As millennials, we accept that we won't find our future husband in the middle of the park as we lock eyes and fall into deep love. No—at this moment your future S.O. can be found dancing in the middle of the club with a girl who's not as pretty as you. We gave up on the whole love at first sight thing, so what now? We spend hours of our study time procrastinating by swiping right on Tinder hoping that maybe one lucky match might just end up our winner.
1. Don't Show You're There Just To Hookup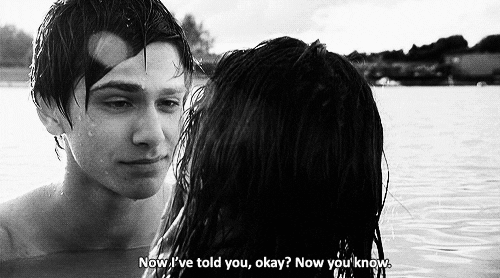 Don't you dare say anything sexual unless you want to hook up with the man bun and guitar guy. I know your heart totally melts with the Urban Outfitters vibe he gives off, but on Tinder you have one message to grab his attention. "I kinda liked to joke around with people on there; neither my boyfriend nor I took it seriously," Florida State University freshman Claudia Montilla said. So think deep about what this message says and please, no corny pickup lines! "The first thing I said [to my current boyfriend] was, 'So you're English major too?' We then started talking on Facebook and we both sensed that we felt more than we were letting on," said Montilla.
2. Get to Know Them Before You "Meet" Them
When you hit it off with someone, you want to meet the person right away. You start imagining your perfect date outfit and daydreaming about the first kiss. But with Tinder, we rely on the words on a screen to really get to know people. FSU junior Abby Potts said, "It's important to be relationship flirty not 'hook up flirty' by asking personality questions about that person's life goals not just questions like their major." Picture this: you're in the club and he starts to talk about his ant farm. Before your roommate arrives to the rescue, really get to know him via Tinder. This saves you, him and your roommate time to flirt with someone who actually enjoys that sort of hobby.
3. Meet in a Casual Environment
After a few days of nonstop messaging, exchanging numbers and snapchat user names, becoming Facebook friends and stalking each other's Instagram, you're finally ready to meet in the flesh. Meet in a comfortable public zone, like a bar, party or on campus. Basically, go anywhere without a bed and within a five-mile radius of your place. FSU sophomore Sara Monaghan said, "My boyfriend and I talked for a week or so on Tinder before we met in front of a dorm."
4. Consider Puckering Up on the First Date
A foot poppin' kiss on the first date ends the night perfectly. Plus, if your date's kissing technique sucks, you'll know whether or not to agree to a second date. "If you're looking for more than a hookup from the person, don't let things go too far on the first date and set those boundaries early," FSU freshman Natalie Loaiza said. "I realized after talking with my now boyfriend the first week that I wanted more than just a one night with him and after I made that clear things were much easier for me." Test your chemistry with your Tinder match. One good first kiss means your Tinder bae deserves a second chance.
5. Don't Play Hard To Get
If you want Tinder boy to take you seriously, stop playing games. "Playing hard to get" only leads the other person to play hard to get, too. Then no one gets with anyone and there goes your happy ending! Continue to text your Tinder match a little each day, but make sure you don't come off as a stage five clinger. "Just tell them you weren't on Tinder to just hook up. You have to be up front about it but not b-tchy," FSU sophomore Kurt Davis said. As grown adults, let's cut to the chase already and tell each other how we feel.
6. Create Your Own Hang out Spots
"I met my girlfriend on Tinder. We joke and say it's been a seven-month one night stand. We were both using it as a hookup app initially, but after we met and hung out a few times we just never stopped seeing each other," said FSU senior Breanna Woerner. Like Breanna and her GF, it's important that you hangout and share each other's passions. Maybe one night you hang out at a Barnes and Nobles and share each other's favorite book or you watch a movie premiere you both really want to see. Remember: Hang in places where you can learn more about each other.
7. Take it Slow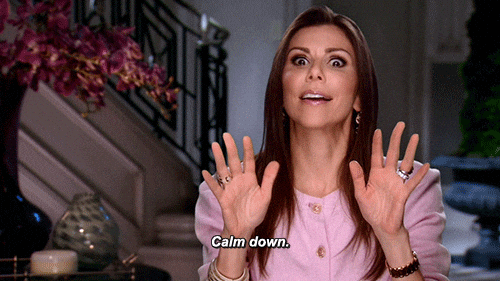 Even though your friends keep asking, "Has he asked yet?" doesn't mean you should pressure him to put a title on it. The best things in life take time. "Our first date was the same night we had our first kiss. We took it pretty slow. It took about three or so weeks for it to become official," said Monaghan. The cake that takes 45 minutes to bake tastes much better than your five-minute cake from your Easy Bake Oven. Relationships take longer than one week of virtually talking to develop. Monaghan said, "If you want it to be more serious, make them work for it. If they don't want to put in some effort, then they're probably not boyfriend material!"
8. Delete Tinder
Swiping right led to Mr. Right so what's the point of using Tinder anymore? Deleting the app confirms that you're one step closer to changing your FB relationship status. "I was pretty skeptical at first about meeting strangers, but the guy I am seeing changed my view about the app. I've actually deleted the app since meeting him because it's going so well that I don't feel the need to look for anyone else anymore," FSU freshman Kayla P* said. After dating someone for a few weeks, decide if you want to actually date that person. Deleting the app shows you found the perfect match.
9. Believe in Fate
Cinderella met Prince Charming at the ball. Boy falls in love with girl on the bus when she tells him her favorite song is "Bohemian Rhapsody." Girl drools over boy's profile photos of his backpack trip in Switzerland and swipes right. It's a match! Three hours of exchanging humorous study abroad stories, girl and guy hit it off. Meeting hiking boy on Tinder was fate, so why force the next step? "Stop trying…It comes when you don't expect it. That goes for dating in general. What happens happens! You can't force fate," said FSU junior Reid Collier. We can't force how we meet people so we can't force how they become our hubbies or wifies either.
10. Praise Tinder for Playing Cupid
It's silly isn't it? To think that one day while procrastinating we found our S.O. on an app like Tinder. After dating your boyfriend for six months, you never thought that one comment like "cute dog" would lead to someone you love. "I met my boyfriend of [a year and a half] on Tinder! We both used the app for dating," FSU sophomore Emma Cyphers said. "I think it's a great way to meet people in general." Many couples don't want anyone else to know they met their S.O. on Tinder, but many couples actually meet using the app. What are you waiting for? Your Prince or Princess Charming awaits one swipe away.
*Name withheld to protect privacy.