Student groups, for better or for worse, have always been a huge part of pop culture. From Animal House's Delta Fraternity to Pitch Perfect's The Bellas . At the University of Maryland, we have over 200 student groups that newbies can join. These 10 in particular deserve their own reality show. Sure, some groups may need to lure you in with free pizza, but not these guys.
1. Food Recovery Network
The Food Recovery Network takes leftover food from dining halls and events (which would normally be thrown away) and donates it to local churches and food banks. As of April, FRN has active chapters on over 140 campuses and in 35 states, but it started right here at UMD—the founder and current executive director, Ben Simon, just graduated in 2012.
2. Project Hello Stranger
Project Hello Stranger was founded with a simple mission—to make people smile. Founding members wanted to break down the culture of "not making eye contact while walking to class" and erase the stigma against those who defy that culture. "It attracts a diverse group of students whose shared goal is to make smiles on our campus contagious," said senior Rachel O'Meara, Project Hello Stranger Advisor. It has surprise events peppered throughout each semester. Last fall, members handed out hundreds of yellow balloons all over campus, each one included an encouraging or complimentary note. The goal? Passing on a bit of happiness to a Terp in need.
3. Quidditch
It's awesome enough to have Quidditch at all, but UMD's team is nationally ranked. Last season, the team made it to the Final Four at the Eighth World Cup, the furthest the team has ever gone in the tournament, with an official record of 32-2 for the season. While players unfortunately cannot fly (spoiler alert), the sport is still amazing to watch; players sprint around the pitch with brooms between their legs, tackling each other and stealing the Quaffle (the ball). It's good to know that there are so many Terps completely devoted to Harry Potter. "…we might run around on broomsticks but I get to run around with some of my best people I know at the University of Maryland," said Liz Ebeling, Maryland Quidditch Team President.
4. Nerf Activity Society
You read that right: a Nerf Activity Society. It's exactly what it sounds like—grown adults getting together and playing with Nerf blasters. NAS members hold four to five events each semester, which include games like capture the flag. At Nerf Nights held at the Stamp Student Union, members form teams, strategize and run all over Stamp toting their Nerf blasters. Some hide in classrooms, acting as snipers, while others travel in pods and sneak through hallways James Bond-style before confronting each other in epic battles. They're hardcore, and they're freaking awesome. Matthew Gentzel, Nerf Activity Society Vice President, explained that the game is more than just another form of exercise. "Overall, the most unique and valuable part of it was finding the sort of thoughtful and intelligent friends who aren't held back by trivial social norms."
5. Help Center Counselors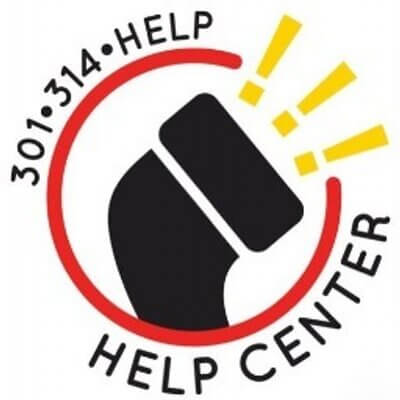 These counselors are our best friends during finals—they answer a helpline until 2 a.m., give out free hugs outside McKeldin Library and sometimes even hand out finals survival gift bags. While not necessarily an official student group, the Help Center Counselors deserve recognition. How members manage to do so much for their fellow Terps when they're going through finals themselves is beyond me. The Help Center is a facet of campus mental health services, and their doors are open year-round. Even when it's not crunch time on campus, counselors are always ready to lend a friendly voice and a listening ear.
6. Student Entertainment Events (SEE)
Each year, SEE works overtime to bring comedy shows, free movies and concerts to UMD. This past spring's Art Attack concert and day festival brought bouncy castles, free Rita's Italian Ice and countless vendors to McKeldin Mall. The event climaxed in a legendary concert featuring local rapper Logic, DJs, The Chainsmokers and vocal powerhouse Jessie J. SEE brought us all this as a student group, which is nothing short of a miracle.
7. Hip Hop Orchestra
https://www.youtube.com/watch?v=RFcacmV_rPI
Founded in 2013 by then sophomore Marcus Moody and senior David Porter, the group combines the classical beauty of violins, violas, cellos, saxophones, trumpets and pianos (to name a few) with modern hip hop. Moody performs rap-like spoken word poetry pieces to a classical backdrop with a heavy hip-hop beat."We're not trying to imitate either genre; we create our own sound," said Moody. The Hip Hop Orchestra is one of the first of its kind, showcasing UMD's diversity of thought and creativity by bringing together students who grew up playing classical instruments and those who grew up with a love of hip hop, two traditionally different groups. The group has since performed on three different campuses, at festivals in Baltimore and DC, and has recently been invited to perform in New York as part of the new concert series Hip Hop Yoga.
8. Theta Pi Sigma: LGBTQ+ Fraternity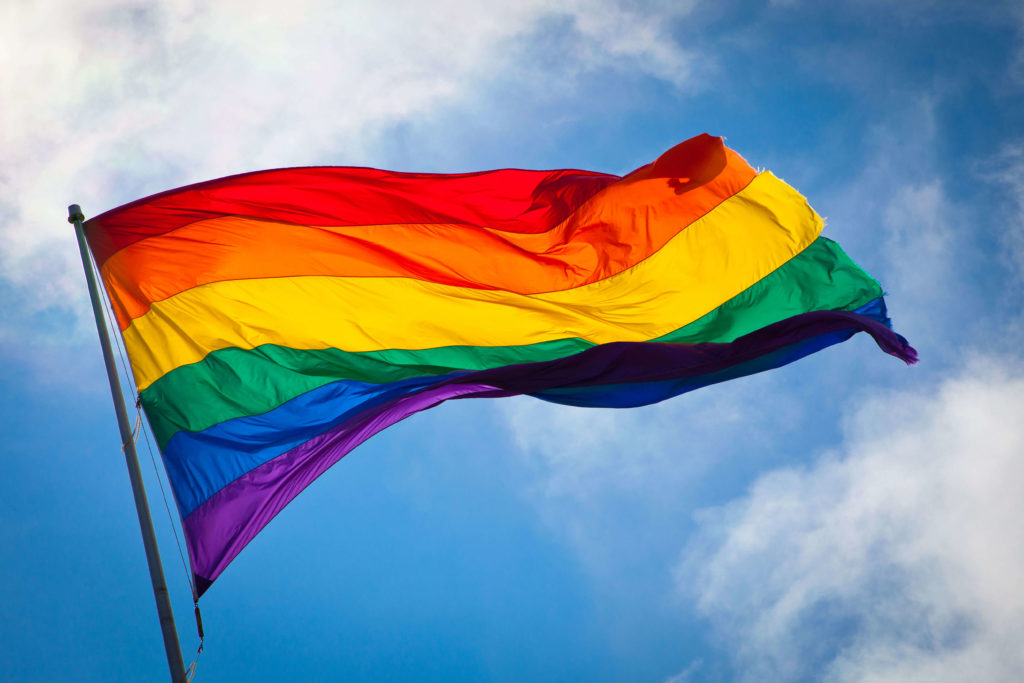 Theta Pi Sigma, established at UMD last year, provides a safe space for the LGBTQ community as well as the inclusive environment of Greek life. Lovingly self-named a 'Frarority' by its members, Theta Pi Sigma welcomes all genders and orientations to its ranks. Once those interested become a pledge class, they and other members each create their own philanthropic event."We basically exist because queer people often haven't felt welcome in Greek life for a variety of reasons, so TPS is a way for people who want to have that quintessential college experience not to be left out due to fear, bigotry, discrimination, etc," said Danny Marshall a junior and Microbiology major. TPS regularly gives back to the LGBTQ community with these events, as well as volunteering at soup kitchens and the DC LGBT Center.
9. Gamer Symphony Orchestra
Once per semester, over 100 students take UMD's largest recital hall by storm and play video game music for over two hours. From simple Animal Crossing Sea Shanties to swelling Pokemon battle music, the GSO practices all semester to blow our minds with our favorite game songs, both new and nostalgic. Run solely by students, UMD's GSO is one of only a handful across the country. All of the GSO's orchestrations are written by members."Video game music is a sometimes overlooked and under appreciated genre that ties together the rigor of classical music with the fandom of the gamer world, which is what makes it so interesting to listen to and fun to play," said Ellie Green a junior and Ecology & Evolution major. Fun fact: A large number of orchestra members are non-music majors. The GSO just performed their spring concert at the Smithsonian in DC (its second time performing there) a few weeks ago.
10. Kreativity Diversity Troupe
Kreativity is a one-of-a-kind performance group that creates and showcases original material written by members. The troupe emphasizes cross-platform performance such as spoken word poetry with music, as well as film and dance, and it hosts open mic nights throughout the semester. Each show is centered on a certain theme, and all the sketches, songs, etc. follow that theme—whether it's comedic, satirical, or deeply personal."Kreativity is a place of inclusiveness and open-mindedness unlike anywhere else I've been. You truly never know what to expect with this group, but it's always exciting, and it always makes you think," said Jason Schoenfeld, senior and Math major. Kreativity is also generous and active in the regional community. At their last show of 2014, members collected donations for a local high school choir that fell on hard times.