Remember the good old days when summer meant running through sprinklers and fighting for your favorite flavored Otter Pop? Kiss your sunny summers goodbye. Nowadays summer classes stress you out just as much as Fall and Spring, running through pop quizzes and fighting for your GPA. When everyone else ditches campus, headed for the nearest coast with a towel, sunblock and margarita mix, your motivation will hit an all-time low. Don't let summer school get you down though, you can make it through the summer with boss grades and a refreshed, suntanned spirit.
1. Don't Go Overboard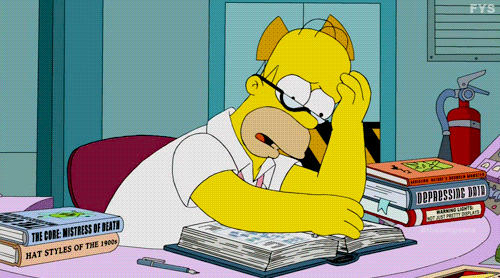 While it feels tempting to knock off multiple credits during the summer, don't overwork yourself. "I always advise students to avoid summer school unless it is absolutely necessary," said Diablo Valley College Professor Kropf. "And if you must take a class, make sure to keep it to only one class. Summer should really be for unwinding from the spring/fall." Choose a required class or purely fun class, and stick to just that. You don't need to head into the fall semester with a fried brain.
2. Take a Class Off Campus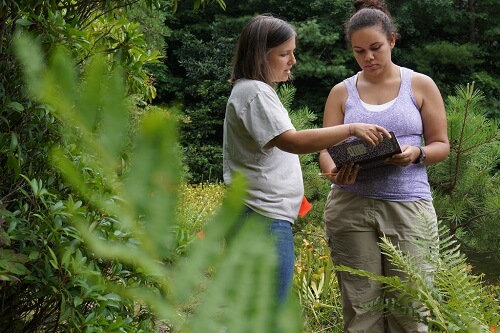 Which summer do you prefer: Days surrounded by four beige walls while listening to a professor drone about molecular biology or learning about marine life on location? Study abroad might not fit in your budget (until next time, British Isles), but many colleges offer classes off-site. "This past summer I took summer classes off campus in Bodega Bay and that was an incredible experience," said UC Davis graduate Everett Rubin. "So I would say that if you are going to take summer classes, you should try to do something you can't do during the regular school year." Make your summer class a breath of fresh air, not a nightmare on repeat.
3. Don't Blow It Off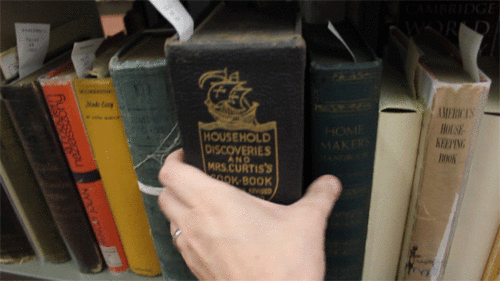 Looking at your friends snapping pictures at the beach in mojitos, you feel tempted to pull a Ferris Bueller. If you buckle down and study hard as much as you do during regular semesters, you can really help yourself (and your GPA) in the long run. "For me, my first A in a science class was during summer school of my freshmen year," said UC Davis junior Jeff Kim. "It was a chemistry class and I think what really helped me excel was prioritizing what assignments I should spend the most time on." Sit down, put in the work and lounge on the beach after you earn that A.
4. Use it as a Chance to Network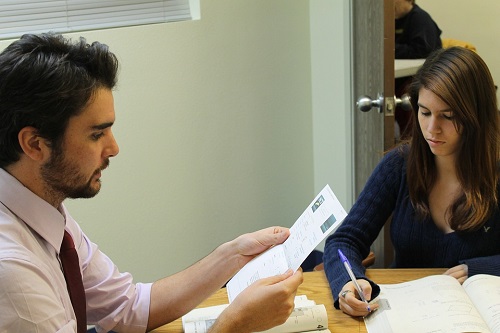 Chances are if you don't want to be there, neither does your professor. "There's definitely a difference in attitude and work ethic in both students AND staff," said Kropf. Use this time where your prof has less students than the usual insanely busy semesters to really get to know him. Go to office hours and bond over your hatred of the broken air-conditioning and FOMO from your friends uploading Facebook albums about their spontaneous trips to Disney World. Plus, you can ask for a sparkling recommendation from someone who sees you drag your sweaty body to class through the sweltering heat instead of hitting the pool. If that's not motivation, I don't know what is.
5. Treat Yo'self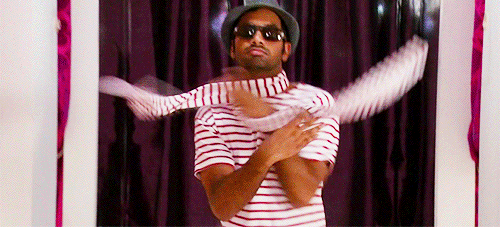 While splurging on a Batman suit might not be the way to go, you can still take Tom Haverford and Donna Meagle's advice and treat yourself. We certainly won't judge. "Reward yourself after each midterm or final," said Oregon State junior Emma Abramowitz. "It breaks it up in your mind so you can manage it." If all you do is study, you'll burn out faster than we could write "H.A.G.S." in your middle school yearbook. Go ahead and take that weekend trip to Six Flags or buy yourself that ridiculously priced but oh-so-cute one piece polka dot bathing suit with the side cut-outs that looks like T-Swift's. If you're willing to spend most of your summer studying ancient civilizations, you deserve it.
6. Take Online Classes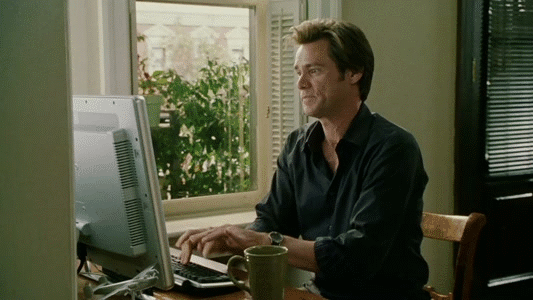 What better way to read about the Prussian War than from the comfort of your own bed? Feel more comfortable and in control in your own surroundings than at the mercy of a professor, constantly snacking to fuel your brain. No more shoving quarters into the vending machine before class to avoid listening to your stomach symphony all through lecture. Plus, pajamas are much more acceptable attire in bed than in a lecture hall. If you need a little inspiration, take those online classes at home—photos of pre-pubescent you lining the walls with your dramatic side-swept bangs will scare you into achieving any level of success. Either way, you can't lose.
7. Intern for College Credit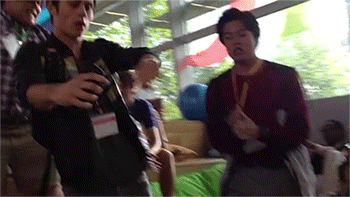 This summer, trade in your textbooks for tools of the trade. Lots of colleges and internships will work together to make your internship count for credit hours. Not only will you avoid the confines of a classroom, but you'll also bulk up your resume with real job experience. "I oversee internships in the summer and students do seem very motivated in their internships, especially since they are usually too busy in the fall and winter terms to take them on," University of Michigan Professor Evelyn Alsultany said. Remind yourself of why you study so hard in the first place. Also, Mom and Dad will be way impressed with your ability to kill two birds with one stone.
8. Bring Summer to You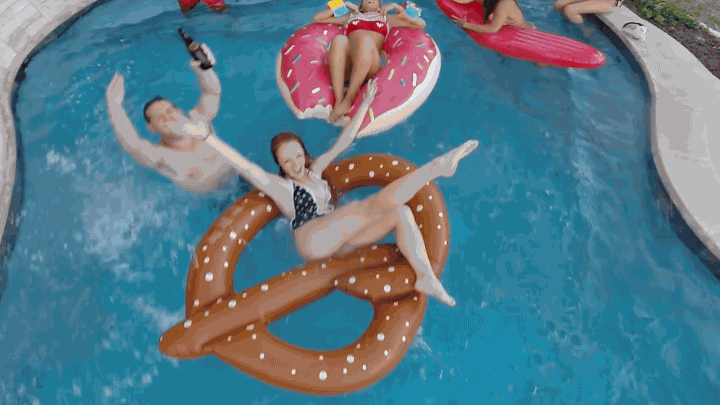 If you can't hit the beach, bring the beach to you (though maybe with a bit less sand).  Spend a few hours over the weekend goofing off like a younger version of yourself so you can reflect on your childhood dreams, giving you the motivation to work full throttle come Monday. When the coast starts calling your name, grab some blow-up palm trees and a blow up pool, and relax in your backyard with "The Boys of Summer" playing soothingly through your iPod speakers. Whether you're stuck taking classes on campus or taking them online at home, you can still get all the positives of summer break—don't forget the ice cream sandwiches—without fearing seagull attacks or spending the next five years digging sand out of every crevice in your body. It's a win-win.
9. Call on Friends to Boost Your Spirits

Remember when your heel broke at prom and your girlfriends broke their heels off in solidarity? That undying loyalty extends to getting you through the heat and misery of summer sessions. Send them your syllabus (midterms, finals and every irritating quiz in between) and ask them to send you words of encouragement while refusing to distract you otherwise. Once you ace your assignment, celebrate with ice cream and a walk on the boardwalk, just like you did when you were younger (except without chaperones). Or when you're on the verge of giving up, your friends can hit you with tough love. It'll be like every time they told you not to take back your unwashed ex-boyfriend who cheated on you seven times and asked you to do his laundry, but this time you won't have your naïve heart telling you that you know better.
10. Keep Your Bigger Goals in Mind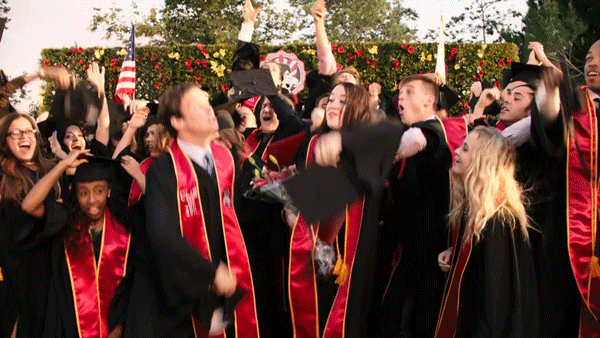 "I'm like Mike Wazowski from Monsters University at the beginning of summer classes—trying to get good grades and thinking about the light of graduating at the end of the tunnel," Diablo Valley College junior Mimi Reyer said. "But then the readings start to pile up and I feel doomed. The thoughts of dropping out flood my mind. But with some help from my BFFs, Starbucks, cookies and a few boxes of Cheez-Its, I make it through. Maybe without my summer bod, but I survive." Like Reyer, you've faced greater challenges and hardships in your life than having to study through the summer. So buckle down, stay strong, and make it through the summer more graceful and intelligent than you started it. You got this.