The opportunities at University of Southern California never fail to impress. The things you can do on and off campus remain endless. But, you need to know what to prioritize. I don't know about you, but when the opportunities, responsibilities and resources feel overwhelming, there is nothing a list with clear instructions can't help.
Check out this list of 10 Things you must do at USC before graduating.
---
1. Go to the 90 (pronounced nine-oh)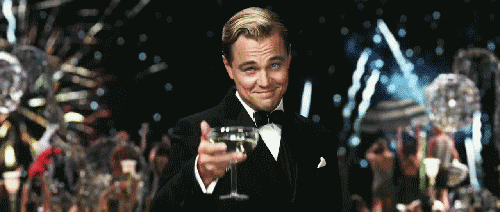 Students need to visit the 901 Grill & Bar, located on the northeast side of campus. Famous for its strict security (below 21, don't go), good deals during happy hour and crazy Wednesdays. The 90 delivers an unforgettable experience. Well, maybe forgettable depending on how your night goes. This bar serves food and drinks during the day but turns into a club at night. Can't find your 21+ friends on a Wednesday night? Go check out the 90.
"If you went to the 90 and didn't get an AMF, you might as well of not gone to the 90. Also, it's like one of the only exclusively "senior" spots since they are so strict on IDs," University of Southern California senior Alexis Francel said.
If you happen to arrive at rush hour, usually around 9:00-10:00pm Wednesday through Saturday, you likely need to stand in the unbearably long line to get in. The wait can feel like forever, maybe you even (God forbid) sober up in the meantime. Fear not though, AMF (Adios Mother F–ker) saves the day! If you rather not wait in line, the 90 offers a fast pass. For those willing to spend some money, cut the line and minimize the waiting time. Make sure to scan the QR-code by the entrance to purchase your pass.
2. Study in the Rose Garden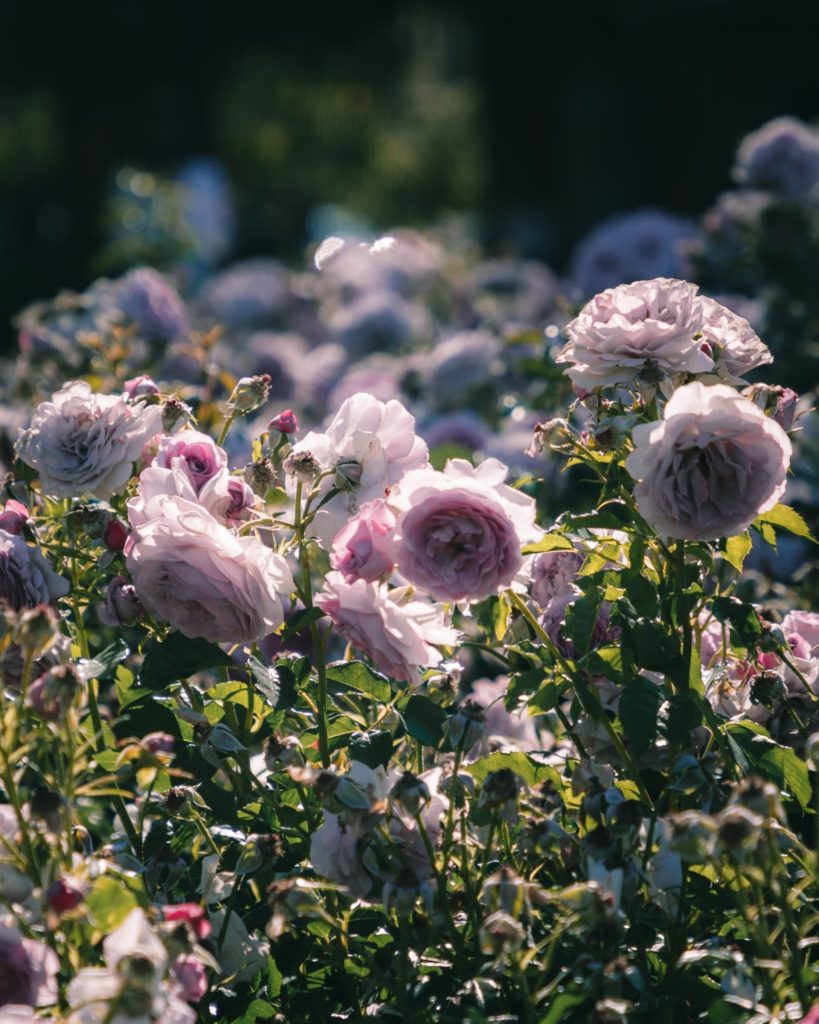 ---
Soaking up the sun on campus but getting tired of people constantly passing by? Go to the rose garden. Located in Exposition Park right next to South campus, the historic 7-acre sunken garden makes for a perfect mid-day study spot. If campus gets busy, this can serve as your escape space. Here you can find flowers of all sorts and colors. Rose garden's striking beauty makes a great place for a study session, a date or just a change of surroundings.
3. Attend a Tailgate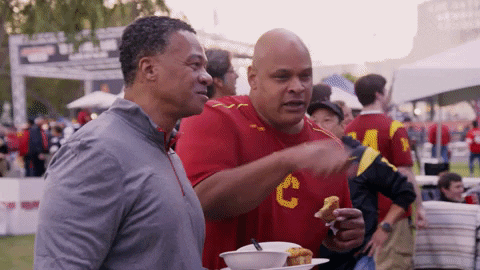 Tailgating implies a social gathering (much like a party) where students and other USC fans often consume food and beverages while dancing to good music. USC tailgates give off immaculate vibes. Tailgates radiate the Trojan spirit like no other. Trojan fans from all over come together to show support and love for our team. The tailgates on campus tend to stay slightly calmer. If you want more chaotic energy, look for the frat tailgates. Whether you choose to tailgate on or off campus, the energy will not disappoint.
---
4. Take a Class Outside Your Major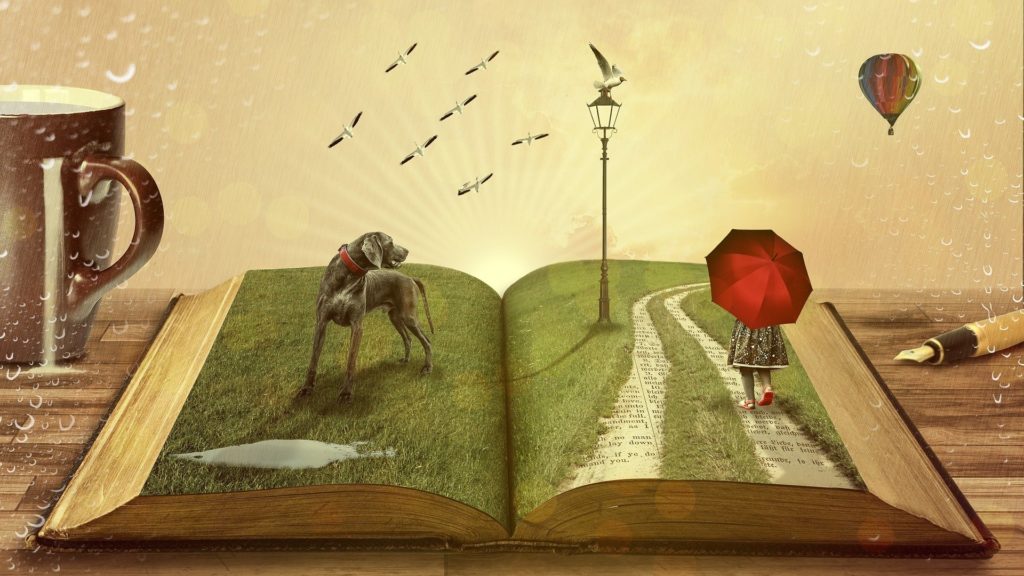 USC presents an immense number of opportunities, so take advantage of them. The incredible location, faculty and resources can help you open your eyes to new things and discover new hobbies. The university offers over 150 majors and minors for students to choose from. With that in mind, you can find many fun classes outside your major. Who knows? Perhaps a class you never even thought about taking as an elective turns out your favorite.
If you're looking for a course choice that allows you to stay active why not try Surfing or Yoga Therapy? The 1-unit Surfing class teaches you fundamental surfing skills and other essential water knowledge. You and your other classmates get to meet with the instructor at a beach for two hours every Friday. The Yoga Therapy class exists for those who wants to learn more about a holistic approach to wellness by learning yoga postures, breathing techniques and meditation practices among other things. Want to unleash your inner actor or filmmaker? Then enroll in the Introduction to Improvisation and Theater Games, Introduction to Adobe Photoshop or Introduction to Screenwriting.
"The best part of USC is that you're able to explore fun classes outside of your field of study. Often times, as a STEM major, I'm overwhelmed by analytical thinking. This semester I decided to take SWMS 212, Introduction to Gender and Sexuality Studies, which has allowed me to not only think outside the box but make friends outside my major as well," University of Southern California senior Natasha Skidmore said.
Other fun classes include Practicum in Podcast Production, Horseback Riding, Beginning Jazz Improvisation, the list goes on. You will likely never get presented with such a wide variety of classes to choose from later in life. Make sure you make the most out of your four years at USC. College allows you to expand your horizons, broaden your perspectives and ultimately figure out who you are. By enrolling in classes that reach beyond your comfort zone, you will not only gain insights to topics you otherwise wouldn't, but you might even find a new interest while doing it.
5. Eat at Study Hall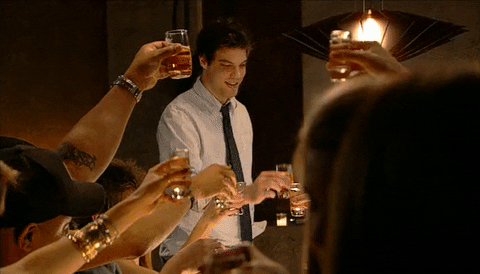 Craving burgers and beer? Say no more. Located a block away from the USC Village, Study Hall offers traditional American beverages such as wine, beers and ciders. Perhaps not what you think of when you hear "study hall", but nonetheless a great hangout spot. This place gets packed during game days but that's just a part of its charm.
"Study Hall is honestly such a homey place. The food isn't anything special, but it is the vibe, the staff and the people that make it so fun. If you're ever unsure about what to do for dinner during the weekend or weekdays, go to Study Hall," University of Southern California sophomore Hana Feingold said.
Occasionally students come to this local bar and restaurant to get some work done, and "actually" study. More often than not however, students get together over food and drinks, making Study Hall a great place for bringing the USC community closer. No plans for Friday night? Grab some friends and head over to Study Hall. Charming, close to campus, food and drink, what more can you ask for?
---
6. Go to Trojan's Farmer's Market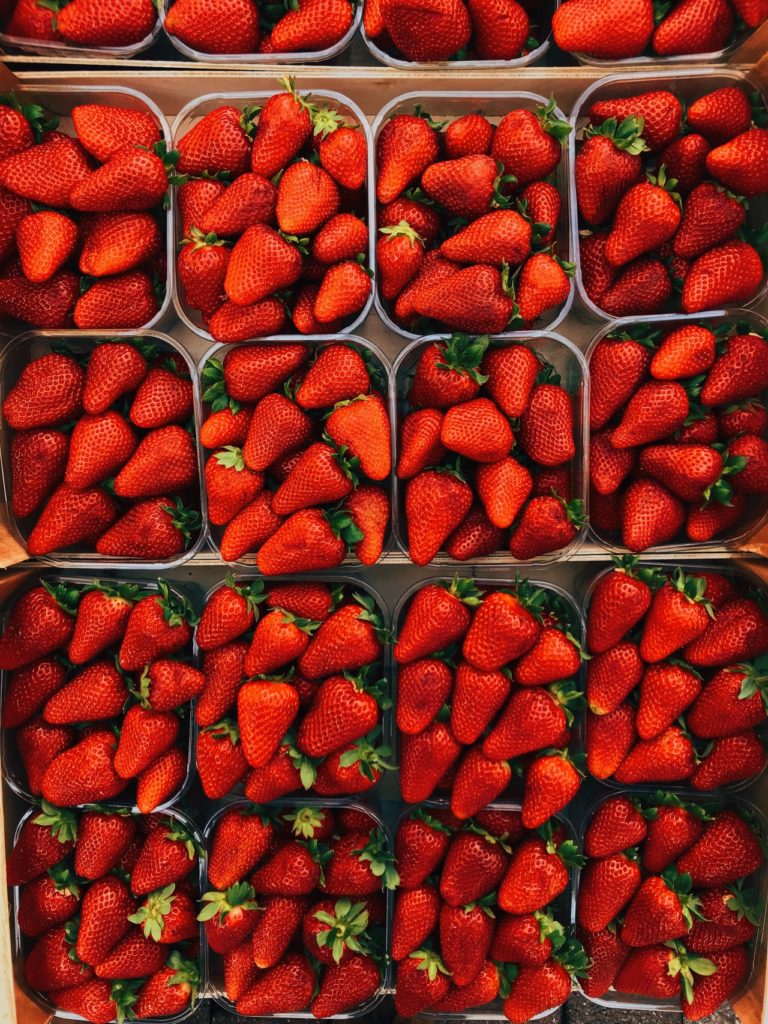 Every Wednesday between 11:00am and 3:00pm McCarthy Quad transforms. It turns into this beautiful array of food trucks, food stands and local shops. The market offers a wide variety of snacks, seasonal produce, freshly made foods and other products. By buying from the farmer's market, you support sustainable agriculture and farming practices. Who doesn't love good food for a good cause?
You know Farmer's Market takes place whenever McCarthy quad gets packed with students. Some come simply to enjoy the view while studying in a nice shady spot on the grass. Others come for the food and many students come for both. If you ever find yourself near USC on a Wednesday, stop by Farmer's Market and get some berries. Many students say the strawberries taste like heaven.
7. Run Through the Fountains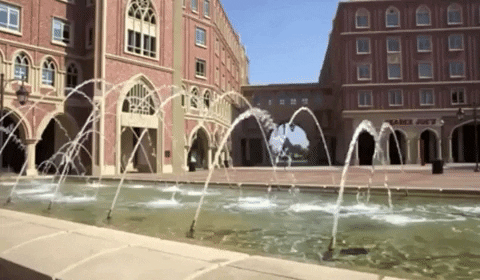 Yes you read that correctly, run through the fountains. A classic staple in the USC book of traditions. Basically, you run through the fountains at some point in your senior year. Typically, this takes place during the last two weeks of the school year. This ritual of achievement celebrates the fact that the seniors made it to graduation. Students gather late at night to run through many of the school's fountains such as the Pascal Fountain, the Law Center fountain and the Andrus Gerontology Center fountain.
---
8. Study in the Hoose Library of Philosophy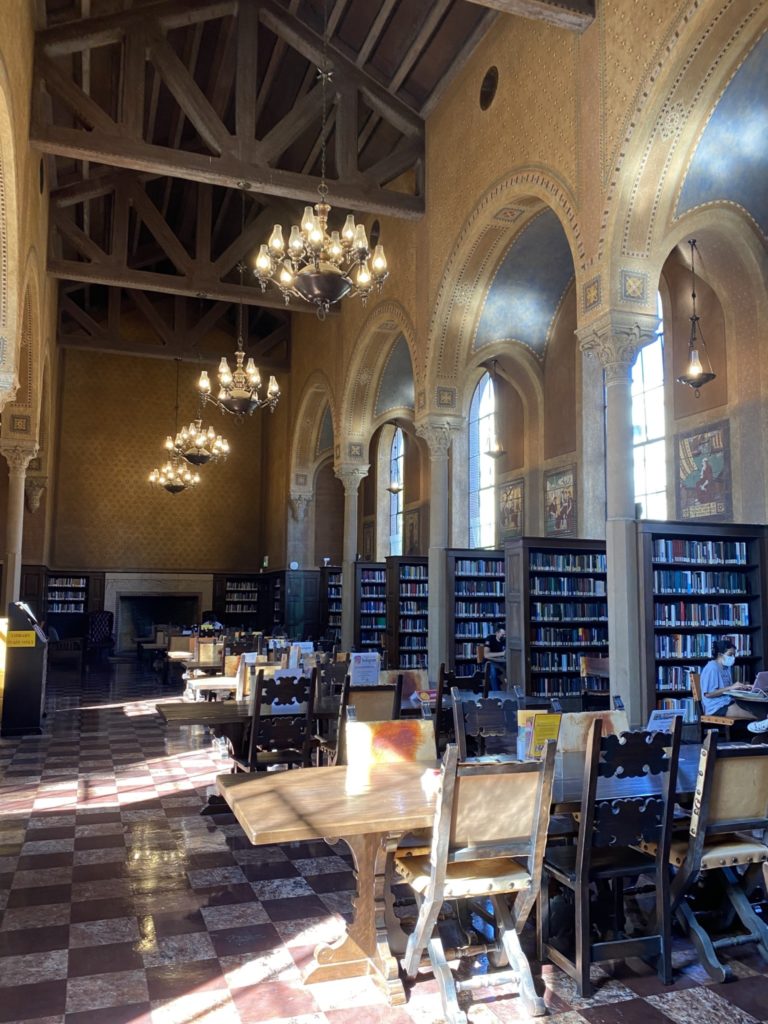 This library both looks and feels like a scene taken out of a Harry Potter movie. The striking beauty of Mudd Hall extends to its interior. Hoose Library of Philosophy stands tall on the second floor of the Mudd Hall of Philosophy (MHF) building. Many students grind up in the Leavy or Doheny libraries but often forget the other 20+ libraries on campus. The dark interior of the Mudd Hall library might seem depressing at first but fear not, the huge windows let in plenty of light, creating beautiful shadows on the floor.
---
9. Go to an Athletic Event – Football/Basketball Game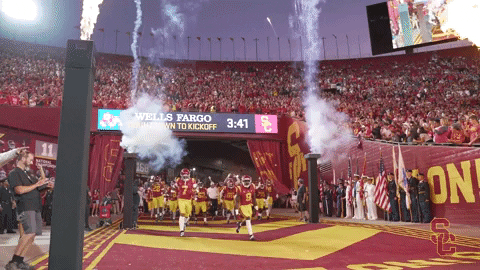 Need I say more? One can feel the USC school spirit as soon as they step foot on campus. However, nothing compares to the gameday spirits. No matter your year, age or USC affiliation, Trojan fans come together from all over to support the team. Most people associate game days with football games. Regardless of the sport, the energy stays the same.
"USC athletics are unmatched in spirit and tradition. From walking along McCarthy quad seeing all the different tailgates and alumni sporting cardinal and gold, to "kicking the pole" as you cross the street to enter the coliseum. The sounds and sights of a game at the coliseum make it unlike any other collegiate atmosphere with the beautiful Southern California sky as a backdrop to a program steeped in tradition as you hear the marching band play tusk in the background," University of Southern California sophomore Jack Singh said.
No words, except maybe "powerful" can describe the incredible feeling of entering the coliseum and coming in contact with cheering Trojans, laughter, songs and dance. Taking your seat and looking out over the audience and players feels powerful. Game days you absolutely cannot miss include USC playing against our rivals, UCLA. While you walk to the Coliseum to watch the football game, do not forget the USC superstition of kicking the bases of the flagpole at the end of Trousdale for good luck.
10. Join a Community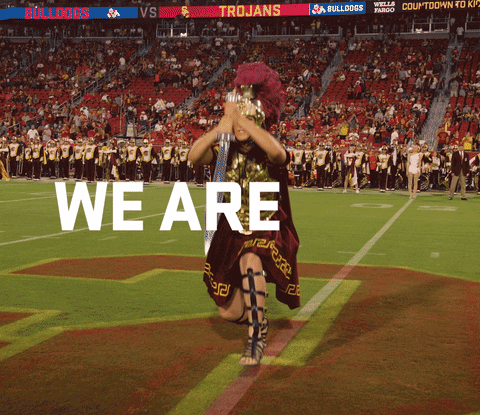 ---
Finding a community that feels like a home away from home can feel invaluable. What better place to do that than at USC with over 1,000 student organizations to choose from? The student organizations range from book clubs and chess clubs to sports teams and Greek life. None of that peak your interest? How about one of the theatre clubs, feminist organizations or dance clubs?
"I'm in Nice Jewish Queers (NJQ), an organization for people who identify as queer and Jewish. My favorite part about NJQ has been finding a community and people with similar experiences where I get to express two really important parts of my identity; being queer and Jewish," University of Southern California freshman Joel Goldman said.
Any USC students passionate about International relations? Check out Delta Phi Epsilon (DPE), USC's first and ONLY co-ed foreign service society. Not only does DPE foster a community of academic and professional individuals, but it provides a space for globally minded students to come together to learn about and discuss current events. Here they can commit to humanitarianism through volunteer work and fundraisers. DPE also provides members with an array of professional events. The community within the organization grows closer together through our beloved retreats, invites and much more. In the unlikely event that you can't find an organization that caught your interest, guess what? You can always start one of your own.
*College Magazine does not condone underage drinking.*