Sipping wine in a French café. Lying in the hot sun on the Italian coastline. Taking in the beautiful Scandinavian wilds. Sometimes, it can feel like living in Europe just feels so much more fun than living in America. Got a hankering for adventure and a desire to see what life looks like across the pond?
Before you can live your Lizzie McGuire dreams, check off these 10 steps to make sure you don't enter Europe on the wrong foot.
1. Check that your passport is up to date
Before you can just throw some clothes in a suitcase and hop on the first flight out of the United States, double check the status of your passport. Lucky for us Americans, we don't need to whip it out whenever we cross state borders. You will, however, need it a lot if or when you cross European borders (especially if you go in or out of the European Union). "I've had friends that have had to drop everything they're doing…to get a passport processed. If you got your passport when you were 15, it's probably expired," Tulane University senior Adelaide Basco said. Double check that your passport hasn't expired and that all your documentation remains up to date and in order, or else you might find yourself stranded before your journey has even begun.
2. Tell your friends and family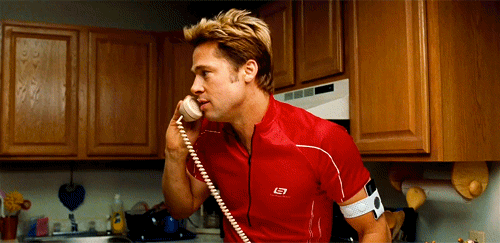 What, you mean you had plans to move to Europe and would just not tell people? While I admire your guts, telling your friends and family might help them stay in touch with you in the long run. "What I've seen people doing…they'll post their address, their phone number and their email. I wouldn't recommend posting an address, [however]," Basco said. Post on all your social media that you intend to cross the pond and make sure you message your new address both to people you trust and people you want to stay in touch with. After all, it would suck if all your friends sent you postcards to the wrong address.
3. Get some of the local currency
If only our Washingtons, Jeffersons and Benjamins could pay for movie tickets abroad, but, alas, we have to merely settle for getting European currency. It's probably best to get some before you make your big move, which you can order at your local bank or, for some companies, through online banking. If you don't feel the need to drag yourself to the teller, you can exchange your American dollars for the local currency when you get to Europe at either money-exchange machines or exchange desks. Just don't grab the wrong currency when you get there.
4. Do some research on where you want to live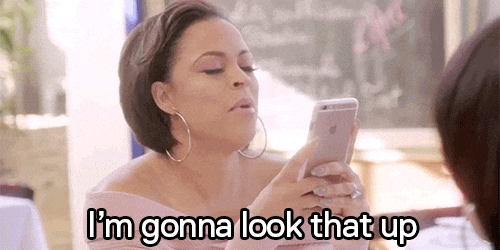 Just like New York has different boroughs and different districts within those boroughs, Europe city sections each have different neighborhoods as well as different feels. Look into the place that you want to live before you drop yourself off there; otherwise, you could find yourself with little else around you or in a more dangerous area than you expected. "I was really surprised when I got to Vienna because there were people who did no research at all," Tulane University senior Bennett Anderson said. "For me, research was a big thing." Make sure that you know where you can grab a bite to eat, the locations of some local bars to meet up at and where to find your local transportation stops.
5. Purchase some adaptors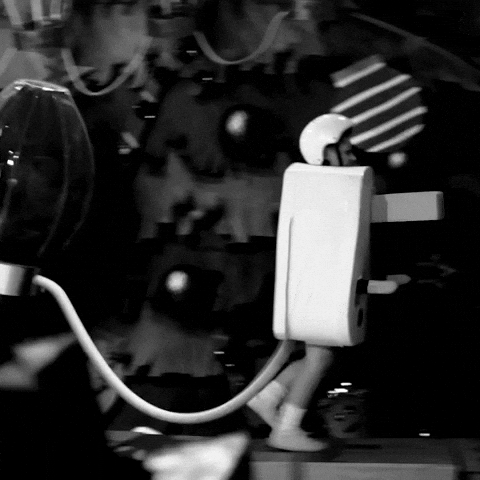 After a 12-hour flight, charging your phone after playing all your Spotify playlists might end up as priority number one. Don't leave America first without buying some all-purpose European outlet adaptors for whichever countries you end up in, at least until you can get some actual European charging products. For the Apple fanatics out there, Apple sells a world traveler adapter kit—complete with five different interchangeable plugs—for your precious computer. You can find them at most Apple stores.
6. Brush up on the language and customs
Unless you find yourself living in the UK, where a thick accent might end up as the only difference between you and the locals, take some time to familiarize yourself with the dialect in the area you live in. Even if you understand the bare minimum you need to get by in a new place ("Please" and "thank you", "I live at 100 Main Street", "I would like the biggest coffee you have"), you can get through most everyday places as you slowly learn more of the language and pick up some of the customs and mannerisms. "Vocab is one thing but remembering social norms and other lessons that come by living in another country is incredibly difficult," Tulane University junior Dara Blatteis said. Time to download Duolingo and start teaching yourself some basic Spanish for the next few days.
7. Figure out your transportation options
Well, you definitely can't take your car with you. If you find yourself in a European city, familiarize yourself with your transportation options and figure out the best way to get around. For some, a bike and bike lock can get the job done perfectly. For others, you might have to start looking into transportation plans on automobiles, buses, streetcars, subways or trains in order to get around properly. See what works best for you and start saving some money. And remember; if all else fails, you can just hoof it around town.
8. Buy a new phone plan
No, your T-Mobile plan will not just magically work the moment you set foot in Europe. You'll either have to get some international coverage through your current phone plan or kiss AT&T goodbye for a local plans. "Get a SIM card that is prepaid [and] European so you can use maps, so you can call people and so you can text," Basco said. New SIM cards are easy to take in and out of smartphones, which makes the physical switch much easier.
9. Open a foreign bank account, or get a no-fee credit card
Yeah, you might have some physical cash on you. Yeah, you might have a great credit score. Well, eventually you'll run out of cash and need to find another way to store your money. Your two best options include opening an account through a foreign bank, into which you can transfer some of your assets over. On the other hand, you can keep your American bank account and just get a different credit card that doesn't have foreign transaction fees. Whatever you choose, make sure you tell your banker that Europe will become your new home; otherwise, the bank might assume your card has gotten stolen.
10. Ready yourself for politics talk
When I studied abroad in Copenhagen, I found out that European folks really love to talk about American politics. Not all Europeans agree with the viewpoints of our politicians, so get ready to have to explain American politics to some curious locals. "I found myself explaining [American politics] from a very neutral standpoint most of the time," Anderson said. Some might end up surprised at your viewpoints, but hopefully no bar fights will break out. Just prepare yourself for a bit of clarification every time you explain where you came from.