Once you move out of your freshman year dorm and can't rely on dining halls as your main form of sustenance, you fall back on ramen noodles and mac and cheese for every meal. After a long day of classes and more studying on the horizon, the less energy you have to put into making chicken parm, the better. That's why we compiled a list of easy-to-make superfood recipes that will fill you up and give you the energy you need to ace your physics class and keep your body happy. Don't worry, only a few of them contain kale.
1. Salmon and Avocado Salsa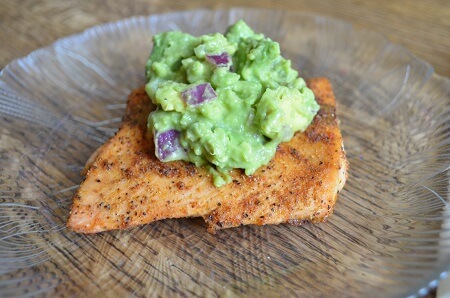 Of all the recipes on this list, this one will totally impress your parents the most. Not only does it taste delicious and look super grown-up, but the combination of nutrient-rich salmon and avocado will be enough to keep your insides from rotting from the inside out. Plus, lots of grocery stores sell bags of individually wrapped frozen salmon, meaning you can choose how you want to make for the night and save the rest for another day. So if you do feel like treating yourself to this fancy yet deceptively easy dinner, you don't have to make it for all your roommates too (though I'm sure they would love you forever if you did).
2. Kale, Banana, Almond and Chia Seed Smoothie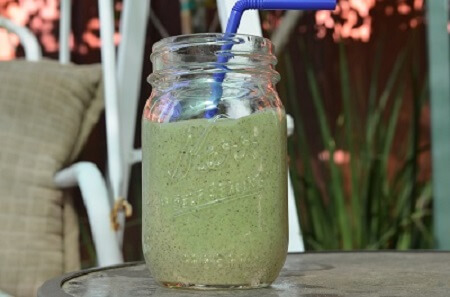 I. Hate. Kale. There, I said it. I hate the taste of it, I hate the way it smells and I hate everyone in my Bay Area hometown for acting like it's the secret to an eternal life and pretending like they don't secretly hate it too. I was, however, able to push my hatred of kale aside to try this smoothie recipe. Let me tell you: It is fantastic. If I hadn't personally made it myself, I wouldn't believe that there's actually kale in it. Instead it tastes like bananas and neutrality, while still providing all the health benefits that come with kale. Win, win.
3. Sweet Potato Fries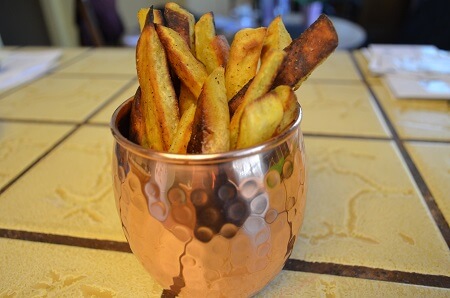 Mickey D's has got nothing on these sweet potato fries. A classic superfood, sweet potatoes pack a much-needed punch of vitamin C, potassium, manganese and thiamin, while tasting sweet and indulgent. Toss them with some coconut oil and spices of your choice and pop 'em in the oven for the greatest healthy snack that doesn't taste healthy at all. "I like sweet potato fries because they take minimal effort and I don't have to feel really guilty if I eat them after going to the gym," said UC Santa Cruz sophomore Roy Parsons. The variety of sweet potato I picked up doesn't offer the classic orange brightness usually associated with sweet potatoes, but hey, they still taste incredible.
4. Peanut Butter Chocolate Energy Bites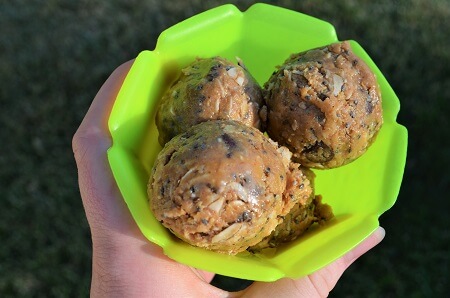 These are a literal godsend. Not only do they taste like heaven (when is chocolate and peanut butter EVER a bad combination?), but the ground flaxseed, chia seeds and peanut butter help to keep you full and energized all day. "A starving college student's best friend! This inexpensive, healthy fat, flavonoid rich power house of snack is a must.  I like to make a double batch, roll them in cocoa power and flax seed and freeze four per mini snack bag. Grab in the morning and they are thawed and ready for afternoon study hall," said registered dietitian Carol Lams.
5. Piña Colada Hemp Smoothie
Nothing says summer like a piña colada, and while this smoothie recipe is alcohol-free (though no judgment here if you choose to spike yours) it perfectly hits the spot on beach and non-beach days alike. Plus, the avocado and hemp hearts get a beach body friendly stamp of approval and keep you full and ready to hit the beach. I stuck with almond milk instead of coconut milk because that's what I had on hand and used for other recipes, but if your parents head into town ask them to buy it for you so you don't have to miss out on that true piña colada taste.
6. Banana Oat Greek Yogurt Muffins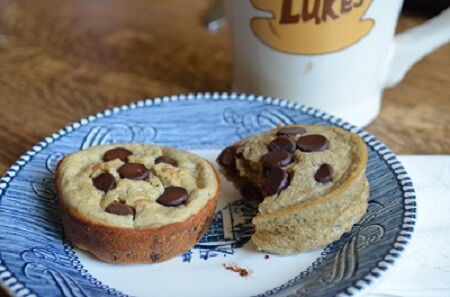 Attention, bakers: looking for your next favorite recipe? Look no further. These work as both an indulgent breakfast and an easy-to-grab snack in-between classes. Denser than most muffins, you won't need to spend your Ancient Rome lecture listening to your stomach growl. "This was my go-to breakfast during college. It's healthier and more filling than a bowl of cereal. I would make a huge batch to have for the week and to give to friends and freeze the rest," said recent Chico State grad Sarah Wallace.
7. Crispy Snack Edamame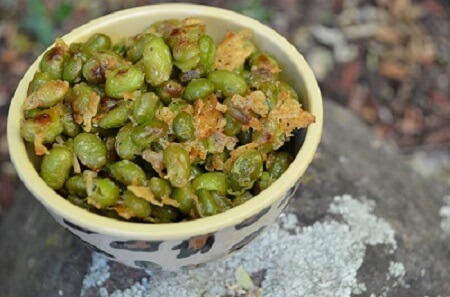 If your body starts to feel sluggish after reaching for yet another bag of salt and vinegar chips, give these a shot instead. The crispy texture and Parmesan thrill your taste buds, and your body's gratitude for the protein, fiber and minerals that the edamame provides gives you enough justification to skip push-ups this week. "These are one of my favorite snacks to have around because they're super easy and cheap to make and to take to class, and are a much healthier alternative to potato chips from the campus vending machines," said Penn State freshman Sally Wright. No more fishing through your wallet for enough quarters.
8. Green Power Smoothie Dupe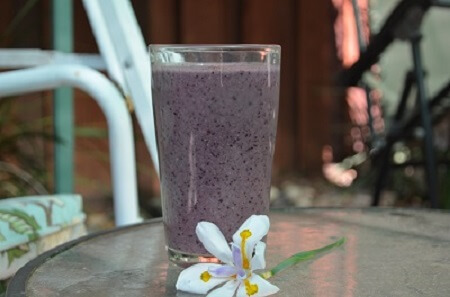 Okay, this one I totally customized to make it more enjoyable to my own taste buds. I skip the kale and parsley (what can I say, I am who I am) and add chia seeds, hemp seeds, plus some sort of frozen fruit to make it sweeter. My personal recommendations would be raspberries or blueberries, but whatever you choose to add will still taste fantastic. "This anti-inflammatory, antioxidant, detoxifying high fiber breakfast is just what you need to ace the test. The combination of complex carbohydrates, protein and healthy fats will you keep you fueled for hours," said Lams. There's something inherently wrong about drinking a purple "Green Smoothie," but it tastes oh so good.
9. No-Bake Granola Bars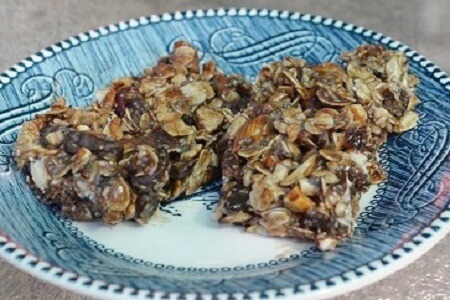 I'll be honest‒ my expectations were low for this one. These seemed like the type of thing that someone wearing potato sacks as clothing and ranting about the perils of modern day technology would love. I have never been happier to be wrong. These taste awesome—and not in the over-used sense where we use "awesome" to describe anything remotely cool or interesting. I mean these are awesome in the true sense of the word. These are straight-up Merriam-Webster level awe-inspiring. I took the liberty of adding mini chocolate chips (old habits die hard), and substituted honey for the rice syrup and almond butter for the coconut butter because I already had those on hand.
10. Baked Sweet Potato with Crispy Kale and Feta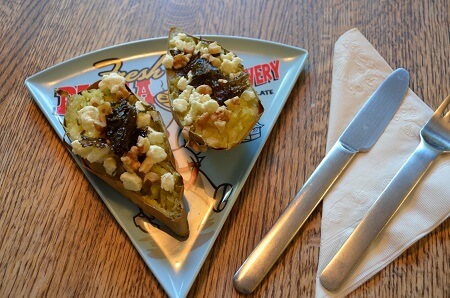 Yet again, I put my pride aside‒which I hate to do by the way‒ and gave kale a shot. The sweet potato and feta didn't mask the bitter kale taste as much as I would have liked, but still, it wasn't awful. Plus, this recipe was super easy to make. Did you know baking sweet potatoes is basically the easiest thing in the entire world? Because it is. You just throw this in the oven for 40 minutes and voila, you're good to go. "This is a great recipe that starts with the classic, nutrient dense all-American sweet potato. Top it with the super food kale, the heart healthy, Omega-3 fat rich walnuts with a sprinkle of creamy feta to pull all the flavors together. A super meal, super quick that provides super brain power," said Lams.