The global pandemic put a damper on all of our social lives. Finding something to do outside that doesn't put you at risk of catching COVID feels nearly impossible. Now that there's a bit more wiggle room to be outside with restrictions lifting, some of our hometown favorites finally opened up their doors again.
Check out these 10 COVID-safe activities to get you out of the house and enjoy the outdoors safely!
1. Take a Walk or Hike

If there's one thing you just can't put a price or restriction on, it's nature! The world closed down for a few months, but you can't shut down fresh air and trees. If the stay-at-home order has you feeling trapped, an easy, safe way to get some fresh air is by taking a walk. If you live near the Fresh Meadows area, Cunningham Park makes for the perfect spot for you!
"This is such a great park. It has multiple picnic areas. Beautiful flowering trees in the spring and there's new exercise equipment being put along the walking trail. This was really helpful for me when all of the gyms closed down. I love to work out, but it just isn't the same at home. At Cunningham Park I have access to equipment with the safety of being outdoors and [being] six feet away from people. I don't think I'll ever go back to the gym!" St. John's University senior Luz Thalassinos said.
If you find yourself looking for a little more action, take a hike inside this gorgeous park. Cunningham Park homes over five different trails—an adventure for every day of the week! Trying to get the most out of your fresh air break? Grab a city bike. The park features a beautiful mountain bike trailhead.
2. Queens Museum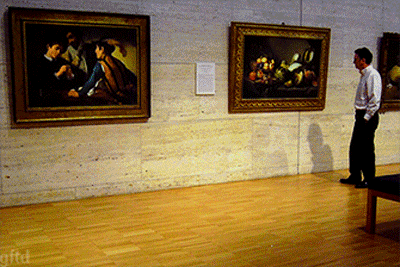 Tired of the visuals on your TV? I'd suggest you get out the house for a bit and check out the beautiful exhibits at the Queens Museum. Located in Flushing Meadows, the museum offers art and educational exhibits. You probably saw its towering facility on the highway towards La Guardia Airport. The front of the museum showcases a piece by Mierle Laderman Ukeles saying, "Dear Service Workers, thank you for keeping NYC alive! For forever."
"Before and after Corona, this is still one of my favorite museums. It was my favorite tourist spot freshman year and I even made my family check it out when they came to visit. My favorite part is the educational aspect, every time I go, I learn something new and I was even able to use the location for one of my history projects! It's not much different after the pandemic; you just have to wear a mask now and there's a hand sanitizing station everywhere you turn," Adelphi University senior Nolin Geraldo said.
Best part? It's free! You just need to reserve an entry time before arriving. Temperatures get taken at the door and you even get a cute little sticker upon entrance. Some of their featured pieces consist of Kenneth Tam's Silent Spikesthat depicts the vulnerability of men, The Conference of the Animalsby Ulrike Muller which ties in the political charged natural of society with fun abstract pieces of animals, and the panorama of New York City.
3. We all scream for Ice cream!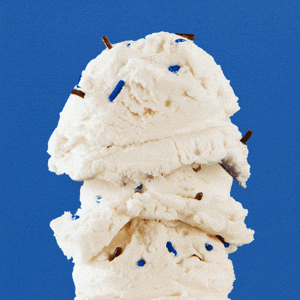 If you like ice cream as much as I do, it can pose as a meal any time of the day! Check out Ample Hill Creamery, a native to New York City. They were featured on Food Network and commended for how they execute and come up with flavors that taste out of this world. Some featured flavors include Breakfast Trash, a mix of all your favorite childhood cereals, Baked/Unbaked, that mixes in cookie dough along with fresh bake cookies and Salt Crack'd Caramel that uses a burnt ice-cream base along with Deb's cracked cookies.
"The shop is fairly new I remember when it opened in the summer of 2018 the line was outside the door almost every day. I was scared the pandemic wouldn't allow them to open up again so when I saw those lights on again last June, I was so happy! They're even available of UberEats now. I can't go a week without ordering my sweet cream and cookies. Royal Raspberry is also really good too," St. John's University senior Hannah Sims said.
Looking for the basics? Don't worry! Ample Hill Creamery still serves the standard strawberry, chocolate and vanilla and they taste just as delicious. With multiple locations sprinkled around New York City, the Queens branch sits in Astoria, Queens. My personal favorites? The Snap, Mallow Pop! loaded with yummy marshmallows, and the King of Mangoes which has a sorbet texture and loaded with tangy mango flavor. Their flavors come in pre-packed pints, too!
4. Take out from Copper Hills
Looking for a date night in with great food? Copper Hills in New Hyde Park boasts as a must-try. Open Tuesday through Saturday from 5 p.m. to 10 p.m., the new American restaurant features main courses such as pecking duck breast, served with a winter farrow and honey crispy apples, braised short rib and roasted chicken.
"If you're from Queens and you haven't tried Copper Hills you need to stop what you're doing and run out of the house now. I'm from the Cayman Islands so when I came to America, I found the food really boring and bland. When my friends invited me to go out to the restaurant I was turned off because the cuisine was American, but I was quickly impressed, the chicken was delicious! There was nothing bland about my experience at all," Plaza College senior Sevial Harriman said.
Over 21? They offer an extensive cocktail list, six different beers on tap along with bottled beer and 14 different types of white and red wine. Their takeout option displays the food just as beautifully as in the restaurant ensuring your date night at home comes out as a success!
5. Outdoor dining at Blend on the Water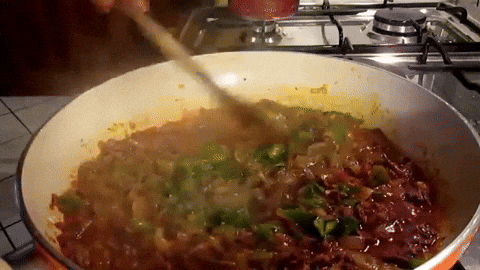 If you don't dine outdoors these days, then you most likely don't eat out at all. For a great, safe experience with scenic views visit Blend on the Water. The Latin American restaurant and lounge features cocktails, gourmet Latin-inspired eats and gorgeous water and city views. Pre-Corona, I celebrated my 18th birthday there, and to this day, I still say it makes some of the best food in NYC.
"I always have a good time when I go to Blend, and there's always something new to try on the menu. The interior is beautiful but the view outside are even better. It's the perfect restaurant for any occasion lots of my friends have celebrated birthdays there and I've gone on a few dates there as well. My favorite are the starters those mini plantains with beef guacamole and cheese are to die for," Medgar Evers College senior Meriam Medina said.
With outdoor dining available in New York, reservations and masks still mark themselves as requirements. The staff disinfect surfaces between visits as well for your safety. If your mouth just started to water, but you still don't want to take the jump into indoor dining, don't sweat. Available on Seamless, bring the gourmet Latin cuisine home to enjoy!
6. Gorgeous Indoor dining at Veranda
For my vaccinated folks ready to embark on their first night out in months, check out Veranda Restaurant and Cafe in the heart of Bayside. The Mediterranean restaurant features an upscale dining experience with modest prices. With an intimate indoor setting, Veranda makes for the perfect place to host private dinner parties or special events. Not to mention for my 21+ folks, there's a hand-picked wine list and a selection of iconic cocktails.
"I had an amazing time when I went for dinner with friends, the ambiance was high end and beautiful and it wasn't that expensive. The service was great for a moment I forgot we were in a pandemic. It was nice to fine dine with the girls and feel safe the entire time. The employees were even double masked!" Medgar Evers College senior Nathalyn Sanchez said.
Veranda brings a new dining experience to Bayside offering the ambience and excitement of Manhattan without the hustle, bustle and expense. Open for lunch and dinner seven days a week and weekend brunch, Veranda makes for the perfect place for a family meal, romantic dinner or night out with friends. Reservations and masks remain a requirement, and your temperature gets taken at the door for your safety.
7. Queens County Farm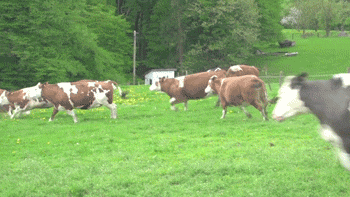 Located in the Floral Park and Glen Oaks area, the Queens County farm offers some cool seasonal activities throughout the year like barnyard egg hunting and sheep shearing in the spring and summertime. Also a museum, this farm homes the largest apiary in NYC. Whatever the season may be, the Queens County farm provides safe activities worth leaving the house.
"I used to go on field trips there as a kid, in 4thgrade my class even donated chickens to them! It's sad to see how things have changed due to the pandemic but they've really done a great job at making it as interactive as possible while maintaining social distancing and disinfecting protocols," Queens College senior Syble Napier said.
Nothing brings a family together in the fall more than pumpkin picking! Plan a pumpkin picking date with your loved ones. Pick the plumpest, brightest pumpkins for your next carving session while socially distancing throughout 47 acres of land. Not to mention the help wanted sign outside if you find yourself in need of a fun, safe, seasonal job. Masks on and six feet apart of course, but still a great time outdoors safely. Whatever the season may be, check out their website to see what awesome activities they line up for each month.
8. Social Distance and smell the roses with a Picnic!
Here's another one for my nature lovers—cost efficient, too! If you don't want to get into the whole socializing thing, grab a few blankets, your favorite snacks and your favorite masked person and set out for a picnic. Also, if you want to commit to some self-care that doesn't involve staying at home and using an excessive amount of beauty products, this activity could be for you.While Cunningham park offers gorgeous views, if you don't live close to it there's also MacDonald Park. It doesn't house Ronald, but the Gerald MacDonald Memorial, created in honor of the World War I veteran.
"The park has gorgeous blossoms during the Spring, but the scenery in the Fall is Just as beautiful. Even though it's a little chilly I still take my brother there from time to time just to get some fresh air and enjoy nature. Its big enough to social distance from everyone and it's not a busy area so I enjoy the quiet stillness. There's always someone taking a picture by the statue! The community is nice and welcoming," St. John's University senior Jenny Siguachi said.
Three circular plazas connect the park, and rows of seating and game tables allow park goers to sit and relax six feet apart. Located on Queens Boulevard, MacDonald park wound up being a social distancing hotspot at the height of the pandemic and continues to maintain its status as a relaxing way to leave the house safely. You can travel to this clean park by taking the Q60 bus, or the E or F trains to 71stand Continental Avenue.
9. The Queens Drive-In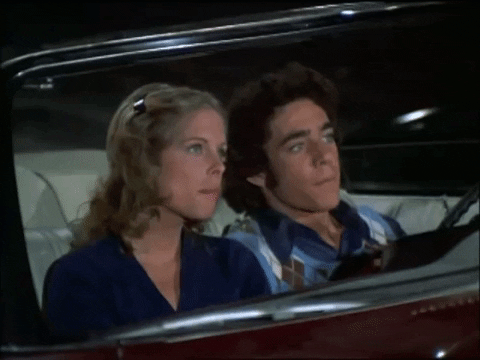 What better way to social distance than staying in your car? Movie theaters remains closed, but that doesn't mean you can't enjoy the cinematic experience! The Queens Drive-In offers that 60s drive-in theater experience right in Flushing, Queens! Concessions also get provided from the Queens night market vendors, so you still don't need to leave your car.
"When we heard they were opening last fall we were so excited. I really miss the movies but it's like the one thing that has just refused to open. Growing up in the city I always wanted to experience a drive-in like in the movies. The Queens drive in brings that vibe right into the city and I was able to get the experience during a pandemic," Queens College senior Melissa Mendez said.
Be sure to grab your tickets soon, as they sell out fairly quick. However, they stream movies year-round. Looking for a way to get out of the house without touching or talking to anyone? This activity makes a for a perfect night out!
10. Queens Botanical Gardens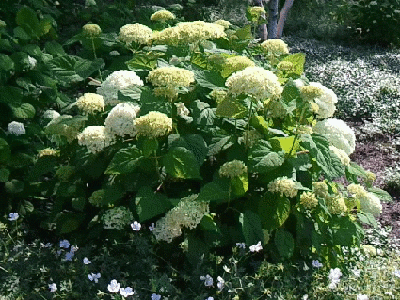 Looking for gorgeous spring flowers, spooky season fields or a winter wonderland? You can count on the Queens Botanical Gardens to keep you covered! The garden hosts four seasons of public programming including cultural celebrations and seasonal festivals like the Harvest Fest and pumpkin patch, Arbor Fest and Taiwanese Orchid Festival. They also host various children's events during the fall and winter.
"I absolutely love the Queens Botanical Garden, especially because I can always count on something fun to do with the family no matter what season we're in. Last Halloween I took my daughters to Harvest fest it was such a wholesome time and I felt safe. The orchid festival is so beautiful in the Spring you can even purchase some at the end!" St. John's University graduate student Giselle Magana said.
This beautiful garden offers educational workshops and tours for children, adults and teachers. They host wedding ceremonies and receptions—check out their website for some real 2020 style weddings. You must register ahead of time to book either of these events, but COVID-19 safety measures get taken throughout all seasons for all events.