University libraries embody a unique type of hell. You're surrounded by sleep-deprived students throwing back caffeinated drinks like it's their job. A girl at the table next to you quietly sobs over the same chemistry problem she's been working on for three hours. The pathetic excuse for a vending machine is empty besides those Starbucks frappuccinos that taste like diabetes in a bottle. After a couple of hours in this soul-sucking place, dropping out doesn't seem like the worst option. However, sometimes a simple change in scenery keeps your study grind positive and productive.
Check out these 10 perfect options at the University of Washington.
1. Café Solstice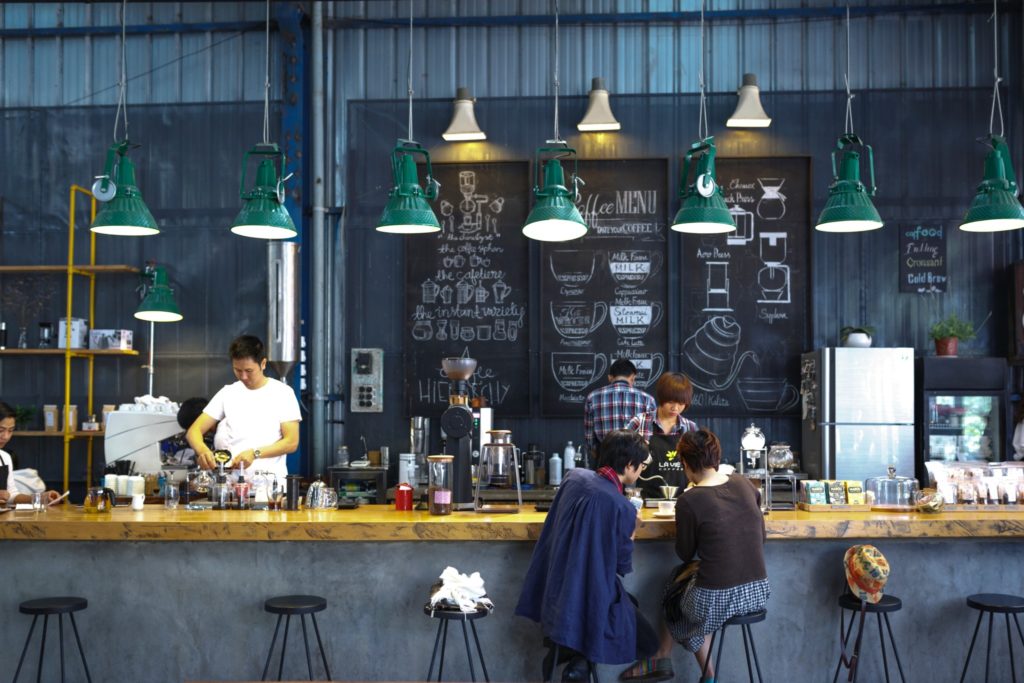 Located on the south end of the Ave, this adorable café is the perfect place to set up shop for a long afternoon of essay writing. "In Odegaard [UW library] I could be a 'I'm a junior in credits' bio major or a 'I have to take this stupid class for a diversity credit' business major frat guy," freshman Cassidy Schilling said. "At Cafe Solstice, I just get the same vibe and energy from the people around me." They have a 10/10 playlist that gives off major Lo-Fi study beats vibes, and its industrial yet welcoming design almost tricks you into feeling as if you're a very sophisticated adult whose about to get into some professional business on your laptop.
Menu picks: Grilled Cheese and Walnut Chocolate Chip Cookies
2. Slate Coffee Roasters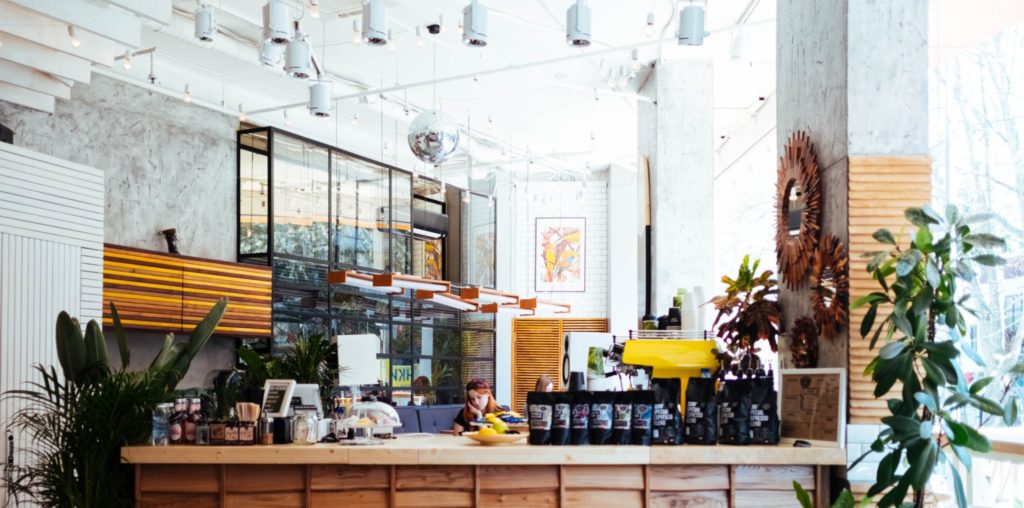 Holding a special place in my heart as a personal favorite, Slate perfectly embodies the idea of a classic Seattle coffee shop. The chic interior, minimal crowds and affordable prices are among the many qualities that make you want to keep coming back. The best thing they have to offer, in my humble opinion? The music. Frank Ocean, SZA, Daniel Caesar, and other artists alike occupy the aux chord on a daily basis. I don't even need to bring my headphones because they always got me covered with absolute bangers.
Menu picks: Chocolate Almond Croissant and Iced Matcha Latte
3. Mr. West Café Bar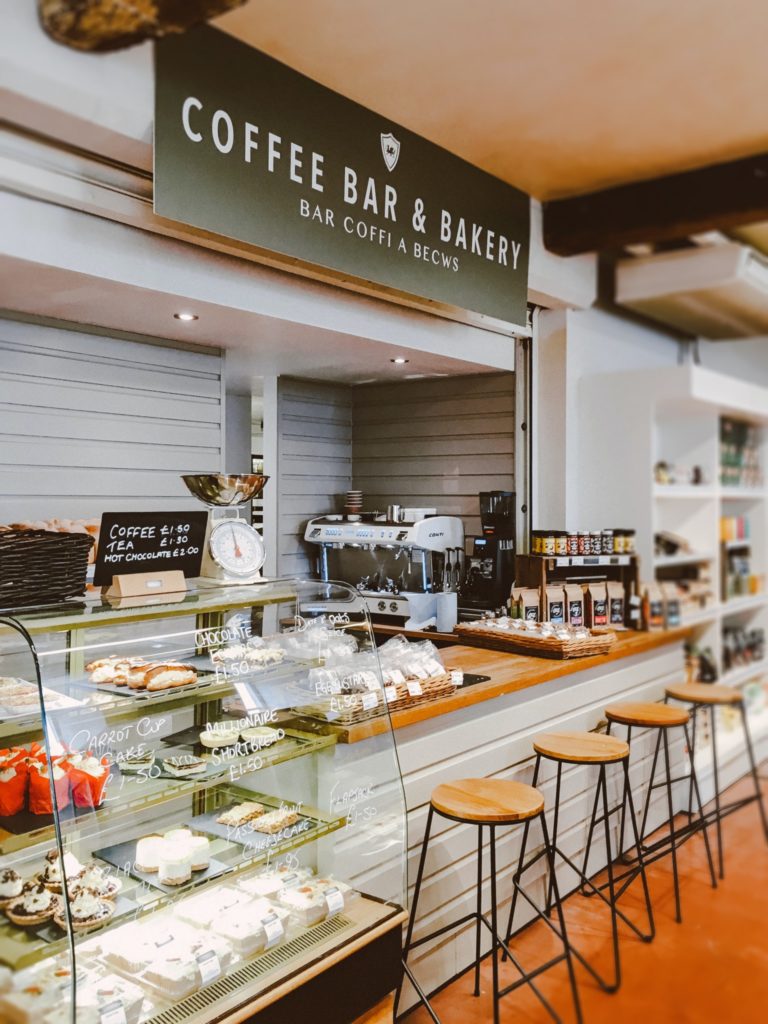 Notoriously known as the basic brunch spot for all UW sorority girls, the restaurant is also a great choice for knocking out some assignments. "I love its modern ambiance and they have stellar avocado toast," said freshman Noah Greco. "Really convenient and low priced if you work in U-Village as well." Pro tip: It may not be the best place to set up books and laptops on the weekend due to its popularity, but weekdays shouldn't be a problem at all. Plus, it's a perfect set up to take cute pictures of how "hard" you're studying.
Menu picks: Avocado Toast, Mint Lemonade, and Grilled Cheese with Tomato Soup
4. Poindexter Coffee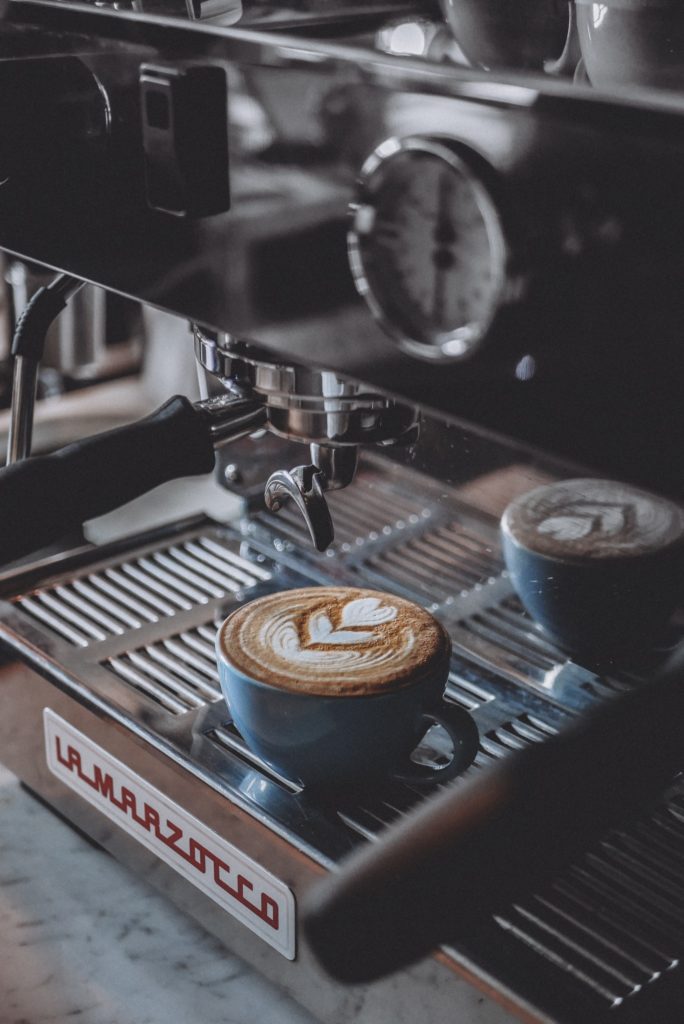 I literally cannot stress enough how f—ing cool this place is. Attached to the lobby of the Graduate Hotel, its main ordering and seating area appears like any other cute coffee shop. But when you walk past the espresso bar, there's a grand room full of unique, old fashioned furniture and mood lighting that gives off massive Great Gatsby energy. Definitely the type of place where you want to be wearing a turtle neck and wire-rimmed glasses while reading something like Gone Girl because you know it's better than the movie (in the least pretentious way possible).
Menu picks: Mountain Bacon Breakfast Sandwich and Smashbrowns (a signature)
5. Tea Republik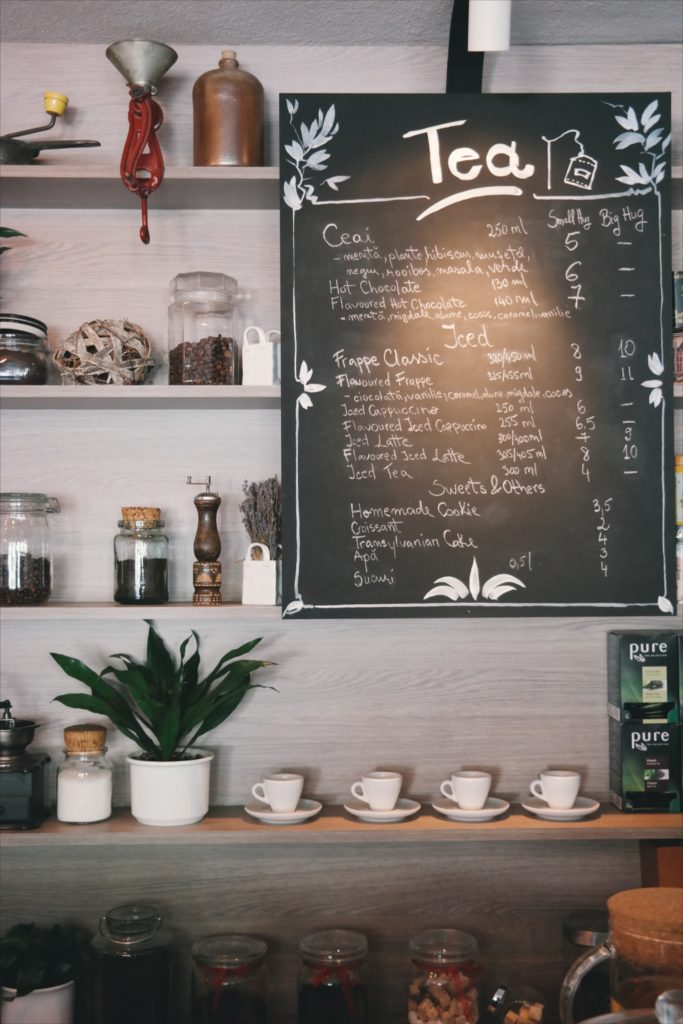 Walking into this place just feels like a hug from your grandma. "It's not too loud, but it's not completely silent either," said freshman Kaylee Mellgren while describing the ambiance of the cozy tea room. "I also really like the lower lighting in there because it keeps me calm and focused." If there isn't a ton of procrastinated, stress-inducing assignments on your agenda, look no further for a place to keep your relaxed mindset in check. You'll have no problem falling into your zone as you sip your chamomile.
Menu picks: Chocolate Chimp Chai Latte (I'm not a tea drinker, which kind of defeats the whole point, but I'm sure their selection is lovely)
6. University Village Starbucks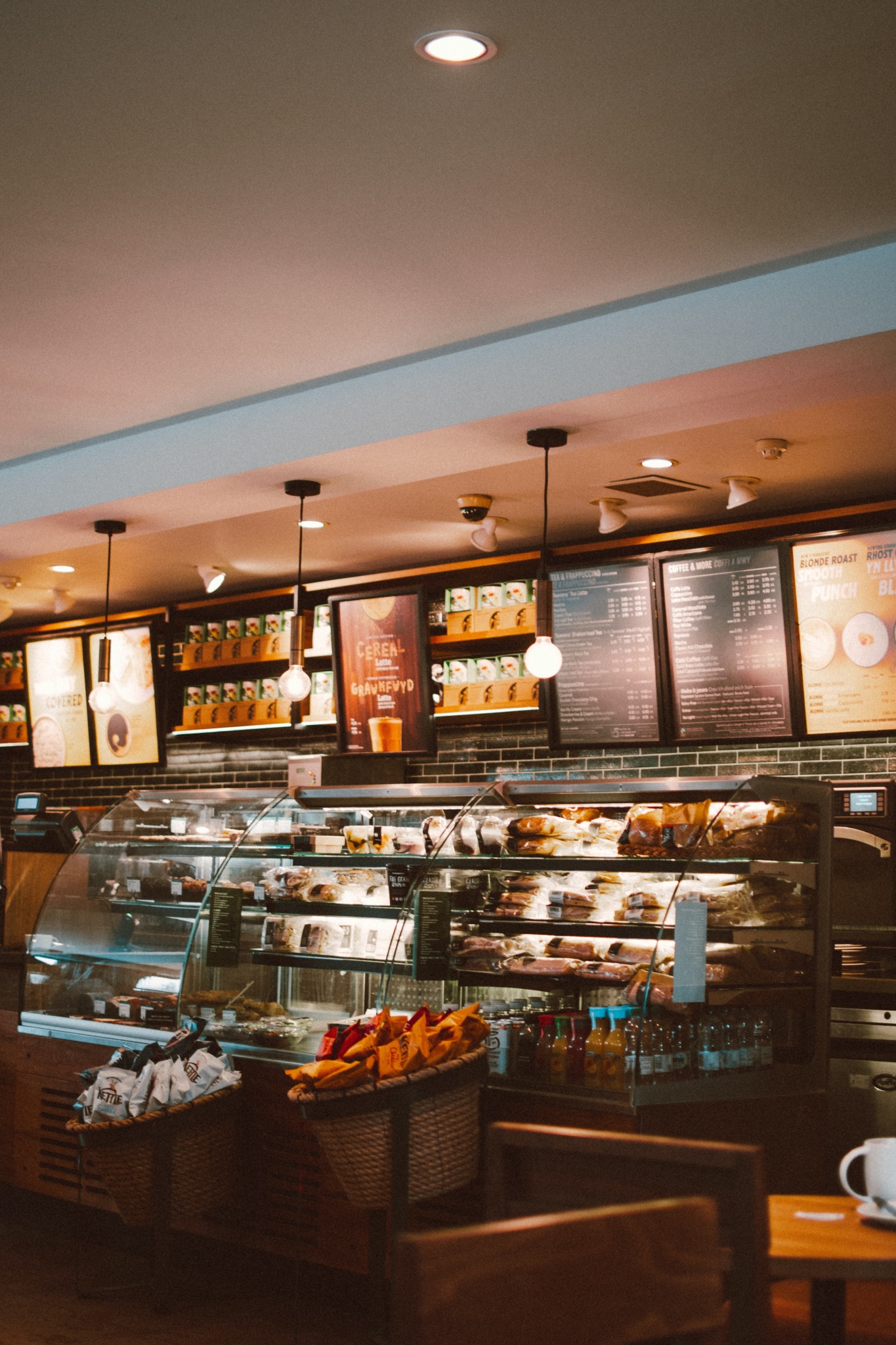 I know it's dangerously basic, but what would a list about Seattle be without Starbucks? Plus, I'm strictly talking about University Village location–avoid the locations on the Ave at all costs. This specific store is really large with lots of seating and huge windows that give a nice view of the village. Students become intertwined with businessmen, suburban housewives and even elderly couples on afternoon dates, setting a refreshing scene to remind you that there is a world outside of a campus full of college kids. Don't knock it 'til you try it.
Menu picks: It's Starbucks. You should probably know what at get at this point.
7. Café Happy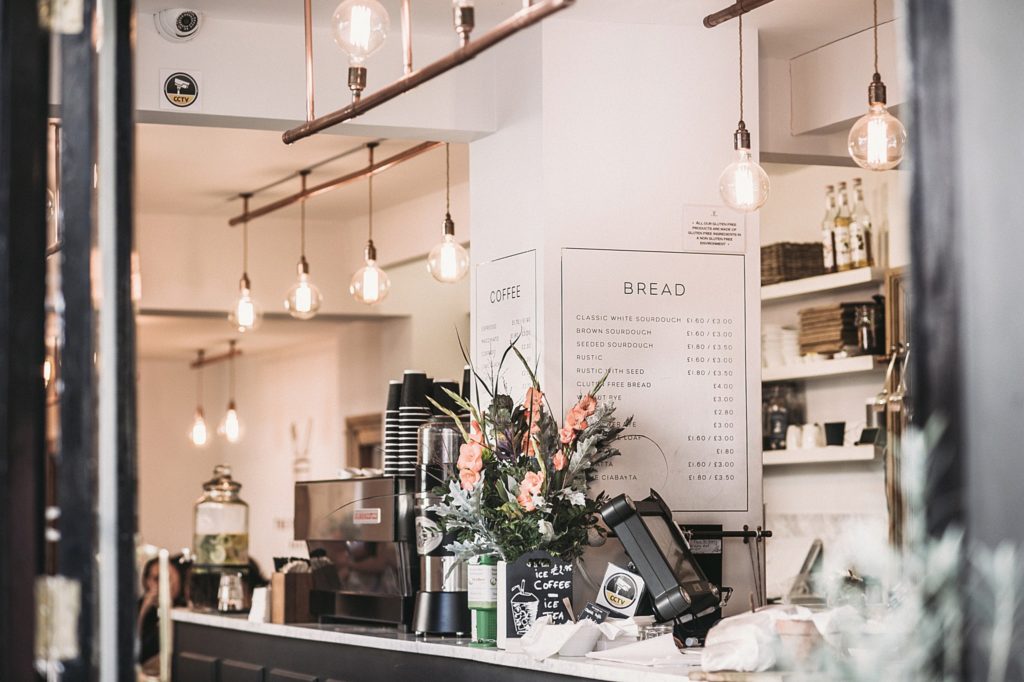 Move over coffee–it's boba time. "I love the natural lighting and the minimalistic aesthetic; it allows me to get me work done," said freshman Sabrina Reilly. "I'm also a huge bubble tea fan and they have all sorts of good bubble tea flavors." The most important thing I learned in my first year at UW: The students take bubble tea very seriously. So, Happy is a must-try if you're as into it as everyone else seems to be.
Menu picks: Honey Milk Tea with Boba
8. Café Allegro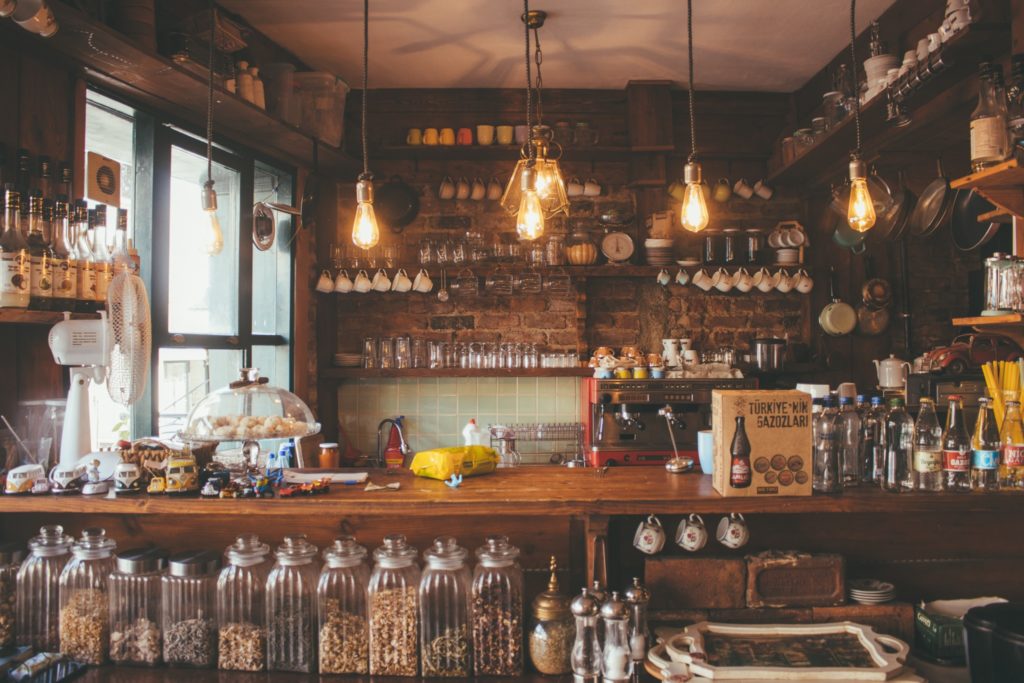 If you're looking for a lowkey spot with a hometown feel, your prayers have been answered. Warm tone lighting, old brick walls and wooden tables and chairs almost make you forget you're in the middle of a major city. "We started doing it this past year quite a bit," said junior Natassja Bartle. "It's nice to just go have a little coffee and then jam out some work to make the upcoming weeks load lighter." Remember the café in Lady Bird where Lady Bird meets Kyle for the first time? Café Allegro is a spitting image in comparison. They even have a hidden upstairs room if you want to escape all the noise in the main area. Make sure to ask for the WiFi password before climbing all the way up the stairs, though. Learned that the hard way.
Menu picks: Chai Tea Latte (typical, but this is honestly one of the best I've ever had)
9. Ugly Mug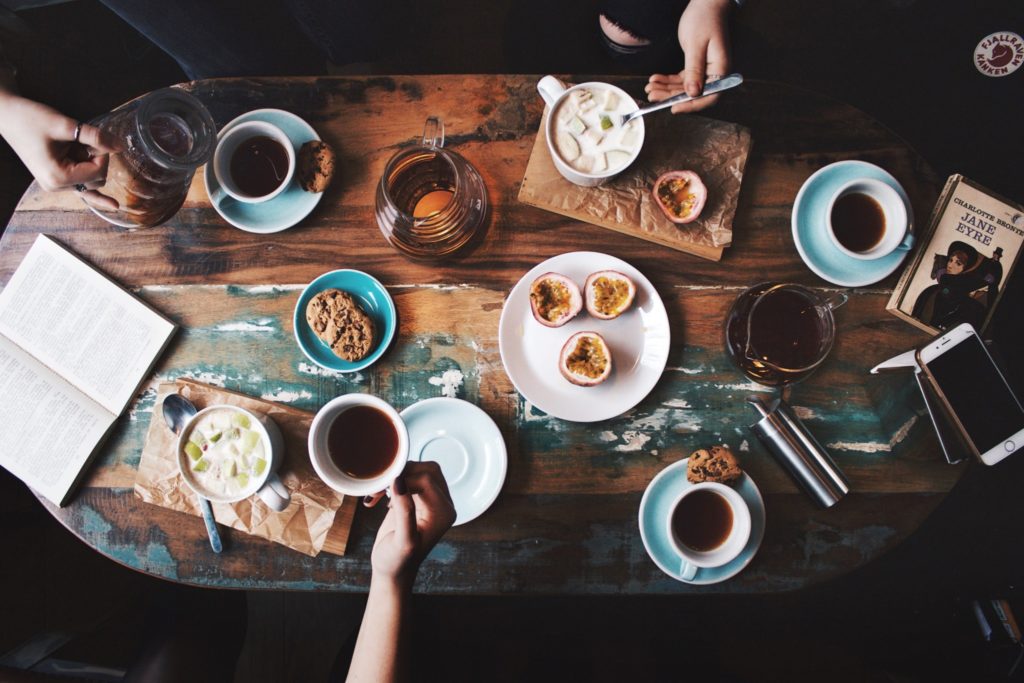 If your old lady neighbor who loves to knit and bake cookies opened a coffee shop, this would definitely be the one. "When I have something I really need to get done I definitely prefer going to a cafe because if I leave campus and spend six dollars on a coffee, I won't let myself leave until I have something to show for it," said freshman Caroline Carr. Nothing quite motivates a college student like the fear of wasting money, right? Ugly Mug is a perfect choice to spend your cash on delicious drinks and snacks from the cutest nook on the block.
Menu picks: White Mocha and Grilled Cheese
10. The Quad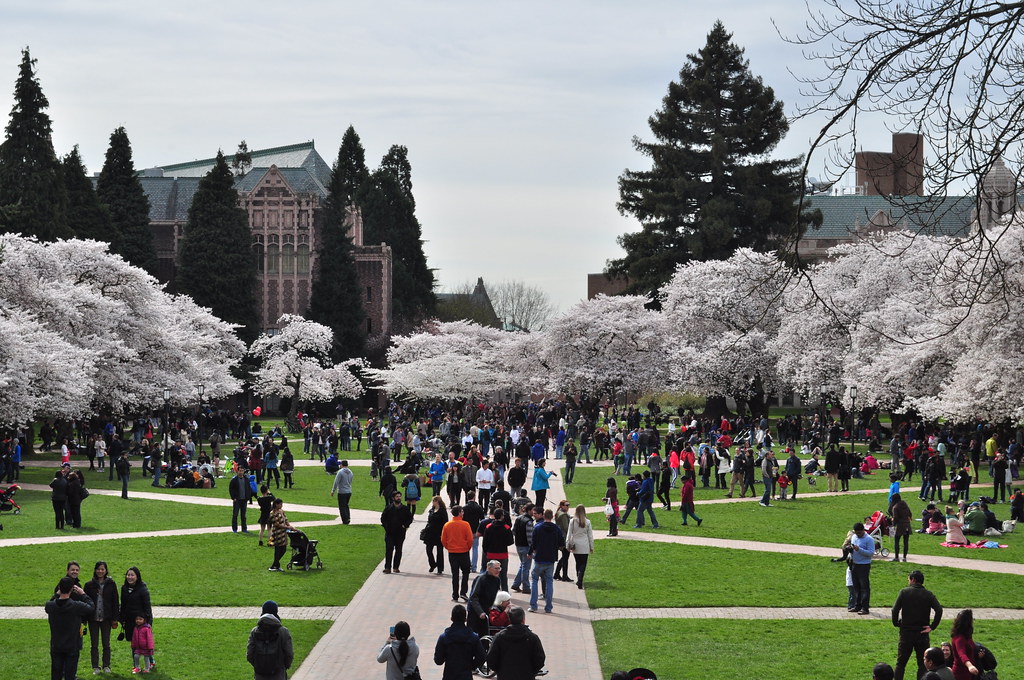 Although it's not a café or restaurant, the quad is a lovely change in scenery to get some work done. Sunny days in Seattle are few and far between, so never overlook an opportunity to spend an afternoon soaking up some vitamin D. "I'd say it's pretty unique to the UW experience. There's not many other places where you can lay out under the cherry blossoms and work!" said junior Melina Gutierrez. Grab a blanket, claim a spot and hit the books while admiring the beautiful UW campus.
Give these spots a shot, and you're guaranteed to find at least one new go-to that will get you out of the library once in a while. Go dawgs.