Whether you're a part of the PanHellenic, Multicultural Greek or National PanHellenic Council, once you've earned your letters you wear them loud and proud. From the countless Insta pictures from Big/Little reveal or your probate, everyone knows what organization you belong to. So why not add a little more merch to your collection?
1. Laptop Sticker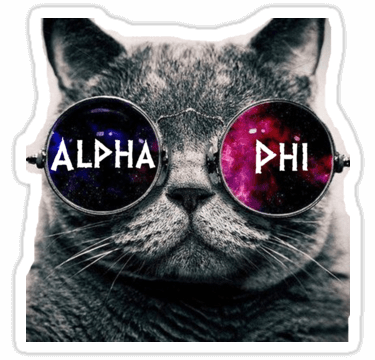 Price: $2.50
Remember when you were in middle school and you collected posters of Zac Efron and Taylor Lautner from J-14 magazines to tape all over your wall? Now you've matured and retired the half-naked celeb posters for vinyl laptop stickers that read, "Namastay in Bed" and the smiling poop emoji (hm, maybe you haven't matured that much). Either way, you're in college and have joined an everlasting sisterhood. Might as well get a custom vinyl sticker of your letters to add to the collection. That way everyone in the library knows you're studious and a part of a Greek letter organization.
2. Water bottle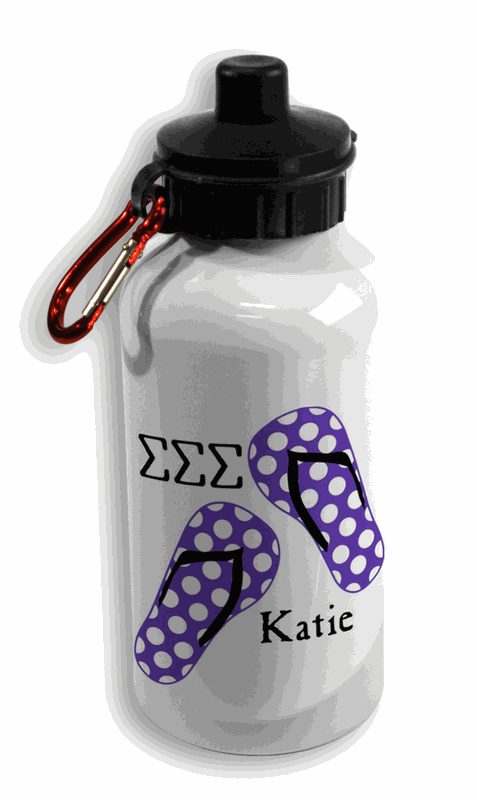 Price: $15.95
Everyone entertains the idea of starting a "health kick" at one point or another, and the easiest way to begin is by drinking water. You also want to save the environment because you're oh so philanthropic, and carrying a reusable water bottle does just the trick. But who wants to walk around with a plain green Camelbak bottle when you can have one customized with letters galore? Keep calm and drink on, sisters.
3. Keychain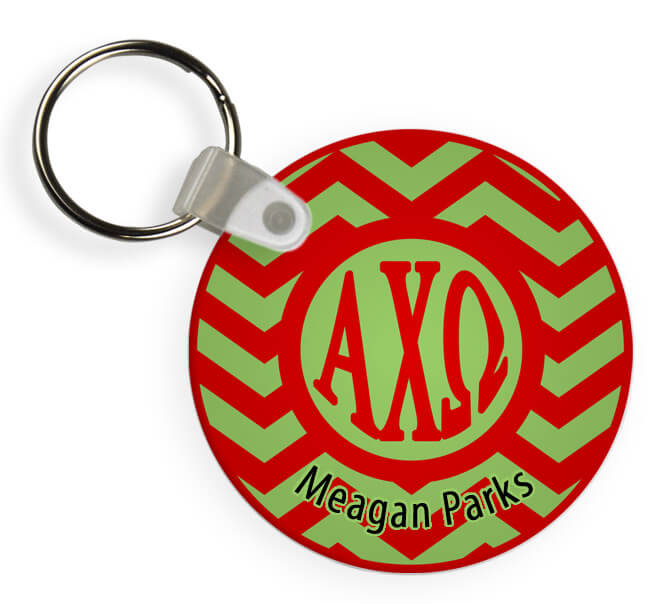 Price: $8.95
Keys are small and easily lost, but attaching them to a keychain makes it ten times easier to reach into your purse or backpack and grab it right away. If you want to subtly show off your Greek letters (and not spend a fortune more after your dues) buy one of these. They're useful and aren't as obnoxious as that bright Lilly Pulitzer pullover sweater you live in every fall semester. You love your sisters, but you don't want your sorority to be the main thing that defines you.
4. Phone Case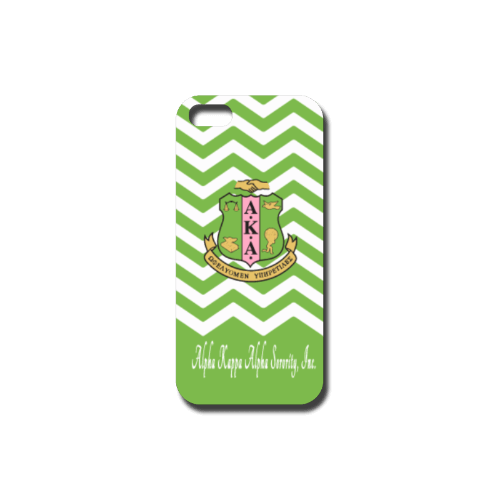 Price: $20
Nowadays everyone and their five-year-old niece has an iPhone, but only the bravest let their phones live naked without a protective case. Another practical but trendy way to represent your sorority is with a custom phone case. There are a ton of designs to choose from online and you can even get a matching one with your Big. Who said safety couldn't be stylish?
5. Alex and Ani bracelet (For PC sororities only)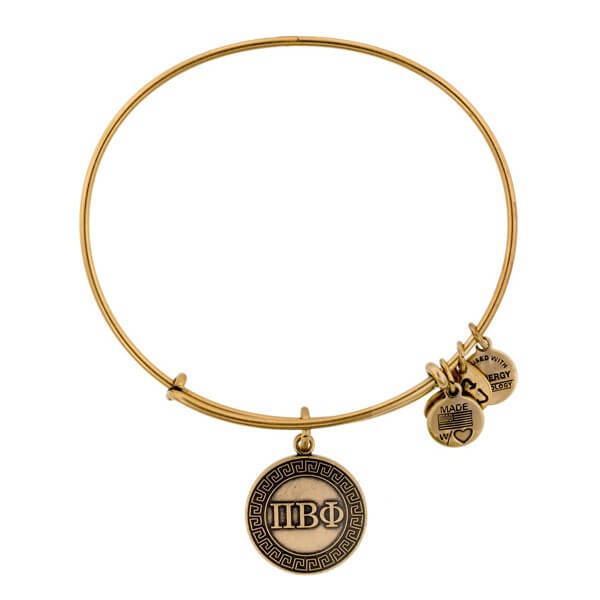 Price: $32
Gone are the days of plastic Claire's friendship bracelets, and in are the days of an arm full of Alex and Ani charm bracelets. These stackable charm bracelets are made out of 100% recyclable material and are expandable to fit any wrist size. However, don't worry if you're a sister of an MCG or NPHC sorority because I have a place for you to customize bracelets here and here (respectively).
6. Notebook/Planner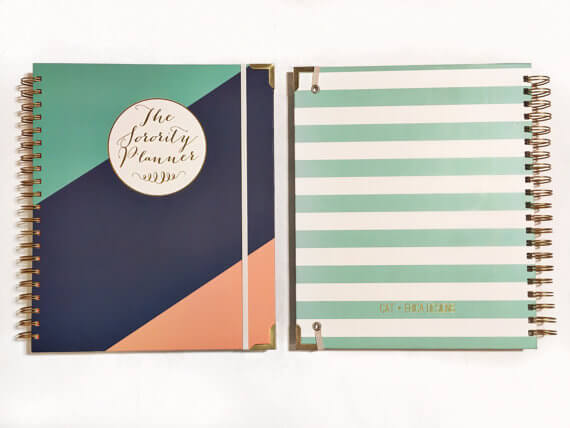 Price: $42
From Chapter meetings to fundraiser events to date functions, there's no easy way to stay on top of your shit. At some point, adding events and due dates into your phone's calendar won't cut it. The best way to make sure you show up to the right meeting at the right time is to write everything down in a notebook or agenda. And because your sorority takes up most of your time, invest in one with your letters printed loud and proud on the front. Who can say no to adorable stationary?
7. Wine Glass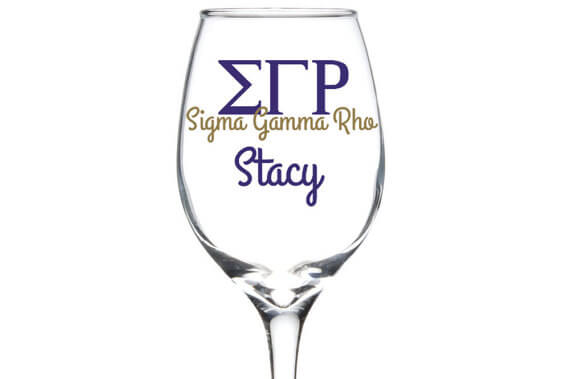 Price: $10.40
Save water and drink wine. Whether you prefer a dry red or a sweet white, wine glasses are a sorority girl must have. If the world was ending, you know the first three things you'd save are your pet, phone and the closest bottle of Barefoot (because let's be real, college students can't afford the really good stuff). The best way to get a personalized wine glass is to DIY. Call upon all your sisters and hand-paint glasses for yourself, or your Big, while drinking wine out of another glass. Be sure to finish the craft before the bottle. We don't need paint or, more importantly, wine spilled all over the carpet.
8. Umbrella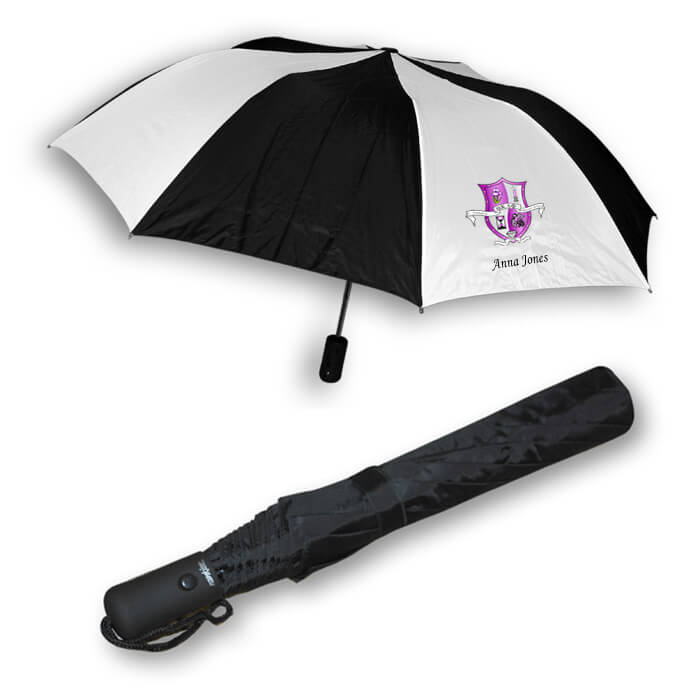 Price: $25.95
Nothing's worse than showing up to class soaking wet. It's uncomfortable and cold. Simply grab yourself an umbrella fancily decorated with your Greek crest and head on your way. How else are people supposed to know where you're going and what sorority you belong to if you're not tossing up your hands in weird ways that are supposed to symbolize Greek letters?
9. Tote bags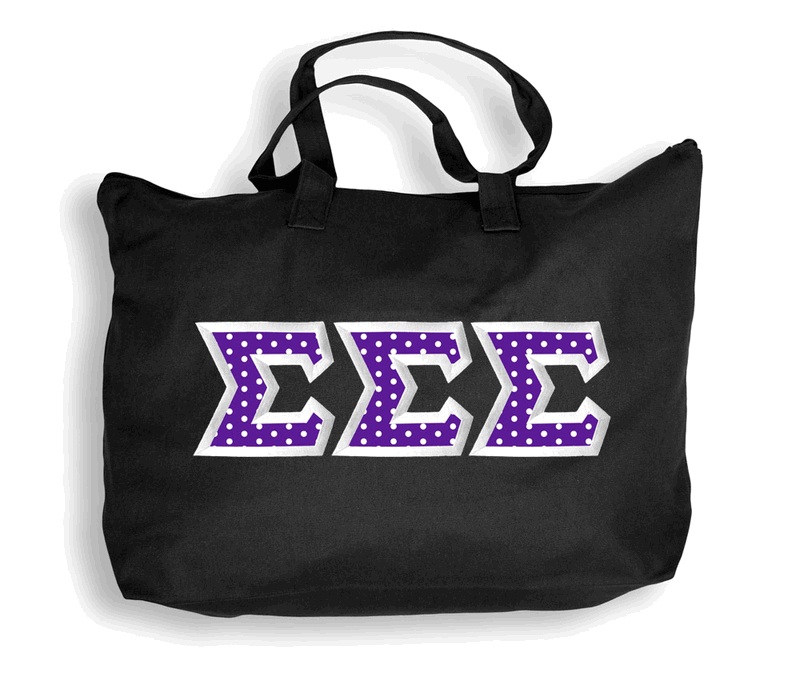 Price: $20
Another social, another night crashing at your sister's apartment or the house. Instead of shoving everything into your old Jansport from seventh grade, customize a big tote bag that can fit that dress Jessica wants to borrow, the shoes you forget to give Jillian back last semester and the six different outfits you could potentially wear out that night. Add your name or monogram your initials for safe keeping.
10. Throw Pillow/Blanket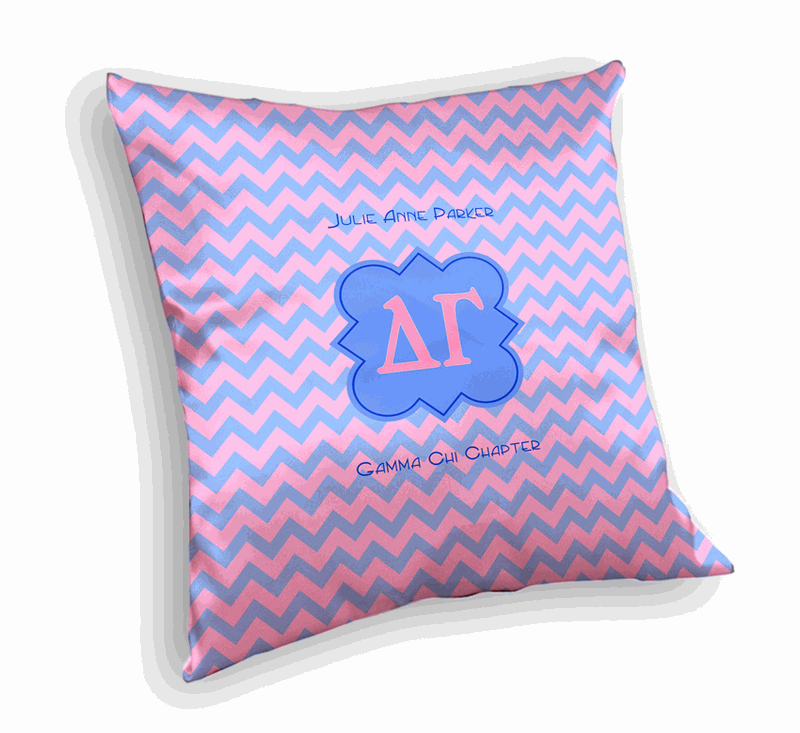 Price: $22.99
The box-like room that universities like to call residence halls often have a prison-like aura to them. Four plain, white walls are just enough to drive you mad. But now that you've rushed and have been welcomed home to your sorority, add cozy pillows or a blanket for that pop of color and daily reminder of the amazing sisterhood that you're lucky enough to be a part of now and for the rest of your life.