Hello! You. Yes, you. Finding yourself going stir-crazy? Feel your mind slowly turning into a vast wasteland, utterly empty except for week-old memes that float around like dust-bunnies? Beginning to lose any and all understanding of time, as you watch the days blur into weeks? Well, how about trying some online courses that'll hopefully breathe some life back into your tired brain without blowing a massive hole into your wallet? Lucky for you, I also like learning on a budget so I went ahead and made a list for your reference. No need to thank me.
Check out these 10 free online courses to fight quarantine boredom.
1. Financial Planning for Young Adults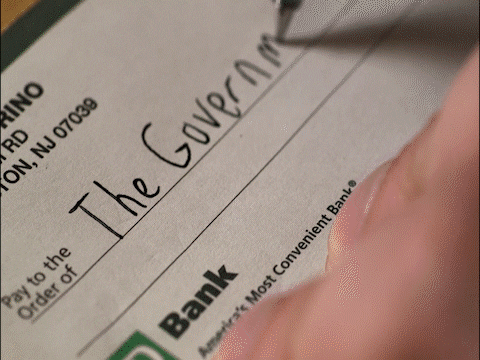 You might have one degree, or you might even have five, but if you don't know how to file your taxes, how will you survive out there in the real world? Learn how to plan and set your budget, track your spending and build up your savings. Maybe just maybe, you can someday retire to your house-with-a-picket-fence in Florida without worrying about your children inheriting your massive student loans. Yes, understanding how to navigate your personal finances may seem daunting, but what better way to enter the world of risk-management and investing than under the guidance of specialists in the field from University of Illinois Urbana-Champaign? Now, I admit I know nothing about financial planning myself, but even I can tell that signing up for this extremely useful course without spending a dime indicates a step in the right direction.
2. The Science of Well-Being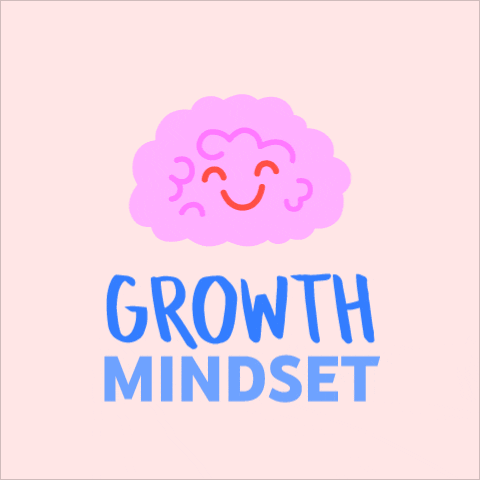 "Do you ever feel like a plastic bag, drifting through the air…?" Katy Perry had us belting this classic out in the shower for years. But I'm sure we've all had days when the lyrics really resonated with us–whether it be on your fifth bad hair day in a row or after a nasty argument with your best friend. Well, this renowned course taught by Dr. Laurie Santos from Yale University strives to help you recognize some of your self-destructive habits and work towards 'rewiring' them into healthier coping mechanisms. A course like this will definitely endow you with the skills to deal with your problems in a more effective way in the future. You know, so that you can develop your own internal emotional support-system instead of wilfully listening to sad-songs in hopes of crying it all out. "I've come to realize that when faced with problems, pushing them away by saying 'It do be like that' or 'it is what it is' is probably not very healthy. I think our generation is plagued with numerous stresses but horrible coping mechanisms. We could all benefit from learning from this course and gradually learning that I've the power to change 'what it is' instead. With all that's going on, I could use a little uplifting and a course in self-love," University of Toronto second-year Sanskriti Maheshwari said. Remember that your mental health counts just as much as your physical health!
3. Successful Negotiation: Essential Strategies and Skills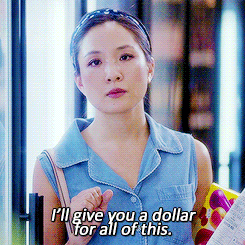 Consider yourself the kind of person who struggles to say 'no' and ends up guilt-buying 10 cartons of that gross purple drink you made the mistake of sampling at Ralphs? Do you come up with the best comebacks hours after you've lost the argument? If so, get ready to leave your pushover-tendencies in the past with this killer course in persuasion that will equip you to secure better deals in both your personal and professional life. In just seven weeks, Professor George Siedel from U-Mich will transform you into an expert negotiator who knows how to get their way without making compromises every step of the way.
4. How to Write a Resume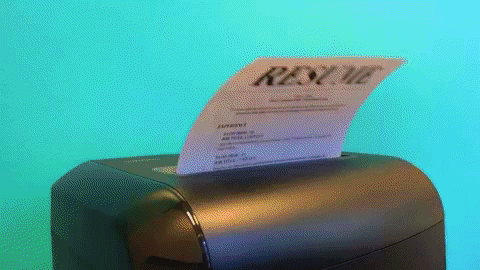 After months of shipping your resume out to recruiters on every job-hunting portal you could find in vain, the word 'resume' probably sickens you by now. But no matter how incredible you consider your resume, I'm sure this nifty little course from The State University of New York will teach you how to find new ways to plump and polish it up into an even better version. A project-centered course focusing on unlocking personal goals, this experience will certainly feel customizable and fulfilling. What makes an excellent resume stand out from a sea of mediocre I-wrote-it-in-a-Red-Bull-fuelled-all-nighter-in-a-single-sitting resumes? How can you make your summer job at the Krusty Krab sound impressive to recruiters beyond the service industry? Well I don't know–but only because I haven't had a chance to take this life-saving course just yet. Take it to find out for yourself!
5. Fundamentals of Graphic Design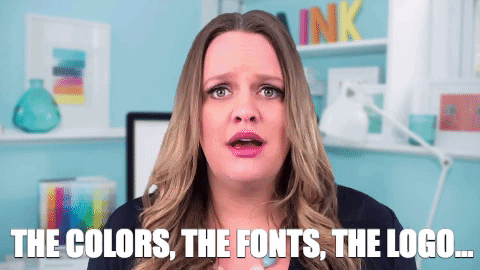 How do you capture someone's attention in a world where we eat with our eyes? Simple, you step up your graphic design game so you can wow everyone despite their goldfish-like attention spans. Learn how to utilize design and colour theory in creating the perfect advertisement, book-cover, social media post or illustration. Even if you don't intend to go into digital marketing or advertising, in just a month's time you could be generating your own Harry Styles fanart with renewed confidence. And yes, Chad, graphic design entails more than just messing around on Photoshop to give your roommate an ugly bowl-cut. Don't believe me? Let Professor Worthington from CalArts, one of the best art schools in the nation, prove you wrong.
6. Vital Sciences: Understanding What the Body is Telling Us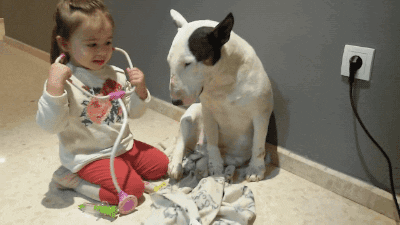 Other than wisely chanting 'your body is a temple' to yourself when you feel like skipping your workout for a nice Netflix-watching sesh featuring a king-sized serving of Doritos instead, how much do you really know about looking after your body? Consider yourself lucky, because Dr. Connie Scanga from U-Penn designed this course for those who know little to nothing about this topic. "As a medical student, this course covers the very basics I would be expected to know for my degree, which I might otherwise struggle keeping in touch with now that my exams have been canceled. It would also prepare me mentally for my upcoming clinical years–which are set to start this fall–where I'll be helping in the hospital wards for the first time," University of Birmingham second-year Kirthana Pillai said. Take this course to discover how our vital signs such as blood pressure, heart rate and pain can help you effectively understand your current physiological health. It teaches you how to track and interpret these bodily signals so you can work towards improving your own fitness in a healthy manner – and hopefully without twisting your ankle while playing Wii-Sports in your living room.
7. Career Options: Exploring a New Career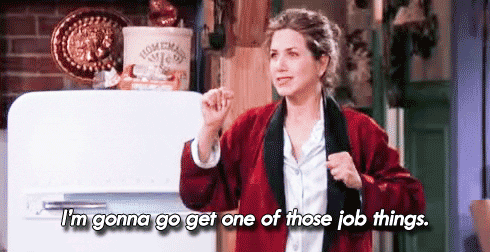 Does COVID-19 have you reconsidering the multi-layered 10-year life plan you drew up for yourself back in high school? I can assure you that there exist many others like you in the exact same boat. Three professionals come together to support you in your quest to figure out which career path to set forth on, by showing you how to expertly work your strengths and qualifications into securing a role that you find fulfilling. If you have a sweet-tooth steer clear though, because this course doesn't sugar-coat anything for you. Instead, it aims to give you a candid review of the job market's fate and what that means for you, as a fresh graduate or anyone else looking to make their big-break into an industry they feel unfamiliar with.
8. Learn to Program: The Fundamentals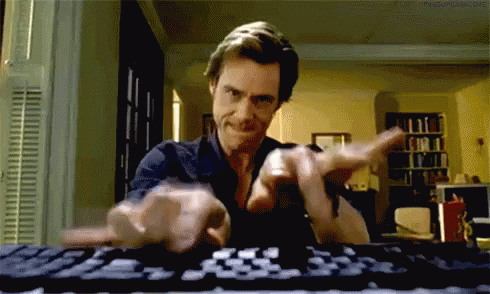 In today's day and age, where Python proves as commonly-used a language as French, you would really benefit from taking a quick crash course in programming. Designed for complete coding newbies, this course from University of Toronto guides you through the complex world of while loops and string manipulations in a step-by-step fashion. At the end of the month, I'm sure you'll be able to write your own programs without calling up your CS friends tearfully every fifteen minutes. "I would like to take this course because, as a social sciences student, it is not really part of my curriculum and I think it would be nice to try and learn the basics of programming without the pressure of university-style examinations. Besides, programming is a great resume-booster and really enhances your marketability because of its wide range of applications," Singapore Management University second-year Aditi Agarwal said. This lovely pandemic probably slashed all hopes of securing a summer internship anyway, so consider adding Python to your skill-set in order to compensate.
9. First Step Korean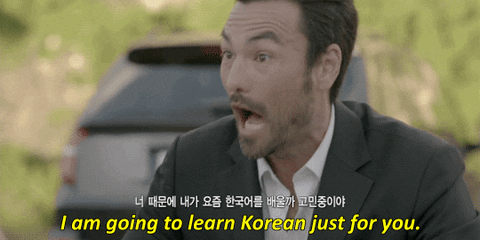 If watching K-dramas all day and geeking out over the newest BTS album forms a big chunk of your quarantine hobbies, then consider rounding it out with a course for beginner's Korean! Immerse yourself in Korean culture and learn the basics of the language you've spent years listening to without ever fully understanding, so that the next time you fall in love with a new K-drama, you won't have to rely on the subtitles to get by. Taught by a professor from Seoul's Yonsei University, this introductory course will teach you the basics of reading, writing, listening and speaking in Korean so that you can add a new language's worth of vocabulary to your repertoire. Really, this class acts as a long-term investment you'll soon thank me for opening your eyes (and ears) to.
10. Introduction to Personal Branding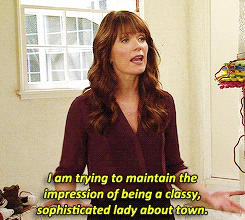 Jealous of all the shiny, picture-perfect Insta-famous and TikTok-famous folks who've shamelessly taken over your social media feeds? Wish you could shoot to fame overnight like them? Or do you worry about your "bad reputation" like my girl T-Swift? Either way, reputation-management specialist Kimberly Barker from University of Virginia has got your back. This highly applicable course shows you how to identify, establish and maintain your personal brand through a variety of Social Media channels to really pack a punch in both your personal and professional life. Find out how to effectively market your weird fascination with penguins or Peppa Pig memes, and reshape your public image such that even your snarky neighbor starts to eye you with respect. Leave this quarantine with the best version of yourself! Even if you've just spent most of it sitting in your pajamas with the video turned off on Zoom calls.