Do you uphold the reputation of being the one always walking across campus with your headphones on? Constantly listening to different genres of music from different time periods? The one that has a playlist for literally everything. If so, you might just be what some call a Music Junkie. A person that's obsessively fascinated with anything music related.
If you hold an undying passion for all different types of music and always search for your newest music-filled destination, then check out these 10 Essential Road Trips for College Student Music Junkies.
1. Michigan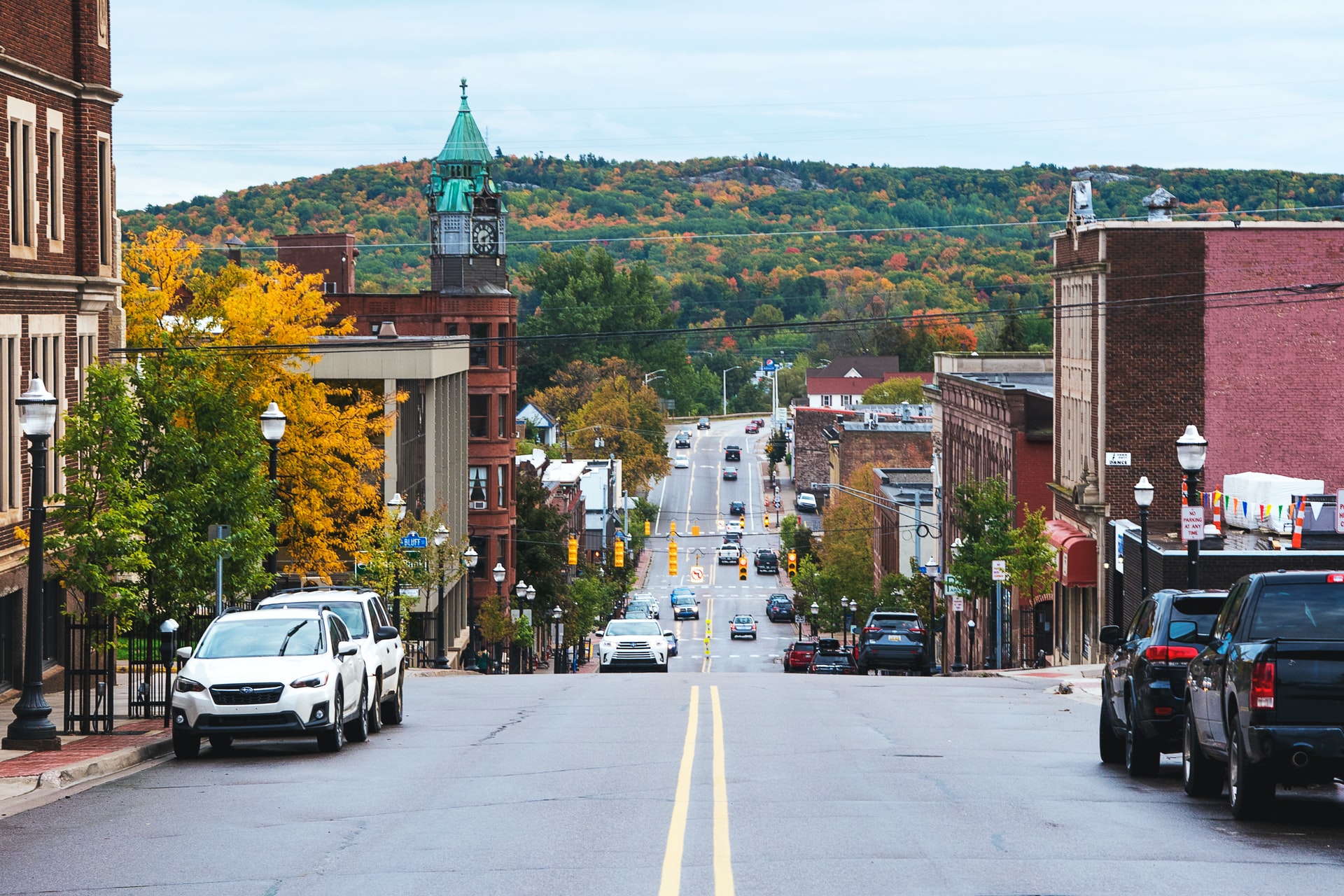 Michigan, a great place for a Music Junkie. Especially if you're a fan of Motown music, since the genre originated in Detroit, Michigan. Some famous musicians that came from the state of Michigan include Stevie Wonder, Madonna, Diana Ross and The Supremes (Diana Ross's initial group).
One music-based activity in Michigan is the Motown Museum, located in the original Motown Records headquarters and recording studio. By visiting this museum, you will get to learn about the history of some of the musicians that signed to Motown Records (The Supremes, Boyz II Men, The Jackson 5, 98 Degrees, etc.) along with the history of the genre itself.
 2. Missouri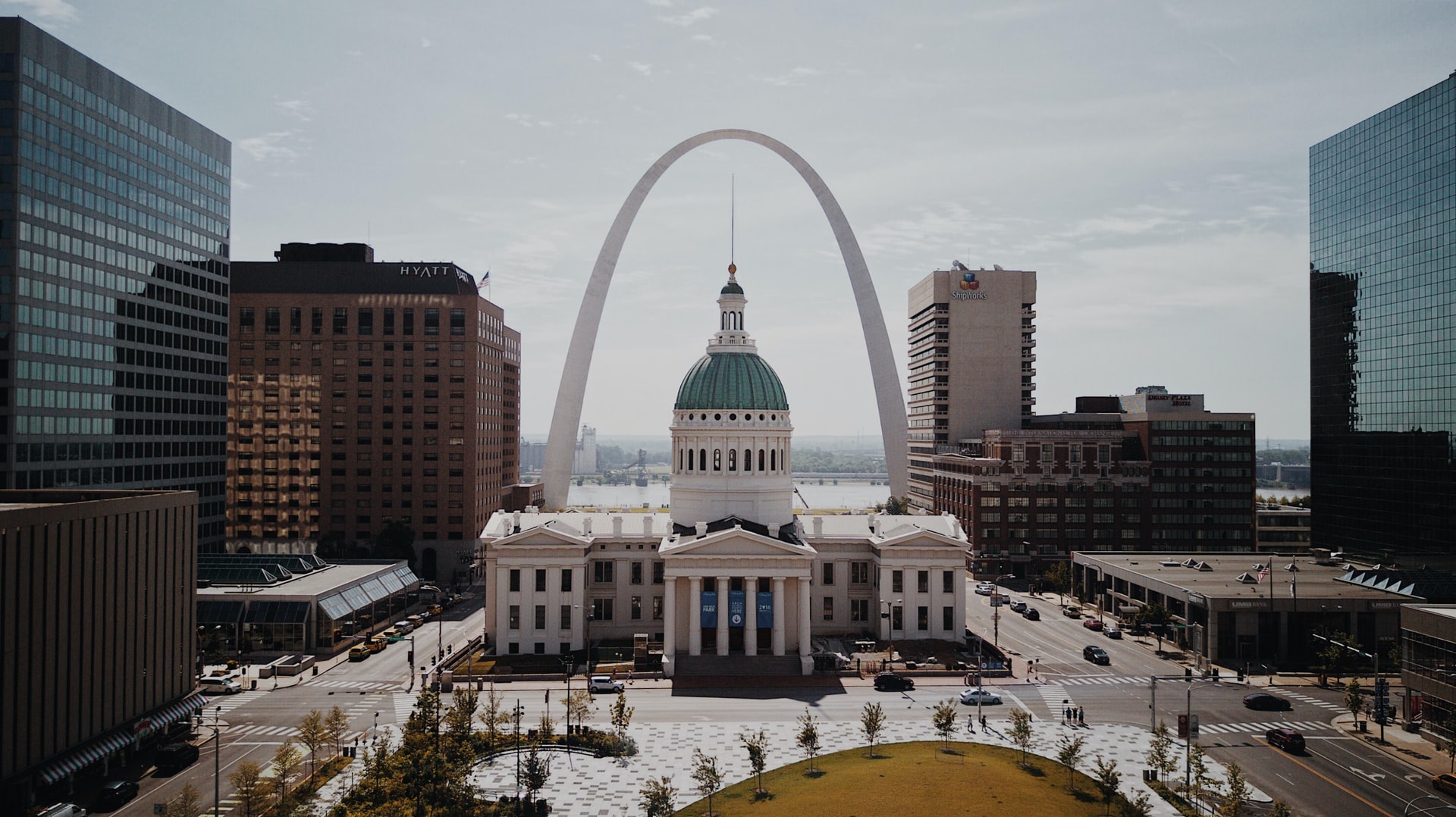 Nothing beats the music of Missouri. The state that's home to two great cities for two different genres of music. St. Louis and Kansas City, both known for blues and jazz respectively. Some famous musicians from this state include Sheryl Crow, Chuck Berry and Slim Shady himself, Eminem.
In St. Louis, Missouri, it's all about the blues. Here you can visit the National Blues Museum which will teach you all about the history of Blues music. For college students, if you bring your school ID you will be able to enter the museum at a discounted admissions price of $10 making it both an educational yet affordable experience on your road trip.
Now swinging over from blues to jazz with Kansas City, Missouri. The city that houses the American Jazz Museum. Here, through multiple different exhibits, you will get to learn about the history of jazz music. The admissions price for adults 12+ is also $10. Even if you don't physically visit in-person they still host viewable virtual exhibits to learn more about the genre of jazz. Make sure not to miss out on the musical mania of Missouri on your next tour through the country.
3. Louisiana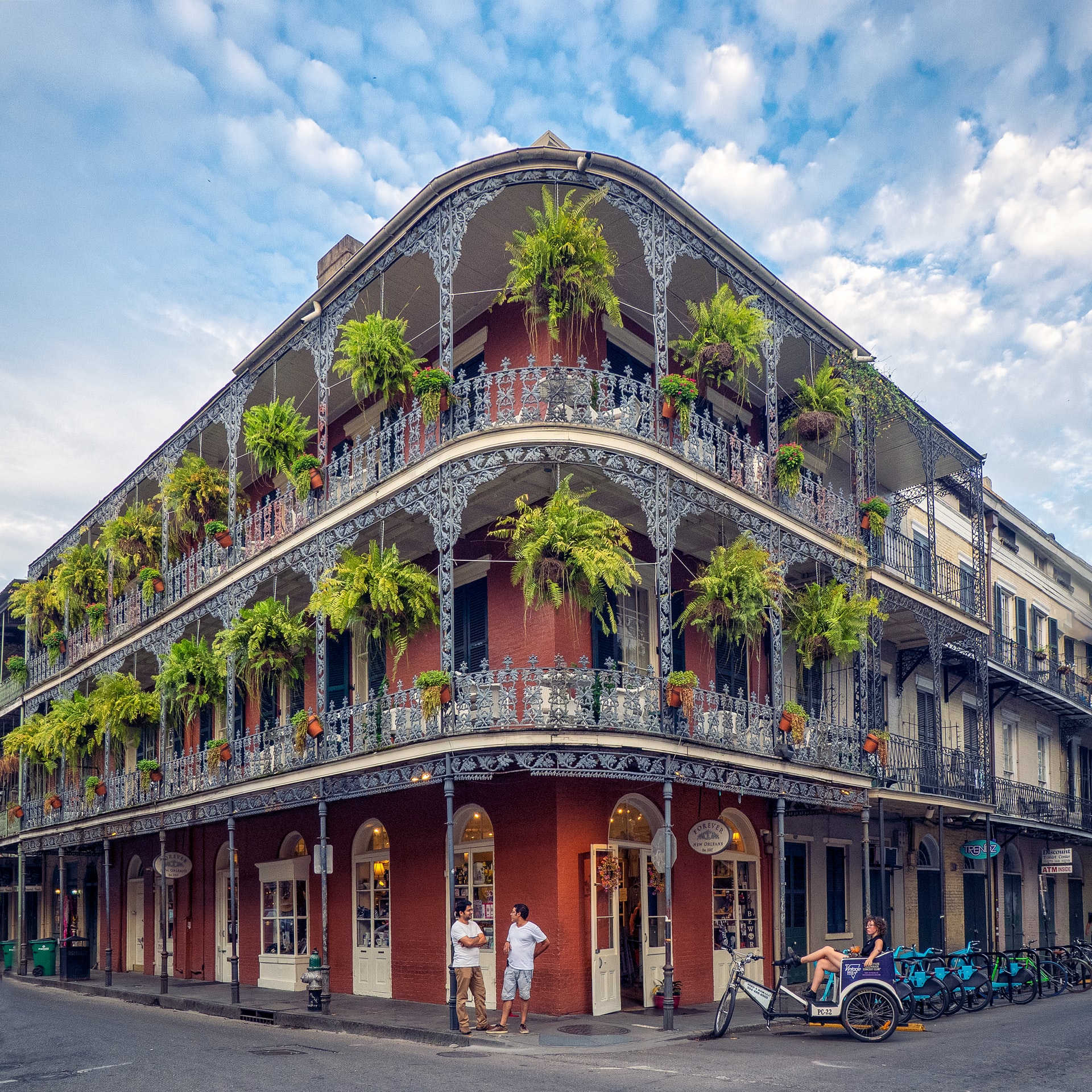 Another locale mainly known for their jazz music, New Orleans, Louisiana. What some also call the birthplace of jazz. A few famous musicians from Louisiana include Louis Armstrong, Jerry Lee Lewis, Hunter Hayes and Britney Spears (raised, not born). I've never been, but I would love to spend even just one single night lounging back to the sounds of some smooth saxophone, a prominent instrument in the jazz genre.
New Orleans boasts their own jazz museum, properly called the New Orleans Jazz Museum. So, if visiting one wasn't enough, now you can visit two and learn about jazz from two different perspectives. They also host a bunch of interactive exhibits you can view, along with musical performances where you can connect the facts you learn from the exhibits to the performances you listen to. Students can get a discounted ticket price for only $6.
4. Ohio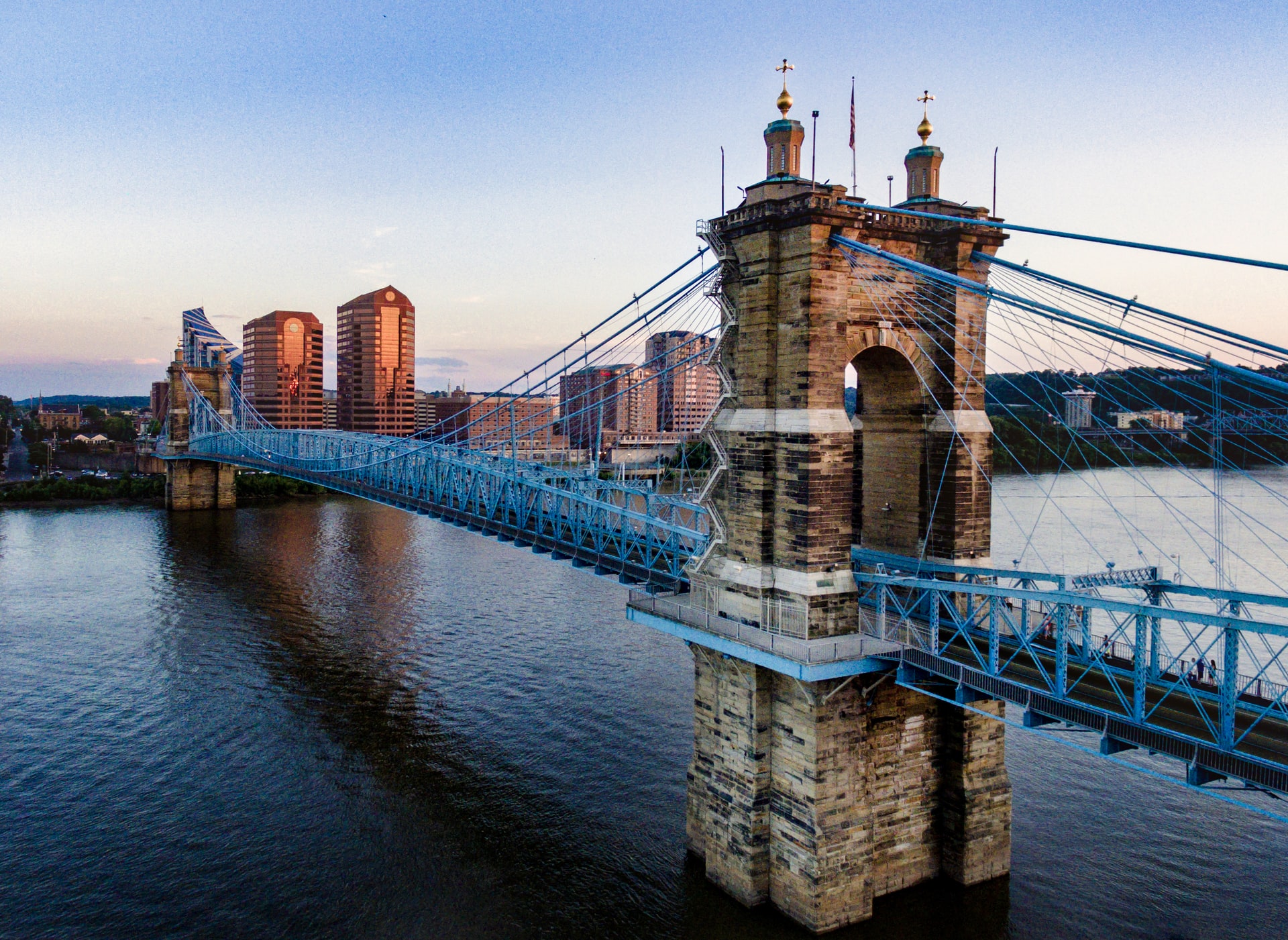 From blues and jazz to rock and roll. If you're a hard-core rock fan, then take a road trip down to Ohio. Some famous musicians from the state of Ohio include Kid Cudi and Nine Inch Nails. The real sight to see in Cleveland, the Rock and Roll Hall of Fame, houses dozens of legendary memorabilia, making it a must stop.
This museum aims to teach about the history and evolution of the genre from the beginning, up until the present. They offer a bunch of exhibits to look at, along with live performance events to listen to. Some of the exhibits inside include Garage Gear, Les Paul and Legends of Rock. College students receive a discounted price for the admissions ticket, which costs $25.
5. New York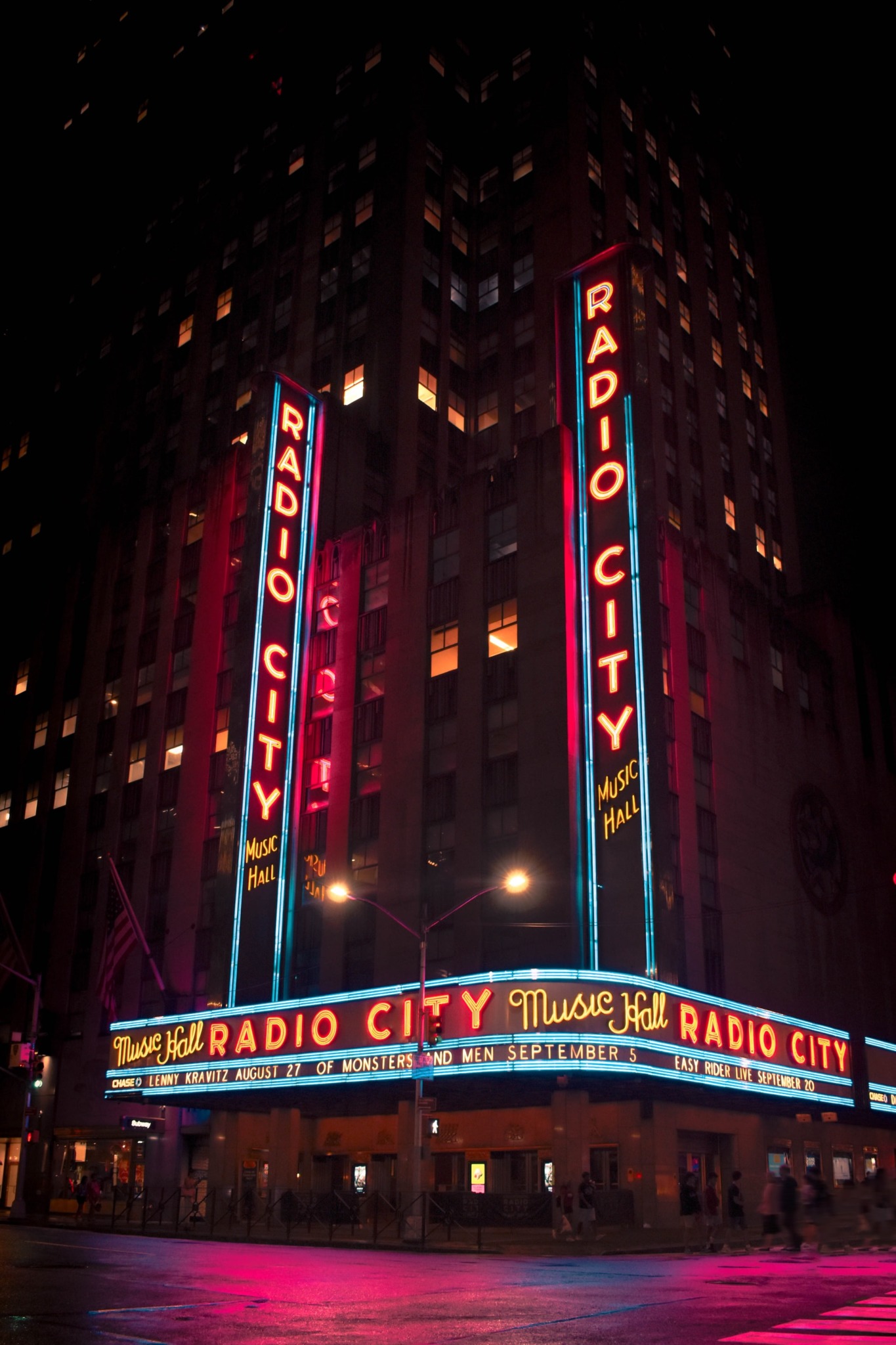 New York, the place where people go to achieve their wildest dreams. Visiting New York, allows you to immerse yourself in pretty much any genre of music. From jazz, to rock, musical theatre, hip-hop, rap and more, New York City lays the foundation for many genres of the past and present. A variety of famous musicians come from New York City including Jennifer Lopez, Lady GaGa, Alicia Keys, Jay-Z, 50 Cent, BeBe Rexha, Christina Aguilera, The Ramones, Kiss and Blondie. Some music halls to visit in New York City that hold an enormous amount of historical significance in the music world include the Studio 54, the Apollo Theater, Birdland, Lincoln Center for the Performing Arts (which encompasses the Metropolitan Opera House), Music Hall of Williamsburg, St. George Theatre, Carnegie Hall, Madison Square Garden and Radio City Music Hall.
"I would say the music scene in New York is very diverse. As you're walking down the streets, you'll see locals playing all different kinds of instruments, the heart of theater, Broadway and many theaters for choir and opera such as Carnegie Hall," John Jay College of Criminal Justice senior Victoria Cruz-Greene said. "Visiting Carnegie Hall was a different experience for me. Opera and choir music wasn't my number one, but after watching those performances I've learned to appreciate the form of music. A lot goes into this type of music such as the orchestra, complex harmonies, the vocals for solo performances and so much more!"
If you're particularly a fan of musical theatre, then welcome to paradise. Being a native New Yorker and a huge Broadway musical fan myself, I can tell you these shows are the best of the best. During your stay you can go see plays on Broadway, watch a sports game or concert at Madison Square Garden (MSG), or if you're in New York City during the holiday season you can see the world-renowned Radio City Rockettes Christmas Spectacular along with the Rockefeller Center Christmas tree.
"My experience of visiting the Radio City Music Hall and watching the Rockettes as a child was magical! It made Christmas time extra special," Fordham University junior Hayley Gunning said. "Another music related attraction in New York that college students can do is go to any concert in Central Park! There were so many pre-pandemic, and now that more people have been vaccinated I think there will be a lot more."
Even though it's currently closed temporarily because of the pandemic, in the future, after the show, grab a bite to eat at Ellen's Stardust Diner. The restaurant that's famously recognized for their singing waitstaff. While you're in the city, why not visit some famous non-music related landmarks like the iconic Empire State Building or the Statue of Liberty?
6. New Jersey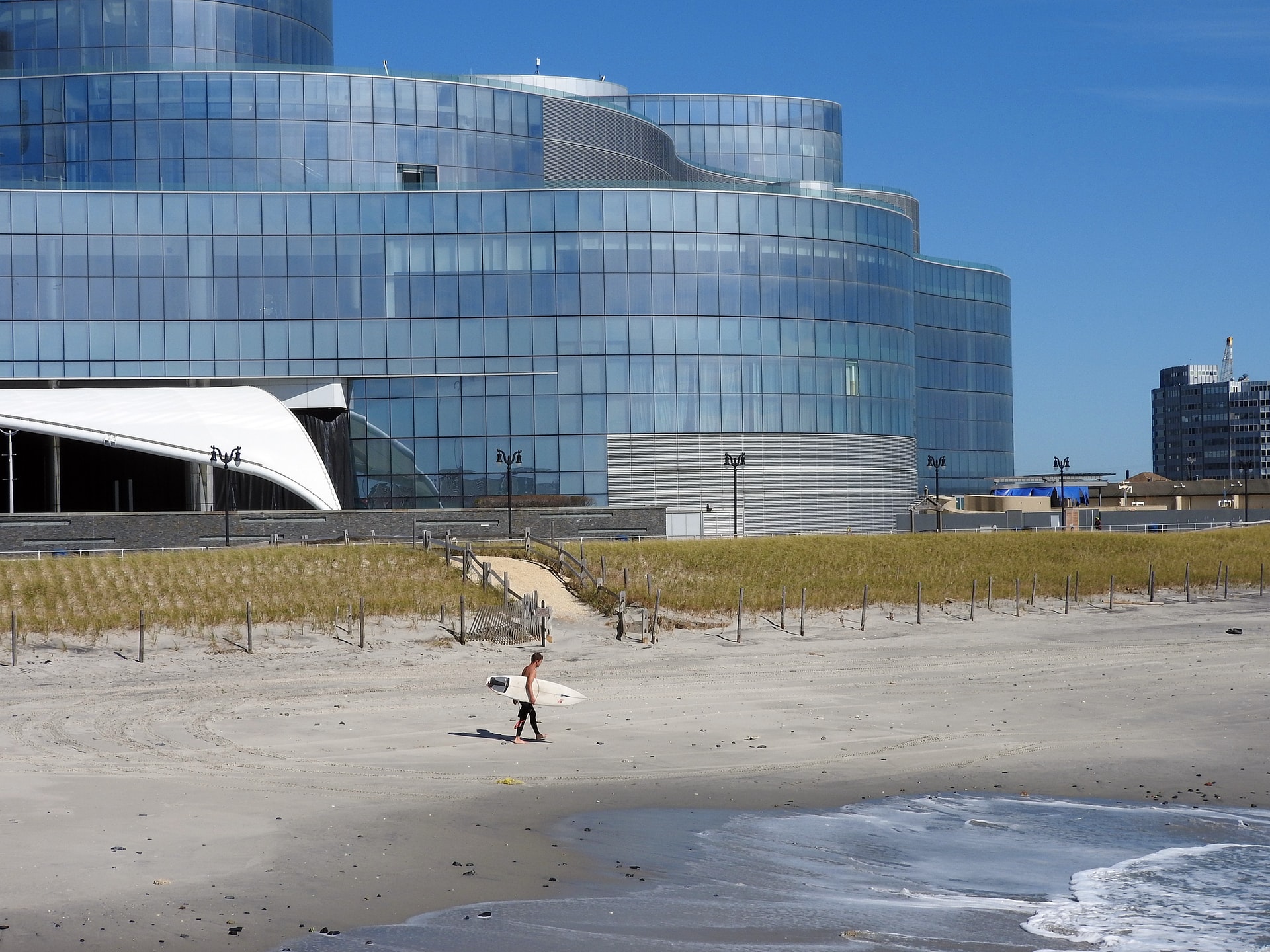 New Jersey, the state neighboring New York City that's often overlooked in terms of their music reputation. Some famous musicians from New Jersey include My Chemical Romance, Jon Bon Jovi, Whitney Houston, The Sugarhill Gang, Queen Latifah, Frank Sinatra and Bruce Springsteen.
Visit the GRAMMY Museum Experience at Prudential Center in Newark, New Jersey. A museum dedicated to the history of music artists that won Grammy awards. For those that might not know, winning a Grammy award means the world to someone in the music industry being that it's a huge honor/accomplishment. For college students if you bring your school ID then you receive a discounted ticket price of $9. Because of the pandemic they're temporarily closed but offer online exhibits available to check out.
Also check out the live music venue PNC Bank Arts Center (formally known as the Garden State Arts Center) where they hold some seating outside on the grass. I can't even imagine how those music artists feel when they walk on stage and accept their award. Just guessing, I would say it's truly indescribable to know you made that much of an impact on peoples lives with your music.
"The GRAMMY experience at the prudential center was fun and I enjoyed it a lot. It's even better if you bring friends and family, whether they love music or not. The music scene in general is an amazing experience. You enjoy the music and the things you see around when you go to New Jersey. It's a new experience for those who haven't been there," Borough of Manhattan Community College freshman Bryan Mendoza said. "Hoboken is another really fun place to go to. Street performances are always there, and people love to go sight-seeing and eating over there as well as shopping, you can see the wonders of New Jersey there. Hoboken also has a lot of good places to eat. It's filled with fast food and fancy restaurants, even bars for those twenty-one and older."
While in New Jersey, some non-music related activities you can try during your stay include visiting the different shoreline sights like the Jersey Shore, Atlantic City boardwalk and the Seaside Heights boardwalk.
"One of my favorite memories at the Jersey Shore was from my senior year of high school. I had gone after my prom with my friends, and we spent the day doing everything on the boardwalk. We even visited The Shore Store from MTV's Jersey Shore and met the owner, Danny! Of course, after that we did the tour around the house and then got shirts from the store. I will never forget that day," St. John's University junior Elizabeth Petrillo said. "I think the shore would be a great place to visit for college kids who love music because of the night life. At night the shore is perfect for young adults with the restaurants being open. They sometimes play live music, or they have a DJ that brightens up the night."
Access to great music plus one of a kind East coast food equals a memorable music-filled trip for college student music junkies. If you do go to New Jersey, I highly recommend you check out Harold's New York Deli for some ginormous sized deli foods and Big Ed's Barbeque for some all you can eat ribs. Transitioning back to music, now that I'm thinking about… It's kind of mind boggling to reflect on where legendary music artists like Whitney Houston came from before they were famous.
7. California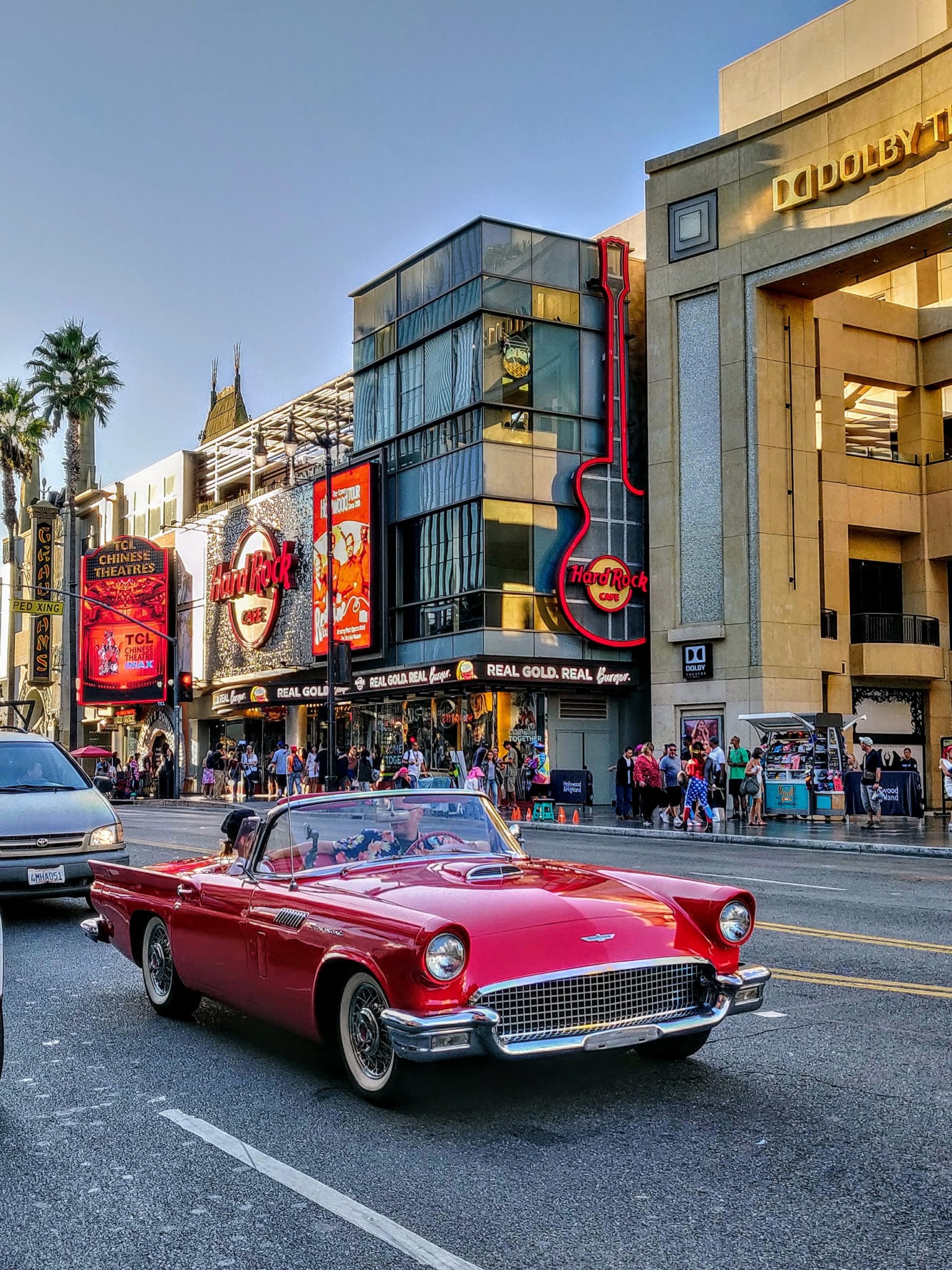 From the East Coast all the way to the West Coast we now move to California. Some famous musicians from this state include Katy Perry, The Beach Boys, Cher, Snoop Dogg, Gwen Stefani, Guns N' Roses, Maroon 5 and Green Day.
There's also a GRAMMY Museum located in Los Angeles, California. Both museums devote themselves to educating others about the history of previous Grammy Winners from different genres with a bunch of different interactive exhibits. The museum in Los Angeles currently runs with safety measures put into place. The cost for college students with a school ID comes to $13. Then there's the iconic music festival of the year that every big social media star attends. We all see their outfits on our social media feeds, that's right Coachella!
"I've been to California and experienced Coachella in 2018. Definitely one of the best music experiences I've ever had. Music and artists from all genres were there, all types of art and installations. It was truly a crazy, inspirational and creative experience," St. John's University graduate Amanda Ferrandino said. "California is filled with all types of rare and undiscovered talent. People really like to listen to new artists and collaborate. Everyone is there for the same reason of perfecting and exploring their craft. It's a great way to find people with the same goals and in return help each other out."
Other music related attractions in California involve seeing a show at the Dolby Theatre in Hollywood (the same theatre where the Academy Awards take place along with other productions like America's Got Talent), the Fox Theater in Oakland and the Great American Music Hall in San Francisco. You can also visit the Hollywood Walk of Fame or the Hollywood Sign.
8. Tennessee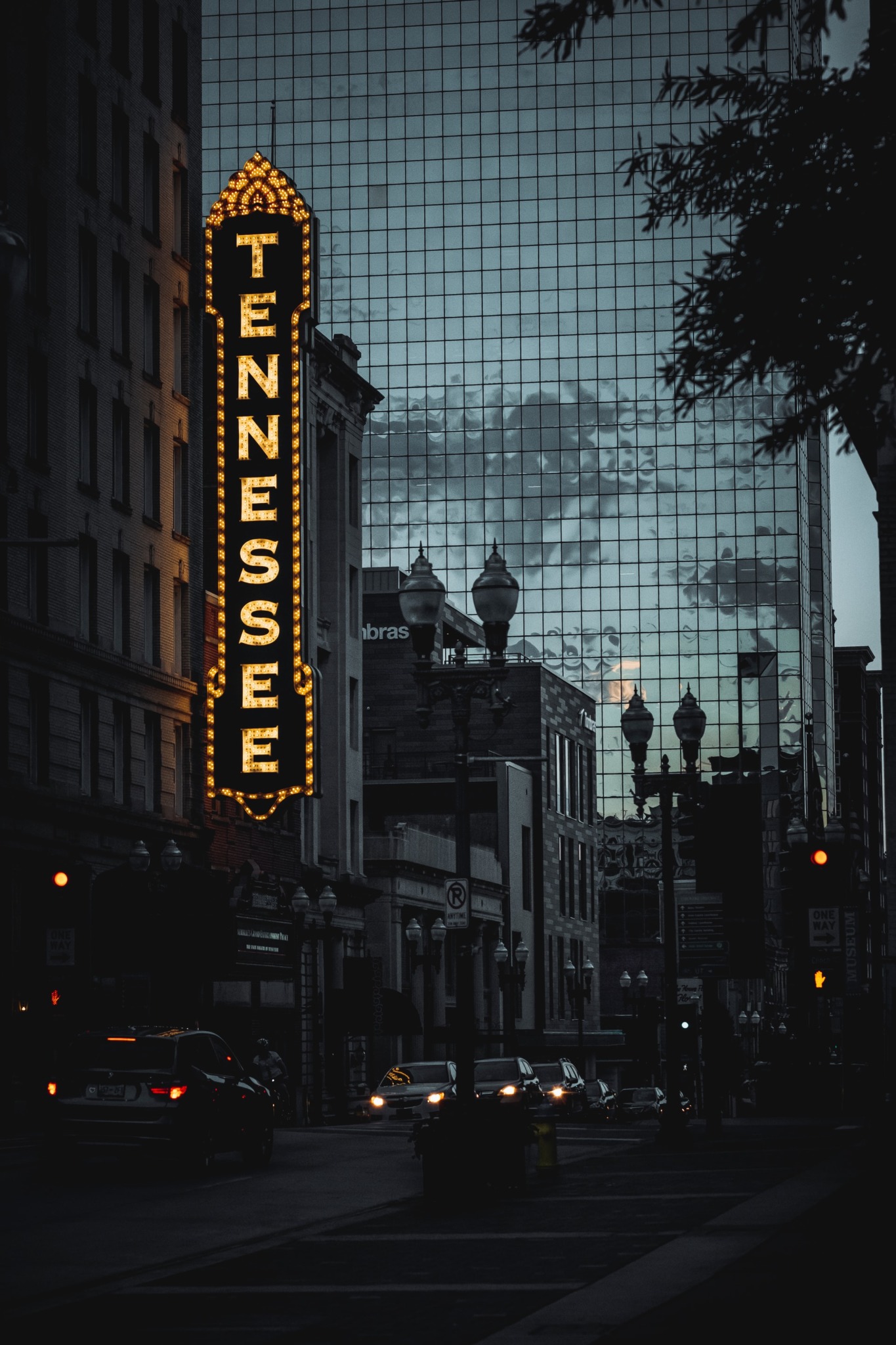 Home to country and rock and roll, Tennessee equates to paradise in terms of being filled with music-related destinations. Probably one of the highest on this list. Some musicians from the state of Tennessee include Dolly Parton, Kelsea Ballerini, Kenny Chesney, Lady A, Aretha Franklin and Justin Timberlake.
Also called "Music City" (likely the capitol for Music Junkies) Nashville houses the Country Music Hall of Fame. A museum dedicated to country music. The museum itself even looks like an actual piano, how cool is that?! While open in person, they also offer some online exhibits. Nashville also houses the iconic music venue, the Grand Ole Opry, Ryman Auditorium and the Walk of Fame Park located in Nashville Music Garden, similar to the Hollywood Walk of Fame, while honoring Nashville music legends.
"In Nashville I was able to really immerse myself into country music, folk music, pop-country, etc. I went to local performances and to the other end of the spectrum; I attended a live show at the Grand Ole Opry. It made me come home and dust off my guitar all over again," Ferrandino said. "My favorite memory would definitely be the fact that it's live radio and on air. Seeing these people put on a performance is incredible! Not just the musicians, but the hosts, the production crew, etc. Experiencing that and watching it all come together was amazing. Nashville without a doubt is one of the best places to go!"
In Memphis, Tennessee there's the Memphis Music Hall of Fame and Graceland, the late Elvis Presley's mansion. Visitors take a tour of the house and see all the different rooms in the mansion where "the King" used to live. You'll even catch a glimpse of Elvis Presley's tombstone in the Mediation Garden. I visited Tennessee when I was in high school but did not get the chance to check out Graceland. If I go back, Graceland's guaranteed to hold the top spot on my list of places to go. I did see the Grand Ole' Opry and the Country Music Hall of Fame. However, my most unforgettable moment from that trip involves my parents and I meeting the legendary Little Richard (referred to as the Architect of Rock and Roll).
9. Washington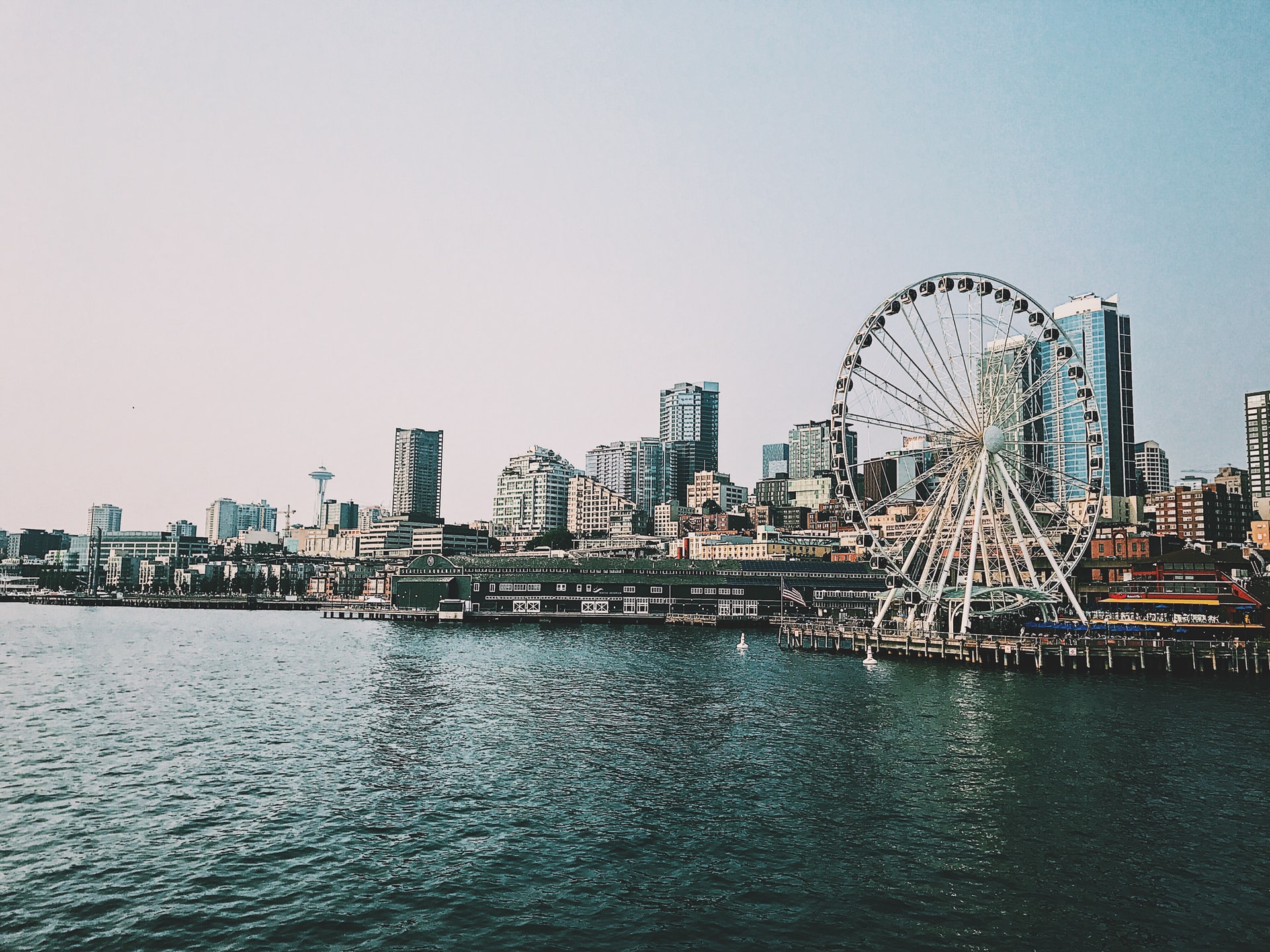 Home to the iconic space needle, next up Washington. You should go to Washington State if you're particularly a fan of grunge music. Grunge music, originated from Seattle, Washington falling under the alternative rock genre. Some famous musicians from Seattle include Nirvana, Pearl Jam, Foo Fighters and Heart.
A few places to visit in Seattle include several concert halls called the Paramount Theatre, The Moore Theatre and The Neptune Theatre. Also, make sure to visit the Museum of Pop Culture. This museum includes many different exhibits like ones for Nirvana, Pearl Jam and many more. They also host a movie night once a month where they play horror films. So if you love grunge music and horror films, make sure Washington state is a stop on your road trip.
10. Arizona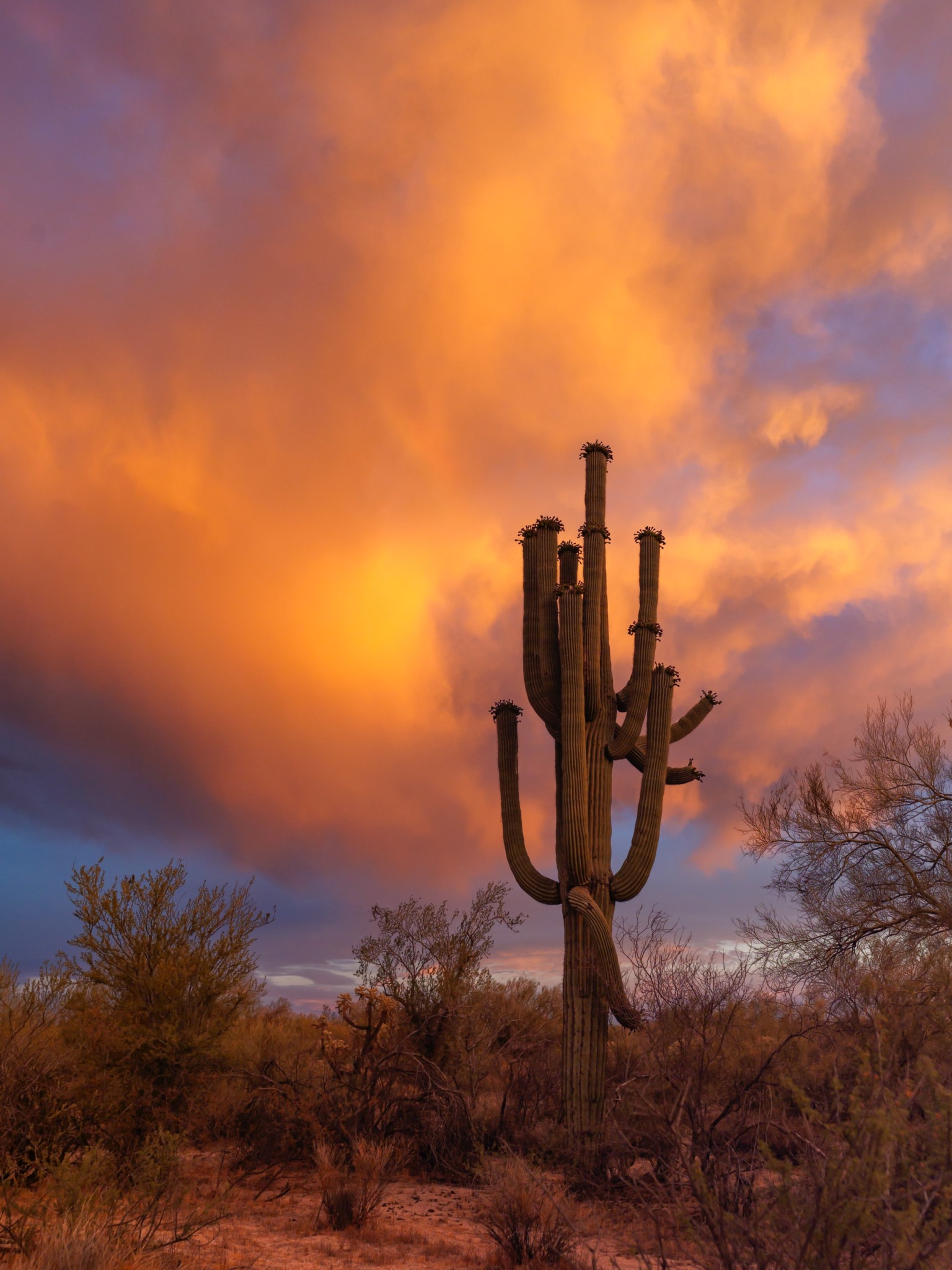 The last state on this list: Arizona. Some famous musicians from this state include Jordin Sparks, Stevie Nicks and Dierks Bentley. Phoenix, Arizona isn't just the capital of the state, it's also the location of the Musical Instrument Museum. Throughout this whole list there exists an opportunity to learn about the different genres of music. But here we get to learn about the instruments that allow us to create these different types of music in the first place.
The Musical Instrument Museum provides a collection of instruments used in countries all around the world. Besides all the different galleries, they also host different events and concerts. While being there, explore the beauty of nature and consider taking a hike at the Sonoran Desert. Or visit an Arizona classic, the Grand Canyon.
If you're a real Music Junkie, picking just one genre of music or only one of these trips to visit may seem like a daunting task. So, if you have the time, make it an even longer road trip and try to visit all the ones you can. Because you don't want to miss out on any of these opportunities to dive deeper into the music you know and love.