Gift giving stress triples if your friend has diverse interests in television, film, magazines and music—why can't I just buy her a concert with all of her favorite musicians performing? Or organize a meet-and-greet with all her favorite actors? Fear not, because you can find perfect gift for your pop culture obsessed friend easier than you think.
Check out these 10 gifts for pop culture junkies.
1. HBO GO
What do Game of Thrones, Sex and the City, Girls, Veep and Curb Your Enthusiasm all have in common? They all rose to fame on HBO. The network has produced some of the most exciting and provocative television shows, and serves as the perfect gift for you friend who doesn't have cable television. "HBO has always presented progressive programming by presenting characters and ideas that are before their time. As a result HBO is not only relevant but partially responsible for inspiring progress in our culture," said George Washington University senior Rachel Cousins. The HBO entertainment collection provides excellent programming to satisfy even the most picky of television consumers.
2. GeekGear Harry Potter Set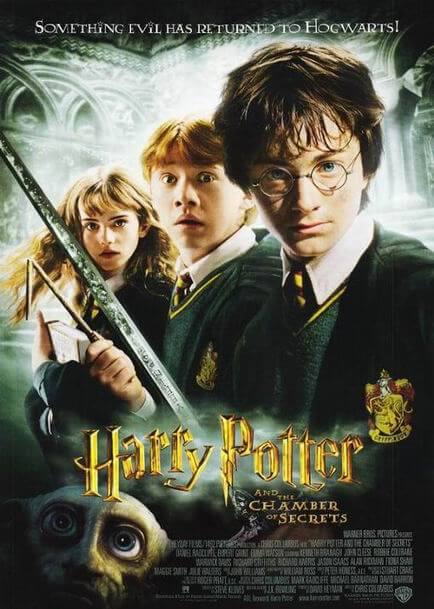 Trying to find a gift for your HP-obsessed friend that they don't already have can make you wish for a magic gift-giving spell. This GeekGear subscription box features six to 10 Harry Potter inspired gifts such as wall art, postcards, a T-shirt and collectables. GeekGear will delight Harry Potter fans by bringing the wizarding world to life. The box runs at $30 each month and will "wingardium leviosa" the spirits of the most avid of Harry potter fans.
3. Mew Yorker Blanket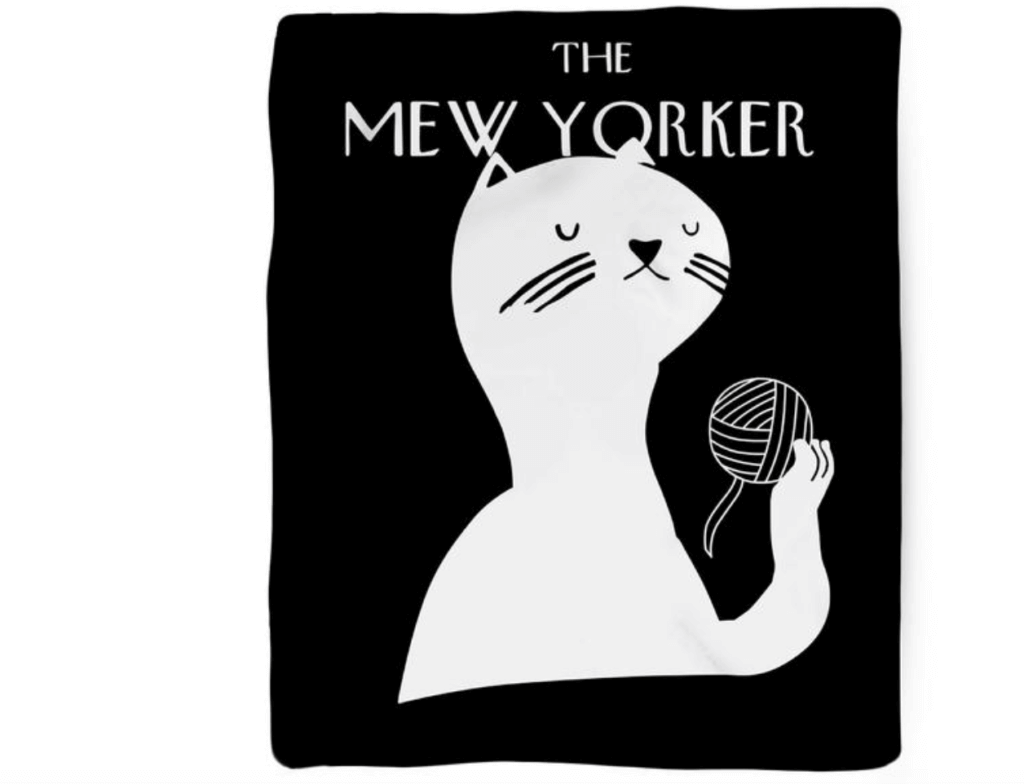 Should your friend subscribe to the New Yorker, gift this blanket to spice up their room with a purrfect pun. This soft and stylish blanket serves as the perfect gift for a dorm bed, living room couch or picnic blanket. This relevant, funny and functional object will not only keep your friend cozy, but will also help them remember you as a loving and kind friend. What more could one want in a gift?
4. Hulu
Your friends probably already have Netflix subscriptions, as around 94 million Americans do. Switch it up and gift them Hulu for $7.99 per month. The streaming service features original TV series like The Handmaid's Tale and Casual in addition to excellently curated movies, television and documentaries that may even rival Netflix's collection. Hulu also features Viceland and Saturday Night Live. "I love Hulu because it creates its original series, like The Handmaid's Tale, and features shows that aren't on Netflix or Amazon," said University of Alaska Anchorage student Natalie Kim. No matter how eclectic your friends taste in media, Hulu will provide them with quality entertainment.
5. MoviePass
If you've checked social media in the past six months, you've certainly heard of MoviePass. For a limited time MoviePass offers a $6.95 per month cost for unlimited movies at participating theaters. The gift of MoviePass will change the game for friends who love movies but hate the cost. "MoviePass is great because it encourages me to see movies I wouldn't normally see due to the high cost of movie tickets. I've watched so many different types of movies and as a result I know so much more about what's happening in Hollywood and pop culture," said George Washington University graduate Rahul Kahul. Now your friend can finally afford the large popcorn without feeling guilty.
6. Spotify

Discovering new music requires both time and effort, sometimes difficult for even the most avid music fans. For your friend obsessed with music, Spotify makes the perfect gift. At just $4.99 per month for students, Spotify releases and promotes the most relevant music of the day and helps listeners expand their playlists with its excellent music suggestions. Spotify notifies listeners about upcoming concerts and works to promote less-known artists. "Spotify gives a voice to artists that wouldn't be heard otherwise. They have playlists curated around all sorts of social issues such as gay rights, women's rights and more. I think listening to Spotify and seeing what new albums or playlists are curated keeps me up to date on the hottest topics—political or not," said George Washington University junior Shruti Bramadesam. Best of all, Spotify notifies members about upcoming concerts so they'll never miss their favorite artist.
7. TEEBLOX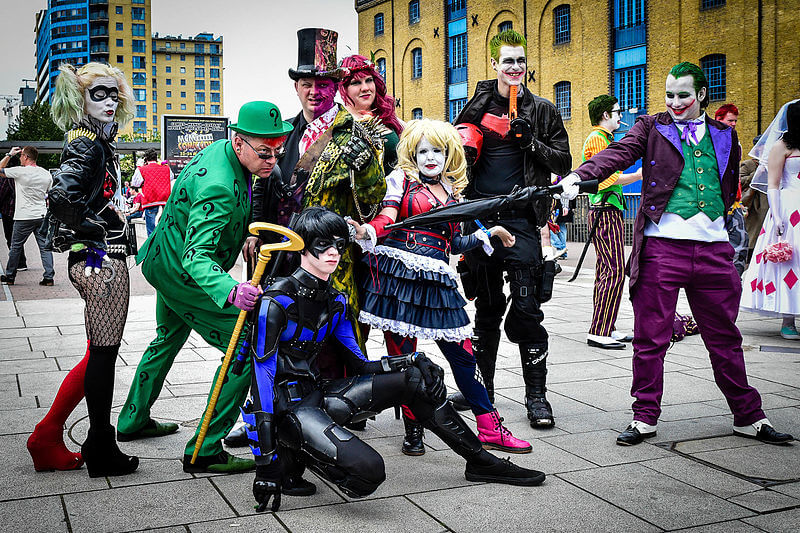 The perfect pop-culture gift allows fans to wear their heart on their sleeve. TeeBlox offers a T-shirt subscription service that brings licensed shirts from DC Comics, Marvel, Star Wars, Nintendo and all your favorite brands. At just $10 per month you can pick a theme for your boxes that include horror films, music, video games, fantasy and more. Subscribers can customize the theme of each box, so gifters can leave information about their friends' interests and TeeBlox takes those interests into account when sending out its boxes each month. Whatever your friend's nerdy interest, they'll love receiving an incredibly thoughtful and niche gift.
8. NerdyPost
If your friend has particular tastes, your gift selection should be equally niche. NerdyPost offers a monthly subscription box that features a different fandom from books, TV and movies. Your friend will find something they love from this gift no matter what genre attracts them the most. NerdyPost announces the new theme at the beginning of the month, and should your friend not like the theme, they can easily skip that month. "All items are designed with hand-lettered and hand-drawn quotable artwork," said NerdyPost customer service representative Michelle Ladner. Previous themes include Hamilton and Percy Jackson. Eat your nerdy heart out.
9. Vinyl Me, Please
Impress your music-obsessed, hipster friend with the ultimate vintage music subscription. Vinyl Me, Please sends subscription holders one special record, a drink pairing and custom artwork each month. The service offers unique records, many of which are sold exclusively by the service. From Lana Del Rey to Bob Dylan to The Supremes, Vinyl Me, Please sends subscribers exciting music from every genre. Now your friend can rapidly expand their record collection and knowledge of music.
10. The Great Gatsby Throw Pillow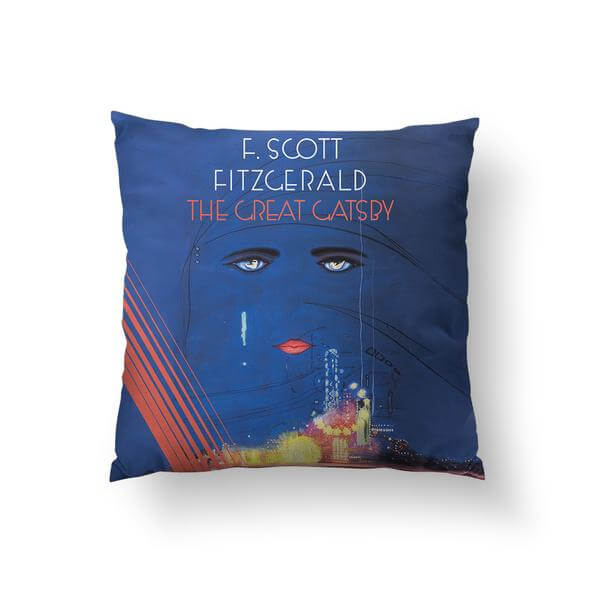 Just about every high school student in America read The Great Gatsby, and the novel's timelessness inspires writers to this day. Fitzgerald's exquisite use of language makes the novel an American classic. The throw pillow featuring The Great Gatsby's iconic cover art makes the ideal gift for your friend obsessed with literature and the roaring twenties. Not only will the pillow inject some sophistication and inspiration to any room it enters, but also offers functionality and comfort.