Picture this: You step into your first party of the semester where you don't know many people but hope to make friends. You want to make a good impression by totally killing it at the next game of beer pong, boom or king cup. And let's face it, winning is always fun. Losing can really put a damper on your night.
Read on to find the top ten tips to make sure all your friends cheer your name this weekend.
1. Don't show up hammered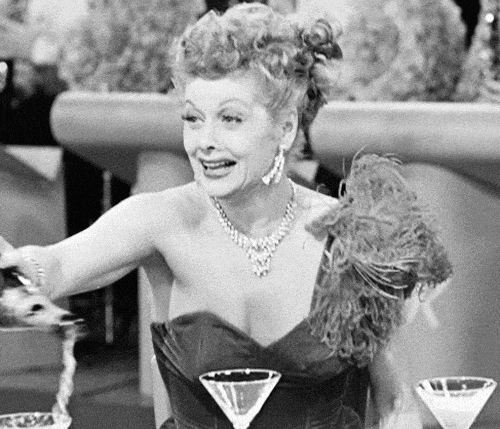 Many people get too caught up in pre-gaming that they end up barely making it to the actual game. "Don't show up hammered. Just don't be me; don't be bad at sports," Deadwood Bar cocktail waitress Maddy Zirkle said. If you plan on enjoying the actual party, then you shouldn't go too hard before it even starts. That way, you can focus on having a good time and your aim will be a lot better. "The key to winning a drinking sporting event is to not drink except within the competition itself. And don't black out," senior at University of Iowa Sarah Dudley said. She reigns as champion of the 2016 Beer Olympics in Gettysburg, PA. Take it from the pros, getting sick never makes for any fun.
2. Keep the scene clean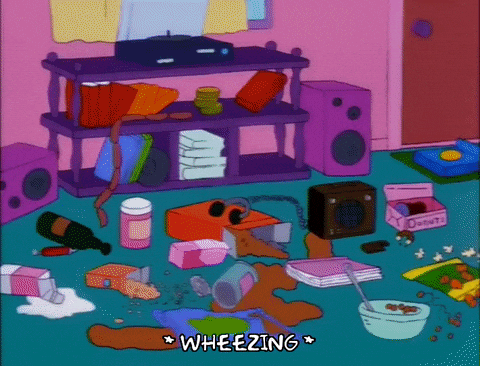 Not to sound like a camp counselor, but partying is a lot more fun if you don't end up trashing the place while getting trashed. "The last time I played [beer pong] was at a frat formal and it was horrible. They spent a $5000 deposit to party at this fancy cabin. Didn't get a cent back," Zirkle said. "They got beer all over the place by trying to pour it out the window into peoples' mouths on the balcony. The frats got banned from going there." Cleaning up after yourself or even restraining yourself from making that 'epic' beer waterfall over the balcony makes your host like you a lot more and can possibly save you or your friends' money for damage control. This helps for what's in your drink as well. "Either wipe the ping-pong ball when you get it or use a new cup," senior at the University of Iowa Hannah Gellman said. "No one wants to drink something with sweat and carpet hairs floating in it." Try keeping your own cup nearby to drink out of instead of using the dirty game cups.
3. Party with the right people
Go to a party with a good group of friends who you know have your back. "[Beer pong] feels predatory to me. When all guys are just playing, they don't really care who wins. When a girl joins in, though, things get way too competitive," Zirkle said. You want to enjoy yourself, after all, so bring along some friends who everyone knows are good at games like beer pong, so your team can totally crush the opponents. Round up some people in your apartment for a game they want to win. Nothing can stop a team that clicks with high energy.
4. Stay Hydrated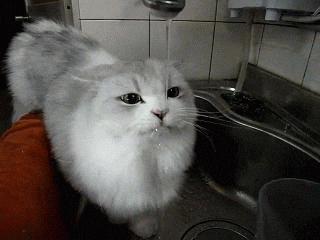 "When we take shots we always alternate with water," senior at the University of Iowa Jai Swanson said. "You don't want to end up spending the night friendly with the toilet." According to a study done at Texas A&M University on dehydration and alcohol, drinking causes you to pee more often, which effectually robs your body of much-needed water. Drink water in between shots or try a drink on the rocks to prevent headaches or dizziness the next morning. Your future self will thank you. Plus, you will feel on your top game while your opponents start down the road to blacking out. That means scoring for you and a mess for them. Besides, you won't want to get sick or have a terrible hangover the next day. That is never a good idea for the sake of your body, your GPA or your roommates.
5. Pack Snacks
All college students know that snacks help during late nights studying, working out or finals week. They also help during downtime when out with friends. Your body absorbs alcohol much slower if food already coats your stomach. As an added bonus, foods rich in water, such as fruits, or foods packed with protein, such as almonds, keep your stomach settled. "If you're going to consume a lot of alcohol, make sure you eat beforehand," Dudley said. You will feel better and be in the zone longer for the game of pong that lasts until 4 a.m.
6. Pong Technique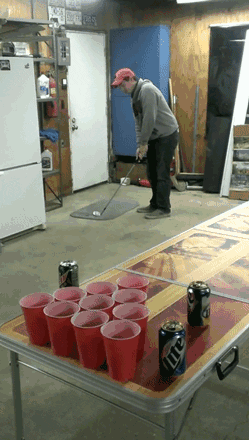 You know what everyone says: practice makes perfect. For some people, this means practicing throwing quarters into shot glasses. For others, it means going to a lot of parties. Regardless, take a cue from basketball when going for the shot. "When shooting your ping-pong ball in beer pong, go like you are going to sink a ball from the foul shot line," Dudley said. "I do two pumps before each shot for good luck. People make fun of me for it, but then I usually end up winning. Also, swishing your wrist helps." In the end, think of Hermione from Harry Potter, swish and flick.
7. Don't Concoct Dangerous Drinks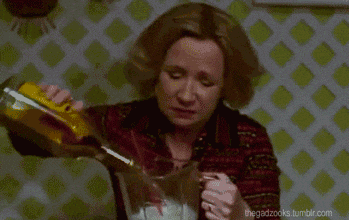 Unless you have experience working at a bar, don't try to concoct the next RumChata for your simple game of beer pong or king cup. This can taste horrible at the least and get you way more drunk than intended. "I did this once and got way more wasted than everybody else," Swanson said. "Just drink your canned beer and don't try to be fancy. It's awkward when you are way ahead of everyone else." You can't be on your game when you can't see straight. Go instead for the classic Natural Light and leave the experimenting for when you don't have a match to win.
8. Don't Play King Cup with English Majors
King Cup uses a deck of cards that get slid underneath the tab on a beer can until it pops, so that the person who triggered the tab with their card has to chug the drink. The various cards have different meanings when you draw them that usually rhyme with the card number. For example, the 9 card stands for "rhyme," meaning the player must say a word which everyone else proceeds to say a rhyming word without repeating anything. "This gets more fun the drunker people get since no one remembers what everyone else has said beforehand," Swanson said. "Also, don't play with English majors. It could go on for a good while, and they know the most words, so you have a good chance of losing." I guess poetry class really does help non-majors.
9. The Secret Trick: Wet the beer pong ball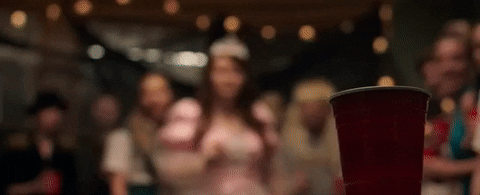 A simple trick can help your aim no matter your confidence level. Wetting the ping-pong ball each time before you throw gives the ball more weight so it flies more accurately. "This helps every time," Dudley said, "I always do it." Any little trick that helps can make a huge difference. Who knew science could really help on a night out?
10. Don't Stand Next to Someone Good
In the end, if you don't feel confident in your skills concerning any drinking game, then don't try to show off. Avoid calling attention to yourself by bragging about your skill when you're not really sure. If you make a mistake, just laugh it off, it's not the end of the world or the party for that matter. Don't go against someone who you're sure you will lose against. "I try to stand next to people who are worse than me," Swanson said. "And there is usually someone worse than me." With that honest and comforting fact, go out and have a good time.