Who said small town meant boring? Despite its small town status, Middletown, Connecticut has a remarkably vibrant culture. Wesleyan University students particularly find this in Main St., a go-to site for those looking for a quick trip off campus. To highlight some of the towns many offerings, CM interviewed several Wesleyan students to find the crème de la crème of these small town eateries.
Hungry AF? Check out the best places in Middletown to Stuff Your Face.
1. O'Rourke's Diner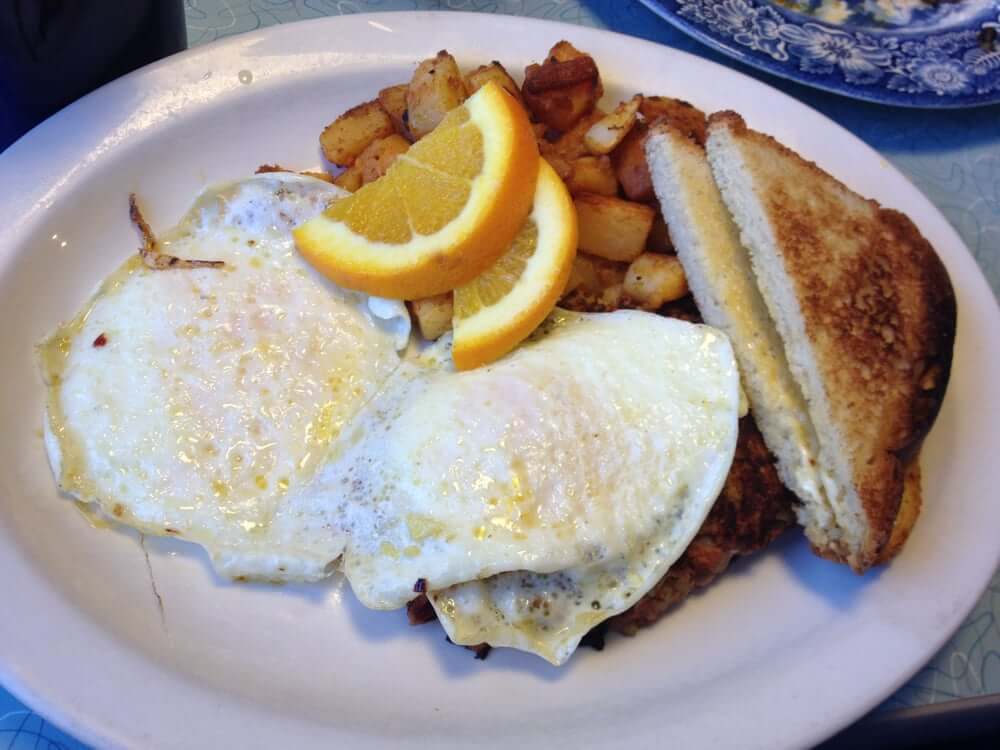 O'Rourke's Diner is a can't-miss spot in Middletown. It'd be an understatement to say that the diner is beloved by the community—the town even pitched in to rebuild the diner after it suffered severe damages from a fire in 2006. Lines go out the door for weekend brunches that includes sweet dishes like Babka French Toast and savory ones like Pigs in a Blanket. "It's probably the restaurant with the most accurate representation of Middletown with who comes in, and it's a great place to write," said Wesleyan senior Jake Lahut. "The owner, Brian O'Rourke, is what makes the whole place special…Oh, and Guy Fieri visited O'Rourke's on his…show, which not every restaurant can say." You know the restaurant is a hit when it's Guy-Fieri approved.
2. Pho 170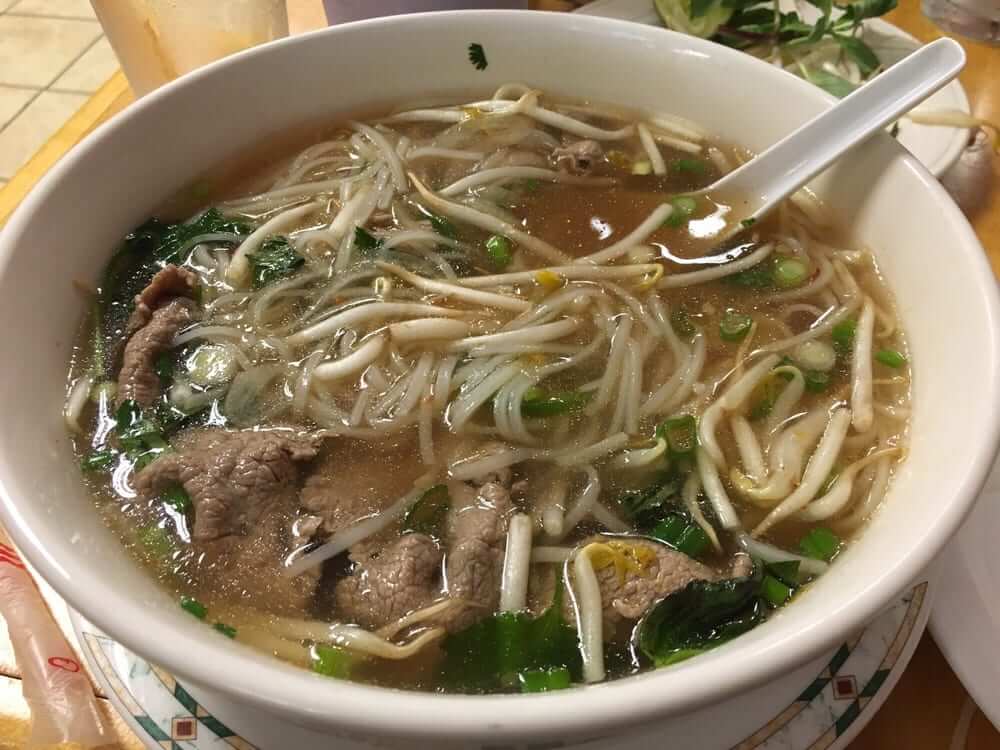 This Thai and Vietnamese restaurant serves a host of soups, noodles and of course, Pho, for college-student approved prices. For junior Eli Sands, the restaurant's appeal includes the warm atmosphere and portion sizes. "For 10 dollars, you get a huge bowl of well-cooked beef, noodles, bean sprouts and mint; all super fresh," he said. Freshman Mary Johnson echoed Eli's sentiments. "The pho is very filling, it's great if you have a cold or a sore throat," she said. You can also count on the super-friendly owner to brighten your day when you're stressed over exams. Because sometimes, you just need to destress with some good food and company.
3. Tibetan Kitchen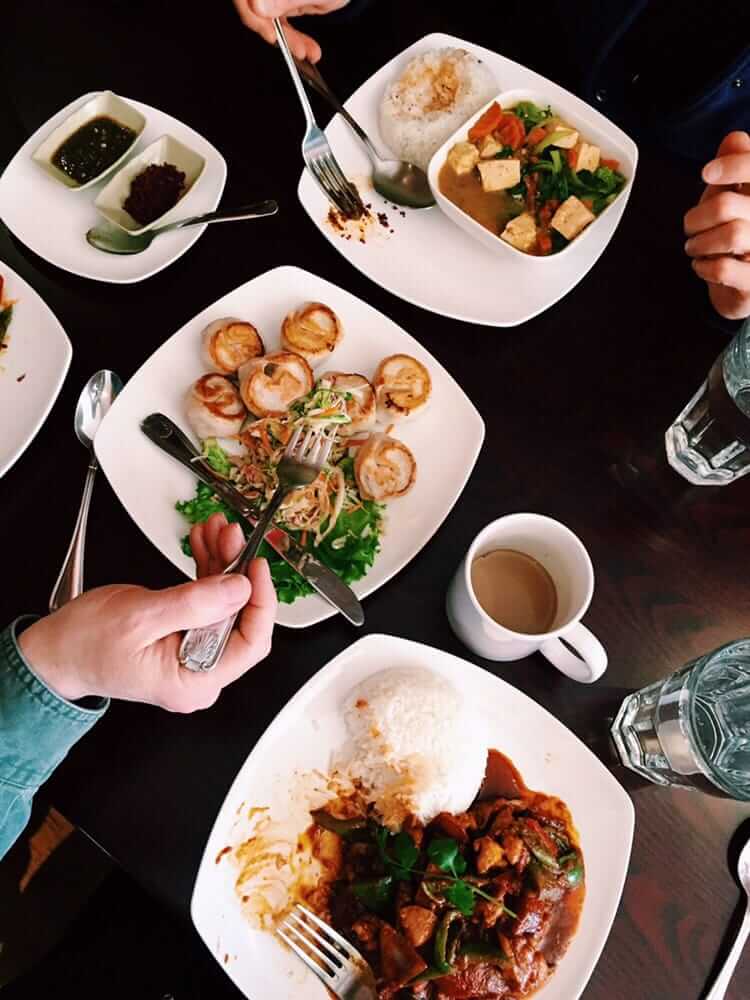 While Chinese and Japanese restaurants line practically every street, Tibetan Kitchen offers unique side of Asian cuisine with their Himalayan/Nepalese cuisine. It gives diners a chance to try dishes like steamed bread while unwinding in the restaurant's cozy, intimate atmosphere. This vegetarian and vegan friendly restaurant boasts a New York Times write-up to boot. "Tibetan kitchen is my favorite because of the combination of pricing and quality food," said sophomore Arham Kazi. "Especially their dumplings. So f–king good."
4. La Boca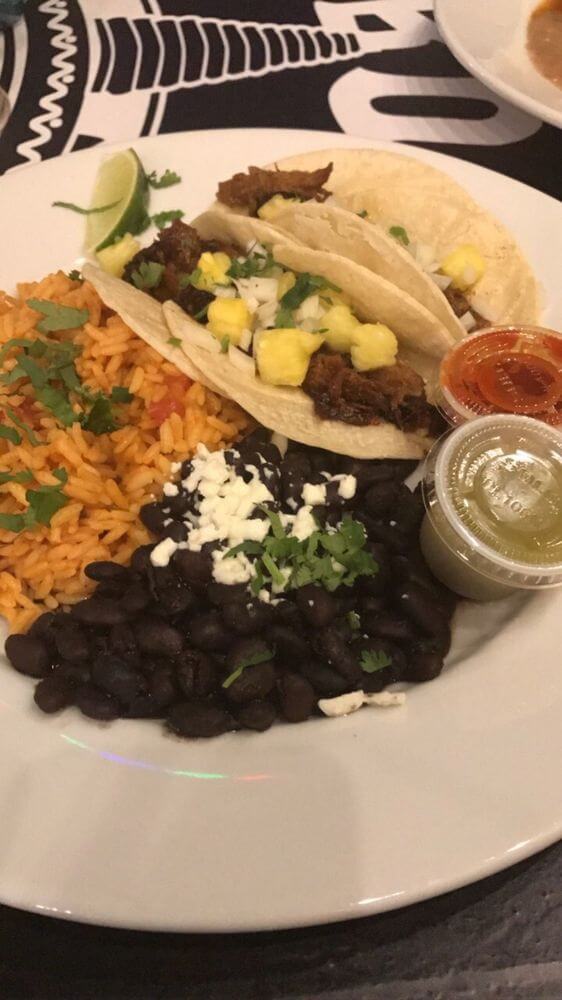 How do burgers with a side of trivia and karaoke sound? This Mexican restaurant and cantina serves lunch and dinner, with hours that extend to 2 a.m. At La Boca, Happy hour is extra long, from 3–6 p.m. Monday–Friday, and if you are (or strive to be) a tequila aficionado you can join their Tequila Club, whose perks include regular discounts on liquor throughout the year. If this weren't enough, you can also get sweet deals on menu items during weekly discount events like Cheap Ass Mondays and Well-Worth-It Wednesdays. Sounds perfect for every broke Wesleyan student.
5. Brew Bakers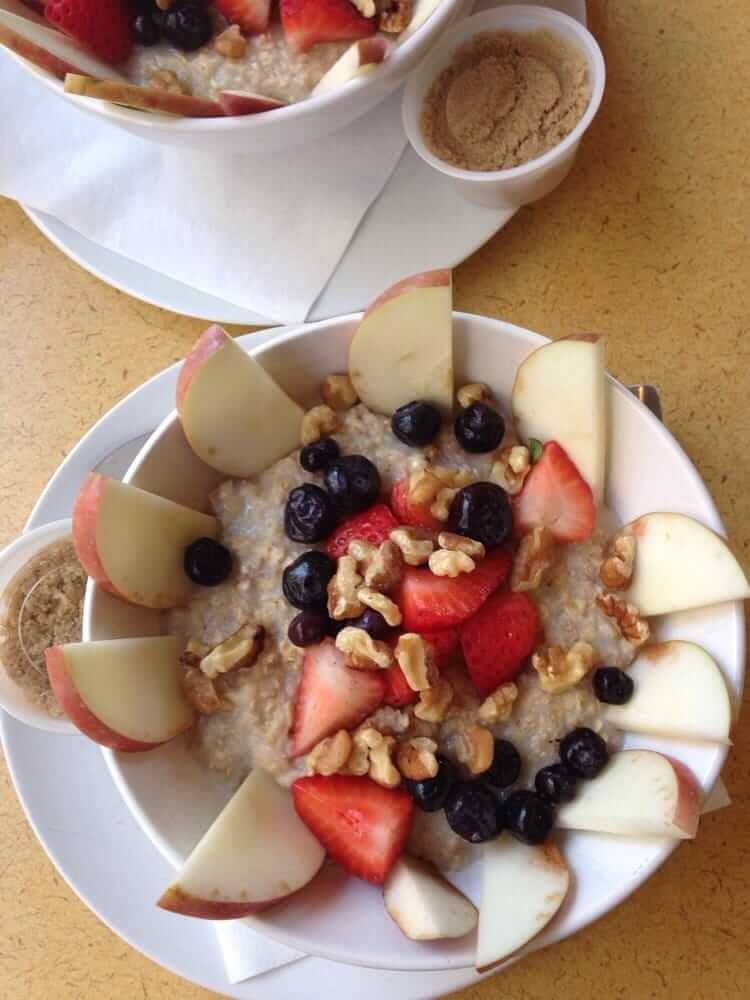 With its bright yellow walls and assortment of paintings, Brewbakers doubles as the breakfast/lunch eatery that feels perfect for a study/snack session or even just a quick, casual meal. For breakfast you can have anything like omelettes, bagels with a choice of an assortment of cream cheese spreads and breakfast sandwiches. Lunch options include salads, sandwiches, burgers and paninis. For either meal you can never go wrong with a croissant breakfast sandwich and one of their signature lattes. They make early morning lectures a little less unbearable.
6. Moonlight Sushi Bar & Grill
"I really like Moonlight because of the wide variety [of dishes] offered," said sophomore Samantha Schreiber. The restaurant includes Japanese dishes ranging from soups to hibachi to sushi à la carte. You'll find many ways to experience the joys of Moonlight's menu, including ordering through the online ordering platform Seamless or the restaurant's website, as well as a pick up option if you're on the go. However, eating in the restaurant has its own perks—the spacious atmosphere features its own Hibachi steakhouse. Need I say more?
7. 0 degree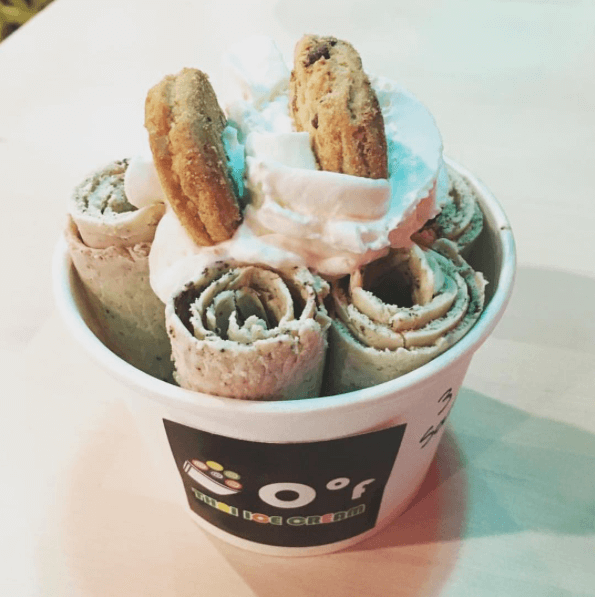 Looking for a post dinner sweet treat? Though 0 degree only opened last year it has managed to generate quite a buzz due to its unique product: Rolled Thai Ice cream. This Thai street dish consists of chilled dairy milk mixed in with other materials like fruits or chocolate for added flavor. The shop not only offers a variety of milk teas, ice cream flavors and toppings, but also the chance to watch your ice cream being made from behind a plastic panel. Flavors range from Strawberry, Peanut Butter and a Banana-Nutella mixture called Chunky Monkey. Add any number of unlimited toppings from whipped cream to graham cracker crumble for an Insta-worthy result. If you're going to stress eat, you might as well do it at 0 degree.
8. NoRa's Cupcakes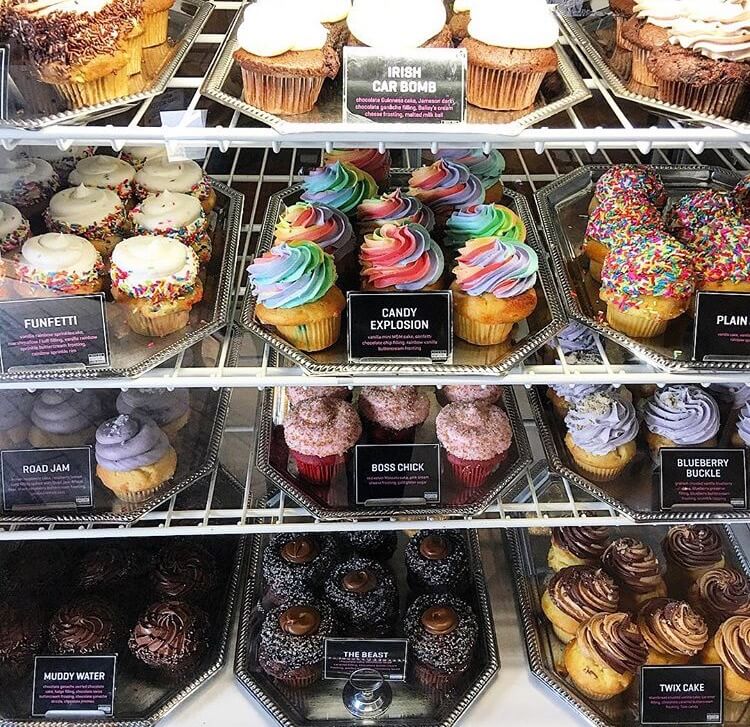 At the end of Main St., you'll find NoRa's Cupcakes right next to O'Rourkes. This one stop shop for any birthday or celebratory occasion works great for anyone in need of a serious sugar high. Their over the top cupcakes include fillings and mounds frosting, coming in flavors ranging from Fat Elvis to Dreamsicle to Chicken & Waffles. They also accommodate dietary needs with vegan and gluten free options. Your wallet and stomach will thank you later.
9. Forbidden City Bistro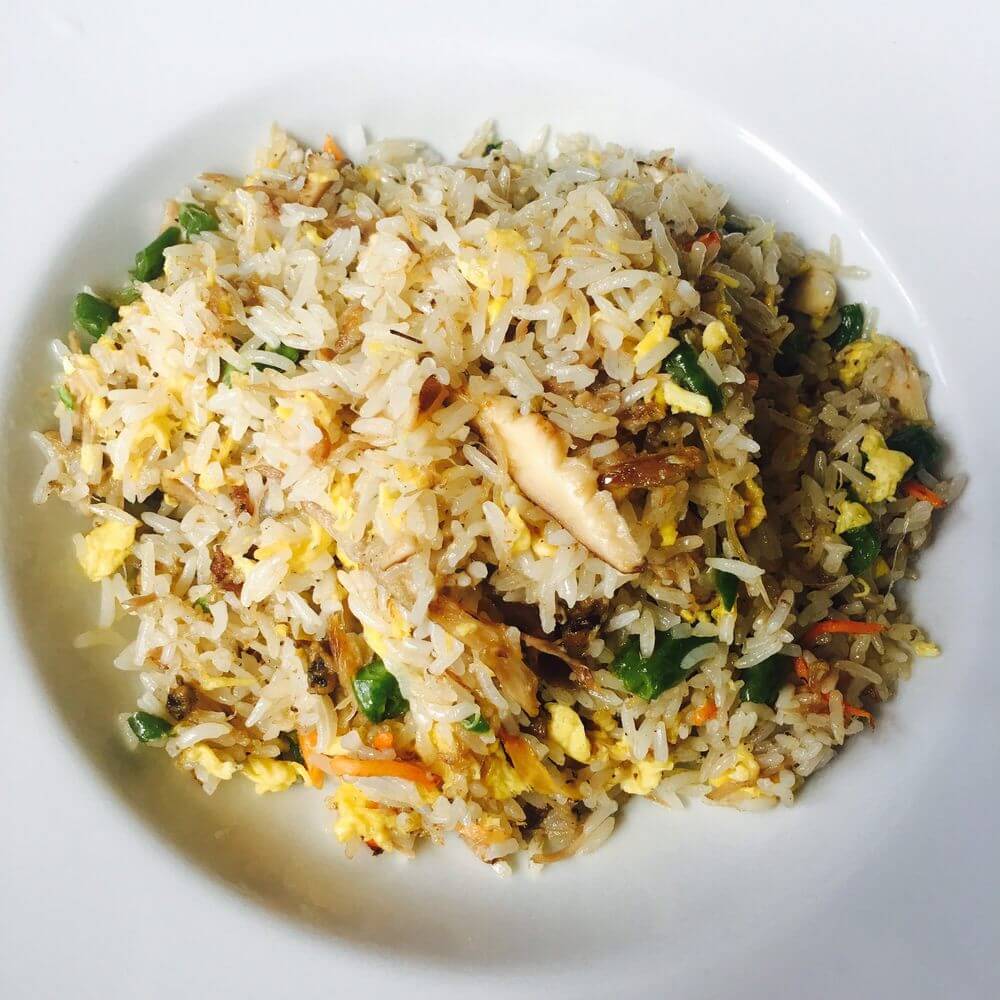 For a more upscale option look no further than Forbidden City Bistro. It  features a warm, dimly lit atmosphere and sophisticated menu with entrées like Peiking Duck Confit, an upscale take on a staple dish. Students love splurging for an extra-nice dinner with friends. Also, students head to this place when their parents come to town and they're looking for an excuse to eat super fancy without paying a dime. Either way, you'll feel fancy AF. What better way to fool people that you got your college life together?
10. Typhoon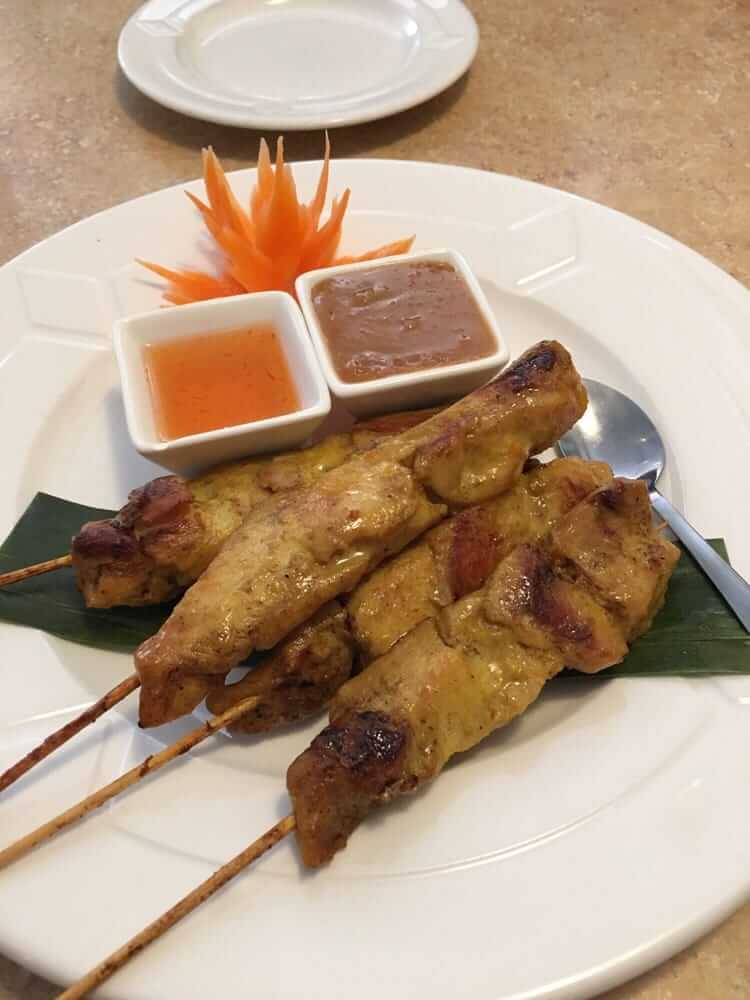 One of two specifically Thai restaurants on Main St., Typhoon mixes casual and formal vibes perfectly with paired down décor and comfortable seats. Customers can choose from a variety of options that include veggie spring rolls and noodle dishes like Pad Thai or Drunken Noodles. The food is hearty without being too heavy or greasy, leaving customers comfortably full without being overstuffed. Is your mouth watering yet?