The truth is, you most likely spent the money you were trying to save for your Mother's Day gift on Cinco de Mayo and since most of us college students aren't rolling in dough, resorting to handcrafted gifts for mom is your next best option. Lucky for you, you don't have to be the next Pinterest star to make your mom a memorable gift. To help you out we've compiled a list of great DIY gifts that she will love. These are easy to put together, with cost-minimal supplies and are fun to make. So put on some music, clear off the table and try out these arts and crafts to create the perfect Mother's Day gift this year.
1. Crepe Paper Bouquet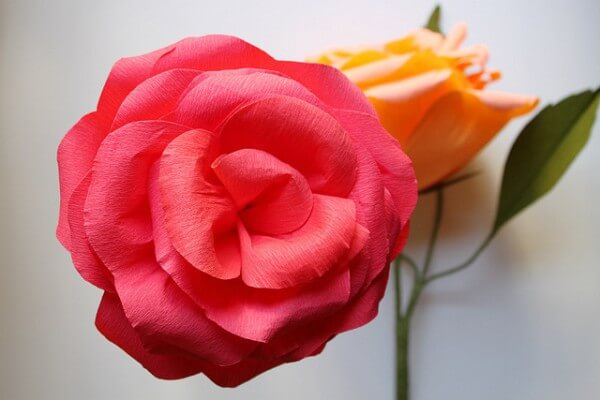 This is a very simple project and lasts a lot longer than a $20 bouquet of roses. All you need are some pipe cleaners, some colored tissue paper and scissors so make a vibrant collection of flowers that will brighten up your mother's day. Just layer the tissue paper up, cut the ends to resemble something petal-like, poke a hole through the middle with your pipe cleaner, then separate the layers a bit to give it shape, and voila! You've got yourself a paper bouquet to last a lifetime…unless it gets wet.
2. Picture Frame
Find your favorite picture of your mom, your family, or you and your siblings and then go out and get yourself a frame. You can paint designs or glue on beads or stones on it, whatever you want. Get creative and go with something that will show it's from you. Think back to those stories your mother loves to tell about you to her friends and try to come up with something that will remind her of those times.
3. Jewelry Box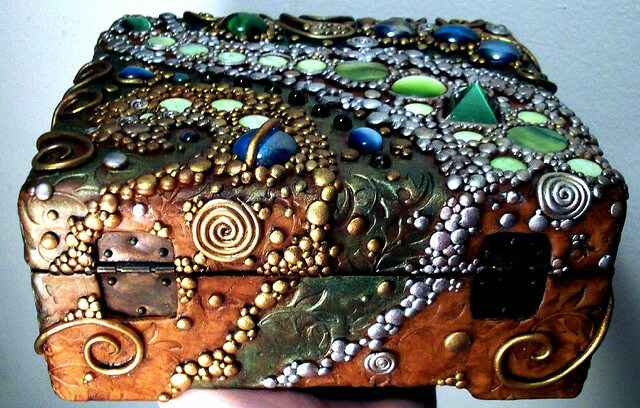 Similar to the picture frame, you are free to decorate it as you will. This could be useful for those whose moms end up collecting the boxes their jewelry comes in and suddenly you find them all over the house and she can never remember what's where. If that sounds familiar, this may be a great gift for your mom. Pick up a plain wooden box at some craft store, paint it a color you like, then adorn it with your incredible painting ability (just some flowers or squiggly lines with dots are more impressive to your mom than you think).
4. Painted Vase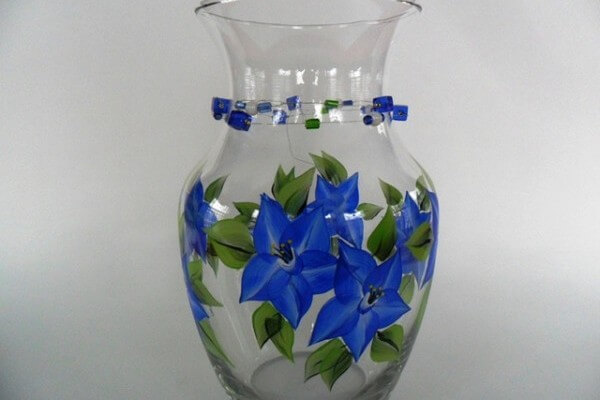 This would go nicely with the crepe paper flowers if you're feeling brave enough to make both. It doesn't have to be extravagant—so long as you have color coordinating down, you're good. And if you're having trouble coming up with inspiration, go ahead and look up designs online (we promise we won't tell).
5. Wind Chime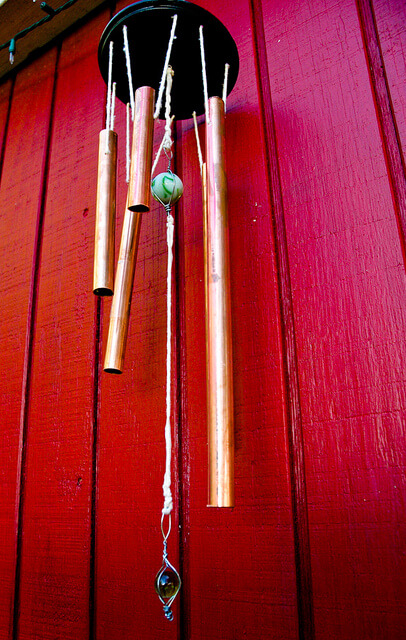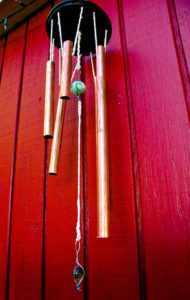 Start by obtaining a thin wooden block of some kind (preferably in some sort of hexagon or any other something-else-agon) and drill holes at each point – and ask Dad to show you how to use the drill first if you are concerned for the safety of your fingers. Then, gather varying lengths of string or twine, put your chimes on them, securing them in place with knots, and then tie them to your block of wood. Boom! Watch your mom open this gift with pride in your crafting ability. You know she'll think of you every time she's sitting out there in her wicker chairs, sipping lemonade and reading her favorite book while the wind plays songs on your wonderful Mother's Day gift.
6. Scrap Book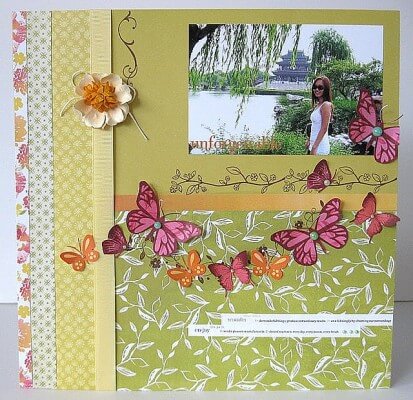 I'm not sure if this is a universal truth for mothers, but I know my mom will take forty thousand pictures of everything we do (I think the minimum is seven per shot to make sure she gets one in focus). If you're feeling ambitious, search through them all, pick out the favorites and put them all on a scrapbook for her. She will love it! Probably a picture or two per page (making a judgement call for the dimensions of the thing), and you can sort it by place, by year, by vacation, whatever you want. Grab some gel pens and write little blurbs about each one, find some stickers and place them however you so choose, write her cute messages in the margins and make doodles in the corners.
7. A Homemade Video
It may be long past the days that your mom watched you in your school play, but that doesn't mean she has to miss out on your Oscar-worthy acting. Make a video for her and you can be really creative with it. You and your siblings can take turns saying wonderful things about her and then you can go around getting friends to do the same. Or, if you want to go another route, you can write a short skit or pick out favorite movie scenes and reenact them for her. This will definitely go above and beyond in her eyes.
8. Bookmarks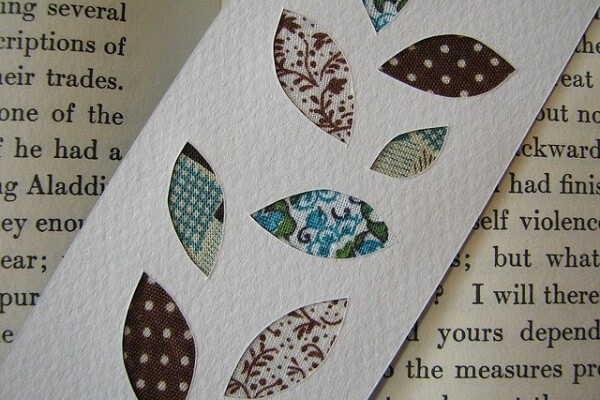 Go ahead and design your own bookmark for her. You can cut out pictures or write down her favorite quote in fancy script and she'll think of you every time she opens her book. For those of us with mothers who are rarely seen without a book in her hand (or at her side, or in her purse, or on her to-buy list), she'd definitely show off her gift to her book club friends.
9. Home Brunch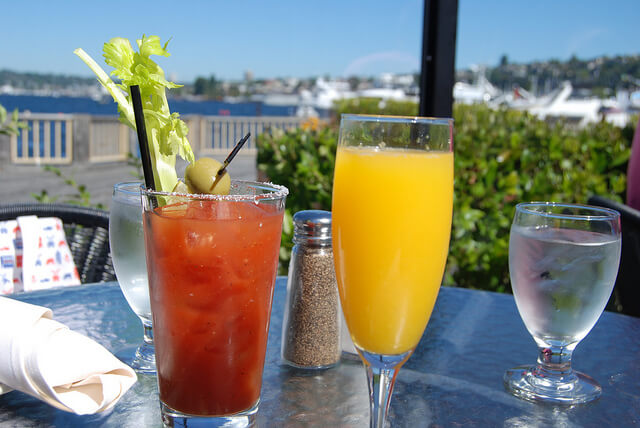 Clean up the porch—you know it needs it—and set up a brunch outdoors for her. Find one of the various cookbooks your mom keeps around and pick an appropriately brunchy meal (eggs benedict, her favorite omelet or a nice quiche would do well), and pull out the fancy plates to serve it on. Then show off your bartending skills to mix some mimosas, and you've got yourself a brunch, my friends. Better yet, once you're all finished clean up and—are you ready—actually do the dishes. Gasp!
10. Playlist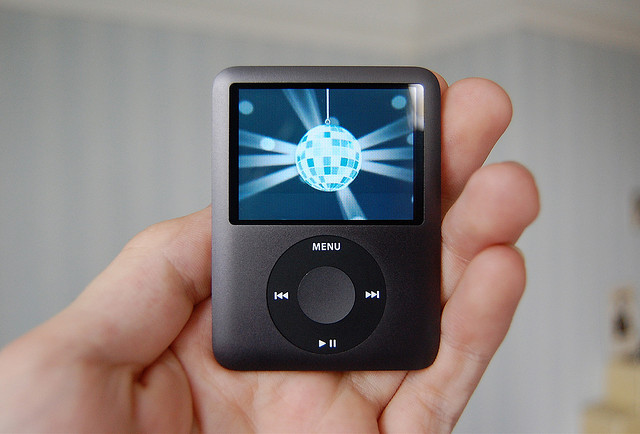 Create a compilation of all of your mother's favorite songs. If you don't know all of them, or you just want to find more, get your family or friends in on it. Oh so casually play various songs throughout the next few days and ask her how she likes them. Ask your dad if he knows of any she's mentioned before. Then decorate the living room with streamers and balloons, set out some delicious snacks, and then, when Dad gives the signal, play the songs for her as she walks in the room.