Mother's Day is too much pressure. Men complain that they can't read women's minds, but mom's minds? Whole new level of 911-help-me. This is a woman who cheered for your sorry ass at every mediocre soccer game and how do you repay her? You leave her alone with your dad to jet off to your dream school. How in the world do you express how much you love her in one day on a broke-AF college budget?
Cool moms everywhere have decreed that the best gifts require a greater sacrifice from their kids' time than their bank accounts.
1. Scrapbook it up!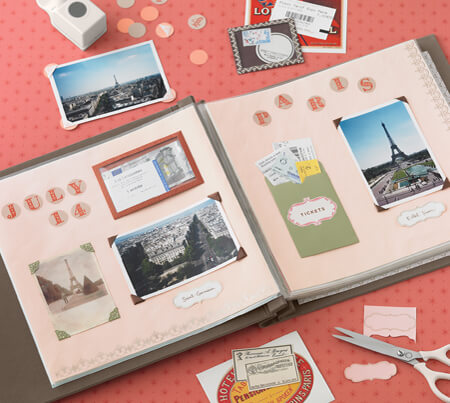 About four months into my sister's six-month co-op in Cape Town, my mom hopped on a plane to visit her and the safari. My sis, clever girl, returned home armed with photos. She immortalized their weeklong adventure in the form of a fabulous scrapbook. It is now, I swear, my mom's most treasured possession (a close second to her HBO subscription). This Mother's Day, memorialize one of your mother-child bonding trips on patterned page.
Cost estimate: $30
Time estimate: 3 hours
2. Capture a precious moment in frame.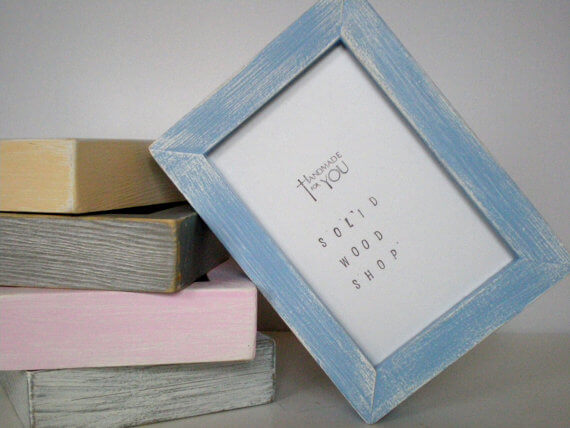 If you don't have the time, money or photographs for a whole scrapbook, then one photo will do. Alyssa Aguero, CM editor and self-proclaimed tear-jerking queen, swears by this. One year, she gifted a framed picture of her mom and dad from a Christmas extravaganza. "She cried. My sisters were jealous. I won daughter of the year," she said. For all those who aren't photogenic, apparently you don't even need to be in the picture to get waterworks.
Cost estimate: $14
Time estimate: 30 minutes
3. Pretend you're sending in a submission to Hallmark.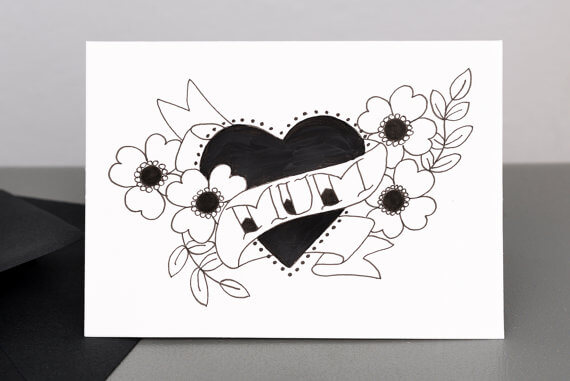 Last ditch effort for the really, really poor: a handmade card. But the amount of time and creativity expected? Through the roof. Kris Chapados, mom of two dangerously beautiful girls, warned, "The key word is 'heartfelt.' A half-assed homemade card made the morning of Mother's Day does not resonate thoughtful or heartfelt." Oh, God. Get out the glitter glue and witty anecdotes now!
Cost estimate: $5
Time estimate: A gambler's risk
4. Make room for dinner.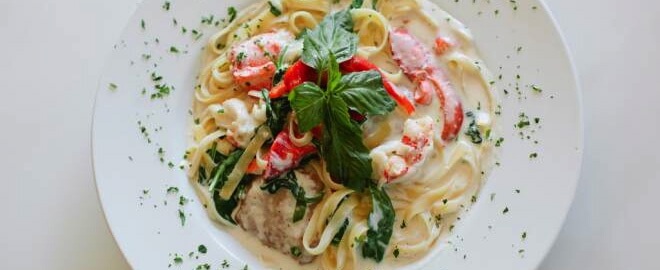 Ditch breakfast-in-bed in favor for dinner reservations. Jenny Mancini, who once told her daughter, "Have fun. Be safe. Be yourself," (advice that has become our quad's mantra) swears by some good ole' fashioned family time and appreciation. "Oh, and reservations that I don't have to make myself would be nice, too!" she said. This year, pick up the phone—and bill!
Cost estimate: $25
Time estimate: 2½ hours
5. Don't forget the phrase is "dinner and a movie."

My family is big on movies. Like in the top ten dream vacation spots, you'd probably find Chunky's, a theater nearby that serves alcohol and food during the movie. But even if your family isn't a rat pack of drunk film buffs, a movie date is prime quality time with your mom. Pre-order a gift pack that includes a gift card, prepaid admission tickets and popcorn coupons for a GNO (great night out).
Cost estimate: $40
Time estimate: 2 hours
6. Step up your tag game.
Just like with your significant other, sometimes you have to shake up the usual dinner-and-a-movie night. What sounds better than fun, exercise and competition rolled into one activity? Other than drinking—laser tag! Tickets are surprisingly cheap and some places, like Laser Quest, let moms play for free on Mother's Day. Bless you, Laser Quest. We will gladly fork over $10 for our mom's love.
Cost estimate: $10 (for your ticket)
Time estimate: 30 minutes
7. Help her tear up that bucket list.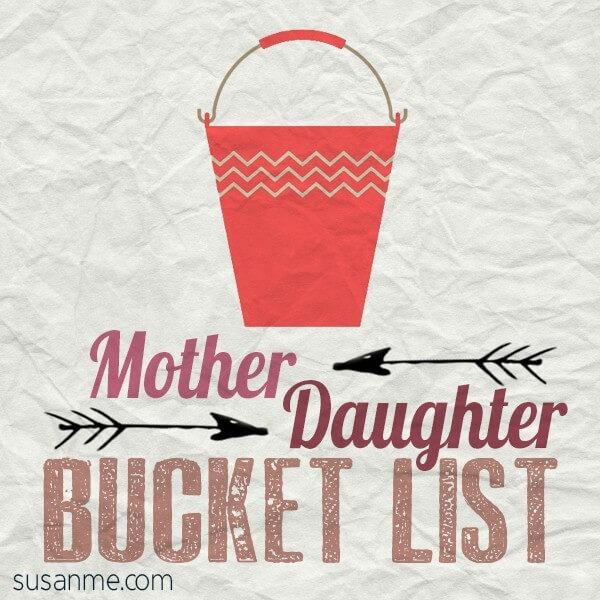 Secret: you don't trade in a bucket list for a college diploma. I bet even your mom has a list of things she's always wanted to do. Try to think back to a time when she said, "Uh, I've always wanted to do _________." Now, make that happen for her. If she's always wanted to visit the terribly cliché but nevertheless dreamy NYC, then buy two bus tickets—one for her and one for you.
Cost estimate: TBD
Time estimate: Not sure. How long does it take to make dreams come true?
8. Offer up your ears.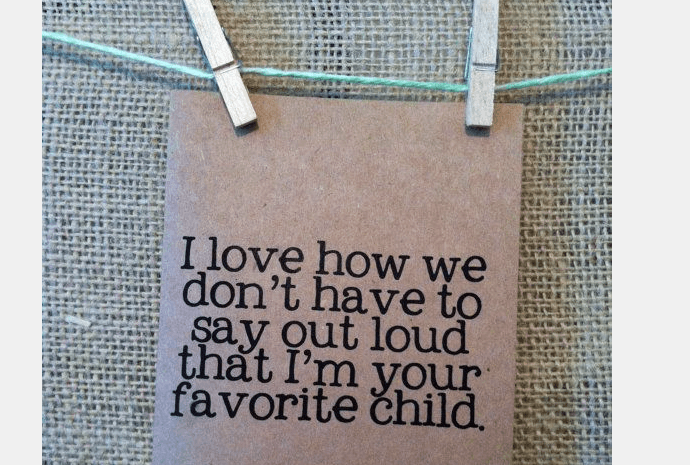 Don't go all Van Gogh on us quite yet. Offer up your undivided attention and just let your mom go off on a rant about her stupid freakin' boss or a trip down Nostalgia Lane. Cindy Xu, so-thoughtful-she's-making-the-rest-of-us-look-terrible daughter of Echo Shi, said, "You know how your mom always asks, 'How are you? How was school?' and you just go on and on. How many of us actually ask them about their day?" Bonus: you can get some killer blackmail on your mom. That's the spirit on Mother's Day, right?
Cost estimate: Free
Time estimate: 1 hour-1 year
9. Laugh in her face.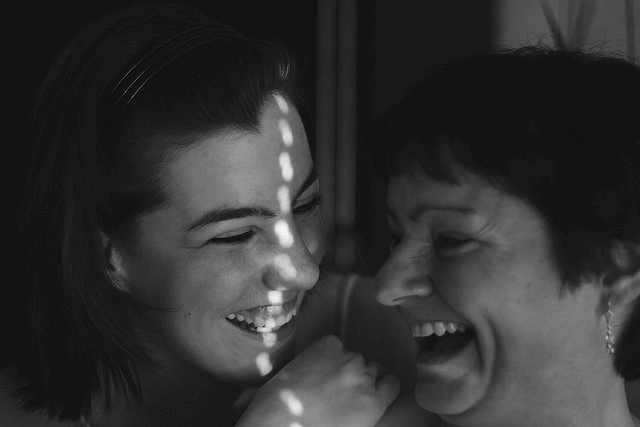 Auditory proof that their children are happy? That's the dream. Lea Tremblay, mom of three teenage boys who she would, if she could, talk about non-stop for three years straight, said, "This year, I want them to just be with me, watching them laugh in a natural state. No stress. No reasons to be on edge." Gift giving just became as easy as one, two, laugh. Too cheesy?
Cost estimate: Nada
Time estimate: Lung capacity?
10. Pull a disappearing act (for just one act).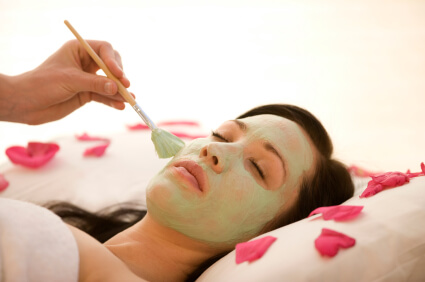 After a fabulous day well-spent together, give her some quality me, myself and I time. Kristin Gauthier, mom of the next Gerber baby, immediately replied, "Peace and quiet." While a lil' baby is, hopefully, a bigger handful than your twenty-year-old self, there's still value in offering your mom some solitude. Let her rest while you make dinner or clean the house. She just may create a "Best Kid Ever" Day for your fly self.
Cost estimate: Priceless (you're welcome)
Time estimate: 1-3 hours