Remember when everyone switched to use paper straws so that we could #savetheturtles? Let's bring that same energy to our college experience. That doesn't mean that you need to go out and buy everything available on the sustainability market, but taking little steps helps the planet in more ways than one. Afterall, that single-use plastic bag that you tossed out after you brought home your take-out could end up in the belly of a whale or stuck to a turtle—and no one wants that.
Check out these 10 items to make college life eco-friendly!
1. A Hydro Flask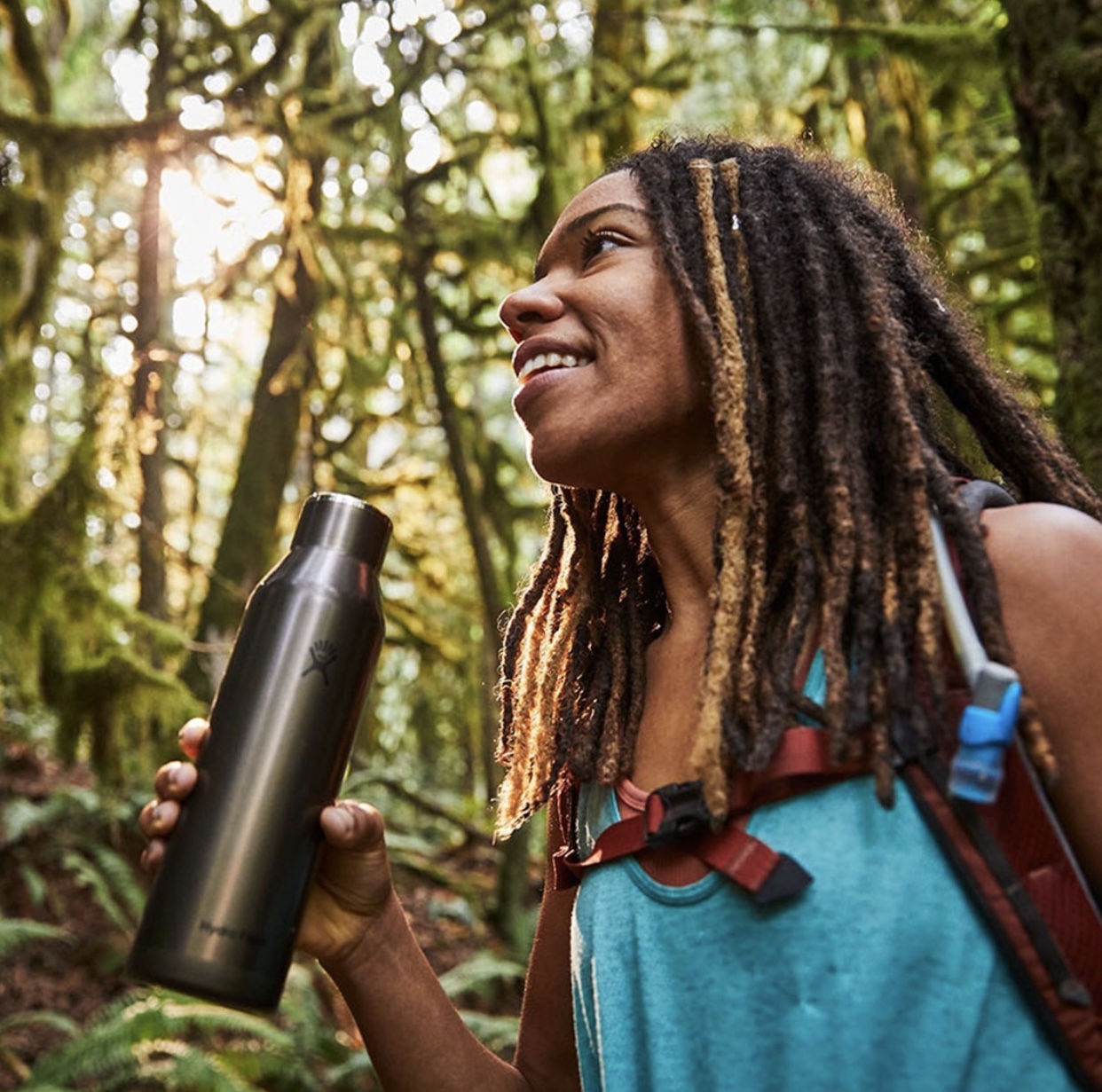 Basic, I know. But these flasks come in all kinds of colors and sizes to suit your lifestyle. Coffee addict? Skip that daily plastic Starbucks cup and use that specialized Hydro Flask to keep that delicious, iced coffee cold for 24 hours—honestly, as much as we all like Starbies, their cups just can't compete with that. Hot coffee stays steamy for about 12 hours with these cups, too. Hydro Flask even makes sustainable bottles for spirit drinkers over 21.
"I think the Hydro Flask is great for college students. Tt can hold essentially any drink whether it's cold or hot and can carry a large amount, so it's great to use for those long night classes with no break!" St. John's University senior Mathew Jelicks said. "I personally don't [use stickers] but it's fun to see all of the different stickers and the other decorations that my friends put on theirs. Each Hydro Flask can also have a theme to it based on the color you pick, so it's very aesthetically pleasing to see the different themes people take with them!"
Then, of course, you can get the classic Hydro Flask that comes in a ton of cute colors. The best part? Your plastic water bottle consumption shoots down with one of these bad boys. Most campuses provide water bottle fillers around campus so you can keep your trusty flask full all the time.
2. Australia Zoo's Eco Bags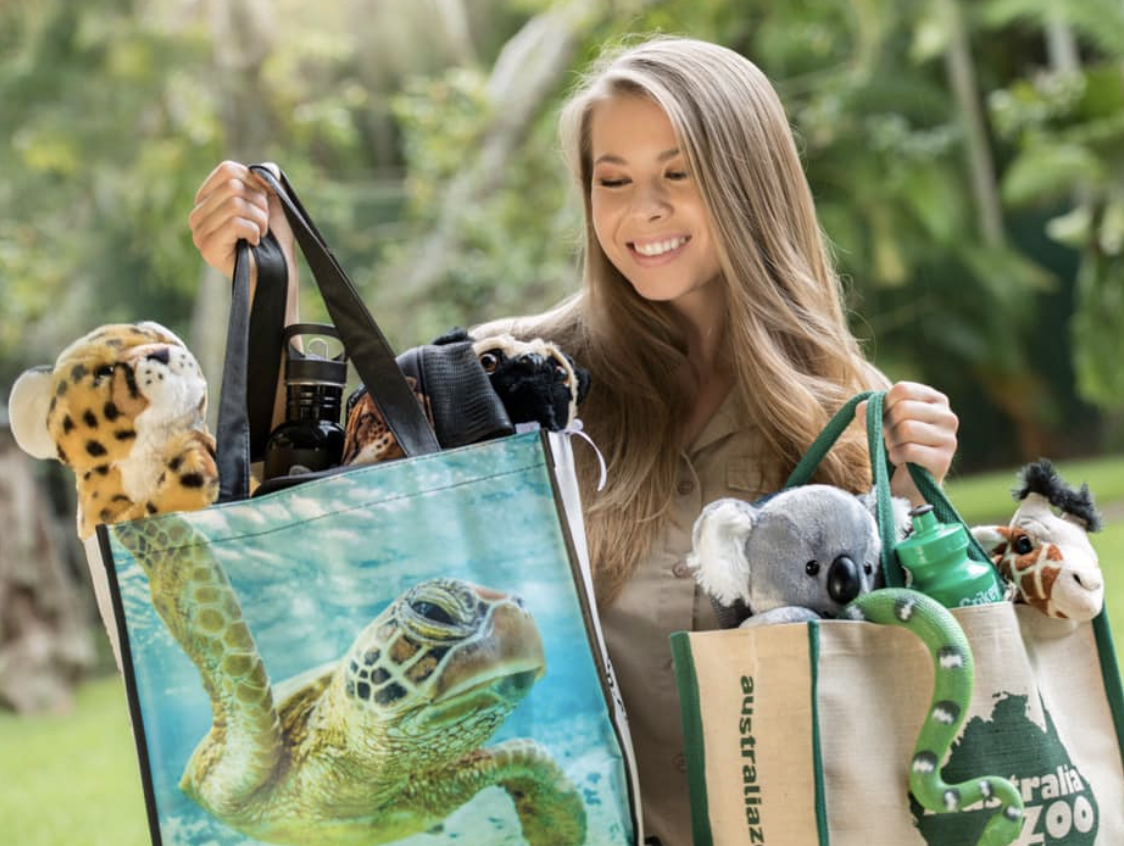 Australia Zoo…Sounds familiar, right? If you grew up watching Steve Irwin wrangle crocodiles and snakes on The Crocodile Hunter, this bag will bring back childhood memories. Not only will you help the zoo's conservation effort, but you'll also keep those pesky plastic bags out of our oceans and landfills. Perfect for trips to the grocery store near your dorm or to carry textbooks to and from class.
"Reusable bags are not only really inexpensive and easy to obtain, but they also keep me more organized," Kutztown University freshman Zoe Papaemanuel said. "Without the waste of plastic bags that seems to be so popular, we are helping getting rid of the waste problem [with reusable bags]."
Need a little buddy to keep you calm during midterms? Check out their adorable Eco Range of stuffed animals—each one takes seven water bottles to make, but they remain perfect to cuddle.
3. Bee's Wrap Food Wraps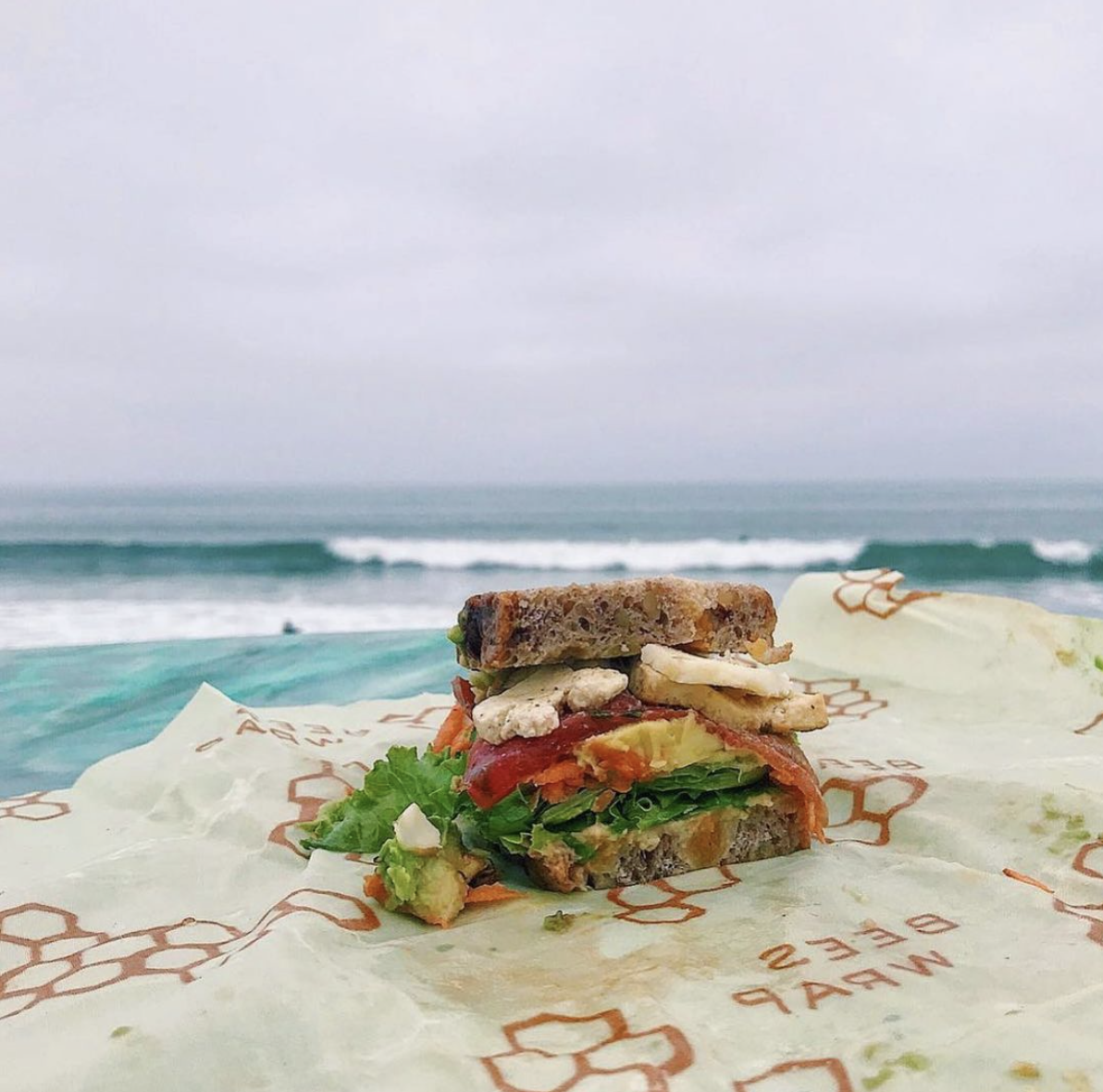 Instead of buying a few boxes of plastic wrap a year to keep yummy foods fresh, try these environmental-friendly wraps instead. Bee's Wrap makes their wraps of organic cotton, beeswax, jojoba oil and tree resin—all sustainably sourced! Their wraps come as a perfect alternative to covering up glass dishes filled with your incredible pasta dishes or for keeping your baked goods and sandwiches fresh.
Bee's Wrap lasts about a year; after that, donate it to a campus composting site. Washable and malleable with the heat of your hands, this product will make keeping your food in your dorm a dream.
4. Bite Toothpaste Bits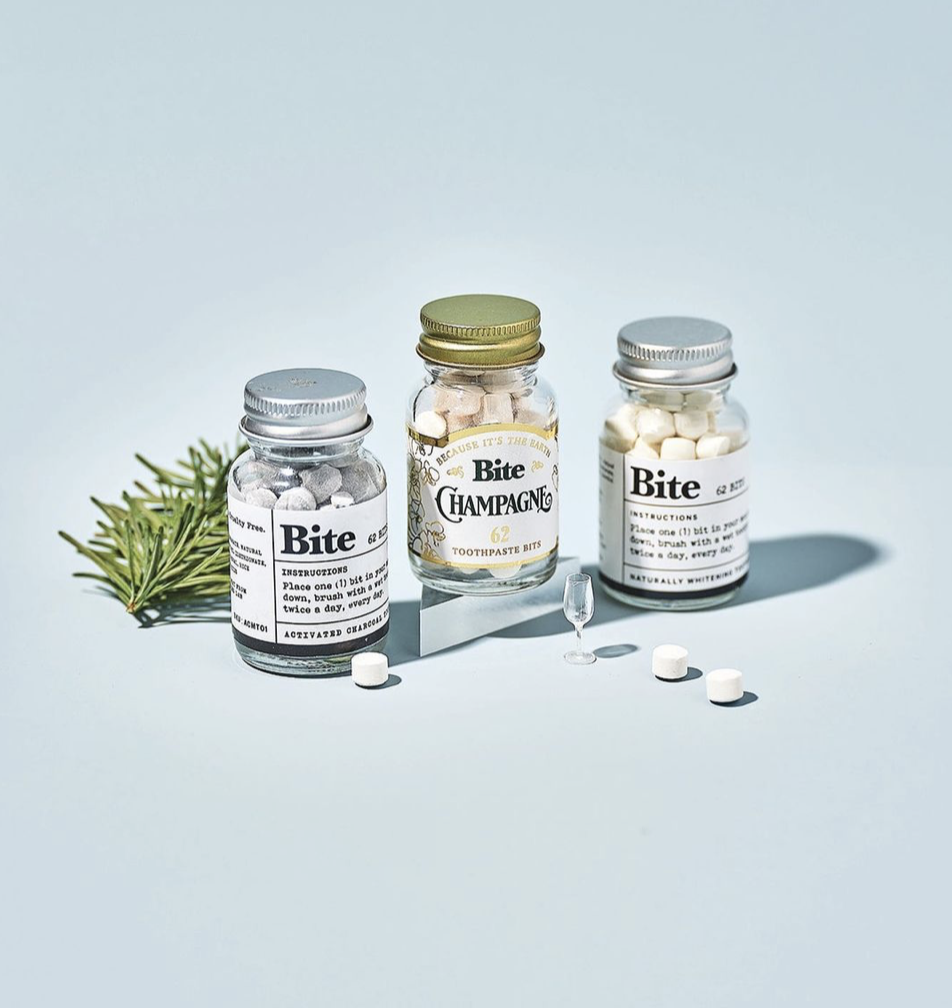 Everyone goes through a tube of toothpaste every couple of months. Now imagine all of the toothpaste tubes you used over the course of your lifetime, haunting a landfill near you—unable to decompose. Not so minty fresh anymore, huh? That's why Bite came up with these awesome toothpaste bits! The tiny bits look like mints, but just one contains enough toothpaste to brush your teeth—not to mention their formula is vegan friendly. No waste, no animal testing, no artificial flavors. How could you go wrong?
5. Paula's Choice Reusable Cotton Rounds
If you go through makeup wipes or disposable cotton pads like nobody's business, try these handy cotton rounds. A dream come true for your inner beauty guru, these reusable cotton rounds will remove your makeup in a flash. These rounds serve as the perfect alternative to regular cotton pads, where they don't break down due to the process used to make them (including bleach—yikes!). Paula's cotton rounds can be tossed into the washing machine the next time you do laundry.
Plus, when the time comes, you can even compost them. Another great reason to choose Paula's Choice? They partnered up with Terracycle to recycle all of their empty tubes and containers so that none of their non-compostable packaging ends up in a landfill.
6. 4ocean x To-Go Ware Bamboo Utensil Set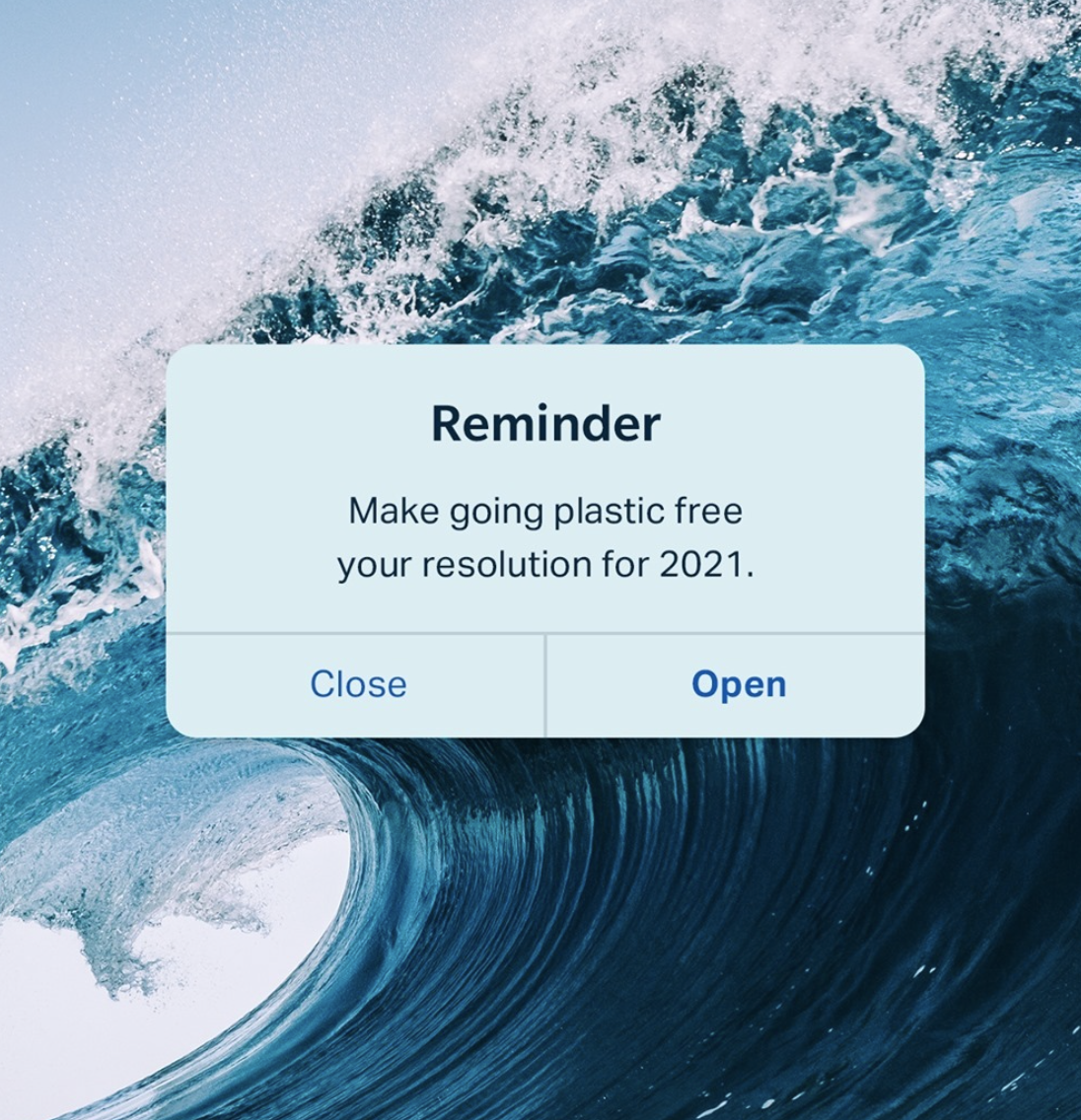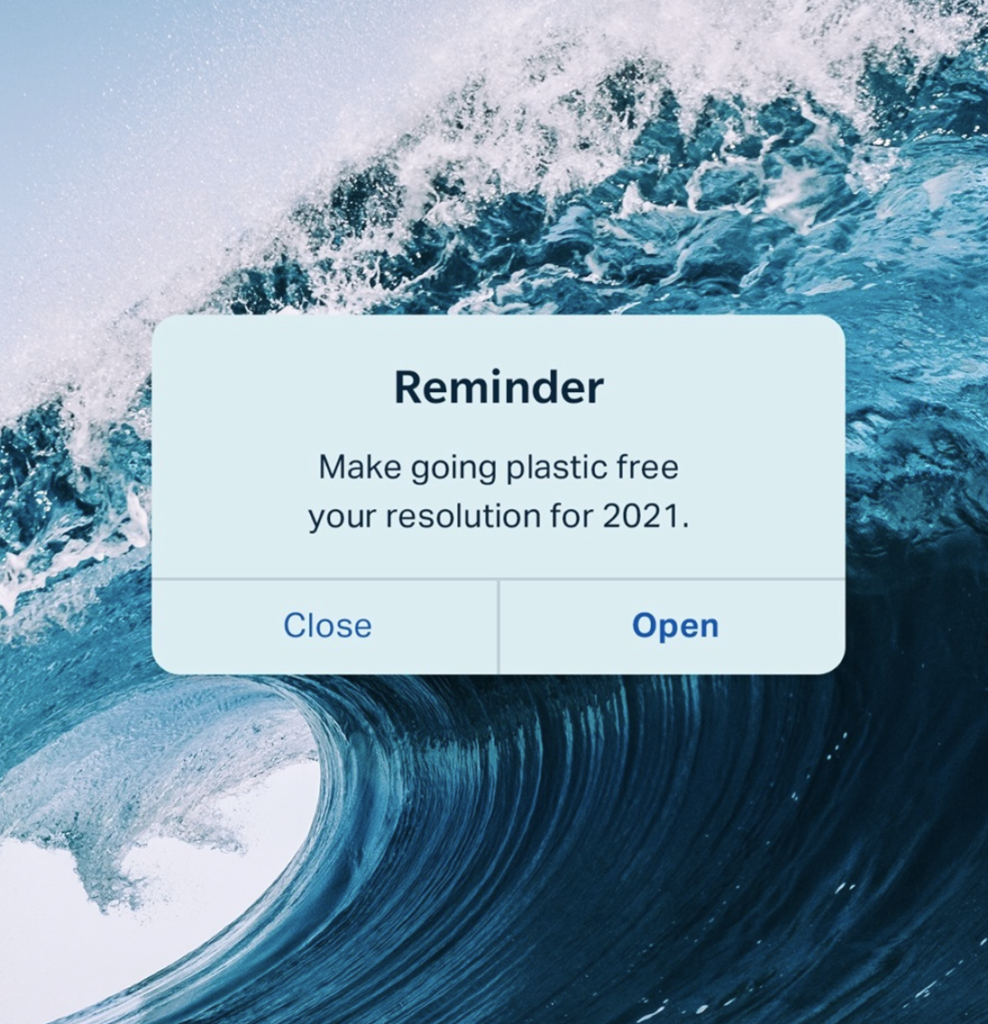 Plastic utensils at their best feel flimsy and snap under the pressure of a good bite of pasta. At their worst, they lurk in the ocean and landfills, undecomposable. The next time you head on out to your university's cafeteria, take 4ocean's travel utensil set! The cute blue pouch can clip onto your bag and it comes with a fork, spoon, knife and a pair of chop sticks. Even the pouch is made entirely out of post-consumer plastic bottles, so you never need to feel guilty about this product.
"I think they [plastic utensils] are a big part of pollution, and there is an easy fix for that so they should be banned. They are banned in Europe and the producers quickly managed to transfer into biodegradable materials so changing plastic for other materials is easier than it seems," St. John's University junior Daria Wilk said. "It's important because those small actions throughout months and years add up to real impact."
Additionally, when you purchase this set from their website, they will also keep their One Pound Promise. What's that you might ask? Well, thanks to your purchase, 4ocean will pull a pound of trash out of the world's waterways. Totally feel-good all the way around.
7. Aardvark Straws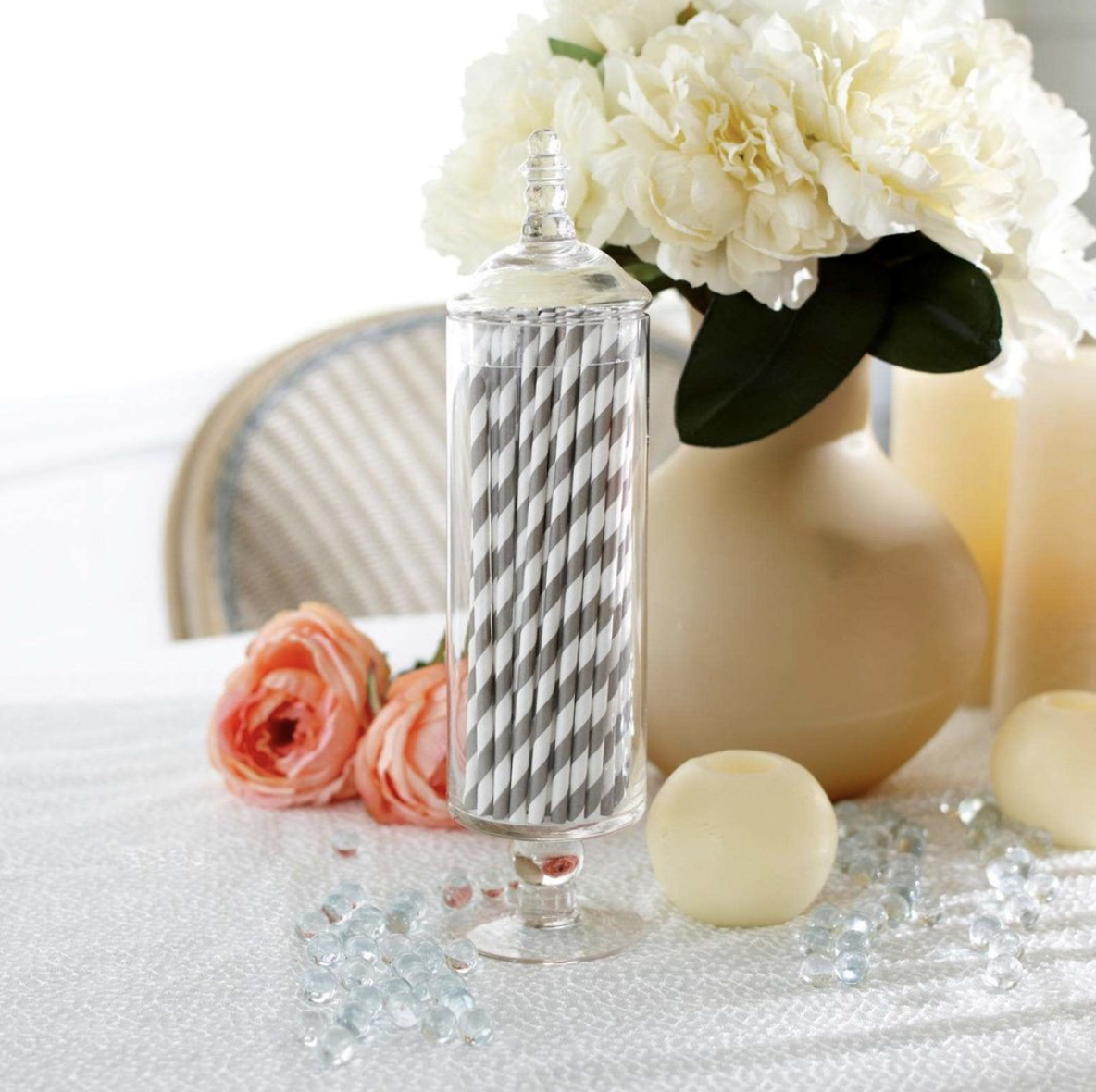 Almost everyone saw the video of that poor turtle with the plastic straw being yanked from its nose. You can't help but feel guilty about using a plastic straw after that. So, try an eco-friendly alternative: paper straws.
"I usually use them [paper straws] at places who have switched from plastic to paper. I do feel like the change has been beneficial and it's making a difference," College of Staten Island graduate student Michael Cannizzaro said. "Switching away from plastic is a huge step to help our environment, especially when people are educated where most of our plastic ends up and realize it is extremely harmful."
Aardvark boasts an impressive line of colorful straws in a slew of sizes, perfect for any drink you can think of. Want a biodegradable straw for your bubble tea? Aardvark keeps a line of boba-sized straws just for that. Like a Saturday night drink with your roommates? Try a paper cocktail straw! They even carry special bendy straws. Now that's serious business.
8. The Earthling Co. Organic Cotton Mesh Produce Bags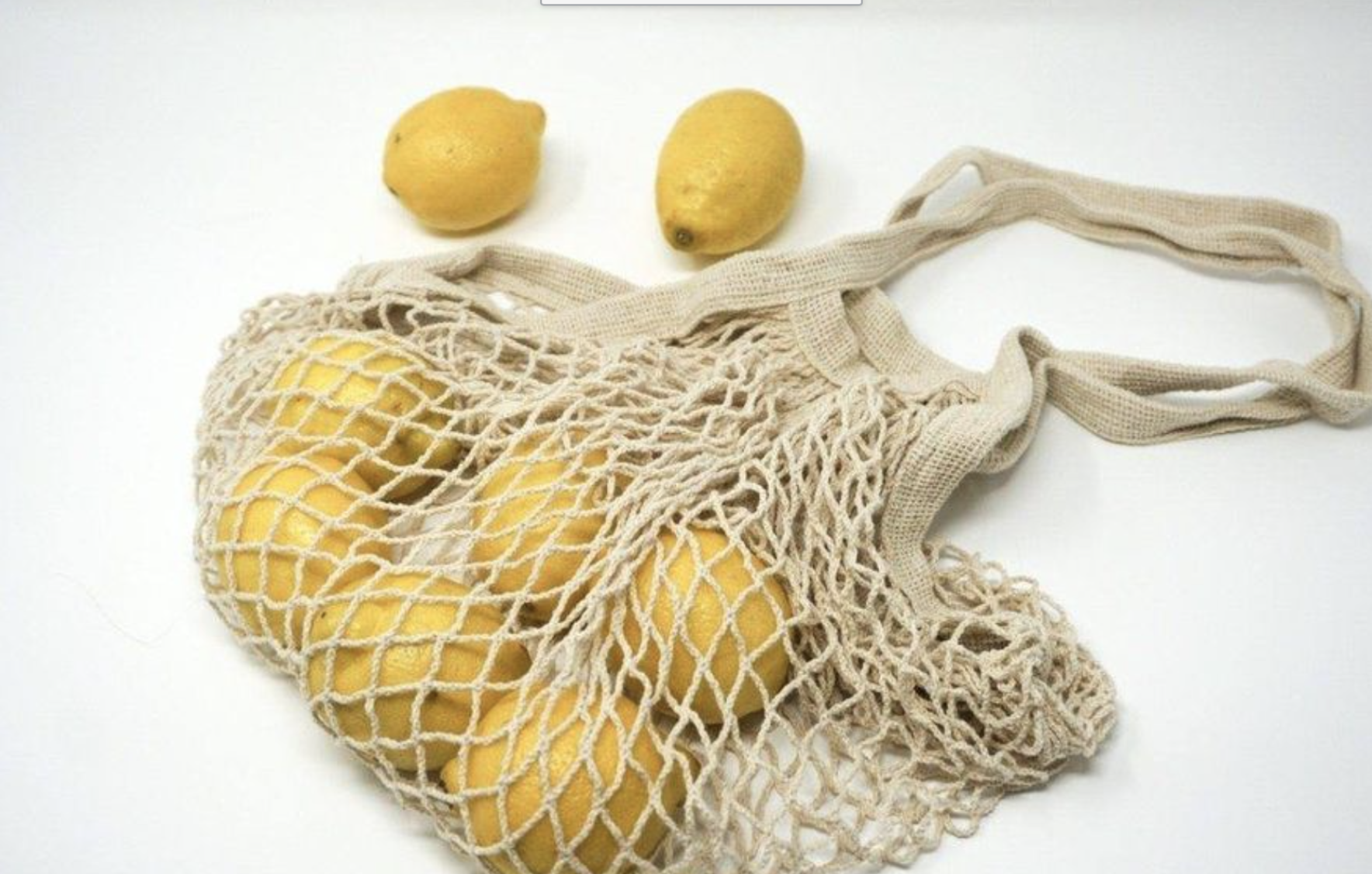 Does anyone else struggle with how to open a plastic grocery bag from one of their dispensers? Well, you can skip the hassle with these mesh produce bags. We all want our fruit and veggies safe in the trip from the grocery store to our dorm fridges, but those icky plastic bags need to go. Instead, try a mesh bag! The Earthling Co. offers a ton of sizes for your produce too. From the smallest blueberry to the biggest cantaloupe, this company will keep you covered. Sustainable, washable, biodegradable: all words we love to hear.
9. by Humankind's Shower Routine Set
Another huge way to cut down on your plastic usage? Skip the plastic shampoo, conditioner and body wash bottles. Instead, try shower bars. You definitely won't miss all of the icky mold that grows near the plastic bottles in the shower with these shower bars. Created with all-natural ingredients, by Humankind's set comes with a shampoo bar, conditioner bar and body wash bar. Not sold yet? They come with their own respective dishes!
The company even balances their carbon footprint by investing in different forest preservation programs—which, by the way, includes your order. With scents like citrus-lavender and blood orange and bergamot, you'll smell like a beautifully sustainable college student.
10. Rocketbook Core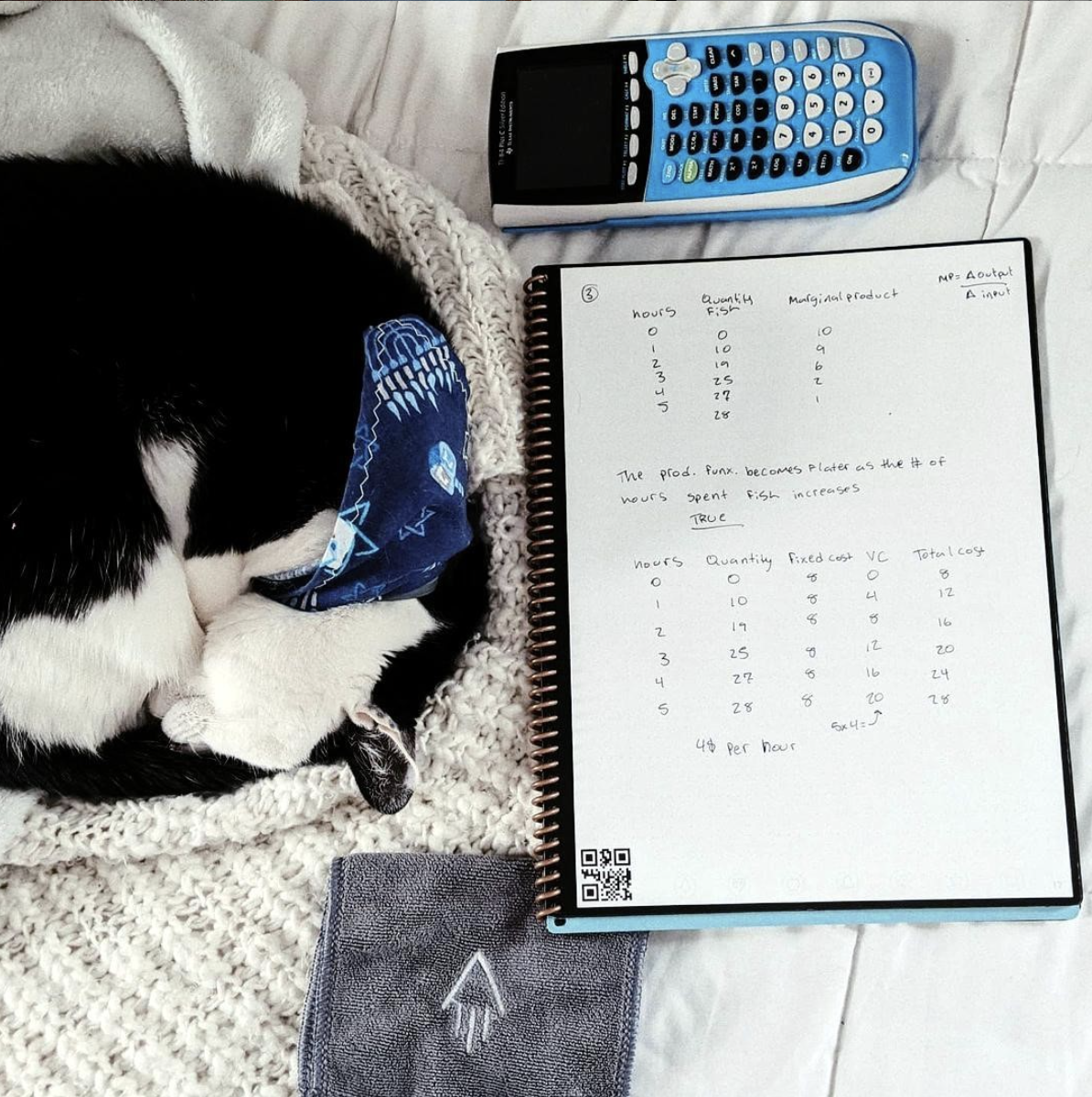 In college, students go through notebooks and sticky notes like candy. Afterall, we can't use our laptops for everything. Rather than using packs of loose leaf and non-reusable plastic pens, try Rocketbook! A popular item on TikTok, this notebook can save you tons on stationary. With their special paper and pen, you can write all of your notes in the notebook and then scan the QR code hanging out on the corner of each page. That code will then transfer all of your notes to a cloud service that you can access on your laptop or phone with their app.
After you finish with your note-taking, use a bit of water and wipe the slate clean with their microfiber towel. I mean, they even came up with Snapcast where you can share what you wrote in your notebook on a Zoom or WebEx meeting in a flash! Say goodbye to prowling through the stationary isle and hello to Rocketbook Core.