I wanted to create a successful college experience for myself. I just didn't know how.
When I asked my older friends for college advice, many people gave me the same words of guidance: Get involved in college. Join clubs that interest you because you'll meet people with similar interests, and you'll be a part of an organization that you enjoy.
I grew a little sick of hearing "get involved" after hearing that advice over and over.
As my freshman move-in date came closer, I felt less motivated to get involved. I didn't know what I wanted to do at college, but I didn't want to join a bunch of clubs like everyone told me to do.
Temple University hosted "Temple Fest" a couple days after I moved into my dorm. This event brought together all the student organizations lined up at tables in the middle of campus with email sign-up sheets for new students. I decided to go for fun.
I gave my email to probably over 20 different student organizations while at Temple Fest. Between dance, theater and communication clubs, I signed up for anything and everything that sounded interesting. Something changed my attitude as I walked around those tables and talked with students in the organizations. They made me feel excited to get involved in the Temple community.
In the first couple weeks of my freshman year, I went to a bunch of general body meetings for the organizations that interested me. I knocked some out right after the first meeting, but I stuck with others.
Insomnia Theater really sparked my interest. This theater organization puts together a series of short plays in 24 hours twice a semester. Auditions happen on a Friday night at 7 p.m. Once the actors leave, the directors and writers cast their shows. After the shows get casted, the writers stay up all night to write their shows. An overarching theme carries each show and typically features six or seven short plays. Some examples of past themes include conspiracy theories, seven deadly sins, video games and Cards Against Humanity. At 8 a.m. on Saturday morning, the directors and actors meet to rehearse their shows. The rehearsal process happens for the entire day on Saturday, and then the show goes up at 7 p.m. on Saturday night. It's a whirlwind experience.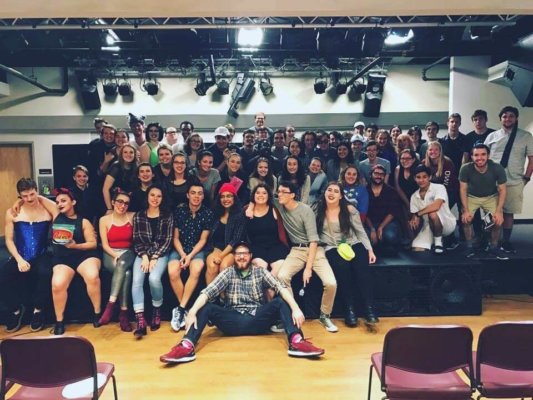 I was involved with theater all throughout my time in high school, but Insomnia Theater gives me an extremely unique theater experience. They create a fun, supportive theater community that requires very little time commitment. I got the opportunity to act, write and direct for them during my freshman year, and I continue to stay involved. The group consists mainly of people like myself who love theater but chose to pursue a different major.
Last year, I wrote a short play for Insomnia Theater for the young adult novels show called "The Perks of Being Drake Bell's Lover." In the play, the Perks of Being a Wallflower characters fell in love with Drake Bell. Insomnia Theater helps me to stretch my creativity and write entire short plays in less than eight hours. I'm looking forward to staying involved with such a fun organization during my last year of college.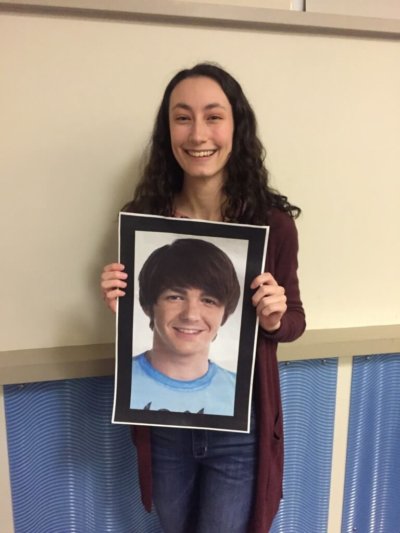 The other organization that stuck with me is the Temple Tappers. I've been a dancer my whole life. Tap dance has always been my favorite style. It made me super happy that Temple offered a club specifically for people who love to tap dance. I auditioned for the group my first semester of freshman year and I made the team.
Dance was always a competitive experience for me, so joining the Temple Tappers was a refreshing change of pace. While I sometimes miss dancing over eight hours a week, I'm happy to now only focus on tap. The Temple Tappers do a lot of performances around Temple's campus. Besides our annual recital in the spring, we've also danced at Temple's weekly Night Owl Events on Friday nights, Relay for Life, Hootathon and accepted students' day for prospective students.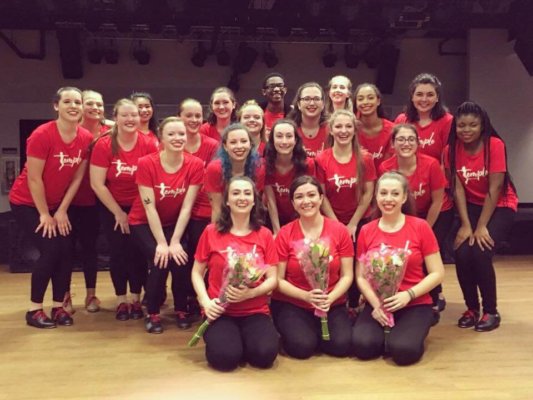 Besides continuing my love for tap dancing, being a part of the Temple Tappers also showed me how much Temple has to offer. I love dancing at events around campus because I feel like it makes me feel closer to the Temple community as a whole.
I'm really passionate about the Temple Tappers and helping the group to succeed and be the best it can be. Starting my sophomore year, I held a spot on the executive board as one of the two dance captains. I held this same position in my junior year. This upcoming year, I'll serve as the team's president. Continuing my passion for tap dancing has definitely been one of the highlights of my college experience.
https://www.instagram.com/p/Bh_yTj2Ftj5/?taken-by=temple_tappers
Every college student defines success differently. I define it as creating a well-rounded experience for myself by putting myself out there, making friends and learning new things. I feel like I've achieved a well-rounded college experience for myself.
I work hard in my classes, which is obviously important, but I also take part in student organizations that I love. I've met a lot of really awesome people because of that. Although I quickly got sick of everyone telling me to get involved in college, I'm glad I eventually followed their advice. I feel like I've created a great college experience that I will look back on in the future with a smile on my face.