A couple months back, the world's most narcissistic couple took a break from staring at themselves in their side-by-side vanities and copulated sans condom to produce what will effectively function as a publicity stunt lasting 18 years and 9 months. Yeah, we're talking about the Kimye baby. Aside from the fact that it means there will be another Kardashian in the world, here are 5 reasons why we're worried about this kid.
1. It means Kim has to wear maternity clothes but refuses to do so
And not just any clothes but the ugliest, nastiest, bizarrely skankiest ones she can find that will fit her currently Orca whale sized body. Mesh and pregnancy are not cool. Ditto Instagrams of your fat, swollen feet. I never expected much in the way of class from a Kardashian, but her fashion choices have been above and beyond the qualification of trashy.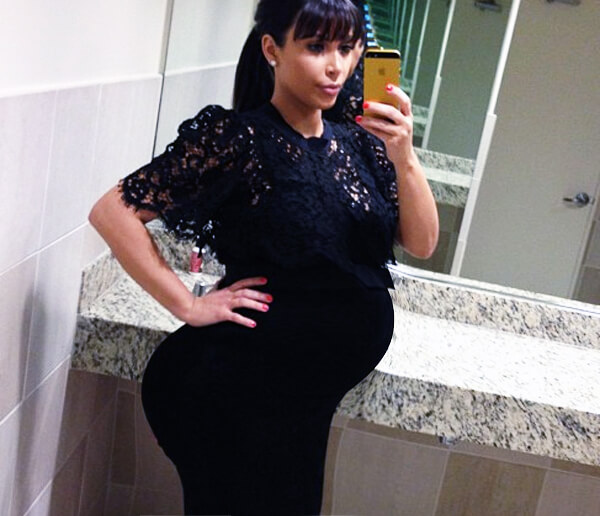 2. It's going to be the hairiest kid ever
Seriously. You've seen the nasty scruff that Kanye gets on his face when he's too busy rapping to have his servant straight razor his face. And you KNOW that the Kardashian family has stock in the laser-hair removal industry. I'm not going to make any broad generalizations about people from the Middle East and the Mediterranean having more body hair, but if you've been to a beach in Europe or thereabouts, you know what I'm talking about.
3. The kid will be diagnosed with narcissistic personality disorder the second the umbilical cord gets cut
Do you know two more self-absorbed celebs than Kanye and Kim? No. This poor child will be interrupting people to give its own—likely ludicrous—opinion before it even hits grade school. Baby's first birthday will be a black tie affair in the Versailles Hall of Mirrors.
4. It will be world's ugliest crier
And since babies spend a majority of the first 5 years of their lives doing just this, the paparazzi are in for some fugly photo shoots and everyone will blame Kim for obvious reasons.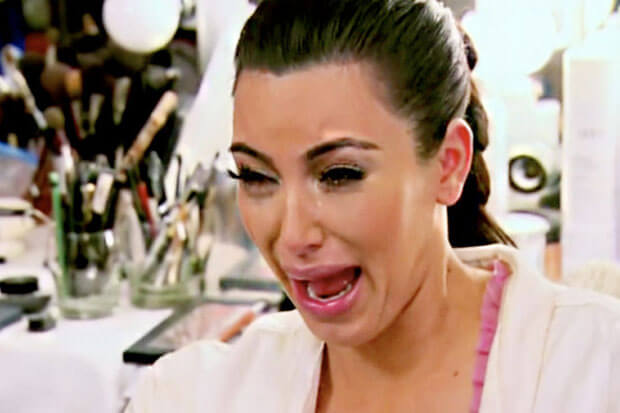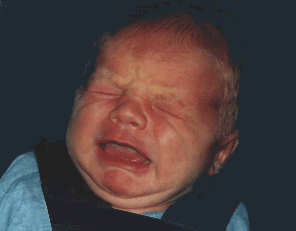 5. It might not inherit any of the talent Kanye brings to the table
Mr. West may be a moronic narcissist but he did love his mama and (aside from 808s & Hearbreak, which should be banned from everywhere forever) the man can rap a solid album. Kanye proved to the music world that you don't have to be a lifelong student of the School of Hard Knocks to be a talented rapper. But Kim…she has absolutely zero discernible talent and brings nothing but a great plastic surgeon to the table. If the baby gets her genes, it's royally f*cked.