Ever wondered why Swampy Memes was started? Or who takes all the ridiculously aesthetically pleasing photos for ROCKET magazine? Or what the Queens's Guard believes in? If you go to William & Mary, you've heard the term BNOC (pronounced bee-noch). If you don't go here, BNOC stands for Big Name on Campus and in turn, can qualify as the most influential students on school grounds. While it's up to you whether every member of this list deserves that BNOC title, all the names should ring a bell.
Read on to learn about W&M's 8 Most Influential Students.
1. Isabelle King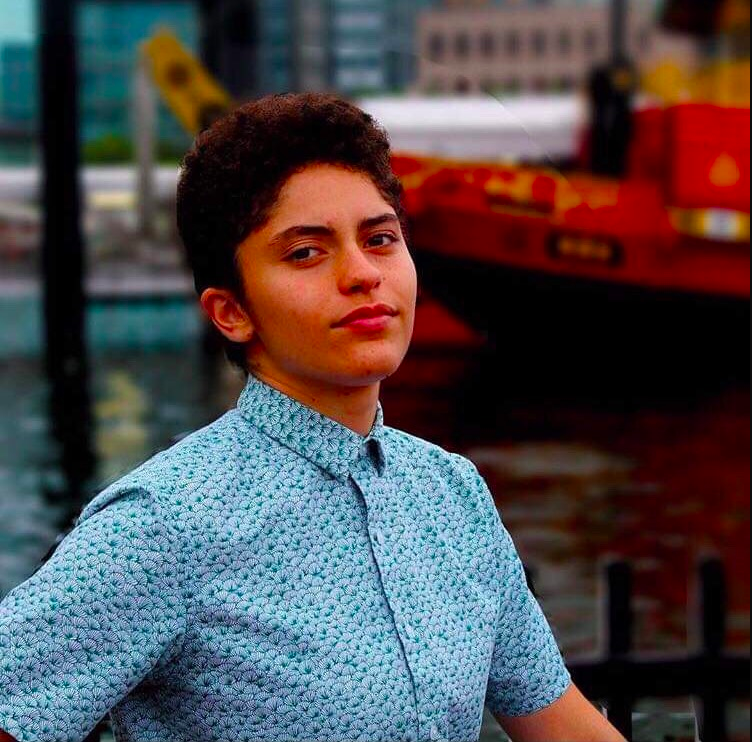 Isabelle is a member of the Haven Advisory board and an active member of the Queens's Guard, the military fraternity on campus. Isabelle is also a member of Vox, and last year they were the treasurer.
College Magazine: What legacy do you hope to leave behind at W&M?
Isabelle King: I recently had a kid come up to me while we were out and he mentioned that we had had a class together and I was the reason that he had enough courage to come out and be who he wanted to be. So I guess if I can help other people be themselves by being myself, then that's pretty awesome and something I hadn't really considered until then. I'm also very aware that I am one of the few gender non–binary people of color on campus. In addition, the issue of sexual assault and rape is one that is really near and dear to the members of Queens's Guard, especially myself, and if we could find a way to have Queens's Guard be a support even if only symbolically then that would mean the whole world to me. We want to team up with the Haven hopefully sometime this semester, and then during sexual assault awareness month.
CM: What changes need to be made on campus the most?
IK: I could list changes that needed to be made for hours honestly. But there is one that directly impacts me, which is the lack of gender-neutral bathrooms. I would say that 90% of the time I avoid going to the bathroom on campus because I hate using the women's restroom on campus, and there's only like four or five gender-neutral restrooms on campus. I don't hate using it because I don't identify as a woman, but more because I already have enough people staring at me curiously on campus because of my gender identity, and in a private space like a bathroom, it's very overwhelming. I've also been lucky that I haven't really faced any major discrimination on campus, nothing that I can't really handle honestly. Of course, like on many college campuses sexual violence and harassment is a huge deal on this campus, so I think the school needs to do more to protect survivors on this campus. I've had many friends who are directly affected by sexual violence on this campus.
CM: Postgrad plans?
IK: I recently applied for this fellowship called the Luce Scholarship Program, a year long program in Asia, which would be super awesome since one of my dreams is to move back to Japan. I worked with a communications and information synthesis consulting company over the summer, so maybe something in that realm? I don't know yet. I am really heavily considering going to OCS (Officer Candidate School) over the summer and commissioning as a second lieutenant in the army. I used to do ROTC and it's always been one of my dreams to wear the uniform and serve.
2. Andrew Uhrig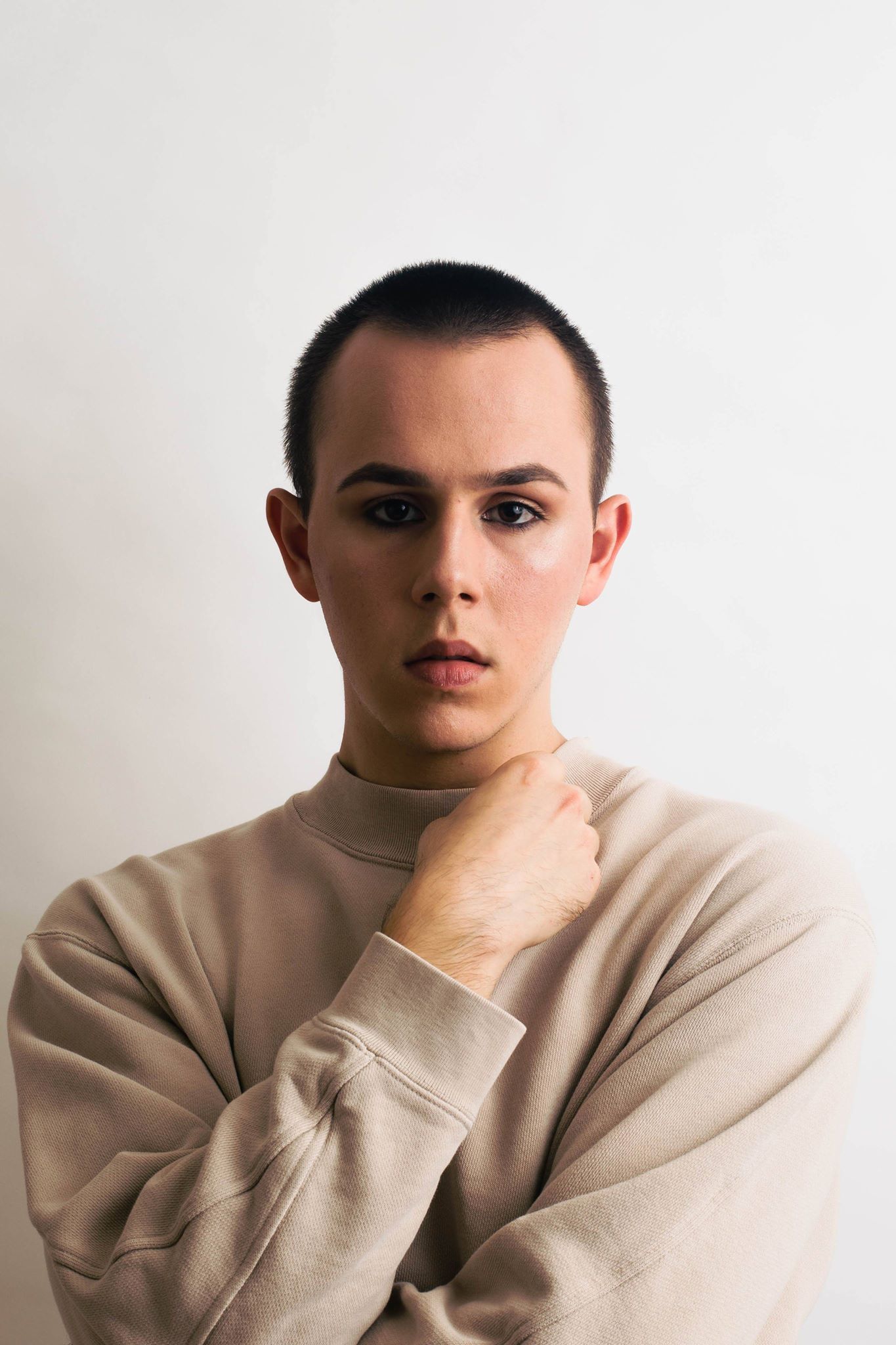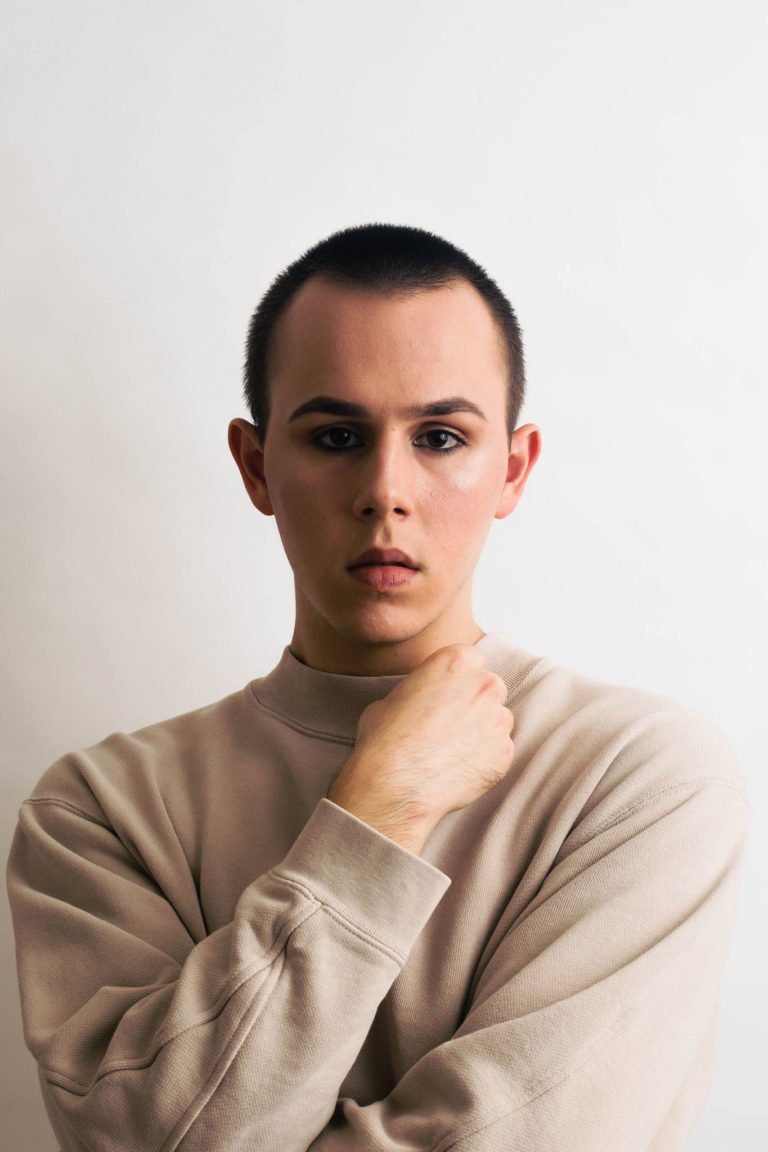 Andrew is the Digital Director for ROCKET Magazine. This position puts them in charge of all photo, video, and digital art content, the general upkeep of the website, helping lead shoots and putting together the final print issue at the end of the semester.
CM: What does fashion mean to you?
Andrew Uhrig: Fashion means a lot of things to me. If you look at this article I recently shared on my Facebook timeline, it pretty much sums up a lot of my current feelings about fashion.
It's constantly draining to walk around seeing people in prep shorts, Sperrys and Vineyard Vines apparel. Personally, I don't see any sense of "fashion" in that type of clothing. The only things it reflects, in my opinion, are 1) a lack of imagination, 2) a lack of awareness that these things cost money, because why would you spend that much on… that and 3) a reinforcement of gender stereotypes/roles that is harmful to queer & trans people such as myself. Why is it harmful? Because they perpetuate ways of masculine/feminine dressing and promote a classist and false epitome of manhood/womanhood. So do all places where clothing is separated out in gendered categories, but such a basic way of dressing is a big part that's pretty in-your-face on a daily basis.
CM: The queer and trans communities on campus feel smaller after last year's graduation. What do you want to see change and stay the same within these communities at W&M, and what do students who don't identify as queer or trans need to know?
AU: I think this campus has a long way to go in terms of fully accepting its queer students, especially those of color. I feel like I have a ton on my plate, but then I look at queer students of color doing more than anyone else. They seem to work themselves to the bone more than I've seen anyone else do, and I've heard this as a fairly consistent echo from various queer students of color on this campus. It's not healthy to live like that, but these students do so because this institution is not only academically demanding, it is also demanding in the sense that students are constantly advocating for changing this place for the better, finding time for their communities that help them feel at home here, and so on.
There are a multitude of problems that this institution puts on students rather than dealing with themselves, which is most obvious when looking at the cisgender, mostly heterosexual, overwhelmingly white, non-visibly disabled people who run this school. Their perspectives and experiences do not lend to looking out for marginalized students. It's a wonderful university, but it has a lot of skeletons bumping around in the closet that need to be let out. Trans people are all too often forgotten in these conversations, and it is important to recognize that though the queer community may feel smaller now, the trans community feels even smaller. There are not many out trans students here, at least not many that are connected with each other. Whatever challenges queer students face on campus, trans students usually face them more acutely.
CM: Shameless plugs for anything you're working on?
AU: Honestly, just ROCKET Magazine. I love that publication to death, and probably will for the rest of my life. I created myself, my identity as an artist and in many ways, a person, through that publication. We just hit our application deadline last night for new members, so I've started to look through those, and I'm excited to see what this semester brings. Make sure to keep up with us at wmrocketmagazine.com
3. Sikander Zakriya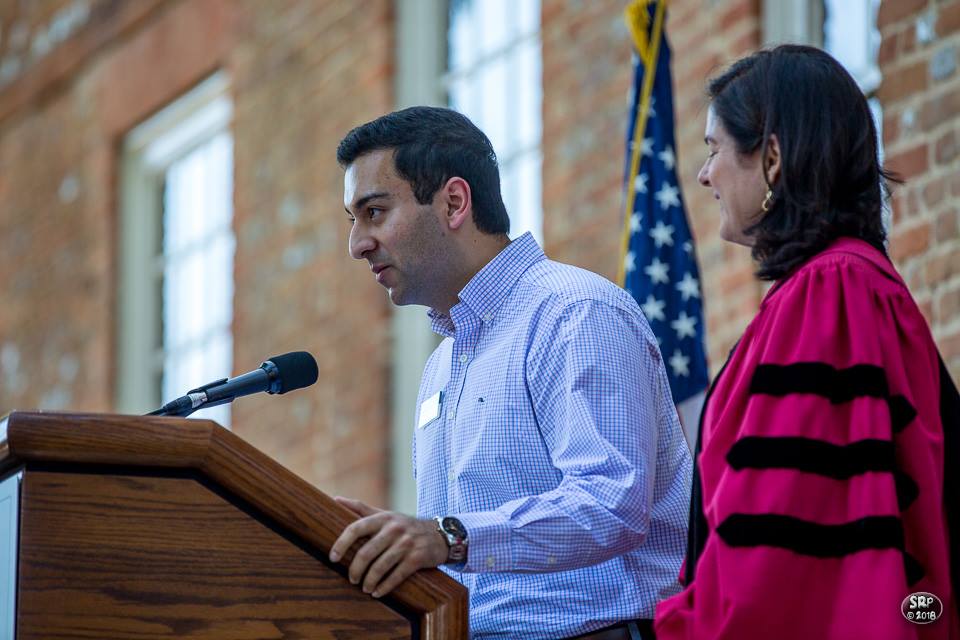 Sikander is the Class of 2019's Class President.
CM: What made you run for class president?
Sikander Zakriya: Having been a Senator for the past three years, I got a feel for what the Class of 2019 wanted and I thought the best way to represent their interests would be at the Class President level. Being able to talk and discuss important issues with the BOV, the President and the Provost means that I am able to channel the concerns of the students directly to the top offices on this campus and get their voices heard most effectively.
CM: What kind of changes would be most beneficial for our campus community right now?
SZ: I think the school has made progress in the last four years but there is still much to be done. I believe there has to be a reform in the way our school does parking. The price for a parking pass is too high and the limited spaces available means even if you have a pass you won't always get parking. Furthermore, there has to be more leeway with what parking services tickets and what it doesn't.
Making our campus more sustainable is also a big goal of mine this year. Whether that means discouraging plastic use or increasing information regarding ways which students can be more sustainable, we have a great opportunity to make a change at W&M and we should capitalize on that.
Lastly, I think more generally I would love to make this campus feel more inclusive for all student populations, whether that's transfer students, religious minorities or students who work full time jobs. I think increasing programing for and creating more awareness for different student populations will help them feel welcomed by the school and the student body. At the end of the day, I want to make sure everyone has a place at the Tribe.
CM: What's next for W&M's student body?
SZ: W&M has great things waiting ahead of it. President Rowe seems genuinely interested in the students here and is making every effort to have our input in her decisions. With new construction projects being finished and started on campus and in Williamsburg, I think the student body for years to come will be engaged with a vibrant, diverse, and receptive campus and culture that will only bring good things in time!
4. Emma Silverman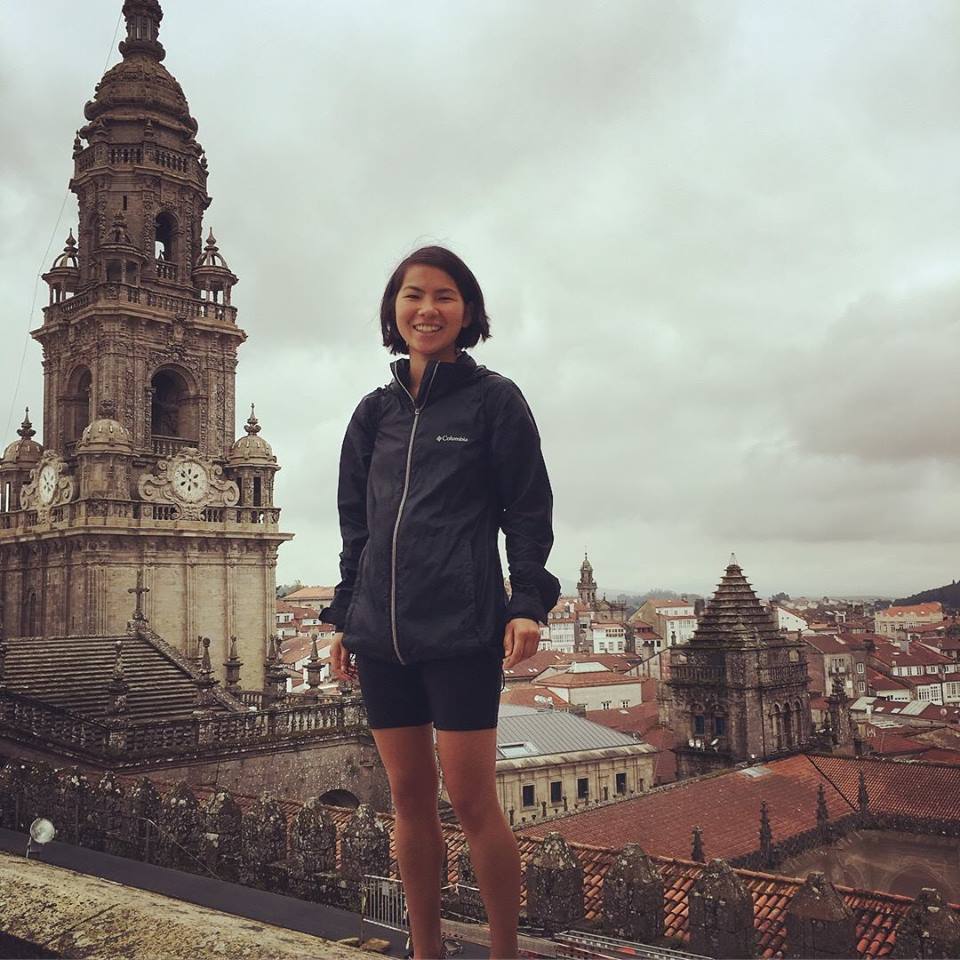 Emma is the co-president of VOX: Voices for Planned Parenthood Generation Action, an organization that focuses on women's reproductive rights and feminist activism on campus. She also serves as the co-treasurer of the Women's Ultimate Frisbee team.
CM: What legacy do you hope to leave behind at W&M?
Emma Silverman: Mother Teresa once said, "Give your hands to service and your hearts to love." I use her quote to inspire me to leave behind a legacy of service for organizations and other engagements that move people to do amazing things for the community. I encourage people to do the things they love and to pursue their passions. In this way, I hope people open their hearts to the community and others around them.
CM: What changes need to be made on campus the most?
ES: I think one of the biggest challenges on campus would be taking time to slow down. We live in a very fast-paced environment between making time for school work, extracurriculars, and simply doing things we like. How can we take care of our community if we aren't taking care of ourselves? Also I think it's important to remember that we are a community and we should lend a hand or an open ear to anyone who may need it. A smile or saying hello while passing through can go a long way in making another person happy too.
CM: Postgrad plans?
ES: Besides taking my super energetic dog to a million dog parks, I plan to go to law school for intellectual property to represent artists and musicians. I think intellectual property provides a fantastic opportunity to surround yourself with talented people who enjoy what they do. To represent such people has been a long-time dream of mine and I would be honored to support artists in their work.
5. Ben Chase/Talk to Plants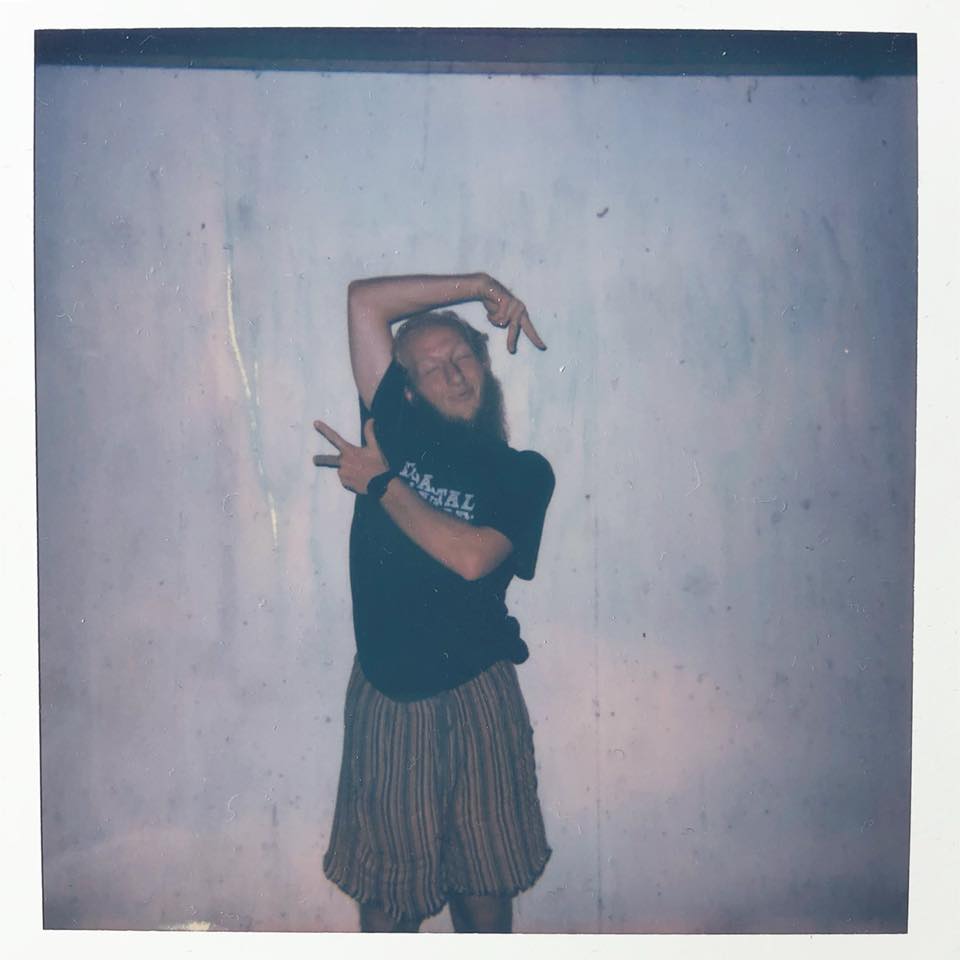 Ben is a senior at the College and one of the members of the band Talk to Plants.
CM: How did Talk to Plants start?
Ben Chase: It started with a smile. I saw Samir Tawalare's face during freshman orientation and found out that he played drums; his dorm room was right by mine. I had just come from my high school band and was already craving something new and exciting. I said Samir we have to jam! And so we did… I was told by one of the first people I met here at school that I had to meet this cat Ben Fox, who played guitar and sang, and it turned out he was in my film studies class. I was trying to find every musical opportunity and club I could.
In that first month I would invite everyone I knew who was a musician to my dorm room for jams. I didn't realize it at the time but it kind of served as a testing ground for our compatibility and vibes. I discovered the infamous "Free Beer," a group where every Friday anyone could go to Aron Stapel's house and bring any instruments. It was an open jam, and the community it created was warm and vibrant. It was there that Ben Fox and I met Collin Ginsburg who played bass and Sam Wiles the keyboard wizard.
Thereon, every Friday served as an opportunity for low-consequence sonic exploration. Aron Stapel became the godfather of Talk to Plants. We auditioned for a Homebrew performance, a low-key accessible opportunity for anyone to play on campus, and were excited to find out we got it. From then on we started practicing at all sorts of odd hours in academic buildings and rode the wave from show to show, excitedly generating new material and manifesting new ideas.
CM: What's Chasefest, and why do you put it on?
BC: Chasefest has been an annual music festival in my backyard at the end of summer. It started with a question posed by Blake Ruby from my high school band. We had graduated high school and were about to go off to different colleges. He said something like: "Ben, what if we tried to play in your backyard and have some other bands play and invite our friends?" I asked my parents and we got the go ahead.
That first one was in 2015. We had four bands and maybe brought no more than a hundred friends from our combined communities. It was a rush. We loved it and got excited for the next year. We actually planned that time and ended up fitting 10+ bands in a day and through a monsoon. Now that Talk to Plants was a thing, we played as well.
This last summer was our fourth annual go-around and it consisted of about 16 bands over a weekend at two different venues and about 400 attendees. It's much more than the music though. Most of the bands are the close friends of Blake, Tyler and I who really put on the festival. We love them and we love their music, so we want to help support them and broadcast their sound.
The community that comes out is a close one. Everyone knows everyone, and the things like camping, yoga, meditations and walks on the woods trails tie things together. Because of the level of community that already exists with these people, we have been able to get away with being pretty casual about putting this event on. It happens naturally. This year was a bit of a tipping point though, and some changes to our model are on their way. We want to create something that is long-term sustainable that we can cherish for years while making a positive impact on our communities throughout. So stay tuned for some bigger changes this year.
CM: What's next for Talk to Plants next semester, postgrad and beyond?
BC: Talk to Plants is finishing up our second album right now, which is very exciting. The content is a bit more developed than our previous stuff and we have been honing it in for a while; we are very excited to share it with everyone. Other than that we have been getting excited with the idea of doing another spring break tour after we release this album. Post grad is a hard question for anyone, let alone five people at the same time. There may be things that change but what we do know for sure is that we all love each other and want to continue to make music. How these things will manifest might be unknown but whatever happens, I will always savor the weird memories we have created over these four years here and look forward to maintaining lifelong relationships with all of these folks. Much love.
6. Meredith Caine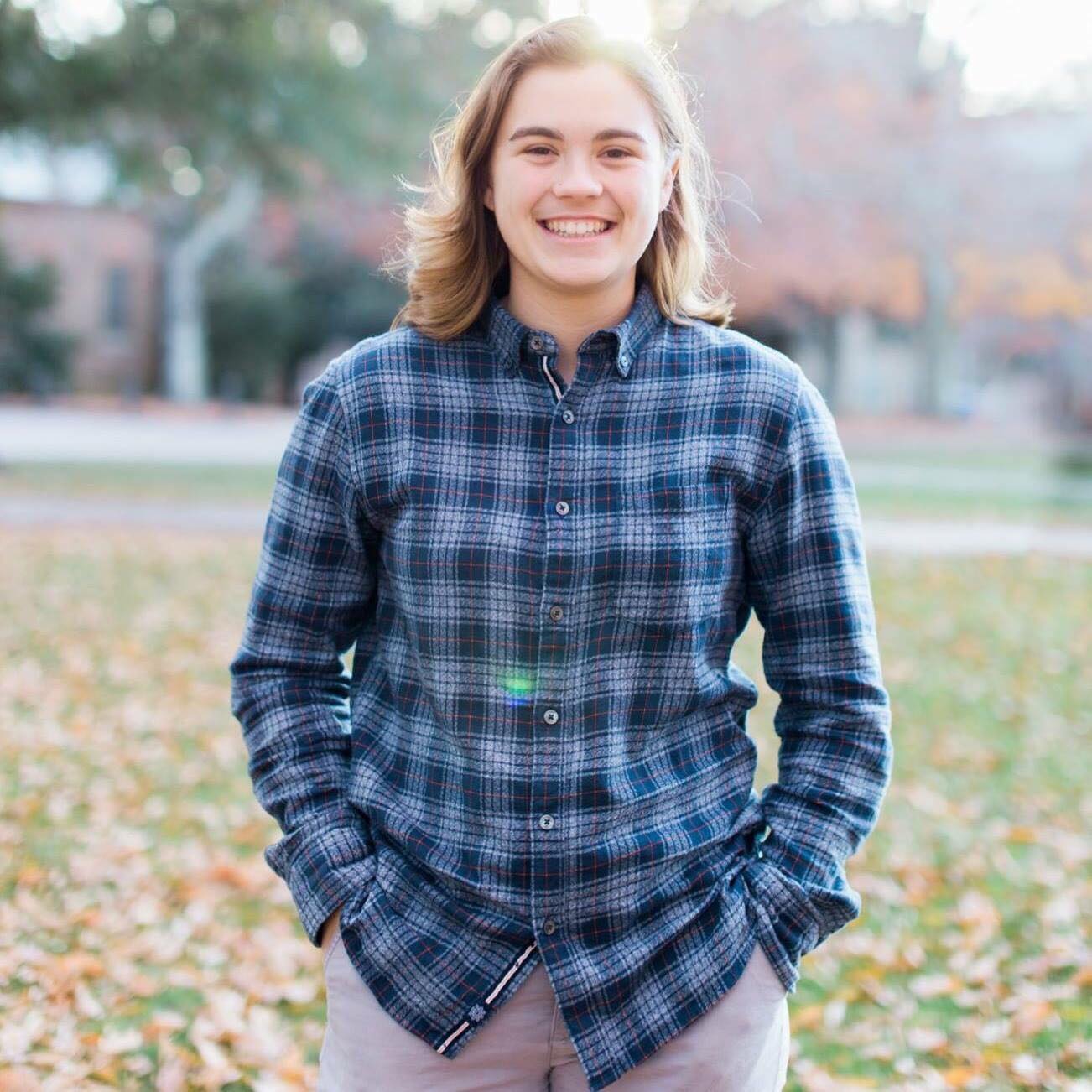 Over the summer, Meredith interned specifically with the Human Rights Campaign Rising team. HRC Rising was created in 2017 as the organization's largest grassroots expansion in its history, aimed to take an offensive against the Trump-Pence administration. Meredith served as an OAD on campus this year, as well as serving as one of the Undersecretaries to Queer & Trans Affairs in Student Assembly.
CM: The center for student diversity sounds pretty vague and institutional in theory. What is it, how and why should students use it and how does it play into the LGBTQ+ community on campus?
Meredith Caine: The Center for Student Diversity is honestly the most accessible and friendly office this campus has to offer. The people who work there are always happy to have students drop by to ask questions, or just to chat. In my role in the CSD, I am a peer educator who facilitates the eFYI, Tribe Unity, to freshman halls, in which we discuss diversity, privilege and identity. When it comes down to it, I know many people may be intimidated by the word diversity and think they are not included within that framework, and that they would not be welcome in the CSD. But that is not the case.
Diversity is an all-encompassing and inclusive word that simply refers to the different experiences, identities and backgrounds we all have. The beautiful thing about the CSD is that anyone and everyone is welcome. In regards to how it plays into the LGBTQ+ community on campus, the CSD is a huge ally for our community.
Roxie Patton, in particular, is an absolute rockstar when it comes to helping out the community, whether through helping to organize events or helping a student through a tough time. Roxie and the CSD played a large role in hosting the inaugural lavender graduation last year for graduating seniors within the LGBTQ+ community, and I look forward to getting to experience that this May. Additionally, many student leaders within the LGBTQ+ community at WM are working to get an LGBTQ+ center on campus, and we know that Roxie and others at the CSD will be our best advocates for that.
CM: You were an OAD, so you got to see a bunch of new students entering W&M. Personally, when I walk around campus, a lot of students seem to be trying to fit into various "norms." How can we embrace individuality within our institution?
MC: I think it is important to remember that individuality can exist within a group or even within a "norm." At William & Mary we always say that anyone and everyone can find their place here, and I wholeheartedly believe in that. We can embrace individuality at WM in our everyday lives – by constantly encouraging ourselves, our friends and our peers to always put their best, most authentic, foot forward and then celebrating it when we do. We can embrace individuality at WM by uplifting those who are different than us; by showing up when others need us, especially for our peers and friends within marginalized communities.
CM: What has your work with SA involved?
MC: This will be my third and final year serving as one of the Undersecretaries to Queer & Trans Affairs in SA. I have had the pleasure of working alongside my lovely co, Andrew Uhrig, for over a year now. Throughout every semester, we plan and host events, such as Queer Night of Expression, to create spaces to celebrate the queer and trans community here at William and Mary. Last year we had the pleasure of bringing speakers and performers like Jacob Tobia, Janet Mock and Alok Vaid Menon, and this semester Alok will likely be joining us again for another performance. My work with SA has been so incredibly rewarding and I will be sad when it comes to an end.
7. Jeron Duhart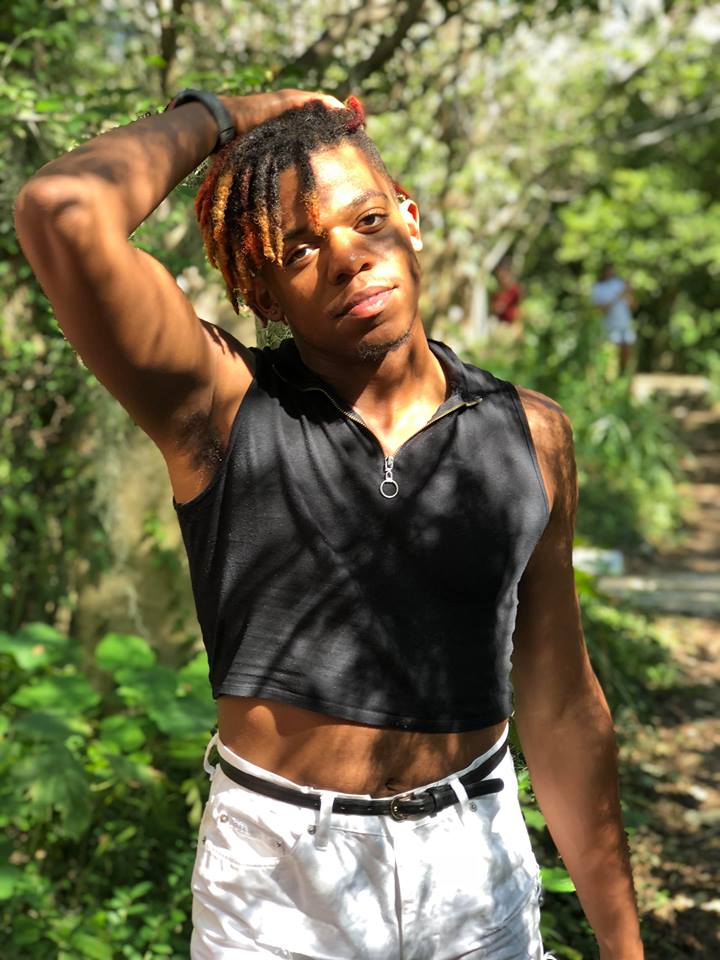 Jeron was Vice President of One Tribe Place last year, as well as a residence hall representative. He is a Computer Science and Business Analytics double major.
CM: If you could tell every student at this school one thing, what would it be?
Jeron Duhart: Care. Apathy is rampant on this campus and if we really want to be the family that we advertise ourselves as we've got to care about each other.
CM: What does style mean to you?
JD: Style is everything to me. It's a way of physically manifesting your personality so that others can get a sense of who you are. I'm not saying buy expensive stuff that looks cooler since it's got a brand name on it, I'm saying take time in thinking about how you want to present yourself to the world.
CM: Tell me your hot take on W&M's LGBTQ+ community.
JD: Here's the tea: The LGBTQ community on this campus is by no means as diverse as it seems. I've been to many Rainbow Coalition events on campus and on a usual basis I feel pretty excluded. Although our community is very accepting, something I'm eternally grateful for, there's a lack of knowledge and consideration for the struggles queer people of color go through. There are only three black openly queer males on this campus. As one of them, I feel as though we're simply forgotten or discarded. On multiple occasions I've seen or heard people of the LGBT community on campus say things such as, "I don't dip my feet in the chocolate fountain," or, "I'm just not really into black people," which is just plain racist. I think it's time the community looks inside itself to see how accepting it really isn't and hopefully then we can work towards changing that.
8. Adam Benmhend
Adam is the admin and creator of William & Mary's most popular Facebook group, Swampy Memes for Twampy Teens.
CM: How'd you become an admin on Swampy Memes?
Adam Benmhend: Me and eight other friends created Swampy Memes For Twampy Teens in late January 2017, and therefore all became admins. My main motivation for it was basically that I knew college meme groups were a thing since senior year of high school, and thought W&M deserved one. I like to say I created the group as a "screw you" to a recent ex who thought it wouldn't be too successful when I floated the idea with her when we were still going out. Although that moment happened, I didn't really help create the group with her in mind, I just wanted us to follow through with the idea.
CM: Do you take what you do on the page seriously?
AB: It depends. The actual act of admin-ing the group, like letting in new members, approving posts and banning racists, is pretty easy so I don't really care that much about it although I know it's my duty. There have been certain crises where I had to take the job a lot more seriously, but those barely happen. I think I take my more "unofficial" responsibilities, like making memes and interacting with other people's content on the group a lot more seriously, though.
For some reason I've developed an "addiction" or something similar to an itch that needs to be scratched when it comes to making memes, and I care a lot about it, trying to give myself a feeling similar to artistic satisfaction or make content that a lot of people will like, but often a balance of both. I also care a lot about the quality of the content that gets posted on Swampy and will get weirdly mad if memes that come off as lazy, unfunny or lowest common denominator type stuff get a lot of attention. So yes and no.
CM: When will memes go out of style?
AB: When stripped down to their fundamentals, memes are just funny things on the internet. They don't need to be images, like if a certain type of phrase on social media or video gets enough traction, they are therefore a meme. Because of this, the only two scenarios where memes will die will be when a) the internet ceases to exist/gets replaced by something better (can't wait for this to happen) or b) society loses their sense of humor and the internet gets completely censored around the world.
A lot of people are scared about that second one, especially since the EU recently passed some really tough copyright legislation that has the potential to affect memes, which often are some bizarre collage of intellectual property. That being said, I feel like memes find a way. Just look at China, which is super notorious for its internet censorship and people still make memes as a means of protest.
CM: Tell me something people would be surprised to find out about you.
AB: Memes don't mean that much to me. Like Swampy means a lot to me in terms of having a reputation on campus and making memes is the closest thing I have to artistic expression, but the actual act of looking at memes doesn't mean that much to me; it's just a decent distraction that can occasionally turn out to be really, really funny. People will tell me that memes (especially on swampy) will like heavily help their mental health, and as someone with a decent amount of mental health issues, I'm like… wait what? I'm glad it's making a good impression on people, though.
CM: What does a meme lord do for a postgrad career?
AB: I'm a gov major, so of course I'm shooting for law school. Despite that, I still list my "amateur Photoshop and social media management" skills on my resume which could probably help me if I tried to get into Public Relations or Advertising, but those fields seem a lot more difficult to get into, so I'm not sure how bright my future looks in those areas. That being said, anyone interested can feel free to connect with me on LinkedIn, I need all the help I can get.