Ever since the pandemic hit Philadelphia, just a couple of days before St. Patrick's Day, things look completely different in this neck of the woods. Bars and businesses have been slow to open, and when they do it's to a fraction of the demographic that came back. Some of the new traditions that were starting at Temple University never got to keep it going. Even in the second year of the pandemic, for a city with the third-highest Irish American population rate, it's still a challenge to find those St. Patrick's Day traditions.
Keep the Tradition Alive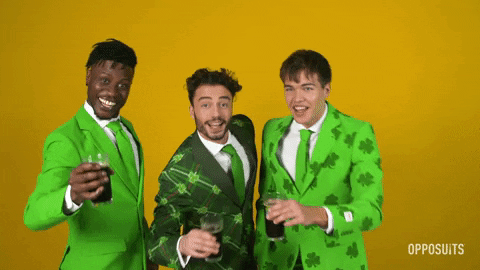 If you come to Philly during the month of March and manage the time to see the biggest event during that month, then come to the St. Patrick's Day Parade. This comes after a 2 year hiatus because of the pandemic. It started just a few days before St. Patrick's Day in 2020, so getting this kind of event back feels great! This year's parade marked the 250th celebration. Starting on 16th St. and JFK Blvd. and going past City Hall to finish at Penn's Landing. The whole city lights up green for this parade and you'll see all different types of performances. I went to the parade for the first time in 2019 and it was easily some of the best times that I had in the city. Seeing all of the different shops specialize their menus for the event was just one of the many highlights. Along with being able to go to the bar afterward with friends and grab a drink or two (yes day drinking's still a thing haha). You can even find Temple's Irish Dance club participating in the festivities. Unfortunately, the event will have come and gone for this year, but you can always visit the website to see an archive or learn about the parade for next year.
Temple University's Irish Dance Team is a Temple student organization that spreads the love and knowledge of Irish dancing (one's such as the Irish Ceili) to the university and the surrounding area. They accept anyone, from no experience to championship competitors. Throughout the month of March, they perform all across the Philadelphia region doing school events, retirement communities and much more. Their biggest event takes place at the St. Patrick's Day Parade, in which they compete for the parade's top prizes. This group loves collaborating with not only the city, but also other student organizations each year to put on a fun, multidisciplinary performance. The group also participates in competing with other universities' Irish Dance teams at regional and national festivals. The group looks to leave a lasting impact on the community through their love of the Irish Dance and bringing the Irish culture to the city of Philadelphia and its campuses. So, if you're looking for a group to get involved with and learn more about the Irish culture all year round, then look out for this club. Everyone is welcome to join!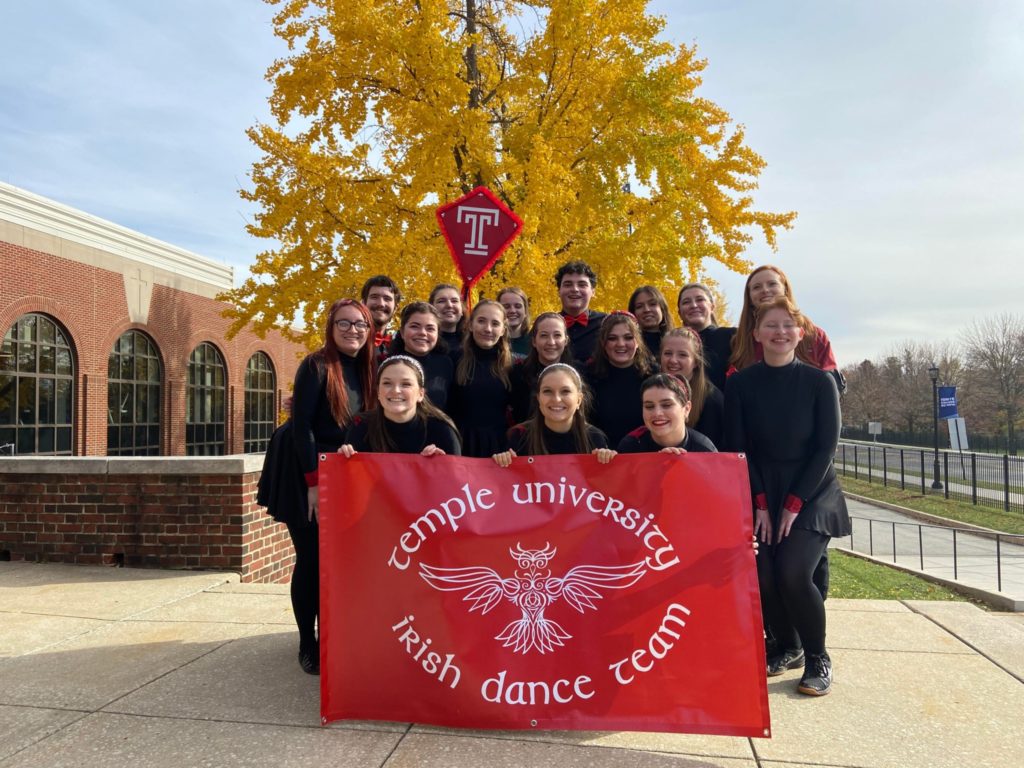 Now, if you're really looking to get into the holiday spirit and you wanted to start a tradition on Temple campus, look into learning the traditional group dance known as the Irish Ceili. This is one of the longest-running Irish traditions. First taught in the 1500s this Irish jig gets passed down from generation to generation. There are now over 30 different ways to do the dance and they go with any classic Irish song. This dance still goes on strong throughout the Irish heritage with anyone of any age participating and even competing. Temple's Irish Dance Club masters this, and you can even witness them perform in the St. Patrick's Day Parade.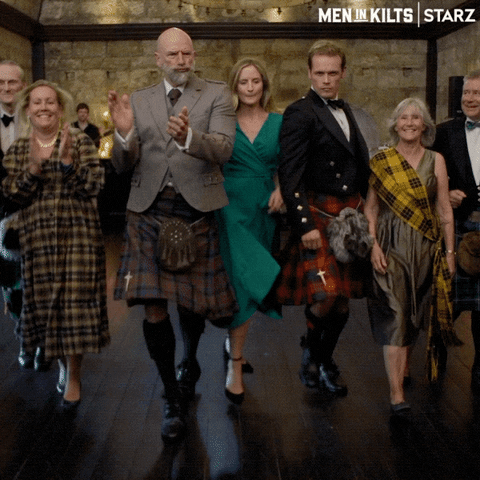 Let's Go Bar Hopping
Okay, so let's say you don't feel like leaving campus and you aren't in the mood to do an Irish jig. That's okay! The Erin Express event entices a lot of Temple students to partake before the pandemic, and this year they're back! This group rents out busses to bar hop to 9 different locations throughout Northeast Philly. They sell T-shirts, mugs and specialty drinks to celebrate while getting you from one bar to the next in a safe manner. Some of the well-known bars they visit are The Union Tap, Kings Highway and even Paddy Whacks! Paddy Whacks has a unique feel to it, even as you first arrive. This Irish pub brings the authenticity of Ireland, but also knocks it out with the delicious food (let's be honest, you shouldn't be drinking on an empty stomach). My personal favorite will always be the Classic Pub Burger or their wings. You can never go wrong with wings and a beer. They came back this year for a night of fun, but they did their bar crawl on Saturday, March 12th.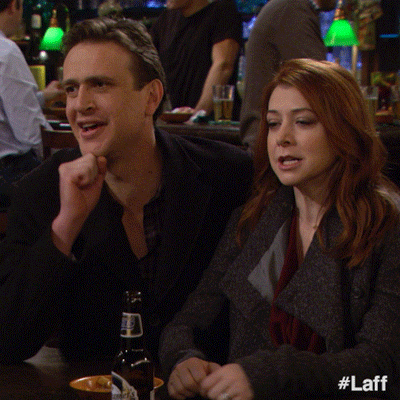 There will be other opportunities such as the St. Patty's Pub Crawl. This sponsored event stays strong thanks to the people of St. Patrick's Day Bar Crawl Philadelphia. Bar's such as Traderman's, Jeffs Tavern and Top Tomato Bar will participate in this event. Jeff's Tavern is one of my personal favorites because of the little trinkets you can discover while looking around. Whether that be the Philadelphia sports apparel on the walls, to the skeleton chilling on the AC unit, no matter where you look your eyes will always catch something new. So, if you and your friends plan on joining, the last two events will be on Thursday, March 17th (St. Patrick's Day) and Saturday, March 19th.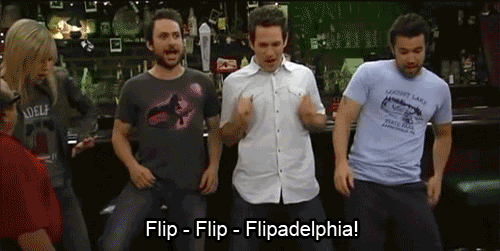 If you somehow make your way to Market Street on St. Patrick's Day, you should swing by Mac's Mac's Tavern. This pub is inspired by the hit show It's Always Sunny in Philadelphia, and the cast will occasionally visit to hold charity events or surprise fans. I've personally been to this bar a couple of times. I remember one time me and a couple good buddies of mine ended up coming here to celebrate the holiday. Besides the rain, it was a nice vibe. The people will take care of you and they seem to like their job. It can be packed at times, but if you catch it at a time where it isn't, then stay for a good time.
Last, but not least, let's say you're living on campus and you don't want to head out too far. There's always Maxi's Pizza Bar right here on Temple campus. Maxi's will satisfy your needs without having to go far. Plus, you won't be disappointed by the food. Usually packed with other college students, you can create pretty good memories there. It's right in the middle of campus so all you need is a good friend to walk there with. Even better, you can just walk back to your room afterward because we should all practice safe drinking habits.
I Think I'll Stay Inside Today
If you truly insist on staying home after classes this year, then why not look to these 3 ways you can celebrate and have a good time. Don't worry, this doesn't require a lot. Just some cooking skills, a Hulu account, and the motivation to head out of the liquor store.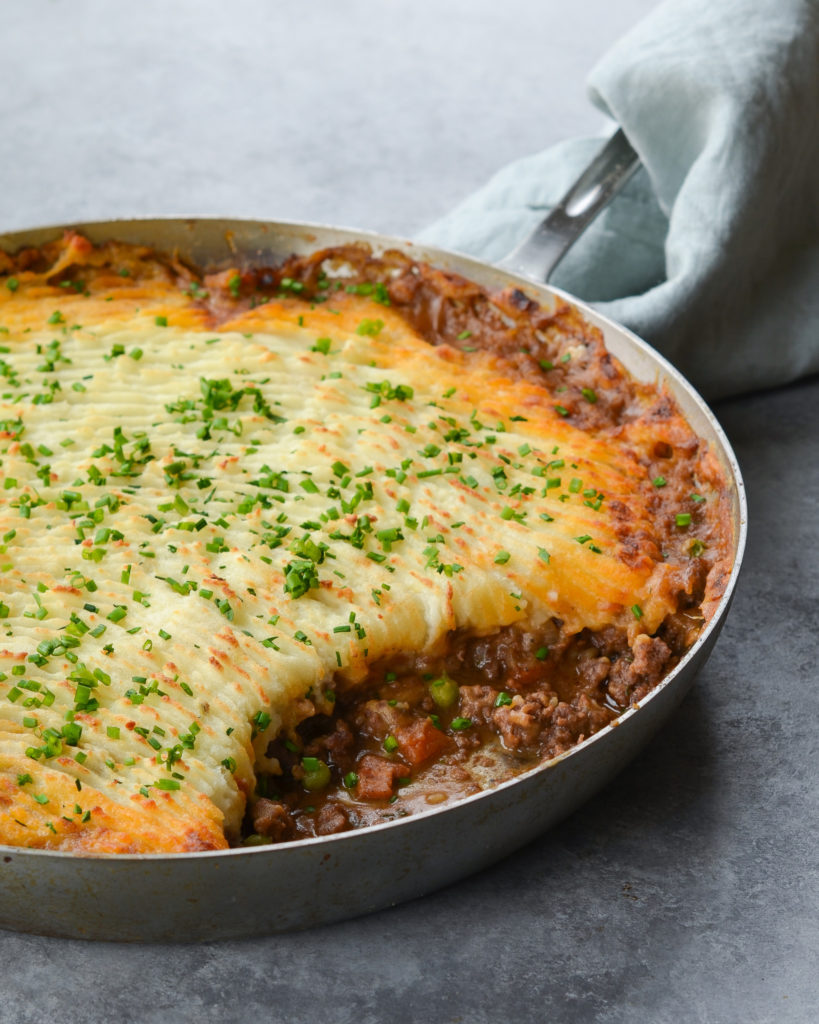 One of the best ways to celebrate a holiday is to enjoy the food that submerges you into this heritage. One of the best Irish cuisines, and personally my top 5 favorite dishes of all time, is the Shepherd's Pie. Shepherd's Pie could easily be one of the best things to ever exist with the many different layers of ingredients that work! Ground beef, mixed veggies and cheesy mashed potatoes on top make this dish to die for. If you knew me personally, you would know my love and passion for food, and one of the first things I would mention is my love for Shepherd's Pie. It's so, so good.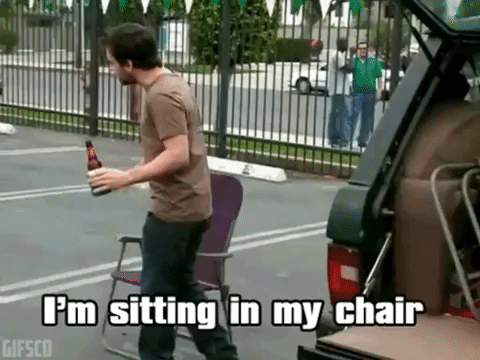 Now you want to go for an Irish drink, and I can recommend two different options. Option number one? Ol' reliable Guinness beer. Whether it's in a can or bottle, you can't go wrong with a Guinness beer. I personally love getting it on draft, but I'm assuming you don't have a full setup and keg in your dorm… unless… Anyways, whether you sit on the back patio with no shirt on saying "cheers" with a Guinness in hand or you're at a party celebrating with a group of friends, this will remain my go-to beer for St. Patrick's Day. However, let's say you don't like beer and you must stay up late writing a paper for one of your classes. Look no further than the Irish Coffee. Irish coffee is a caffeinated alcoholic beverage that contains Irish whiskey, coffee, and whip cream on top. It's really good regardless of the holiday, and when you use Bailey's Irish Creme it becomes *chef's kiss*. You should try these two drinks because they might just become your new favorites.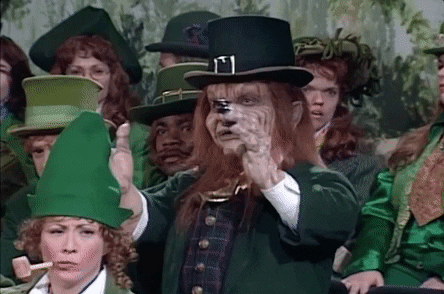 Lastly, why not top this drink and cuisine off with an Irish movie. First, I can't help but recommend Leprechaun. Whether it's the classic movie from the early '90s to Leprechaun 5: In the Hood, or one after that, I'm sure you'll find a movie that you could enjoy because they're too silly to miss. These horror films started off so well for their time, but they get so much worse with every new installment. Another recommendation to consider as a tradition with a few friends could be watching The Luck of the Irish. This Disney film is a classic and Disney would host marathons of this all throughout St. Patrick's Day. For those too young to remember, a boy (Ryan Merriman who also starred in Final Destination 3) must reach his way for a gold charm to stop an evil leprechaun from controlling his family. I used to watch this movie a lot as a kid and it's entertaining to this day.
With this list, I hope you're able to find something to do on St. Patrick's Day when you're not just on Temple's campus, but if you're in Philly for the time being. Whether you want to go out and grab a drink at a bar, or just relax at home and enjoy some entertaining movies, I'm sure you can find something on this list that'll lead you to the pot of gold at the end of your journey on March 17th.
Please remember, if you go out drinking, get home safely and don't drive drunk.