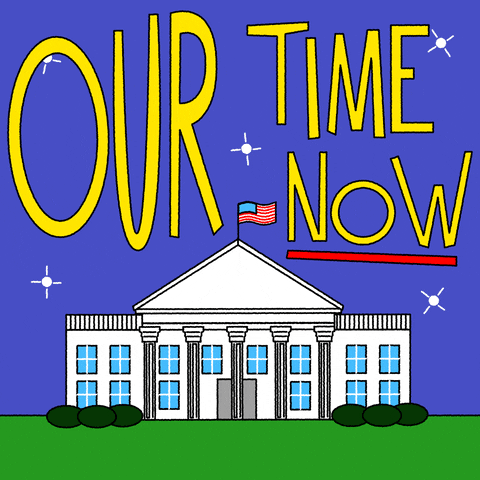 Remember in elementary school when we all went around in a circle and told everyone what we wanted to do when we grew up? Some kids wanted to join the army. Others wanted to do what their parents did. But some kids aimed for the presidency. If you once lived life as that kid, let's face it: you probably set your sights on a different career path by now. But if you stuck to it, we wrote this article for you.
If your childhood dream of being president still calls to you, check out these POTUS-worthy internships.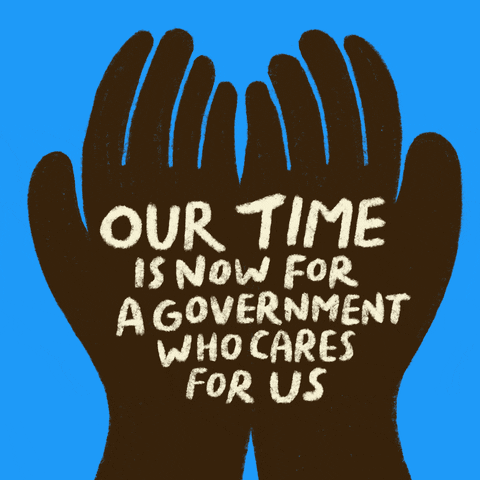 1. A Legislative internship
This one's obvious. By learning the ins and outs of your state's government, you'll get a better understanding of the country's political system—and what it takes to run it. In a legislative internship, you might attend hearings, draft legislative summaries and communicate with constituents. You could also end up memorizing the coffee orders of your elected officials (hey, everyone needs to start somewhere.) Whatever your position entails, you'll score opportunities to network with politicians and learn what goes on behind the scenes of state legislature. Most states run their own legislative internship programs, but make sure you polish up your resume before you apply; usually, a ton of people apply for only a few positions.
2. Public relations internship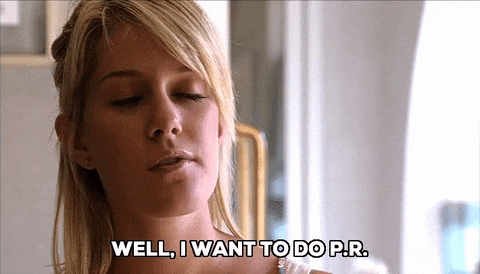 Every POTUS comes under fire at some point, so you might as well learn to cover your ass ahead of time. In all seriousness, a public relations (PR) intern will learn how to market a product, brand or idea to a client, just like presidential candidates need to market themselves during their campaigns. A PR intern might draft media releases and assist with marketing events. But most importantly, they'll learn how to focus under pressure and influence public opinions on important topics—two crucial skills every POTUS needs. Expand on your ability to sway people's opinions by taking on a PR internship.
3. A Legal internship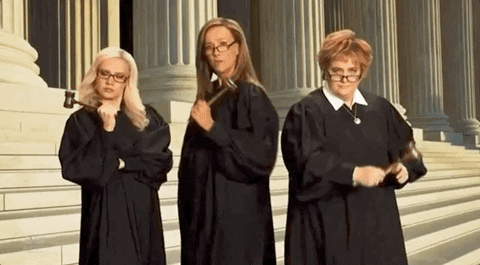 Forget what Boomers say about lawyers—you can't lead the country if you're unfamiliar with its laws. Legal interns will often act as courtroom assistants, proofread legal documents and input data, all while learning what attorneys, paralegals and judges do to uphold the law. Most importantly, you'll get to know our country's legal system and improve your persuasion skills. Many candidates compete for legal internships, but you might experience better luck if you apply at a smaller law firm. Maybe try the one in your hometown.
4. A Nonprofit organization internship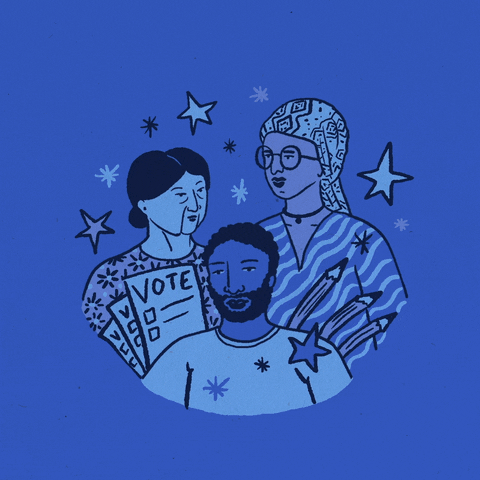 Being a good president means serving the needs of the people. At first glance it seems like a big undertaking. But to practice, you can focus on the needs of your own community. Besides the valuable skills learned, there's nothing quite like making a positive change in the world.
"I see a lot of emotions in people…who have been let down by the system," Carroll College senior and Food Pantry of Waukesha County intern Lexi Dyson said. "You can understand it better once you see it."
Apply for an internship at your local food pantry, nursing home or humane society. If you want a position with a broader scope, look for opportunities with national nonprofits like Feeding America or the ASPCA. Positions like these will show you who in our country needs the president's help the most. It will also help you improve your interpersonal skills and meet prominent members of the community.
5. Social media internship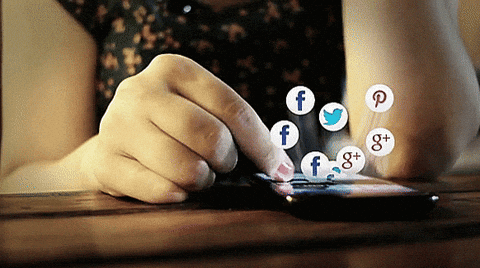 We all know what a few terrible Tweets can do to a politician's reputation; but what about a few good ones? As a social media intern, you'll learn the art of making people "like" you, a crucial step to becoming the POTUS. You might draft posts, make eye-catching infographics or master search engine optimization (SEO.) Unlike some of the previous internships, many places hire for this position—pretty much every company nowadays maintains a social media presence and they'll need young workers who know all the newest memes and TikTok trends. You could even score a social media internship with your favorite state politician or a grassroots organization you feel passionate about.
6. A Human resources internship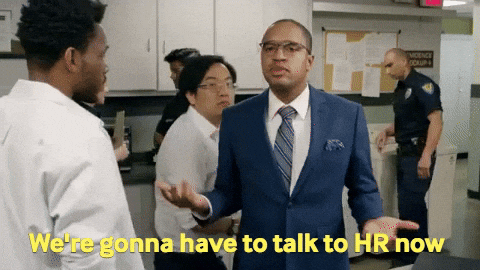 As the POTUS, you need to identify as a "people person"; and as an HR intern, you can learn how to. If you align as an introvert, this proves an especially valuable internship to pursue. It will get you out of your comfort zone and allow you to gain experience working with a wide range of people. Although you (probably) won't kiss any babies, you'll help a company hire and train new employees, meeting a wide range of people along the way. You'll learn what it's like to manage people and in the process, you'll learn what sort of people you want on your team and which ones you don't, a crucial aspect of the presidency.
7. An Accounting internship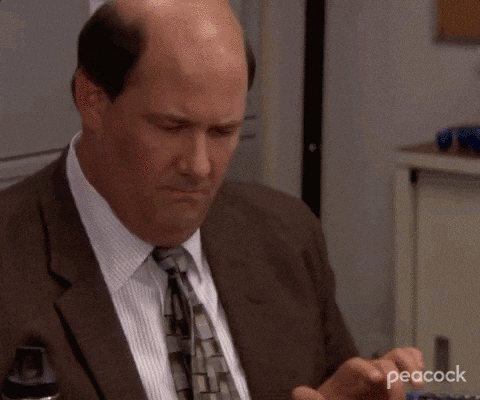 No, not that kind of accountant. If you want to achieve the presidency, you'll need to know why we can't just print more money. Get a better understanding of our country's financial system by taking on an accounting internship with a bank, business or insurance company. You're likely to help plan finances, work on budgets and create reports.
"It really helped me become more meticulous," University of Wisconsin-Madison sophomore Jack Fleming said. "You have to be when it's such a detail-oriented position."
An important skill to learn for any profession, but as the POTUS, you must juggle priorities on behalf of the entire country. Before you tackle such an enormous task, start by focusing on the details with an accounting internship. If you don't understand basic economics how do you expect to lead a nation? Once you understand how debt works then you're on the right track.
8. Grassroots Political internship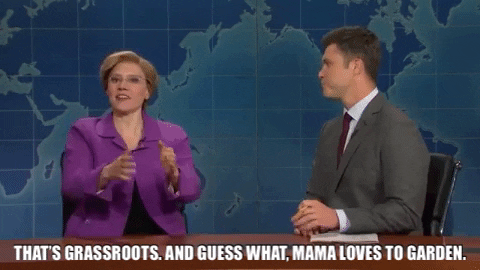 Tired of the constant bickering between the Democrats and Republicans? Consider an alternative and take on an internship with a grassroots political organization. Re-conceptualize what it means to be a functioning political party. It's not always left and right, there's plenty of parties scattered in the middle. Taking a spot in one of these parties can make for a worthwhile experience.
"Before, I didn't know anything about the city council, the board of supervisors, the school districts, or the city government," University of Wisconsin-Madison sophomore and intern at Progressive Dane, a local independent political party, Elise Fjelstad said.
After four months working alongside city officials, she knew the ins and outs of the system. Even more importantly, she realized how much local politics impacts the lives of her fellow community members. We always hear about federal politics but sometimes we forget about our own communities. By joining a local group you can lead important change in your hometown.
9. A Journalism internship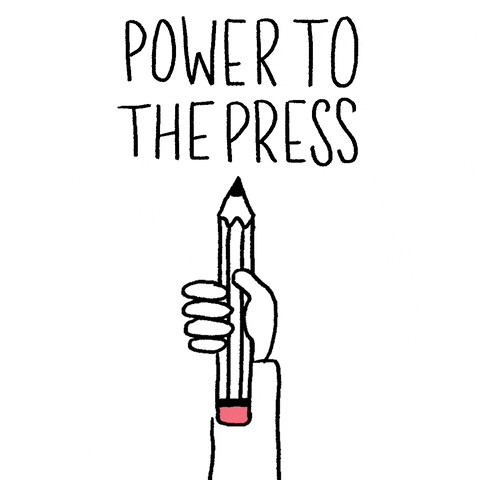 Obviously, politicians and journalists don't always get along, but strong journalism upholds democracy. The purpose of journalism? To find the truth and convey it effectively to a mass audience; that's exactly what the leader of our country should do too. As a journalism intern, you might write news stories, conduct research, interview sources or edit copy. Plus, the position will allow you to keep up on current events and international politics. You can't write the news without reading it first. As a journalism major myself, I'll admit I'm a little biased towards this one, but for good reason; though I won't take on the presidency anytime soon, my past journalistic internships have given me the communication and leadership skills necessary for positions.
10. A Business development internship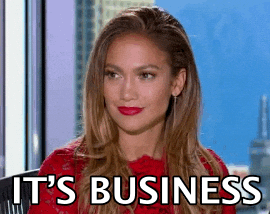 Running the country makes for a challenge, so start by running a business. The job requires creativity, leadership skills and a willingness to start on exciting new projects: all important attributes of any good president. As a business development intern, you'll build relationships with clients, conduct research, establish marketing strategies and get some practice wearing a suit. It'll also give you contacts in the business world, crucial assets as you climb up the political ladder. So far, seven U.S. presidents were former businessmen. Who knows? Maybe you could be the eighth.