Wondering where the best spot is to grab the best BC coffee before your 9 a.m. class? When you first arrive on a new campus, it's a little difficult to pick out the best spots to get your daily brew.
Here's your essential guide to navigating the caffeine-centric realm of Boston College.
10. Mac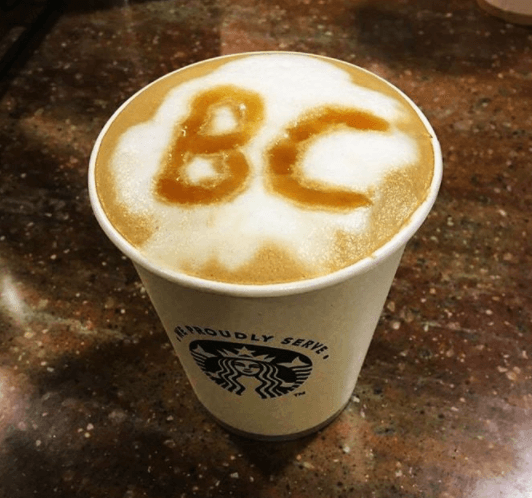 Mac is your basic go-to dining hall as a freshman. It's reliable, but not exactly a student's first choice for anything. That said, you can always find an okay cup of coffee that gets the job done here. Sometimes it's a little watery, but it's better than nothing, and you can pay for it with your mandatory meal plan. We always like that.
9. Lower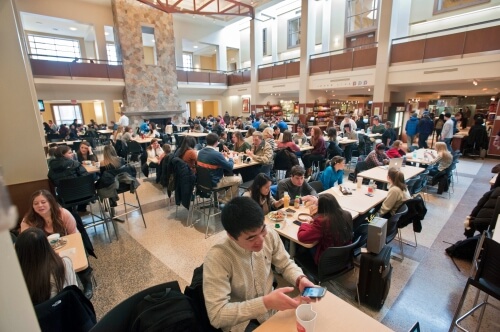 Don't get me wrong, Lower is great for enjoying dinner with your friends and grabbing some late-night after a fun night out, but the coffee? It's…alright. "As a coffee snob, I really dislike BC coffee; the quality is just subpar," sophomore Chase Schaub said. Yes, it's on your meal plan, but it's not exactly the best. It's a convenient, reliable cup, but nothing really life-changing.
8. Eagles' Nest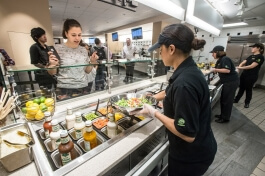 The sandwich hub is known more for its New England Classics and personalized salads than anything else, but they have a nice assortment of Green Mountain coffee off to the side. You can pay with your regular meal plan. Yet, this dining location is also well known for its lines, so make sure you have enough time to wait if you're getting some lunch with that coffee.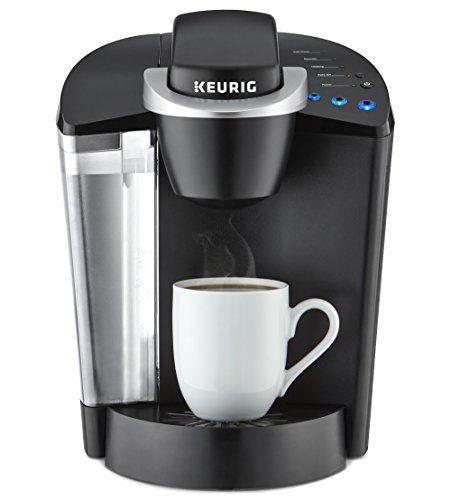 This option is always a great one because a coffee supplier doesn't get much more convenient than when it's in your own room. You choose your preferred brand of coffee, and the ability to use your own mug or to-go cup brings an unparalleled sense of comfort. Of course, there is a downside to using your own Keurig. You need to actually own one. Unless you have a kitchen in your suite, Keurigs are forbidden in BC dorms.
6. Dunkin' Donuts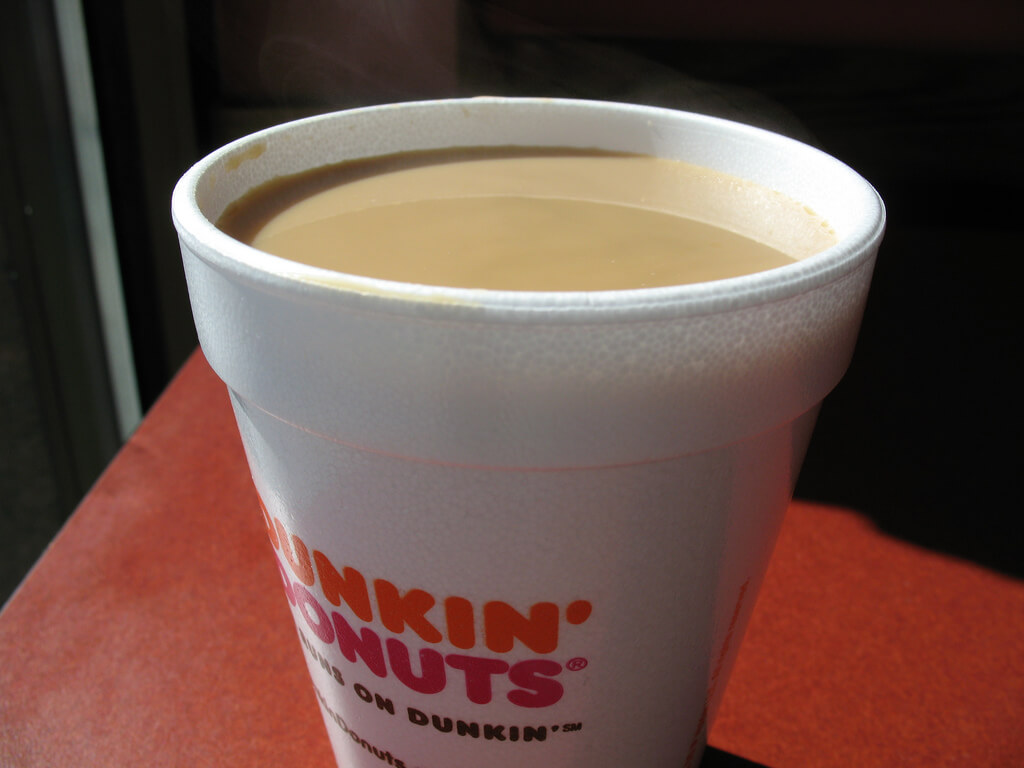 Ah, Dunks. A staple in any New England coffee-addict's life. Not as pricey as Starbucks, and often shorter lines, Dunkin' Donuts is a great option for your caffeine fix. However, this coffee shop is not actually on BC's campus. It's across Comm Ave, next to White Mountain. So if you really want your cup of Dunkin', you have to commit and carve out a decent chunk of time for the walk. Also, because it's not a part of BC dining, it's not included in the meal plan.
5. The Ratt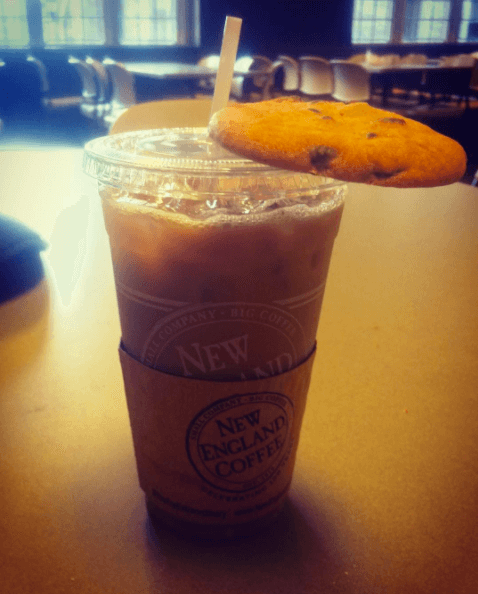 Freshman year I never stepped foot in the Ratt. The lack of underclassmen terrified me. Once I got over that fear, I realized just how convenient and delicious it is. Found in middle campus, in the basement of Lyons, the Ratt is a great stop for a quick snack and cup of coffee in between classes. The nice part is that it serves Green Mountain coffee, which most would argue is better than the normal dining hall coffee at BC. They serve various flavors, even seasonal ones. Even better, this is all included in your meal plan.
4. Hillside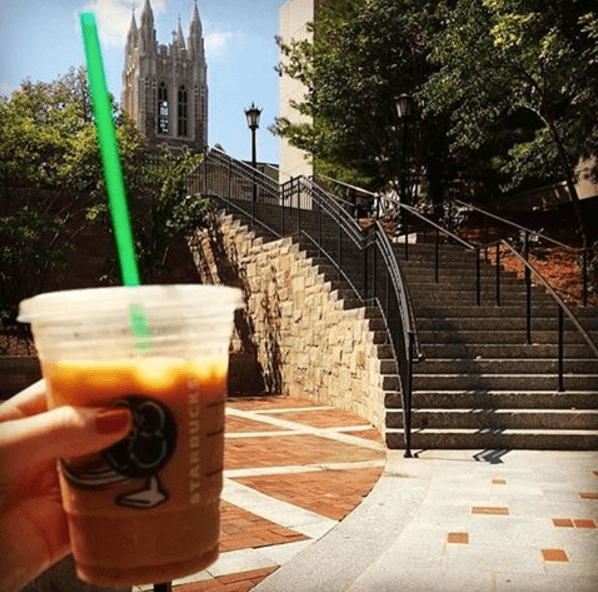 Everyone loves Hillside, with its paninis and frips. Not everyone loves the seating arrangements, though. If you live on lower or frequent the Plex, you know that Hillside is always packed. Always. Sounds great if you want to run into some friends or quickly meet with a teacher, but not so great if you want to actually sit down while eating and chatting. "Studying abroad in Italy has made me realize that most coffee in America is just hot, colored water, but if you're getting it at BC, the best place to get it is Hillside," sophomore Mike Flynn said. Hillside also makes great specialty drinks, but alas, none of these products can be paid for with the regular meal plan.
3. Starbucks (On the Fly)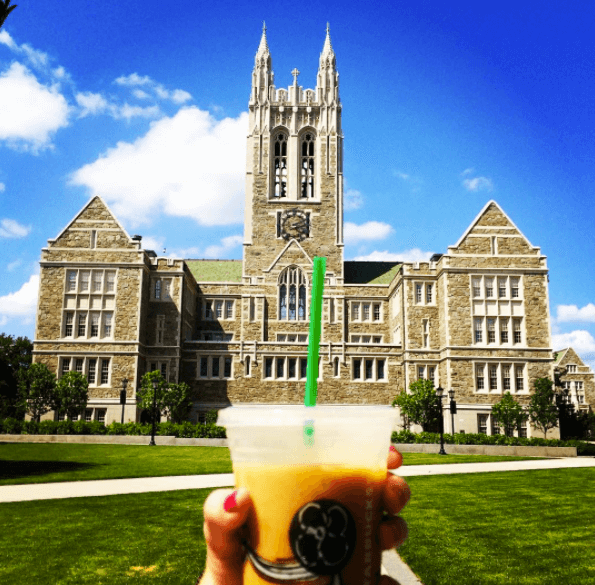 Call me basic, but I love my grande vanilla latte from Starbucks when I need an afternoon pick-me-up. Honestly, who doesn't have that one Starbucks drink that can brighten their dimmest day? "Bringing Starbucks onto campus was a great step towards better coffee," Schaub said. This counter might not have every option available at a full Starbucks shop, but it comes close enough. "Starbucks coffee is super consistent and I like how familiar it feels," sophomore Fiona Hynes said. "There are usually a number of people working, so service is quick and it's always there for me when my illegal Keurig is confiscated from my double on CoRo."
2. Stuart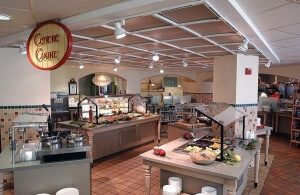 Some of us hold fond memories of this dining hall. Most students have never even seen the building, as they were fortunate enough to live on Upper when they arrived at BC. The down side of Stuart's coffee counter is that it's on the law school campus about a mile or so away from main campus. The upside? It's the law school's coffee. In the dining hall. That means the specialty drinks (all your soy lattes and mint teas) fall under your regular meal plan. To top it all off, you'll barely ever need to wait in line. "I was a freshman on Newton, so Stuart will always hold a special place in my heart, but I don't think I'd get on a bus just to get a cup of coffee from there now," Flynn said.
1. The Chocolate Bar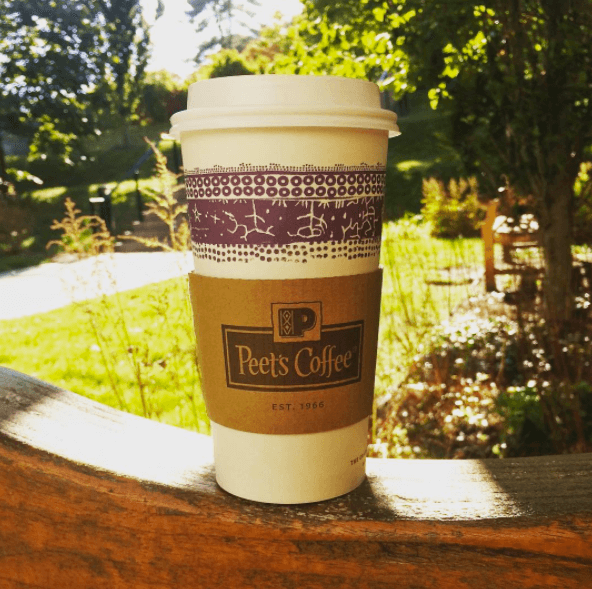 Located right in middle campus, this is the only coffee supplier that successfully achieves that typical, collegiate coffee-shop vibe loved by students and professors alike. At the Chocolate Bar, you can grab a cup of regular coffee with a muffin on your way to class, or sip on a flavored latte while finishing up your history essay.
"The Chocolate Bar is nice because it isn't the dining hall, and it's centrally located on campus so you can grab and go if you need to," sophomore Courtney Gleason said. That is, if you can manage to snag a seat. The lines are rarely short, and you can't use your meal plan to pay, but true coffee fanatics are willing to wait those extra 10 minutes for their superior cup of Joe.
Coffee around BC wouldn't be the same without a #basic tank.