The dining hall used to reek of freedom and endless possibilities. That is, it did for all of about four days until I could no longer stand the randomized collections of familiar elements on my tray. I'll start with some rice; that seems safe. Wow, better get some of this edamame—as well as everything else in this salad bar. A hot chocolate machine? I love this school! …What have I done.
Though slightly disheartened by my shortcomings in meal-planning mastery, I have not lost faith in the freedom and endless possibilities that lie in our beloved dining hall. To avoid mismatched meals, here is some dining hall inspiration to overcome any DH slumps you may have fallen into.
1. Breakfast Burrito — Laura Wendelberger, University of Notre Dame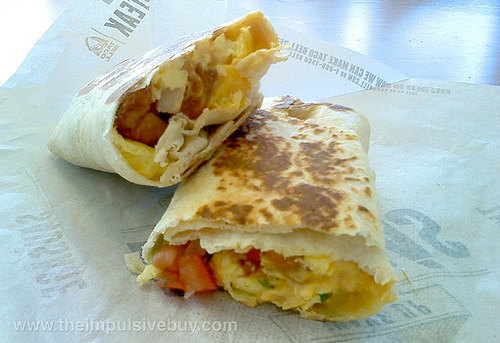 Laura's an engineer in the classroom and the dining hall alike, as shown through her innovative breakfast burrito recipe that takes standard scrambled eggs to a diner-worthy standard. To make it, head over to the Mexican food station. Grab a tortilla with cheese and salsa of your choice sprinkled inside. Bring this to the hot breakfast area and scoop in scrambled eggs, some sort of breakfast potato and any meat you deem fitting. Buenos Dias!
2. Chopped Deli Salad — Andrea Kang, Northwestern University
This recipe comes from Andrea Kang on Northwestern's SpoonUniversity page. Start with some romaine lettuce and garbanzo beans, then at the sandwich station load on chopped salami, sliced tomatoes and provolone and/or mozzarella cheese. Top with a Dijon Mustard Vinaigrette (or any dressing of your choice). Toss evenly and enjoy! (Optional: Close your eyes and pretend you're in a sophisticated Italian deli.)
3. Chicken Parmesan — Parker English, University of Notre Dame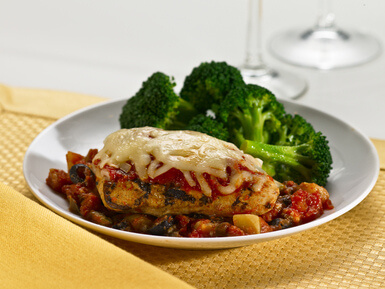 Chicken parm is always a crowd favorite. Quarter-miler star and master chef Parker English explains the process of bringing this piece of home onto your plastic tray any day you please. "First get the chicken. Choose between grilled and breaded—both are served daily. Then go over to the pasta station and place some marinara sauce on your chicken—just a thin layer. Go to the salad bar and add your choice of cheese, mozzarella or cheddar. After that go to the toaster oven and place your chicken with sauce and cheese on the conveyor belt." Perfection.
4. Veggie Quesadilla — Taylor Craft, University of Notre Dame
Give your quesadilla a little Mediterranean flair with this unique recipe from Notre Dame student Taylor Craft. Put feta cheese, onions, mushrooms and spinach into a bowl. "And if you're feeling lucky, add olives," Craft said. "Mix all the ingredients in the bowl so they blend, then spread them out on the tortilla. Fold the tortilla over, then place in the panini maker for about 2 minutes—and viola!" Leave your friends in awe of the distinguished chef they've been unknowingly dining with all this time.
5. Toasted Peanut Butter Hamburger — Jake Plichta, Wheeling Jesuit University
"Hamburger patty on toast with peanut butter" may sound a bit questionable at first, but Plichta claims it's the grub of champions. "It's got lots of protein and is really good. I eat it after [swim] practices with a glass of chocolate milk." He added, "I personally only add peppers when I'm feeling crazy." Get those #gains.
6. Honey Nut Ice Cream — Molly Robinson, University of Notre Dame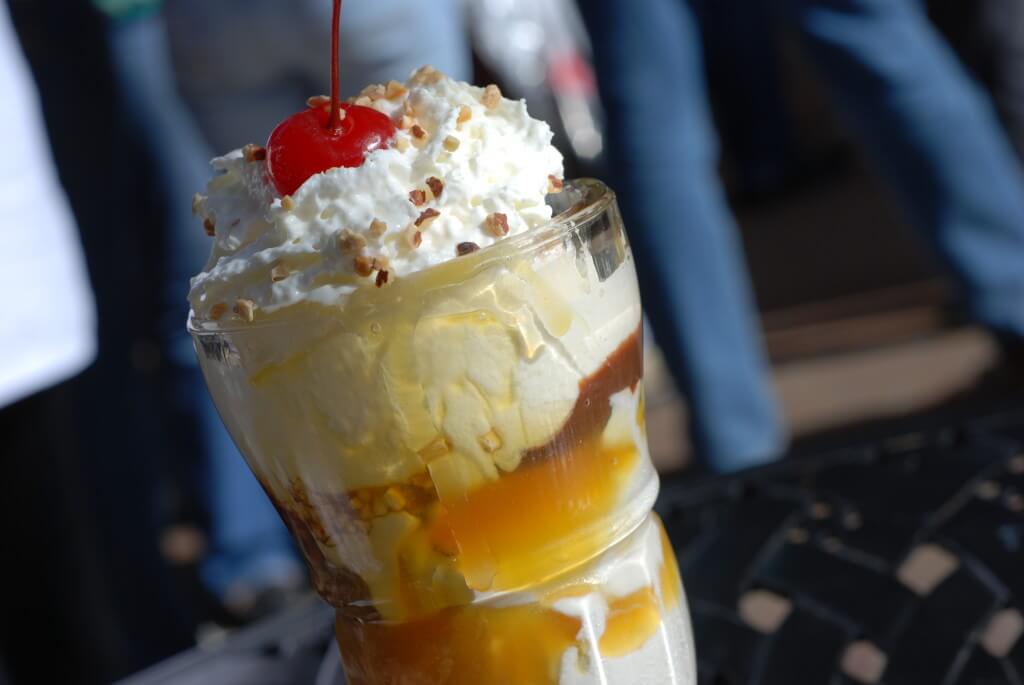 "Vanilla soft serve ice cream with peanut butter and honey is my go-to," Robinson said of her favorite out-of-the-box dining hall dessert, because she's an independent woman who refuses to be confined to the toppings provided at the ice cream/fro-yo station. You go, Molly.
7. Turkey Cranberry Panini — Brown University
Brown University's creative dining hall cooking website titled "Ratty Gourmet" contains dozens of student-derived recipes. This one, posted anonymously, sounds like something straight out of Panera. After grabbing two slices of rye bread, slather on that cranberry sauce and mustard. "Layer spinach, turkey, tomato and swiss cheese on cranberry sauce. Panini press for 4-6 minutes. Cut in half and enjoy."
8. Soft Serve Affogato — Brown University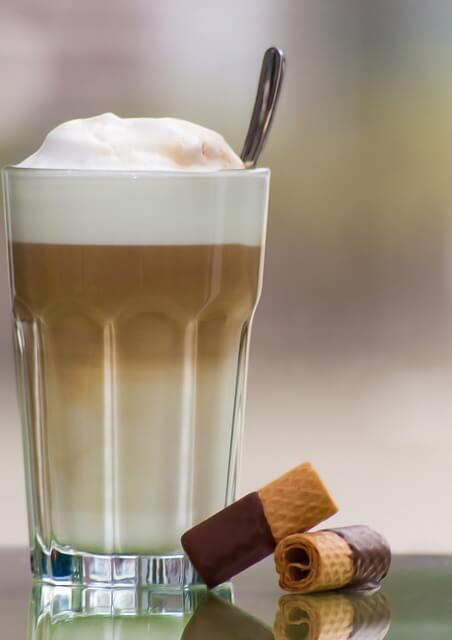 When it comes to froofroo drinks at Starbucks, the heart says yes but the bank account says "please reconsider." The Ratty Gourmet offers the perfect solution, right within the dining hall. Start with some soft serve vanilla ice cream in your cup, then pour hot coffee right on top. Add toppings to your heart's content (Sprinkles? Cinnamon? Chocolate sauce?) and enjoy. Finally—a sugary caffeine concoction made by a barista who actually knows how to spell your name.
9. Peanut Butter Banana Waffle — yours truly
I now present my own creation, showing that even the seemingly most hopeless causes have the potential for dining hall artistry. The Peanut Butter Banana Waffle was a necessity-bred creation that arose in the cold confines of continental breakfast last year. If you ever find yourself in need of a warm, indulgent alternative to cereal or yogurt, simply top your waffle with peanut butter from the sandwich station and then throw on some sliced banana. Take it one step further with a drizzle of syrup or honey.
So, there you have it: a mere glimpse into all the hidden potential of your dining hall. Meet you at the panini press.