I always looked forward to having the ideal "college experience." I imagined attending a huge university, going to tailgates, joining clubs and acing my classes. I wanted to take advantage of every second of the four years and I couldn't wait to begin.
Most importantly, I looked forward to joining a sorority. It was my dream since I was 13 years old.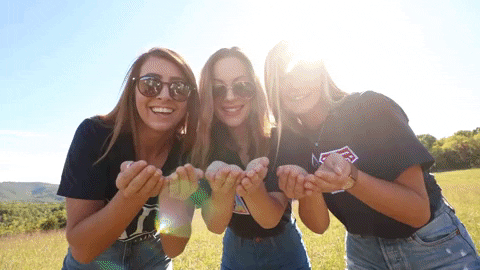 By attending UMass Amherst, I found myself a step closer toward the path I imagined myself following. Sorority recruitment occurs during the fall semester at UMass. I just moved into my freshman dorm and loved hanging out with my dorm friends. The people in my dorm hall were extremely social and very welcoming, exactly as I'd hoped. However, none of my friends planned to join Greek life, so I hesitated to join so quickly.
Greek life at UMass is not as big as it is at other universities, since not as many people tend to get involved. I also noticed that it is extremely common for students to join Greek life sophomore year at UMass. So, I confidently postponed recruitment until the fall of my sophomore year.
About halfway through my freshman spring semester, I became very homesick. Being an out-of-state student surrounded by mostly Massachusetts residents, I missed my home, family and friends in New Jersey. Living the independent "college life" at school only takes you so far. I made many amazing friends at UMass and had so much fun during my freshman year, yet I missed the comfort of my own home. Thankfully, it was time for summer break.
But somehow, I returned my sophomore year with little excitement about leaving New Jersey again because I knew that I needed a new focus.
What kept me motivated was knowing that sorority recruitment was right around the corner. In high school, my friends and I would sit at our lunch table and talk about what sorority we could see ourselves in. We would constantly scroll through Instagram to catch up on new college trends set by sorority girls. For a college student, living in a mansion-like sorority house seemed like a dream. I even remember taking some colleges off my list if they didn't have Greek life or sorority houses. Crazy, I know. Before recruitment, I bombarded my friends in sororities with questions regarding topics to talk about during interviews and where to buy the best stand-out outfits from. I was ready with my Urban Outfitters and Nordstrom dresses months in advance.
I couldn't wait to start a new chapter of my life at UMass. It felt like the excitement of starting freshman year all over again.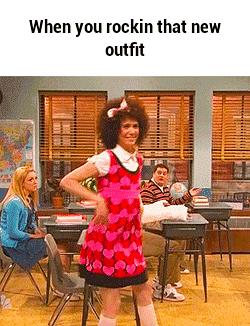 Fast forward: I am the happiest person alive during recruitment week. I anticipated this week for years, so I was thrilled to finally be getting dressed up and going through the motions of making connections in each sorority. I just finished the day of house tours, where I visited two sororities that I was extremely excited about. The next morning, I patiently sat in class, excited to find out which sororities I would visit in the final round. My Rho Gamma, a recruitment counselor assigned to help a group of girls find their dream chapter, was also responsible for telling me which sororities called me back to another visit or not. Five minutes into class, my Rho Gamma texted me that I was not called back to either sorority.
Heartbroken doesn't even begin to explain how I felt. The years I spent dreaming of the day I would join a sorority vanished with a simple text. I spent months learning about each sorority and imagining the feeling of finally finding out which house I would end up in. There were days and hours I sat anxiously waiting for recruitment week to begin since the idea of Greek Life made me excited to come back to UMass my sophomore year.
I had to "trust the process," but I couldn't understand how my Greek life experience ended so abruptly.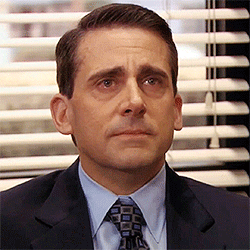 Since Greek life tends to be on the smaller side at UMass and a majority of my friends weren't in a sorority, this denial had no effect on me. However, that was my issue. No matter how happy I was at UMass, I felt partly unfulfilled because of how much I was looking forward to sorority life. Now as a junior, I take advantage of clubs related to my majors, hang out with friends more often and constantly take every opportunity to stay busy.
I chose UMass for many reasons, one being the dream of joining a sorority. I tried to create my ideal "college plan" before actually attending UMass — a big flaw of mine. In reality, there is no direct path. College may not be what you originally expected or dreamt of, but that's the reality of the "college experience." College consists of ups and downs; they'll lead you to the path you didn't plan on taking. That's the real college experience. All you can do is try to expect the unexpected and embrace it.