Every student at Boston University knows not to step on the infamous seal in the center of Marsh Plaza, or else, as legend says, they won't graduate in four years. But Boston University holds plenty of things undergraduates need to do, rather than avoid, before they finally graduate. From experiencing all the things Boston offers to the basic rites of passage as a BU student, undergraduates need to cross off a lot of things off their BU bucket list before stepping on the seal.
Check out the top 21 things BU students need to do before graduating.
1. Realize why Boston's called "the walking city"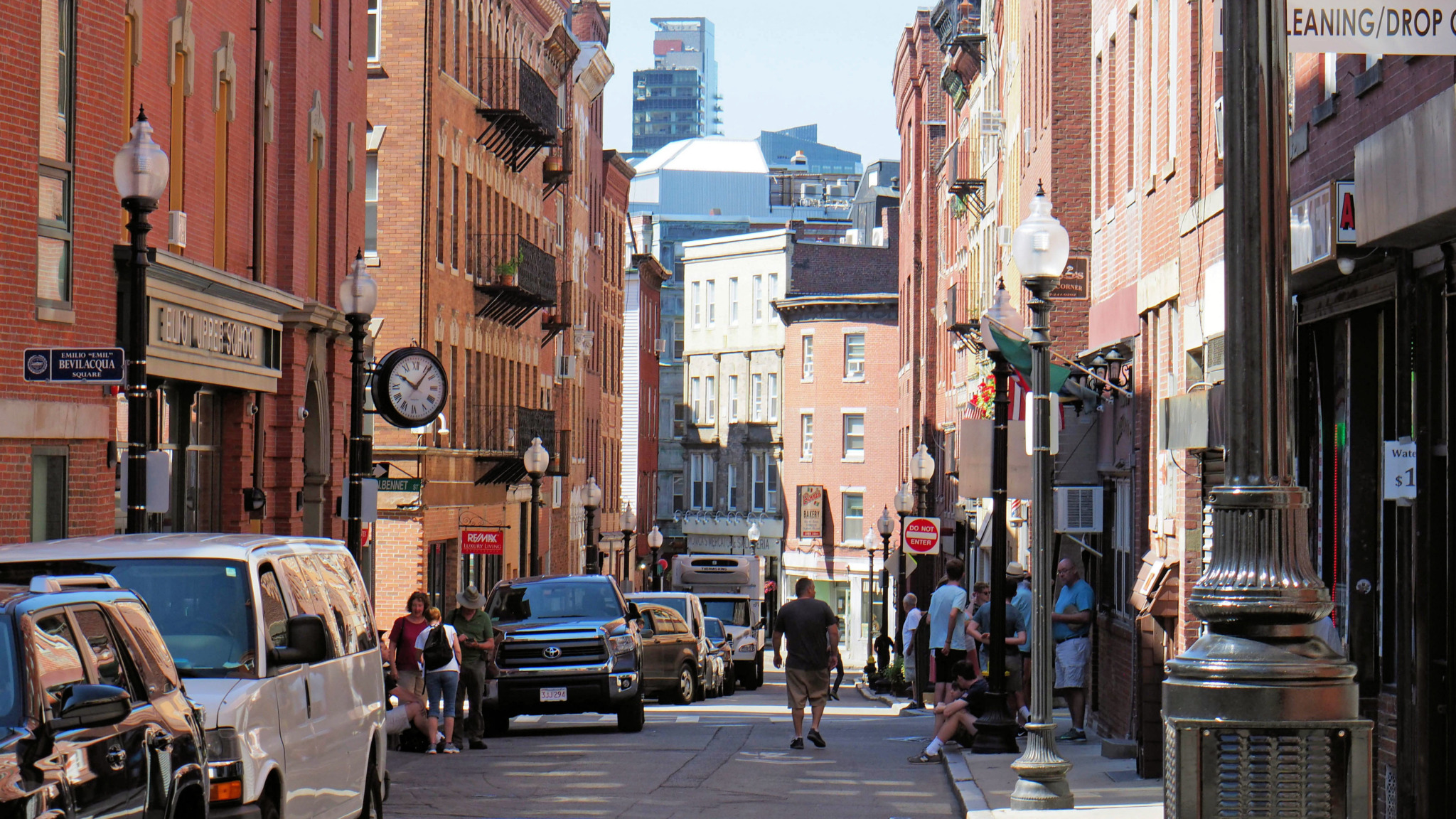 Due to its compact layout and great pedestrian accessibility, America knows Boston as the "walking city." While most people prefer the T in the middle of winter, when nice weather arrives, take advantage of the ability to walk not just from West to East campus, but from Kenmore to Boston Common in 35 minutes. "Walking around and taking in, like, all the secret gems of Boston lets you appreciate where you're living," recent BU graduate Antonia DeBianchi said. In a city with varying architecture and plenty of hidden gems, every venture out leads to a new favorite spot. Make sure to get out of the BU bubble by going to communities like Jamaica Plains, Southie or even Lower Allston. Every area holds its own personality with places to walk around and explore.
2. Sit in the worst seats of Fenway Stadium
Thanks to Student9s, a program that lets local college students buy the unsold or unwanted tickets to a Red Sox game for $9, even broke college students can watch a Red Sox game. "I feel like you have to go to Fenway for a game," BU graduate Margaret Hauck said. "I don't know what it is, I think baseball is a very boring sport to watch but there is just something about a whole stadium singing Oh Sweet Caroline that is very wholesome." Even if baseball isn't your thing, the spirit of lively Bostonians, some peanuts, and singing along to "Sweet Caroline" will make you fall in love with Fenway.
3. Go to a Beanpot hockey game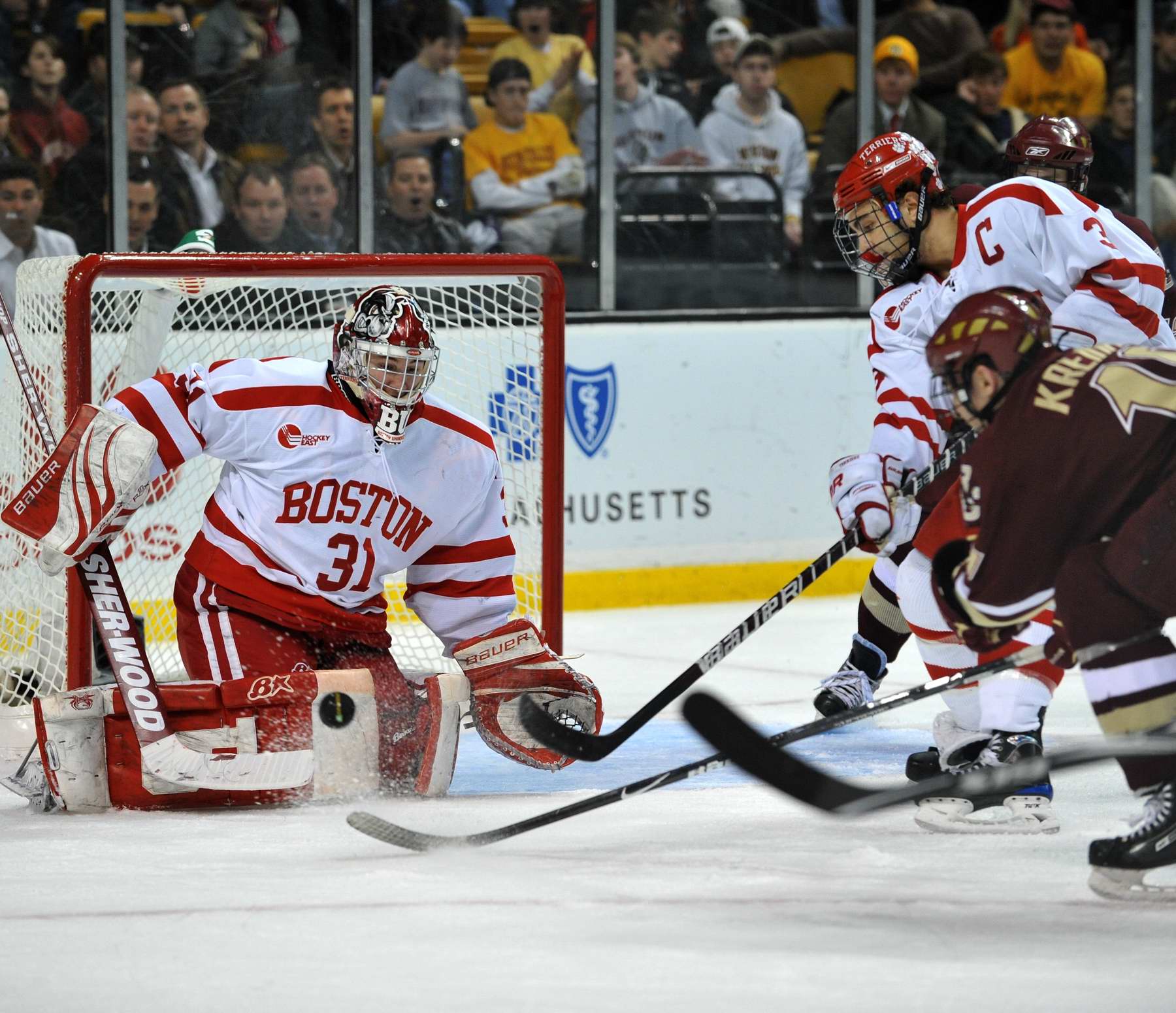 The Beanpot is an annual hockey tournament among the local Boston schools. As the record holder for most wins, BU takes the Beanpot seriously, and all BU students should attend a game at one point. "The Beanpot is such a big moment for school pride," recent BU graduate Hannah Harn said. "The solidarity and community you see at a BU Hockey game is unimaginable." If you can't make it to a Beanpot game, try to at least make a BU versus Boston College hockey game. The intense rivalry brings out all the best school spirit, chants and cleverly taunting signs.
4. Find your study spot
Due to the campus' integration with the city, many cafes and parks reside on or near campus. Make these spots a part of your routine when it comes to studying. "Find your favorite cafe and make it like a little sacred spot… whether it's on-campus or off-campus to be your dedicated spot to study," DeBianchi said. Sometimes the campus study rooms get a little bleak and dreary after sitting in them for too long. Dedicating a place to study in a more cheerful atmosphere instead can help students feel re-energized and ready to grind.
5. Volunteer in the Boston community
Taking part in the Boston community means giving back. The city of Boston and Boston University hold many different ways to get involved. "My favorite memory was volunteering [at Red Cross Food Pantry] Thanksgiving weekend. There were so many families lined up and I was able to talk with them and give them the food they needed and be there with a group of people who really wanted to help. It was really humbling," DeBianchi said, who volunteered through the service sorority Omega Phi Alpha. "It's not like you go just to feel good about yourself but you go because you actually want to help people." Whether through the First Year Student Outreach Program, an Alternative Spring Break trip or Greek life, every BU student should give back to the city of Boston.
6. Pull an all-nighter in Mugar Library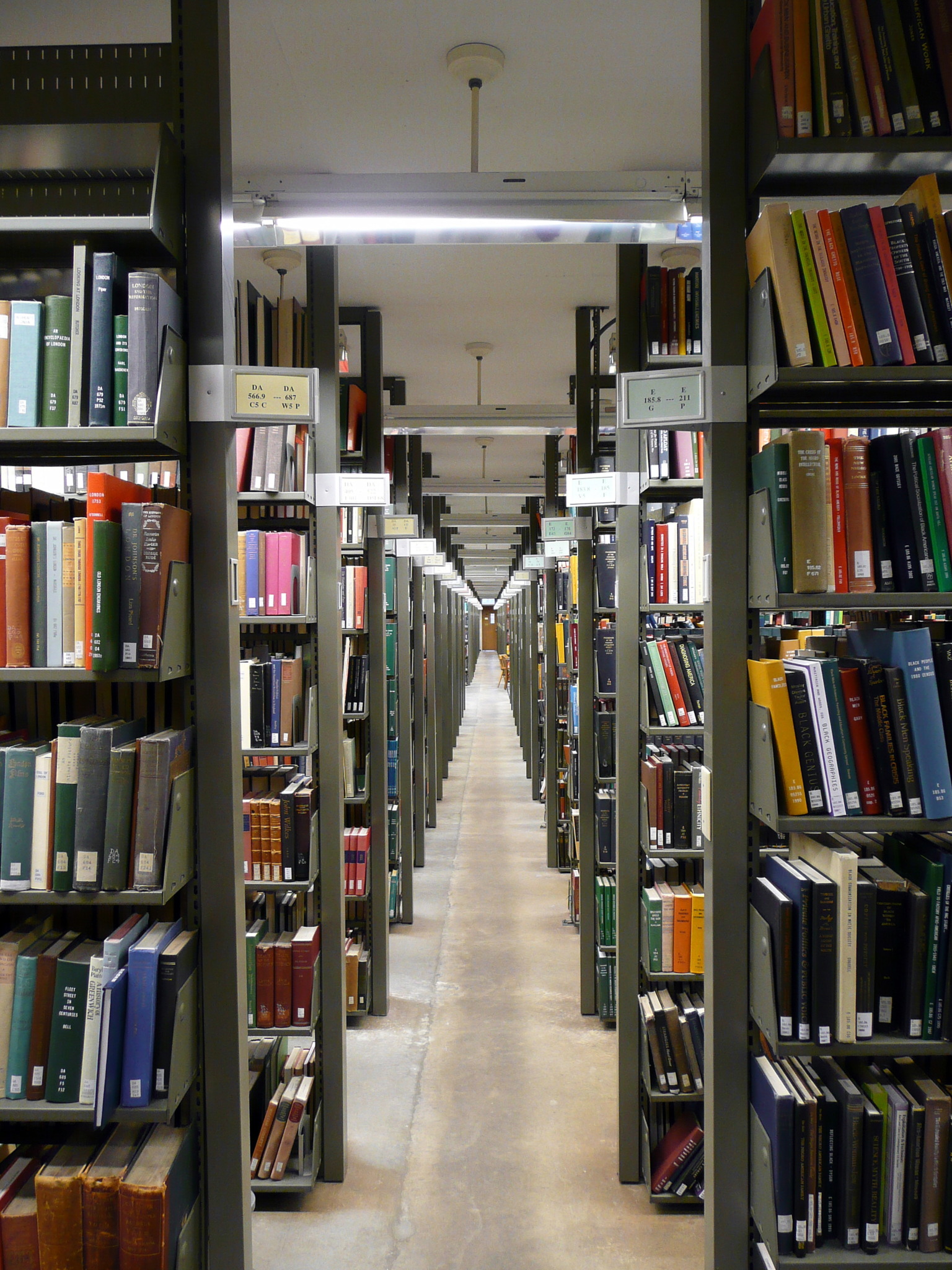 While BU doesn't encourage bad study habits during finals week, Mugar Library does stay open 24/7 for those awake enough to study past 2 a.m. "I think like one chaotic night in Mugar with all your friends is necessary at one point," BU graduate Amanda Pliszak said. "Like bad college snacks and stuff like that is definitely necessary." Even for those good at time management, a late-night study session in the Mugar Library constitutes a quintessential BU student experience.
7. See both sides of Marathon Monday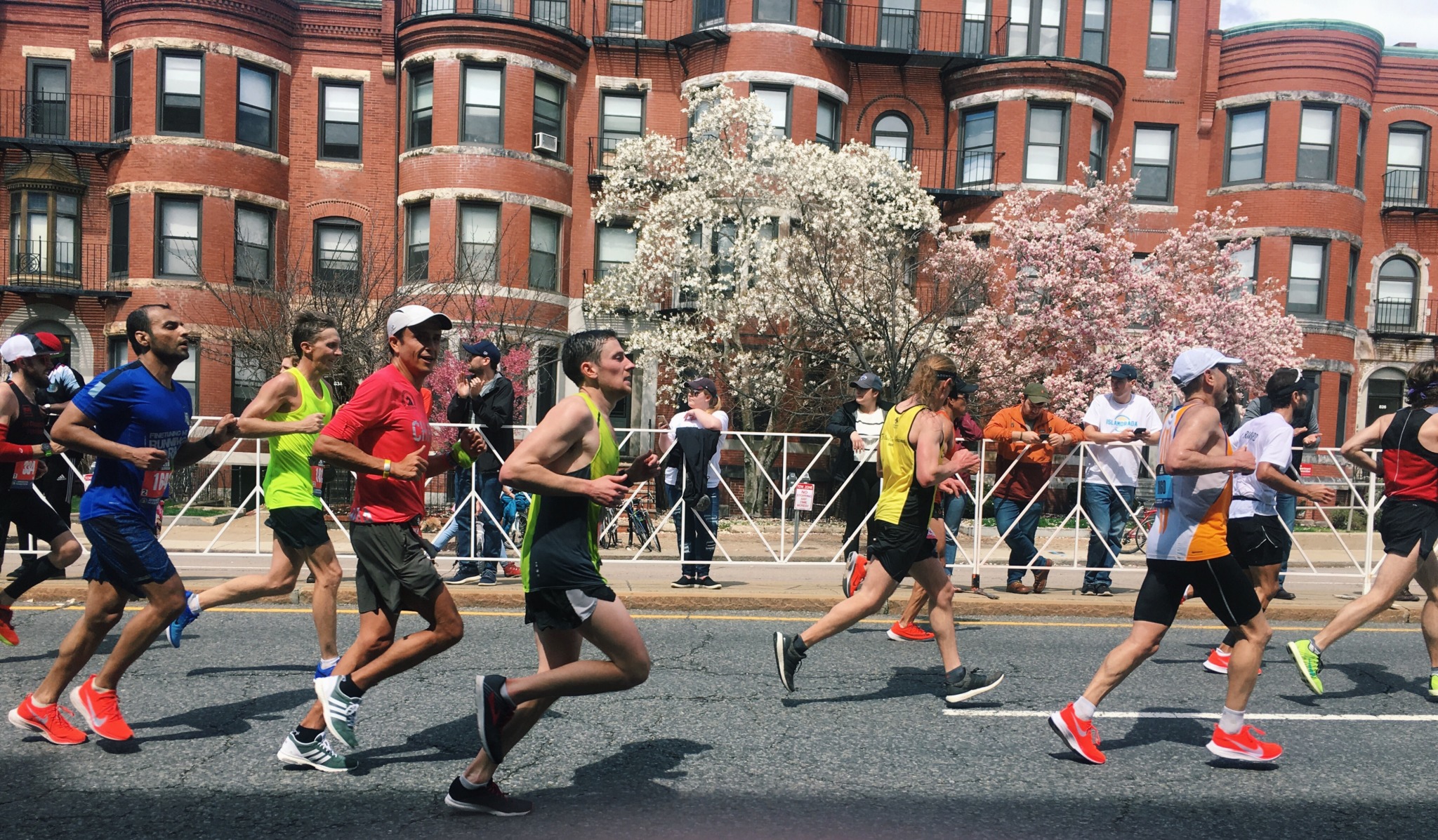 Both the city of Boston and its college students dub Marathon Monday as the biggest day of the year. For many college students, it means waking up as early as possible to drink mimosas and party. But make sure you experience both sides of MarMon before leaving BU and stick around to actually watch the race. "It is a really beautiful sight to stand on the finish line and watch because it's one big day where so many Bostonians and people from all over the world get together," Pliszak said. "That was probably one of my favorite memories of college, just watching the marathon." For students not from Boston, seeing the race can make you feel truly a part of the city. "It's really exciting to watch and it makes you feel like you're really in on the action and makes you feel proud to be in Boston," DeBianchi said. After missing the marathon this year due to its cancellation, all BU students should make sure to cheer on the runners from the sidelines next year.
8. Meet the next indie artist at a small venue or house show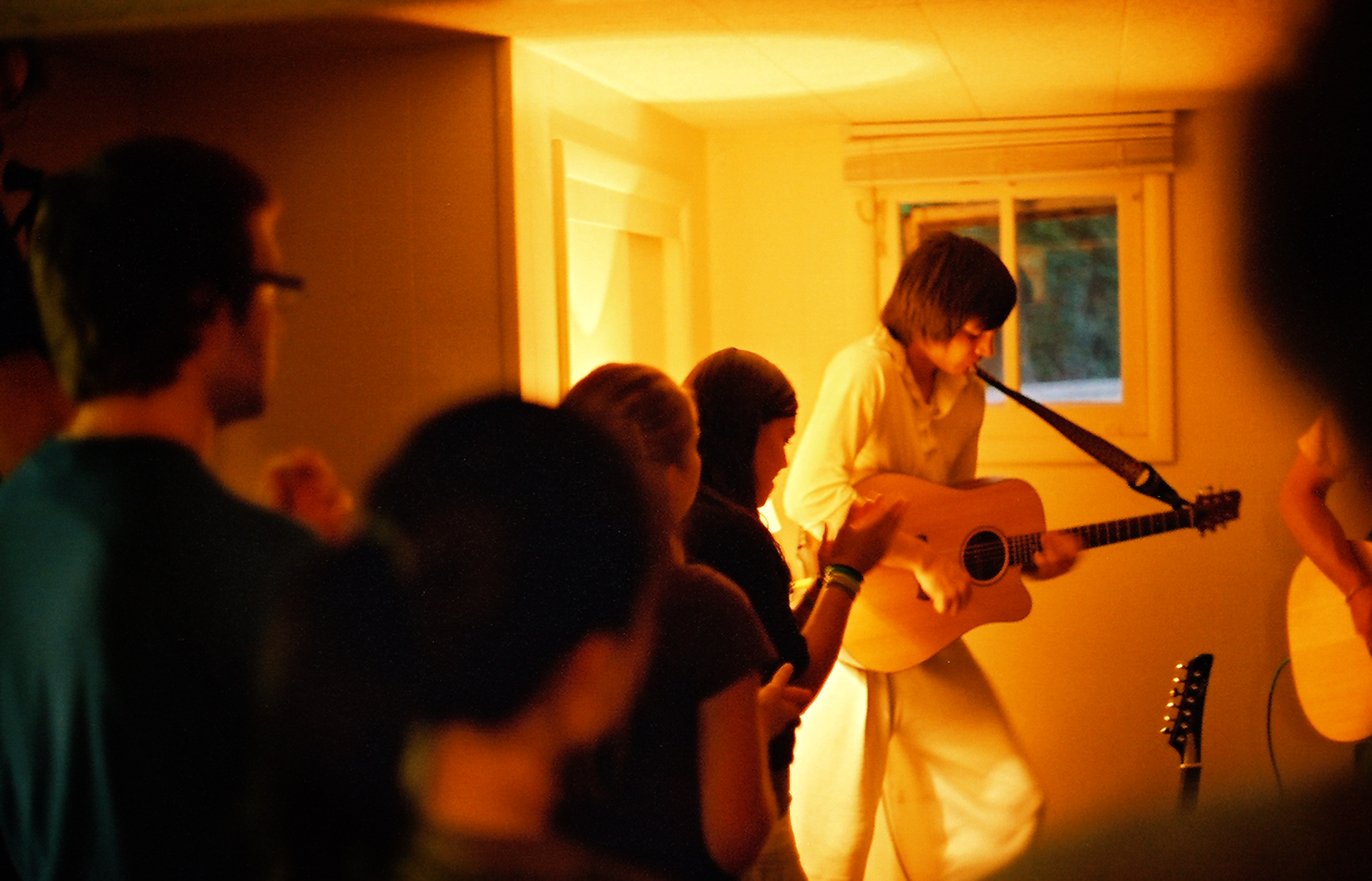 Boston has a phenomenal music scene and it's integral to the city's culture. While Boston houses plenty of large venues like Fenway and TD Garden, you'll fall in love with the next rising indie star at smaller concert venues tucked away in Boston and Cambridge. "There is always a house show or a small-venue gig for local artists, and tickets are usually not too expensive," Harn said. "Local music is a big part of Boston's culture, and familiarizing yourself with Boston's music will help you understand the people and culture of the city." If you want something you've never heard before, make sure to go to a House Show in Allston where local Berklee kids rock out in a poorly lit basement for you and a handful of other college kids.
9. Share some nachos at Sunset Cantina or a pizza at T. Anthony's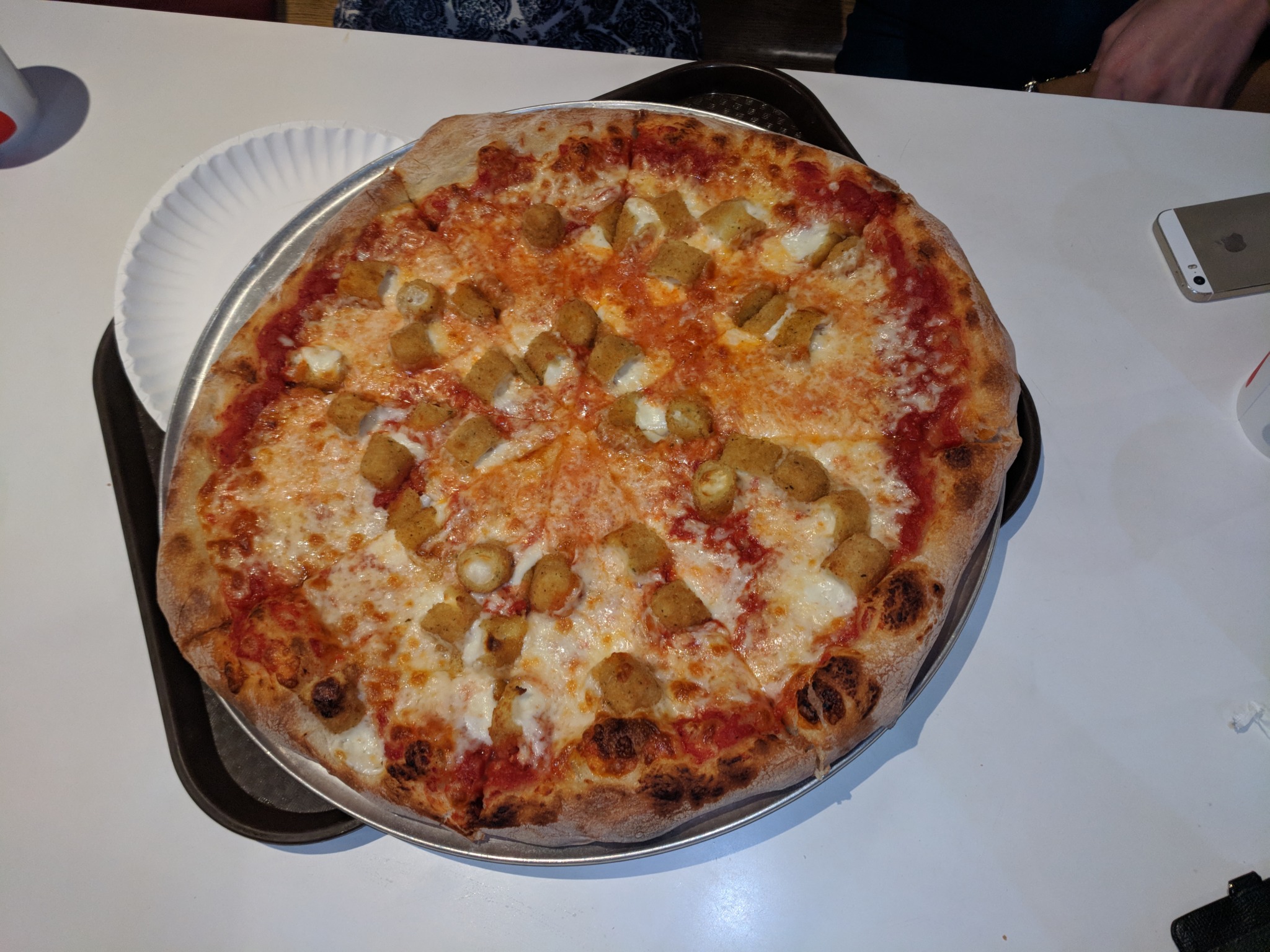 No list of things to do at BU is complete without mentioning our love for food. Classic late-night BU food spots, Sunset Cantina and T. Anthony overflow with students on weekend nights. Go to Sunset Cantina for its giant nacho plate and T. Anthony for its infamous mozzarella stick pizza, both perfect for sharing.
10. Get crafting with the BU arts initiative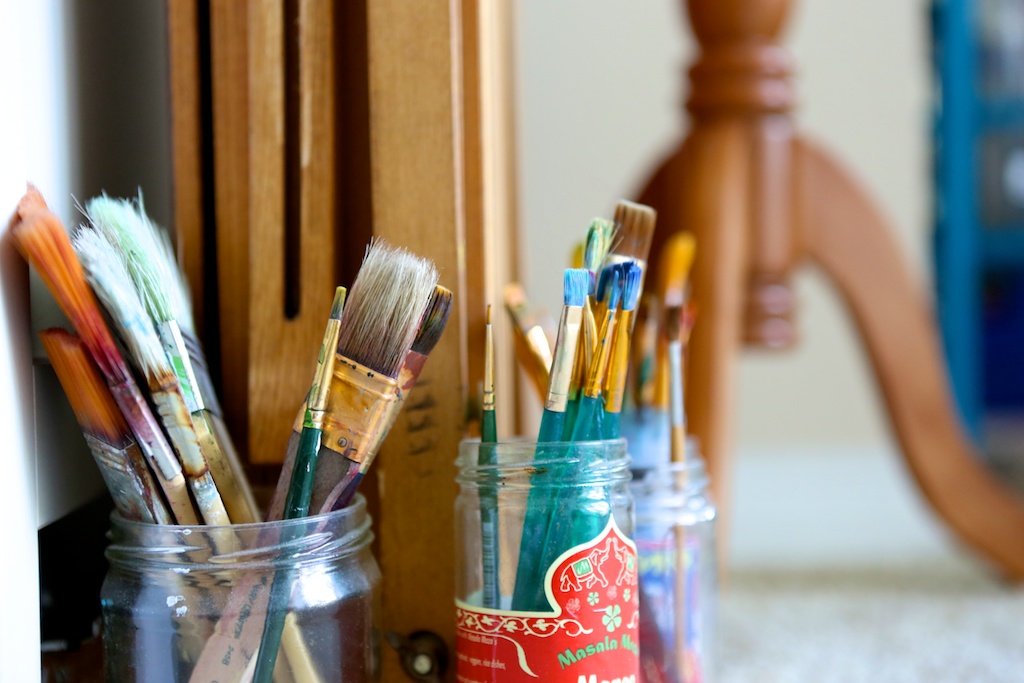 BU dedicated the BU Arts Initiative program to engage students in the arts. They host events throughout the year for students from any major, artistic or not, to craft, make art and learn new skills. "The BU Arts initiative events are so much fun, even if you're not very good at it," Harn said. "I loved getting to hang out, listen to music, and just do my best with my friends. I almost always left exhausted from laughing too hard as we struggled to figure out how to weave the yarn or whatever fun activity they had on tap that night." You don't need to consider yourself an artist to go: just show up with some friends and get ready to let your creative energy out.
11. Take advantage of the free things in FitRec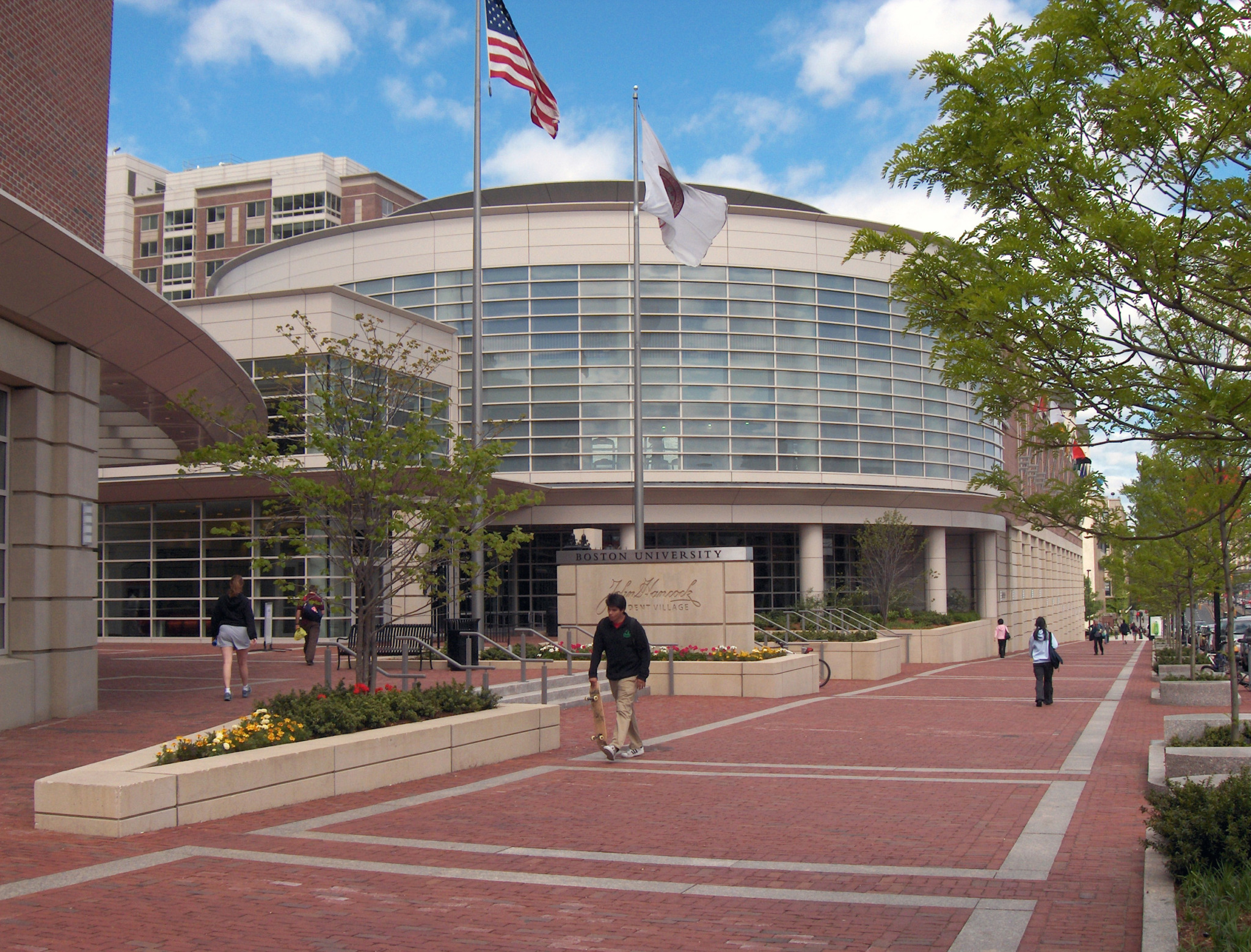 BU's PDP one-credit classes let you take full advantage of all the things FitRec offers for free. With a rock wall, pool and classes ranging from boxing to jazz lessons, FitRec offers a lot of fun ways to stay healthy while at BU. FitRec even gives a one-week free trial for all of their general classes in case you want to buy a class pass instead of signing up for a specific course.
12. Join a group or class completely unrelated to your major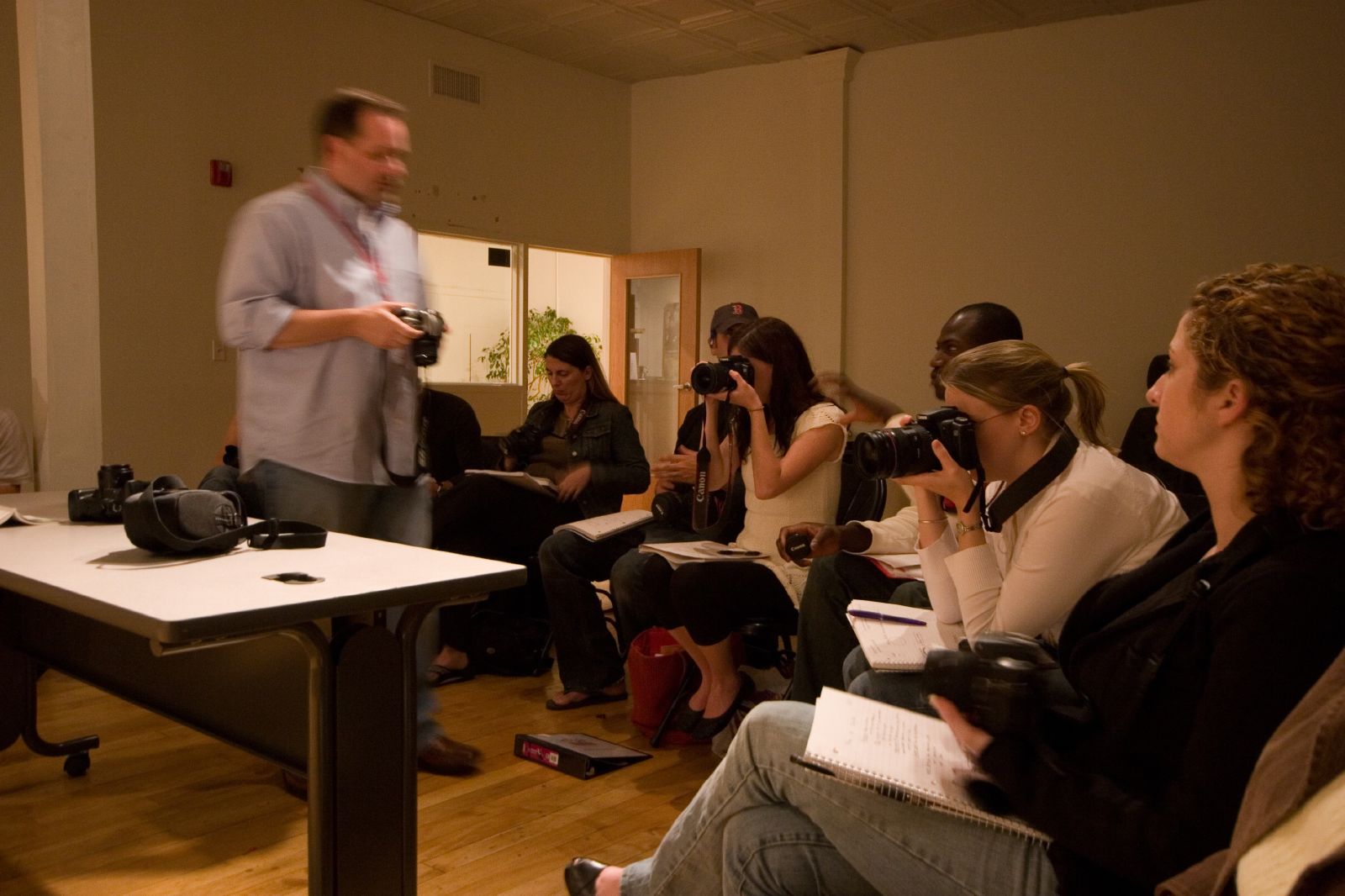 Not everything you do in college needs to fall in line with your career; with so many opportunities, take advantage of the chance to try things just for fun. Going to Splash at the beginning of the year makes this easy, with every possible student organization at the event promoting their group in one place. "It's hard to know where to start, like how to get involved, and I think [going to] Splash, even though it's overwhelming, and signing up for something interesting, is a way to get a taste of things that you can get involved in to try to find whatever is the best fit," Hauck said. Even taking classes out of your major lets you engage in new and interesting topics. "Freshman year's when I took the most fun classes because of prerequisites," DeBianchi said. "Those are the classes I always talk about, those are the ones that stick out in my mind instead of all the ones that stereotypically are a part of your major." Taking classes or engaging in clubs outside of your specified major not only makes for a more fun semester but can also give you new perspectives and ideas.
13. Indulge in Boston's winter charm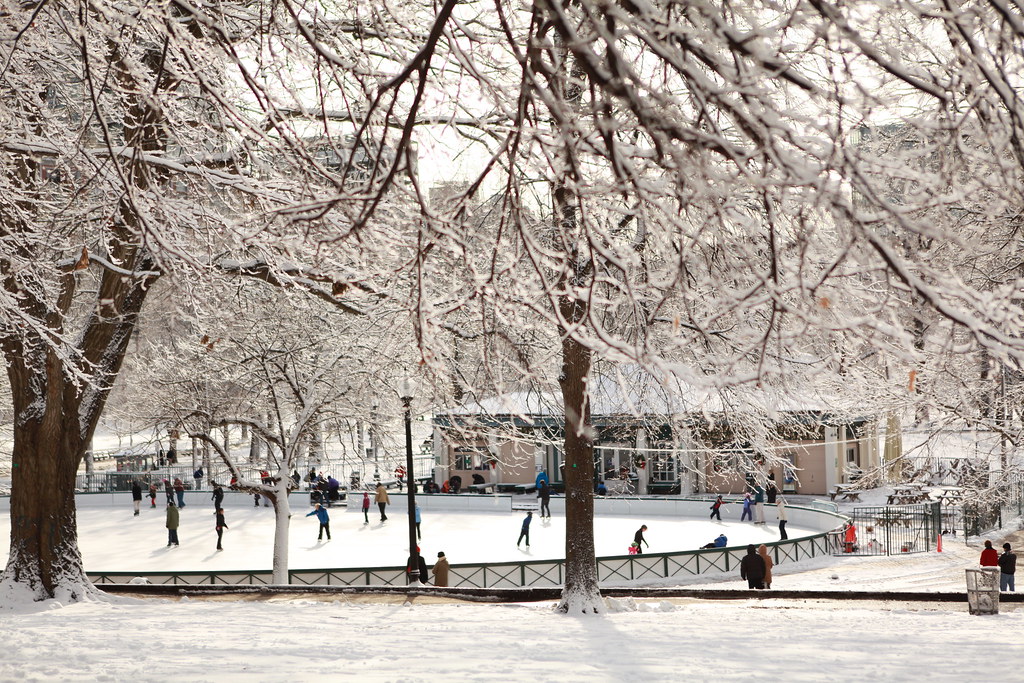 Winter in the city comes with countless winter-themed events that all BU students need to attend. Don't miss one of Boston's most popular events, ice skating at the Boston Common Frog Pond. If you go on a Thursday, admission to the rink goes down to half-price for college students. The Allston-Brighton Winter Market, a lesser-known event, features four days of music, food, interactive art activities and local vendors selling crafts, goods and art.
14. Go on-air with WTBU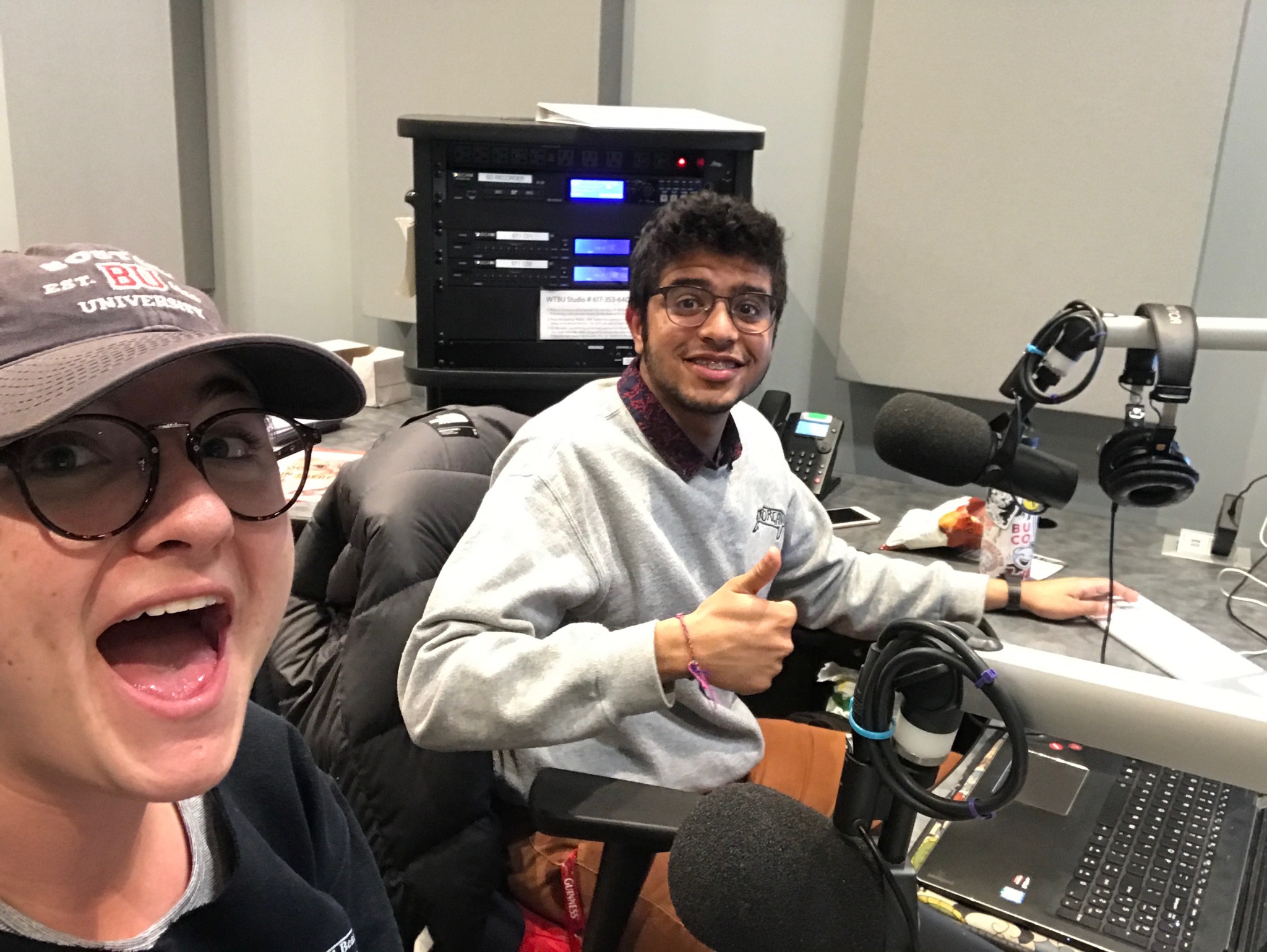 Starring in your own radio show or podcast seems like an experience reserved for TV or movies, but through WTBU, BU's own radio station, students get the opportunity to create and operate their own shows. "No space is as liminal as the College of Communication after 10 p.m.," Harn said. "I've spent countless nights in COM after dark, playing niche music and having in-depth discussions about life, our favorite albums, and anything else that came to mind. College radio seems cliché but it really is as special as the teen college flicks would imply." With unique and niche shows filling the odd hours of the night, joining the WTBU community introduces you to engaging topics and passionate creators at BU.
15. Work on campus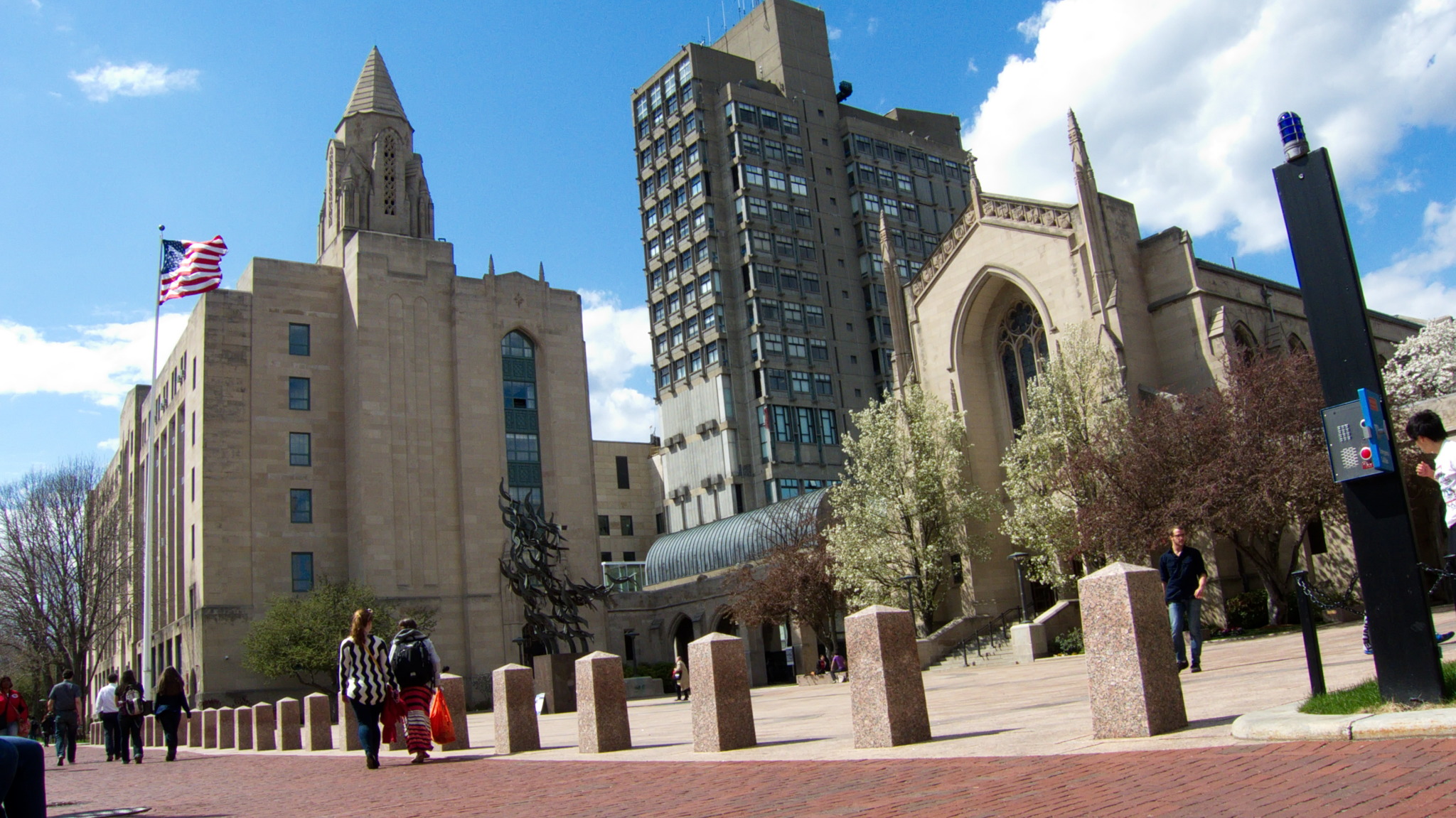 Even though Boston has plenty of places for college students to work, many undergraduates can attest to working on campus as a great experience. Working on campus offers a great alternative for students who can't afford an unpaid internship while in college as well.  "There's a lot of opportunities to work on campus that still promote professional development and give you the same skills an internship would," Pliszak said. "Honestly now that I'm interviewing for jobs, a lot of people are very interested in the on-campus work I did." While Pliszak worked at FitRec, BU hosts a range of available jobs in different departments of the school and requiring different skills, making the perfect one for your resume easy enough to find.
16. Test out Greek life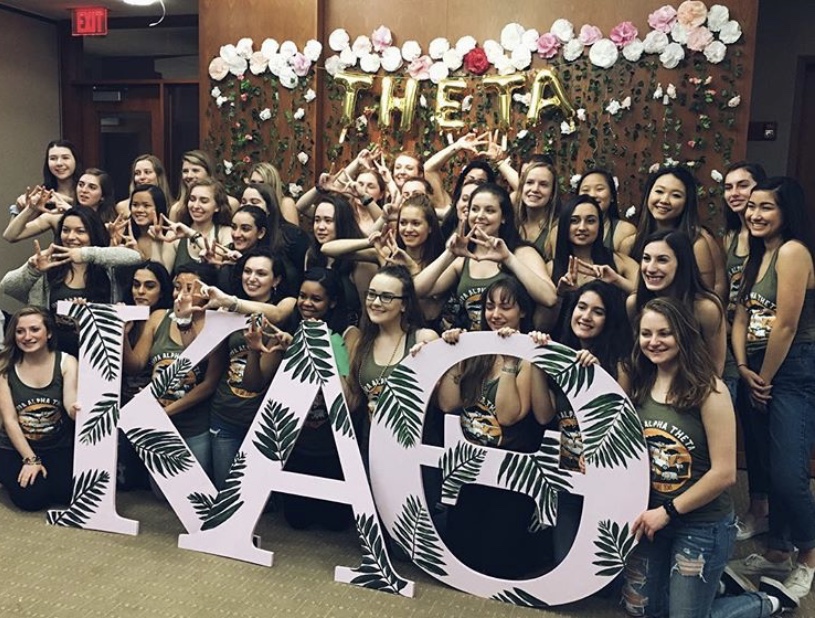 Only 10 percent of BU's student body participates in Greek life, making rushing a sorority or pledging as fraternity a lot less intimidating for undergraduates. You don't just have to be a freshman join one either, with students even joining sororities or fraternities as juniors. "I kind of went through [recruitment] because I was like I don't really have anything to lose," Hauck said, who joined her sorority as a sophomore. "And it's just been such a positive part of my time at BU, just having a community of people who are like passionate about a bunch of different things." Even for students who don't think they fit into Greek life, it could end up as the most influential part of your college career.
17. Watch the Head of the Charles Regatta (HOCR)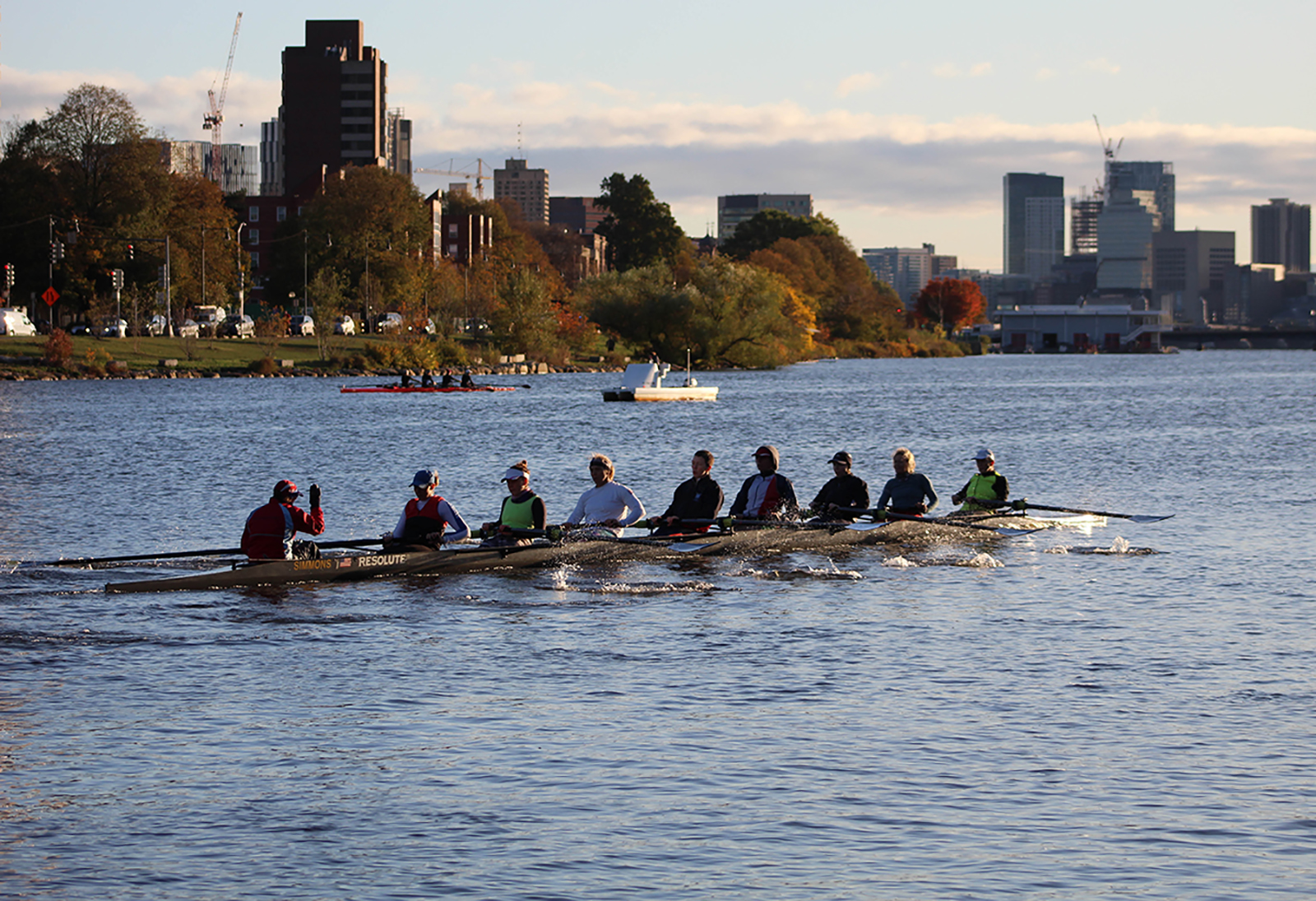 While some missed out on seeing Beyoncé and Jay-Z sing the national anthem at HOCR last year, all students should still witness the Head of the Charles Regatta. As the largest two-day regatta in the world, this competition sees 11,000 athletes row down the Charles River every year. "You don't need to be a rowing enthusiast to enjoy watching the boaters," Harn said. "The HOCR is a cultural staple in the city. Plus, you'll find yourself near amazing food on both sides of the river, so you can't lose." Don't miss out on an excuse to spend all day basking in the last of the fall sun and enjoying the competition every October.
18. Actually talk to your professors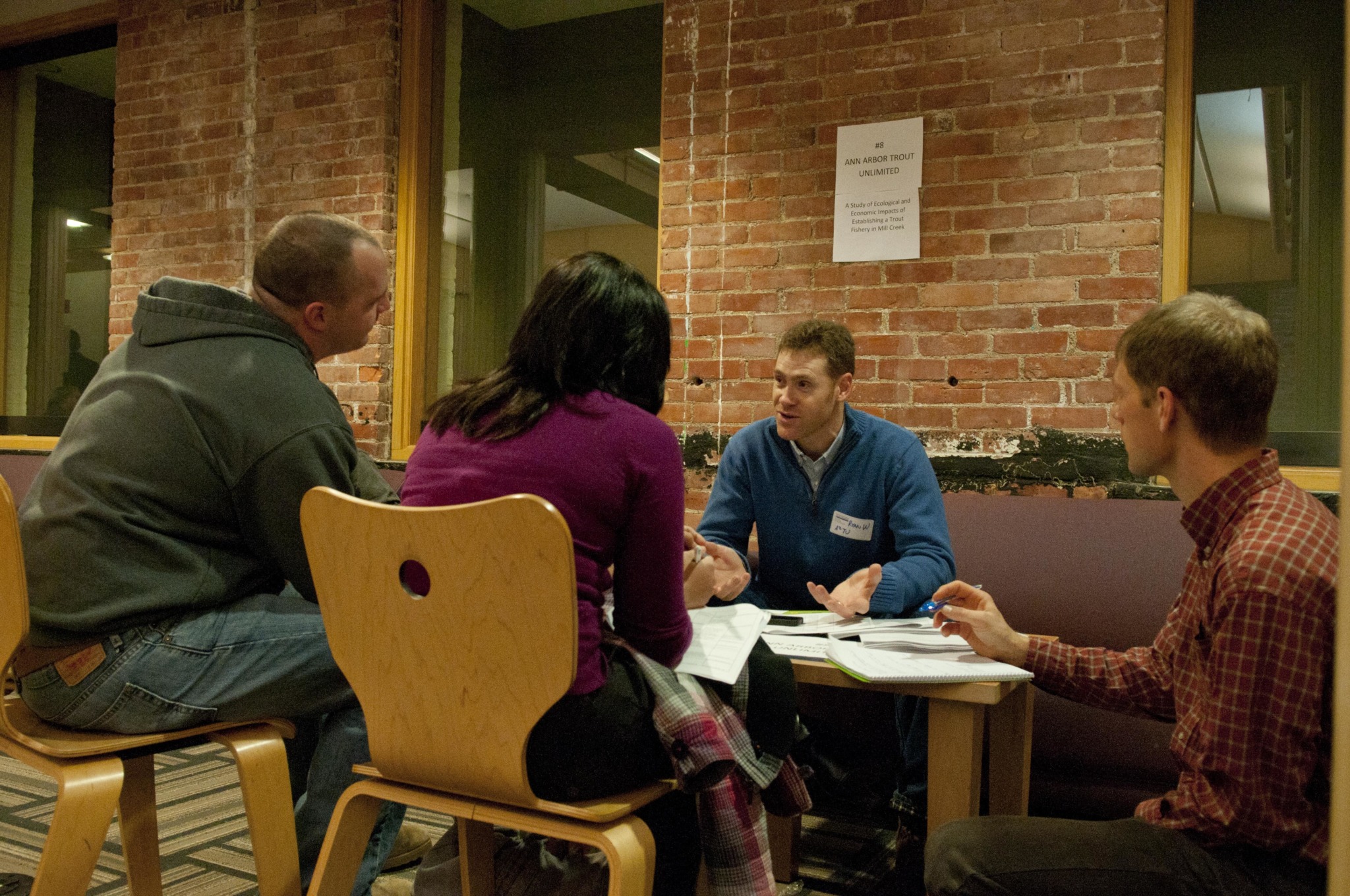 Time and time again, everyone tells students to talk to their professors and ask them for advice and help, and time and time again students get too nervous to do so. "I wish I did more with going to office hours because your professors are huge resources and you need to take advantage of that," Pliszak said. "Go to office hours, make relationships with your professors, like they care about you. Their whole job is to see you succeed." Past just getting help for courses, talking to one's professor can better prepare students for their career as well. "It was helpful to have someone who had more insight about the sort of different jobs that are available for people who majored in psychology or for whatever it is that you're interested in," Hauck said. Professors can help students' find connections in their future industry, give career advice, and guide students on how to enter their field.
19. Study abroad if you can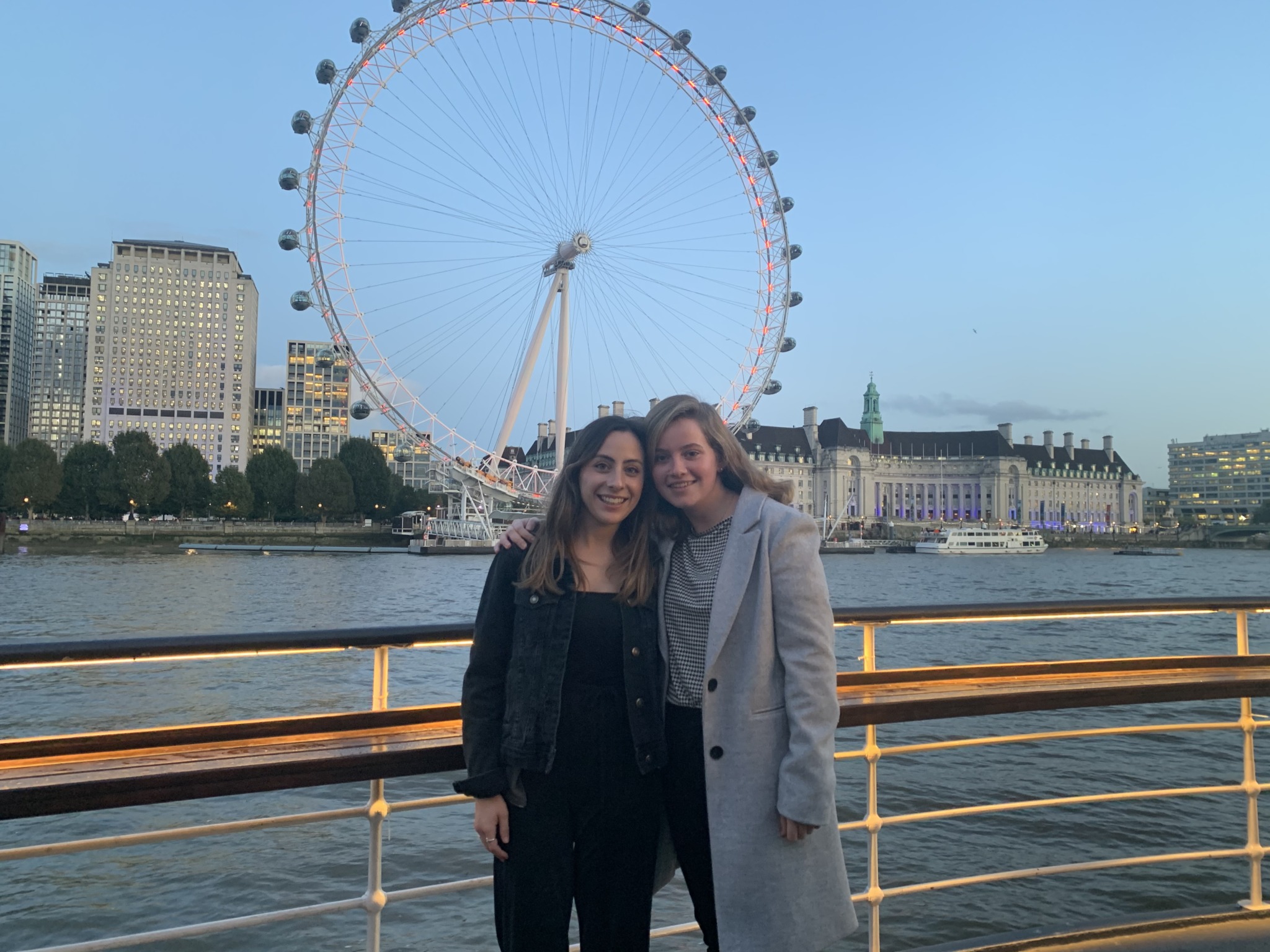 Studying abroad might not "change you" as so many people say, but it will open your eyes to new cultures and experiences. While studying abroad isn't feasible for all majors and budgets, if you have the opportunity to go, BU's study abroad comes highly recommended from some of BU's recent graduates. "It opened a lot of doors for me because I not only found great mentors and the professors there but they also the professors and just the city itself inspired me," DeBianchi said. "So, I think study abroad really allowed me to apply my own interest, allowed me to kind of branch out and use critical thinking skills of how I could use the terrain I was walking on for academic views." For students like DeBianchi, studying abroad can not only prepare them for the rest of their college experience and career but can open their eyes to new ideas and perspectives for their work.
20. Spend the summer in Boston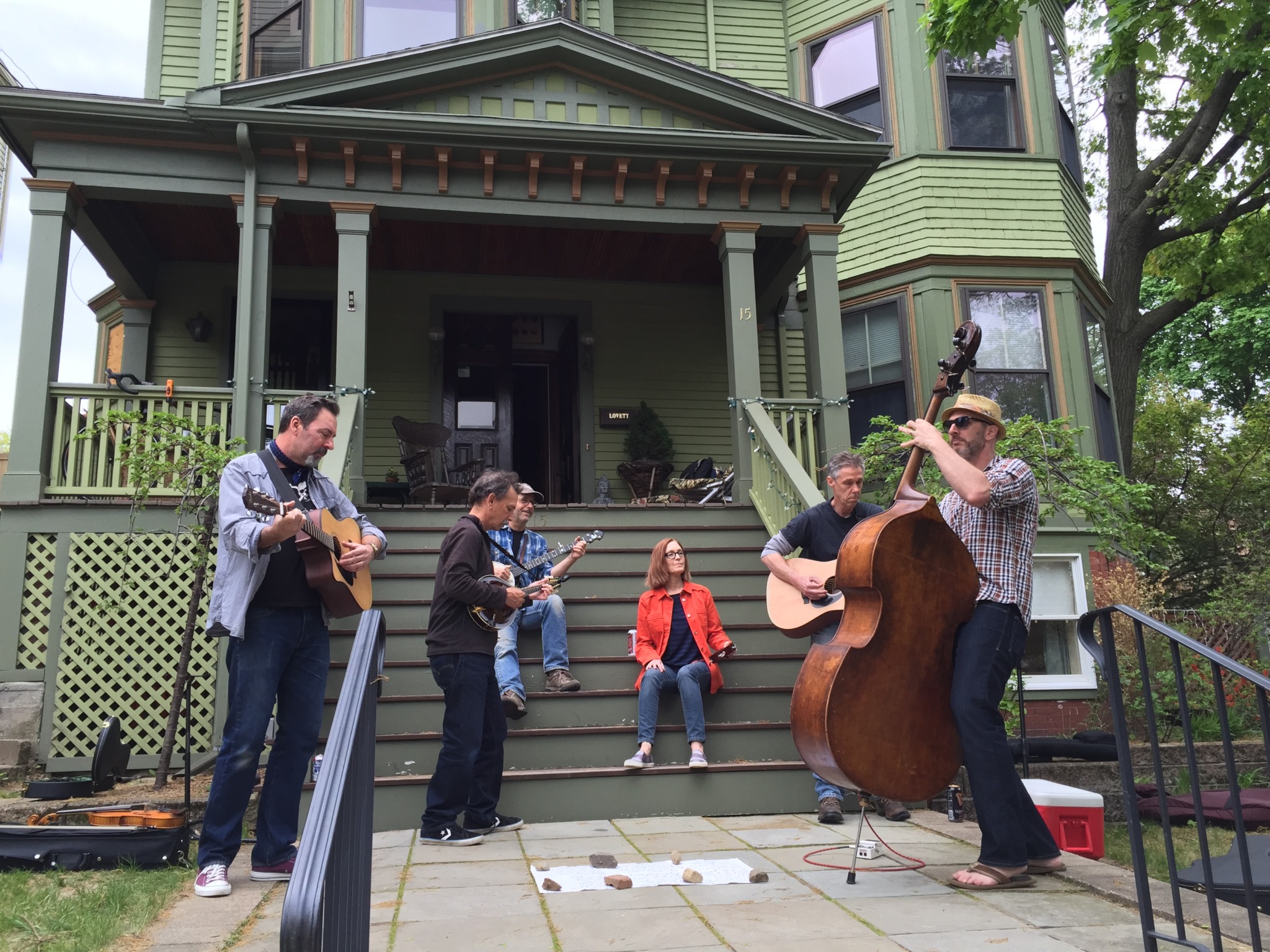 For those who can land an internship or summer job in Boston, the city in the summer offers an entirely different experience from the school year. With more outdoorsy events such as fireworks over the harbor on the Fourth of July, Porchfest where local bands perform on porches throughout the neighborhoods of Boston and crowds flocking to the beaches, staying in the summer provides a different look at the city. Plus, with summer classes and on-campus jobs, you'll most likely have some friends around to join in appreciating the Boston summer.
21. Learn to love BU's quirks before you start to miss them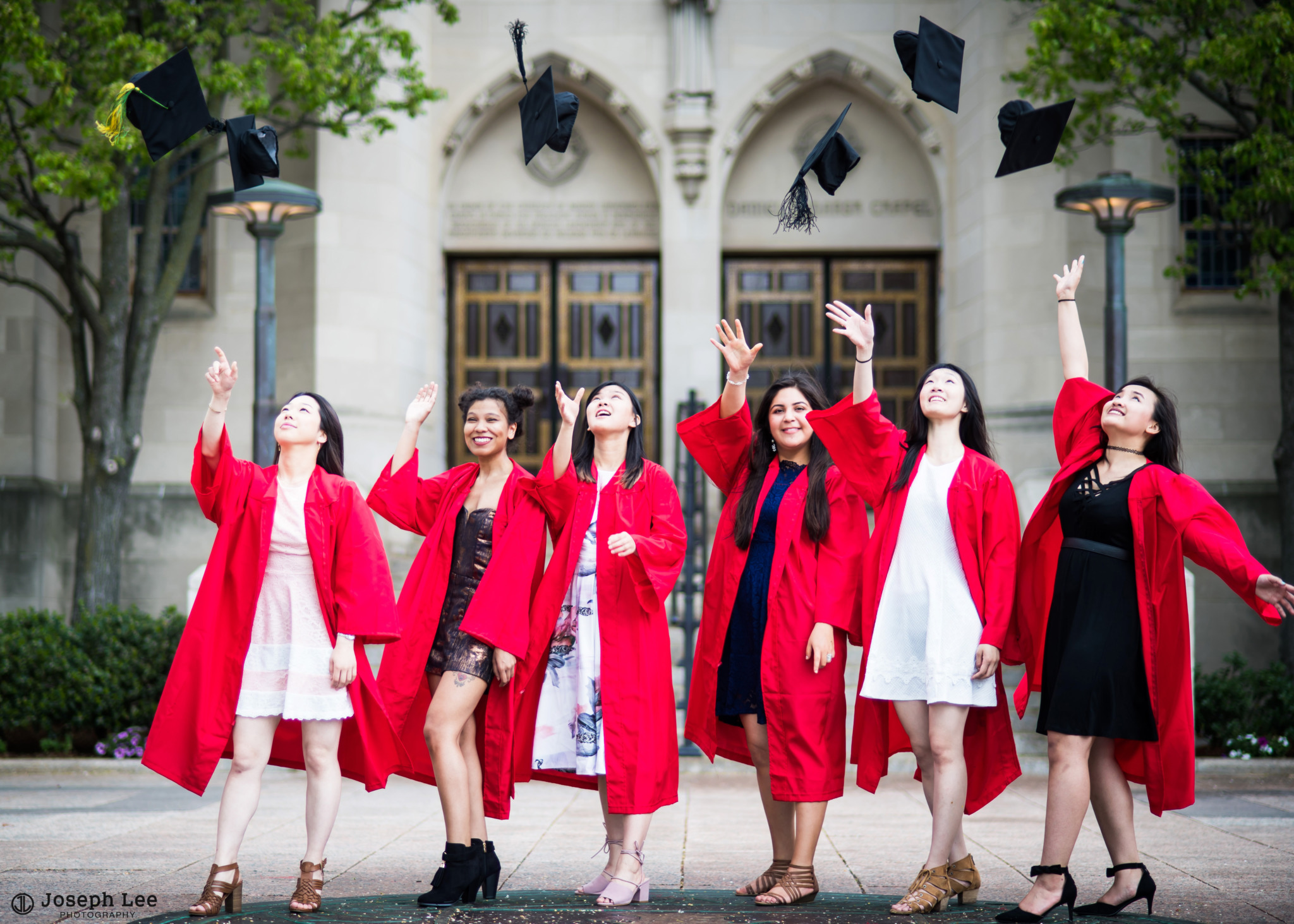 Not many other schools have such an affinity for bright orange cones like BU's student body. However, it makes Boston University feel like home. Students consider it a rite of passage at BU to finally understand the shared obsession with the traffic cones overpopulating Comm Avenue. Just as it's a rite of passage to skid across the slip strip on the BU bridge whenever it rains or snows, no matter how carefully you tread. Struggling to find the 4 and a half floor of the College of Arts and Sciences, splitting a "mozz stick pizza" at 3 a.m. and growing to love Domino's simply because of our student discount code Rhett makes up part of the shared experiences the student body bonds over. These quirks, rites of passage and shared experiences make BU feel like a community, and like home. You'll miss them when you finally graduate and get to step on that seal, so don't miss out while you're here.