Are you constantly looking for new recipes? Wondering how to spice up your room? In comes the world of blogging. There's a sea of endless blogs out there that offer just that plus so much more. However, sometimes it's hard to know where to look when it comes to specific advice.
Here are the top 21 blogs of 2021!
Congratulations, you've landed your first apartment. But when it comes to furnishing it can get overwhelming when you're faced with barren walls, empty rooms and zero ideas. This blog offers advice on virtually everything about apartments. If you want to spice up your apartment with the right houseplants, Apartment Therapy can show you how. The blog was launched in 2001 by interior designer Maxwell Ryan and since then, it has become a leading source for offering tips and inspiration. What sets this blog apart is the budget-friendly ideas and their daily House Tours submitted by readers.
It's never too late to begin a personal fitness journey, but the world of working out and eating healthy can seem overwhelming and confusing. In comes the MyFitnessPal blog. This will guide you through your fitness journey step by step with easy healthy recipes, fitness videos, nutrition tips and real-life stories from other people who discovered their best selves with MyFitnessPal. With fall right at our doorstep, the blog even offers a delicious pumpkin spice protein smoothie recipe. Are you someone who's constantly on the go? MyFitnessPal also comes in app form, so you can stay on top of things right from your phone.
It's hard to stray from the go-to box mac and cheese or microwavable meals. Whether it's from a lack of inspiration or living a busy lifestyle, cooking yourself a delicious well-balanced meal can seem hard, especially with a busy schedule packed with classes or work. Smitten Kitchen serves up recipes that will fill your kitchen with the amazing aromas of easy and quick meals. Deb Perelman prides herself in offering up step-by-step tutorials without using any fancy ingredients, making all of her recipes accessible to everyone.
It seems like more people have switched to living a vegan or vegetarian lifestyle nowadays. Whether it's for health, the environment, or religious reasons, the world of plant-based food is expanding. However, it's challenging when it comes to finding plant-based food that's equally delicious as the real deal. In 2016, after watching documentaries about factory farming, former lawyer Nisha made the switch to a vegan lifestyle and now dedicates her time to helping people navigate the world of veganism at home. Her recipes aren't your average salads, but delicious meals packed with flavor.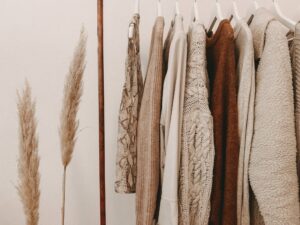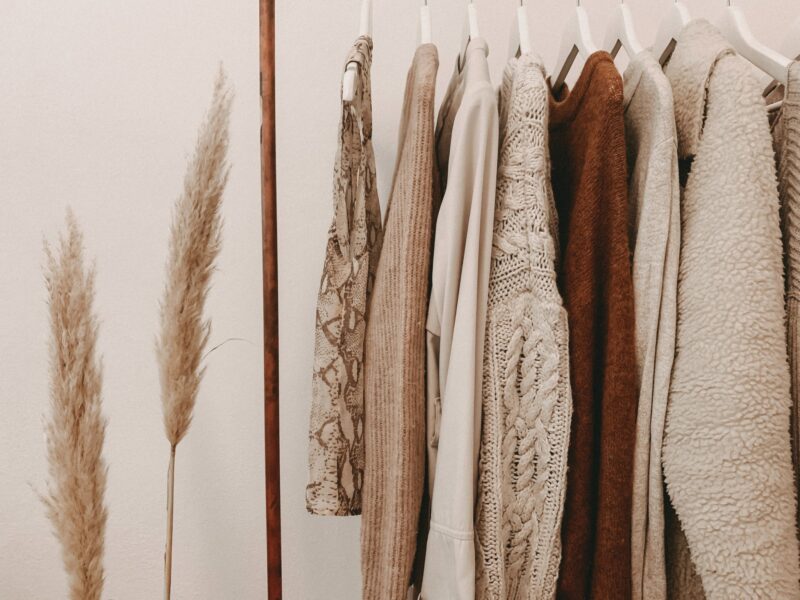 With constantly changing fashion trends, and fall season right at our doorstep, it's time to think about those fall fashion trends. This blog offers up not only fashion articles but also videos for inspiration on how to spice up your closet. This aesthetically pleasing blog shows you how to style items from a classic white button-down to a bucket hat. Blogger Aimee also offers glimpses into her own closet with closet tour videos and "what I wear in a week" posts.
Who says men can't be fashionable as well? This blog serves as a go-to place for simple staple pieces that won't break the bank. Well-Spent also aims to feature fashion that not only doesn't come from sweatshops but doesn't affect the environment negatively. The blog features articles about almost every accessory and clothing item imaginable. There's also an option to view items in different price ranges ranging from "budget" to "luxury," so there's truly something for everyone. There's even an option to view fashion items made in different countries from the USA, UK to Japan.
Satisfy your inner wanderlust with this blog. Follow hipster blogger Adam on his travels around the world. Over just the course of 15 months, Adam experienced numerous countries that include India, Morocco and Vietnam. What makes this blog unique, interesting and worth reading is the fact that most of Adam's posts give advice geared towards gay men who want to travel the world. Some of Adam's featured posts include "A Gay Guy's Guide to Brooklyn" to "Dallas For Hipsters-Cool Things to Do." You can also find useful travel tips, hotel accommodations and posts about learning new languages from German to Spanish. This blog will leave you ready to take on your next travel endeavors! 
Do you want to live a more environmentally friendly lifestyle? This blog is the perfect way to jumpstart yourself into living a more sustainable lifestyle. Blogger Kathryn Kellogg aims to give people tips on how to live sustainably in every aspect of life. Kellogg offers posts about zero-waste cooking, personal wellness, using sustainable products and even DIY face masks. You can even head on over to her blog to subscribe for a free zero waste e-book. Start reducing your carbon footprint today with Kellogg's blog.
Navigating college ends up being overwhelming and confusing at times. All of this newfound independence is a huge shock to anyone. This blog offers guidance, advice and tips in navigating the "best four years of your life." You can find advice on how to write your resume, choose the best class and navigate the party scene. This blog is almost like having an all-knowing older sibling right on your phone.
Mastering the world of makeup can seem intimidating from choosing the right product for your skin, making a solid winged liner look and mastering that perfect effortless everyday look. This blog offers advice on all of that but also adds in the bonus of focusing on cruelty-free brands that don't test on animals. My Beauty Bunny also educates readers on animal testing and also how to identify whether or not a product's actually cruelty-free.
Makeup, skincare and lifestyle all in one easy-to-navigate blog, what's not to love? This blog offers a whole section for interviews where they feature people in the beauty community. Head on over and learn how to master that perfect everyday fall look or find out which products you need to have in your bag.
This blog truly is for "every girl," because you can find a wide range of advice from how to style the best jackets this fall to how to prepare delicious and easy recipes. Live your best life with these blog posts because these articles will help you look your best this fall while also giving you advice on how to manage your time. Become "that girl" with The EveryGirl. This successful blog also has an Instagram so you can keep up with posts on the go!
This blog really gives you the feeling that you're sitting down having a conversation with an older sibling. Some of these articles discuss topics that you may not talk about regularly. This blog offers motherhood advice, relationship advice, style, design and food posts that hit each aspect of life. The blog reaches over 5 million monthly page views. They even donate a portion of profits to organizations including Save the Children.
Are you someone who's looking for the next at-home project or craft? You need to read this blog! Run by sisters Emma and Elsie, their motto's being able to stay at home and make something. They post simple crafts that almost anyone can follow along with while also offering up hair, style and makeup tips. You can learn how to make your own trendy hair clips that will result in everyone asking where you got them, or you can learn how to spice up your apartment with easy-to-follow projects. Redesign your life with these crafts.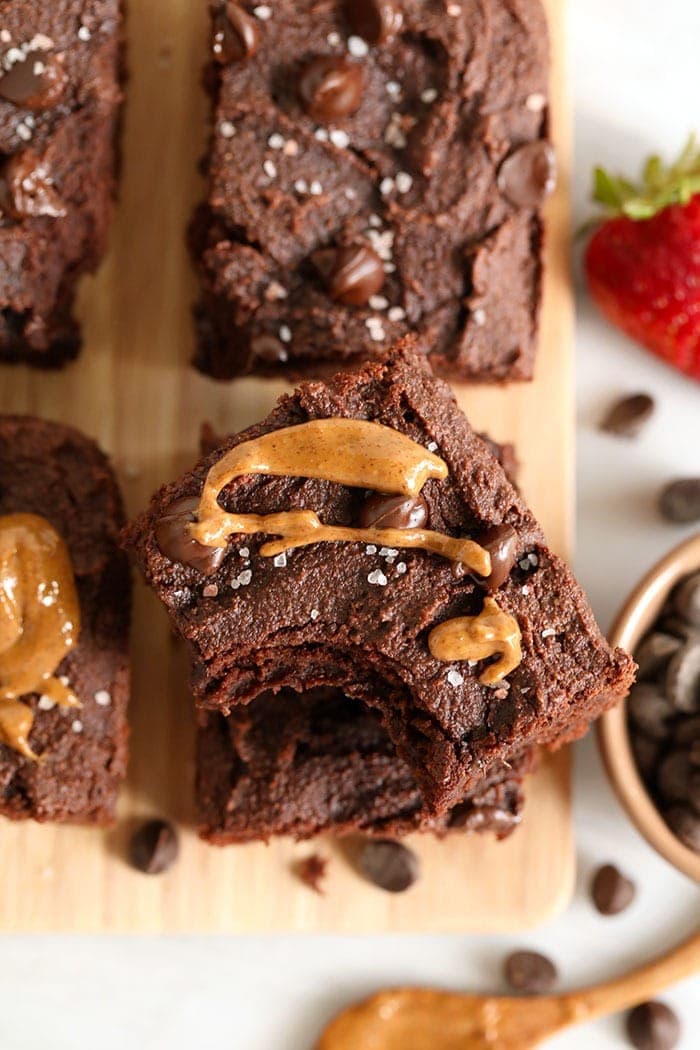 Eating healthy yet also finding motivation on your fitness journey can seem intimidating and proves difficult. Especially when your sweet tooth demands that delicious cookie or refreshing ice cream. This blog serves up healthy recipes for not just desserts but also meals that will help you along your fitness journey. The blog even allows you to filter recipes based on any dietary restrictions you may deal with. A few healthy yet mouthwatering recipes you can find on the blog include pumpkin french toast, overnight oats and instant pot chili.
If you're someone who's constantly looking for the next book to get lost in, The Broadcast is the right place to be. You can browse countless genres so there's something here for everyone. This blog has books reviewed by real people with short yet sweet summaries that highlight what makes each book read-worthy. Think you read a book that other people need to experience? Submit your own review to the blog. 
Blogger Fleur Morrison makes it seem like you're sitting down over coffee chatting about recent reads. Her blog's filled with posts of her reviewing individual books and whether or not she herself would recommend them to other people. Morrison's honest about what makes each book that she reads good or bad. Aside from book reviews, Morrison also writes about what's on her mind from post Harry Potter blues to her opinions on audiobooks.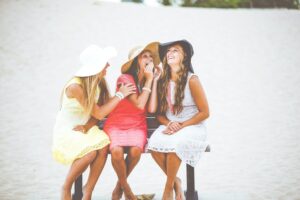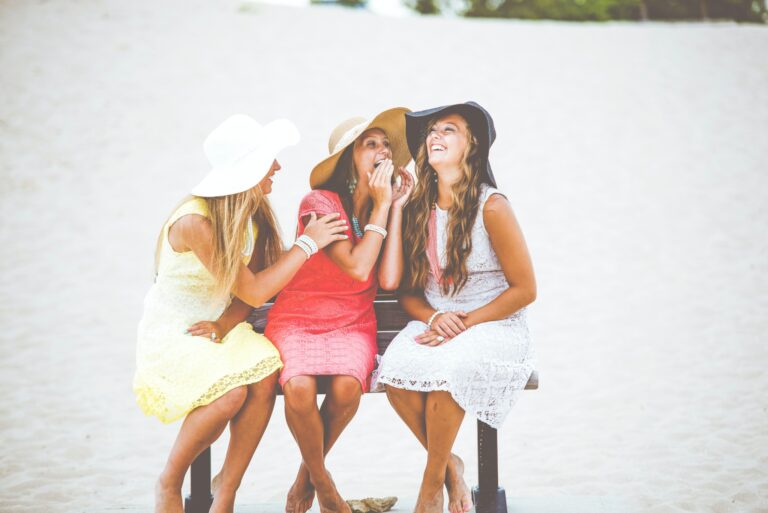 It seems as if there is always something going on in the whirlwind world of celebrities. From what they wore on the red carpet, to who's dating who, it's hard to keep up with the latest news. If you're someone who's into pop culture, The Fader's the perfect blog for you. The blog offers celebrity breaking news but also lists which songs you need to stream right now and which latest projects to follow. Stay in the know with The Fader! 
Arriving at college for the first time is a scary experience for just about anyone. However, throw in arriving in a completely different country with new cultures, scenes and language barriers can make the whole experience even more overwhelming. International students can find advice on everything they need to know to navigate any fears. You can tailor your experience by searching up specific states or schools. Some helpful posts on this blog include fall essentials, advice about loans and renting furniture.
Finding an internship or employment can end up being an incredibly stressful process. Sometimes you might not even know where or how to start looking for a position. Throw in a pandemic where everyone's coming off a year of online lectures, and this process may seem virtually impossible. This blog serves as a helpful guide for not just college students but just about anyone who's looking for employment. Learn how to not only polish up your resume but what you need to do before graduating with this blog.
Blogger Jules gives people a glimpse into her personal life with this lifestyle blog that includes outfit ideas, beauty tricks and looks into her latest travels. Do you have no idea what to wear to date night? Or how to style a blazer? Jules offers all of that plus more with this aesthetically pleasing yet easy to navigate blog.