As of the year 2020, we familiarize ourselves with the two phrases: "practice social distancing" and "we're closed." Since all the libraries remain closed and UF campus shut down, it might seem hard to find a good quiet place to snuggle into. Lucky for you, we found the best study spots in Gainesville for bookworms like you that work during a pandemic!
Read on for 14 study spots in Gainesville to help you get straight A's during COVID-19.
Maude's Cafe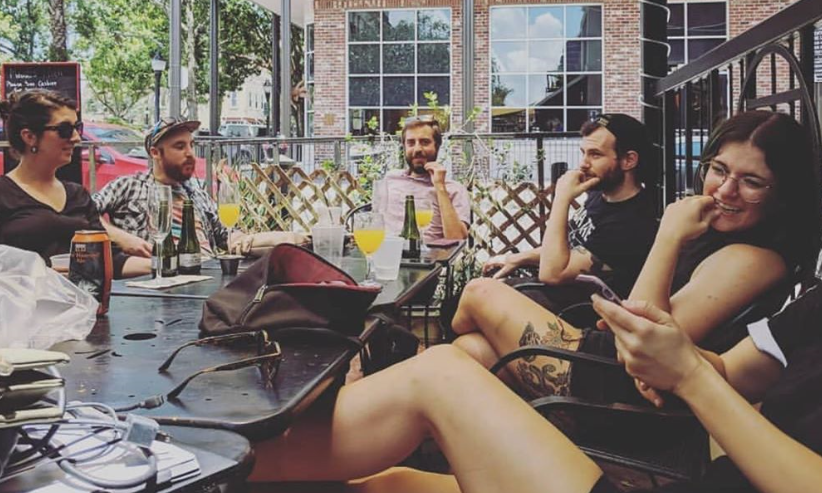 This cute old-fashioned café provides you a cozy spot for a hard-core study session. You could just sink into the booth's cushions. "It's a really cute place and it's one of my fav study places," University of Florida junior Ashley Ballestra said. Also, Maude's takes safety precautions inside. Employees follow spaced seating by taping off every other booth. Also, some booths even use a glass divider so they can seat more people and protect you from spreading COVID-19. Maude's allows outdoor seating so you can get some fresh air as you study.
Wyatt's Coffee
Need somewhere fresh to study? Head over to Wyatt's Coffee the next time you need to study. This classy coffee shop will make you forget about the humid swamp that is Gainesville because of its timeless feel. "So, I honestly LOVED their coffee! It also was just really peaceful and modern, so I enjoyed studying and hanging out there!" University of Florida junior Rachel Early said. All the employees cover up using masks for your protection (and you should do the same). Luckily, each table sits six feet apart to abide by social distancing guidelines — perfect for some alone study time. Wyatt's currently operates at half capacity, so hurry along your way to beat the others.
Karma Cream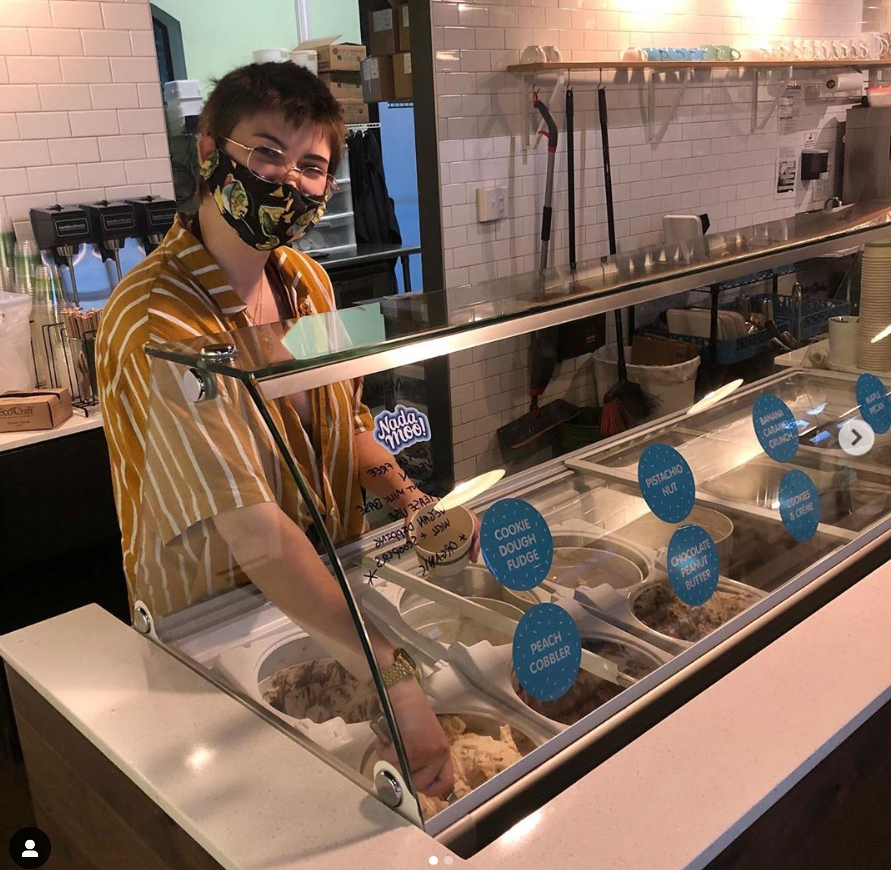 An adorable bakery for sweet studying provides the perfect antique spot to fully engage. Unfortunately, Karma Cream does not allow indoor seating; thankfully, the outdoor seating in the cute alleyway will remedy your need for a study spot. For customers' safety, customers are not allowed to eat or drink inside the restaurant. They require masks as you await your treat delivery. "The covered alleyway next to karma cream has a cool atmosphere, and it's really nice to study at when there's good weather!" Ballestra said. The alley provides outdoor seating and a little courtyard for a Beautiful view. Aside from outdoor seating, the scenic alleyway perfect for IG-worthy pictures. Since we can't travel this summer, check out Karma Cream for a mini-vacation while you hit the books.
Pascal's Coffeehouse
https://www.instagram.com/p/CBdT9JnhU6h/
One of the most popular coffee houses in Gainesville has food and coffee to keep you motivated. This Christian study center provides two stories of seating and dining. Not only do they provide a cozy seat and table to sit at for hours, but you can also order coffee and pastries to munch on. The natural and authentic coffee deserve attention while enjoying the atmosphere. Pascal's makes sure the coffee comes fresh from the farm. When it comes to a busy week, Pascals makes sure to best support its customers. If making a stop at Pascal's can't fit into the daily schedule, you can order online or grab curbside pickup!
Depot Park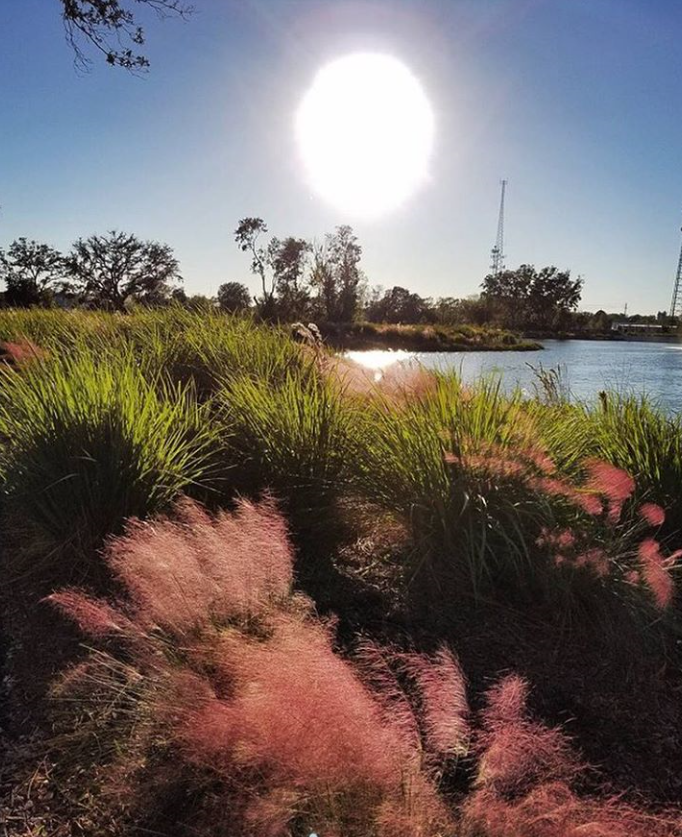 Good news: the trails and open fields remain open for seating at Depot Park – so grab your pens and notebooks ASAP. The beautiful park provides the perfect place to lay out a blanket and eat a picnic after you get in some study hours. You won't find a better place to study and connect with nature. "There's a pavilion and lots of picnic tables, as well as grassy, blanket places, all of which would be great spots!" University of Florida sophomore Anna Moye said. People venture there to enjoy their weekend and cram for finals.
Opus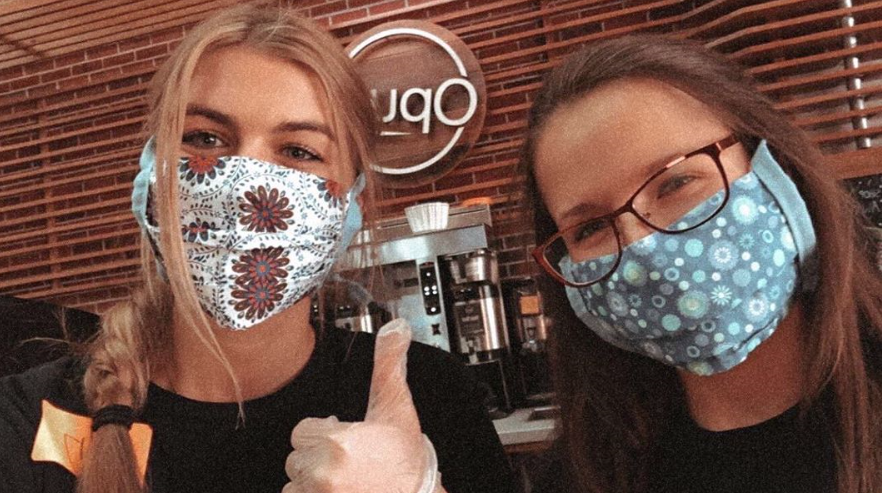 At Opus, you can find yourself enjoying a delicious and unique cup of coffee They use organic Ethiopia Hambela coffee for a one-of-a-kind flavor in their drinks. The family-owned business strives to strengthen the community by supporting education opportunities. And they're even donating a cup of coffee to the UF medical staff for every pound of coffee purchased. Check off your good deed for the day by and slide to Opus for your next study sesh.
Reitz Union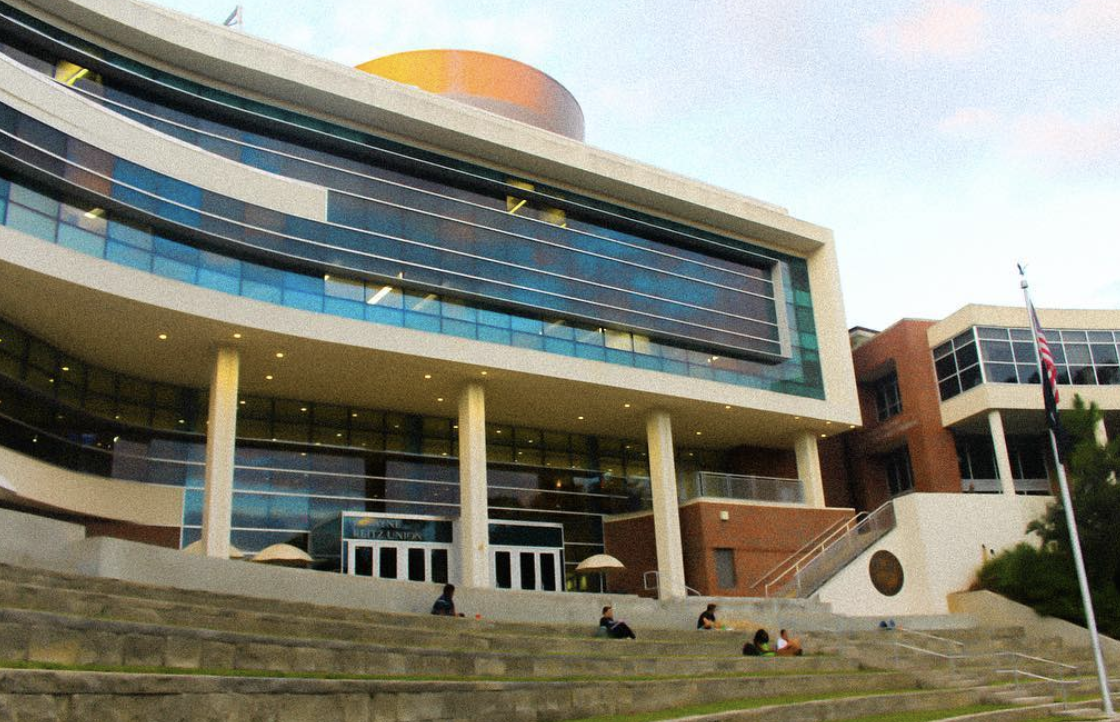 What a blessing! The Reitz Union provides one of the only places on campus open. Don't forget your mask before you come in. For 12 hours a day you can grind it your study time from 7 a.m. to 7 p.m. This location acts as the classic study spot for years. You could study on the steps, outside by the lake, etc. The options are truly endless at the Reitz. If you need a break from the books, go paint a bowl in the arts and crafts room! Think your hair got a little shaggy over quarantine? Head to the barber! The floors never end like the elevator in "Charlie in the Chocolate Factory" as it passes each floor.
Dorm/Apartment Community Space
https://www.instagram.com/p/B87BH6uh-PG/
Sometimes we don't want to study alone. Sometimes we like to see other people and share a small conversation about the football season next fall. Sitting in your community space within the living buildings, you can spend quiet study time with the occasional conversation. Some places even contain their own private rooms for people to take tests in. Usually, you'll find comfortable couches and tables to sit at perfect for kicking back and writing your next paper. Instead of being at college, it gives a feeling of home. Look around — maybe you'll meet new people in your new cozy study spot.
Plaza of the America's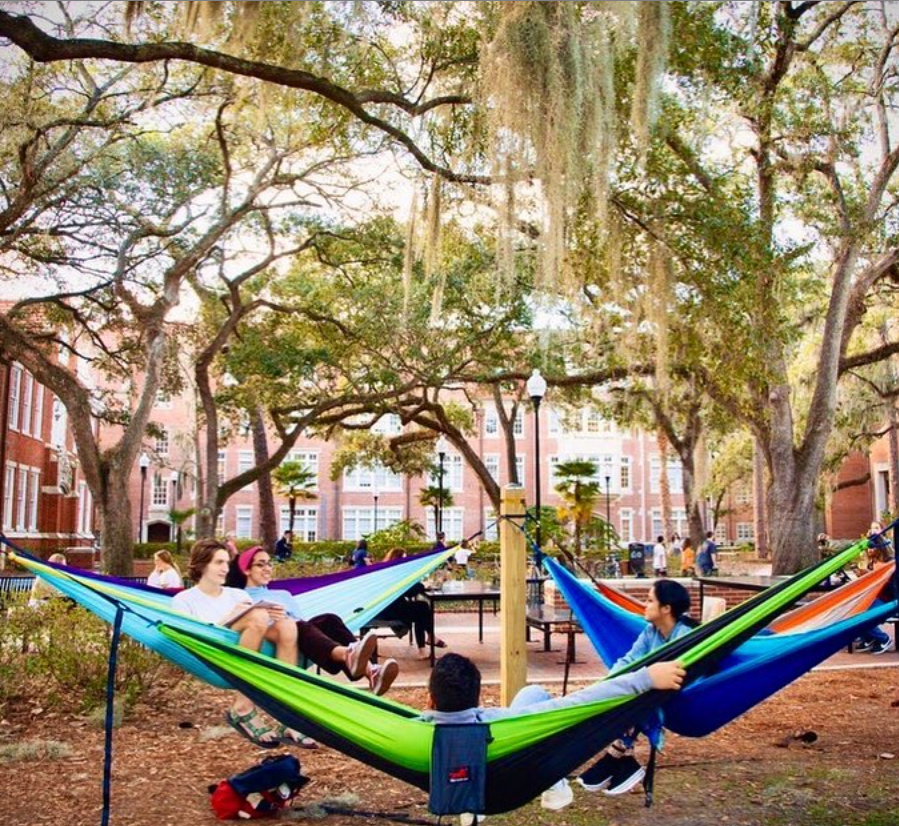 Grab your hammock and a blanket. Plaza of the Americas allows you to sit and enjoy nature while studying. Whether you like to sit in the sun or chill under the shade, you can always find a place that fits your vibe just right. Lay out a blanket, pull out your laptop and start studying. The birds love trying to help you with answering questions to your assignments. Too bad the birds don't speak English. If you need a little caffeine boost, go to Dunkin' right around the corner!
The Hub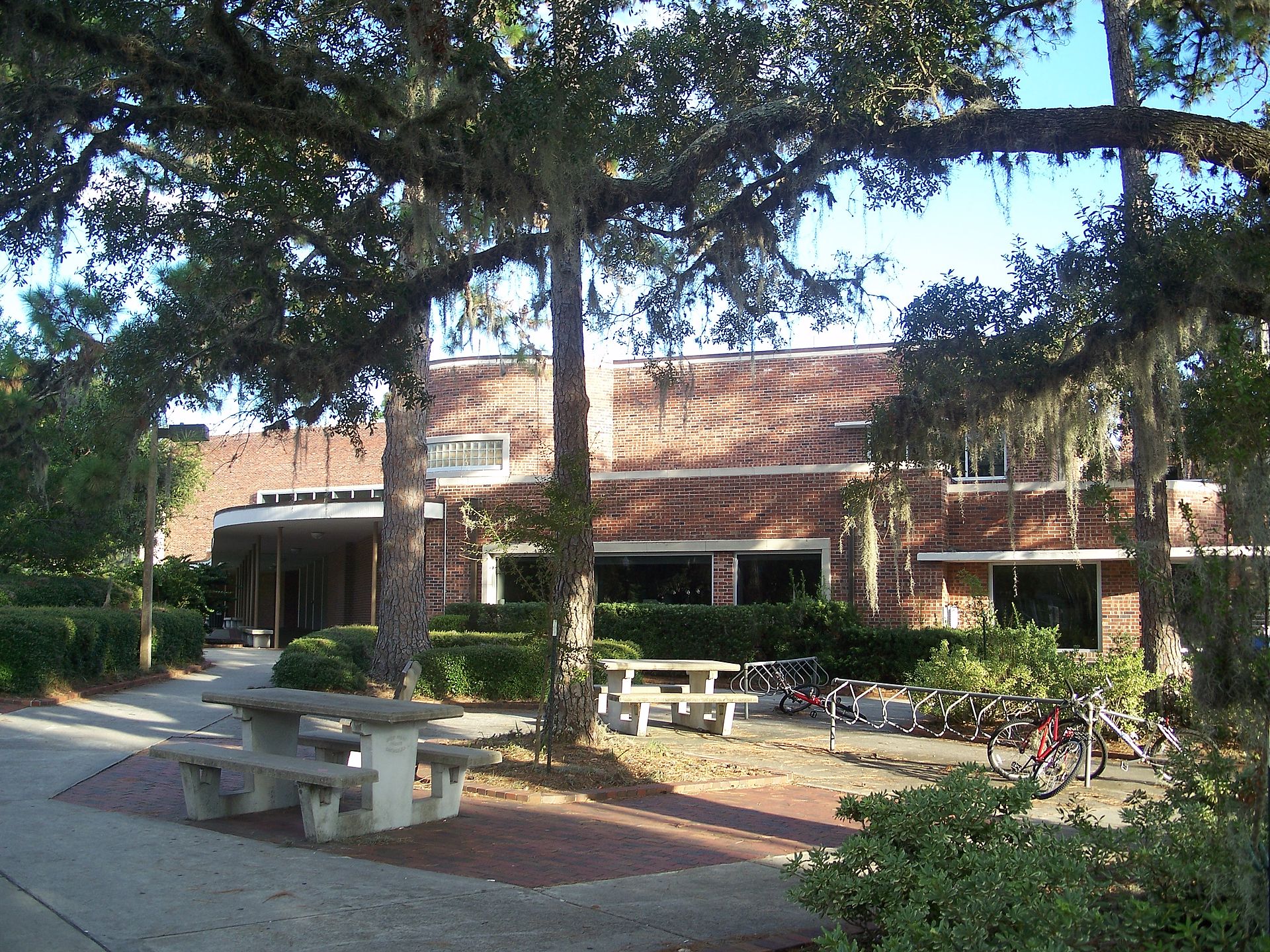 Long ago, while campus remained open, the hub hit the hot spot for studying. Obviously, we all want to keep close to food while hitting the books. However, even though the fast food and Starbucks remain closed, you can still enjoy the quiet scenery right outside the doors. With social distancing in place, you basically have the area all to yourself. Plus, Weimer Hall is only a few steps away if you need a change of pace. So, if you need a change in environment, just head over to the outdoor seating.
The J School/Weimer Hall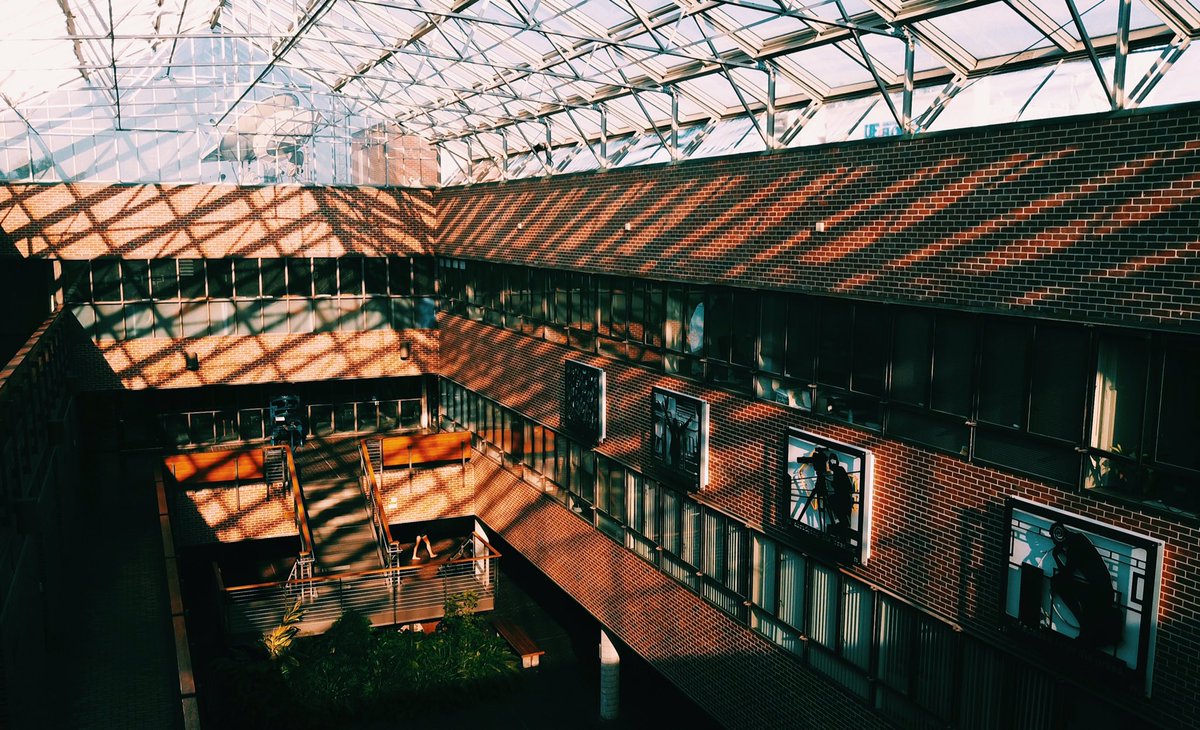 Speaking of which… Weimer Hall (better known as the J School or College of Journalism and Communication) sits right across the street from Ben Hill Griffith (stadiums after a study sesh anyone?). Weimer Hall provides various benches under shade or in the sun. The sculptures at Weimer allow you to take a break. When your eyes start to wander, the beautiful art will allow your brain to rest. The best part of the journalism school is the wall of TVs — you can keep up to date on what happens on the news. The J School also feels like an open space. It is a three-story building with an open roof courtyard. This makes you feel safe from the outside world and refreshed by the sun. It provides a great place if you need to sit down for creativity.
Heavener Hall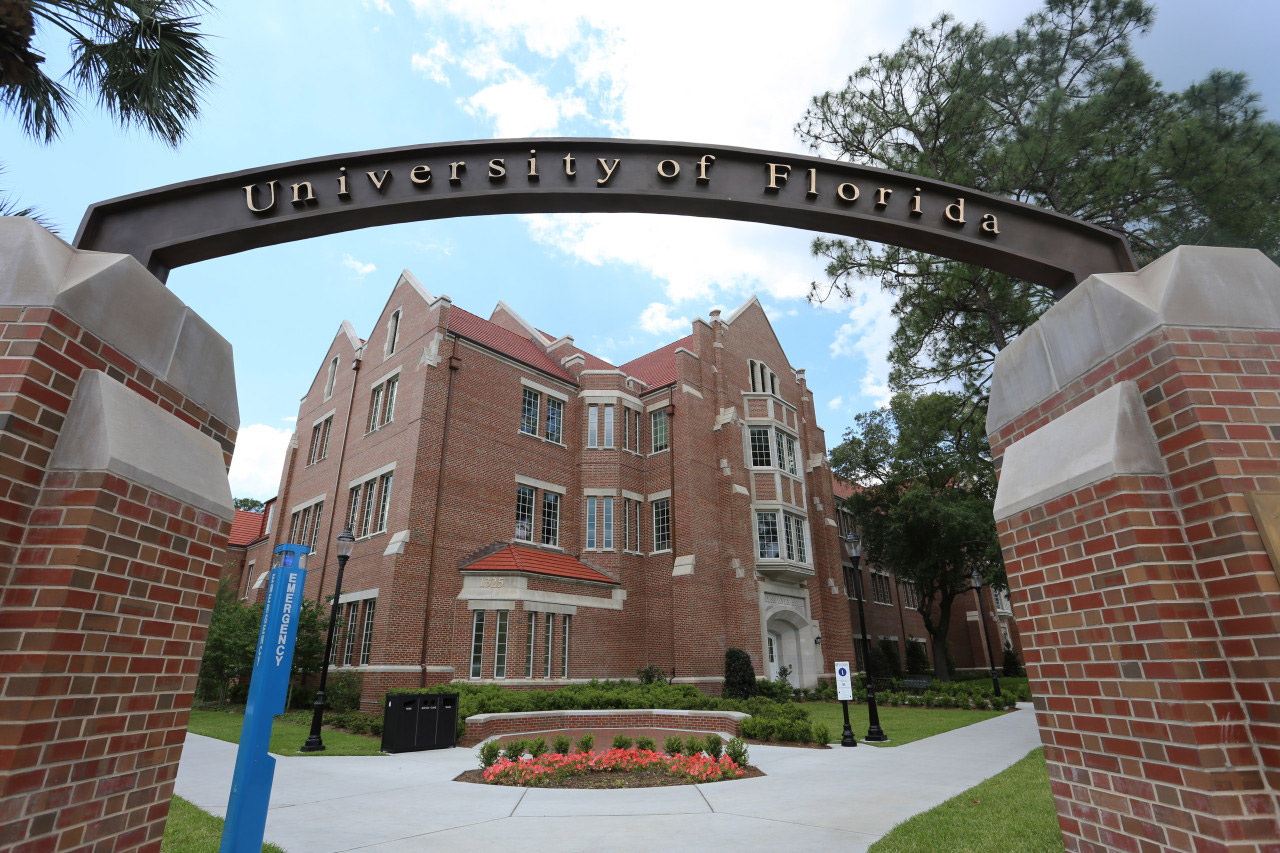 You know the saying "business means business?" When you study at Heavener, you get down to business. Walking into the building there a line of stone tables awaits your presence. Trees and flowers cover the yard for a breath of fresh air. The smell of fresh air will relieve your stress for exams and keep your hair from going gray. Being around such a sophisticated school like UF's business school keeps you in check. You will grind out those notes in no time. Plus, if you get a tummy rumble, Chick-fil-A sits right across the street!
Marston Science Library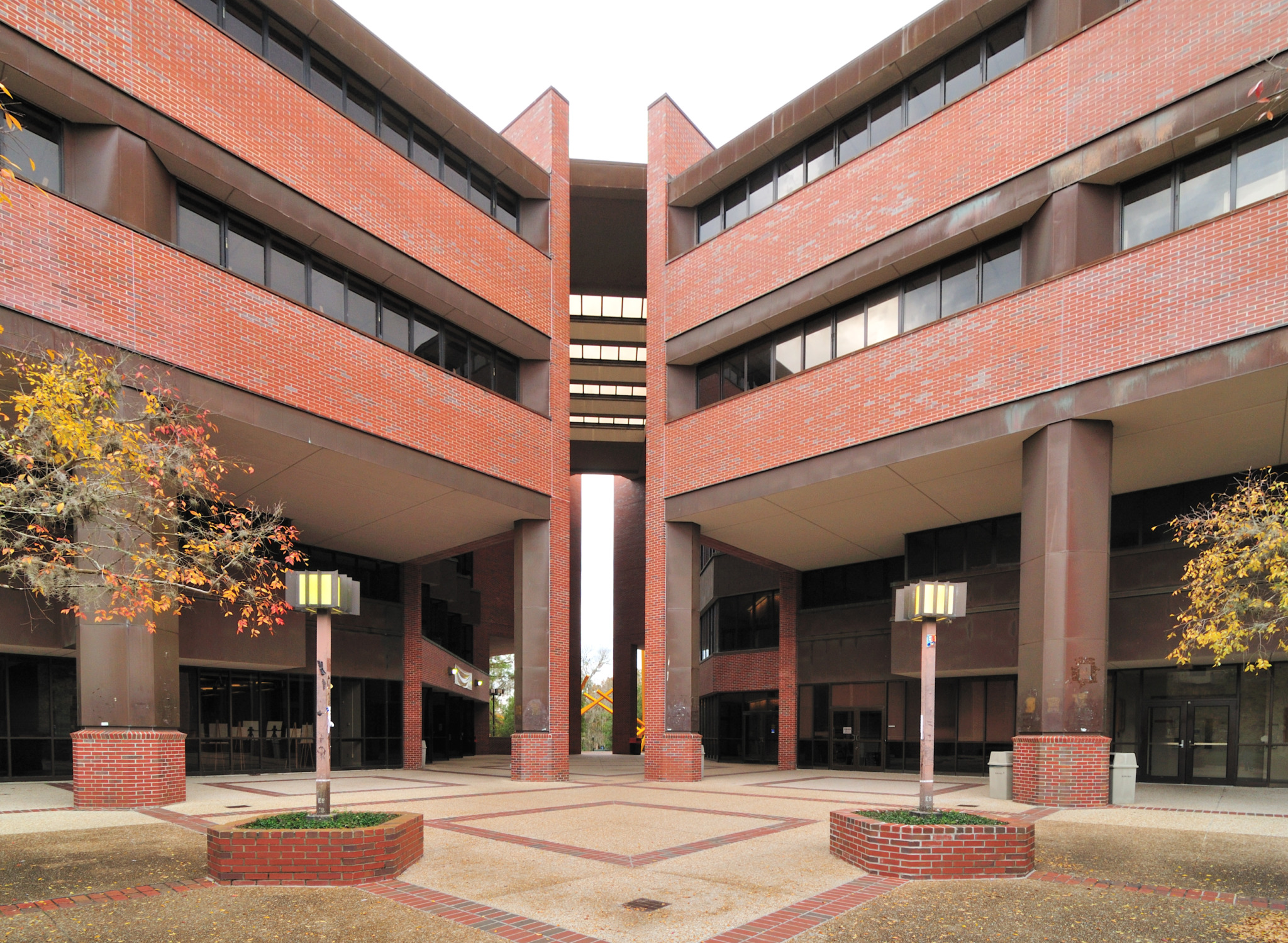 I know what you think… a closed campus means closed libraries. However, that doesn't mean that the outdoor areas of campus are off-limits (just keep your Gator1 on you at all times). While you can't go inside libraries, the outside entrances have little picnic tables to study at You can get the same inspiration and focus at the library as you can just outside the library. Since people won't harass you with fliers, the picnic tables remain free from distraction. So, enjoy the sun or the shade depending on the time of day and pretend like everything returned back to normal. Just for a little while, you can forget about COVID-19.
In Your Bedroom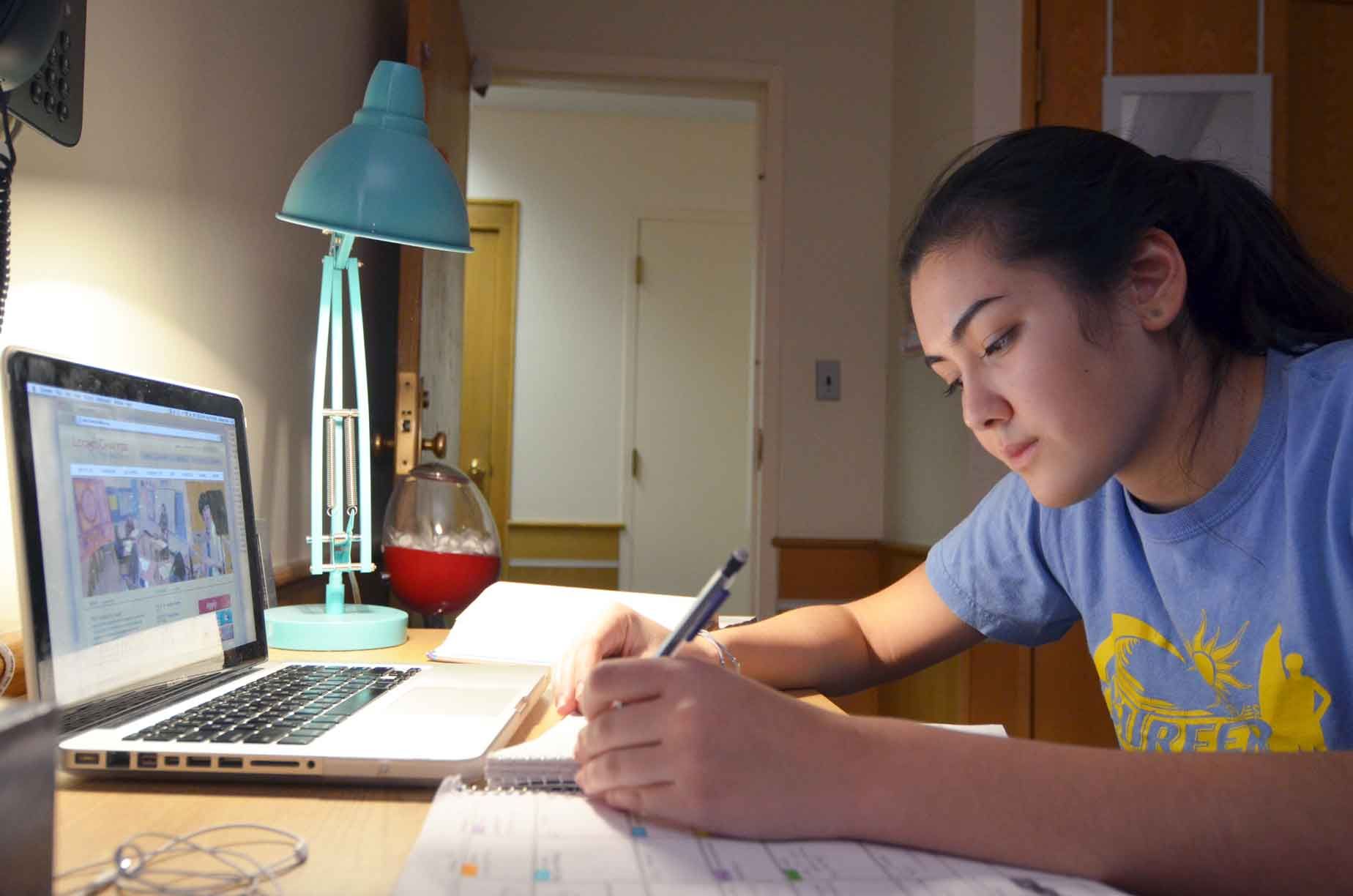 Remember social distancing? To avoid getting sick and getting others' sick, stay inside your cave. Believe it or not, to focus in on your work you need your bedroom. Just make sure you're sitting at a desk and not in bed. No one can distract you or disturb you, unless you live with a roommate – let them know that you're studying so they stay quiet. I know it seems like staying in your bedroom could seem like the most boring place to study. Just think about wrapping yourself up in a cozy blanket, resting your head against hour elbow as you flip the pages on your textbook. Honestly, you may even enjoy the time to yourself more than you think.