We know the struggle of returning to school after a relaxing, cookie-filled Winter Break. I mean, who would ever choose studying over watching Encanto for the 30th time in a row? The toughest part of returning to school remains finding the motivation to get all the work in on time. Plus with part-time jobs and internships, school tends to feel like a crushing weight atop your shoulders. But, like Luisa realized, many of us need to take the time to take care of ourselves.
Keep reading to find out the top 10 ways to energize and motivate yourself before the crushing weight of a new semester returns:
10. Get Some Fresh Air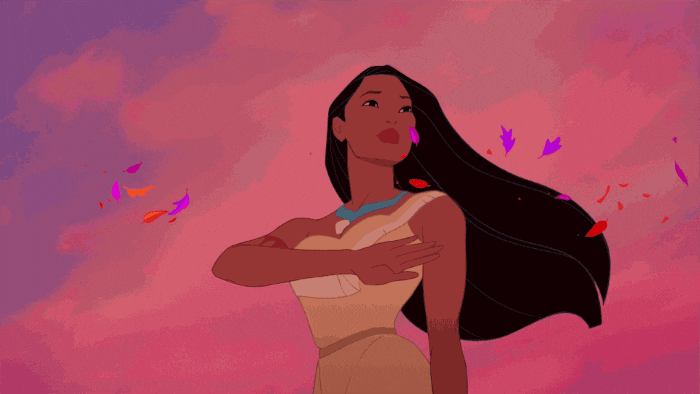 While this one might seem obvious, so many students fail to take a deep breath between classes. Lots of college students' minds move a mile a minute. They begin to stress about that paper and discussion post the second they leave the classroom.
Now, we don't exactly mean that you should pull a Pocahontas and walk alongside the wind every second of the day. The winter tends to get pretty cold on the East Coast, so staying outside for long periods of time will seem tricky. Instead, while you walk to your dorm or to your favorite coffee shop, put down your phone and enjoy your surroundings. Think about something other than how much you despise your professor and their difficult tests and quizzes.
Take the time to simply exist in nature. Look at the squirrels and birds on your campus and let yourself stop overthinking for a second. Clearing your mind for five minutes will refresh you and boost your productivity.
9. Buy a Notebook Connecting to your Favorite Show or Movie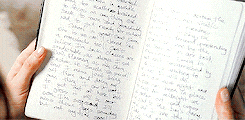 Who's to say that retail therapy doesn't actually help? If you need reminders to smile throughout the day, buy yourself a spiral notebook with Dwight Shrute's face on the front cover. When coming across a cursing planner or a folder with your favorite singer, drop the $15.00 and buy them. Surrounding yourself with reminders of your favorite TV shows will remind you that at the end of the day, your bright and beautiful Netflix account awaits.
"I bought my friend The Office themed school supplies for her upcoming Spring Semester. When I saw it in the store, it was just too perfect not to buy. She loves the office, and I think she'll laugh when reading the one-liners on the folder and notebook when she has a bad day," The College of New Jersey sophomore Jenna Saldi said.
Wondering where to find these wonderful custom school supplies? If you plan to shop in stores, check out Target, Walmart and maybe even Dollar Tree. When shopping online, Amazon will remain your best friend. You also might find some good content on small business websites, like Etsy.
8. Try New and Healthy Foods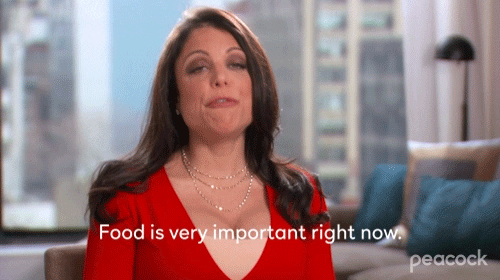 Here we go again, bringing the New Year's Resolutions back to life. But let's alter this one a little. Instead of saying, "I'm going to stop all sweets and carbs," let's change that to, "I will commit to eating three meals a day and making one of them energizing." Creating more practical action plans will give you a greater incentive to stick to them.
Maybe one day you will add an apple to your lunch filled with Doritos. Adding variety to your food palate might give you more energy to get productive and work throughout the day. After all, they say variety is the spice of life. News flash—you don't need to give any of your favorite foods up. Only add to your current meals and spice things up occasionally. Maybe even try something new! You might just find your newest favorite food that you absolutely can't live without.
7. Get Some Brand-New Laptop Stickers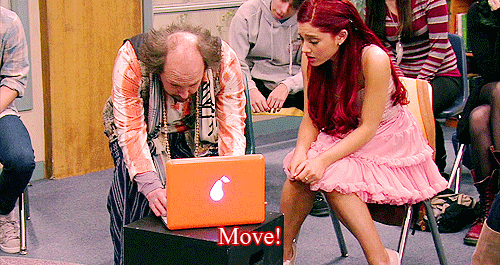 Nothing feels more therapeutic than buying new laptop stickers on Etsy and Redbubble. Especially when you buy ones that relate to your future career, your favorite show, celebrity or even animal. Plus, we love supporting small businesses.
For some reason, laptop stickers tell others a ton about you. Do your stickers follow a color scheme and format? Or do they get thrown in a beautiful bunch on your case? The stickers also allow students to reach common ground on celebs and movie interests they share.
Students in different clubs also buy stickers for their organizations, whether they purchase Greek letters reflecting their fraternity or sorority, a sticker of the school mascot or a soccer ball with the team's name at the bottom. Regardless, new laptop stickers will motivate you to get to work on your computer. Small changes to tools you use every day really make a large difference.
6. Time to Binge Drink Some Water, Bestie
We all know that water remains the best cleanser. Experts generally recommend that you drink eight 8-ounce glasses to stay thoroughly hydrated. In total, you'll end up drinking around half a gallon of water per day. Since this certainly seems like a lot of water, you might consider starting smaller, drinking two 2-ounce glasses at first and working your way up.
Best way to get started? Buy yourself one of those motivational water bottles from Amazon and get drinking. Many of the half gallon water bottles mark reminders to take a sip at certain times of the day. Some even include cute motivational sayings along the side. If you love designing, consider this a calling and custom make one yourself.
Regardless, as you begin to drink more water, you'll begin to feel healthier and more energized throughout the day. Staying hydrated will help you to beat some health conditions and will energize your semester, especially as the weather gets warmer and warmer.
5. Commit Yourself to Walking Every Day
Get your strut on! Nothing rejuvenates you more than some physical exercise. Walking remains the perfect mediator between hardcore workouts and not moving at all. Most people find walking easy and college students possess many opportunities to "put one foot in front of the other," as St. Nick once said. For example, they might walk two laps around their campus or hop on the treadmill between classes. Maybe they will invite a friend on a walk, just to get their bodies up and moving. Walking increases energy levels, helps to strengthen your muscles and even prevents disease.
In need of further motivation? Put in those air pods and make a power walk playlist. Or, put yourself in the mindset of a person strolling around Disney, trying to get to their next ride or churro. You'll wonder where those 14 miles went in no time. After making a habit of walking every day, you'll find relief in your half-hour nature break from the bottomless pit of homework sitting on your desk.
4. Create Monthly Desktop Screensavers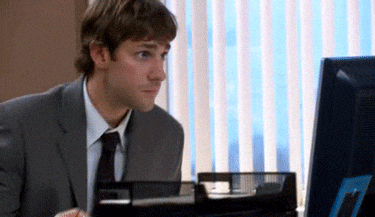 If you love organization, creating personalized desktop screensavers will give you the motivation you need to get through the month. Using Canva, the design app which allows you to seamlessly create fliers, business cards and even Instagram posts, you may achieve anything. Once you create your account and hop on the Canva train, the obsession will never end.
"The screensavers are aesthetically pleasing but they also keep me really organized because I have a place to put my to-do list, which helps with completing assignments on time. I love the calendar layout and accessing and organizing files easily on the desktop," St. John's University junior Taylor Silvers said.
First, choose a template that seems about as long as your rectangular computer screensaver space. Next, find a background color and add some personalization. Maybe add in the calendar for that month or your class schedule. Even add some pictures with friends and family or images of your favorite celebrity. Use the magical Canva stickers to make your creation beautiful, and finally save a screenshot of the screensaver to your computer. May you feel motivated every time you now open your computer.
3. Start up your daily meditation practice
Yes, we know how impossible the idea of sitting still for ten minutes a day seems. College demands so much from us with so little breaks. So, you must take matters into your own hands and carve out time for yourself. Look up "meditation music" on YouTube and prepare to get into the zone.
"I meditate occasionally, especially when I feel really disorganized. It grounds me and acts as a real stress reliever. I enjoy taking a few minutes to myself to meditate when my busy schedule allows for it," Stevens Institute of Technology sophomore Gianna Callegari said.
But we challenge you to dedicate five minutes every morning—before you look at your phone—to starting your day mindfully and meditating. Think about what you feel grateful for and why you feel glad a new day arrived. When life feels uncertain, sometimes taking five minutes to relax will help you to gain some clarity for the day ahead.
2. Journal, Journal Journal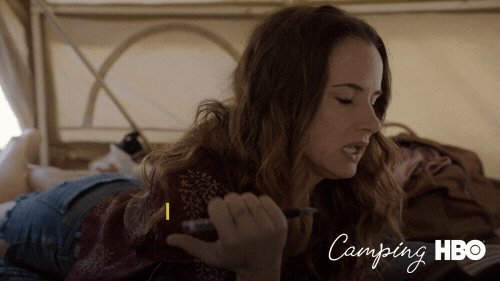 After your new meditation practice kicks in, give journaling a go once a week. Future you will just love reading the thoughts of college you. Journaling remains one of the easiest ways to let loose and think about the overwhelming number of things going on in your life. Your journal also possesses the incredible power of listening to your rants about your ex-boyfriend without interruption.
"I like journaling because it really helps me put my thoughts out on paper, especially in times of stress. It's also a good way document things, especially to see progress (and the ups and downs) over time," St. John's University senior Angelena Low said.
Take ten minutes a few times a week to free write. Even for academic assignments, freewriting gives you an opportunity to write your ideas without the pressure of them needing to be perfect. Journaling really helps you to sort through your thoughts and rationalize everything going on in your life. For that reason, journaling remains a great way to energize yourself and destress after a long and difficult day.
1. Update Your Planner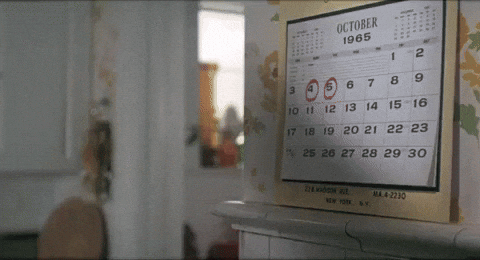 You know, that dusty looking planner from last semester that you used for a day? Time to grab your dust-buster and your step stool to pull that glorious calendar from the shelf. Never underestimate the power of a clean and orderly planner.
"I like having a planner because it helps me sort out thing I need to do, especially with exams and assignment due dates. I definitely feel more organized with one, when I remember to use it," St. John's University freshman Michelle Tomo said.
If you don't like carrying a physical planner, no need to fear. Google and Outlook Calendar remain great resources for students who prefer to keep their calendars in their computers. Organized students, this will make you extra happy. Color code your schedule, use stickers to make your life seem aesthetically pleasing and cross off all items you completed off your agenda. The mighty college student with a planner knows time management like no other.
---