Freezing temperatures, negative wind chills, snowy sidewalks and icy hills: Yes, you guessed it, it's winter at the University of Wisconsin-Madison. If you're brave enough to step outside without immediately retreating back to your warm covers, you should feel proud of yourself. If you can make it all the way to class without stopping inside a building for a few minutes to warm up, extra brownie points for you. Although winters at UW-Madison are extreme, students have used the cold weather to make memorable experiences special to campus.
10. Olin Park Christmas Lights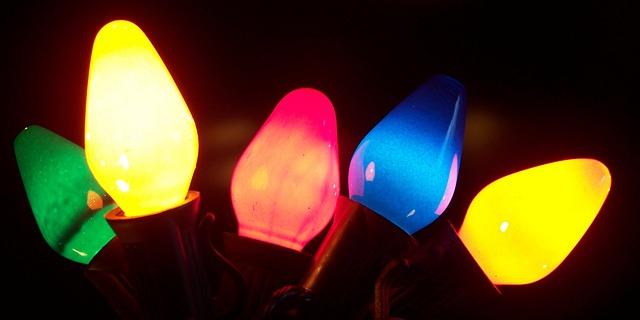 "The Olin Park Christmas lights are really cool to see, and it's nice because you can drive through it and avoid being out in the cold for the whole thing. It's also nostalgic because it reminds me of driving around my hometown neighborhood and seeing all of the Christmas lights with my family." – Lauren Pelletier, junior
Olin Park's dazzling light display, "Fantasy in Lights," is open from November 14, 2015 until January 3, 2016. Get lost in the radiant lights that decorate trees, display holiday staples like candy canes and of course replicate Bucky the Badger. Try listening to holiday music during the drive for an extra merry experience that'll beat doing homework.
9. The Capitol Building
"Walking to the Capitol during winter allows you to see the hustle and bustle of the people during the holiday season. Streets are strung with Christmas lights and the Capitol shines bright and glows as the snow begins to fall." – Olivia Perrigo, junior
Go inside the Capitol building and marvel at the gigantic Christmas tree bulging with twinkling lights, colorful round ornaments and a large star on top. Not only will you get a great Instagram picture, but also you can cross going inside the Capitol off your bucket list.
8. Movie Nights
"There's nothing better than completely ignoring the outside world, wrapping yourself like a burrito in a blanket and enjoying some hot chocolate while snuggling with your friends on the couch watching a movie." – Alli Rosenthal, senior
Use the freezing temperatures outside as an excuse to take a break from your obligations and have a movie marathon. Put on those fuzzy socks, make some hot chocolate and light your holiday-scented candles. After all, one of the best things about winter is staying warm inside and bonding with your roommates. For some winter classics, try watching The Holiday, Home Alone and Elf.
7. The Snowy Campus
"I've always loved the holidays but being from California, I only got to see snowy sceneries in movies and photos. It felt so surreal to see it in person. I also enjoy the cold, so the combination of the crisp, cold mornings and the soft, untouched snow on the ground makes me excited to step outside." – Alina Zulch, junior
The calmness of the snowfall will make your journey to class extra peaceful while taking in the beautiful snow-covered trees and bushes. Fresh snowfall also means slippery spots on campus, so be cautious while walking on Bascom Hill. Although everyone loves watching a good wipeout, be careful it doesn't happen to you.
6. Holiday Drinks from State Street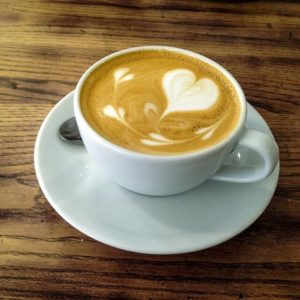 "I like the fact that we manage to keep around a lot of cute and different coffee shops on campus. While admittedly I do head to Starbucks most often, I really appreciate that I can stop in somewhere new and check out a different drink when I want to." – Tory Felker, senior
Shield yourself from the cold in one of State Street's many authentic coffee shops and warm up with a tasty holiday drink. Bring your homework and get some work done while drinking your treasured peppermint mocha in a decorated café while soft and smooth holiday music is playing in the background. Try Espresso Royale, Fair Trade Coffee, Collectivo or Starbucks for some State Street favorites.
5. Hockey Games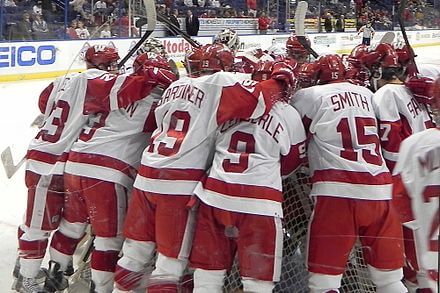 "During the winter, you start to miss football game days because they are always something to look forward to and people go all out for them. Hockey games are awesome because the tickets are super cheap, they play on both Friday and Saturday nights, you can go out afterwards and the student section goes crazy. Going to hockey games make me proud to be a Badger because I feel like everyone loves this school as much as I do." – Caryn Clark, junior
For an excuse to dress up in an oversized hockey jersey, go to a hockey game at the Kohl Center. Not only is this yet another place to find Badger pride, but it's a great way to take advantage of cheap student tickets while you can. The excitement in the crowd and the speed of the game will make you cheer along with everyone else in the stadium.
4. Campus Snowball Fight
"I was amazed at how many people arrived on Bascom, how many friends I saw and how many others I met. The camaraderie felt by all, no matter which side of the battle one was on, was truly a Wisconsin experience I'll remember for years to come." – Ian Gunderson, senior
Retreat to your childhood days of playing in the snow and participate in the campus-wide annual snowball fight on Bascom Hill between the Lakeshore and Southeast dorms. The snowball fight is a winter tradition here at the UW-Madison that will leave you with cold fingers, bruises and memories.
3. Sledding Down Bascom
"This winter activity is special to our campus because Bascom Hill is unique and it's fun to keep on this tradition. Freshmen should do it because it's a fun place to meet new people and relieve stress from school. If you don't have fun in the snow at UW-Madison then you're missing out!" – Shannon Malone, senior
All your hateful feelings of the steep and treacherous Bascom Hill will be forgotten when you turn it into a long and wild sledding hill. Keep the tradition going and take trays from the dining hall to use as sleds. Try getting your friends to go once it's dark out so you can enjoy the twinkling lights from State Street and the Capitol as you speed down the hill clutching that small tray as hard as you can.
2. Basketball Games
"Basketball season's a great way to keep up the spirits of the student body through the cold weather. Some of my favorite memories from Madison have been at the Kohl Center with my friends cheering on the Badgers and I am sure it will continue to define my Wisconsin experience." – Katie Flicker, junior
Watch the Badgers fight for a March Madness spot at the Kohl Center. Badger basketball games will be your entertainment all winter long, from the first cold days in November until Lake Mendota melts in late March. Whether you are cheering with the band in the student section or relaxing with a Spotted Cow and a Brat, you won't regret spending a cold winter night with the team.
1. Ice-Skating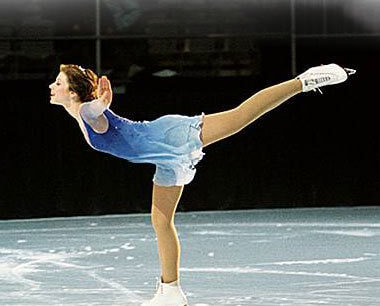 "I really like skating on Lake Mendota during the winter. Some friends and I were able to shovel off a small area on the lake to play boot hockey while it was frozen. It helps me get out of my house and actually do a fun outside activity instead of staying inside all winter. Even if you aren't good at skating (like me) it is fun to get out on the lake with all of your friends." – Michael Drees, junior
When it comes to this beloved winter activity, UW-Madison has you covered with many places to choose from. Go to the Edgewater Hotel to skate on their outside rink that looks over Lake Mendota and is draped with festive Christmas lights. Looking to skate for free? Go to the Shell for their free skating hours and make figure eights on the ice with your friends. For an authentic ice-skating experience, brush away the snow and skate on Lake Mendota itself.