There's no doubt that at one point in life you will need to provide a reference letter when applying for school or a job. These letters of appraisal can shift the mind of those considering your acceptance into school or future employment. Did you know of the unspoken rules of asking for a reference letter? The overwhelming fear of failure proves difficult, but don't let it dissuade you. Understanding the tricks to getting that reference letter can make all the difference.
Read on to find out the top 10 helpful tips for getting a reference letter.
1. Take the Chance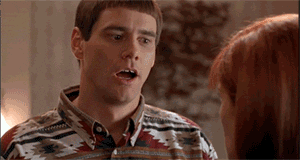 The greatest disservice one can make in this situation would be to not take the shot. There are thousands of posters that show some overly ecstatic individual with the words, "You miss 100% of the shots you don't take" plastered in the center. Maybe you've dismissed those motivational quotes substituting hope for a life of pessimistic realism, but there is wisdom in those words.
"The worst that can happen is really nothing, or they can say no. You move on. But what's even worse is that you had the chance and you didn't take it. Take the chance," College of Staten Island junior Anastasia Maximenko said.
Diving into the cold water of the unknown always rattles us. Though uncomfortable, the only pain that will remain would be the burden of self-disdain. But if you shake off those fears to face that which you dread, you could emerge victorious conquering that plague which held you back from merit. Life will go on if you don't get a letter from that particular person. However, throwing away that opportunity won't grant you anything.
2. Leave Ample Time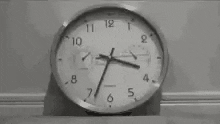 Time is the world's most precious resource. It's something you can't manipulate or manufacture. When asking for a reference, time remains critical. Don't wait until the very last second to ask a professor or employer for one.
Not only is that an unprofessional move, but it doesn't give the source enough time to get back to you with a reference of substance. As a result, the reference letter will simply read "[Insert name here] was a good student that would be a fine fit for this position. If you have questions please reach me at…" Yeah, you don't want that.
Give your sources plenty of time to write something genuine. Be courteous by not applying pressure onto the favor. Uphold your esteemed reputation with this individual by embodying a model of professionalism. Not only will this help them, but you help yourself in the long run.
3. Participate in Class Before Asking for a Favor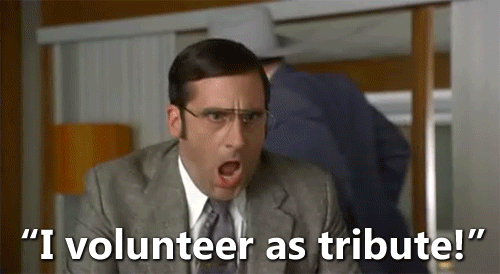 One of the most common sources of a reference letter for college students continues to be their professor. This comes as no surprise considering how much time we devote to college. Before you go asking your professor for a letter, consider how well they truly know you. How can a professor applaud someone who plops themselves in the corner of the lecture hall doing their work for other classes?
"Do well in your academic work and cultivate a relationship with your professors. Ask questions and demonstrate your interest in the material," St. John's University English Professor Dr. Melissa Mowry said.
Take it from the professors themselves. If you truly strive for sincere commendation, do your very best in your studies. Prove that you genuinely wish to learn more of the subject matter through participation. This increases your chances of connection with your professor by leading them to incorporate personal touches that they would never make without your various conferences.
4. Don't Ask When You're New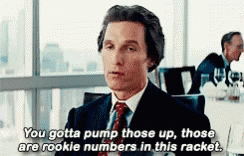 The "dos" and "don'ts" of asking for a reference letter vary. Asking your new employer to write something up falls under the "don't" category. How can you expect someone who doesn't even know you to type up an essay commending your skills? Sure, they hired you out of faith in your abilities, but you have yet to prove yourself in the ring.
The same advice goes for professors you barely know. If you're considering asking a professor in your first class with them, wait until you actually complete the course. Prove to them that you deserve that nice recommendation. Each step you take stride forth with your best foot forward. Once you prove yourself in the role after a few months, analyze the situation and understand your place. After ensuring a positive relationship all that remains is to ask for that reference letter.
5. Be Well Rounded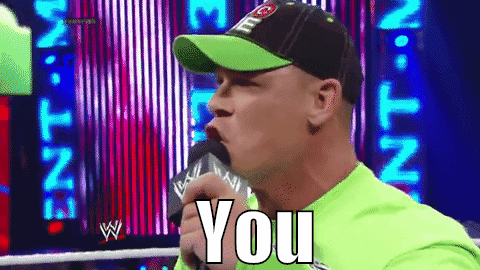 Not everyone can match up to fill the shoes of Nikola Tesla or Albert Einstein. Some of us may not boast a stellar GPA. That doesn't mean that all is lost. The apocalypse isn't upon us simply because you can't get a grip on your coursework. The sun will still shine tomorrow revealing a world that you can still seize. So, counterbalance that lackluster grade with involvement.
"Grades are not everything. You want a well-rounded individual. Not everyone's a scholar. Seeing someone who works hard and has a positive attitude can have a future," St. John's University Adjunct Associate Professor of Communication Arts Anthony Paduano said.
Those you ask for a reference letter search for soul within the individual. An undying spirit that reaches for the stars is what's needed. If you fall behind in class, they want to see you fight to the last second. Enroll in extracurriculars to prove your initiative. If you're on a sports team, solidify yourself as the M.V.P. Even when the waves crash against you dragging you under the sea of self-doubt, keep striving for greatness.
6. Include Details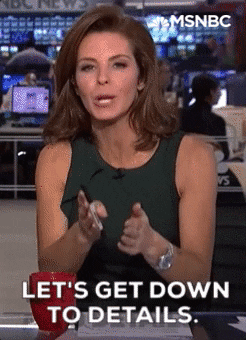 Asking for a letter of reference goes beyond "asking for a letter of reference." Provide your source with information on the position you're applying to. By giving details you open the door for your source to tailor the literary ovation in a specific way that can boost your chances. The modifications made will allow your hopeful employer to assess the credit given in a way applicable to the role you hope to fill.
For example, if you tell your source that you hope to get the position for broadcasting at the local station, they will highlight your skills in speech. Maybe they will emphasize the way in which you concisely get your message across. Overall, drawing attention to the skills most looked for in that industry. The more details you give the writer, the more precise they can be in their approach.
7. Pick Someone Related to the Field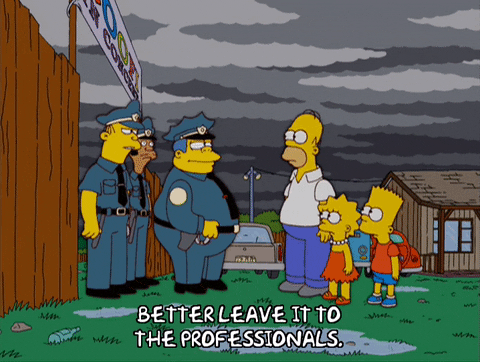 To further the credibility of your source, it's a good idea to get a reference from a specialist in the field. Let's say you wanted a spot at a publishing company. They consider you but demand a reference letter. The initial letter produced comes from someone in retail. While still applaudable, it would not carry the same weight as say a famous author or a colleague who works at the same publishing house.
It's also important to note that when you approach a source to ask for a reference, you illuminate on your reasoning for such. Not only does it follow the principle of "treating others the way you want to be treated" but also it helps them identify the traits that you value within their expertise. Employers want to see that you would fit the position like a glove. So, who better to recommend you than someone within their ranks?
8. Read the Times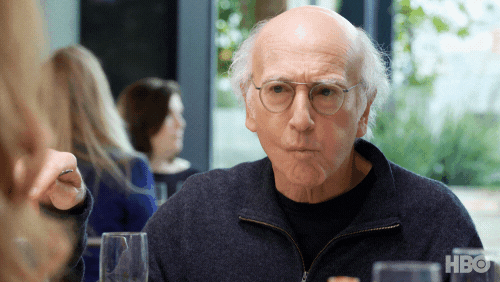 I'm not referring to The New York Times. If you examine the world around you in order to gather a sense of the state of things, you will find significance in every action. Judging by the way someone approaches you, the mannerisms can imply whether they mean to be intimidating, friendly or timid. If someone offers you a piece of gum, that is generally a sign of good will. Now I'm not saying to accept candy from random strangers, we know better. But we can usually assess a situation from even the most miniscule motions.
"You can tell how someone thinks of you just by the way they treat you. If your employer doesn't tell you that you are doing good work or compliment you for a job well done, they are either not a good manager or you are not doing a good job. When you are asked to do more, take on greater responsibilities or fill a leadership role, you have the respect of your superior. If you are asked to do less or not given more opportunities, your boss may not think you are up to the task. That would not be someone you want to ask to recommend you," St. John's University Director of Development Nicholas Legakis said.
By analyzing your situation one can adapt to improve their lot in life. If your employer acts bitter towards you, consider that an indicator of their attitude towards you. On the other hand, if your boss always holds a lamp of praise to your accomplishments that's someone you want to ask immediately. Now this doesn't mean that every single person who talks to you wants to become your best friend. It just means there are actions taken that more often than not reflect the overall attitude held about you.
9. Connection is Key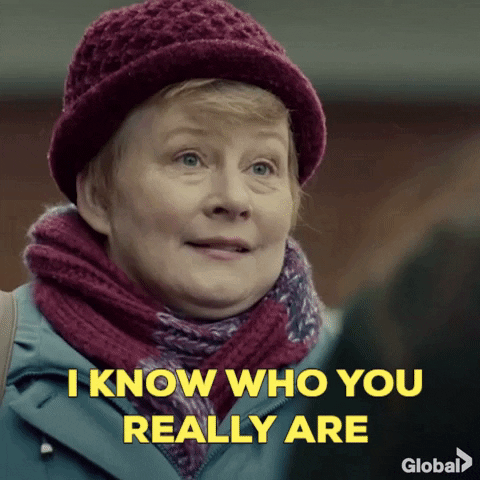 Personal connection truly sustains the fundamental groundwork of a stellar reference. Sometimes our ambition leads us directly to the top head of our business who never got the chance to truly meet you. We shoot our email with the expectation of unanimous acclaim, only to receive a halfhearted pat on the back. While a personal letter from the president of the university may sound great, the chances of such a reply are disappointingly minimal. Don't let this dishearten you since some of the greatest reference letters come from those closest to you.
"A professor or teacher who you've worked with and has had time to personally see your skill set and personality is the best choice. While sometimes you can obtain a letter from someone of a higher position, odds are they won't have that same connection to you," St. John's University junior Patrick Timoney said.
Those individuals who know the real you will undoubtedly provide the sincerest reference letters. Someone with a prestigious title may sound wonderful on paper, but they may not view you in the same light as one who knows your work ethic. The sacrifices you make, the drive that fuels your relentless engine. All of it is seen by those who know you best. So maybe take a chance with the commander-in-chief, but don't be dissuaded from asking your direct supervisors who acknowledge the sweat shed in hopes of promotion.
10. Breathe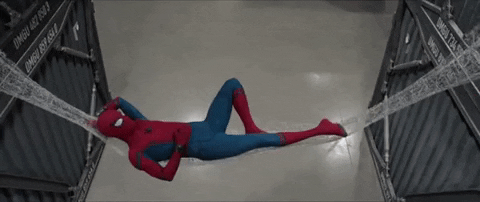 Finally, breathe. The process can prove intimidating. As you'll find in most anxiety-inducing tasks, the greatest enemy can often be yourself. Even if you feel that you don't stack up to the worth of receiving a reference letter, chances are those around you see the greatness within. By anchoring yourself in a harbor of paralyzing fear you limit the heights that you can ascend to.
Take it a step at a time. Have some faith that things will work out. Find that perfect person to write your reference letter. Ask them, be sure to provide details. Most importantly, thank them. Once you truly start believing that you're qualified nothing can stop you from pursuing your goal. So, take a deep breath. Let's get to sending out those requests.