Heading to Los Angeles for a quick spring break trip before class starts again? You're just in time for Los Angeles' version of a St. Patrick's Day celebration. Start the scramble through your closet for all your green gear, you're going to need it. St. Patrick's Day remains the only time of the year when wearing an obscene amount of green helps you fit in instead of stand out. If you want to go all out, I personally suggest grabbing some temporary green hair dye. Year after year, Los Angeles proves to be the perfect place to celebrate St. Patrick's Day. Our many bars, nightclubs and parties make it better than any other city. If you feel overwhelmed by the many different things to do during your time in LA, don't fret. 
Check out the top 10 best things to do in Los Angeles for this year's St. Patrick's Day:
1. Spend St. Patrick's Day at the Grove's Farmer's Market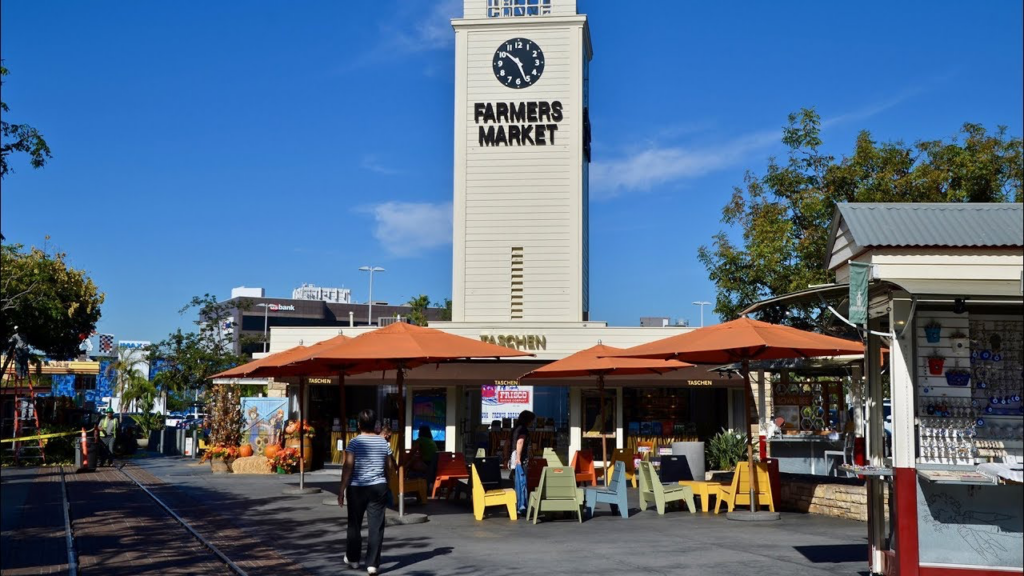 The Farmer's Market at the Grove remains one of the best places to spend your weekend with a vast variety of things to do all in one place. Despite the location being amazing for a regular day out in Los Angeles, now it's decked out in decorations for St. Patrick's Day, making it even more festive. Grab your friends and family to check out the host of Saint Patrick's Day events at the Grove. Make sure to try out traditional Irish food and enjoy a bagpiper from 12:30-3:30pm. Also, make sure to leave room for their famous corned beef and potato plates. The Farmer's Market also serves Irish beer and a special green beer on tap throughout the entire event. 
2. Hermosa Beach Parade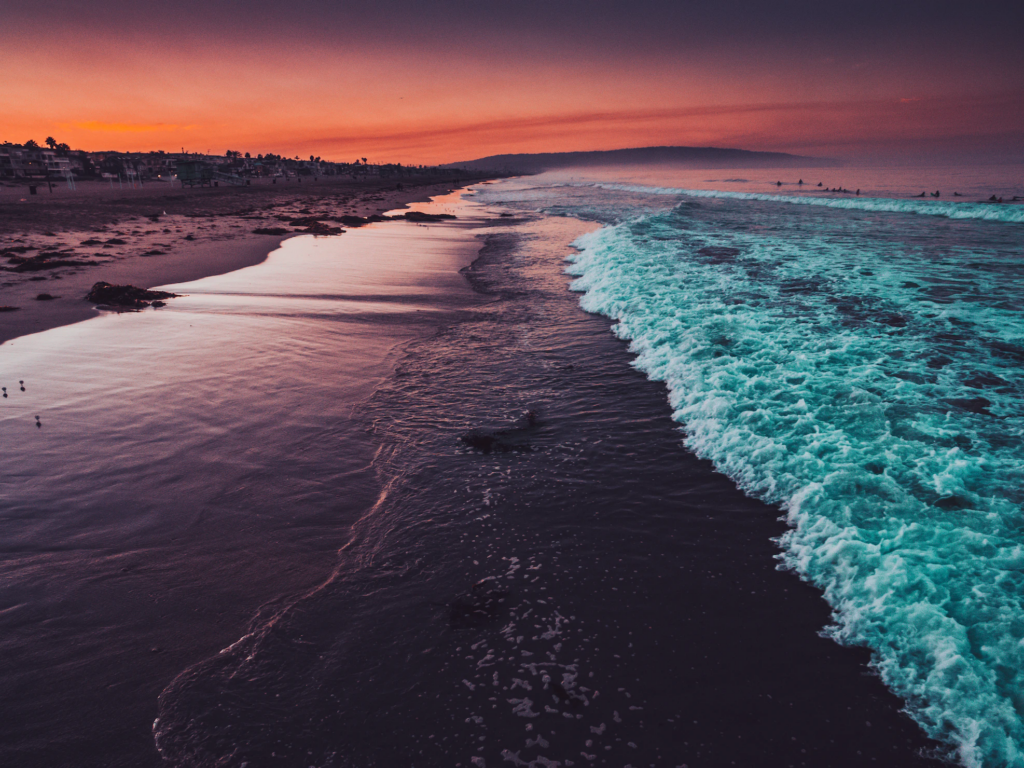 Coming to Los Angeles specifically for our beautiful beaches? Stop by Hermosa Beach and experience a St. Patrick's Day parade! The many Irish themed cars and marching bands will ensure you have a great time. The parade lasts for seven blocks, so make sure to check out other things on this list to do in Los Angeles for the rest of your day. Food is provided, and all you need to do is RSVP. The parade runs from 11:00am – 1:00pm in Downtown Hermosa Beach on St. Patrick's Day. 
3. Try out some Irish Coffee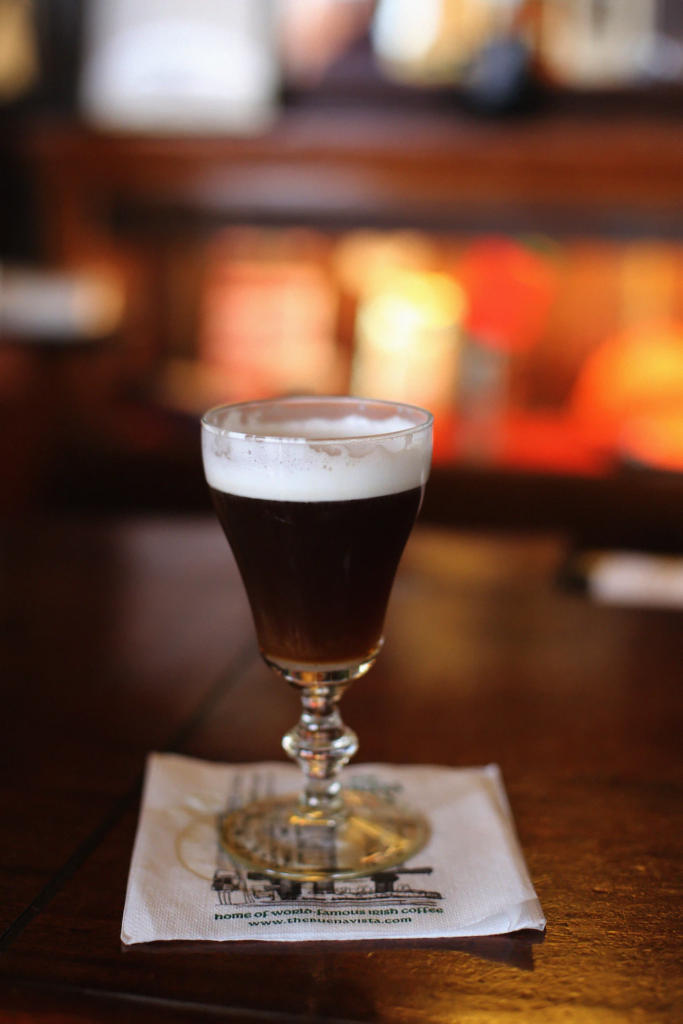 Los Angeles citizens need coffee to survive long workdays and harsh traffic conditions. Now, we can enjoy multiple cups of coffee infused with whiskey to survive the long day of partying and celebrating! Spend your St. Patrick's Day in LA to try out the different Irish coffees from all around the city. Whether you stop by at a pub or a fancy restaurant, make sure to try a special Irish coffee cocktail to commence St. Patrick's Day celebrations. 
"If you're an avid coffee fan, try out the Irish twist on a cup of coffee. There are a bunch of different Irish pubs that serve Irish coffee in Los Angeles which just consists of whiskey, coffee and possibly some cold creamer on top. It's a great pick me up drink before a night out," UCLA freshman Victoria Wong said. 
Before you head out for a night of clubbing and dancing in LA, try to find the best Irish coffee near you. If St. Patrick's Day is right before your final's week at school, go out and try a cup this weekend for that much needed break from studying. If not, go grab the ingredients and make it in your university apartment! Make sure to invite your next-door neighbors to create a fun night of celebrations and a new cocktail to try for St. Patrick's Day. 
4. St Patrick's Day 5k, 10k, or Half-Marathon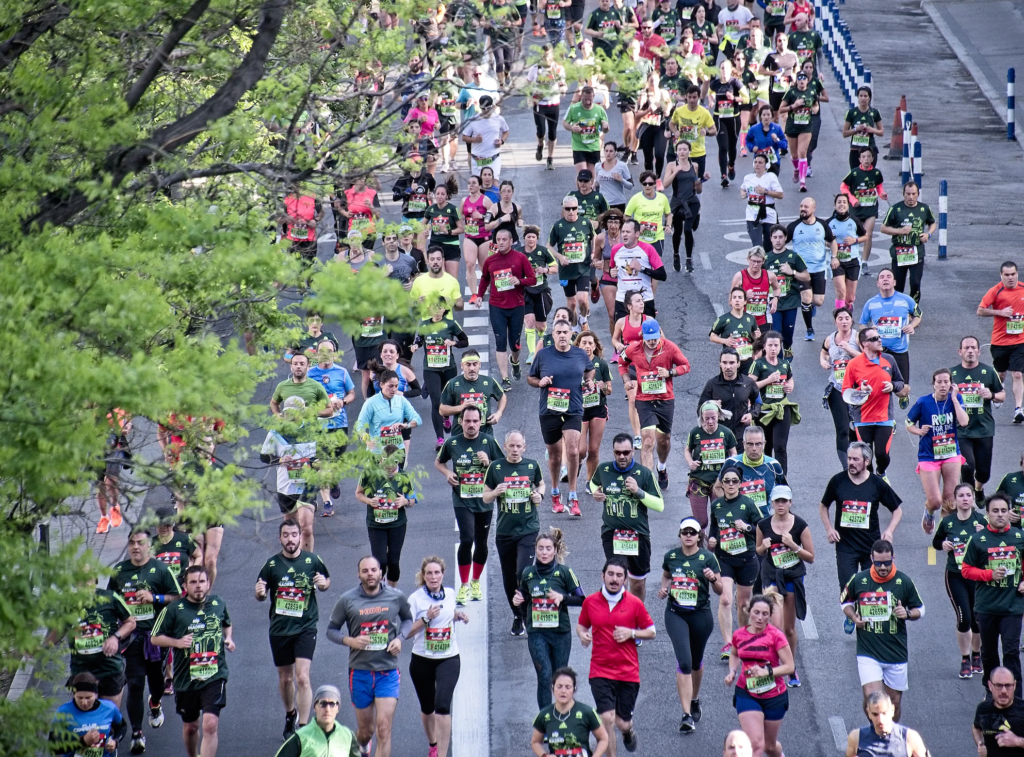 If you want to celebrate this drinking holiday a little differently, check out the different marathons happening all around Los Angeles. This specific run is in the Pacific Palisades and tickets to enter will sell out quick. The route for either the 5k, 10k or half marathon will provide a beautiful scenic route for you to enjoy while getting a great workout in. Don't forget to wear some green gear, as the St. Patrick's Day celebrations don't stop just because of a run! 
5. St. Patrick's Day Bar Crawl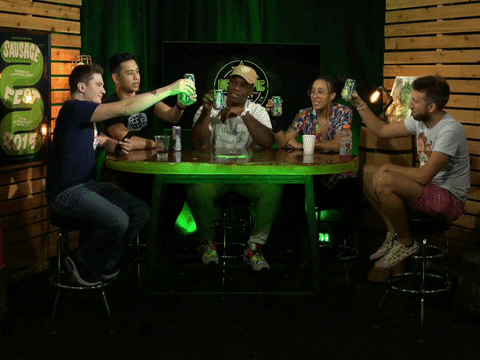 For our readers over 21, the St. Patrick's Day Bar Crawl in Downtown Los Angeles tops the list as the best way to celebrate this holiday. With over 10 different bars participating in the bar crawl, you'll need to cancel all other plans for today— you'll be busy drinking. You can find bar crawl tickets online and with your ticket you will receive free welcome shot tickets, complimentary entries to after parties and drink coupons. If you're all about drinking holidays, the St. Patrick's Day Bar Crawl is definitely the best way to celebrate this year. 
6. Eat some of the best fish and chips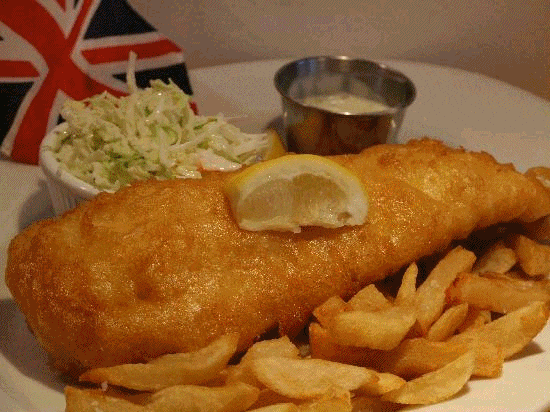 Los Angeles does deep fried fish and fries the best, especially during St. Patrick's Day. If your New Year's resolution this year was to stay away from fried food, treat yourself to a cheat day today. St. Patrick's Day traditional cuisine includes a simple basket of great fish and chips to enjoy with all the drinking you are potentially doing. Don't forget your tartar sauce. 
"St. Patrick's Day is simply the best time of the year to eat an amazing basket of fish and chips from a ton of different restaurants in the city. My personal favorite place to go is Malibu Seafood Market, but there's a ton of different places local that do it great too," UCLA freshman Michelle Robinson said. 
If you need other fish and chip restaurant recommendations, look out for the more lowkey hole in the wall spots. You never know, just because the restaurant seems less busy doesn't mean you won't get amazing fish and chips. Try to steer away from any restaurant that seems too busy. If you see a huge group of people swarming into a restaurant, it's most likely a bar crawl. 
7. Visit an Irish Pub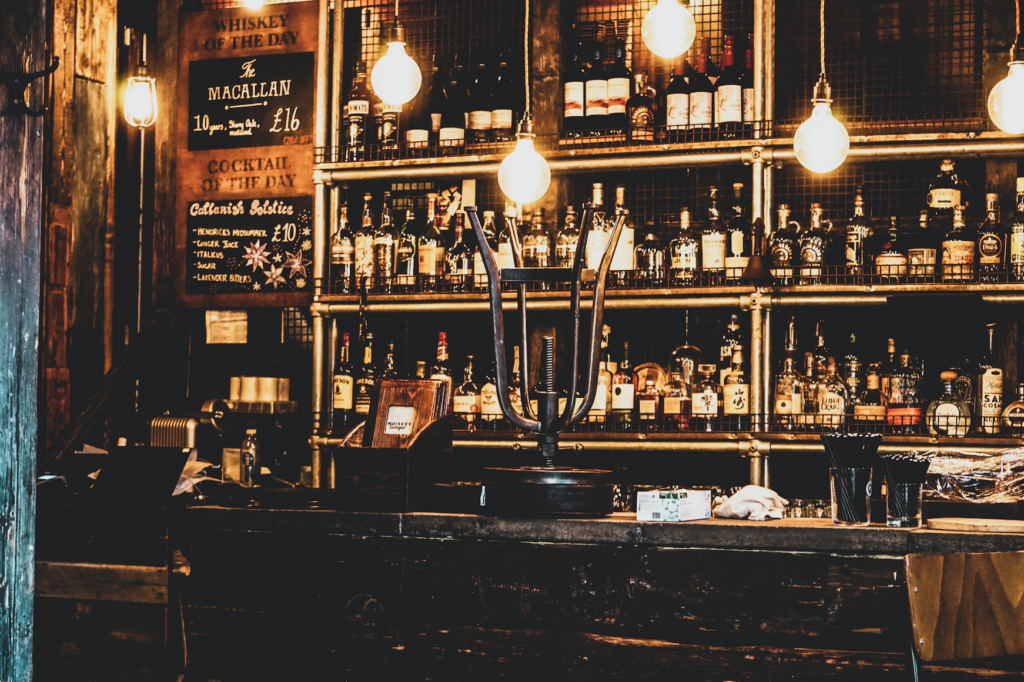 What better way to celebrate St. Patrick's Day than by visiting a traditional Irish pub? Tom's Bergin's Irish Pub in Los Angeles creates a welcoming and fun atmosphere for St. Patrick's Day. With various takes on Irish dishes to the fish and chips that I talked about before, you're sure to indulge in a great meal and a great time. If you want to stop by on Friday or Saturday, keep in mind that they open at 4:00pm. 
"Visiting an Irish pub in Los Angeles gives you that warm, cozy feeling while also eating great food with a group of people. Opt for the more traditional Irish pubs if you're looking for a great time," UCLA sophomore Grant Jabourian said.
If you don't feel like going out at all on St. Patrick's Day, Irish pubs still deliver food. Whether you're in your Airbnb or a hotel, you can still celebrate the traditional holiday from the comfort of your bed. However, we do highly recommend dressing up in your green gear and taking advantage of St. Patrick's Day because LA does it best! Visit an Irish pub this year to fully dive into the amazing festivities of the holiday. 
8. Visit the Queen Mary for the ultimate St. Patrick's Day party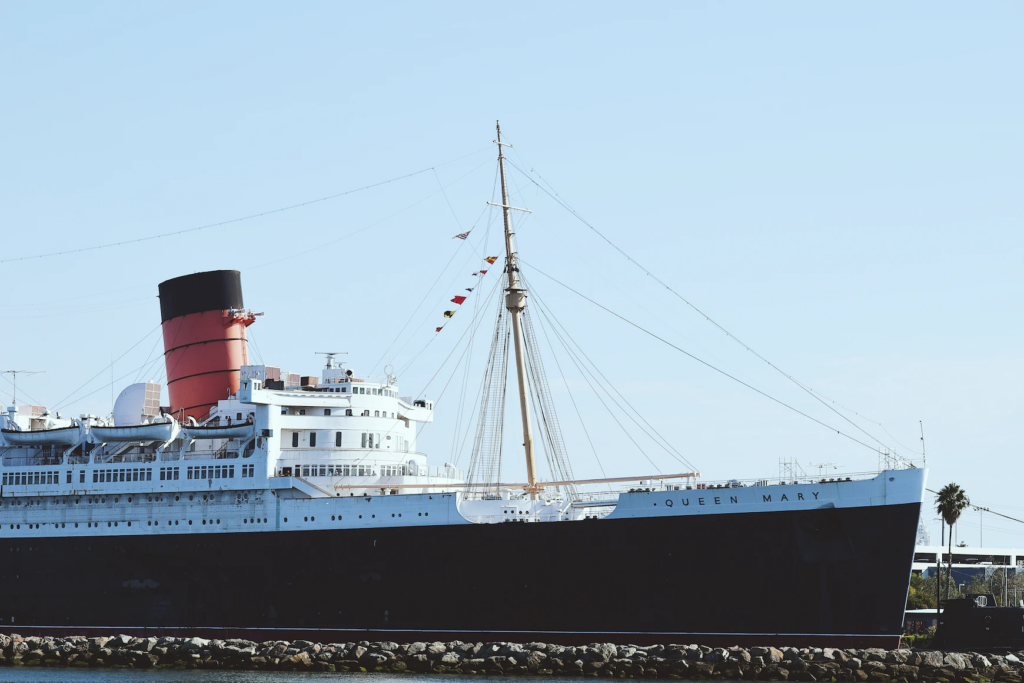 Ever heard of the most haunted ship in Los Angeles? Now's your time to finally visit and prove whether it's really haunted or not. The Queen Mary ship celebrates St. Patrick's Day by hosting a "Shamrock 'N' Roll" Party. Tickets are incredibly cheap, only $15 per person or $20 if you purchase at the door. Traditional Irish food is included. Spend your day visiting one of the most haunted places in Los Angeles, while also singing and dancing away to some Irish jigs all night. 
9. Visit Pasadena's family friendly St. Patrick's Day celebration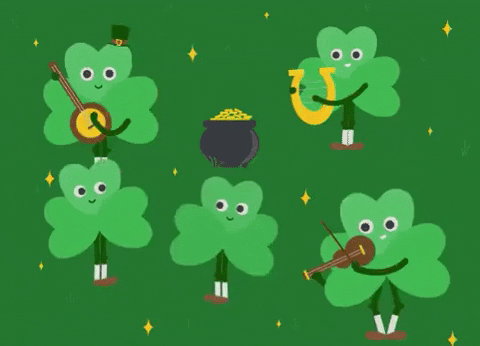 Need a kid friendly activity for your underage brothers and sisters? Pasadena hosts a St. Patrick's Day bash that creates a perfect celebration for both underage kids and adults in the family. Old Pasadena's frozen yogurt shop offers free frozen yogurt from March 13th-17th. You can also grab a bite to eat- many restaurants have special menus for the holiday! This drinking holiday doesn't need to stop you from enjoying some quality family time. Stop by Pasadena for exquisite decorations, great food and good company! 
10. Try out a specialty green cocktail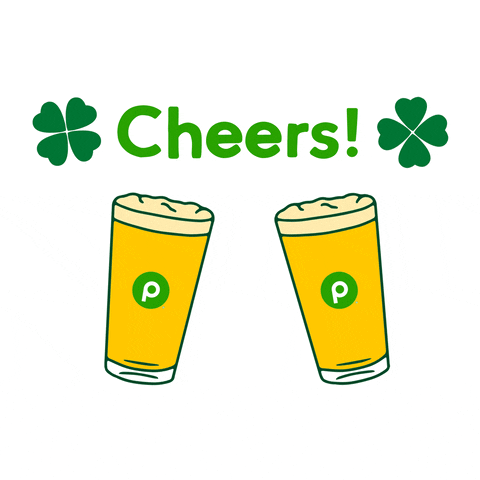 Already decked out in a bunch of green St. Patrick's Day gear? Take it up the notch by eating and drinking green food. Many different bars and restaurants in Los Angeles will specialize in green cocktails for St. Patrick's Day. You can find these green cocktails at restaurants like The Pikey, Harvard & Stone and the Tavern. Usually, these restaurants try to incorporate the traditional Irish hard liquor, whiskey, but there's many other options as well. Even if you won't be drinking this year, take some pictures to post on Instagram for the aesthetic.