You don't really want to spend your St. Patrick's Day in a crowded pub with a bunch of puking college students. Or maybe you do, I'm not here to judge. Either way, this holiday, instead of spending $30 on Uber rides to go to the same bar you always go to, get quirky. Here are 21 ideas— from chilling on your couch to jet setting over the Atlantic— that will make your St. Patty's day one to (never) remember.
1. Drink a Shamrock Shake from McDonalds. Don't look at the calories. Calories don't count on holidays.
2. Take a road trip up to Chicago. Relive your Ferris Bueller's Day Off fantasies by checking out a parade. Just don't hijack a float—that might not end well for you.
3. Learn how to perfect the Guinness double pour.

4. Ask people, "What's the craic?" Don't explain that it's a common Irish phrase. Count the strange looks.
5. Gather your friends. Binge watch Father Ted. Ask yourself why the Irish like it, because I'm three episodes in and I still don't know what I'm watching.

6. One in every three Americans has roots in Ireland. Are you one of them? Find out.
7. Go see Flogging Molly at the Hollywood Palladium in Los Angeles, California.
8. Release your inner Pinterest queen. Make "Kiss me, I'm Irish" shirts with your friends. Wait for offers.
9. Make Irish soda bread. It's the perfect hangover food.
10. While you're at it, just make a traditional Irish breakfast complete with eggs, mushrooms, tomatoes, sausage, soda bread and a strong cup of tea. Hangover, you've met your match.
11. Celebrate for four days like they do in Dublin.
12. Better yet, go to Dublin. Explore the city's history with a treasure hunt. Beer plus puzzle solving equals merriment.
13. Buy a lifetime supply of Tayto cheese and onion crisps. If you've never had Taytos, proceed at your own risk. They're highly addicting.
14. Settle the debate: which whiskey is better, Bushmills or Jameson? There's only one way to find out.
15. Order an Irish car bomb at a pub in South Boston. Have your friends record the moment you're kicked out.
16. Make some black and tans. Complain about the British like it's 1920 and your Irish village was just ransacked by the Black and Tans.

17. Throw a house party and decorate everything you own in green.
18. Patrick became a saint after he expelled all the snakes from Ireland. Petition aspiring saints to do the same to the spiders.
19. Compete in the Miss St. Patrick's Day pageant in Savannah, Georgia.
20. Make shamrock Jell-O shots. Thank us later.
21. Take an Irish step dancing class. Try to be sober for most of it.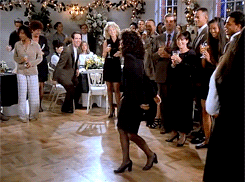 At the end of the day, as long as you've got a beer in your hand, you're probably doing it right. Happy St. Patrick's Day!