The wave of green that is St. Patrick's Day is upon us once more and what better way to celebrate than to put on your green Mardi Gras beads, take a shot of Jameson and party? You're bound to see and do some crazy things on your campus amidst the party but this year, why not make it a goal of yours to catch all 10 things on the College Magazine St. Patrick's Day bucket list.
 1. "Kiss me I'm Irish" Shirt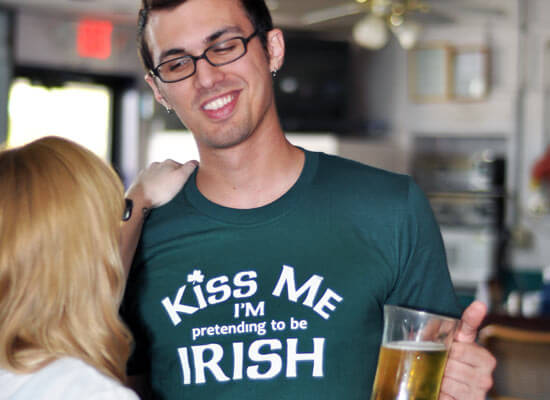 Seriously, has anyone ever actually kissed the people who wear these? Every St. Patrick's Day it seems these shirts come back with a vengeance and no one really knows why. Men and women alike don this charming garb, apparently in the hopes of finding true love while celebrating the holiday. Or maybe they just want to get some.
2. Green Beer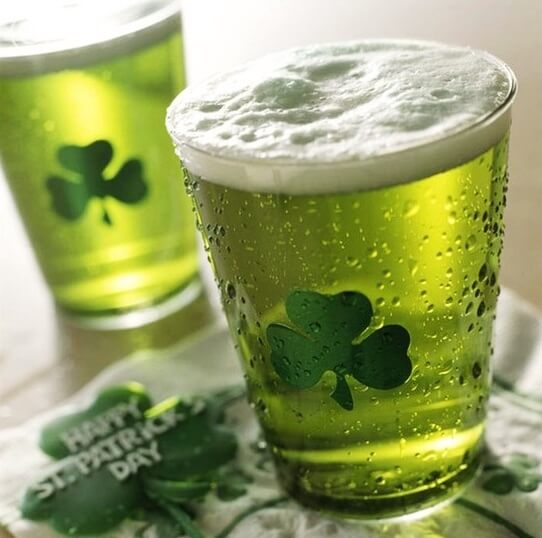 Green… beer. Beer that is… green. Initially an odd concept to ponder, this pastime has always reminded me of when Heinz tried to market purple ketchup. Not normal. Despite its obvious weirdness, every year green beer is a staple at most bars and only adds to the festive wave of color. My only concern is how green your bathroom floor will be if you end up drinking too much.
3. Bailey's/Guinness/Jameson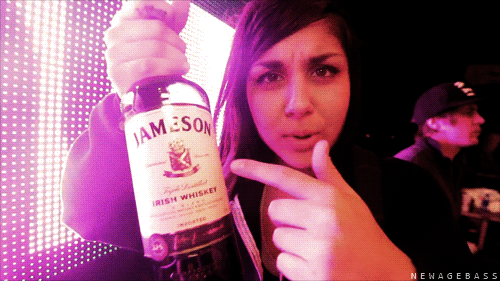 St. Patrick's Day is the only day of the year where drinking Bailey's Irish Cream, Guinness beer and Jameson whiskey like it's going out of style is completely normal. Bailey's in your coffee on St. Patrick's Day morning? Sure! Glass of Guinness with your lunch of corned beef and cabbage? Absolutely! Shot of Jameson for a nightcap after a day of celebrating? Why not?
4. Leprechaun Wannabe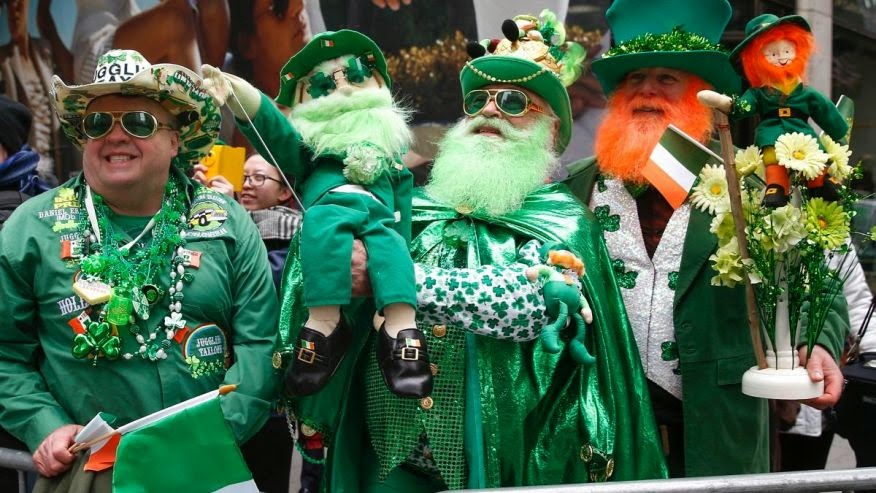 My personal favorite, there's always that one guy at the bar who goes the extra mile and wears a green suit, top hat and red-haired beard for the sake of entertainment. You can see him running around the bar searching for his pot of gold or attempting to dance an Irish jig.
5. Irish Music
Whether it is traditional Irish music or Irish-American rap like House of Pain, you're going to be hearing a lot of it on St. Patrick's Day. Prepare to dance your way from bar to bar while listening to songs like "Top O' the Morning to Ya" and "Jump Around."
6. Green Jello Shots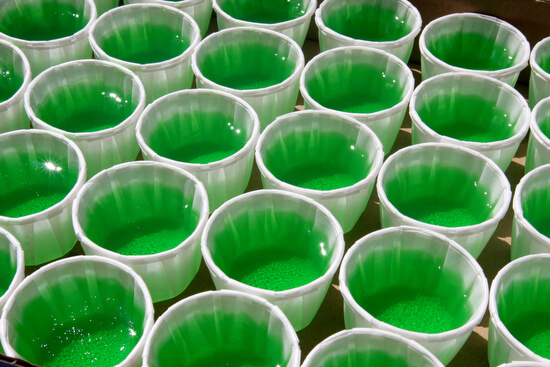 More green alcohol! Perfect for pre-games, this party favorite is bound to make an appearance during this year's St. Patty's Day festivities. Just be careful, one jello shot can easily turn into six and you'll end up making out with someone wearing a "kiss me I'm Irish" shirt.
7. Drinking Competitions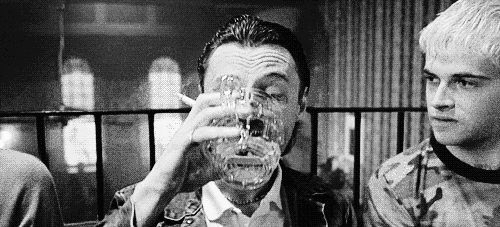 Of course there's a group of friends who decided St. Patrick's Day would be a perfect day to go head-to-head in a drinking competition. Be it pints of Guinness or shots of Jameson, someone's waking up with a major hangover on March 18th.
8. The "But I'm actually Irish" person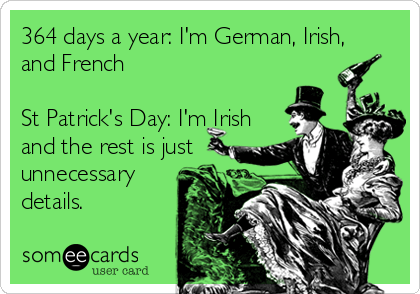 It would seem everyone is Irish on St. Patrick's Day but there are some people who really need you know to just how Irish they actually are. They'll interrupt your conversations to tell people where in their heritage they came to be Irish. We get it, you're the real deal.
9. Food, food, more food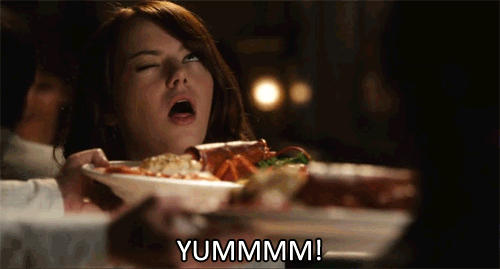 No green-dyed food but you're guaranteed to run across some Irish favorites at restaurants or festivals. Eating Irish food is always delicious, and on St. Patrick's Day it just feels so right. Corned beef, shepherd's pie and whiskey cake – yes, whiskey cake.
10. A Four-Leaf Clover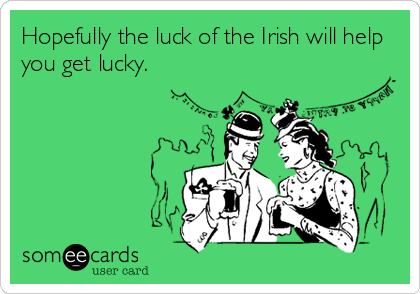 Finding a four-leaf clover on St. Patrick's day is like getting a rabbit foot from the Easter bunny (but a little less disturbing). If you happen to come across one, consider buying a lottery ticket that day. You've got luck on your side.