University of Wisconsin students know how to have a good time. From game day traditions to wizardry to glitter-covered debauchery, you won't skip a beat at these top events.
1. The Jump Around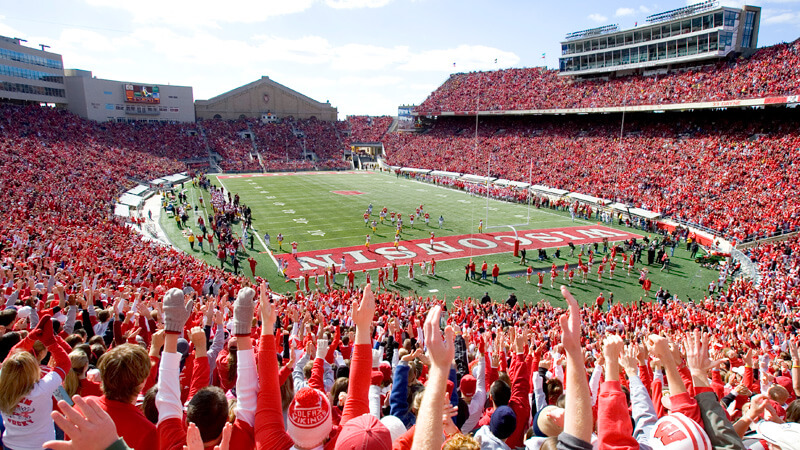 At the end of the 3rd quarter at any given Badger football game, the crowd stands in preparation for one of the greatest game day traditions in college sports. As the first iconic five seconds of House of Pain's "Jump Around" blasts through the speakers, students, players, alumni and even the visiting team leap into the air with the beat of the music. The song only lasts for a minute or two, but knowing that you are experiencing a timeless tradition makes every football game special and memorable.
2. The UW Yule Ball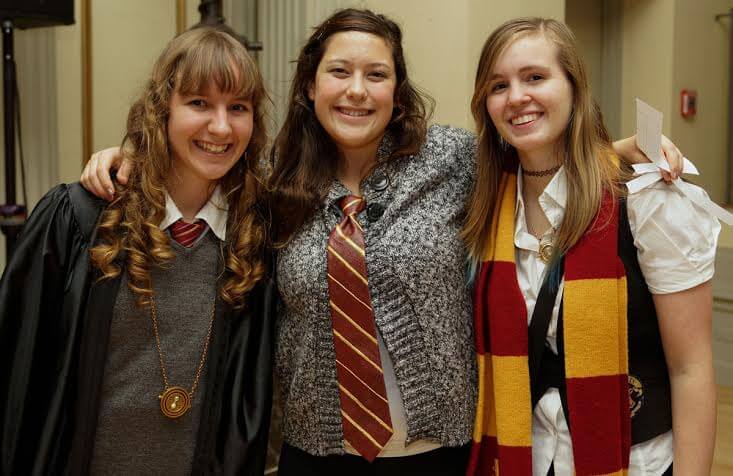 Every year UW-Madison hosts a Harry Potter-themed party at the Memorial Union. A dream come true for Harry Potter nerds everywhere, guests arrive in their best formal wear or wizarding world-themed costume and enjoy a night of food, drinks and games inspired by JK Rowling's books.
3. Halloween Weekend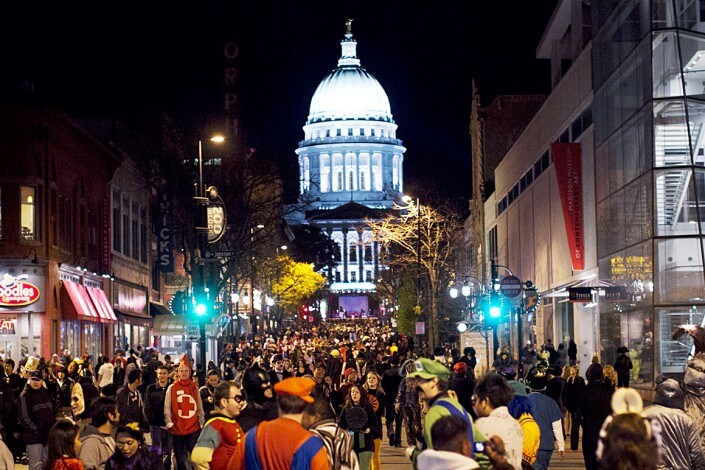 Three days filled with glitter, tequila shots and debauchery, Halloween weekend is one of the best weekends of the year. Students from all other universities in the state cram into the city and sleep on their UW friends' futon or couch to be a part of this weekend. State Street shuts down to all traffic and live music plays into the early morning hours as tens of thousands of people walk to and from the bars.
4. Mifflin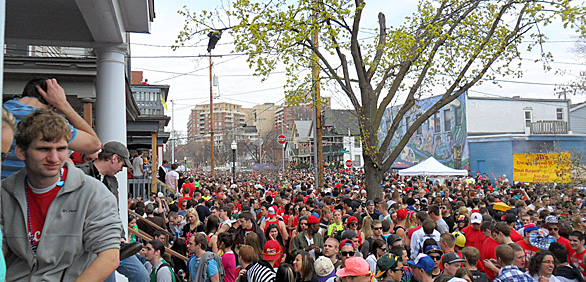 The legend of the Mifflin Street Block Party, a party so famous it has its own Wikipedia page, started out as a political protest in the 1960s. The celebration has evolved into one of the most notorious ragers in the country where the streets are blocked and every house on the 500 block of Mifflin is filled with kegs, Jell-O shots, red cups and drunken students. Though university officials and the Madison police force tried to stifle the event after the amount of attendees broke record numbers in 2011, most students refuse to let the tradition die, at the risk of forsaking the Badgers who were there before them.
5. The Day the Chairs Return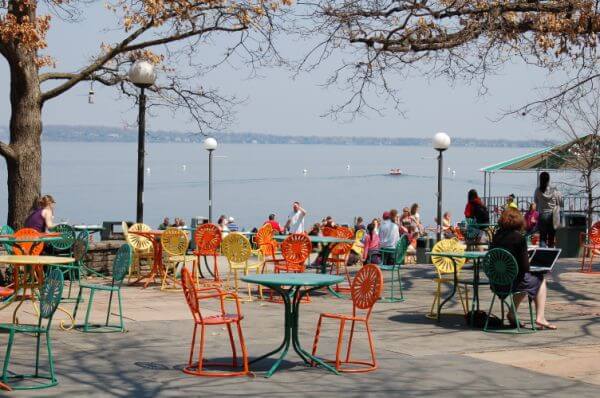 When the weather finally warms in the spring months and Lake Mendota's icy cover melts away, the day finally arrives when the Memorial Terrace chairs return. Their green, yellow and red colors transform the drab concrete patio into a vibrant campus hotspot. The first day these chairs arrive, the terrace is packed to capacity with students enjoying pitchers of beer and getting a healthy dose of vitamin D after a hellishly long winter.
6. Moda Fashion Week
Hosted by Moda Magazine, UW-Madison's only life and style magazine, the week long event is a dream come true for all fashion and art enthusiasts on campus. Each year is different but there are generally guest talks by alumni working in the fashion, entertainment and journalism industries, a blogger's panel where guests can meet and greet well-known local and national fashion bloggers and a night of "couture & cocktails" at the Madison Museum of Contemporary Art where guests enjoy signature drinks while and admire fashion pieces created by UW-Madison's textiles and design majors. The week ends with Moda's finale fashion show, complete with a red carpet, pre-show cocktail hour and runway show with models donning looks from local designers and boutiques. The event truly makes you feel like you are in the midst of New York fashion week.
7. The Farmers Market on the Square
Every weekend from late summer to mid autumn, the Capitol Square hosts a weekly farmers market where local farmers and florists lay out piles of fresh produce, herbs and flowers for people to buy. Families also come to sell their homemade goods, such as cheeses, jams, salsas and bakery goods. Best part? Free samples.
8. $1 Dollar Beer Mondays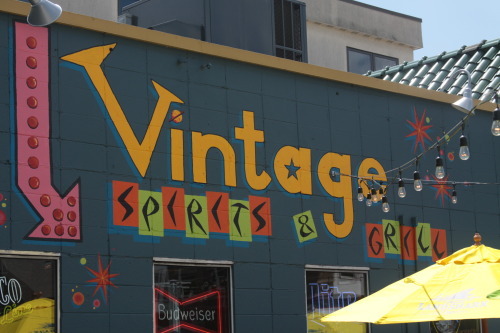 More a lifestyle than anything, the $1 beer special at Vintage Bar and Grill on University Avenue is one of the most frugal, badass deals on campus. A hotspot for students, the bar and grill has a huge patio that is undoubtedly filled every night during the warm months.
9. Make Bo Pay
The "Shooting Down Cancer" night held at the Kohl's center (which hosts the basketball and hockey games) invites students to attempt free throw and half court shots. Head coach Bo Ryan and his wife Kelly donate $10 and $1,000, respectively, to cancer research for each shot made. In 2014, students proved their athletic finesse by hitting more than $53,000 dollars worth of shots.
10. Celebrating Your Birthday at the Nitty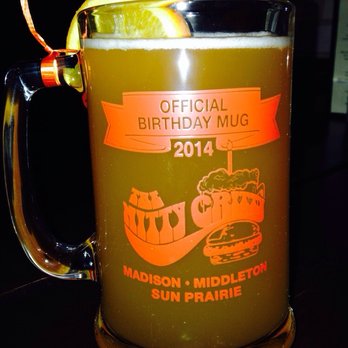 The first place on your list of bars to drink at on your 21st birthday is the Nitty Gritty Bar and Grill. When you get there, you receive a Nitty Gritty mug with a "Happy Birthday" balloon tied to the handle and you get to drink as much as you want, for as long as you want, FOR FREE.