Emerson College is a small liberal arts school that holds a ton of big talents. In the middle of a major city like Boston, there are countless spots on or around campus that spark inspiration in the students that spend their days creating incredible art pieces. Boston's the perfect place to get creative and show your creativity to the world, you just need to find the places that really speak to you. It's a true skill to find the balance between focusing on work and digesting the area of Boston that houses many cultures, so how do these college students handle it all?
In multiple mediums from writing, to music, to film, and everything in between, check out the top 10 places around Emerson College that students visit to get inspired:
1. The dock at the Charles River Esplanade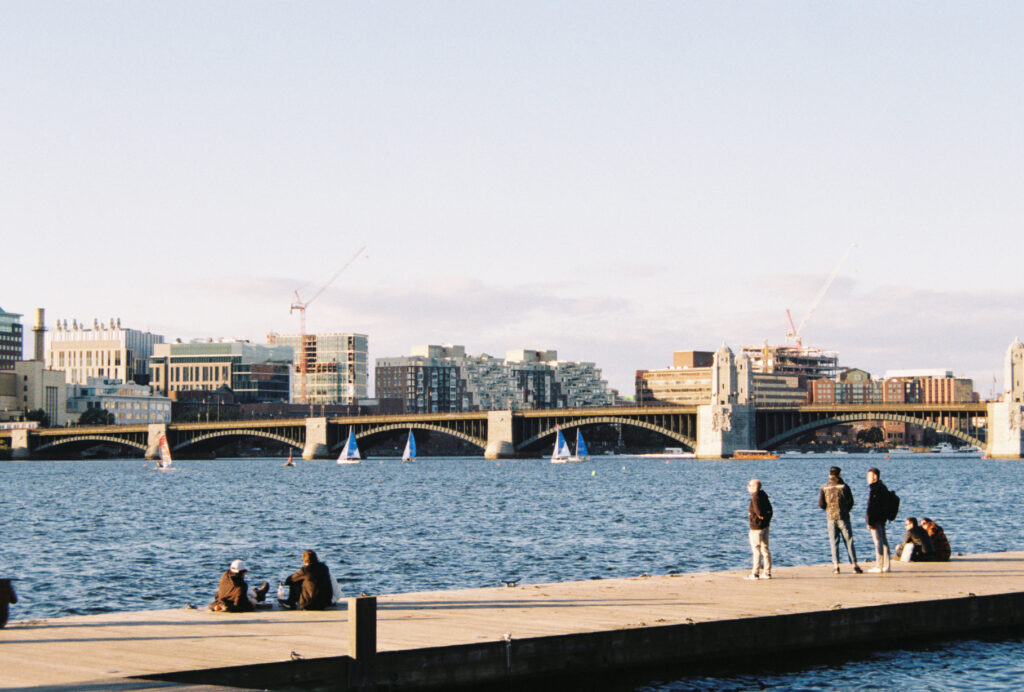 The esplanade is a 17-mile long stretch of road along the river that gives you great views of both Boston and Cambridge skylines. It's a great place to be by the water, especially if you want to get a nice walk, run or bike ride in. At Emerson, the esplanade is home to things like social events for organizations on campus or magazine photoshoots. For those of you that enjoy being in solitude outdoors, the esplanade is a great place to listen to the soft waves of the water and an occasional geese.
"I love going to the esplanade to get inspired. It's always full of people in the Spring through early Fall with so many flowers and pretty trees— so much life. But even in the winter, it's a great place to go by yourself and take time to just enjoy the little bit of nature we get in the city. I chose the esplanade over other places because it's close but also it really is a place to go outside of the city. There's always a place to sit and relax too, unlike for example, the Public Garden, which is amazing too, but better for a walk— not to do work or read. Within the esplanade, I typically go and sit on the dock," Emerson College Sophomore Lauren Smith said.
I personally find a lot of comfort in seeing the Red Line train go across the Longfellow Bridge. It's almost as good as riding across the bridge on the train itself. But if you're simply looking for a good place to watch the sunset, the esplanade is the spot for that. It isn't blocked by all of Boston's skyscrapers like other spots in the city, so you can see every color in the sky.
2. The Boston Common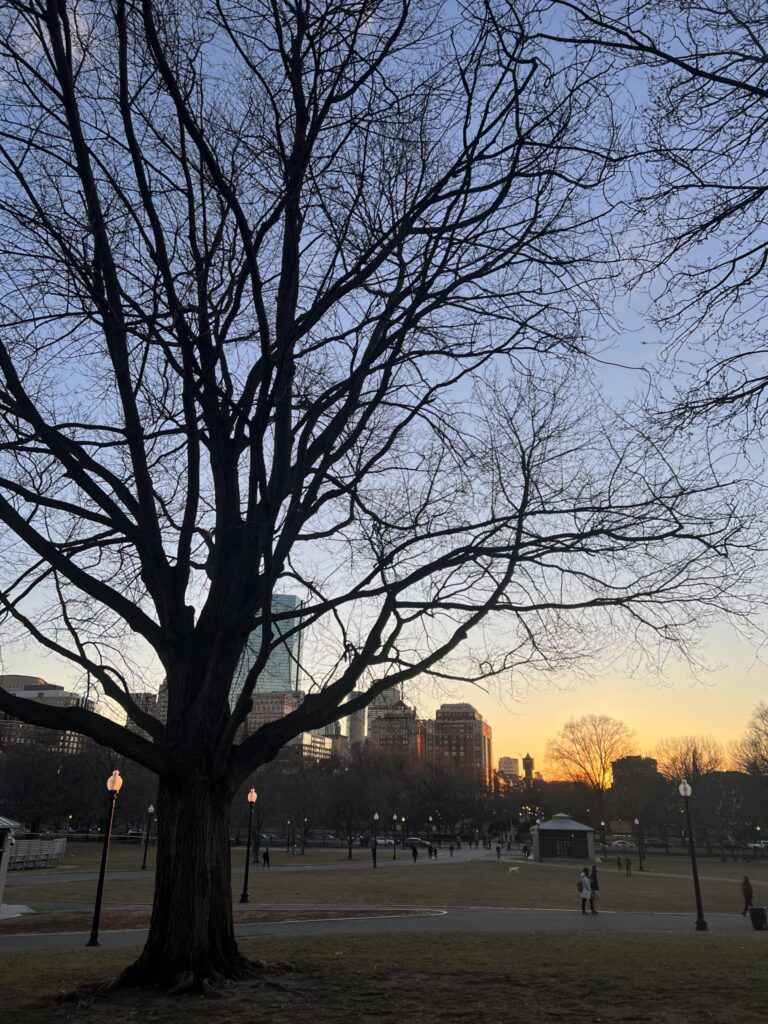 The Boston Common is where you can find most students strolling around. Some people consider it the Central Park of Boston. Whether you're listening to music, talking with a friend, or petting the dogs running around, it's very populated with interesting characters and conversations. There is always something interesting to watch.
"My favorite place to go to is the big hill in the Boston Common. I've been going there since I was a freshman. I like to sit and remind myself of how far I've come since then. When I'm overwhelmed at how much my life has changed, I can just go to the Common and remind myself that the view is the same. It's comforting to know I'm looking at the view my scared, 18-year-old self once did. I also love sitting high up to people-watch. As a journalist, I naturally love people and their stories. There's nothing better than sitting high up, watching people exist, and creating stories in my head for all of them. My spot at the Boston Common inspires me to keep going despite everything college may throw at me. It also inspires me to keep telling stories and begging an astute observer of my surroundings, for that is where true beauty is found," Emerson College Sophomore Molly Dougherty said.
The Common is a place in Boston where you can have the best conversations with strangers. I was once interviewed for a magazine, and it changed my entire perspective on life and how I want to be perceived as a person. It's a hub of creative energy waiting to be channeled. And if you are lucky, you can find Nick Shea and purchase a $1 portrait!
3. A conference room in 172 Tremont (a Campus Center)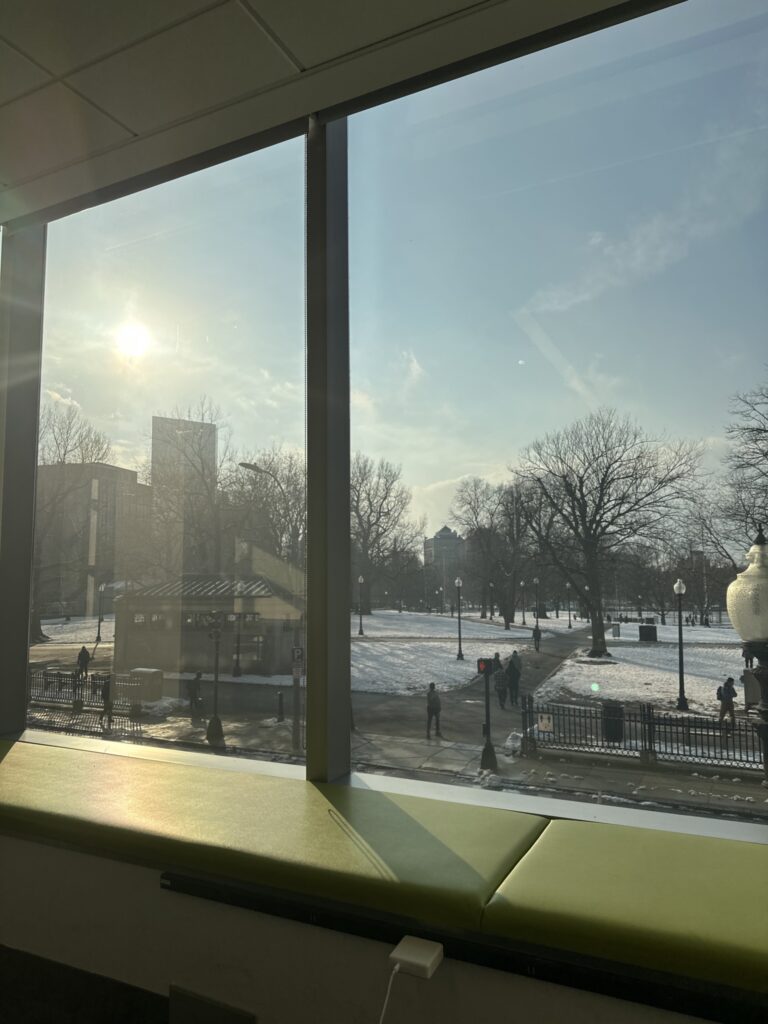 172 Tremont is not only for the cultural organizations, but also a space where students can lock themselves away to study alone or with a group of friends. It includes different rooms like conference rooms for larger meetings or smaller study pods for individual sessions. It mimics an office building, perhaps encouraging actual work to be done.
"I love to book a conference room for just myself, so it's just me in a large room with a whiteboard and a giant table. I just work in there alone and I do my best stuff. [172 Tremont] has a conference room that overlooks the Common that I love. It makes me feel like a very successful executive to be honest— like I'm in charge of the room and I have this awesome office with a stellar view. It also establishes a level of professionalism in my own brain. I'm not just spewing random stuff in my bedroom. I got a whole room for working, so I get my best work done," Emerson College Sophomore Luke Huston said.
The conference room is a very underrated spot in my opinion. Getting inspiration from the lively city is great, but sometimes all you need is focus to translate ideas into products. If you need a space with lots of windows, a huge whiteboard to map out your ideas, or just a comfy office chair to sit in, visit 172!
4. The Museum of Fine Arts, Boston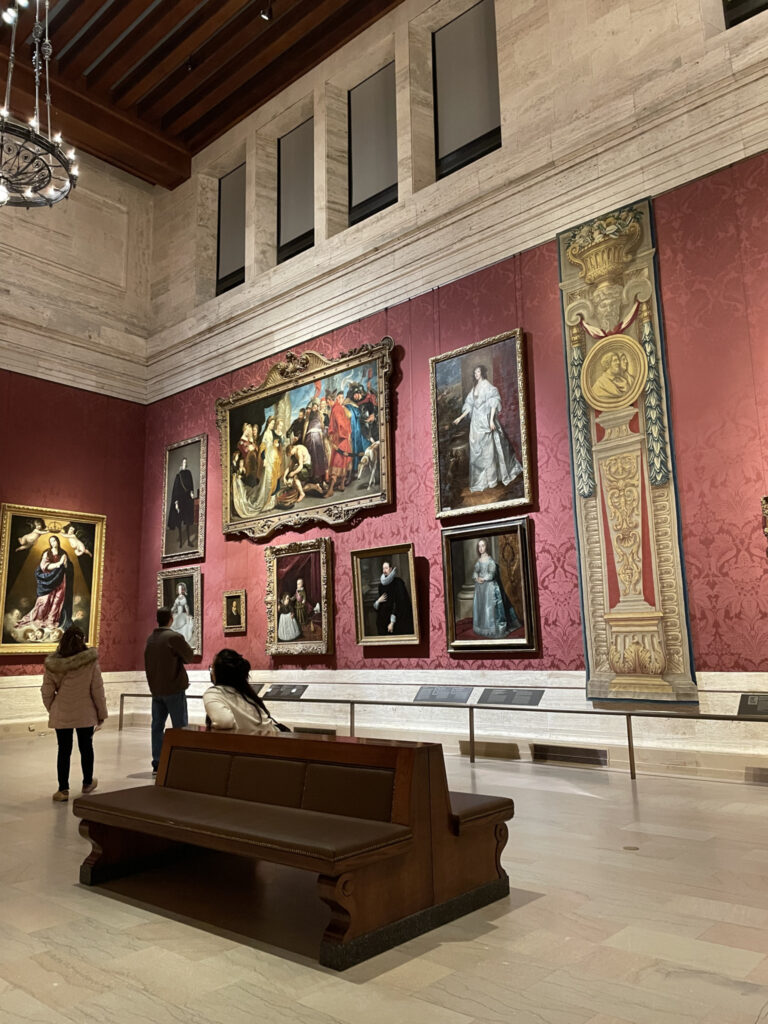 If granted the time to visit the MFA, I always suggest that people visit at least once, especially since you get free admission. It's a very immersive experience that exposes you to art from different eras and areas of the world, perfect for whatever you may be working on. Some of the collections include Art of Africa and Oceania, Art of the Americas, Art of Europe, and Art of Asia.
"I love the MFA. It has so much history and different unique things that inspire me in a bunch of different ways – just gets the creative juices flowing. I really love the Japanese sections too, just because I'm fascinated by Japanese culture, so I love going to that part. I mean I play Dungeons & Dragons so everything gives me different ideas for characters' stories and all that. I just kind of like the vibes. It's calming and helps me really focus on whatever I'm doing. Also, taking the T to the MFA is always an experience. Plus, it's free [for Boston students] so that makes it way more accessible," Emerson College Sophomore Ezra Charles said.
Personally, I enjoy viewing the Contemporary Art collection. It gives you some perception on how art is looked at today, so you can take that and apply it to your own work. It's definitely more quiet, obviously, than the other spots on this list. So if you need some peace to focus, but visual stimulation as well, I suggest going to the MFA!
5. The Lion's Den (a dining hall on campus)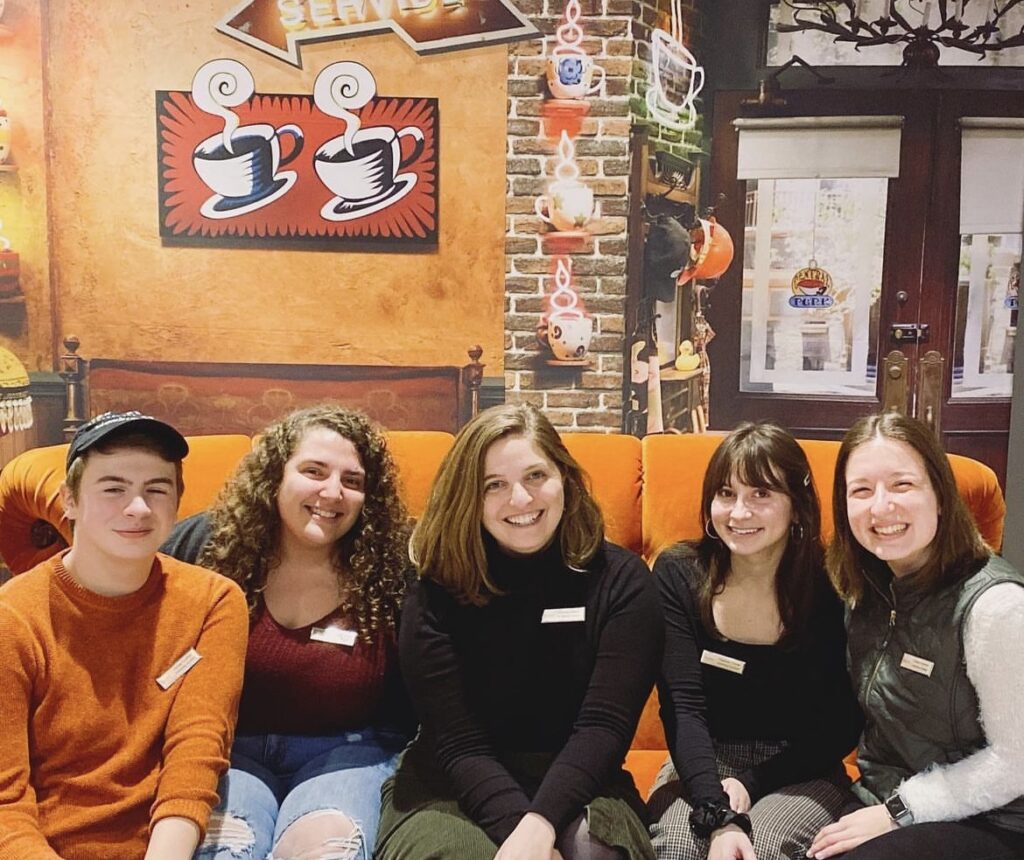 The Lion's Den isn't just a spot to get a good bagel or tater tots between classes, but you can also absorb Emerson's environment here. There's always music playing or something to watch on the projector for ambience. It's definitely a more crowded spot on campus, especially during the lunch rush. So if you want to secure a table, get there early!
"I definitely love the Lion's Den when it comes to writing. There's just something about the big windows and bustling chatter that calms me. I love being in spaces where there are other people when I work – it helps me remind myself that at the end of the day, the paper, discussion post, poem, or script I'm writing is just one piece of the Emerson puzzle. It puts it into perspective as both insignificant and extremely important at the same time," Emerson College Sophomore Dolly Pickelhaupt said.
The Lion's Den definitely feels a little more connected to the city, with its brick walls and vibrant-colored chairs. During the winter, it's my favorite place to see snow fall with the floor-to-ceiliIt's also the one place to get made-to-order lattes on campus. If you get lucky, maybe the infamous Friends couch will be available for you to sit on as well! 
6. The Boston Public Garden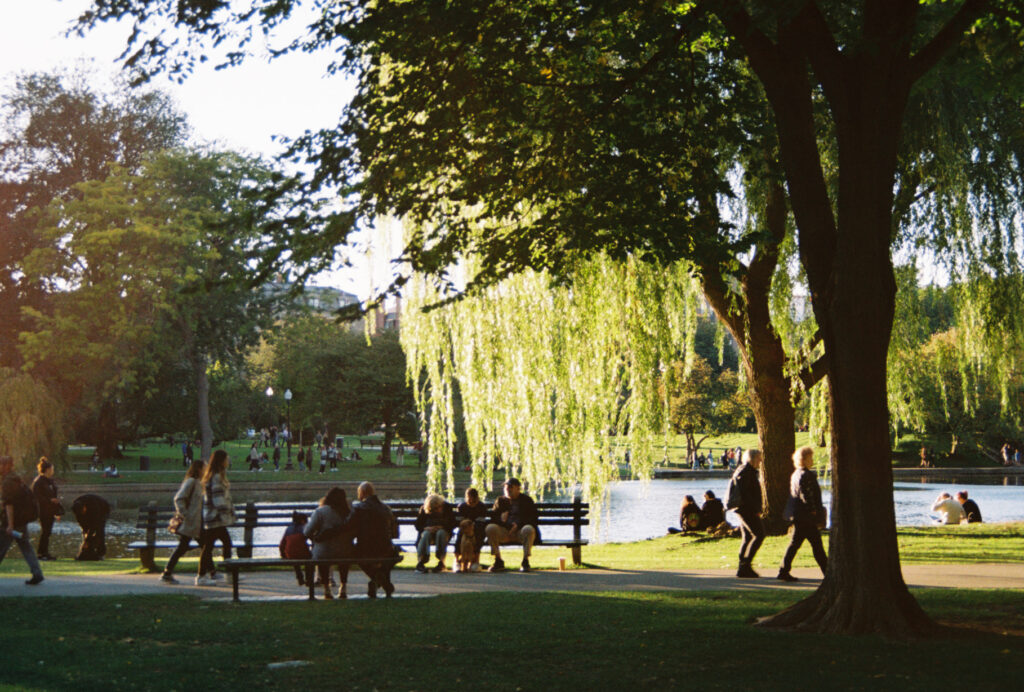 The Garden and the Common sitting right across the street from our campus makes us the most spoiled school in Boston. It's a good taste of nature, even in the middle of the city. In the spring, there are so many newly-bloomed flowers to look at on the far side of the Garden near Newbury Street. The tulips are my favorite.
"My favorite place to get inspiration here at Emerson is the Boston Public Garden. Especially when the weather's nice, just seeing everyone enjoying themselves after collectively suffering through the cold is super inspiring. I think it also has to do with all of the different characters you can observe and how they enjoy the park in their own way. I choose that spot over other places because it feels like an escape from everything else. It's hard to say exactly what type of inspiration I get from it, but it makes me feel good which turns into something later on," Emerson College Sophomore Kaveh Hodjat said.
The vibes at the Garden definitely vary between seasons, but there is always someone to appreciate it for its beauty. Especially during the cold months when the pond is frozen over, I love watching people skate and play hockey on the ice. Also, if you don't get attacked by a squirrel while visiting, it's definitely my favorite place to journal.
7. The fire pit in the Seaport District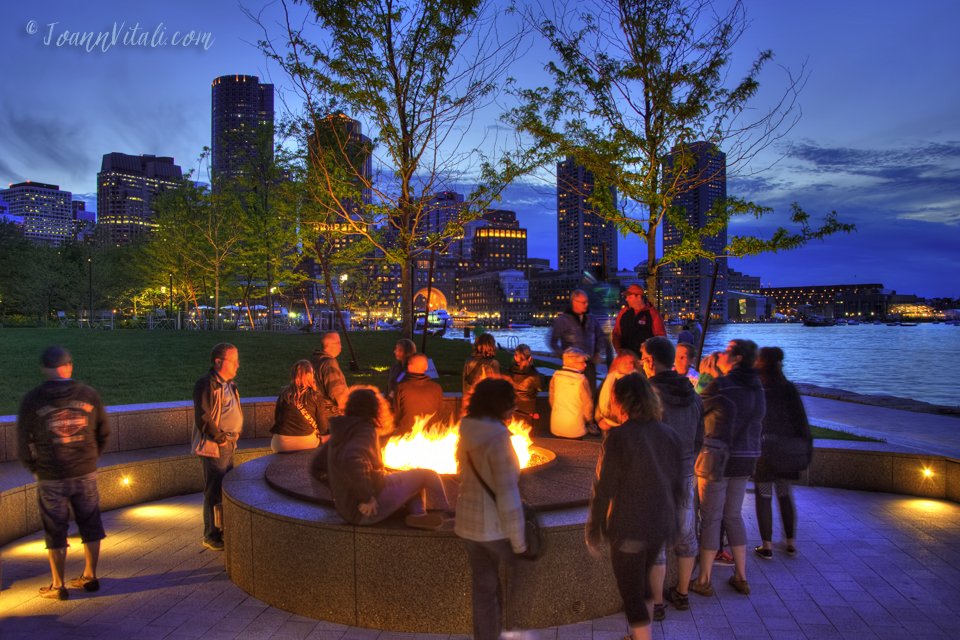 Though the Seaport District is very vast, the fire pit is its own quiet corner on the water that gives you as much warmth as it does inspiration. It's ideal to go at night, but it's definitely somewhere you can sit, contemplate and marinate in your own ideas. More likely than not, you can find more adults there, as opposed to children running around the Common. They often offer valuable wisdom and a good conversation.
"The Seaport [District] fire pit, especially at night. It's a nice walk from Emerson and I can also think and just look out at the water. When it's dark out, you can see all of the reflections of the Boston skyline and look at the boats swaying with the waves. It's also a cool place to sit and talk with friends, and as a musical theater major, social interaction or just being alone with your thoughts are always the best ways to develop characters and scenes and all of the other bases. Seeing the reflections on the water forces me to self reflect as well, and with that comes general motivation because of the mental challenges people, like myself, go through in the acting industry. It helps me stay grounded and on my own path," Emerson College Sophomore Andrew Bova said.
It's in the finance district, so there's a lot of large corporate and apartment buildings that help reflect the colors of the water. It's fun to look out to each boat at the dock and come up with your own stories for each one. It's also home to one of my favorite bookstores, Porter Square Books, which I recommend to anyone that visits the city.
8. The darkroom in the Ansin Building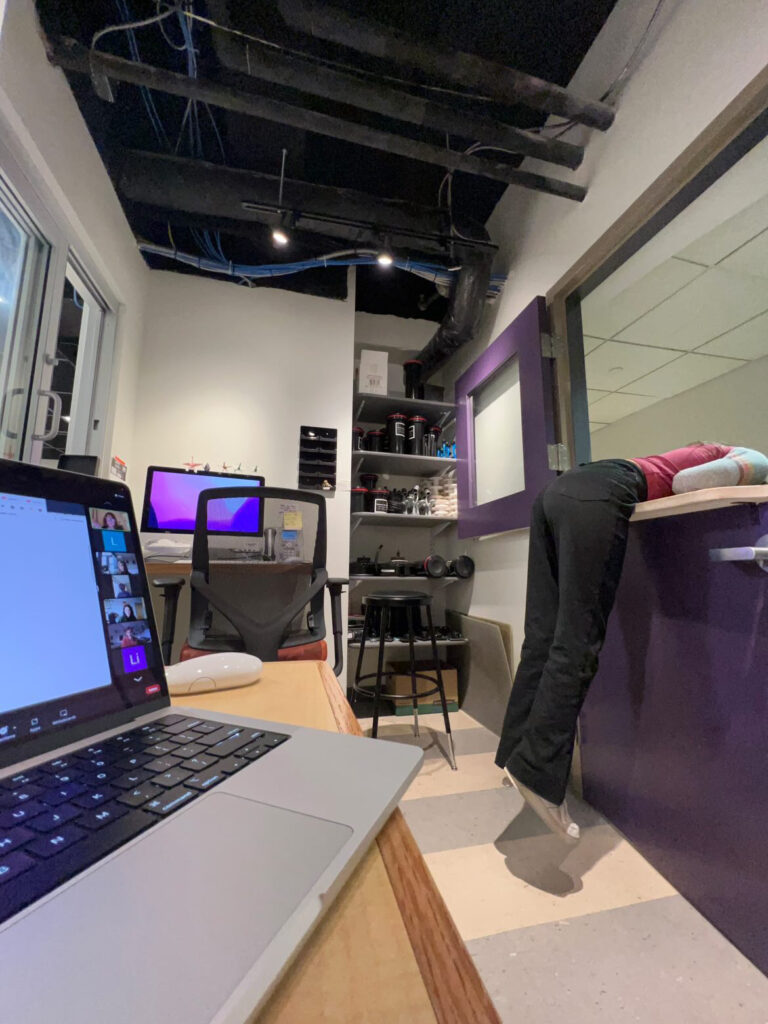 The darkroom is a little more reserved than most of the others listed, but it's the perfect place to absorb ideas and get involved in Emerson's very supportive photography community. The school's small size often shows a lot of encouragement and assistance on the creative side of things. The PEL is the perfect example of where this happens almost every day.
"Whenever I'm looking for inspiration, I go to the Ansin Darkroom/PEL (Photo Editing Lab). Watching the sunset from the PEL is also super nice. Granted, you do need reservations to utilize the Darkroom and PEL lab, but I work there. And I love scanning film or just random papers I have in my free time. It's also so cool to see other students' work and their different processes for getting stuff done. Even though everyone is always doing their own thing, it's still a shared space, and people will pass each other by and compliment each other's works or ask for feedback. The film process in general is one that requires a lot of time, love, and patience. Developing rolls and printing them onto paper are super meditative processes, and you get in a good work flow with rewarding results. I also pay visits just to see my boss and coworkers. It's a place of comfort for me," Emerson College Sophomore Liz Farias said.
The darkroom is the spot to see where other photographers captured static moments that seemed to hold meaning to them. The meaning is always up for interpretation, and it's fun to see where your own imagination takes you. It's definitely a place where you can see work being done and developed in real time, so if you're having trouble with creativity, maybe someone else in the PEL can inspire you!
9. Blank Street Cafe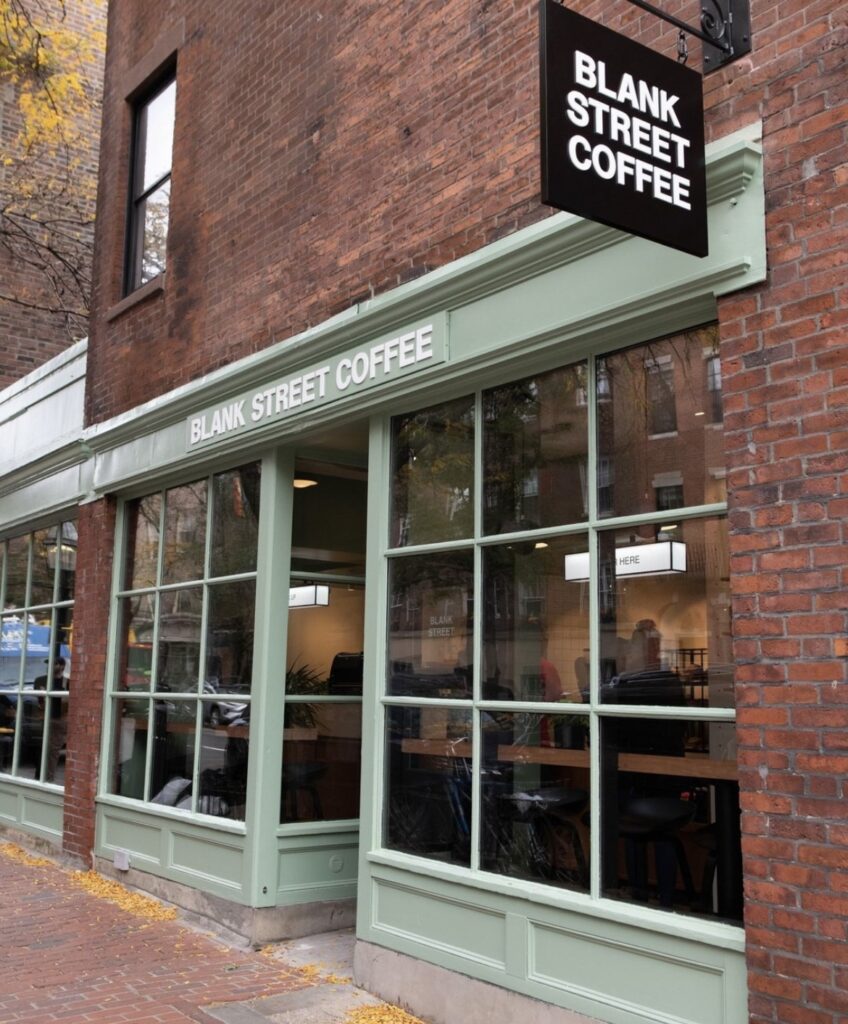 If you feel gravitated towards modern minimalism and wall-mounted plants, this cafe is the place for you. It's the perfect "blank canvas" space to get work done. Especially if you need a little caffeine pick-me-up to get going, I highly suggest Blank Street.
"Every semester in college I like to pick a new coffee shop or cafe to find inspiration from. I search and try new ones until I get the feeling that it's 'my' space. It may sound weird, but it's something you'll never know until you're physically there and feel the new energy of the space. My current inspiring spot is Blank Street Cafe. Blank Street inspires me through the small but cozy and modern atmosphere, the myriad of plants, and the barista station. As a barista myself, I get a lot of inspiration from being in those spaces and watching others at work," Emerson College Sophomore Hailey Kroll said.
If you love lifestyle influencers from the city on TikTok, I must recommend this spot. It's clean, simple, and amazing for photo-ops. For those who love Emma Chamberlain, she had a recent pop-up at Blank Street's NYC location.
10. The Student Performance Center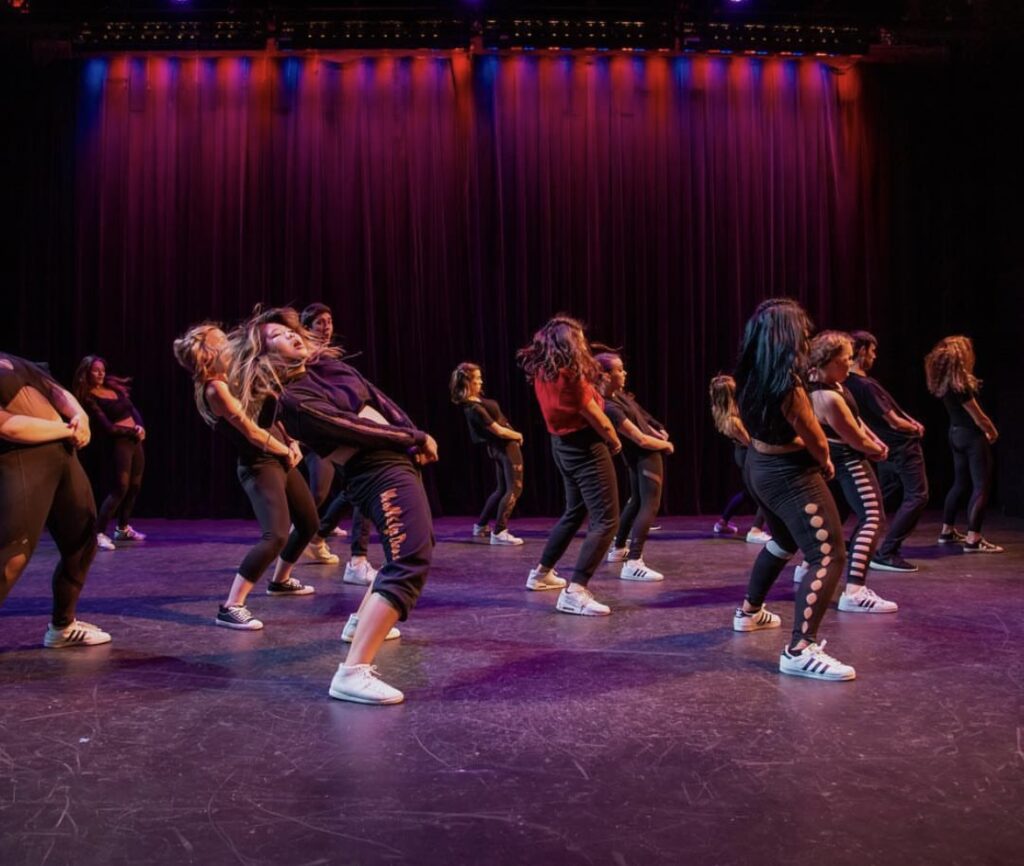 The Little Building, the freshman dorm building, is home to the treasure that is the Student Performance Center. Though you need to reserve the rooms in it, it's a great space for all things including dance, music, and photography. The dorm buildings prove to be a little small and congested, so if you need your own individual space to get away from roommates and noise, visit the SPC at Emerson College.
"I'm a fan— and I'm sure a lot of the [Musical Theater] majors will say this too— but I'm a big fan of the Student Performance Center. I feel like a lot of people don't really know how expansive it is, but it's kind of a nice, quiet nook in the bottom of [Little Building]. I feel like if anyone is looking for inspiration, it is always nice to get away from everyone else. Book a practice room or a studio just for yourself. I feel like you don't even need to be doing very intense musical theater or dancing stuff in there. I know that at Your Mag[azine], we've used studios for photoshoots and video shoots, so I feel like it's a great way to kind of put you in that mood, because you're just surrounded by— I don't know, it's a very creative space and I feel like there's always people down there just doing their own thing, working independently, and really being creative. So, I think that is my #1 spot I go to to be creative.," Emerson College Sophomore Isa Luzarraga said.
You can book a studio with mirrors all along the wall for performance projects, or a practice room with a piano to write your own mesmerizing melodies. You can even come here if you need to destress or plan a dance party with a couple of your friends. It's open to everyone for the sole purpose of exploring and expressing any creative desires.