College offers so much more than just long lectures and sore hands from scribbling down notes. Outside of the walls of the University of Wisconsin-Madison, students often find themselves exploring the plethora of amazing businesses in the city they call home. With the State Capitol sitting just a few miles from the heart of campus, students find it easy to explore all the activities the beautiful city offers. Whether you enjoy art, clothes or food, Madison's local businesses provide ample opportunities to put your books down and enjoy a day out on the town. The next time you can spare a few hours of your time, try checking out some of the many local shops that make the Badger community feel complete. 
Read on for a list of 10 local business that UW students think deserve all the rave.
1. Asian Sweet Bakery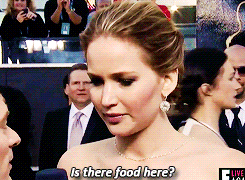 If you feel desperately in need of a study break, try checking out Asian Sweet Bakery on South Park Street. This little shop serves everything from vegetable chow mein to coconut croissant buns. Although it requires you to walk further from campus, the trip feels rewarding because of the excellent food. However, if staying in sounds more fun, Asian Sweet Bakery makes that possible by offering delivery on Grub-hub. No matter how you decide to get food from there, you should expect a great experience. 
"I love Asian Sweet Bakery; it has a friendly environment and a huge selection of amazing desserts I normally can't get anywhere else," University of Wisconsin-Madison senior Nina Bosnjak said. "It's a small bakery, but with tons of amazing selections of pastries like egg custard rolls, lotus cakes and red bean buns. Everyone I've introduced to it has fallen in love too."
Grabbing your friends to brave through the Wisconsin cold, or opt for delivery, should place high on your to-do list. Asian Sweet Bakery serves everything from hot food to exceptional desserts. Even the pickiest eaters can find something unique to enjoy at this great shop. The bakery even allows you to taste test foods, unlike anything else in Madison. So, the next time you and your friends want to experience a welcoming environment with great food, consider ordering from Asian Sweet Bakery.
2. Rethreads
You can't miss the yellow awnings that sit outside Rethreads when walking down State Street. Although small, this funky resale boutique offers a wide selection of clothing and accessories in great condition. If you classify yourself as an enthusiast for high-end brands but you don't like their expensive price tags, you must check out Rethreads. Their selection ranges from the most unique vintage pieces to extremely trendy items for both men and women. Rethreads also buys clothes, which means you can trade in your old pieces for cash. When you walk in you never know what you may walk out with.
3. Art Gecko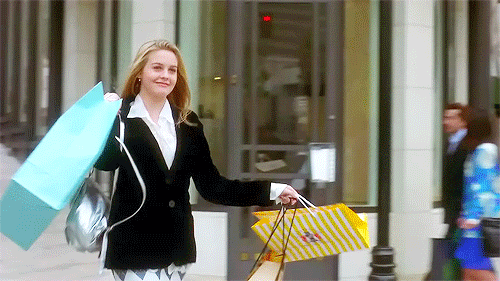 Anyone who enjoys funky art and unique merchandise must check out Art Gecko. This store contains a variety of products, from art pieces and crystals to clothing and jewelry. On top of this, Art Gecko only stocks eco-friendly and ethically sourced items. Animal lovers can head to the shop to find items like cute Wisconsin duck sculptures and funky cat picture holders. The store also displays a variety of great art pieces and lights that look perfect inside dorms and apartments. Any trip to Art Gecko guarantees a friendly environment and the coolest pieces. 
 4. Bold Blossom Shop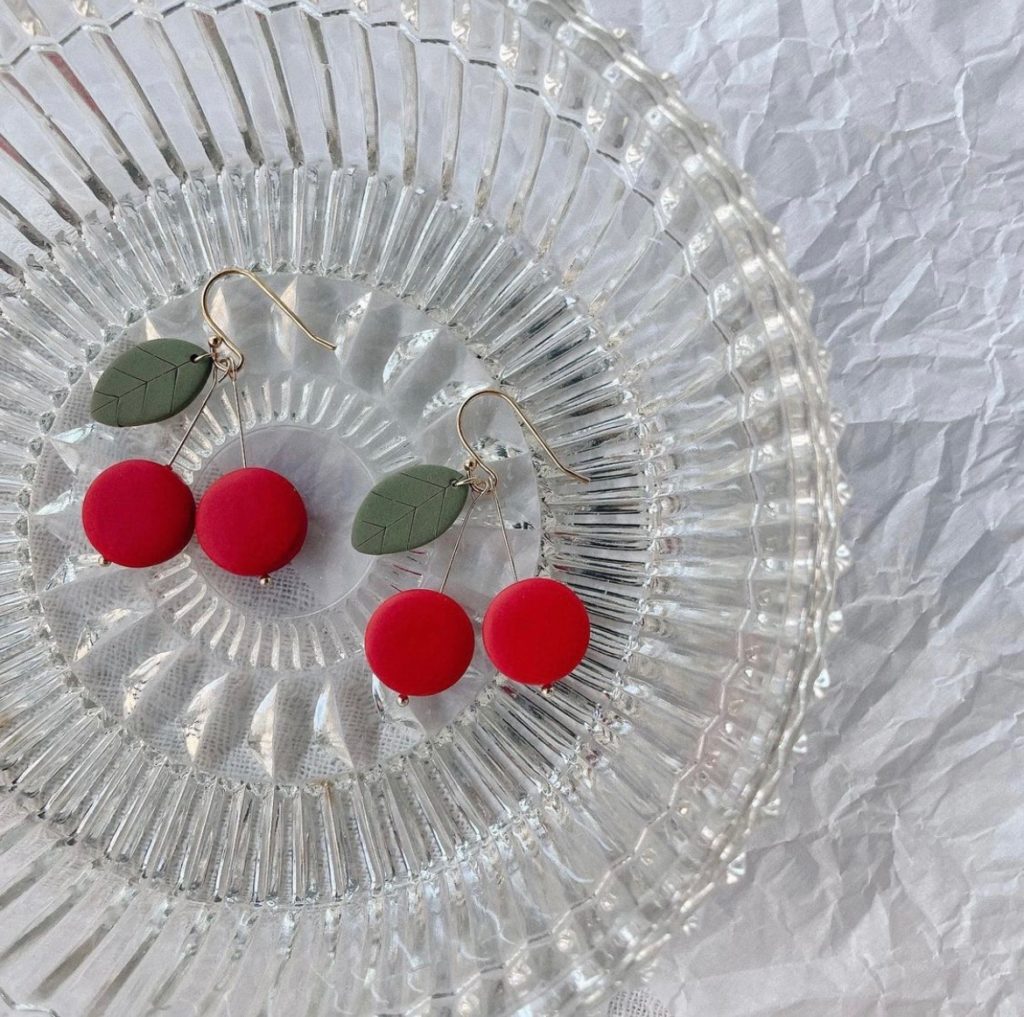 Madison offers plenty of opportunities to shop from local artists at different events. If you head to the Night Market in the fall, you might come across Bold Blossom Shop with the cutest clay earrings. For those looking to expand their collection of game day accessories, try checking out this adorable store. Bold Blossom Shop makes the cutest cherry earrings, guaranteed to ring in the likes on your next Instagram post. You can shop from the Bold Blossom Shop anytime online, but make sure to keep an eye out the next time you and your friends head to a vendor show. 
5. Fontana Sports Specialties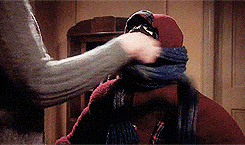 When making the familiar trek towards the Capitol, try checking out Fontana Sports on North Henry Street. A dream store for outdoor lovers, Fontana Sports offers items for all of your favorite outdoor hobbies like cross country skiing and camping. This shop also contains everything you need to stay warm during the brutal Wisconsin winter. The staff provides helpful information, making sure you find exactly what you need. Whether you prefer browsing clothing or finding equipment for your next outdoor excursion, you probably won't leave Fontana Sports empty handed. 
6. Bloom Bake Shop
Whenever you and your friends pass by Trader Joe's, try stopping at Bloom Bake Shop. This little bakery offers a wide collection of French and American pastries, freshly stocked each day. Aside from pastries, Bloom Bake Shop serves delicious cupcakes, cake and bread. They also offer options that satisfy vegan and gluten-free diets, catering to a wide variety of people. Bloom Bake Shop carries food that all Badgers can enjoy.
"The coolest thing I have ever bought from Bloom was their daytripper bread," University of Wisconsin-Madison junior Sara Thompson said. "This bread is made entirely from nuts and oats. It is quite flavorful, dense and delicious. Perfect for someone who is gluten-free and vegan."
Don't worry if you lack a sweet tooth. Bloom Bake Shop also serves sandwiches, soups, salads and coffee. This shop provides the perfect environment to quickly grab a bite or sit and study for a while. The next time you and your friends need something to do, head over to Bloom Bake Shop. Just make sure to lend a helping hand to your friends when they can't decide which yummy snack to choose.
7. Knit Circus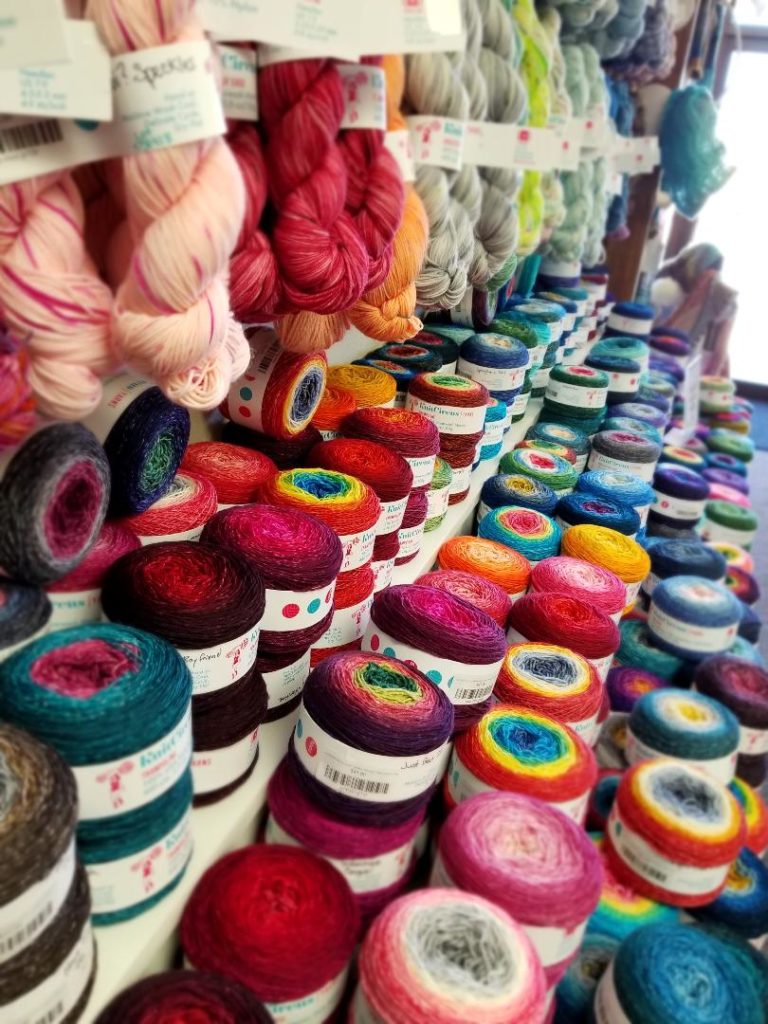 College can get overwhelming; we all know it. This makes it difficult to find time to care of ourselves. Yet, no matter how challenging school gets, you must take time out of the day to put yourself first. Madison offers plenty of opportunities to try new hobbies, particularly crafts. If you constantly think about trying knitting or crocheting, stopping by Knit Circus won't disappoint you. Ran and owned by women, Knit Circus stocks a great collection of yarn to explore. When walking in, a great staff welcomes you and provides answers to any questions you may ask. No matter which project you start next, Knit Circus will start you down the right path.  
8. Strictly Discs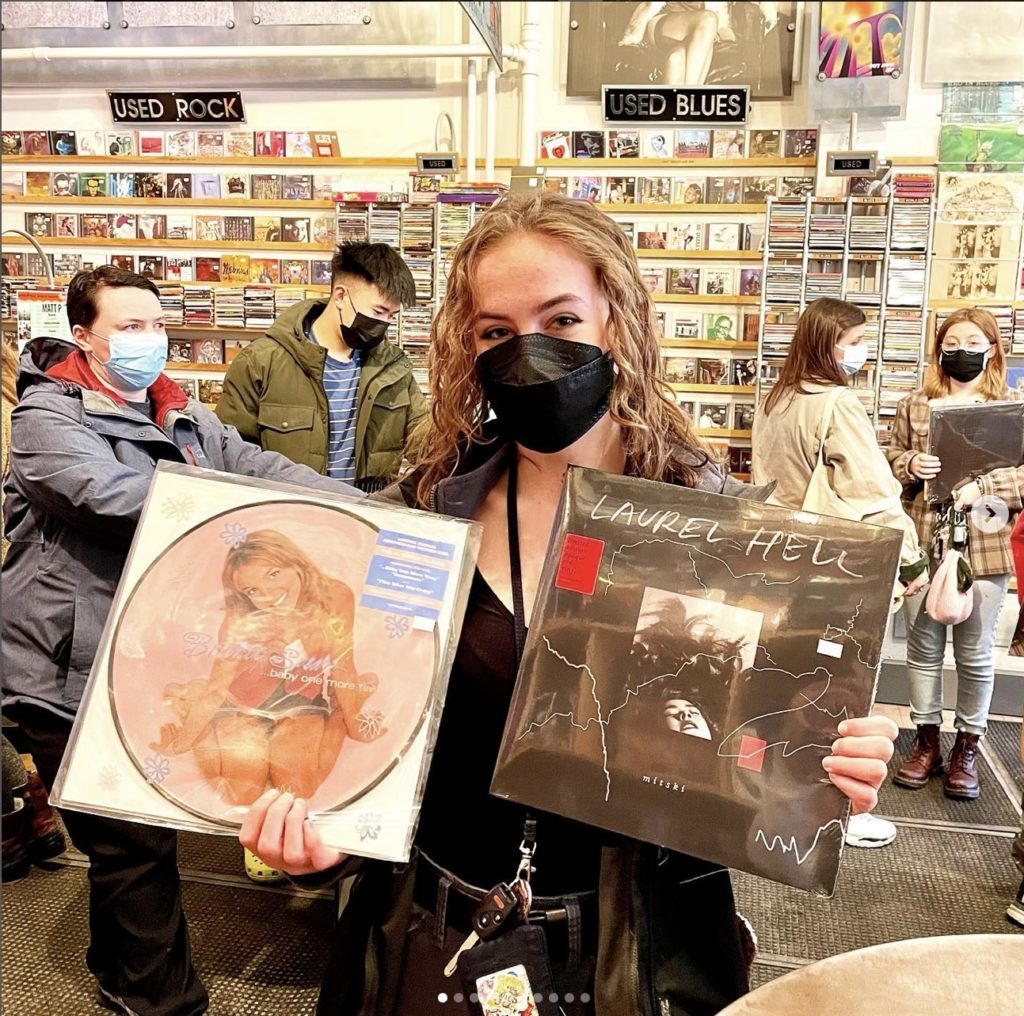 Badgers who love music must head to Strictly Discs immediately. Located near Trader Joe's, this little shop contains hundreds of records to browse through. Whether you collect records or consider yourself new to the idea, the staff at Strictly Discs make sure you find exactly what you want. The record selection caters to all music tastes, so don't act too surprised if you end up leaving with a new collection. With all your favorite artists in one place, the options seem endless. 
"The coolest record I ever bought was the Sesame Street record," University of Wisconsin-Madison junior Matt Genisot said. "For me it was so nostalgic and to be finally able to enjoy the soundtrack on vinyl was just amazing. Honestly the selection is why I go back. They've got a little bit of everything, old and new stuff."
Once you go to Strictly Discs for the first time, you can't help but go back. This can make it easy for your record collection to expand and your wallet to shrink. Luckily, Strictly Disc also buys your old records for cash or store credit. Make sure to browse through the accessories the store sells as well, including vinyl storage and record player care. Whenever you want a great atmosphere and great music, check out Strictly Discs. 
9. Paul's Books Store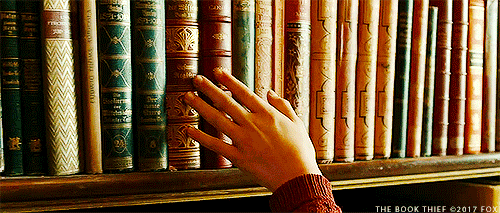 Most students recognize the familiar windows of Paul's Book Store when they step off campus and on to State Street. Despite this, many Badgers do not step inside the historic store. This little used book shop holds more books than you could ever imagine. With a collection so wide, you may not know where to start. Yet the chance of finding a priceless item seems endless. 
"The atmosphere of these stores are very welcoming and charming," University of Wisconsin-Madison senior Brooke Langen said. "I honestly could roam around these stores for awhile while not getting bored because there's so much that these stores offer."
The stressfulness of college and homework can give you a negative outlook on books. But remember, reading doesn't always mean your textbook. Taking the time to read for fun every once and a while can transport you into a new world. At Paul's Book Store, Badgers always walk out with something they can't wait to dive into. With a collection of both used and out of print books, you never know what you might find. Yet, whether you choose to purchase a few books or not, a trip to Paul's Book Store provides an atmosphere all Badgers can enjoy.
10. Mirch Masala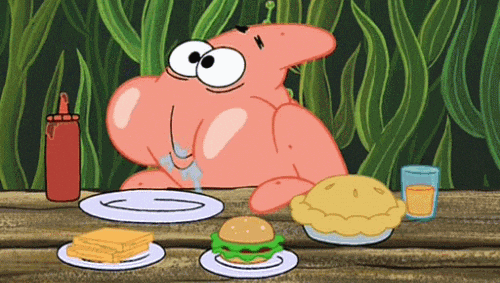 The best part about the unique businesses that Madison offers? The ability for students to try authentic food from all around the world. Located on State Street, Mirch Masala provides a great atmosphere for students to sit down and eat some delicious Indian food. The menu ranges from classics like curry to cheese and garlic stuffed naan. Plan to save room for dessert; Mirch Masala also sells mango ice cream and a popular dessert called kheer. Whether you opt to stick with your gut or try something new, diners at Mirch Masala always leave you satisfied. 
"Mirch Masala is a small Indian place with very delicious food and amazing service," University of Wisconsin-Madison senior Lindsay Macaluso said. "It is the perfect place to go for a special occasion or if you just want some yummy Indian food."
The next time you and your friends plan a night out, try heading to Mirch Masala. The convenient location allows you to enjoy a great meal and hit the bars immediately after. If you don't feel like making a trek in the winter weather you can also choose to deliver this great Indian food right to your door through Eat Street. Year after year, Mirch Masala remains a staple for Badgers near and far. Make sure to check out all the rave for yourself by stopping at this great shop.