Athens isn't just famous for rambunctious football fans and college bars, but also for the mouthwatering meals that fit a college budget. These restaurants spice things up with food options like vegetarian meals and Mediterranean style foods. The best local spots definitely don't go unnoticed by UGA students who choose to embrace the diverse options. Even though money is tight, these 10 restaurants provide an escape from the typical dining hall food and on campus eateries.
1. The Last Resort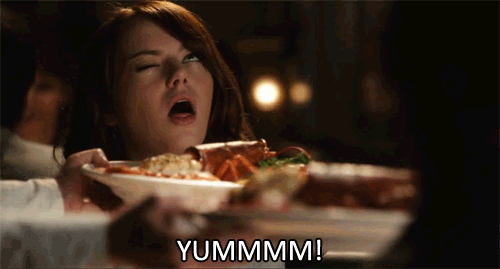 Some of you may know it as the building with the vegetable painting on the side of it. I know it as the place to go and get some flavorful crab cakes for about $10. AKA: The Last Resort. Ironic, since it's definitely not the last resort for many UGA students and other Athenians. The Last Resort originated as a music club but later changed into a restaurant in 1992. The food options range from salmon and grits to one called New Struggleville (a pasta dish with tiger shrimp, bacon, a black pepper cream sauce and fresh Romano cheese). It's the perfect place for healthier options and southwestern inspired cuisine.
2. Big City Bread Café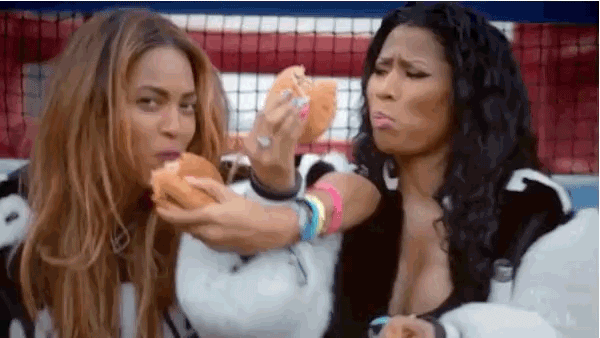 If you need a close spot that you can hit up at any time for any meal, I suggest trying out Big City Bread Café. It's a family run café that works with locally grown foods that make students come running. "I like it because all the food is fresh and the bread is made in the restaurant. They also have an outdoor patio to eat at," sophomore Chloe Schrader said. Some of the popular items on the menu include the eggs benedict, the Turkey burger and the mozzarella tomato basil sandwich. If that isn't enticing enough, then check out that outside dining shaded by Chinese elm trees.
3. The Grit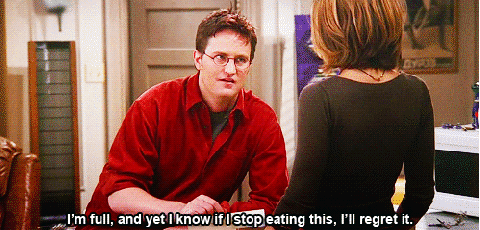 Vegetarians rejoice, The Grit provides the answer to your veggie cravings. This restaurant popped up in Athens in the early 80's and built up quite the reputation with UGA students. "[The Grit] has a really good prices for vegetarian food and everyone is always nice there. It's a really nice environment," freshman Maycee Dukes said. The food here is not only vegetarian, but also comfort food. The Golden Bowl, a vegan dish consisting of tofu, assorted vegetables, and brown rice, ranks as one of their most popular. Don't forget to stop by the in house bakery where all the goods are made from scratch.
4. Taziki's Mediterranean Café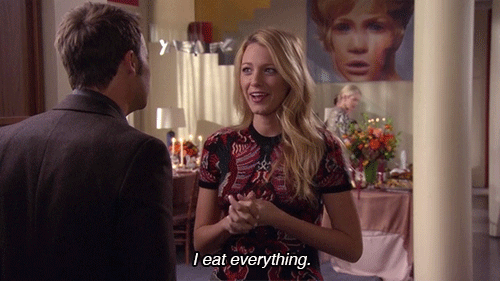 Looking for an alternative to Zoe's Kitchen? Get your Greek on at Taziki's Mediterranean Café. Although Taziki's is a chain restaurant, it still offers a unique atmosphere and food choice from the standard Moe's, Zaxby's and Chickfila. But their health conscious reputation sets this place apart. "The quality of their food is so fresh and has so much flavor," sophomore Emily Measel said. "It's a nice change from eating Mexican or a burger." Popular meal choices include the Lamb Gyro and Turkey Club Gyro. At Taziki's, you can bank on getting tasty Mediterranean food in a flash, thanks to the staff who are always on their A-game.
5. Trappeze Pub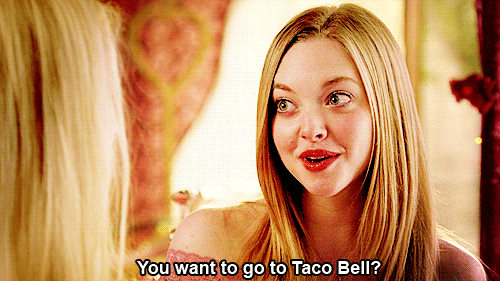 Downtown Athens offers more than clubs and a nice view of the UGA's North Campus. You can also find boutiques and good eats. One place you have to stop by on your moped ride downtown like Macklemore is Trappeze Pub. Their menu options range from a Southwestern Chicken Omlet for brunch to Pecan Crusted North Carolina Trout for dinner. Don't forget to treat yourself to either the Salted Caramel Cheesecake or Pecan Pie before you head out. Save room because there's no room for leftover's on your moped.
6. Transmetropolitan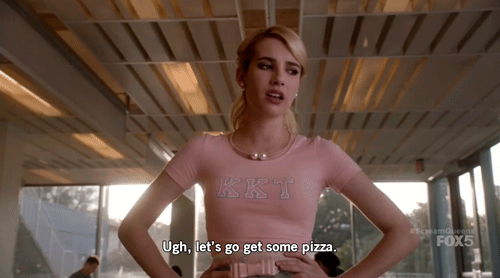 Pizza remains a college kids' favorite go-to (other than ramen noodles of course). Transmetropolitan will soon invade your nightly thoughts, because I know I'm not the only one who dreams of pizza. They offer everything from omelets for brunch to calzones and traditional pizzas. "It's really good pizza. It's a cool place to hang out with friends. Relatively cheap so it's good for college students," freshman Aubrey Schafer said. Transmetropolitan even has a slice menu for those who may want pizza, but don't want the temptation of eating a whole pizza by themselves.
7. Clocked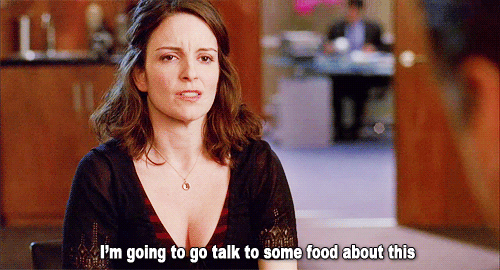 You'll be dying for a clocked burger every hour on the clock after your first bite. It's not your typical burger joint, so don't think you'll get the standard meat and cheese. This family owned joint uses antibiotic and chemical free burger meat. "It has an earthy and homie feel. Plus the burgers are ridiculously good," freshman Jake Councill said. A plus for the health conscious that still enjoy a good burger. When you go, be brave and try their peanut butter and bacon burger, one of their more popular menu items.
8. The Place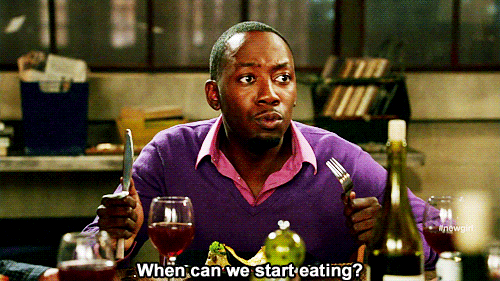 The Place is literally the place for a Southern food and Southern family feel. The Place prides itself on sporting menu options that are quite different from other restaurants in downtown, such as the Shrimp Burger and the Shrimp and Grits. Their unique way of creating their dishes is one of the reasons students can't get enough of The Place. "It's really unique Southern food, like comfort food. It just has a nice twist on the classics," senior Janae Giroux said. Also, they believe in keeping food affordable so that their customers don't have to worry rounding up change to pay for it. Perfect for college kids on a budget.
9. Cali N' Tito's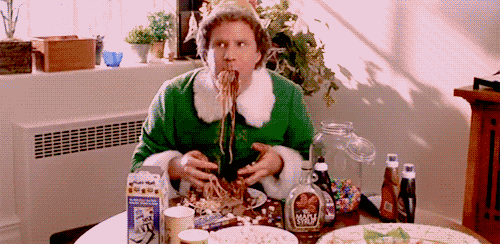 If you want Hispanic food besides the typical places like Barberitos and Willy's, you have to check out Cali N' Tito's instead. The festive atmosphere alone will get you coming back again and again. Cali N' Tito's provides indoor and outdoor seating for customers, but limited space, so make sure you get there early to get a spot. Some of the favorites on their menu are fish tacos, Cuban sandwiches and veggie empanadas. If you have a sweet tooth, I suggest you have to treat yourself to their flan or churros. "I love it because it's different from what a typical restaurant serves," sophomore Chardonnay Toote said. "For example, I always order the Mexican Burger when I go there because I can't get that anywhere else. I commend that originality that they hold over these other food chains."
10. Mama's Boy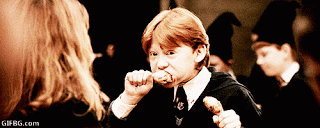 And now for mine and many other UGA students' favorite breakfast joints; Mama's Boy. Be sure to wake up early for this local favorite if you're coming on the weekend, Mama's Boy can get packed fast. A sure sign that many love it as much as I do. "I like it because it's like comfort food. It's something that can make you feel better if you're having a bad day," sophomore Jackie Devine said. The staff are so hospitable that you may feel as if you are back home eating your mother's Sunday morning breakfast. Ditch the usual IHOP or Waffle House.