Finding a place to eat as a college student can be a difficult decision. One must take into consideration the proximity to campus, the cuisine and the prices before grabbing a quick bite. Luckily for The College of New Jersey (TCNJ) students, many nearby restaurants offer a wide range of menu options to please even the pickiest of taste buds. Whether you crave a pork roll, egg and cheese bagel before a morning exam or need a penne vodka pizza to coat your stomach after a night of partying, the variety of accessible restaurants makes going hungry nearly impossible for TCNJ students.
Read on to find out which have students coming back for more time and time again.
1. Café 72- Ewing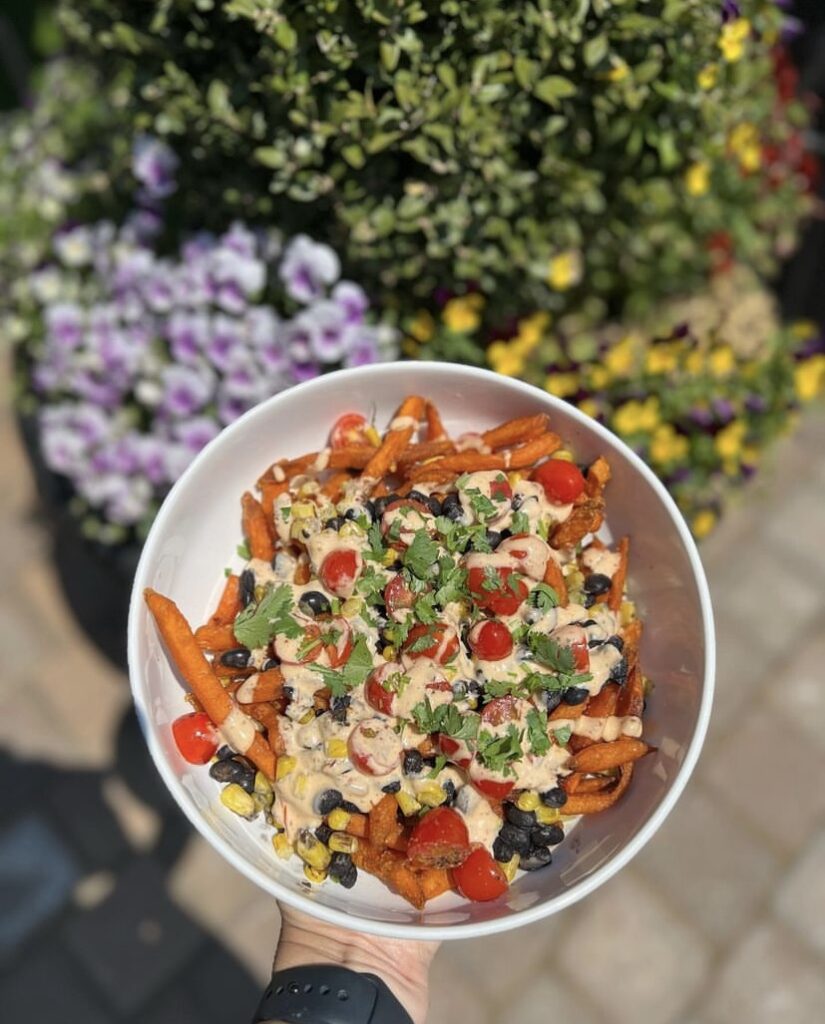 If you want a nice sit-down breakfast spot, look no further. Café 72 makes the perfect place to grab a morning meal. Not sure if you want breakfast or lunch? Café 72 offers both to satisfy any craving. Satisfy a sweet craving with their cannoli French toast or order a spicy buffalo chicken wrap for an early lunch.
"I love starting off my Saturdays with eggs benedict from Café 72. It's a great brunch spot to meet up with some friends and make plans for the weekend," The College of New Jersey junior Adrianna Puzio said.
The trendy establishment offers specialty coffees to satisfy your morning sweet tooth. Regular patrons favor the Oreo and smores iced coffees along with a vegan iced vanilla chai. Café 72 also provides outdoor seating, making it the ideal spot to grab a meal as the spring semester wraps up. The café takes reservations for those who prefer to plan in advance along with an event package for parties over 12. This makes it even easier for you and your group of friends, teammates or fellow club members to enjoy a morning meal.
2. Yummy Sushi- Ewing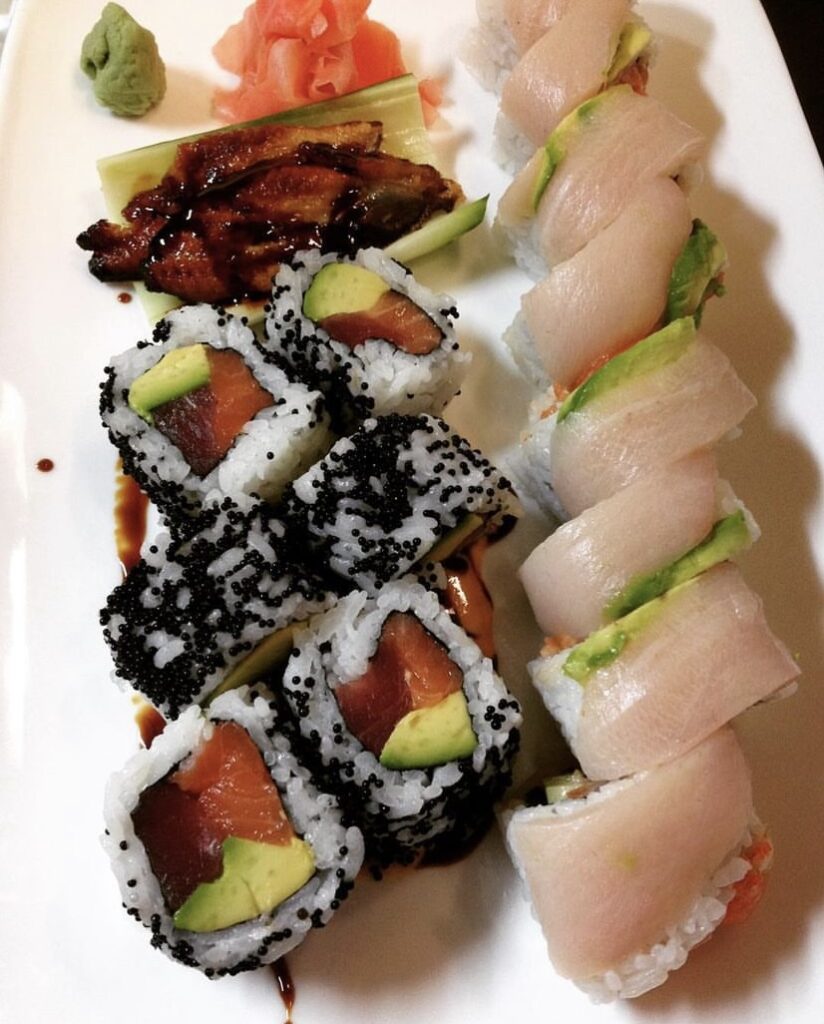 When a The College of New Jersey student craves sushi, this is the place to go. Yummy Sushi offers an endless list of rolls, poke bowls and sushi burritos. Their eclectic menu provides vegetarian options and gluten free options as well. They even offer their very own TCNJ sushi roll, a favorite amongst students. There's no better way to celebrate your lion pride than to order a sushi roll named after your very own university.
"I always get the TCNJ roll. The avocado and crab pair so well together. You really can't get anything else like it nearby," TCNJ junior Mackenzie Bozzomo said.
Yummy Sushi puts all those instant ramen packets lying around in your dorm room to shame. The establishment makes fresh ramen that comes with a choice of chicken, pork or shrimp. If you love an extra kick to your food, Yummy Sushi gives customers the option to make their Ramen extra spicy. The close proximity makes it an easy walk to and from campus. If you ever find yourself in a rush while simultaneously craving sushi, Yummy Sushi makes the perfect on-the-go meal.
3. Crave Nature's Eatery- Lawrenceville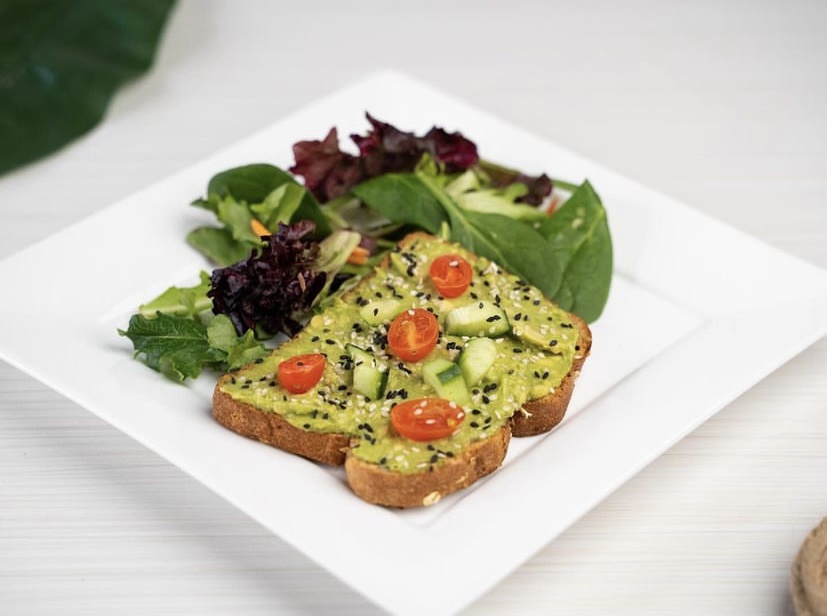 Everyone can recall a time where they woke up the next morning after a night of partying with a bad stomach. Even after three square meals, you wonder how you still managed to finish off a whole pizza at 3 a.m. If you find yourself needing to go easy on your stomach for a fresh start to the morning, this is the place to go. They let customers build their own bowls, so you can customize your meal with all your favorite ingredients.
"I love their sesame ginger dressing on top of a bed of quinoa and grilled chicken. It's so difficult trying to eat healthy when you're in college, but this place makes it easy," TCNJ junior Megan Mylod said.
The fresh ingredients in all their menu options leave customers feeling refreshed and energized. You can drink a strawberry banana smoothie before your morning lecture. You can grab some avocado toast before a big game. You can even stock up on their on-the-go detox juices to have for a busy morning. Whether you need something light on your stomach before practice, or hope to avoid the freshman 15, Crave Nature's Eatery offers a wide range of healthy menu options for everyone to enjoy.
4. Pretty Bird Coffee- Yardley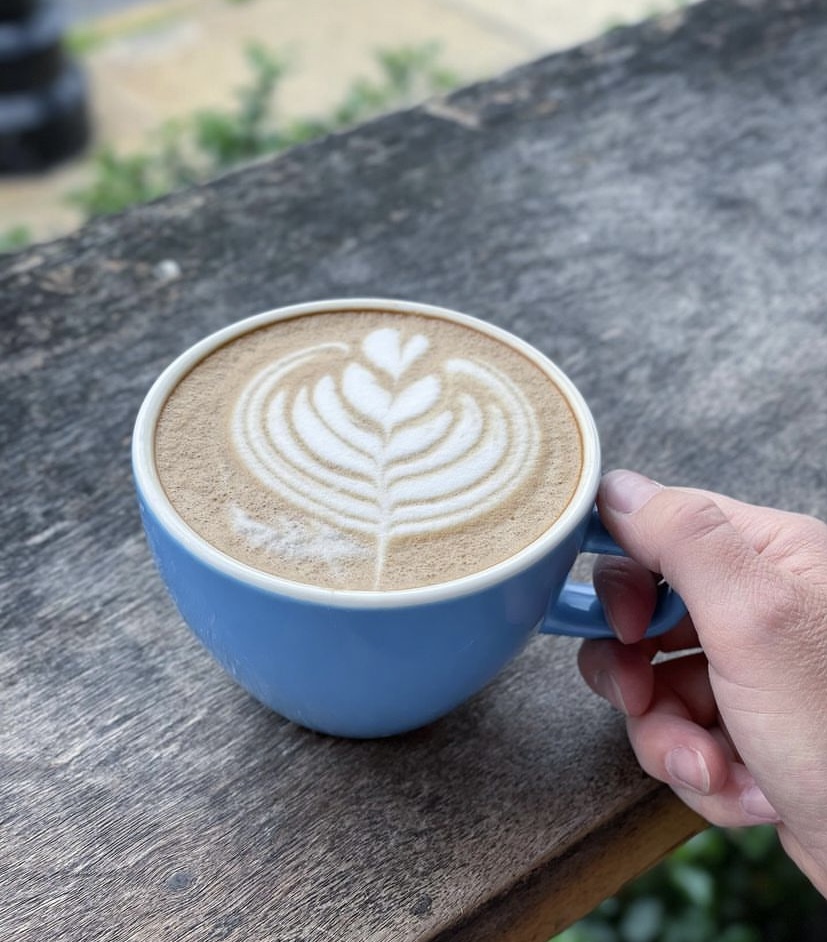 This little coffee shop lies on the border of Pennsylvania and New Jersey, left of the Delaware River. Their deliciously handcrafted coffee makes the 15-minute drive from campus worth the half hour round trip. They offer an array of coffees and teas along with a bakery and light breakfast cuisine. Their specialty coffees change with the seasons, setting the mood for any time of year. Grab a pumpkin latte as the fall semester begins or enjoy their pistachio vanilla iced latte to celebrate the end of spring semester midterms.
"The coffee is so fresh that it is worth the drive alone. Yardley is such a cute little town to walk around in that you can grab a good cup of coffee and make a whole day out of it," TCNJ junior Heather Callaghan said.
Fill your car with as many friends as possible for a mini coffee road trip. The establishment is known for their handmade roasts that you can have shipped and delivered right to your door. This makes the perfect gift for loved ones while you're away. Better yet, this allows students to stock up on their favorite roasts right before going back home for the summer. You can then take a taste of Pretty Bird Coffee with you all year round.
5. Rosa Pizza- Ewing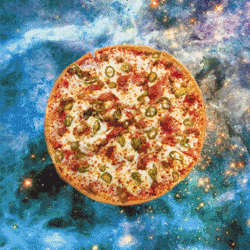 Remember that pizza you finished off at 3am? More than likely it's from Rosa's. This is a favorite amongst all The College of New Jersey students. Although known for their penne vodka pie, the pizzeria offers a variety of different slices. Rosa's leaves customers satisfied and more than likely to come back for a second slice.
"You can't say you're a TCNJ student without falling in love with their penne vodka pizza. I order that every time I go there and somehow never get tired of it. It's just that good," TCNJ junior Sophia Schmidt said.
Not a fan of penne vodka? Not a problem. Order a taco pie when you crave Mexican but all your friends want pizza. Get a breakfast pie those nights you crave eggs and bacon at 8 p.m. The less than five-minute drive from campus makes it a convenient location to get a good slice of pizza.
6. Piccolo Trattoria- Pennington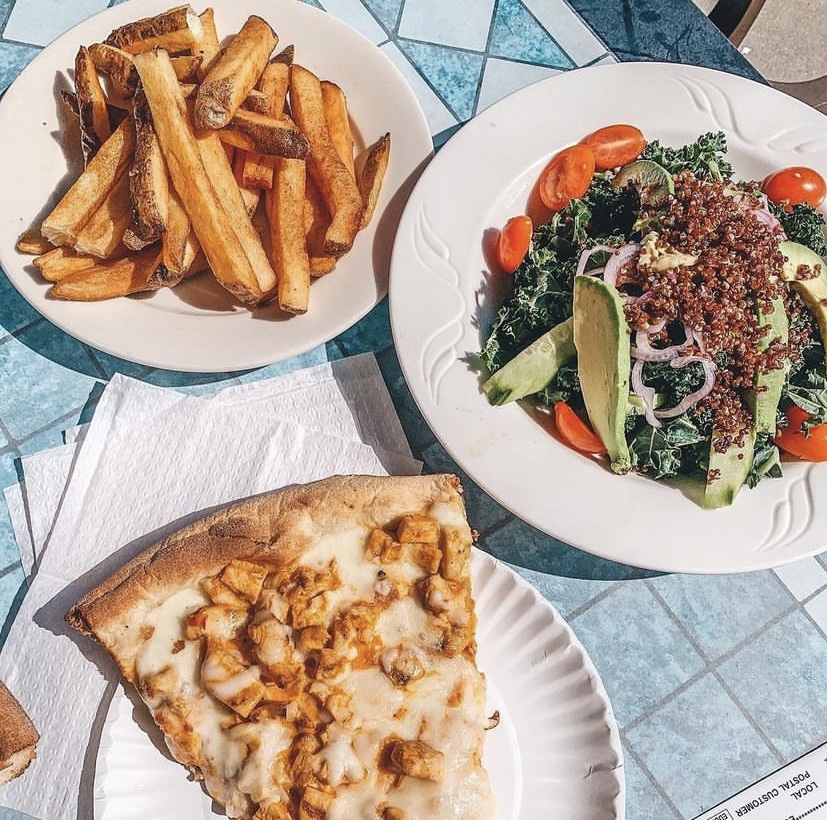 Do you crave Italian food but find yourself sick and tired of an average slice of pizza? Piccolo's Trattoria will turn into your new best-friend. The establishment offers upscale Italian dining options at a reasonable price. I recommend ordering an authentic dish of eggplant parmesan with their handmade pasta for under $20. You can even share their bacon wrapped shrimp appetizer with a group of friends for under $15.
"When I can't make up my mind whether I want pizza or pasta, I go to Piccolo's. I know I'll be satisfied with anything I decide to get," TCNJ senior Megan Fliegel said.
The restaurant sells outrageously gigantic slices of specialty pizzas. From their thin-crust Brooklyn pizza to a classic margherita pie, Piccolo's satisfies any style of pizza you crave. If you can't decide on one singular slice, sit down with a group of friends and order each one to try them all. Order takeout and bring them back to your dorm room. Either way, these portion sizes will satiate even the biggest of appetites.
7. Applebee's- Princeton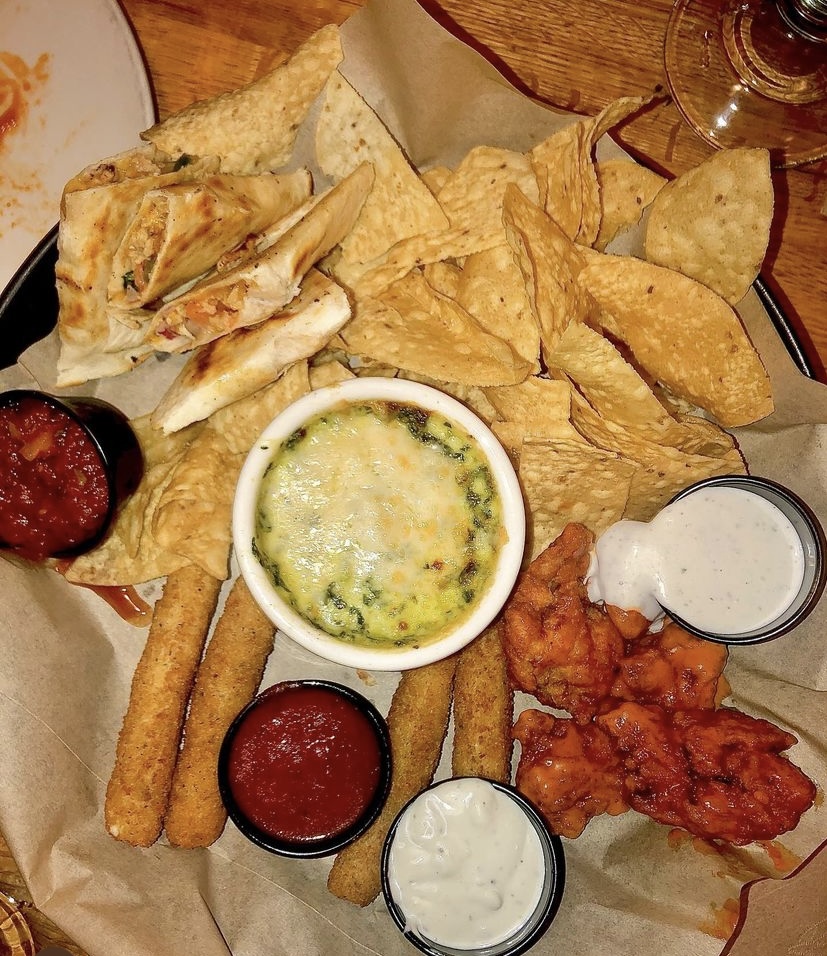 You can never go wrong with Applebee's. TCNJ students favor the chain due to the half-priced appetizers, better known as "half-apps." Half-apps are available at two different times during their hours of operation. The first occurs from 3 p.m. to 6 p.m., making it the perfect place to get some food in you before a night out. The second time range starts again from 9 p.m. to closing.
"Everyone goes to Applebee's for the half-apps. It's cheap and those greasy foods are exactly what you crave after coming back from a party," TCNJ junior Abigail Varga said.
Fill your stomach with some potato skins or mozzarella sticks after a night of drinking. I won't judge you if you keep and eat an entire spinach artichoke dip. You could also share a plate of boneless wings with your friends. Applebee's opens the door to endless half-app possibilities. Regardless of your appetizer of choice, ensure you go at the right times so you don't get stuck paying full price.
8. Panera Bread- Ewing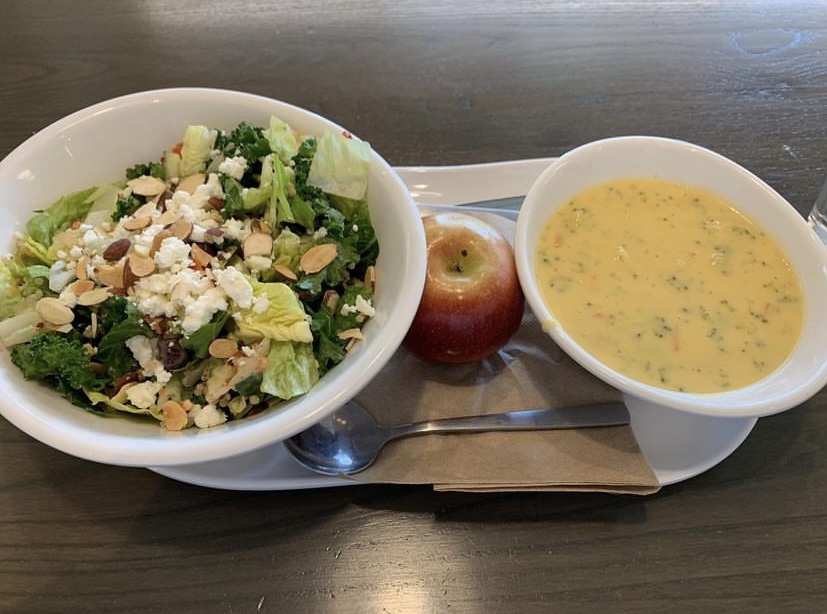 Looking for a place off campus to grab something to eat while you work on that term paper? Panera Bread makes the perfect place to do both those things. Panera offers easy-to-eat foods while you work. You might find yourself enjoying a chicken bacon flatbread while you type away on that laptop or taking a bite out of your handheld ham and gouda melt each time you finish your Quizlet set.
"I love going to Panera to work on my assignments. I can get food, put in my air pods, and get started. I feel so much more productive there than in my dorm room or a study hall," TCNJ sophomore Jordyn Buckley said.  
The moderate portions make it a great place for a midday meal close to Campus Town. The menu provides healthy, energizing salads, sandwiches and warm bowls. If you can't decide what to order, Panera provides a "Pick Two" offer which includes two different meals combined into one portion size. Not sure whether you want to stick to your diet with a cobb salad or indulge in their mac and cheese? "Pick Two" allows you to do both!
9. Udo's Bagels- Lawrenceville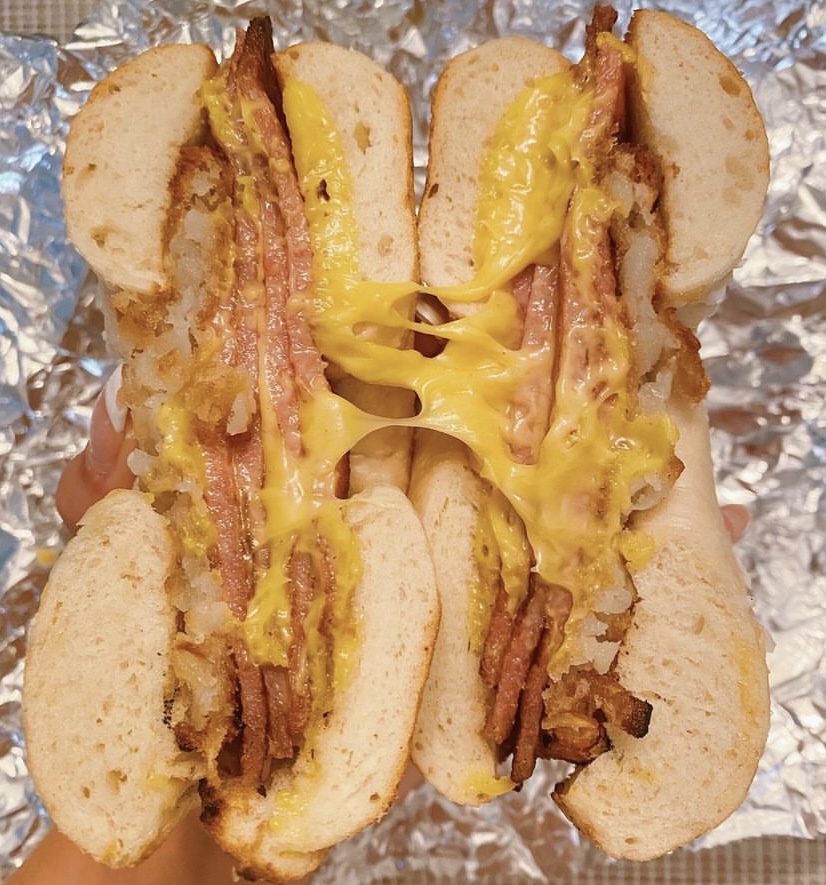 This is the bagel place for all The College of New Jersey students. They offer a vast bagel variety, such as cheddar jack bagels, jalapeno bagels and sun-dried tomato bagels. You will quickly find that what goes on a bagel is just as important as the bagel itself. Udo's offers a wide range of spreads, such as olive pimento cream cheese, chocolate chip cream cheese and honey sriracha cream cheese. Keep an eye out for their seasonal spreads, such as artichoke and pineapple coconut cream cheese.
"If you're going to get bagels, you're going to Udo's. My go-to is always pork roll, egg, and cheese on an everything bagel. I love going in the morning before cheer practice when they're nice and fresh," TCNJ senior Emily Fedor said.
Between academics, attending club meetings, athletic obligations or other extracurriculars, many college students find it difficult to make time for breakfast. Udo's makes the perfect on-the-go breakfast place, allowing TCNJ students to get a delicious bagel in their hands within seconds. Why don't you surprise your roommates with a baker's dozen the morning after a night out? If you want great bagels for a good price, look no further than Udo's.
10. Vault Brewing Company- Yardley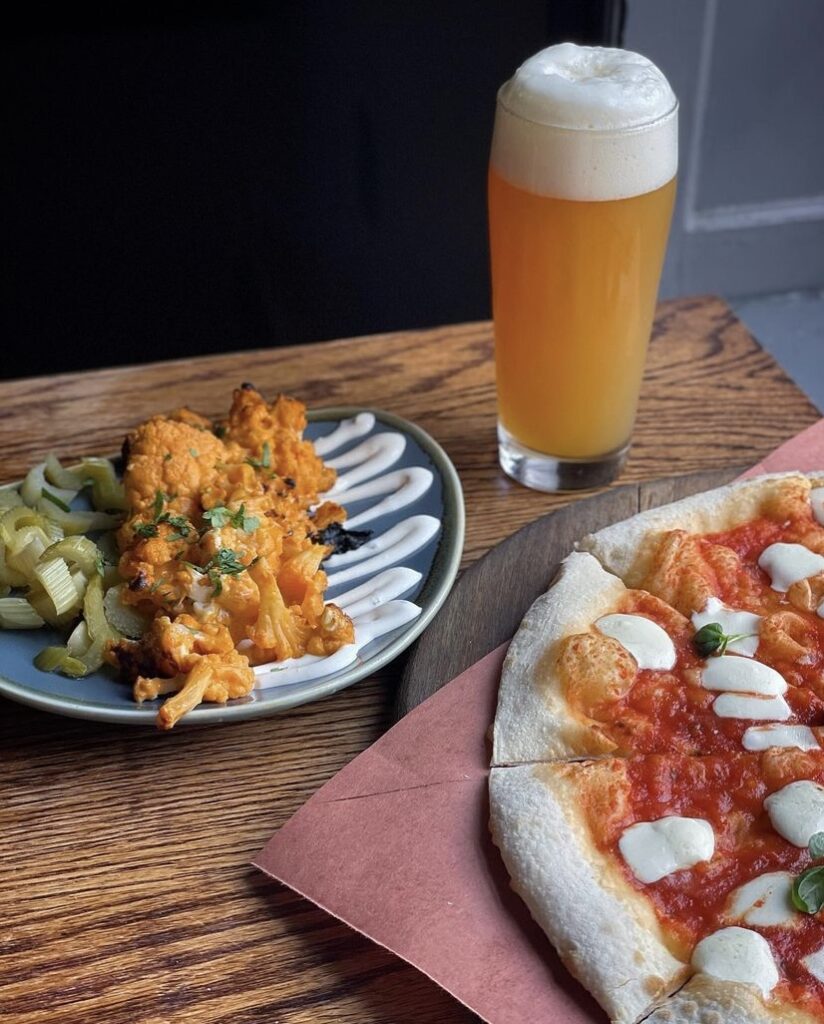 The establishment better known as "The Vault" for The College of New Jersey students makes a great place for an evening out. Adjacent from Pretty Bird Coffee, plan a day for coffee and cocktails in Yardley. That way you can walk around the town to work up an appetite for The Vault's eccentric meals. They offer a wide range of specialty cocktails and unique entrees. The restaurant leaves even the pickiest of eaters feeling satisfied and wanting to come back for more.
"Everyone loves their flatbread pizzas. The duck and apple flatbread is my personal favorite. It's like they put a twist on traditional meals to make it their own," TCNJ junior Isabella Marretta said.
The establishment also hosts an annual Oktoberfest celebration known for its popularity amongst the TCNJ community. Listen to live music while you sip on an orange creamsicle IPA draft beer. Share an appetizer of pork belly fries with a group of friends. Indulge in a bacon jam burger topped with beer cheese fondue or go lighter with a beet berry salad. There's something for everyone at The Vault.