When it comes to getting your work done, you need to find the perfect workspace. With finals coming up you may need a spot to study for that test, work on that group project or finish writing that paper. If you live in a full house, working at home may seem a little crowded or noisy. Even when alone, you can still find ways to get distracted. Luckily, you can go to your college campus and study there. While the Staten Island campus at St. John's University may seem small in size, it still offers numerous places for students to buckle down and hit the books.
Check out the top 10 Places to get your work done on the St. John's University Staten Island campus:
10. Black Box Theatre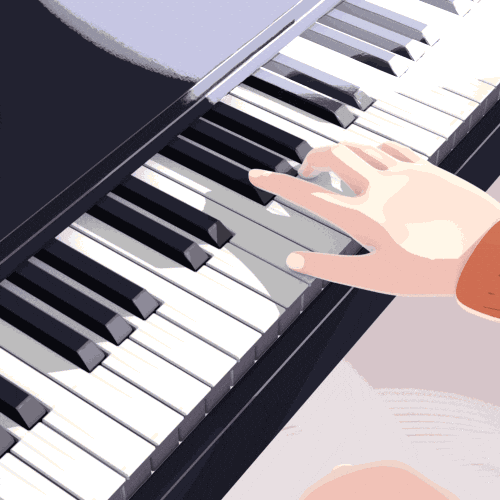 For any students that want a quiet place to get their work done, stop by the Black Box Theatre. Performances, Open Mic Night Events and film screenings are often held here. You can see chairs all around to sit down, and a piano in the corner of the room. With no classes held here unless there's a scheduled event, you'll see that the space is empty. So, if you like privacy and silence while studying, or need a piano for music homework then visit the Black Box Theatre on campus.
9. Great Lawn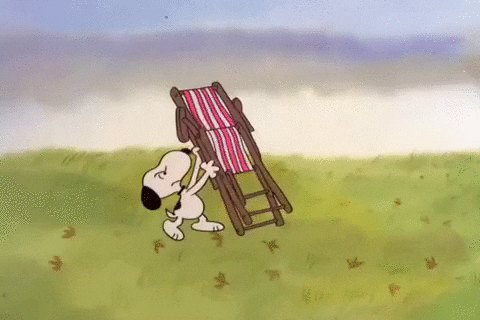 Sometimes letting the outside world serve as your classroom makes for the best learning experience. Get some fresh air and study on the Great Lawn. Located in the heart of campus, go grab a blanket and your laptop and study outside. It usually finds use for major outdoor events on campus like the activities fair or Screen on the Green movie night. But when you won't find those events going on, this tranquil spot will truly allow you to memorize any information needed for a test.
8. Campus Center, Cafeteria Area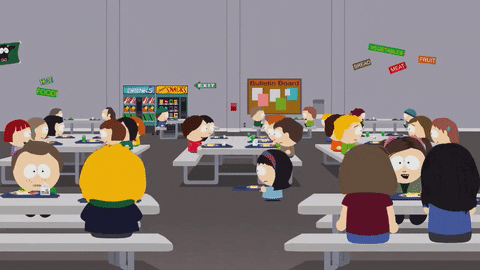 Often seen as the busiest spot, you guessed it… the campus center. A space where students typically go to socialize in between classes with friends. The self-proclaimed social hub on campus makes for a great place if someone needs to work on a group project. You can all gather at one of the many tables provided and discuss. Plus, if you get thirsty you can walk over to the vending machine and purchase a drink.
"The campus center cafeteria area is a good place to get work done because the active environment can really help students' creative flow! I also feel because it's more relaxed the pressure many feel that can make getting work done harder gets eliminated. For group work/study because it's so easy going it allows for work and fun to work hand in hand, which is the best way to work if you ask me," St. John's University sophomore Angela Brusgard said.
If you want to pick up a movie-theater ticket before you go home, when you all decide to take a break from working you can stop by the conveniently located Concierge desk. Use this as your motivation as you impatiently wait for the weekend to arrive. For an additional bonus, a lot of organizations host events such as bake sales during common hour. You can also check out these events in the process of doing your work. Now you can't say you didn't know this event happened because you'll find yourself there during the day and time of the event.
7. Campus Center, Game Room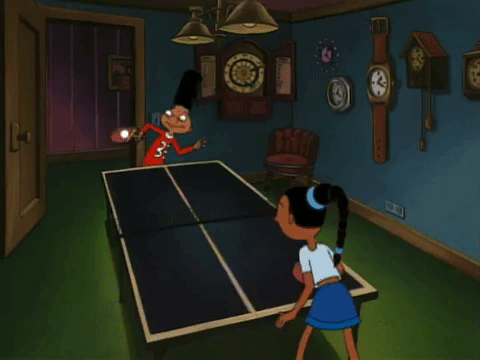 Located in the same building but on the other side of the room (past a doorway)—the Game Room in the campus center. This spot finds itself filled with students making use of the ping-pong table and pool table or the television and couch located right next to them. Depending on what time you plan on getting your work done, the campus center may not even feel like the same spot it once did. During common hour, you typically see students everywhere. But later on in the afternoon, you may just find yourself as the only one there. Make use of the comfy couches at your disposal for when you need a break. Then you can relax your brain with a fun game of pool either by yourself or with friends.
6. The Downstairs Lounge Area of Kelleher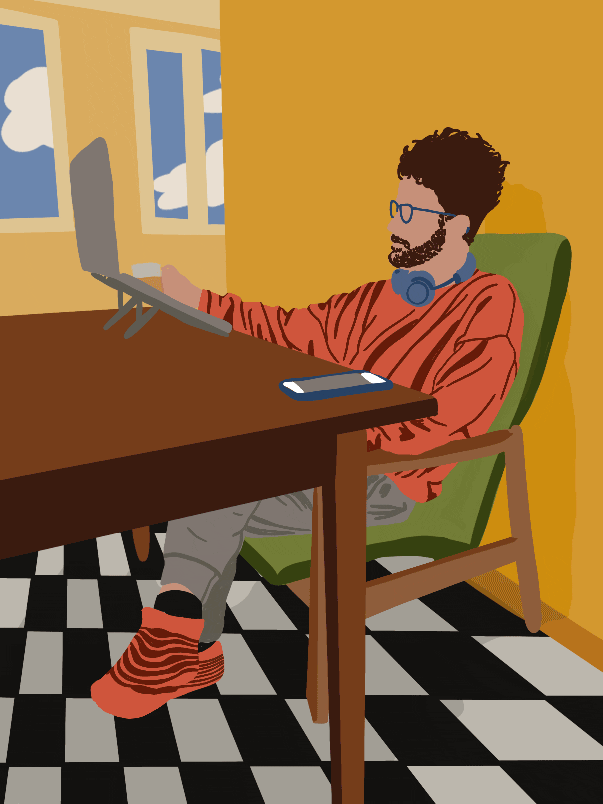 As you walk across the Great Lawn you confront a building called Kelleher. This building, while not used typically for classes, does hold a lot of important amenities to the campus. Here you can find the registrar's office, Office of Multicultural Affairs, Conference Room and fitness center. When you walk in the doors and make a right, you'll see a lounge area with a television and remote along with chairs and couches. You'll also notice a wooden ledge up against a window where you can sit with your laptop and do your work. If you need to print something last minute, next to that ledge you'll spot a convenient printing station.
5. Office of Multicultural Affairs (OMA)
Located right next to the lounge area in Kelleher—the Office of Multicultural Affairs. When empty (usually if no scheduled events), this welcoming spot-on campus makes for a great study space. They provide two sets of chairs and tables making it adequate for your study materials. Also great for if you need to work on group assignments. Not too big of a space like the campus center so it works well if you need a place with lower noise levels. You can tell your friends to stop by the office, get your work done there and maybe even make some new friends.
"The Office of Multicultural Affairs Inclusivity Resource Center is an inclusive environment for students of all ethnicities, races, religions, genders, sexual orientations and identities. The office offers educational forums to the student body on cultural and religious holidays, the LGBTQ+ community, social justice trainings, diversity peer education, common ground dialogues and many more. I encourage all students to stop by the Office of Multicultural Affairs in the Kelleher building to learn more about us. It is a great office to study for exams, as well as meet other students," St. John's University senior Matthew Kane said.
My freshman year, prior to COVID, I used to spend a lot of my free time in between classes at the Office of Multicultural Affairs. It served as a great place to get my work done. But it also helped me learn about the campus as I adjusted to college. I meet a lot of new people who I eventually formed close friendships with. The Office of Multicultural Affairs will always hold a special place in my heart as the first place on campus I chose to call home.
4. Student Success Center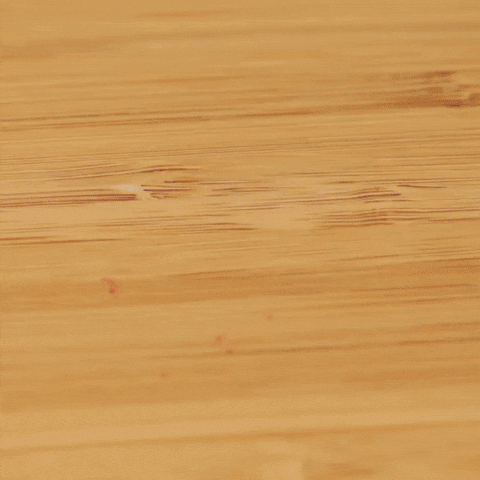 Located in Mahoney 102, the Student Success Center (also known as the University Writing Center) makes for a great space if you need to work on a paper or prepare for a test. Here, student writing consultants help other students with any part of the writing process or if they need advice on revisions. You can go online and schedule an appointment with one of the consultants and they will help you. Resources like these on campus can only help you and your grades. So, with that said, make use of them if available to you.
"The Student Success Center helps students who are struggling in writing. They have career peers that help students with writing and editing their resumes along with two writing consultants that help students with writing their papers. It's a good place to study because everyone that comes by shares the same values of quiet and respectful work ethic," St. John's University junior Taylor Silvers said.
If you find yourself great in English, but struggle in other subjects like math they also offer tutors for those subjects as well. It can never hurt to schedule a tutoring session before a major test. Especially if you find concepts difficult or confusing. If you excel in a certain subject, maybe consider applying for a tutoring position yourself. You can refine your skills in a certain subject, help others who struggle in that area and it looks great on a resume. Especially if you want to go into a field like teaching/education.
3. Computer Lab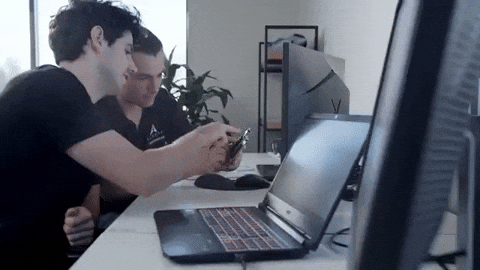 If you walk through the hallway on the lower level of DaSilva, you will find the computer lab. If you desperately need to save the battery life on your personal laptop for class then stop by the computer lab and do your work here. So many of us forget to bring our chargers to campus and you don't want to risk losing it. Instead of wasting power on Canvas or Google Docs, just login on the school's computer and continue working through there. Internet access nowadays finds itself as a crucial part of learning. Plus, in this room you'll also find the repair shop. If you purchased your personal laptop through St. John's and it needs fixing or just needs help connecting to the Wi-Fi, you can stop by and speak with someone. If you put in for this program and your laptop needs to go to the apple store for repairs, then you will receive a loaner in the time it takes to get fixed.
2. Communication Arts Lab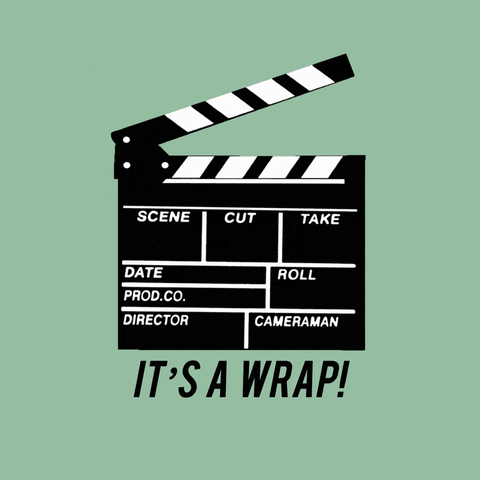 Any communication arts majors on campus, or any majors within communications, i.e., TV/film, journalism, advertising, and public relations, definitely know of this space. However, students of other majors may not know of it. On the second floor of DaSilva in room 210, you'll find the communication arts lab that holds some comm department classes inside. If you never visited this room before, now allows you the perfect opportunity to go check it out.
"The Comm Lab is a place for students to come relax, get their work done and enjoy their free time on campus. It's computer equipment has all of the Adobe programs completely free for student use. A 3D printer where you can print whatever your heart desires. A sound room to record a podcast with the Bolt in. And for communications and TV/film majors we have camera and sound equipment for you to borrow to shoot your very own short film. It is a hub for all communication majors to be and a place where all students can come and work in," St. John's University senior Steven Kaht said.
This room serves as a creative outlet for students with access to MacBook computers with editing software's included, a 3D printer and filming equipment students can rent out for any production projects. Also, inside this room there exists another room, a mini sound booth room. Typically used by The Bolt Productions for their podcasts (the multimedia organization on campus), students outside this club can use it for a quiet space to record themselves if they need a voiceover for a project. I spend most of my time on campus in this room. Comm majors can definitely say they call this part of campus home.
1. Loretto Memorial Library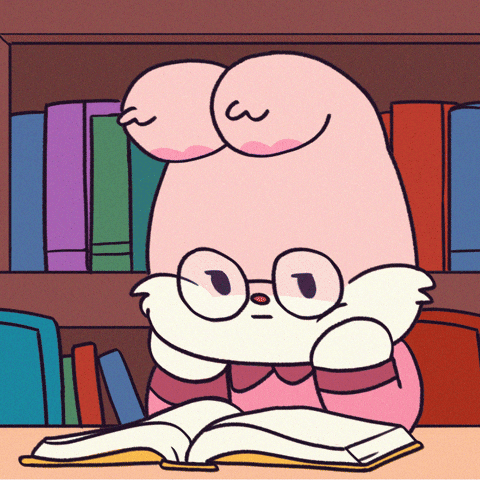 Last but most certainly not least… the library. This may seem like the obvious choice, but it really serves as the perfect spot on campus to get your work done, regardless of the type of assignment. On the upper level of the library, you'll find computers that you can use, a whiteboard and a spot to plug in your laptop where your screen appears on a bigger TV screen around a table. This floor serves as more of a group area so for group assignments, you can work here.
"The library offers so many resources that all SJU students should take advantage of. Aside from the first floor being cozy, quiet place to study there are hundreds of books to choose from whether you want to read out of leisure or need sources for a project. The librarians are always around to help students and make the library easy to navigate," St. John's University senior Victoria Bongiovanni said.
On the lower level of the library is the quieter area, a place for students to concentrate on work independently. All of the books available can also appear here. You'll find a few computers on this level too. Additionally, if you like studying outside, you can sit at one of the few tables available. One of them allows you to charge your phone through the table.
At the end of the day, when it comes to finding a place to complete your work, you need a comfortable spot that works for you that allows you to finish the task at hand. This can differ depending on your learning style, your major and your assignments. Whether that means a place with a whiteboard to write out that math equation or a room with proper editing equipment for that final end-of-the semester short film. So, Johnnies, with time still left… go explore the campus for that perfect spot. Good luck with finals!
---
---
---
---
---