What makes NYU such a special university? In a metropolis as big as New York City, the school isn't limited to just our campus, as New York City itself can be considered as part of our campus. While some students may have larger workloads, the issue of finding a place to study should be nonexistent near NYU.
For NYU students these are the best spot for grinding out homework, study guides, or applications:
1. Bobst Library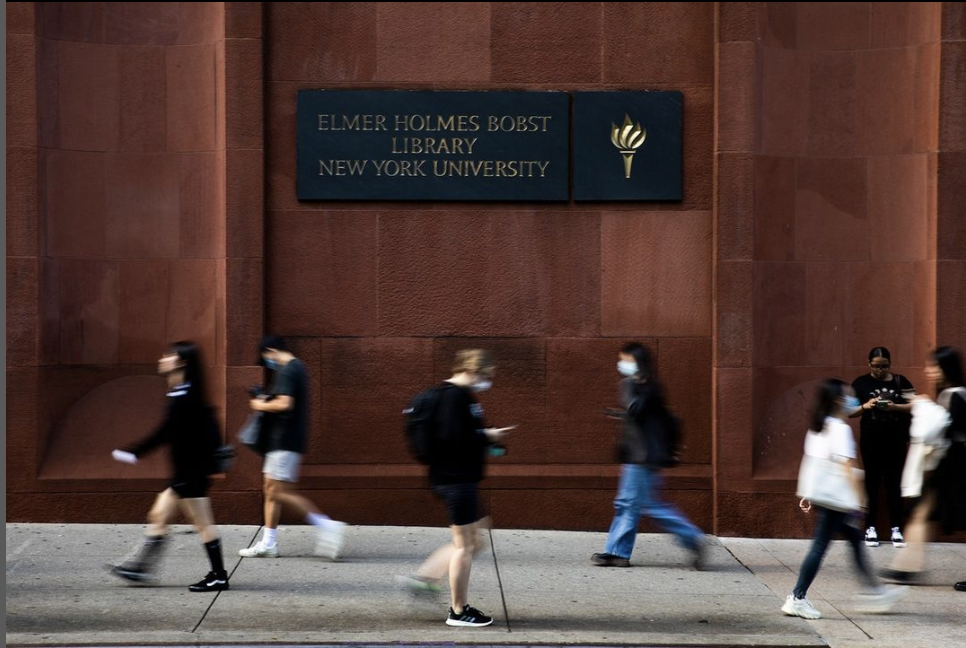 Starting off the list with NYU's largest study area, Bobst Library sees thousands of students everyday day. The space provided at Bobst is massive, with 12 floors for students to get their work done. No matter how crowded Bobst may get, you will always find a seat with the building's massive size. Bobst has a great staff equipped to help you with all your needs. From wanting to check out a book to IT help, your questions will get answered at Bobst.
"I like to study at Bobst because it is quiet there and I can focus. It is also centrally located, next to all of my classes," New York University senior Miller Lyle said.
By far no study space contains more students than the Bobst Library, so the chances of running into someone you know is very high. Bobst Library is a historic stable at NYU. Despite the massive student body just shy of 30,000 students, Bobst is so massive you'll always be able to find a seat to get your work done. Bobst, to many NYU, is a most visited study spot.
2. Kimmel Center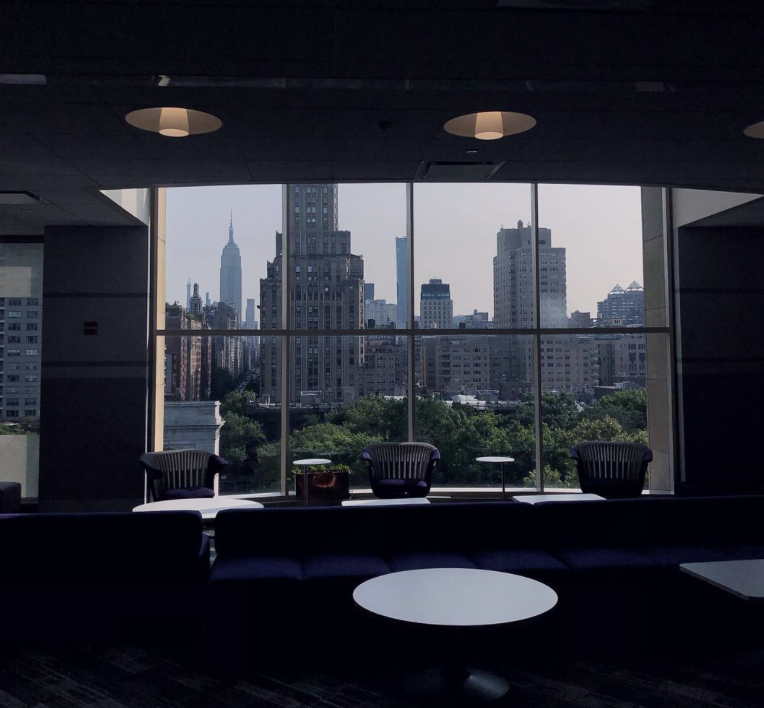 The Kimmel Center for University Life is a 10-story building right next to Bobst that not only has study areas but dining hall and student resources such as the center for student life. The recommended floors for studying are the second, which contains the commuter lounge and Peet's Coffee. The seventh floor also comes complete with a student lounge that overlooks the Washington square arch.
3. Stern Business School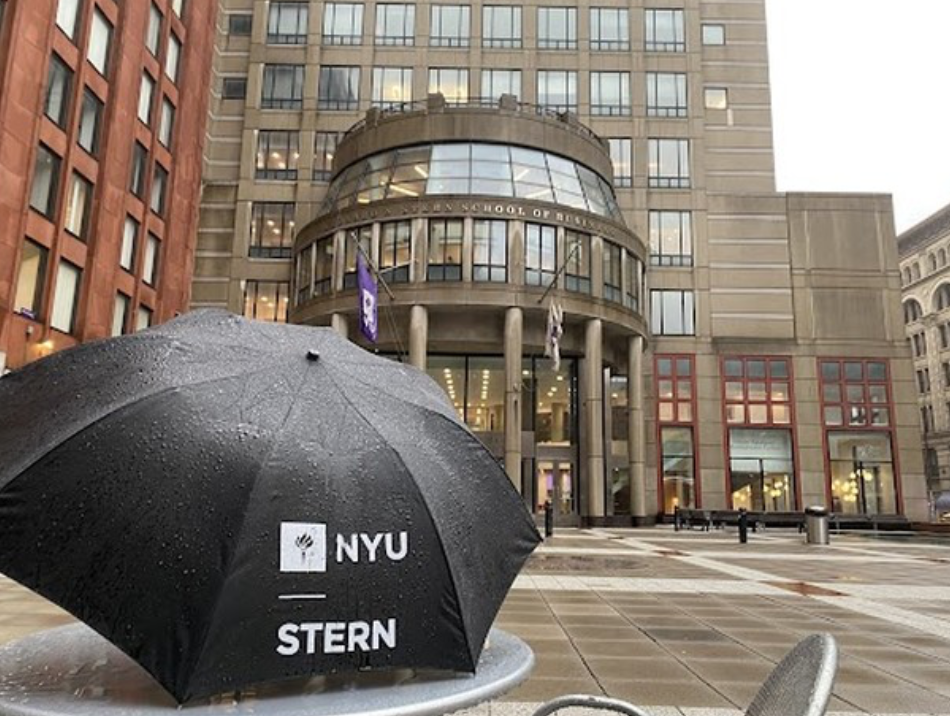 The Leonard N Stern School of Business does not prove exclusive to its business students, as the building is open for all NYU students to study. With the building's modern structure, students will likely find this study lounge the most exquisite. The NYU Stern first floors has a large collaboration room for group study. Underneath in the basement there is a cavernous single study room. This basement area is great for those who work best in solitary. For those craving a quick caffeine fix or pastry, Matto Espresso is located in the Henry Kaufman Management Center Building. This Coffee Shop has been praised by NYU students for its affordable and delicious options.
"I usually like to study at Stern because that's where all my classes are" New York University senior Jack Homesley.
Despite Stern being a building for business students, it is a welcoming environment. If you are not in the business school you are still allowed to continue on with your studies in this building. Stern is located right next to Bobst on Washington Square S. If you are ever looking for an atmospheric switch up from your hours spent in Bobst come to Stern.
4. Silver Center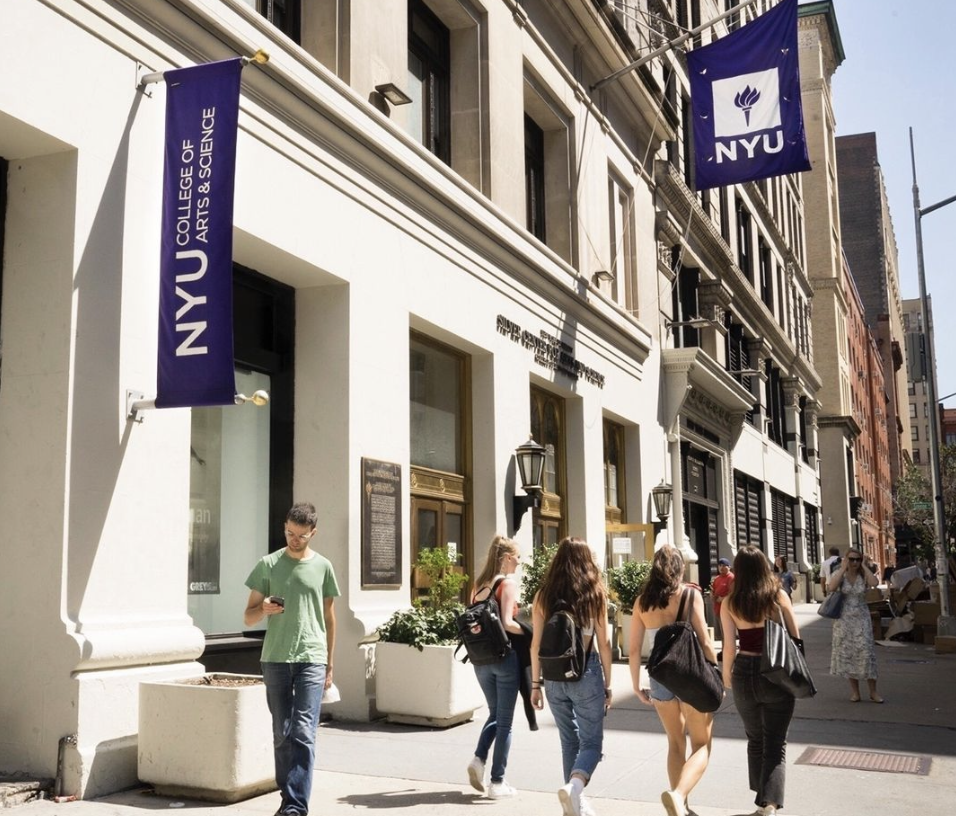 A perfect place to get some of your work done for those with classes in the Silver Building. The Silver Center houses many classes needed for College of Arts and Science (CAS) students. The building also includes multiple different lounges from the first through the sixth floor. Throughout the building you can find many places to sit and collaborate on work, while also printing anything you may need for a class. The crowded levels at The Silver Center usually aren't as high as other buildings, for those wanting a guaranteed space to study at.
5. Paulson Center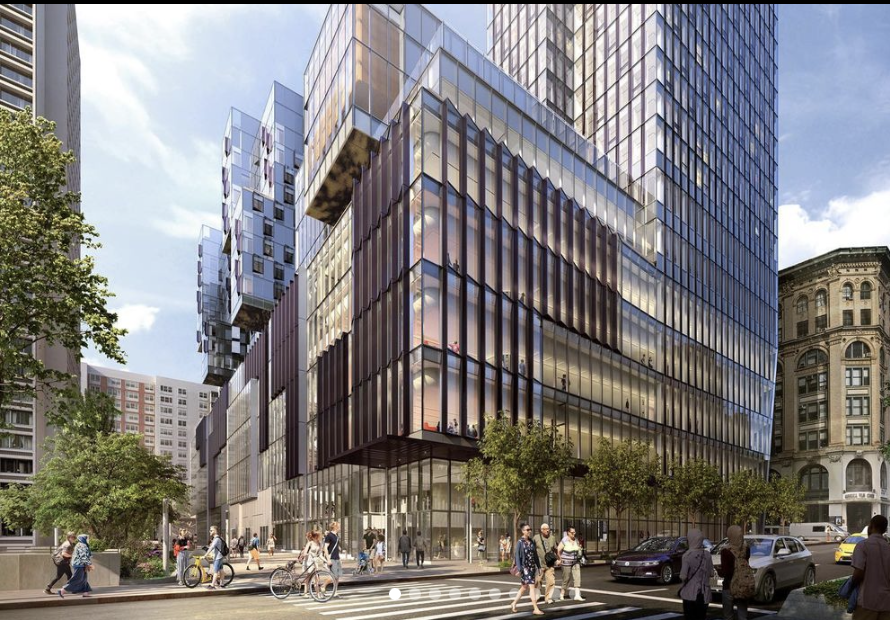 The newest NYU campus addition, the 23 story Paulson Center consists of a residential hall, indoor pool, basketball courts and multiple classrooms. The Paulson Center offers multiple study lounges. The second floor provides both silent and collaborative study spaces along with a cafe that is expected to open soon. While the Paulson Center has just recently opened in January, it will not be long until students place this building as one of their top student locations.
6. Irving Farms Coffee Shop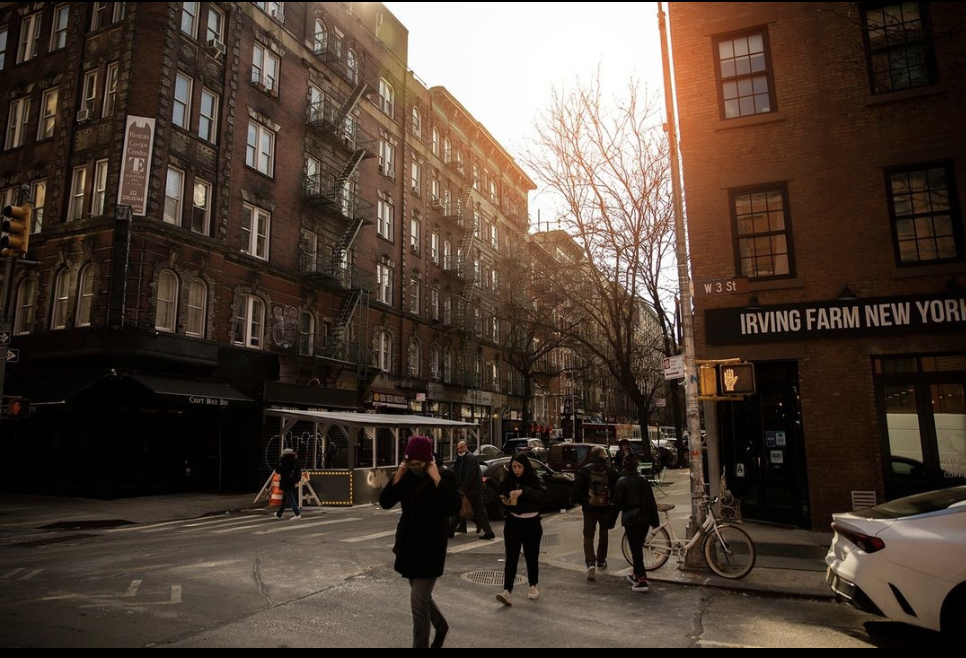 Irving Farms is a non-NYU-affiliated coffee shop, conveniently located right behind the Kimmel Center on West 3rd Street. Consisting of a menu with coffee, tea, pastries and wraps it is a great place to go if you are looking to get a quick bite as you get your work done. Irving Farm's convent location right next to Washington Square Park has made it a NYU hotspot. If you ever go into Irving Farms at any given time you'll likely see at least one other NYU student grinding away work on their laptop. Its great menu and convent location makes it a NYU favorite.
"I like to study at Irving Farm Coffee behind Bobst because the coffee is strong and there is a good ambiance there. It's also right next to campus so I can get to class quickly," New York University senior Evan Crosby.
Irving Farms has multiple locations throughout the city as well if you are not near NYU's campus. For great coffee, matcha and tea come to Irving Farms. Irving Farm is such a good study spot that the interior can fill up quickly, so make sure you get there early enough.
7. The Bean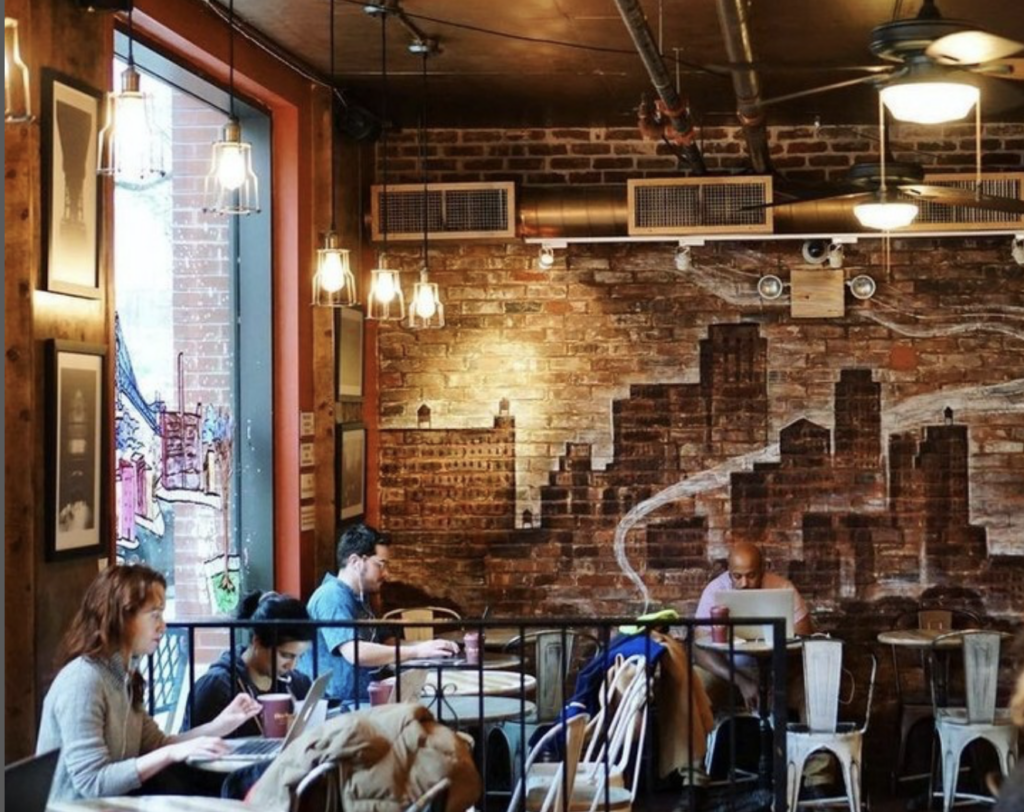 Another great coffee shop near NYU's campus, The Bean offers 10% off all NYU orders with a valid ID. With an expansive menu from croissants, bagels, breakfast burritos and of course coffee beverages. The Bean creates a prime spot for students looking to fill up will grinding out work. The atmosphere of The Bean seems very mellow as well, making it easy to focus. The Bean is also great for students who don't live close to campus, as the chain locations lay on Broadway, Second Ave and Astor Place.
8. NYC Public Libraries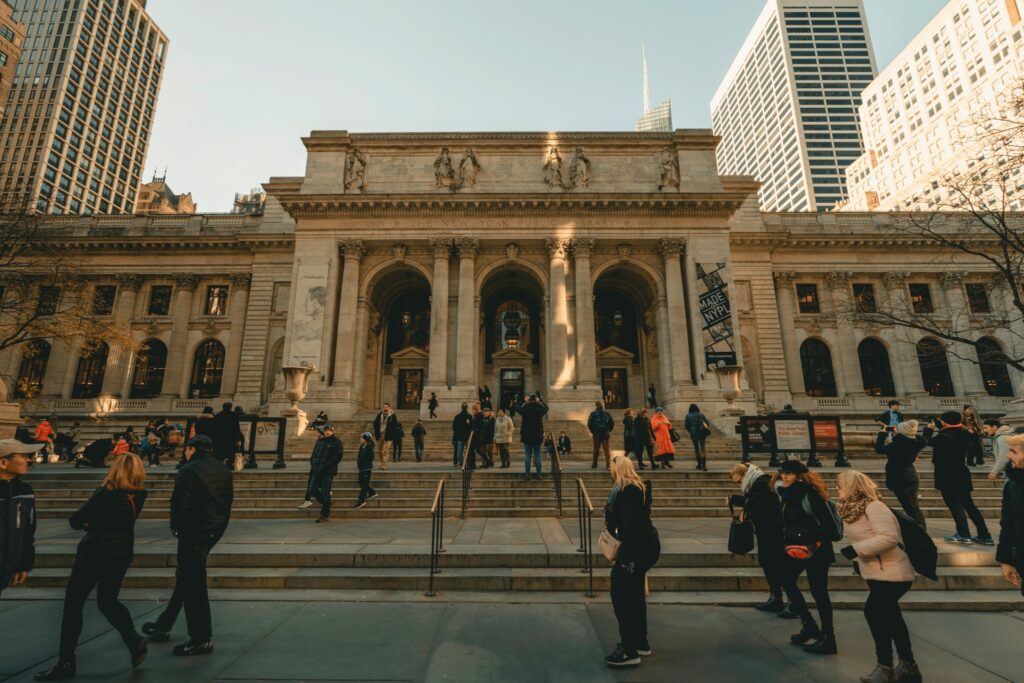 If you ever feel tired of staying at NYU campus building but still look for a peaceful place where you can focus on all your work, check out any of NYC's public libraries. With over 200 libraries in all five boroughs, why not invest in a library card. The accessibility and ease of using the library makes the environment great for not just hardworking students but for any New Yorker as well.
9. The University Learning Center- Academic Resource Center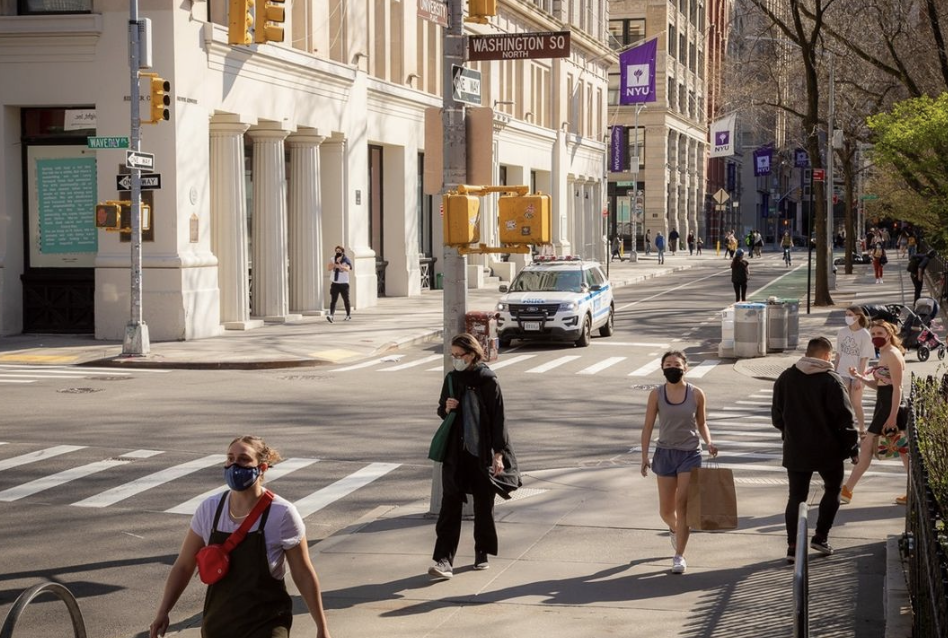 Consider going to the University Learning Center (or ULC) if you need extra help understanding a concept or if you are cramming for a test, the ULC is where all NYU free tutoring sessions take place. Open for both online tutoring reservation and drop-ins the ULC expertise makes it easier for students to receive subject clarity on their courses. Aside from the tutoring services, the ULC includes a great study longue for focused and quiet working.
10. Washington Square Park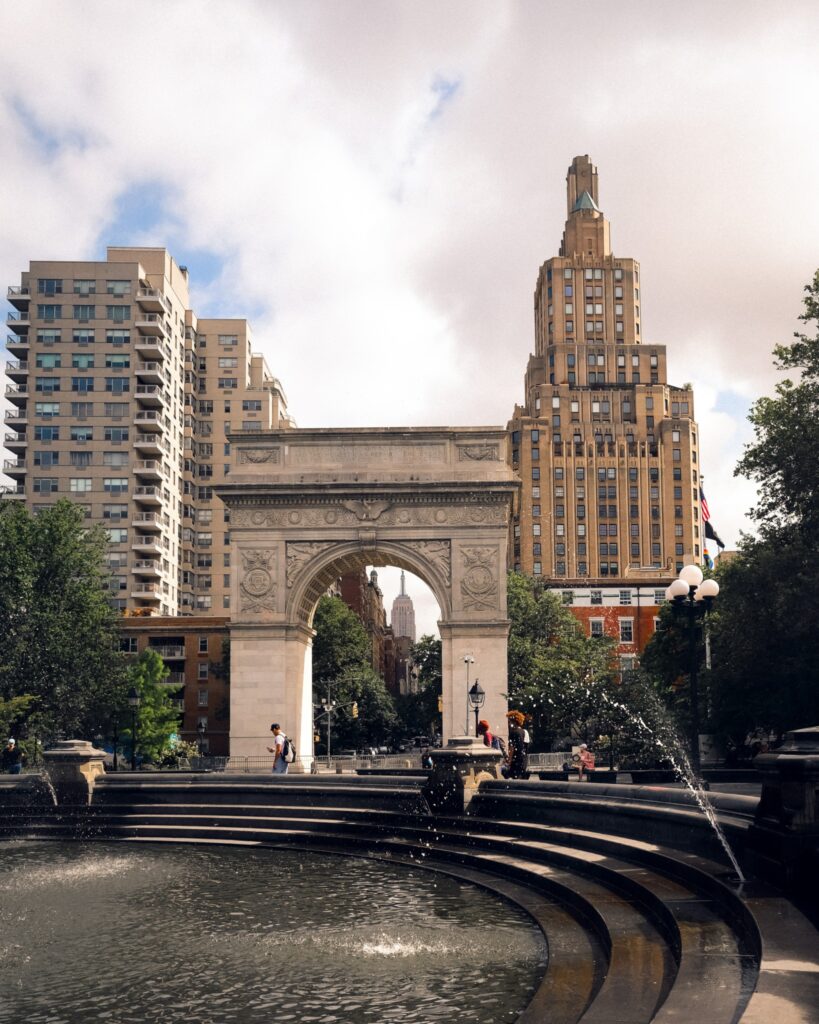 This last entry on the list may come across as a headscratcher. Unlike the other locations, Washington Square Park lacks desks, tables and Wi-Fi for extremely optimal studying. However, the vibrant yet relaxing environment of Washington Square Park solidifies the park as a great place for overstressed students to take a moment to breathe and relax between homework assignments and study sessions.
A great way to prevent chronic stress, sit down for a few moments and take a well-deserved break. Washington Square Park functions as a great stress diffuser and overall enhances the study experience at NYU.