There's a certain kind of heartbreak that comes at the end of a good show. Seeing your favorite show come to a quality conclusion can leave you with a bittersweet feeling of nostalgia and contentment. Alternatively, there's the feeling of seeing a show untimely ripped from the air – I'm thinking of you, Firefly and Pushing Daisies. New shows need love in order to grow into fully-fledged programs. So this fall, don't hesitate to tune in for a new show, especially if you're providing Nielsen your viewing statistics. To get you started, check out my top 10 picks (in no particular order) that deserve your love and attention this fall.
1. Scream Queens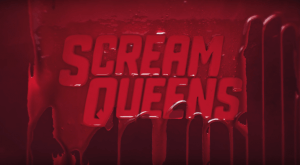 While the show may suffer from a pretty poor title (Though it's got nothing on ABC's tragically cancelled Selfie), Scream Queens has all the ingredients for a fantastic show. It has an amazingly star-studded cast with greats like Jamie Lee Curtis, and it's from the brilliant mind of Ryan Murphy, creator of Glee and American Horror Story. Yes, those two shows are by the same person. In fact, it seems like Ryan Murphy somehow managed to merge the best of the two shows into one bizarrely comedic horror anthology series. If your interest is a piqued as mine, tune in to Fox on September 22.
2. Best Time Ever with Neil Patrick Harris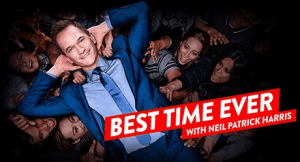 The live variety show is a hit-or-miss, with many failing before they've even finished their first season. When done right, however, it can be a smash hit. Shows like Saturday Night Live, which recently reached its 40-year milestone, have been juggernauts for decades. Getting a new variety show off the ground is an enormous feat. That said, Neil Patrick Harris is exactly who I'd choose to host one; his wit, humor and intelligence make him a phenomenal choice. Premiering on September 15 on NBC, Best Time Ever with Neil Patrick Harris could prove to be the next great live variety show.
3. Supergirl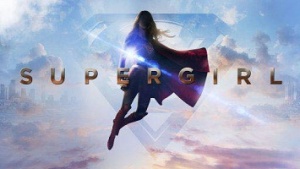 While no one is quite sure when the superhero craze began (Was it with Iron Man in 2008? Batman Begins in 2005?), it's undeniable that the genre has taken off as one of the biggest genres in film and television in recent years. However, the genre has a few problems, especially when it comes to female representation. So when I tell you that CBS' Supergirl premieres this October 26, you should be excited. In a genre all too focused on the male protagonist, this show could be a beacon of hope shining straight into Hollywood and telling them that we want female superheroes too, dammit. Put on your super suit and give Supergirl some viewership love this October.
4. The Muppets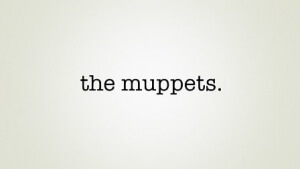 Everyone's favorite puppets are back on television this fall season, but not in the form you'd expect. This new show promises to hold onto the comedy that made The Muppet Show so great, while changing the script a bit. The upcoming show promises a documentary-style comedy series that centers around the characters' modern lives. The show will function as a sort of parodic Studio 60 on the Sunset Strip, showing the "behind-the-scenes" of the production of a Muppets fictional late-night talk show Up Late with Miss Piggy. Premiering September 22 on ABC, you can tune in and help keep this reboot from following in Muppets Tonight's footsteps.
5. Minority Report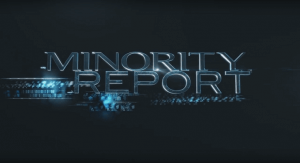 Remember that 2002 sci-fi film with Tom Cruise? The one about people who could predict crime before it happens? It had some of the coolest computer technology I've seen in a sci-fi film–I wanted to be able to wave my hands around and control a massive holographic display like Cruise did. I still have my hopes, but that technology is still years off. Luckily, the TV adaptation of the movie isn't. Premiering September 21 on Fox, Minority Report functions as a sequel to the movie set in Washington, D.C. 11 years after the events of the movie.
6. Angel from Hell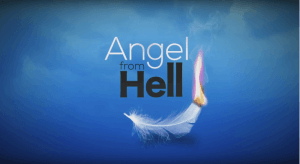 It seems like every year there's a show trying to blur the line between the supernatural and the explainable. Shows like Eli Stone, which provide two explanations for the same phenomenon in an oddball fashion can be highly entertaining. This year's attempt is Angel From Hell, and I honestly haven't been this excited for a show like this since, well, Eli Stone in 2008. Starring Jane Lynch, the show is about a dermatologist in New York who meets a woman who is either crazy or her guardian angel. While the previews seem to lean heavily toward one explanation, I anticipate a healthy dose of skepticism involved. So remember, remember the Fifth of November, and tune in to CBS to watch the premiere.
7. Heroes Reborn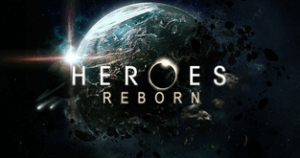 Remember that show that had superheroes before they were cool? Remember how everyone loved the first season of it but felt the later seasons just weren't that good? Let's hope NBC learned from their mistakes, because the writers are at it again with Heroes Reborn. However, this time around it's only meant to be a 13-episode event series. It stars Zachary Levi of Chuck fame, an excellent choice. Zachary Levi plays Luke, a man who is unhappy with the existence of the heroes. His dark character will be hunting and killing superheroes starting on September 24 on NBC.
8. Ash vs. Evil Dead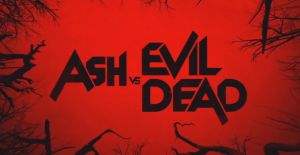 If you're looking for some ridiculously gory and entertaining horror television, Ash vs. Evil Dead may be right up your alley. Yet another show adapted from the concept of a movie, the show will bring Bruce Campbell back into the world that was created in the 1981 film Evil Dead. The evil that he (spoiler alert) escaped in the film is back to get him, but he's not exactly unprepared. He's prepared to fight off the evil for as long as possible with a couple new sidekicks. You'll need a Starz subscription to get (legal) access to this show, but something tells me that it'll be worth it. The series fittingly premieres on Halloween.
9. Blindspot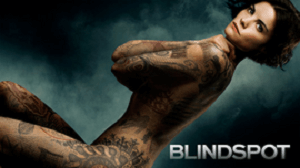 If you've been desiring a show that combines the Bourne series with Blacklist, then Blindspot may be exactly what you're looking for. It has the action, scale and singling out of an agent from Blacklist combined with the origin-based mystery of Jason Bourne. The show is co-created by Martin Gero (Stargate: SG-1, Stargate: Atlantis) and Greg Berlanti (Arrow, The Flash), so I'm anticipating a great mix of characters, action and plot. The show will premiere on September 21 on NBC, and should definitely not fall into your blind spot this fall.
10. The Grinder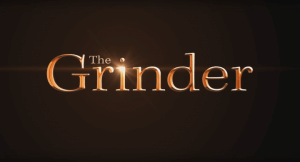 If you were worried you weren't going to get your Rob Lowe fix after Parks & Recreation ended, have no fear. Fox is here with its new Lowe-centric sitcom. This show will follow Lowe's character, a former TV lawyer and his brother, an actual lawyer. I'm totally ready to laugh at this meta-TV legal comedy, starting on September 29.