As a college student, summer is an important time to reset and find the rhythm you may have lost during the school year. Sometimes, people use the summer as a time to go absolutely wild and do things with zero regret. Whichever path you take, music always helps you cope. If you're looking for music to add to the soundtrack for your unforgettable summer, I have the perfect picks.
Here's a list of the top 10 music releases this summer to watch out for:
1. Genesis – Peso Pluma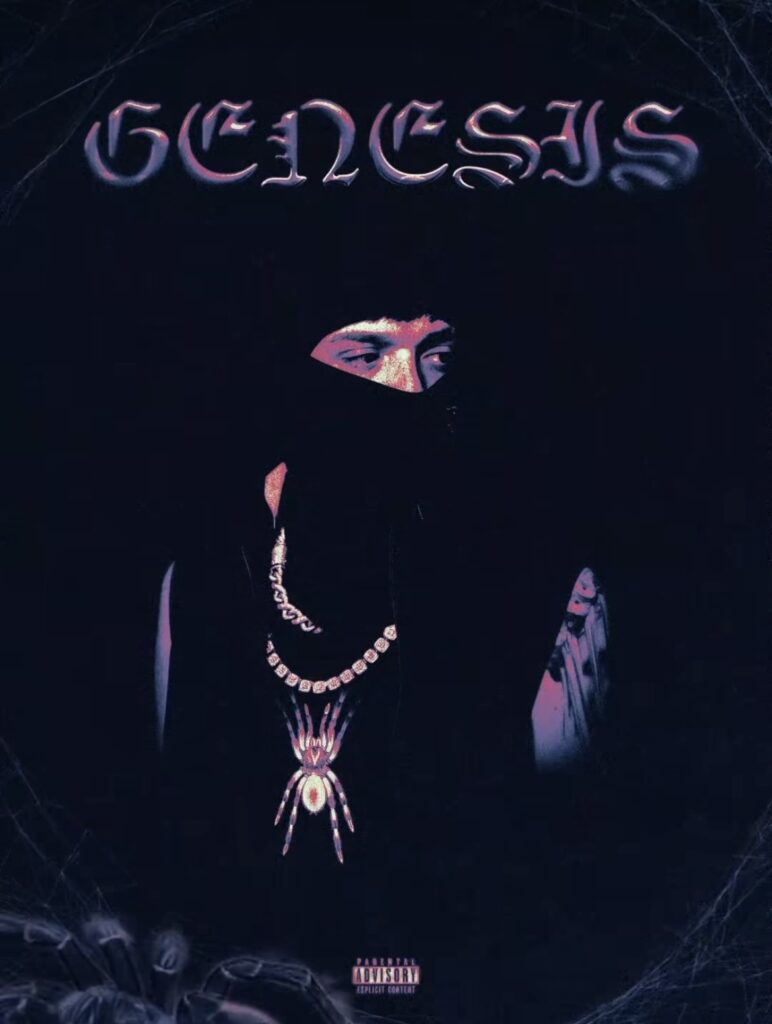 On the up-and-coming this year, Peso Pluma certainly made his name known internationally with his genre-bending discography. The 23-year-old has also announced his new label, Double P Records, where many of the artists on the LP are also signed. The Mexican rapper set the release date for his third studio album Genesis on June 22. Keep an eye out for this album to spice up your summer mix!
2. Feed the Beast – Kim Petras
Kim Petras announced that her debut studio album Feed the Beast will be released on June 23. The album features other well-known artists like Sam Smith, Nicki Minaj and BANKS. Some argue that Feed the Beast will be Kim Petras' breakthrough to pop stardom since fans have long awaited the drop. See for yourself and give it a listen!
3. Coi – Coi Leray
Multi-platinum artist Coi Leray confirms that her sophomore album Coi is set to release on June 23. Leray found success when her hit song "Players" took a spot on Billboard's Hot 100 in 2023, adding to her influential momentum. With the help of social media, the artist gained a lot of support, promising to showcase her catchy flow on this album. She also promises to touch on different genres and feature popular collaborations like David Guetta. Make sure to listen to Coi Leray's new album ASAP!
4. vampire – Olivia Rodrigo
After her debut album Sour took the summer of 2021 by storm, Olivia Rodrigo returned to claim her throne with her new single "vampire." The album has a release date of June 30. For those of you that appreciated her hostile, post-breakup attitude in Sour, Rodrigo states that this single serves as a follow-up to the album. Rodrigo mentioned that artists like Lorde and Taylor Swift influence her writing. Perhaps we might see that sound come through with this single.
"Sour came out when I was a senior in high school. I was 18, the same age Olivia was when she dropped it. It came out the day of my prom. I related to the similar frustrations of being a teenager and experiencing tough growing pains. Now we're both 20. I'm so excited to hear the new song and listen to all the ways we've both grown in these past two years," Emerson College junior Molly Dougherty said.
To promote this release, Rodrigo posted photos on Instagram of the handwritten words "How do you lie?" with a photo of herself wearing two purple bandaids on her neck. She also included snippets of the lyrics saying, "bleeding me dry like a goddamn vampire / you sunk your teeth into me / you only come out at night / look at you, cool guy." Find out what other catchy lyrics come with this track on the 30th!
5. In the End It Always Does – The Japanese House
The Japanese House announces her new album In the End It Always Does set to release June 30. The artist already dropped singles from the album such as "Boyhood," "Sad to Breathe" and "Sunshine Baby" featuring The 1975's Matty Healy. The rest of the album features other notable indie artists like MUNA's Katie Gavin and Bon Iver's Justin Vernon. Though not resembling the typical "hot girl summer" vibe, for those of you in an era of disbelief, I suggest keeping an eye out for this release.
6. Speak Now (Taylor's Version) – Taylor Swift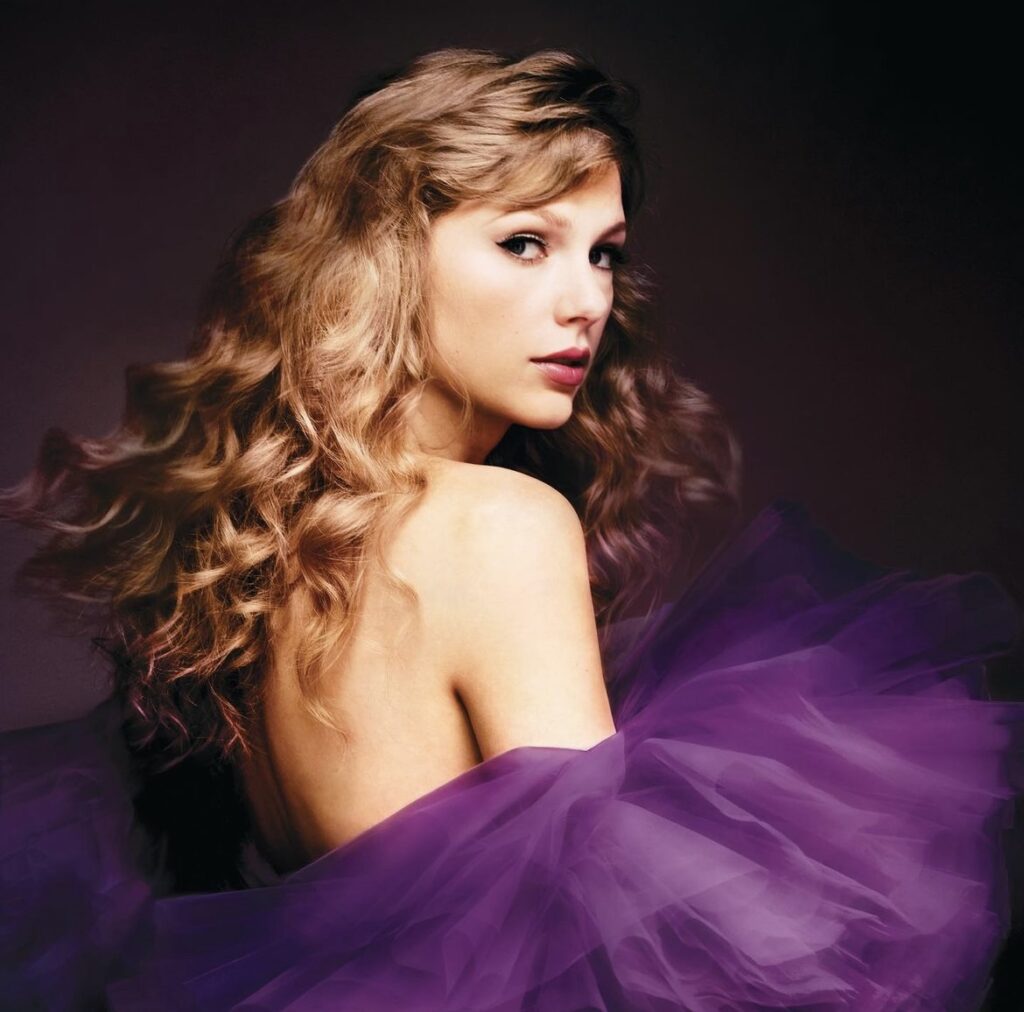 Taylor Swift set her third re-released album, Speak Now (Taylor's Version) to release on July 7. The artist teases the release date by stating that it's "just in time for July 9th," a hint at a lyric in her song "Last Kiss." Swift also includes tracks from the vault, one of which features Paramore's Hayley Williams. As her infamous Eras tour is still happening, fans rave about this summer's release as Taylor Swift continues her journey to reclaim her discography. Have a listen to the re-recorded album on July 7!
7. Sunburn – Dominic Fike
Dominic Fike's highly anticipated sophomore album finally sees the light of day in 2023. The artist announced that his album Sunburn would release on July 7. After being a part of many movie soundtracks this year like Across the Spider-verse and Barbie, music fans can look forward to what he has to offer in this album. The artist's singles show promise towards this album's ability to encapsulate the liberating feeling of summer. If it isn't in the lyrics, I'm sure Dominic Fike's melodies will have your head bobbing anyways.
"I've had 'Mama's Boy' on repeat since it came out and I heard Dominic will be opening up and reflecting on his self-growth and discovery in 'Sunburn.' I feel many of us are in stages of our life where we're still figuring out who we are and what we want in our life. It seems like it'll have a completely different vibe from the first album which is super cool and exciting," Emerson College junior Chloe Chee said.
Dominic Fike describes the album to be about "heartbreak and regret, addiction, sex and jealousy." He recently had a small pop-up show in New York to promote the album as well, playing a few new songs for the crowd. Succeeding the artist's performance of singles "Ant Pile" and "Dancing in the Courthouse" at this year's Coachella festival, many listeners wait to see what the rest of the album has in store. Sunburn is certainly not an album you want to miss out listening to on it's release day.
8. Austin – Post Malone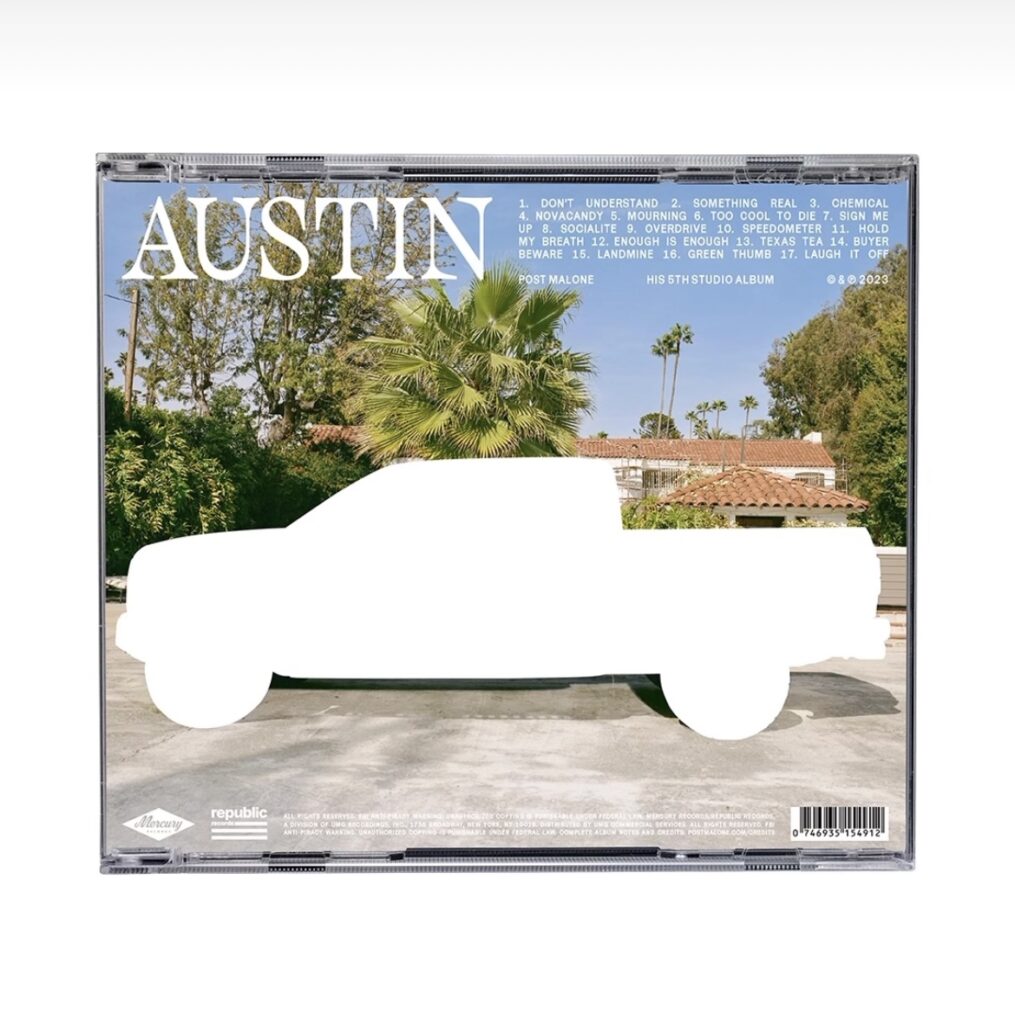 Post Malone announced that his fifth studio album Austin will be released July 28. Recently, Post Malone shared with fans that he's moving towards more of a healthier lifestyle now that he's a new dad. I'm sure fans are glad to see this newfound happiness for the musician. Post Malone's music is greatly known for its stories of sadness and heartache, so this brings an interesting change of perspective. 
"I am very excited for Post Malone's upcoming album. His two singles 'Mourning' and 'Chemical' are similar yet different to his previous works. These singles are giving me the inclination of a more chill and relaxing album. I am very excited to see what he has to offer now that he is in a new stage of his life of having a family, trying to get sober, etc," Syracuse University junior Agustin Gonzalez said.
The artist also announced his new If Y'all Weren't Here, I'd Be Crying tour to promote this album. The tour kicks off this July and runs into the fall season. To support Post Malone's new era, listen to his new album on July 28. On top of that, if the album really catches your attention, be sure to snag a couple of concert tickets as well!
9. My Soft Machine – Arlo Parks
Though this album was released on May 26, 2023, listeners can still appreciate the exploration of emotion that Arlo Parks' My Soft Machine showcases. The artist's sophomore album is said to be an inner self-reflection to reveal how a person finds their limits within themselves. Arlo Parks' discography has the vibe of the indie alternative genre with hints of pop. Her music is perfect if you want to have more of a "soft girl summer." My personal favorite track is "Weightless" but have a listen yourself and decide which song speaks to you! 
10. Sundial – Noname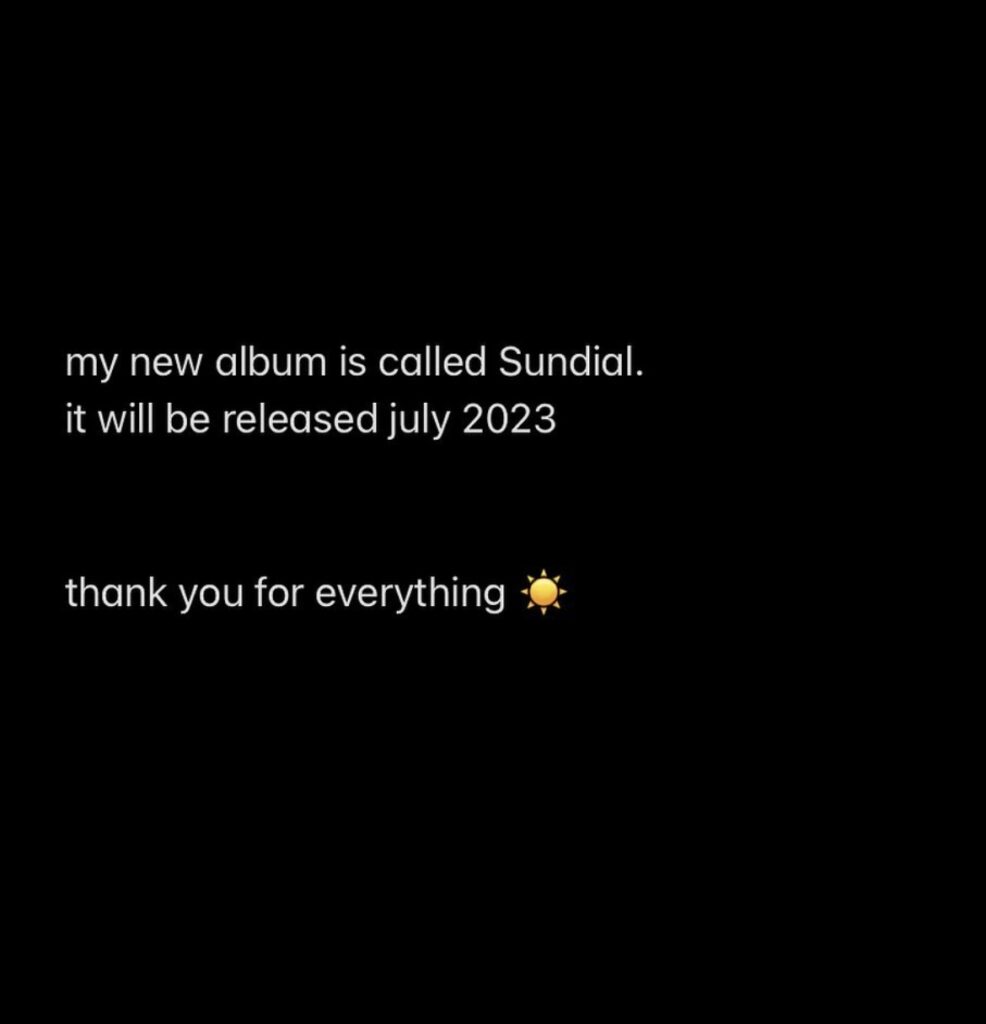 For those who are long-time Noname fans, the wait is over. After five years of waiting for the next album following the 2018 release of Room 25, Noname announced that her new album Sundial will be released in July. There are few details known about the album specifics. But I have no doubt that the Chicago rapper will showcase her talent and flow. Watch out for this highly anticipated album!