Here's an important question that prospective students rarely ask: How do BC students keep busy while staying on-campus? No, not homework or Bible reading, haterzz. BC students can't help but rave about the kick-ass events on-campus, including killer dance performances, theater spectaculars and music shenanigans.
1.Sexual Chocolate Valentine's Day Show
Sexual Chocolate is the all-male Step team at BC. The main focus of step dance: footwork. The main focus of this Step team: combining sexiness and comedy. They're all super talented, funny, and– yes– gorgeous.
https://www.youtube.com/watch?v=MWLakeWP4Jk
"[The show] always takes place around Valentine's Day so it's great to go with a bunch of girlfriends. It's basically a whole bunch of guys sexy dancing and doing funny skits. And this year, they ripped their shirts off. It was beautiful." –Amy Stevens, Sophomore, Computer Science with an Ancient Civilization minor
2.Plexapalooza
Plexapalooza is an annual concert (usually EDM music) held in the Plex (our gym). The area is small (and oh-so-sweaty) but that doesn't stop hundreds of kids from coming.
"This year was amazing because we got Dylan Francis and he has the coolest remixes of songs. It was a ton of fun being in the moshpit, especially awesome when 'Get Low' played, and just to dance with friends. For hours." –Luke Ramos, Sophomore, Economics
3
.(Andy Grammar) Fall Concert
From Plexapalooza to spring and fall concerts, BC gets some pretty cool artists to come perform on campus.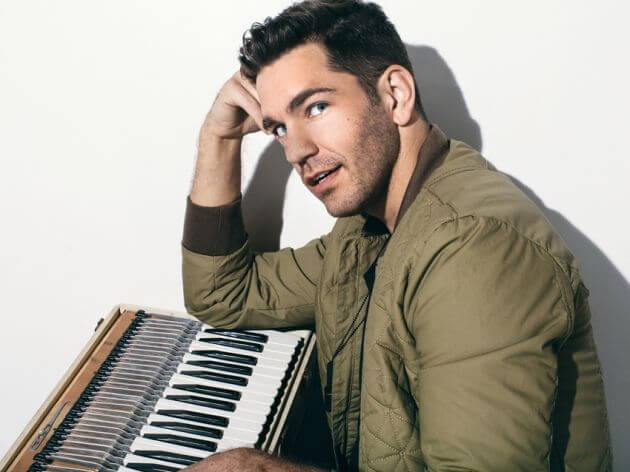 "One specific example, uh, Andy Grammar. He was at Robsham Theater this fall….He did one performance just destroying… Let's rephrase that, he wooed this crowd of freshman girls, like a pack, hundreds, all at once. Oh, goddamn it, I suck… He was just super funny and talented. [It's] cool when they get real musicians to connect to the students, especially the younger ones." –Kamau Burton, Sophomore, Chemistry
Afterhours
Afterhours is BC's version of Saturday Night Live. It's a late-night comedy show featuring student-written, directed and acted skits that (sadly) rolls around only once a semester in November/December and then again in April.
"There's a lot of jokes about BC and the theater department and just a bunch of mildly intoxicated people acting and watching the show. It's a lot of fun to go and watch people mess up because they're… a little drunk. You can guarantee there's always going to be one make-out, one student actually drinking on stage, and at least four people will forget their lines. Or write their own." –Cassie Chapados, Sophomore, Theater
5.(Any) Night Football Game
Because of our healthy dose of school spirit just about any sports game is a great experience. But no one can deny that there's not much that beats a night football game.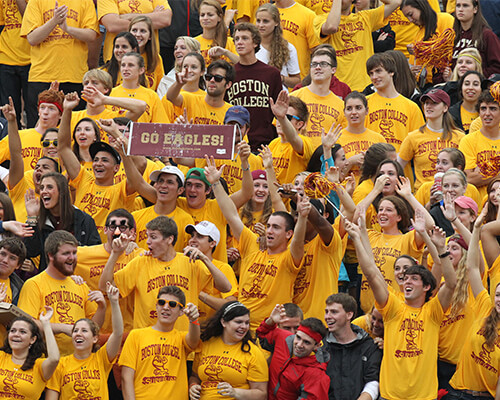 "You look over at student section and there's just a sea of yellow… Just like the energy for night games is so much higher than compared to a day game. Mainly because people use that as an excuse to drink more than they usually do [but] I also generally feel like…it's what [people] are used to back at home. And there's a lot more chants that everyone knows so you can make a lot of noise." –Chris Andreansky, Sophomore, Psychology
 6.ALC Showdown
Showdown is a killer dance competition between all of BC's dance groups held in the arena, Conte Forum, in March or April.
"It's a chance to see all the dance groups on campus that you were way too lazy to go see during the year… It's super loud and energetic. If the music can't get you to start chest popping and attempting to crump in your seat, then…well, hey– I guess your friends just aren't as lucky as mine are." –Nina Oberg, Sophomore, Environmental Studies with a Film minor
 7.Winston Center for Leadership and Ethics Events
Winston Center is within Carroll School of Management, but the events they hold, often featuring hotshot alumni, are open to anyone. Last year, Matt Ryan, BC alumni and quarterback for the Atlantic Falcons, and his wife spoke at an event.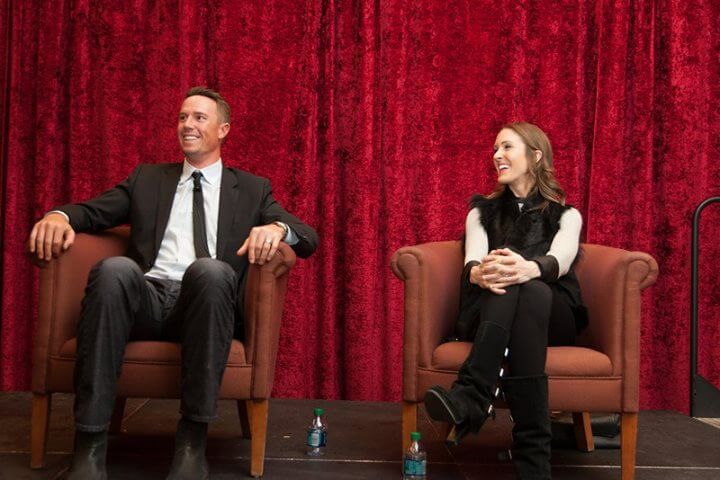 "Just to see how enthusiastic BC alumni were in speaking to students and how willing they were to speak to students was incredible. Like I asked Sara a question and after the event, she came by and shook my hand and thanked me for asking questions and I got to talk to her and Ryan for a few more minutes. Can you believe that? Even though he's a rich famous player, they're still so excited about BC. I mean they flew up from Atlanta."–Cindy Xu, Sophomore, Accounting and Finance
8.Beanpot
Let's face it: our hockey team kicks ass. Every game is a must but the ultimate can't miss event? The championship game: The Beanpot. Especially if it's against our rival, BU.
"The highlight of every game is when we score and you get to let out all your frustrations and failures through a very specific chant towards their hockey goalie and it's liberating. No, but it's a great time to have with your friends. If you understand hockey, then you'll probably appreciate it but hey, even if you don't, your friends will probably help you. Probably." –Mark Watson, Sophomore, Finance and Philosophy
9.Vagina Monologues
Vagina Monologues is an episodic play containing a diverse set of women's experiences and thoughts about their sexuality and… feminine anatomy. Seems like controversial stuff for a Catholic University like BC, but oh man, do we go there.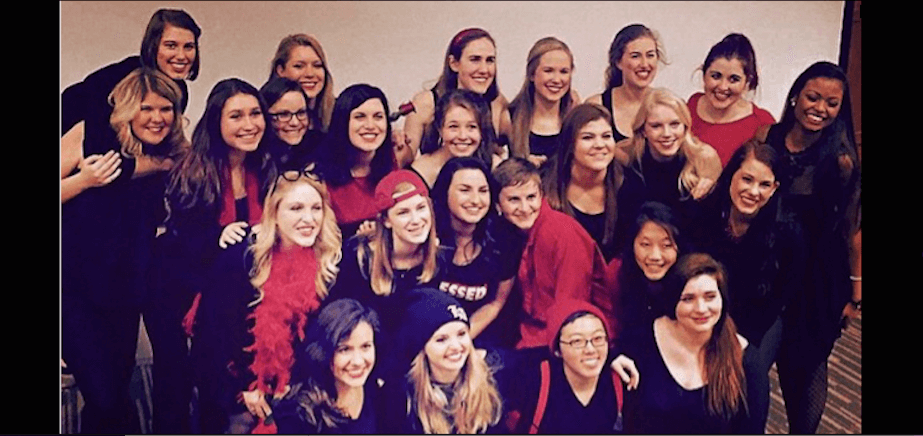 "BC students get so involved in the production– not only acting, but directing and producing the show themselves. It's a powerful learning experience with tons of laughter, and most importantly, the perfect excuse to yell "Vagina!" really loudly for no other reason than pure feminine pride." –Clare Ryan Vallely, Sophomore, Nursing
10.Heightsmen Café Shows
Time for my personal favorite. Heightsmen is the all-male A cappella group on campus. They're all talented, handsome and so entertaining on stage.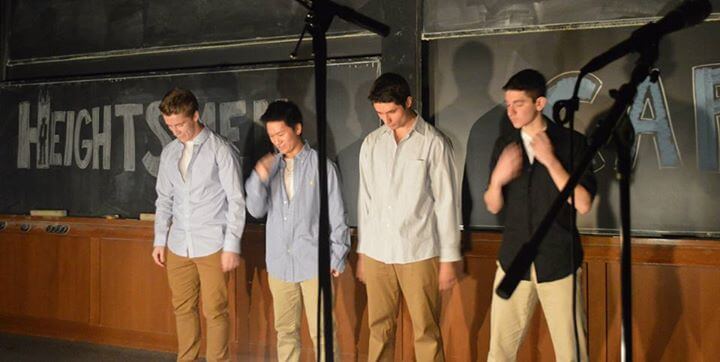 The best part of their café shows? No, it's not the incredibly sexy acoustic versions of "Buy You a Drank" or the "Ignition (remix)". It's the dance they make new members do to just the most ridiculous songs, like "Wrecking Ball" and "Anaconda." There's usually some stripping, a ton of butt shaking and straight-up embarrassment. And trust me, the crowd (of 90% ladies) just goes wild.