Does your significant other constantly sing in the shower? Is your dad always discussing the concerts he went to "back in the day"? This year's 2022 gift guide for music lovers has something for everyone in your life that proudly rocks out to their Spotify playlist. You can choose personalized artwork and guitar picks or keep it more modern with noise cancelling headphones and Bluetooth speakers.
Either way, anyone can find an array of options available for music lovers this holiday season.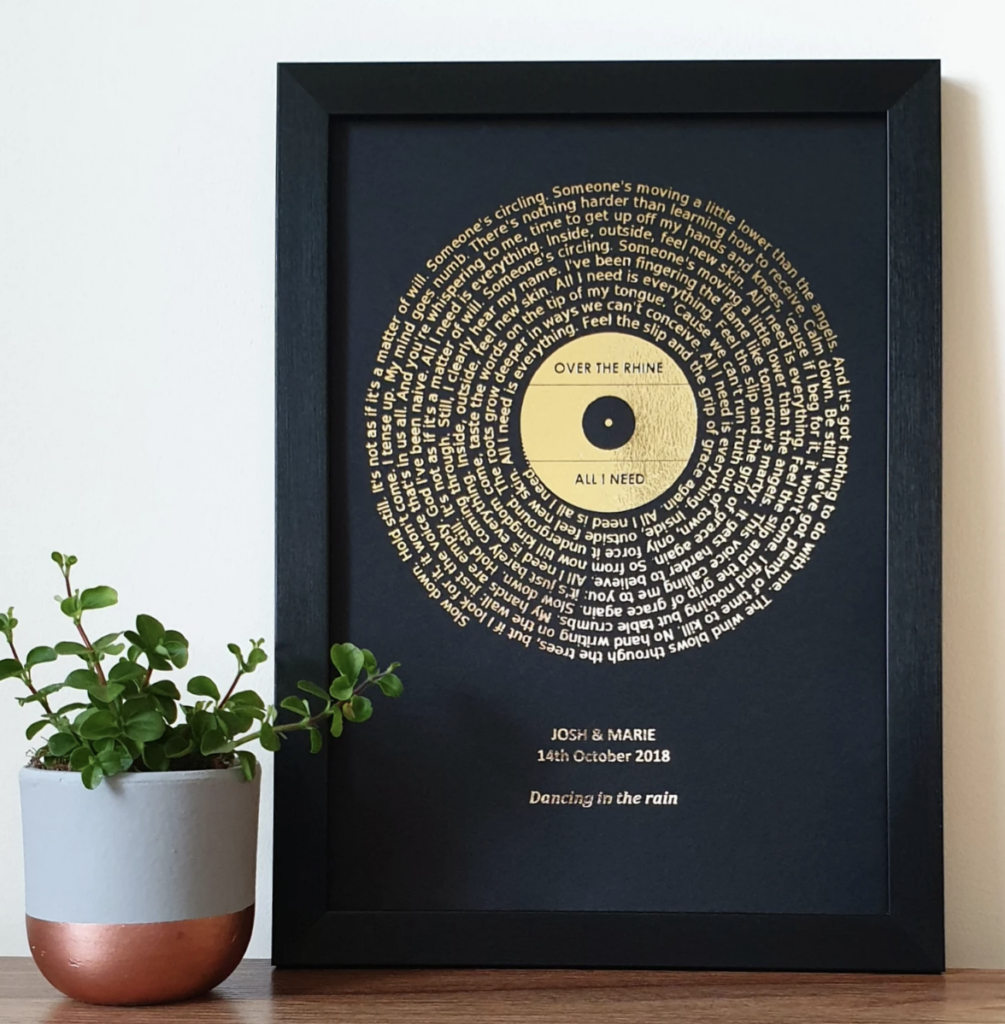 Purchasing someone lyrical and music artwork serves as not only a beautiful gift, but an extremely personalized one too. This gift will really show a connection and gives you a great opportunity to share how you feel with someone important in your life. You can find many different forms and options to explore, which makes shopping for the gift just as fun as giving it.
"My best friend and I got each other Harry Styles song lyrics that we could hang on our bedroom walls for a Christmas gift last year since we both love Harry and his music, and it still is one of my favorite presents," Arizona State University senior Kaitlyn Harrington said.
If you haven't shopped at Etsy before, use this gift as an exciting reason to look at all the pieces artwork creators on Etsy have to offer. You will share a gift that means something to the recipient as well as helping small business owners. It is the perfect blend of giving and joy for this holiday season!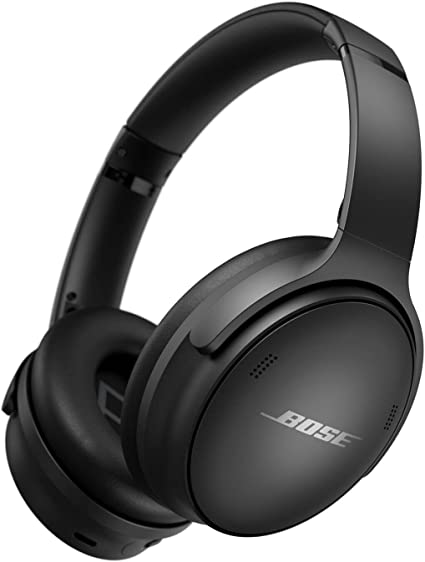 Perfect for travelling or going on afternoon walks, these noise cancelling headphones make a great gift for this holiday. Amazon has a variety to choose from and they provide customer reviews in the most popular order. These bad boys will allow the lucky recipient to get completely embraced by music and have their getaway moments as needed.
"I got these for a gift before going on a study abroad trip to Germany last March, and it was truly a life saver on the plane. I literally cannot think about not having them for plane rides anymore," Harrington said.
Noise cancelling headphones can be the gift that keeps on giving. Everyone needs the ability to escape, and this gift acts as the best medicine for that person in your life looking for a musical getaway. You can provide that escape for someone special that they won't forget for years to come.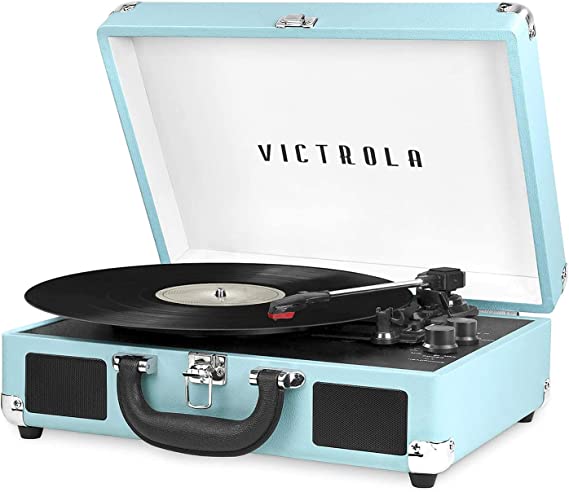 This idea incorporates a lovely trend hitting the music scene. A record player no longer remains a thing of the past, but something in style. Stores offer surprisingly modern record players that you can gift to anyone in your life, no matter the age. It has become trendy and fun to collect records. By getting a record player for the music lover in your life, you'd give them the perfect start on their own collection.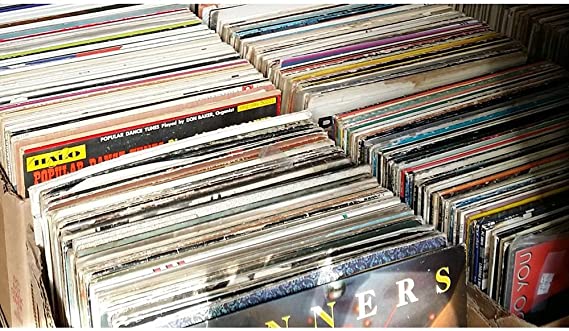 Whether for a collector or someone who recently purchased a record player, vintage records — or any vinyl — make an amazing option this holiday season. You may even find the hunt for records itself to be super enjoyable. Go find local music shops or hit some vintage spots for something rare and unique. You might come across an opportunity to get gift cards, which gives them a reason for a record shopping outing. To take the gift up a level, try making a fun record shop map to share with them. You can make this gift as simple or as intricate as you wish, but no matter what, your recipient will love the result.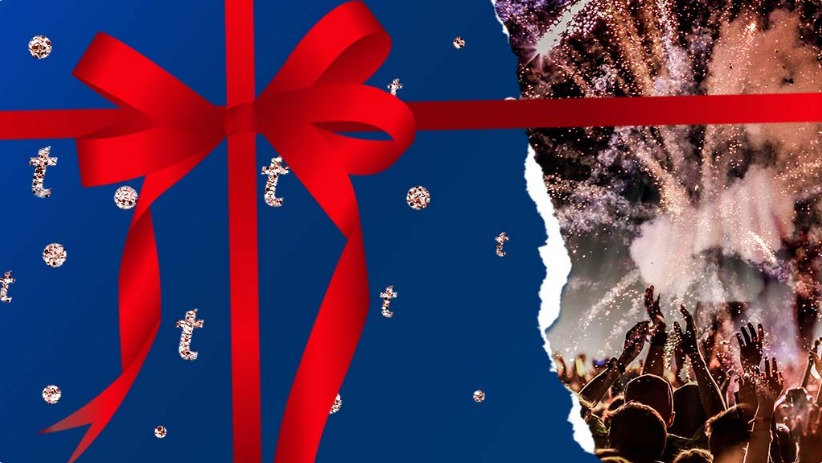 Any true music fan must also love concerts. Ticketmaster offers an option where you can purchase gift cards for events and concerts. You can purchase whatever amount you feel comfortable giving, either providing the full experience or contributing to their musical excursion. This holiday season proves the perfect time to exercise your right to provide someone close to you an unforgettable gift of musical entertainment.

The wonderful thing about portable speakers happens to be just that – they are portable! Take these Bluetooth speakers just about anywhere and bring your music along for the ride. Speakers make the perfect for gift for someone who loves to be the hostess with the most-est or that one person who can't help but blare music when they clean the house.
"As someone who grew up with music, I wanted to have the fullest experience with anything I receive as a present. The earliest gift I remember getting was a turquoise JBL Clip 3, and I would practically carry it around the house. The was back when I discovered Bluetooth technology during the early 2010's, before then we (me and my sister) would blast music in our study room. As we grew up, our taste in music became more personalized as we got our own headphones for private listening. I appreciated the JBL as a gift since it provided some moments to share each other's music, jamming out and growing closer in a special way. As of now, we gave it to our aunt (who lives with us) and she plays her songs in practically the same way – I guess you can say we grew to admire old classics like the BeeGees because of her too," Arizona State University senior Liann Bautista said.
These speakers will set up just about anywhere and connect to any Bluetooth capable device, making them extremely easy to utilize for any event. It is a gift that speaks for itself in a variety of situations, which will allow them to think of you each time they go to use it. Bluetooth speakers are a secret weapon to bringing music lovers together this holiday season!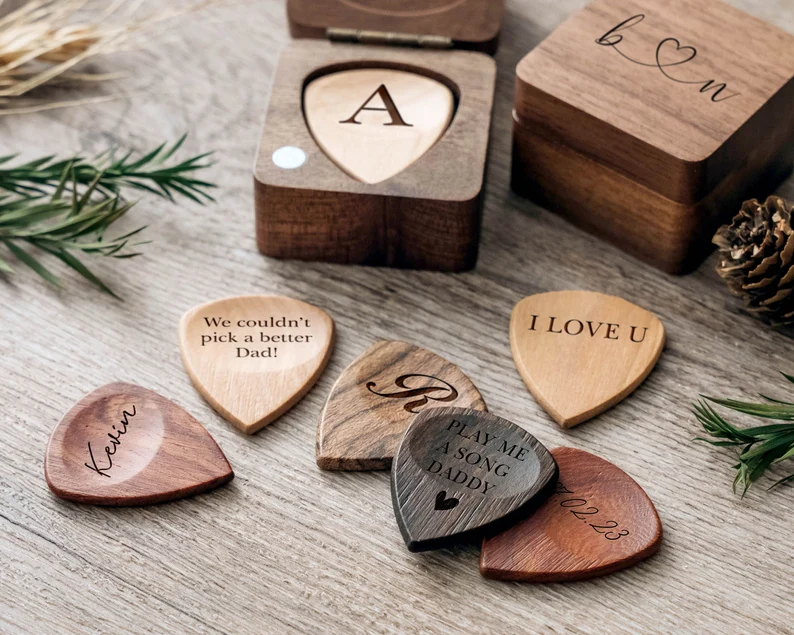 It seems like once someone owns a guitar, the options become limited for the gift buying experience. Fortunately, local creators on Etsy have come up with beautifully designed personalized guitar picks. Whether to use daily or collect as memorabilia, this personal gift provides a way to tell someone you care about them while also supporting their musical journey as a guitarist. You can choose from a variety of materials and engrave the guitar picks with anything of your choosing. The options make this gift a great choice for significant others, parents, friends, siblings, cousins or even a stocking stuffer for a musically inclined child. It is a small, simple and fun way to encourage the music in someone's life.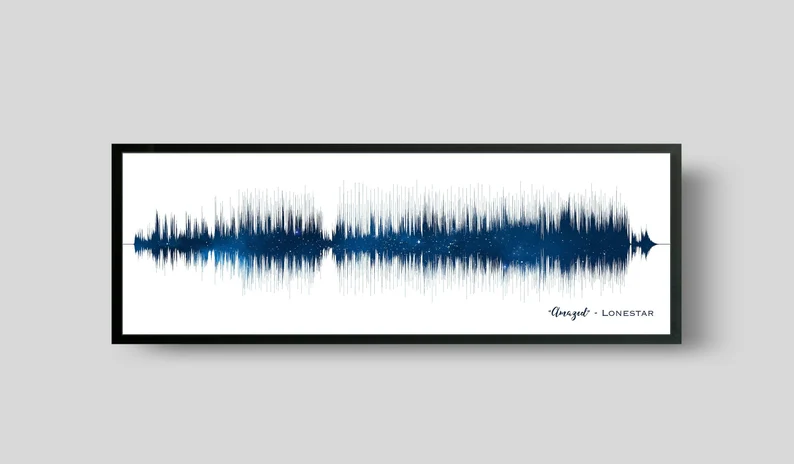 This soundwave art has become something new, modern and unique. Completely personalized and made as exactly what you envision, these art pieces take the song of your choosing and transform it. With whatever colors, size, length and shape you pick – this creation is yours to play with and make personal for that special someone for the holidays. Etsy provides an extensive list of individuals who specialize in soundwave art to browse through. Consider checking out this gift if someone close to you appreciates both music and art.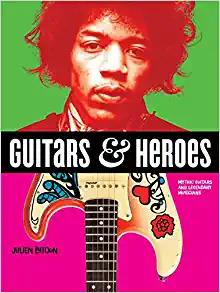 Those who consider themselves musically inclined tend to also be artistically inclined; combine those two and you have someone who enjoys both learning and playing. Search for music literature or even musical how-to books at places like Amazon or Barnes and Noble. Whether about artists, scandals in the musical industry or cultural perspectives on various genres of music – you can locate something out there for everyone. It will really show the one you shop for just how well you know them if you surprise them with a unique piece of reading material. This is an underrated gift that could really help music lovers explore different aspects of music and everything it offers.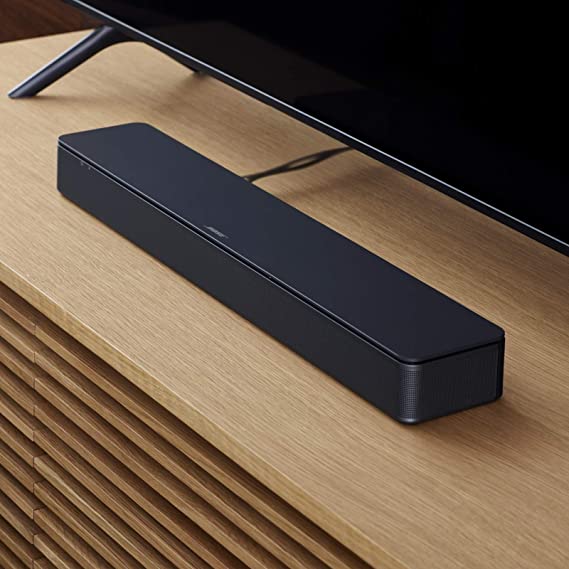 This article may emphasize music, but soundbars prove a treat for a variety of reasons in the entertainment world. This will make the perfect gift for those who love to host Friday game nights or everyone over for the holidays. It will allow them to share their favorite music with the entire household and spread all sorts of cheer. Purchase directly from Bose to get the highest quality soundbar for a very lucky person this holiday season.
Can your girlfriend tell a Boscoe from a Bruno? Does your way of keeping an eye on your friends include what they're currently listening to on Spotify? Or do all your friends listen to their My Bloody Valentine on FLAC files? If so, then here's the perfect guide to what you should gift all the music aficionados in your life. From handwritten playlists to vinyl record coasters, there's a range of gifts to choose from. Handmade or not, your music-loving friends will love it.
Read on for 10 gifts for music loves sure to make their heart sing.
11. Carefully Curated Playlist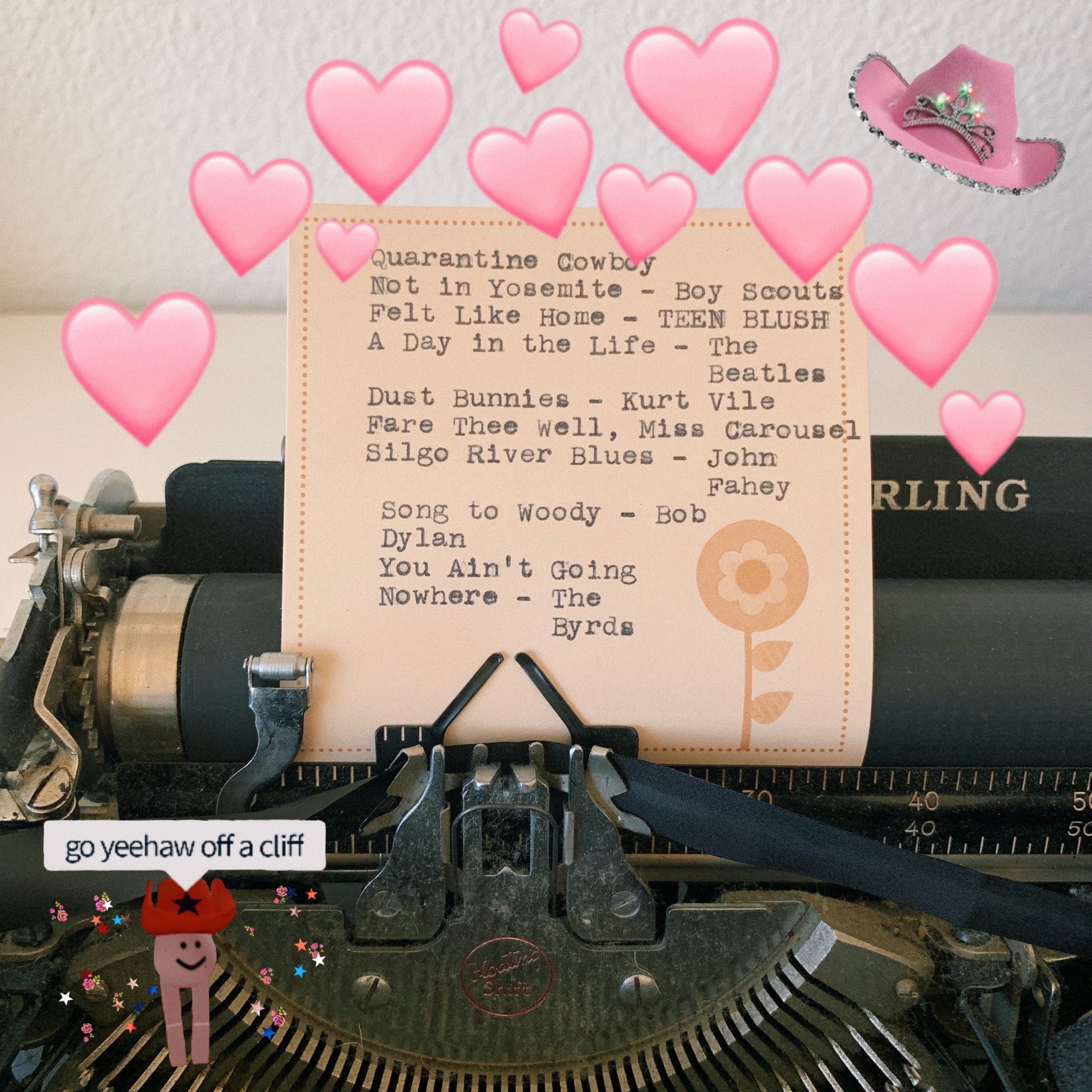 Put your trusty stationery to use and design a playlist for your friend to enjoy. A mix of old and new, the playlist can be evocative of memories you share as well as new finds for the recipient to enjoy. Personal tip: if you'd like to personalize the compilation even further, you can arrange the song titles so they spell out a poem. The sight of your handwriting, its swirls and quirks, will bring a smile to their face. Add in some cute stickers or your own doodles. The perfect gift for them to hold onto and enjoy whether they're riding the bus or taking a bath.
12. 33 ¹⁄₃ Book

​33 ¹⁄₃ may sound familiar because it's the rotation speed of a vinyl LP. However, I'm referring to the series of books published by Bloomsbury. Each volume is written about a single music album, intertwining the author's own critiques with album related interviews and biography. 33¹⁄₃ offers any music lover a wonderfully in-depth analysis of their favorite albums. From The Kinks' The Kinks Are the Village Green Preservation Society to Angelo Badalamenti's Soundtrack from Twin Peaks and Belle & Sebastian's If You're Feeling Sinister, there are over 150 titles to choose from. Hopefully, they'll be surprised to discover something new. I sure did when I read their edition on My Bloody Valentine's mythical Loveless. Order directly from Bloomsbury.
13. An Original Song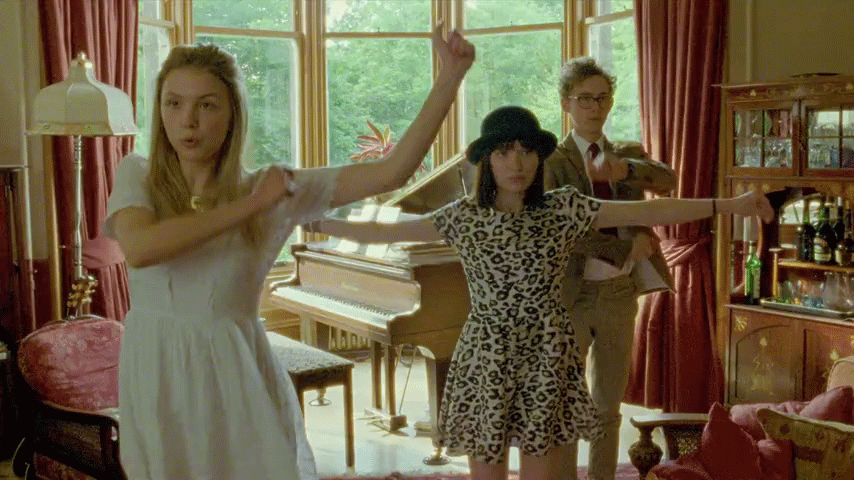 Time for you to put your guitar to good use. Writing a song for a friend or a lover can be a creatively fulfilling endeavor. It doesn't have to be the greatest song ever. Play around with it, and you'll come up with something lovely and twee. I'm sure they'll appreciate any jangly or folky tune you come up with.
"If I got an original song as a gift, I'd certainly enjoy the gift time and time again because music is timeless. It can live forever on my phone and in my heart. I'd feel like a lot of thought and effort and love was put into that song. It would mean so much," said Brooklyn College sophomore Shakhram Gafurov.
As long as love is present, your efforts will be recognized. Even a cover of one of their favorites could be fun! A song to rest easy in both their hearts and their ears.
14. Concert Tickets (for the future)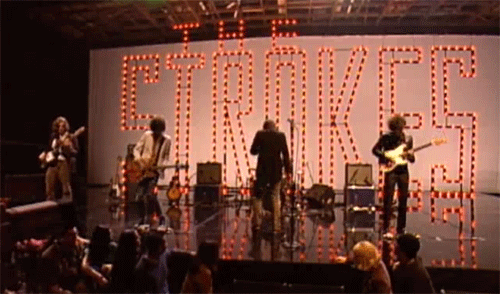 Hopefully socially distanced concerts will be possible next year. A lot of canceled shows are being rescheduled, so maybe your friend has a certain artist in mind. Maybe they want to see the Jesus and Mary Chain Darklands tour or Damon Albarn's latest work The Nearer the Fountain, More Pure the Stream Flows. There's no greater feeling than seeing live music. To hear all of your favorite lyrics flood the venue and feel the vibrations of all the instruments, amps and pedals — especially with someone you care about.
"There's something special about sharing a night in front of a stage, holding hands in the pit and singing until the last thanks. The music will ring in my ears long after the doors close, and there's no one else I'd want to ride the bus home with," said Ruth Asawa School of the Arts senior Natasha Jong.
Check Bandsintown to see when their favorite bands will play.
15. Headphone Splitter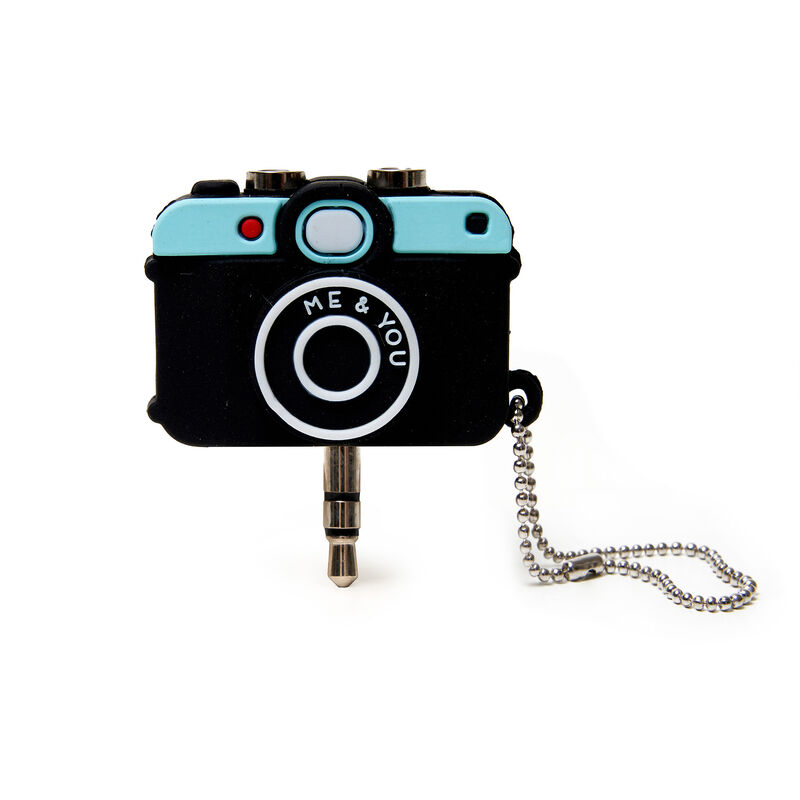 Sharing music can be a bonding experience. These headphone splitters offer just that. Your recipient will be sure to always have it on hand to listen to music together with their friends. Choose from a variety of options including a pair of avocados, a whale, a timeless red heart and more.
"When I first saw these headphone splitters, it was like seeing for the first time…eyes bulging and all," said Susie Lin, a junior at York University.
My personal favorite has to be the 35mm film camera that has "Me & You" written on the front. Your friends will love how convenient and cute they are. Order directly from Legami.
16. Vintage Concert Posters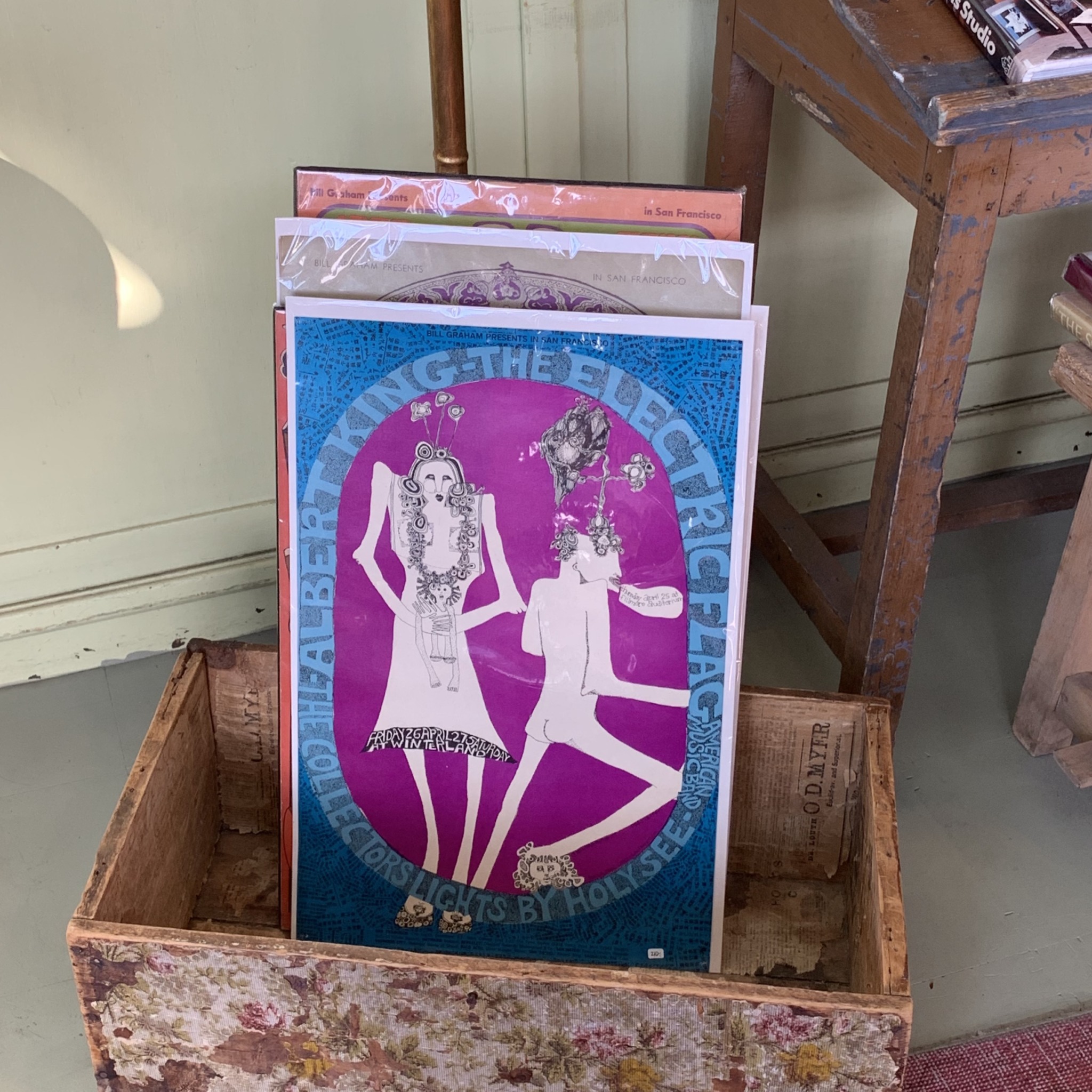 Instead of giving a gift they'll stick in their closet and forget about, a poster is a fun decorative item for your fellow music lover to happily put on their wall. There are loads of cool pop-color designs from concerts in the 60s and 70s. The Bill Graham series offers psychedelic posters for bands like Jefferson Airplane to The Rolling Stones. Each one is a colorful and inviting trip to the past.
"I think vintage concert posters are some of the best gift ideas, collectible items or purely just wall decor because they can show so much about a certain decade and hold so much importance in just one work of art," said College of San Mateo junior Phoebe Rae.
You can shop around on Etsy or your local music, thrift and design stores for the right fit. It's the ultimate statement piece.
17. Vinyl Record Coasters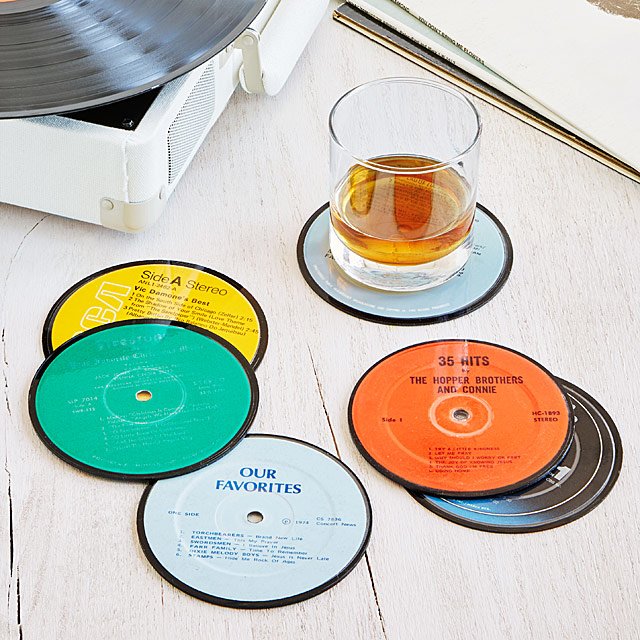 To complement their records stacks, decorate their coffee table with these up-cycled record coasters. Made from actual records, your music lover will receive a variety of old records of various genres. A quirky way to perk up their afternoon coffee break or a great conversation starter during drinks with friends. They're a lovely gift to treasure and use while evoking nostalgia.
"It's cool to know the history of the product and see how it is being reused today," said artist Frances Montalvo.
Nostalgia is a central theme running through music after all. Available at Uncommon Goods.
18. Leuchtturm1917 Sheet Music Notebook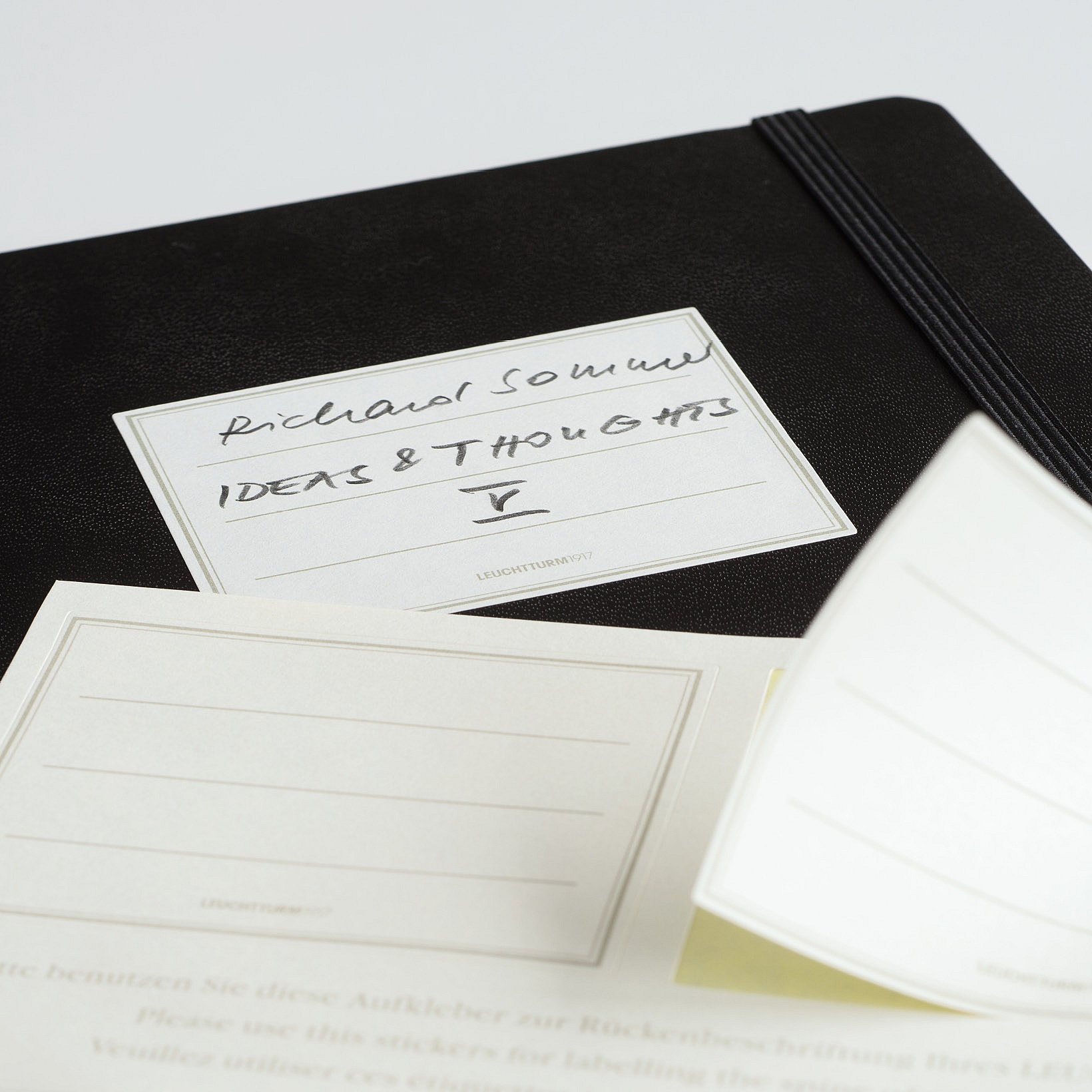 For all the musicians and songwriters in your life, a sheet music notebook is a thoughtful way to give them more space to jot down their compositions. Leuchtturm1917 notebooks have exceptional quality. Choose from the many sizes, from pocket-sized to slim, as well as various colors. The pagination and blank table of contents make it easy to locate projects. They'll be able to decorate the leather cover with their own choice of music stickers. It's a terrific break from the computer screens of the 21st century. Order directly from Leuchtturm1917 or support a local stationery shop.
19. Turnable Cheeseboard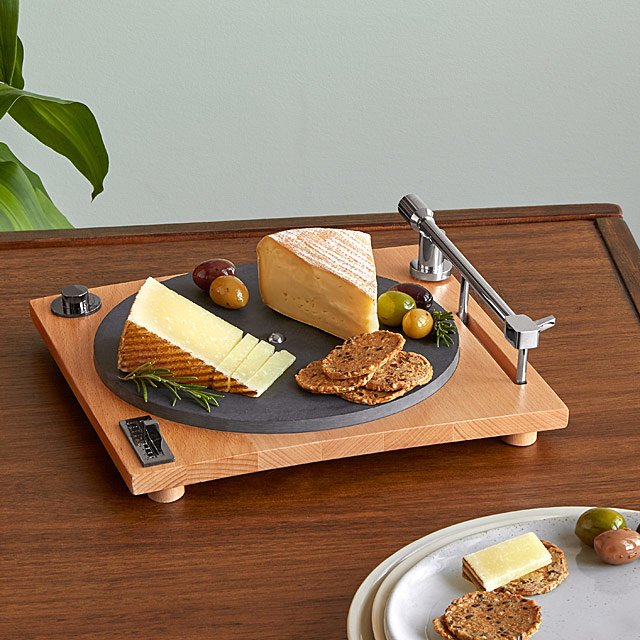 Quite silly but useful, a turntable cheeseboard is an ideal gift for someone who loves both music and cheese. Everything is meant to replicate an actual record player, down to the steel knobs. Let your friend's favorite cheeses become a symphony of flavor. The tonearm even turns into a cheese slicer. They'll enjoy the otherwise tedious task of slicing cheese. It'll be a big hit at any dinner party. Grab one at Uncommon Goods.
20. Personalized Playlist Walking Map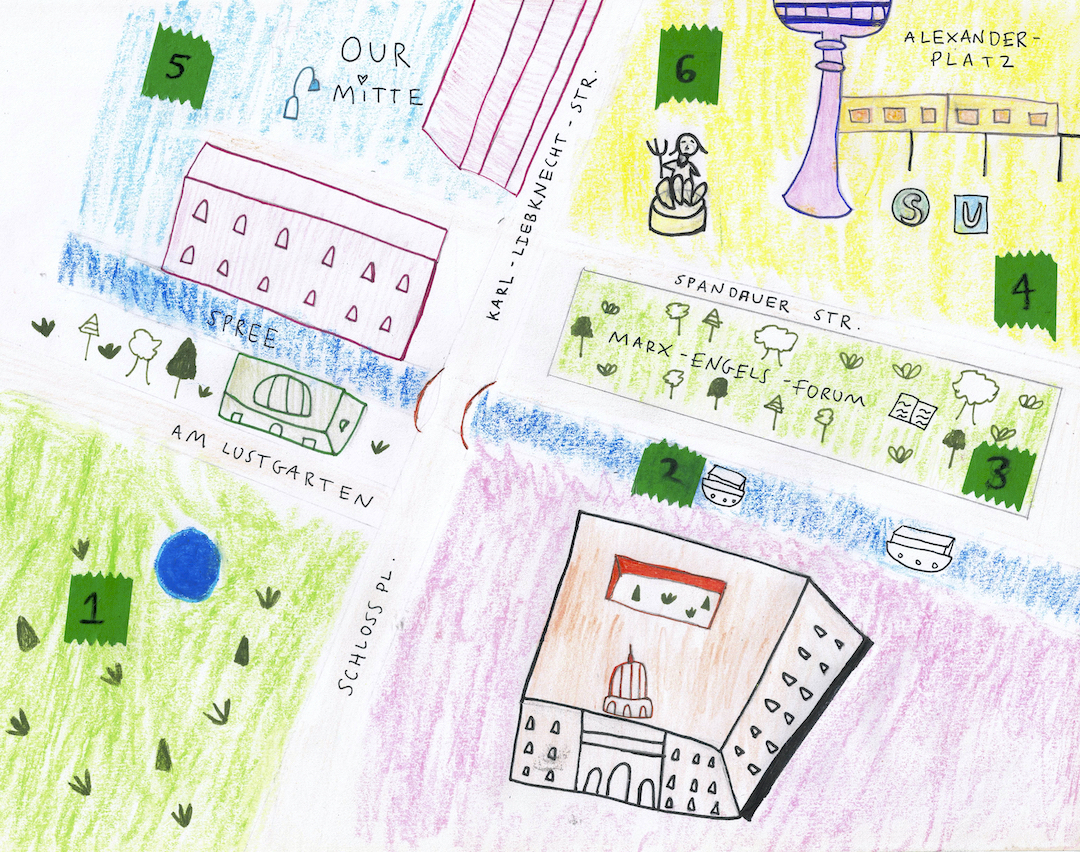 Finally, if you're searching for something very personal, this gift is for you. Create a map of a city or place you and your friend or significant lover share. The landmarks and spots can all be places special to the both of you. Perhaps you first heard a certain song at one supermarket together or you shared your first kiss at a neighborhood bridge. Assign a song to listen to at each location that is fitting due to either a memory, connection or mood. Make a digital or cassette mixtape of the songs. Then once you gift the map, you can embark on the wondrous music walk while listening to the playlist you made. Definitely use the earphone splitter above to make it extra intimate. Not only fun to make, but it also becomes a loving experience you'll share together. The ultimate walk down memory lane, paving way for the future.
* Updated on November 27, 2022 to include gifts 1-10 by Nicole Smaga