Do you dream of traveling to every continent? Practicing your photography skills on all the world's landmarks? Exploring and discovering the unknown wonders of the world? Don't let any hesitations get in your way. Anyone with determination can pursue their love of the world and adventure to new places—no matter your budget or your time frame. These 10 travel blogs, listed in no particular order, all bring their unique style to travel blogging and each provide special insights. Find all the tips you need for a budget-friendly, eco-friendly, happy vacation—whether you travel abroad, go on vacation for multiple months or even if you adventure just for the weekend.
Look to these 10 experts for wise, conscious tourism insights as you appreciate the beautiful world we have the privilege to live and travel in.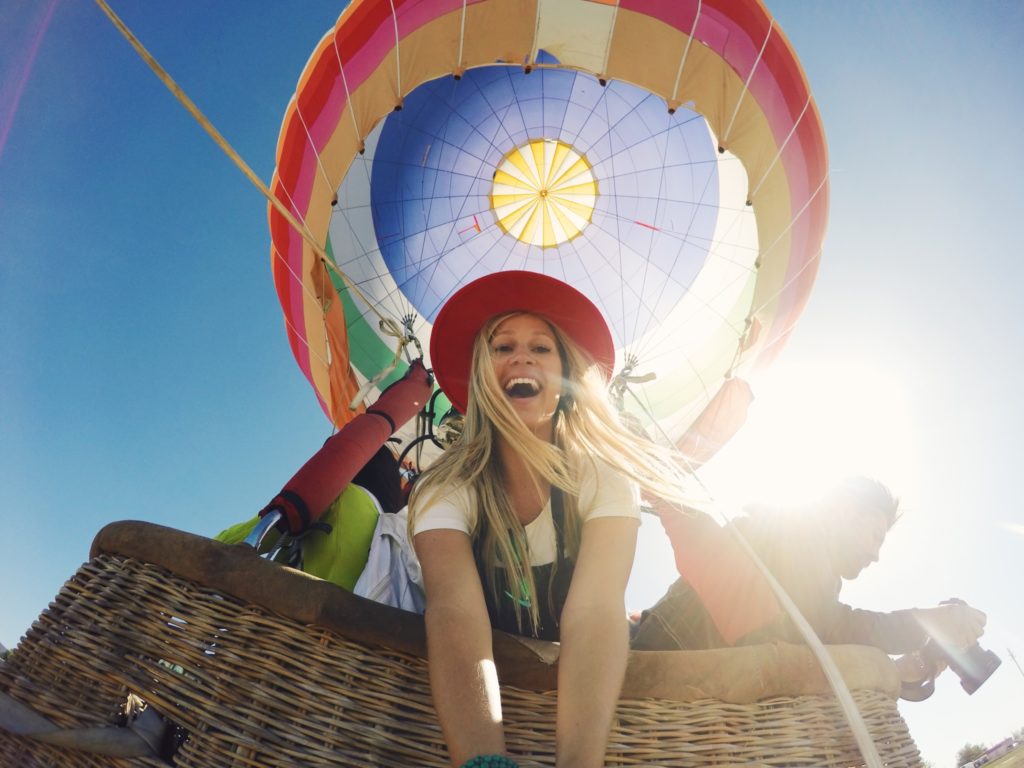 Who runs the world? Girls! Travel and fun go hand in hand whether you travel alone, with your significant other, with family or with a huge group of friends. Travel blogger Kiersten Rich wants to empower female travelers from all walks of life. Her style is "confident, comfortable and fun," Rich said. She caters to women in their 20s and 30s but her blog provides inspiration for all females in all stages of life.
It all started for Rich when she took a backpacking trip while taking a break from her early career after graduation. She started what she describes as an "online journal" to share her discoveries with her friends and family at home. Now her blog provides tips for nearly all locations around the globe. Her site even features an interactive map to choose your destination. She has every aspect of your trip in mind, giving you expert packing advice for any type of trip you plan to take and providing expert money-saving tips for all kinds of budgets.
Her blog, featured as a Forbes "Top 10 Travel Influencer," empowers women beyond just travel. "The Blonde Abroad fuses everything from travel to business advice while creating a super-connected community of readers," Rich said. She designs trips for her followers and even started her own all-female tour company, TBA Escapes. Past trips include Morocco, Japan and even the Galápagos.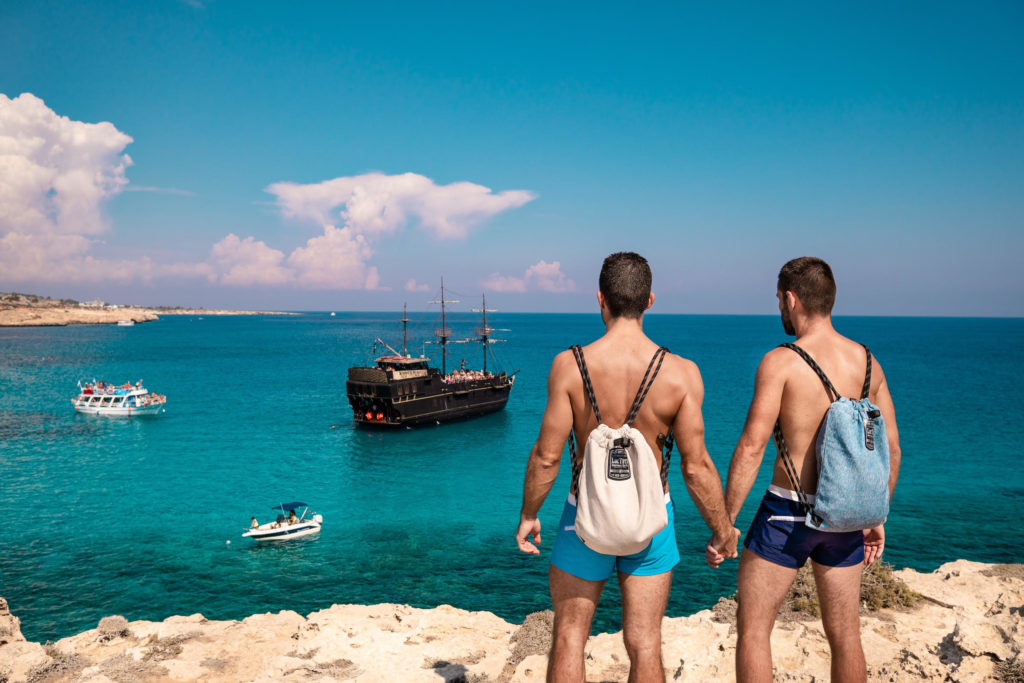 Stefan and Sébastien from Nomadic Boys truly bring a fresh perspective to the travel blogging scene. Their blog captures their romantic adventures and travels as a proud and happy gay couple, showing the LGBTQ community that travel is most definitely possible. "We hope to inspire LGBTQ travelers to travel, especially to places beyond 'the usual' pink comfort zone," they said. Their blog began as a place to share their stories and photos with family after leaving their lives in London in 2014. The blog gained the avid attention of many followers and now holds the title of one of the largest gay travel blogs in the world.
Their blog provides not only photos and stories of their own travels, but also resources for gay travelers. This includes places to stay, destinations to visit and safe and practical travel advice. "We focus on gay travel, specifically what the local gay scene is like in each place we visit," they said. The couple also makes a point of supporting LGBTQ businesses around the world. The Nomadic Boys document just how many places around the world fully accept and embrace authenticity for anyone looking to explore, no matter your identity.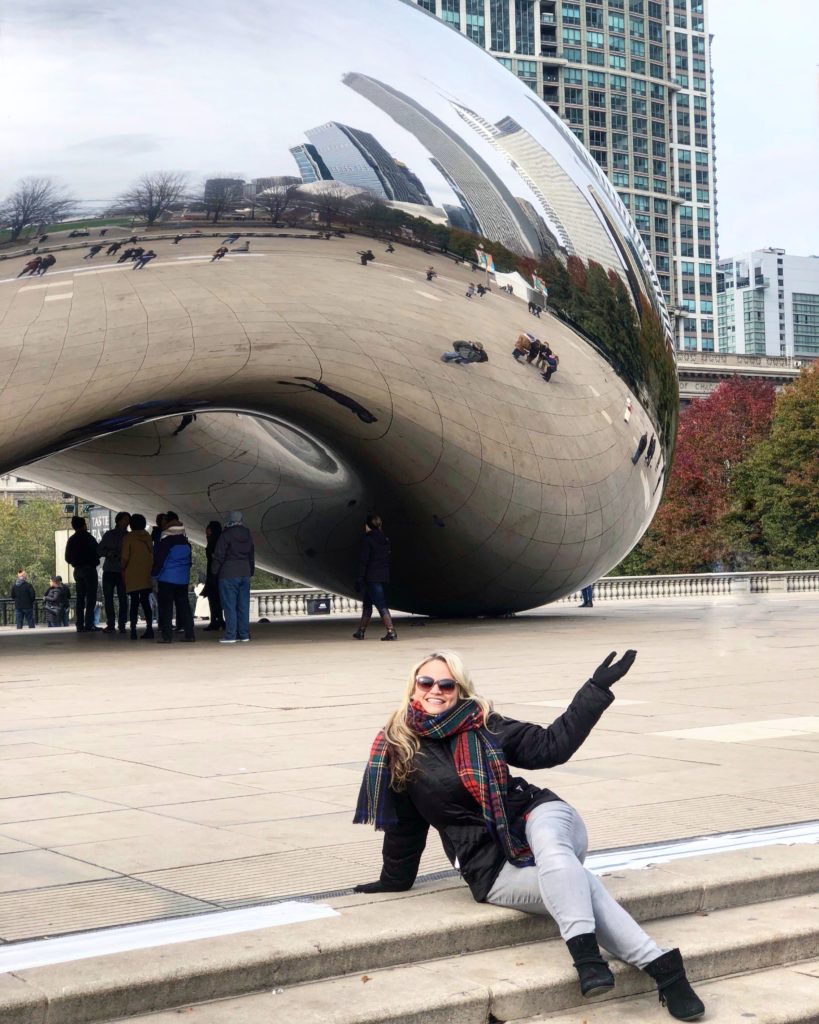 Are you a millennial who has a passion for traveling? Angie Orth from Angie Away has your back. This year, Orth's blog turns 13 years old and her site's longevity makes her blog unique. "What once was a diary of funny stories about my life in New York became a travel journal as I gallivanted around the world by myself. In the years following, it's become a trusted traveler's resource that I'm super proud of," Orth said.
Orth cares about entertaining her readers and keeping her content interesting but also providing a reliable travel resource for her readers. "I want people to be entertained while they research their next trip, or feel like they're along with me on my adventures," she said. Her blog evolved with the changing blogosphere and Orth provides expert blogging experience while encouraging others to do the same. She even hosts blogger retreats and influencer workshops if you aspire to showcase your travels yourself. First, of course, you should tune in to Orth's travel advice, spanning from budgeting to actual activities, so you can get some travel experience for the blog you will soon begin on your own.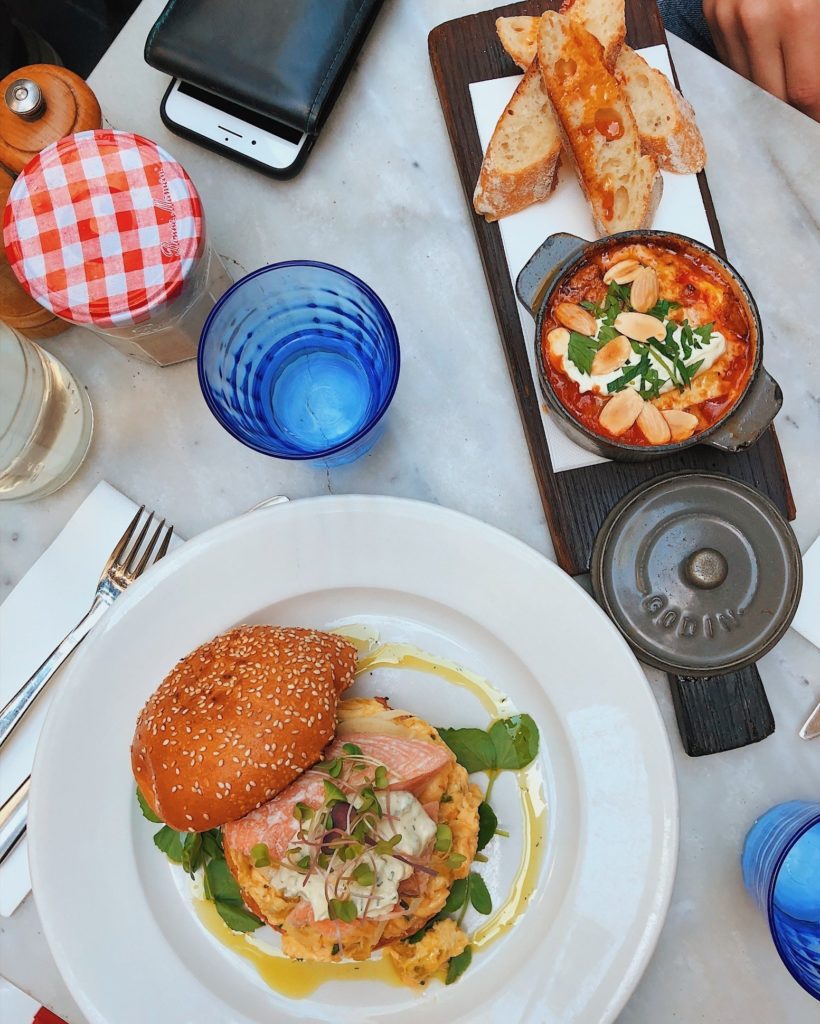 Do you describe yourself as a foodie? Well, you may have found the perfect place to inspire your travels. The fabulous blog, Girl Eat World, gives you more than just great eating tips for your adventures around the world. Melissa Hie instills traveling confidence in her readers, preparing you with itineraries, tips for photography, suggestions for where to stay and, of course, what to eat.
Expert blogger Hie from Girl Eat World started blogging all the way back in 2001. Her trendy travel blog began more recently in 2015 along with her new-found love for storytelling, which she discovered through Instagram.
Visiting a new place for the first time gives many people traveling jitters, but Hie's content can transform you into an expert on the culture of wherever you plan to go. "I hope they gain useful information about the destination they plan to visit. I hope they become more confident about traveling, and can get the best out of the days that they are out traveling," Hie said. Her posts go into the details of each destination, including the public transportation options and thinking ahead about other aspects often easily forgotten.
Instagram sure makes traveling look perfect, perfect and more perfect. But be careful not to let your expectations get too unrealistic without making sure to prepare for your travels. Lucy Ruthnum from Absolutely Lucy wants just that for her readers. "Never romanticizing travel, reading this blog is the best way to prepare for a life of travel," she said. Ruthnum showcases her adventures to inspire readers on their own journey, whether that is a year-long venture backpacking around the world or a weekend holiday vacation.
Traveling requires practicality but also the confidence to just go out there and experience it. If you dream of seeing the world but don't have a clue where to begin or feel afraid to try, check out Absolutely Lucy.  "I write to inspire those people to realize they are capable and brave, to book the ticket, get out and see the world," Ruthnum said. She touches on both the high moments and low moments of traveling, as they both do happen no matter what Instagram shows. Ruthnum writes her blog as a "raw, real and honest collection of stories." Authenticity proves to provide the best preparation advice for travels. The more prepared you are for the possible difficulties, the more you can enjoy the majority of your trip.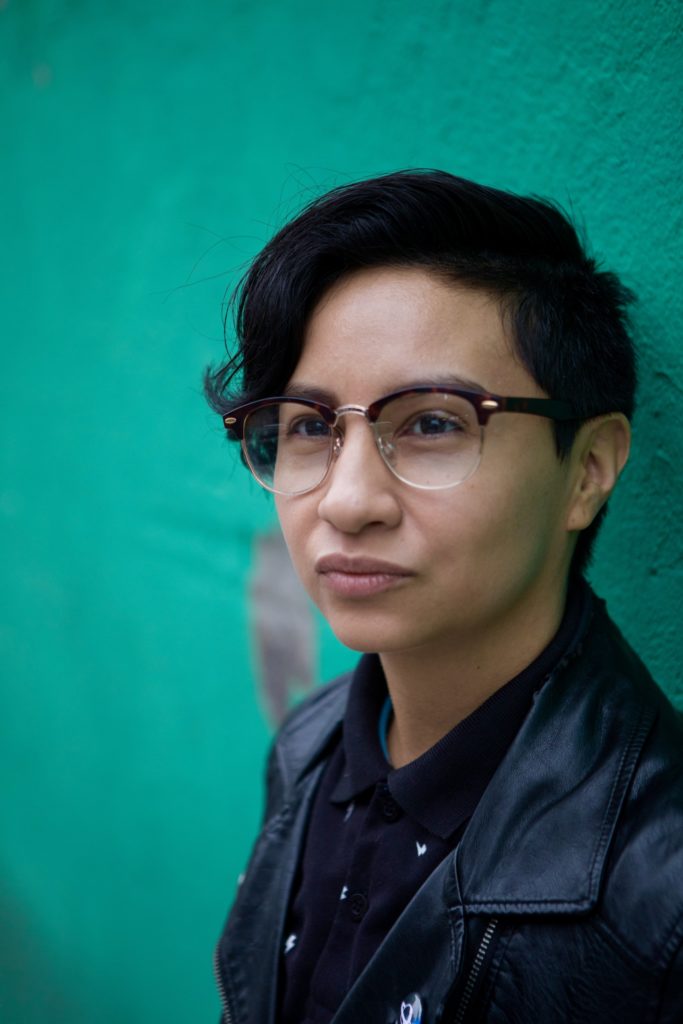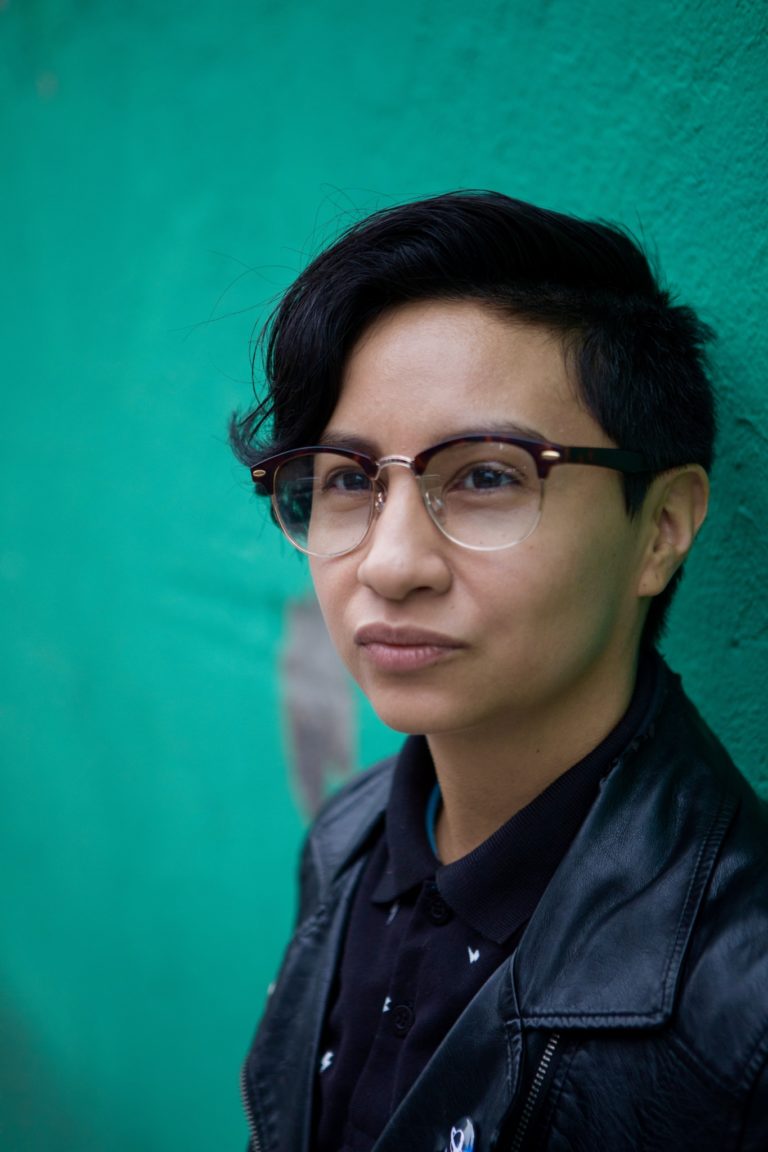 If you have a passion for the deeper history behind connections around the world and how it relates to traveling, Bani Amor will give you the best wisdom possible. Modern travelers often forget the communities and cultures of the places they travel. Amor gives insight to these questions and begins the conversations many people are too afraid to start.
Amor's blog gives a refreshing voice to the world and idea of travel. They explore diasporic identities around the world as well as the decolonization of travel culture."I don't have a normative travel blog—I write about travel culture through a critical lens that centers conversations on race, place and power. I don't give travel tips or write listicles, and one of the main draws of my blog in its early days was that I hosted a series of conversations with travel writers and personalities of color," Amor said. Their honest take on the realities of travel as they relate to identity and power can give new perspectives to readers and travelers anywhere. In fact, before you dig into the details of booking your trip and falling into any tourist traps, you should most definitely take it upon yourself to educate yourself about the issues of power and travel. Lucky for you, Bani has done the hard work. You just have to click the link to their site and enlighten yourself.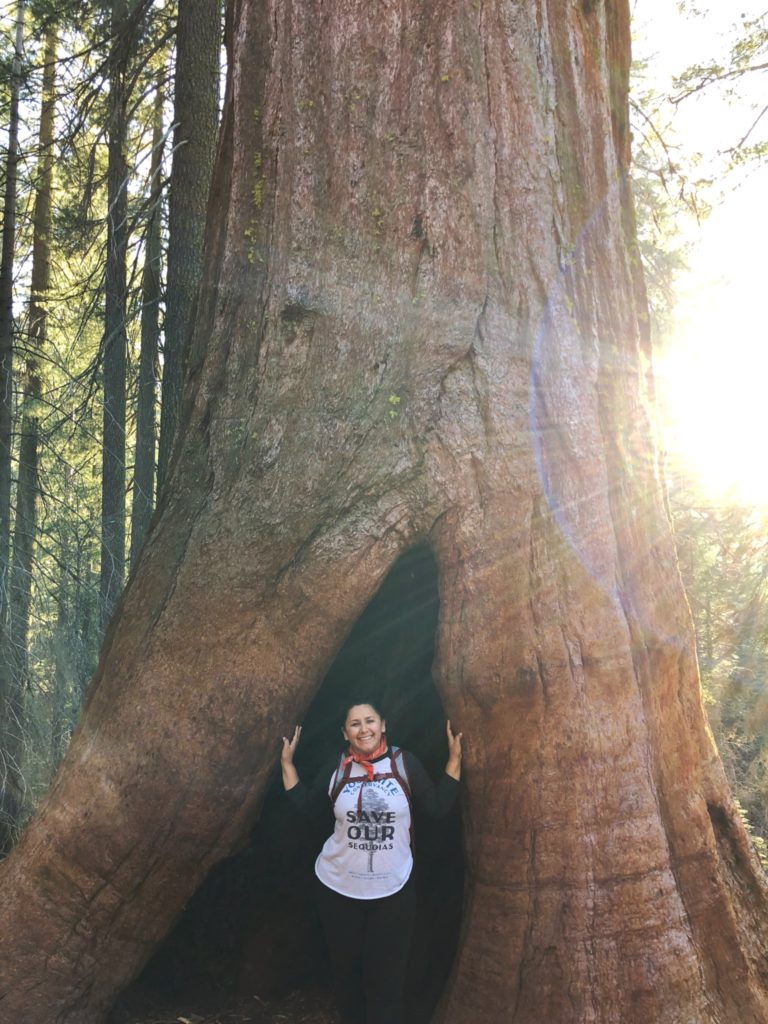 In order to travel the world, we need to take care of the world we live in. If you strive for a sustainable lifestyle and want to care for the environment while you travel (as everyone should), Kaitlin Grable from Around the World in Katy Days will give you the advice you need. Everything about travelling impacts the earth and the locals who call our various destinations their beloved home. "Every time I travel, I try to learn how I should navigate that location ethically and responsibly, and I pass that knowledge on to my readers," Grable said. Taking care of the earth holds so much importance and incorporating this into travelling will help eliminate the waste created by travelers all over the world. Grable gives you expertise about how to travel in an eco-friendly way, and reading up on her advice proves useful and essential for all travelers.
Grable's blog also reflects her passion for social justice issues related to travelling and diversity. "I'm here for all the Latinas, Indigenous women and Southeast Asians who crave to see themselves represented in this little corner of the Internet," she said. As a mixed-race Indigenous woman herself, she says she hopes her readers will take the time to learn about the Indigenous people who first lived across the Americas rather than erasing this part of history.
Turn to Around the World in Katy Days to feel empowered to travel no matter what lifestyle you live. "You don't have to quit your job and go at full time to travel the world," Grable said. Simply mold your travels to the way you live and explore the world on your own timeline. But to do that, you first must take Grable's advice to appreciate and sustain the globe you will explore.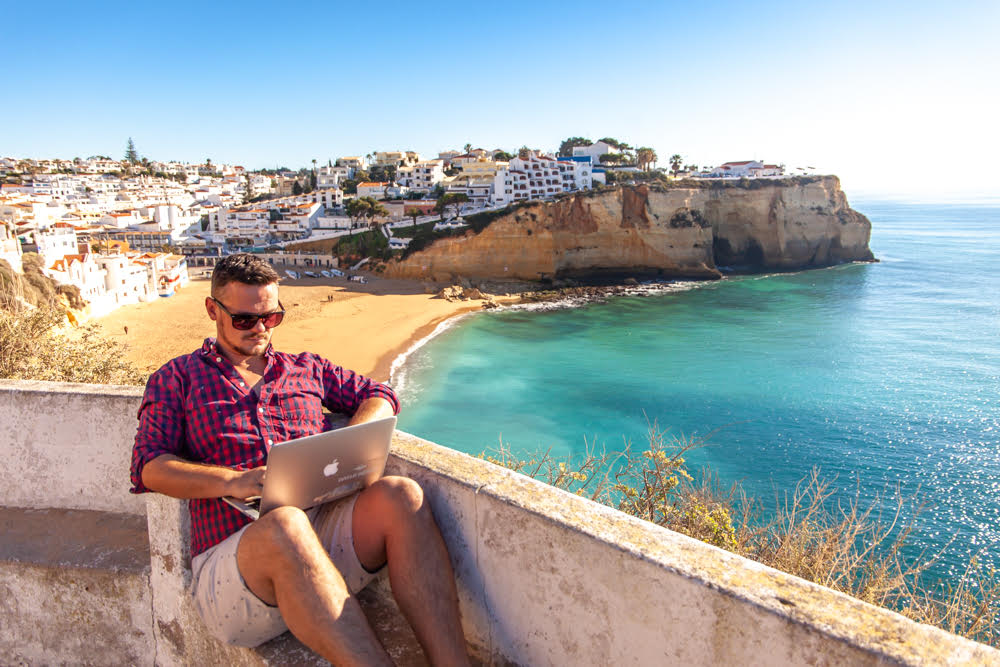 Do you ever feel like you need to escape from the world for just a little while? Well so does Dan Clarke from Dan Flying Solo. He started his blog for a fun way to escape from his long hours as a restaurant manager. "At the time, in 2014, blogging wasn't as big as it is now, so it never seemed like a possible career, and was more for fun and a creative outlet," Clarke said. If you want to feel like you are on Clarke's trips with him and gain some inspiration to plan similar adventures for yourself, Dan Flying Solo will appease you. "I like to think my photos give people a real sense of place as they read my articles. I also try to write in a relatable tone so people can again imagine themselves on the journey," he said. Reading about the travels of others gets boring without imagery to help you envision the experience.
His list of destinations spans Europe, Asia, Africa, the Middle East and Oceania. You may have a tough time listing a place Clarke hasn't shared with his followers on his blog.
Tourists always seem to go to the same places again and again. But if you seek to go somewhere unique, turn to Clarke for your traveling desires. "I also try to focus on lesser known destinations, and I love it when a reader tells me they have booked a trip to somewhere they haven't heard of before from one of my articles," he said. Traveling to exciting and often undiscovered places can happen for you, and if you need to feel what it's like to be there in person to guide your destination decision, spend a little while exploring Dan Flying Solo to get a feel for the best destination for you.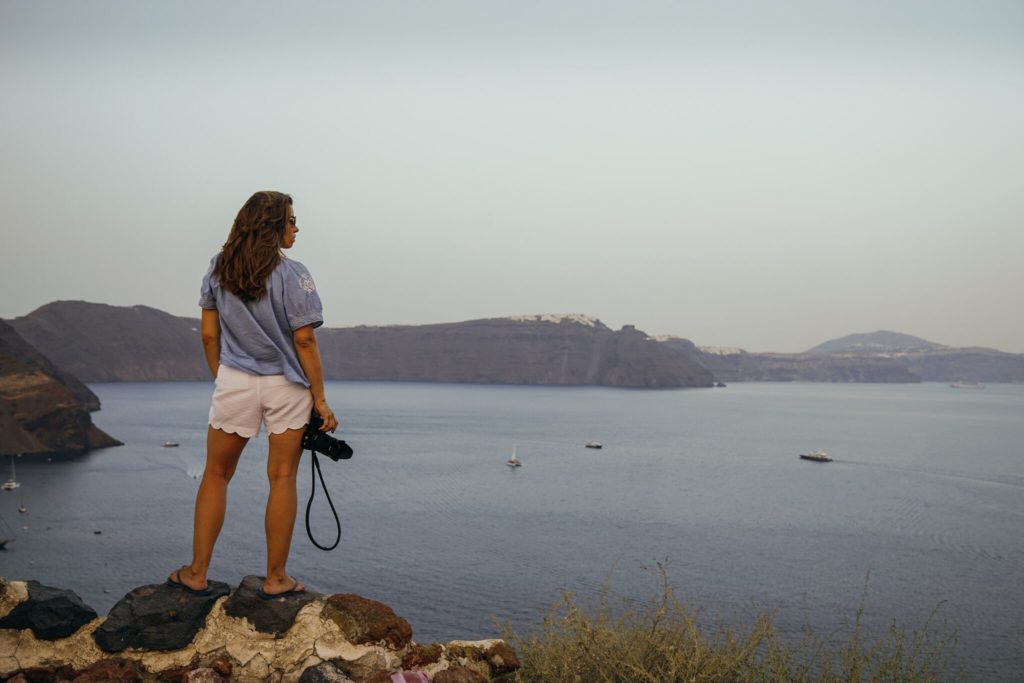 Do you dream of traveling the world with your camera in hand? Kirsten Alana will inspire you with elegant photography of her travels. With experience working with brands such as Four Seasons, Travel + Leisure and Ted Baker, Alana wants to promote respectful and socially conscious travel. She uses her talent of photography as her tool and shares "the importance of a respectful form of travel that honors cultures and the fragile ecosystem that is our planet," she said. When she quit her wedding photographer job to travel and begin her new career, she naturally continued blogging about her travels.
Her blog allows her to showcase her photography to the world. Through her travels and photography, she gives a new perspective to each place she travels. "I try to approach everywhere I travel from a perspective I haven't seen elsewhere," Alana said.
Her visuals will inspire you to book your next travel destination, and Alana gives you the extra push you need to go somewhere new and unknown to the average tourist. Alana hopes her readers and followers will gain "a different perspective that asks them to think outside the box about travel and to go beyond the top 10 lists," she said. If you want to score that beautiful imagery for your Instagram or add to your own photography portfolio and want to travel somewhere unique, look to Alana for your perfect destination goals.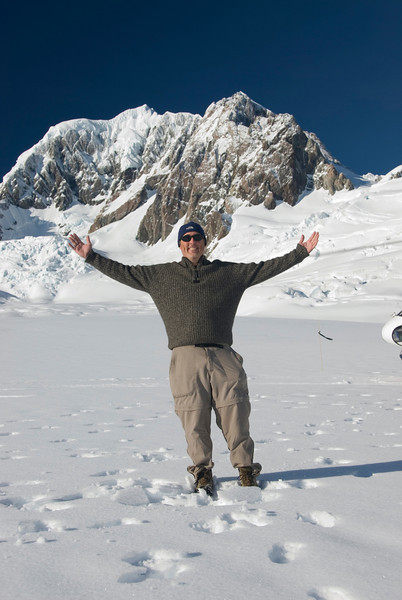 Satisfy your inner adventurer and dare to be different with some inspiration from Gary Arndt from Everything Everywhere. His blog, originally intended for friends and family when he began his trip around the world, gained such a large following that it developed into a full-time business for Arndt. He sure has experience, and even hosts podcasts interviewing some of the world's best travelers including one with Jeff Greenwald, the world's very first travel blogger.
Not many can claim traveling to all seven continents, but Arndt has this one covered. His blog posts will tell you the best places to visit and the most convincing reasons why. Arndt holds the three-time title of Travel Photographer of the Year in North America, and he always takes pride in the quality the photography on his site. Let the wonderful, high-quality imagery add to the convincing.
Arndt travels with purpose and focuses on visiting and documenting UNESCO World Heritage Sites.  "To date, I have visited 385 world heritage sites around the world and that includes almost every one in the United States and Canada," Arndt said. His goals don't stop there, as he is "on a quest to visit and document all 419 National Park Service sites in the United States," he said. The possibilities never end for traveling and sharing it with the world, and Arndt puts a fun twist on the art of travel blogging, describing his blog as "adventurous, inquisitive and oddball." Try setting goals for your own travels no matter how unique they may seem, and let Arndt give you some expertise and inspiration. "The Earth is enormous and there are so many amazing places that most people don't even know exist," Arndt said. Step out of the box and let your creativity shine through in your travels—and go check out Everything Everywhere for a little guidance along the way.