Interested in crossing the pond for your studies? Finding the perfect school for international students doesn't just mean finding schools with the highest percentage of foreign nationals. Sure, it feels comforting to be surrounded by around fellow internationals that get your culture shock. Plus, they'll agree with you about all the ways the United States is weird without even asking. But you'll need more than that. You need a school that actually supports and includes you, clubs that make space for international students and events that let you show off your culture to the rest of campus.
Check out the top 10 schools that will make international students feel right at home.
10. University of Chicago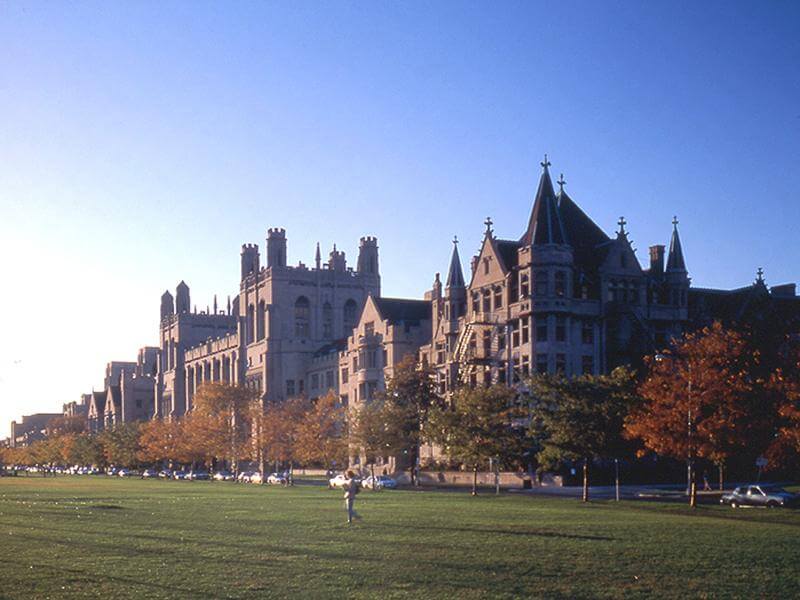 The winds that howl through Chicago bring students from all over the world. Fourteen percent of UChicago students are international, and those students come from over 100 different nations. Many choose to live in the International House to mix with and learn from peers of diverse backgrounds. The International House hosts over 200 programs each year, exposing the Chicago area and its residents to different cultures. This year, the Global Voices Performing Arts and Lecture Series brought Daniel Shapiro, former U.S. Ambassador to Israel, to speak on the future of U.S.-Israel Relations. Recent graduate Lilly Lerer said, "[At UChicago,] internatiomal students are very cherished given their unique backgrounds and perspectives…International student organizations used to be the main social presence on campus back before sororities and fraternities got popular." The Global Studies major takes an interdisciplinary approach to politics, economics, sociology and geography to prepare the next generation of international leaders.
9. Savannah College of Art and Design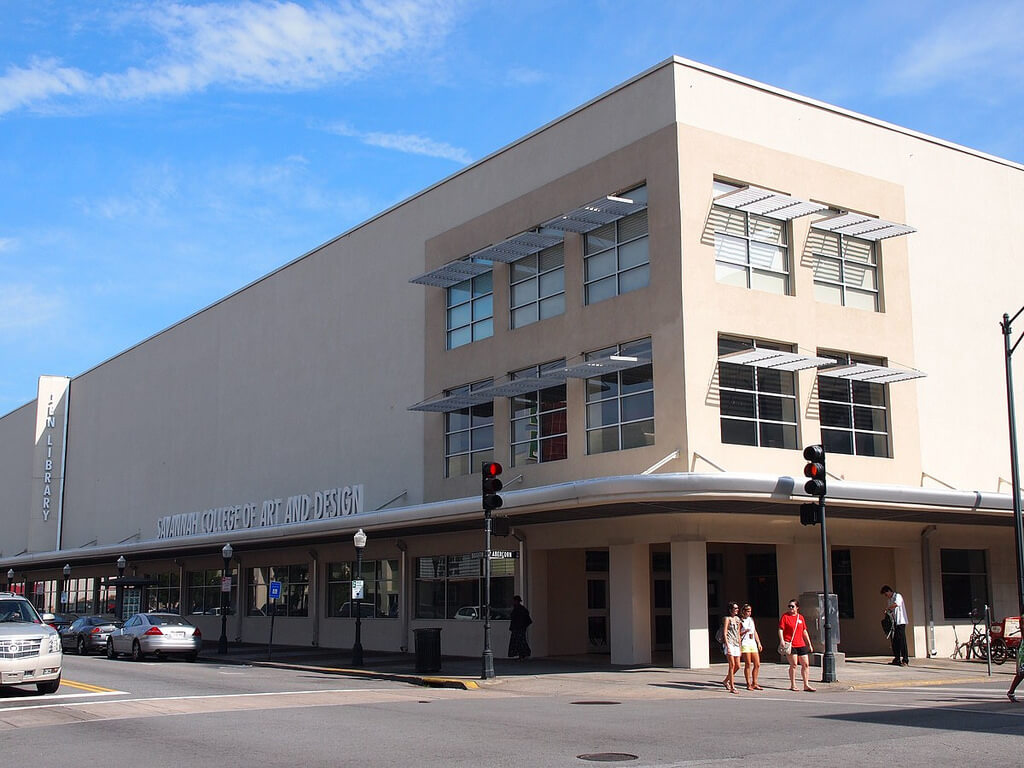 Creative minds want to keep expanding. So it makes sense that one in four students from SCAD come from outside the U.S. Like many creative spaces, diversity comes first. SCAD remains committed to supporting international students, both as they become accustomed to life in the U.S., and as they keep their ties to the extended international community. The college does this by running programs that celebrate cultures outside of the states. The school also provides support for students new to the nation. Navigating a new home can be confusing, and students want to learn about the U.S. while staying true to their roots. The SCAD International Student Guide lists events hosted by the International Student Services Office. Some of the most popular are Tea and Talk, a social hour where foreign and domestic students can network and exchange cultures, and Transitions Group, where international students support each other.
8. Boston University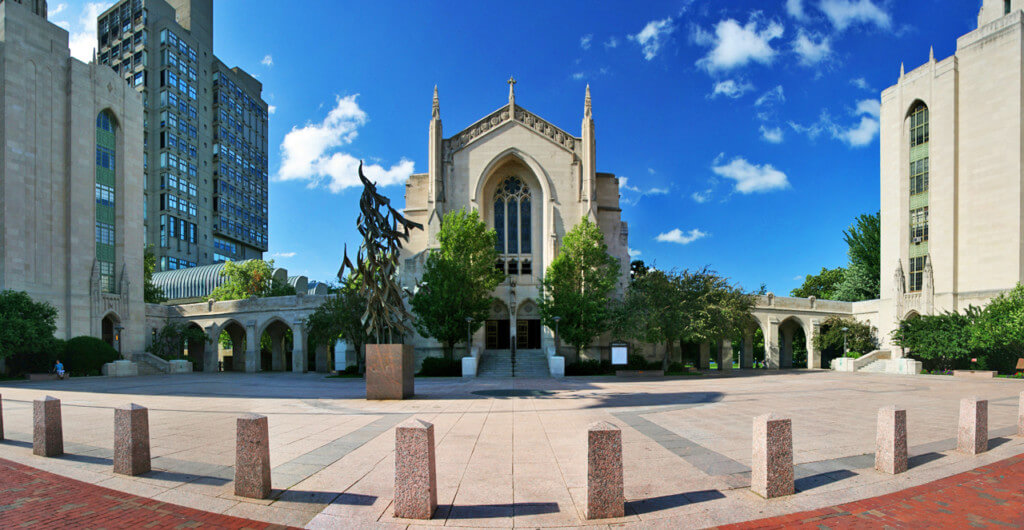 Ever feel like you know nothing about the world outside the U.S.? Boston University wants you to learn, and the classes offered make it impossible not to feel enticed to try. At the Frederick S. Pardee School of Global Studies, you can take classes like European or Chinese Law and Asian Legal Studies. BU also has an international student organizations network that connects various international student clubs, so that students from far-flung nations can explore potential avenues for collaboration. Foodies in the crowd? The Taste of Culture event is for you, where you can sample delicacies from across the globe, including arepas from Colombia and Venezuela.
7. Suffolk University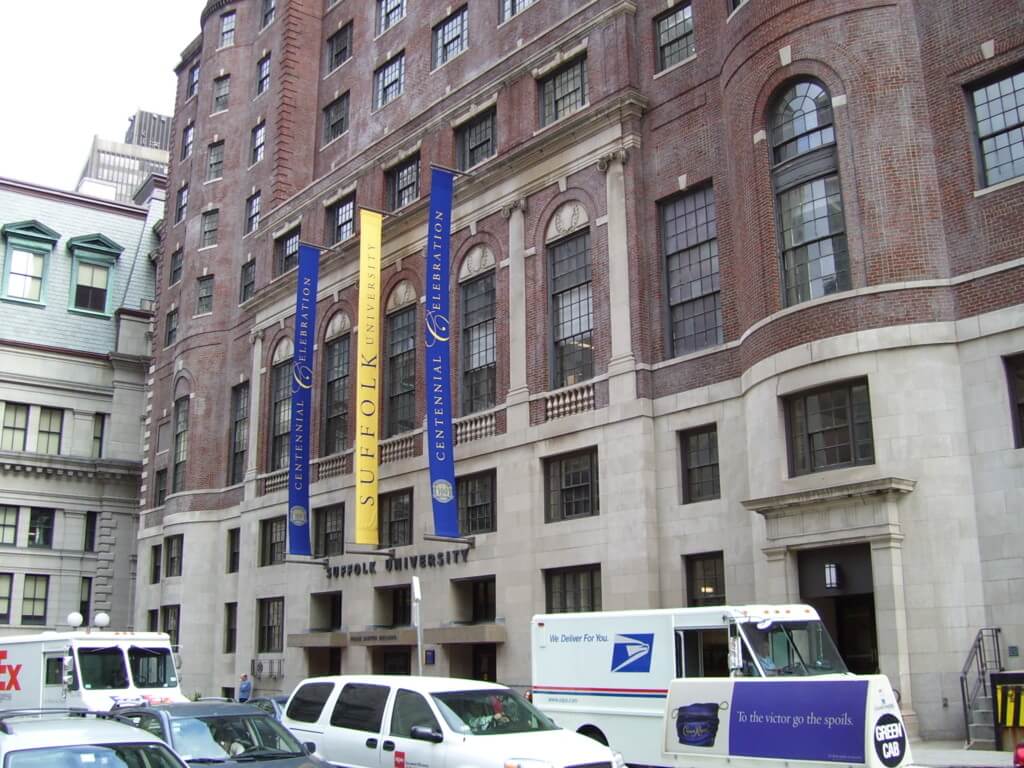 Suffolk University defines the concept of support networks for international students. Each semester, 150 domestic students pair with internationals to provide cultural introductions and guidance through the all-new and all-different USA. Andrea Le, International Student and Study Abroad Advisor at Suffolk, considers the program a great way for domestic students to learn about other nations and help international students adjust to culture in the U.S. "I am always humbled each semester at the number of Suffolk students who sign up for the program because they genuinely would like to step outside of their comfort zones and get to know another student of a different cultural background," Le said. "I think it takes a special kind of student to want to do that!" Aside from the home away from home program, Suffolk hosts an annual International Education Week, celebrating the global community on campus.
6. Illinois Institute of Technology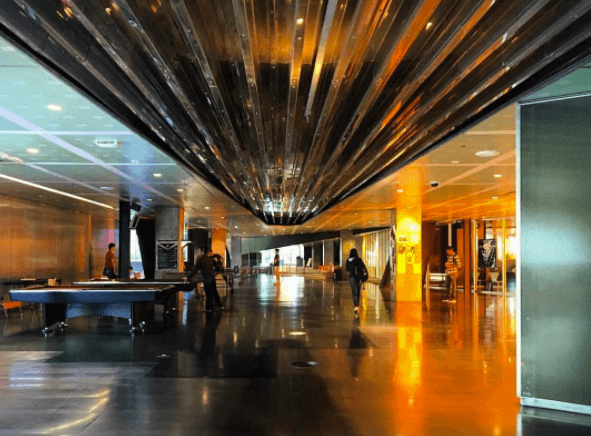 Illinois Tech welcomes students from 100 different nationalities. The International Affairs department hosts an International Academy for domestic and international students alike, offering an integrated program of leadership workshops, service projects, speakers, symposia, language resources and cultural activities. It aims to educate future global leaders who are prepared for the demands of the global economy. If the Academy isn't tempting enough, you can always opt into an Illinois Tech program in either India or Lithuania, or explore their alliances with colleges and universities in 37 countries.
5. Harvard University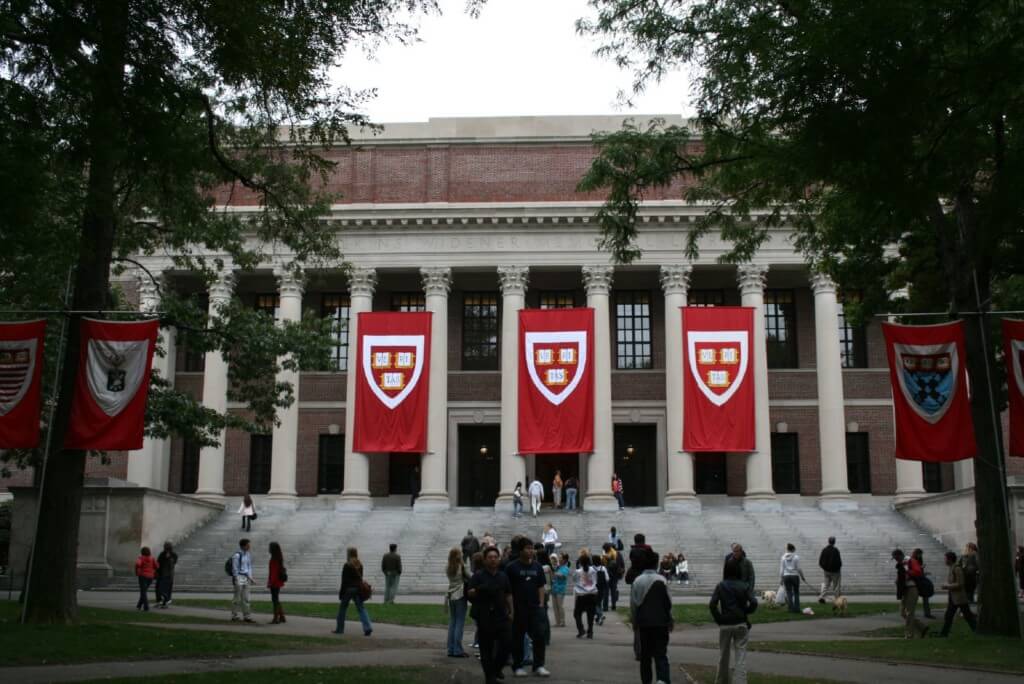 Harvard's international students make up 11 percent of the total student body, and represent a massive 153 nationalities. This makes Harvard one of the most diverse schools in the country. Chances are, international students will manage to find a friend from home somewhere in the Yard. According to Emma Woo, a senior from Canada, "Harvard's main asset to international students is its generous financial aid program, which often tips the balance for students deciding where to go." Further, the university boasts over 50 cultural, ethnic and international student organizations, and has a freshman orientation program specifically for international students. "It is often a great stepping stone for students to both find communities where they feel comfortable and get acquainted with their surroundings, both physical and cultural," added Woo.
4. College of the Atlantic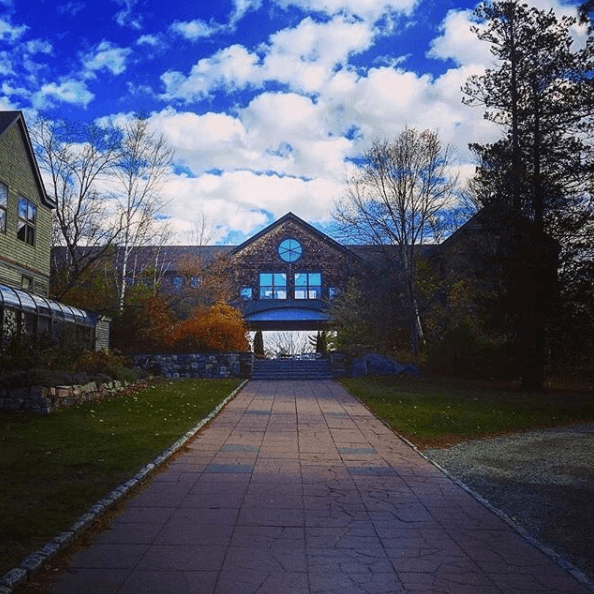 College of the Atlantic creates a world of its own in the woods of rural Maine. Each student designs their own course of study within the Human Ecology major, an exploration of the relationships between humans and their natural, cultural and built environments. The majority of their international student body comes from the Davis United World Colleges, a two-year residential program that brings students from all over the world together to learn about international and intercultural issues. This college has fewer than 100 students per graduating class. That gives more room for this student body to get to know each other and their backgrounds. "COA tailors their academic calendar to respect that some students must travel thousands of miles to get home," said Hana Pascal, a junior from the British Virgin Islands. "COA's flexibility and emphasis on self-directed learning encourages student to pursue their interests all over the globe."
3. Florida Institute of Technology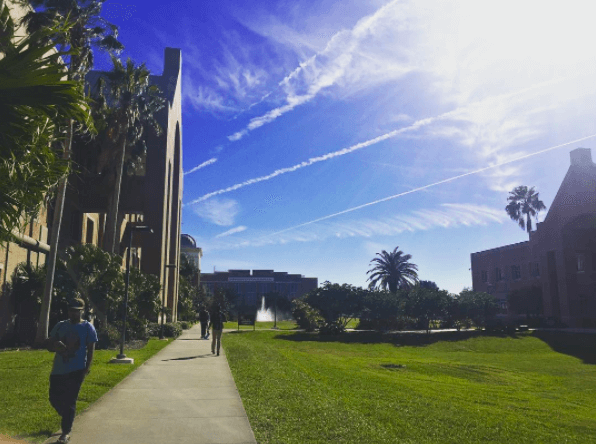 A whopping one in three students at Florida Tech are international. Think about that for a second. In a class of 15, you could sit amongst students from every continent, speaking multiple languages and representing diverse cultures. If informal learning from your classmates isn't enough, Florida Tech also hosts an annual International Festival. The festival showcases art, music, dance and food from around the globe. Fourteen international students organizations span four continents. Plus, a Global Buddies club connects students from different backgrounds. The International Friendship Program connects international students to the wider Florida Tech community (staff, faculty and families) to learn more about American culture and help settle in.
2. Macalester College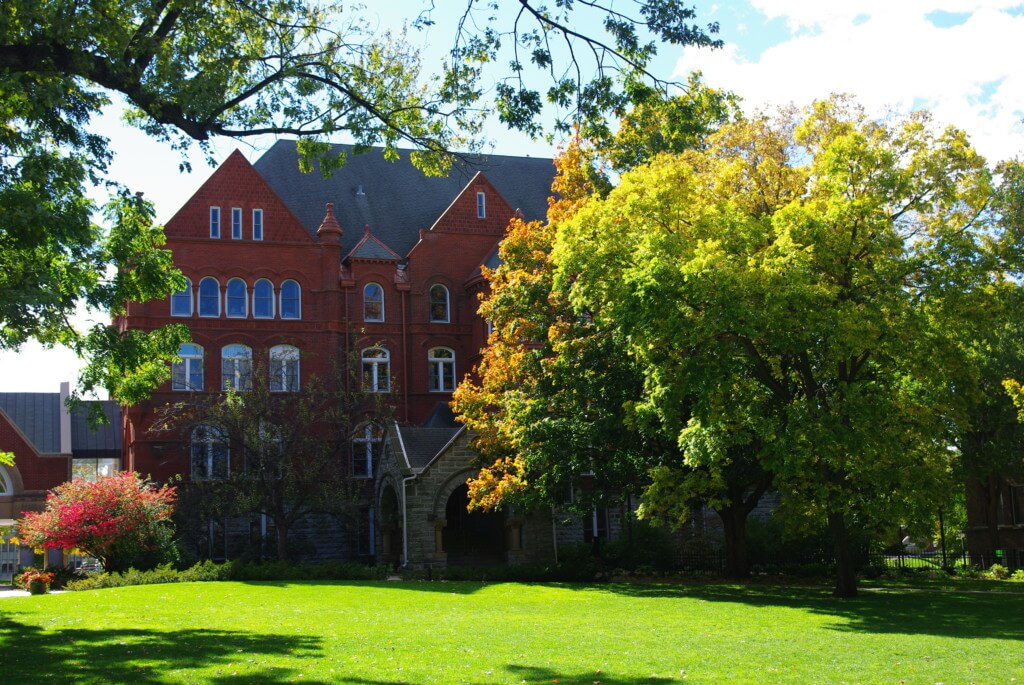 A quarter of Macalester students brave the Minnesota cold from far-flung and likely warmer lands. To hide from the months of ice and snow, students can opt to live in a range of small themed houses for the internationally minded. Aside from language, cultural and interfaith houses, students that study abroad during the fall or spring semester can live at the Summit house. Those returning from international travel can share their top tips of living away from home. Those preparing for departure can be inspired by housemates' voyages. Daga Franczak, a senior from Poland, also appreciates the International Students Program. "It provides each incoming international student with a mentor for the first semester [because] it is a helpful transition into a life at an American college," Franczak said.
1. The New School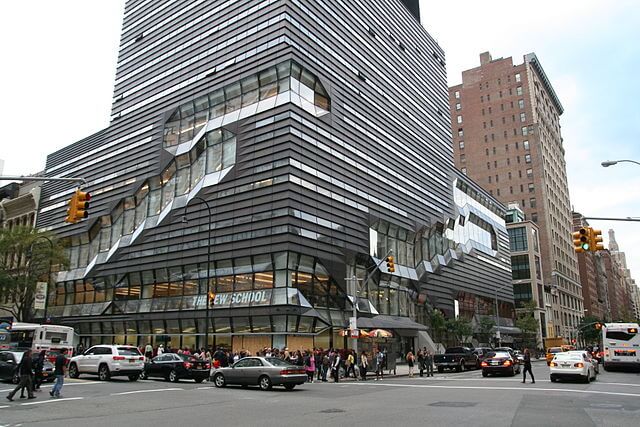 Located smack bang in the middle of melting pot New York, The New School is the perfect university for internationals. Students from 116 countries comprise 32 percent of the population. You can elect to live in The New Global Village special interest community to connect with other students and engage in conversation around global issues. As Evelin Fung, a first year student from Costa Rica said, "[New York City] is this dynamic place where so many cultures mix and join, that there are so many places to go if one is feeling homesick." All school events that promote international understanding include the International Education Week and Edible Tour of the World, where students get to try traditional delicacies from across the globe. Following the 2016 presidential election, The New School hosts regular town hall meetings for internationals to ensure their needs and voices are heard.
For more rankings, check out:
Top 10 Colleges For Studying Abroad
Top 10 Schools for History Buffs