What if you knew how to stop the deadly sicknesses that strike in our lives like Matt Damon's character in Contagion? Pursue a degree in public health and you can combat germs like a movie hero. This profession fights the spread of the most infamous diseases, but also encompasses so much more—anywhere from communication disorders to nutrition and athletic training. How do you get the best education to stop a pandemic disaster from destroying life on Earth as we know it? We researched the best schools for public health by looking into the number of concentrations they offer, the qualified professors who teach there, internships students land, high-tech facilities on campus and job placement ratings post-graduation.
Check out the 10 best schools to help you help others, with a degree (or degrees) in Public Health.
10. Emory University
Roll into Rollins School of Public Health at Emory University proud of your achievements in pursuing a public health degree. A recognized importance of research through the 20,000 square feet of lab space available to public health majors, a required 200 to 400-hour Practicum for professional development and a spearheaded focus on Aids and HIV research in the country. Students have travelled to over 70 countries worldwide for global field experience opportunities that count for towards the 200 to 400 hour Practicum. From these experiences, you'll build connections for your resume . Notable alumni work for organizations like Skyland Trail, a private, nonprofit residential and day treatment organization for adults with mental illnesses in Atlanta and Centers for Disease Control and Prevention's (CDC) Division of Global HIV and TB. Emory Public Health students go out and make a major difference.
9. Florida International University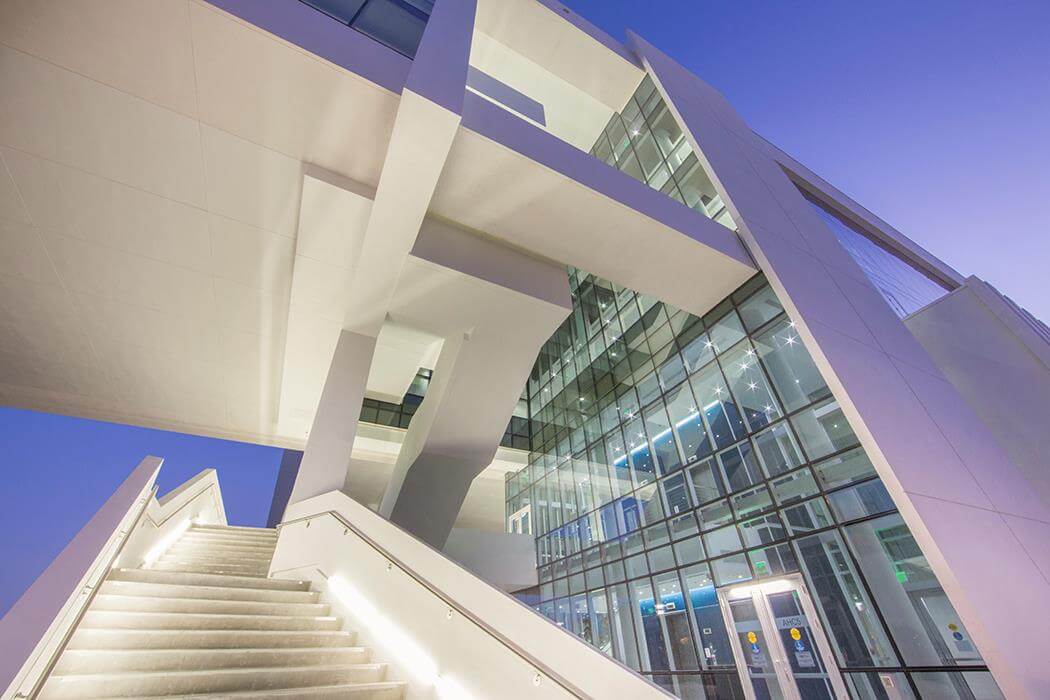 Visit the sunshine state not just for one of the best educations in public health you could ever receive. The Robert Stempel College of Public Health works in tandem with the area of Social Work for a unique approach to public health learning. The College caters to its location—the east coast of Florida, an area particularly vulnerable to hurricanes—by its creation of the Academy for International Disaster Preparedness. "Students pursuing a Master's in Disaster Management take part in a 48-hour continuous simulated disaster field exercise focusing on the practical issues that arise in a disaster," said Executive Director of the Academy for Internal Disaster Preparedness Ruben D. Almager. Students apply previous coursework to realistic situations in order to gain experience prior to taking on their profession, post-graduation. "No other university in the country currently offers a disaster field simulation of this level and magnitude," said Almager. Several other research locations funded by professors find their home on campus, too. One of them, the Clinical Research Lab for Tobacco Smoking, gathers critical information on the effects of tobacco use and distributing the facts to the public, especially the college-aged community.
8. The University of Michigan
Put on your parka and shuffle into your snow boots; you can't pass up an opportunity to attend the University of Michigan's School of Public Health. Over 200 professors and research scientists assist each student in their endeavors. "I chose to complete my doctorate here because of the passionate students, faculty and staff who are dedicated to equity, diversity and inclusion," said University of Michigan Ph.D. and MPH graduate Elizabeth Mosley. A supportive environment awaits you at Michigan. In addition to all the encouragement, students can also access The Crossroads and Tower, a 125,000-square-foot facility complete with 8,000 square feet of classroom space, 17 conference rooms and 133 laboratory benches. Students use all that space to study new genetic technologies, the financing of health care, the globalization of health, public health preparedness and the prevention and treatment of infectious disease. No wonder 94 percent of graduates receive employment, finish fellowships or internships or pursue an advanced degree or post-doctoral work.
7. The University of Arizona

The University of Arizona's Mel and Enid Zuckerman College of Public Health, or MEZCOPH, offers a variety of degree programs with extensive concentrations—including biostatistics and maternal and child health. "Students graduate with skills in statistical analysis, data science and computing," said Professor of Biostatistics at the Zuckerman College, Dr. Melanie Bell, Ph.D. "Our students have graduated and gone on to work at the FDA, in the pharmaceutical industry, biotech and academia," said Bell. One such MEZCOPH alumni is Dr. Heidi Pottinger. She earned a Master of Public Health in Family & Child Health (Global Track) and a Doctorate of Public Health in Maternal & Child Health. "MEZCOPH has been a great environment for learning, conducting applied research and participating in service opportunities," said Pottinger. Dr. Pottinger, now Director of Clinical Investigations at MEZCOPH's Department of Health Promotion Sciences, helps to lead a multi-site clinical trial to improve motor function in young children with cerebral palsy. Students can also find internships for credit within the major nationally and abroad to prepare themselves for the real world. Discover Mexico or China by taking part in either of these two public-health specific international internship opportunities: Migrations and Health in Puebla, Mexico and Integrating Chinese Medicine and Public Health in Henan, China.
6. The University of Oklahoma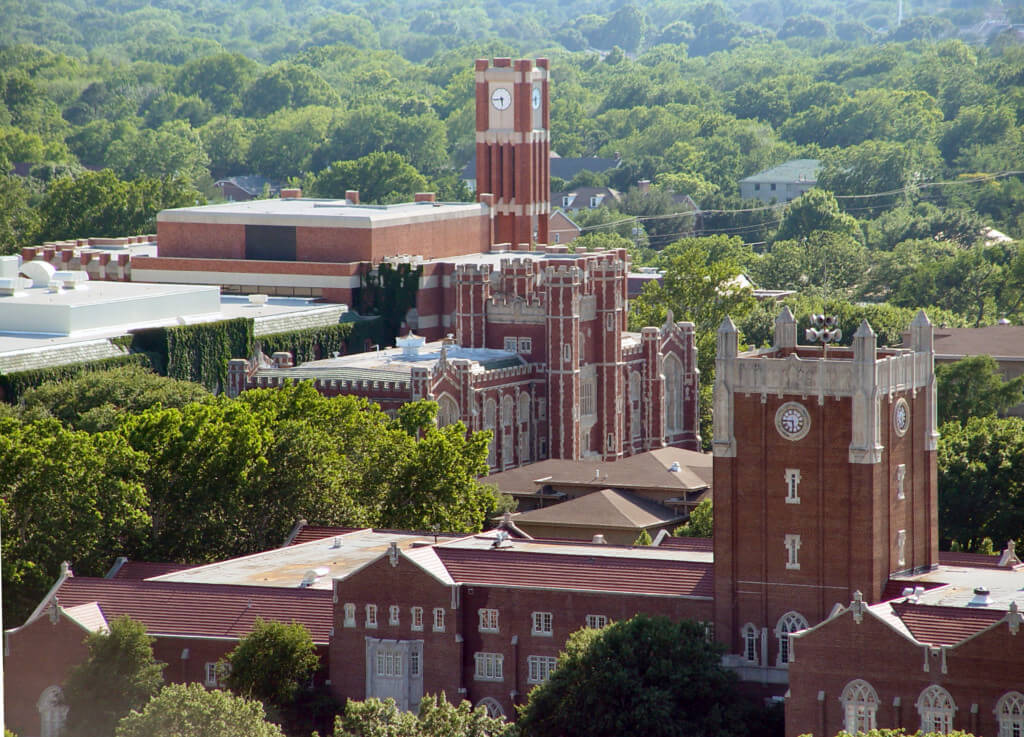 "Sooner" than later you'll find an incredible career in public health if you study at the University of Oklahoma. Oklahoma carries a reputation of tumbleweed and flat plains, but the University of Oklahoma offers much more with an advanced public health program with funding from its active alumni. The program is dedicated to professional education by maintaining high-quality facilities for learning. The OK Health Sciences facilities on campus, including three libraries each dedicated to a different concentration within Health Sciences and multiple research facilities, is only open for College of Public Health students. Masters of Public Health students complete what they call a "cultivating experience" at a qualified hosting facility who have a current affiliate agreement on file with the University. These facilities include state and local health, Native American health, healthcare facilities and profit/non-profit organizations. The "sooner" school can't wait to see you there.
5. East Tennessee State University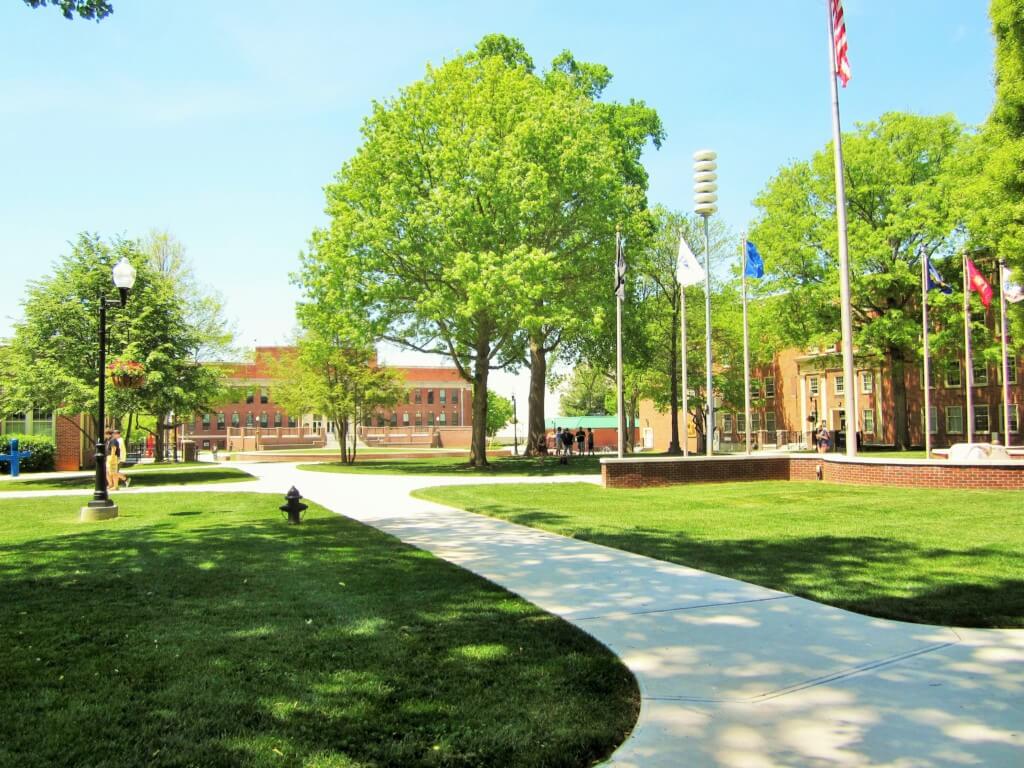 East Tennessee State University's College of Public Health is the only "Ten I See." Graduates from the College provide an impressive statistic to promote their alma mater: In their last employer survey, 100 percent ranked their graduates as high or highest in overall competence in their fields of study. During their time at ETSU, students learn about the value of a degree in public health. "With public health, it was easy to see myself leading a community in change," said undergraduate public health major Sydney Burchell. The school has a specific affiliation with the Skin Cancer Prevention Laboratory: a nationally recognized laboratory that's received continuous funding for 16 years to design and implement efficacious skin cancer prevention interventions in teens and young adults. East Tennessee students get to complete field-work here and truly make a difference, not only in the community but throughout the entire nation. Students are not limited in their field work options; they can also choose to travel abroad for an International Field Work experience. ETSU sets no limits for what you can do with an education in public health.
4. Loma Linda University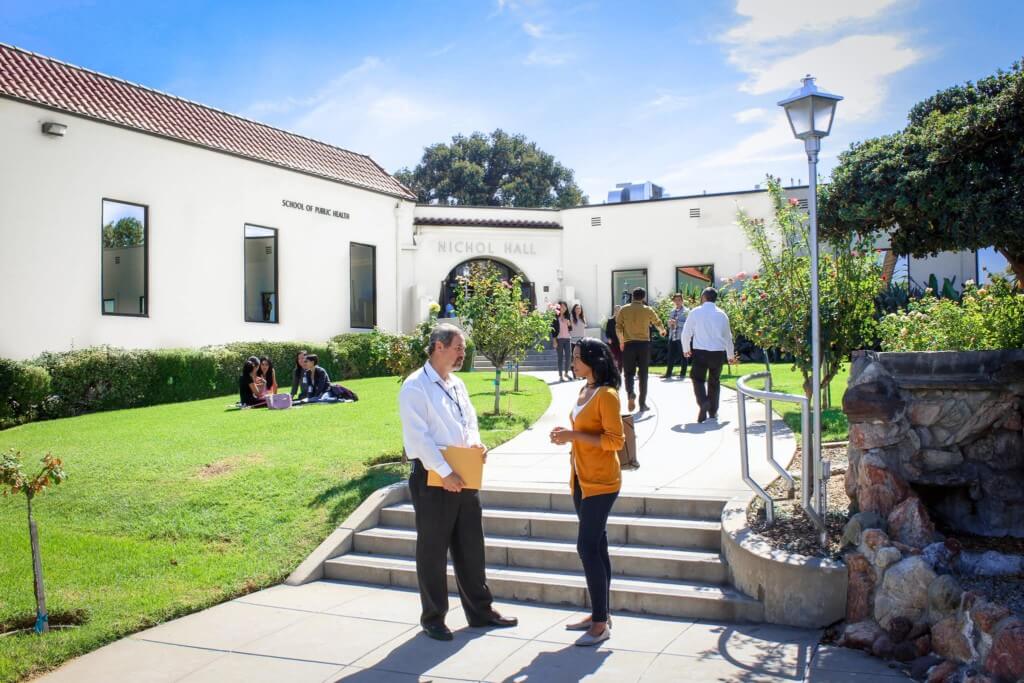 Head to California to become a superstar of public health. The School of Public Health at Loma Linda sets clear expectations for a Masters in Public Health Practicum Experience. Each prospective Master's degree recipient must complete a 100 to 400 hour intern-like experience with a single goal in mind: to meet as many competencies as possible. These qualifications include everything from Communication Skills to Policy Development, Public Health Science Skills and Analytics. The research-consulting group of faculty professionals help students to network in order to gain the best practicum experience possible. Doors will open for motivated students who immerse themselves in this required experience. That clearly explains the 86 percent job placement rate after graduation. Current alumni work in a variety of public health atmospheres like the American College of Lifestyle Medicine, Mediterranean Wellness and The Orange County Department of Public Health. Forget Hollywood's Walk of Fame, Loma Linda should build their own version of one on campus commending all the successes of their esteemed alumnae.
3. The University of Colorado, Denver
Imagine not being able to climb the stunning Rocky Mountains because you lose your breath before you can make it. Help combat the diseases that cause shortness of breath by studying public health at UC Denver. Choose from one of 42 different concentrations across undergraduate bachelor's degrees, graduate and doctoral programs, certificates, online education and global programs. The numbers say it all—91 percent of those who have graduated with a Masters in Public Health received employment post-graduation, 81 percent of those with a Masters in Sciences and 100 percent of those with a Ph.D. Students get to interact with local culture at the Centers for American Indian and Alaskan Native Health. And UC Denver recently invested in a new 50,000 square foot facility that houses the American Indian and Alaskan Native Health Center. It'll serve as a place for presentation and collaboration in their new rotunda with high-tech capabilities and will inspire students to spend time in the building. Public health students will finally get dedicated space to share ideas and get their study going.
2. The University of South Carolina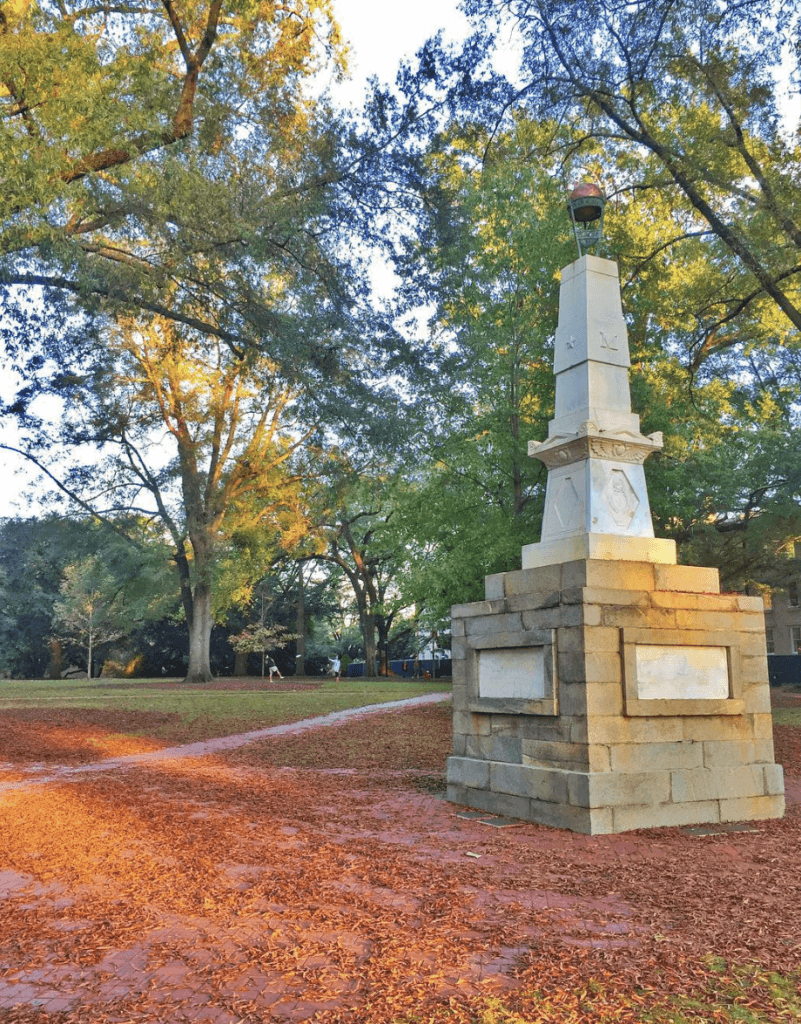 Find out what it takes to communicate without speech by learning sign language. Tie that into your studies by majoring in Communication Science and Disorders at the University of South Carolina's Arnold School of Public Health? The school offers opportunities to discover the field in depth through intensive-research projects. "The goal of my project was to understand how the brain merges different modalities of speech," said junior public health major Courtney Strickland. "This has been great for personal development as I can translate the skills I learned from writing grants and proposals and papers to what comes next." Over 130 trained scientists and clinicians find their place at the Arnold School to assist students in their undergraduate, graduate and even post-graduate endeavors. "My friend in my Global Health Studies class got a job in the Dominican Republic through our professor," said Strickland. Networking through research presents also makes the Arnold School stand out. The TecHealth: SmartState Center focuses on developing and evaluating health promotion programs, which encourage healthy lifestyles and reduce the risk of disease by incorporating technology.
1. The University of Washington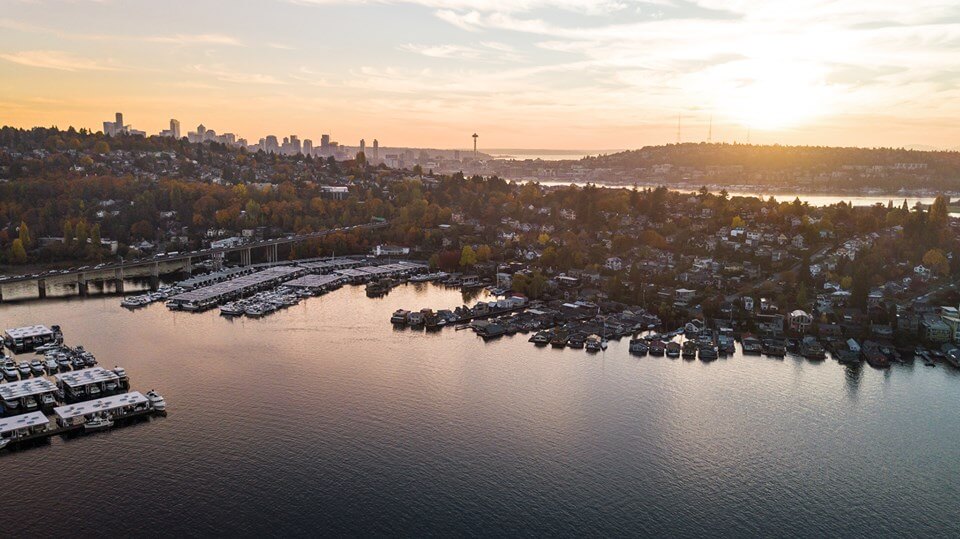 The University of Washington, in Seattle, trains their real-life counterparts of your favorite Grey's Anatomy characters. UW's School of Public Health offers both undergraduate and graduate degree tracks in anything from Biostatistics to Global Health. With a 96 percent job placement rate for students one year following graduation, students build relationships with their professors. And they'll want those connections considering 22 professors at UW have been elected to the National Academy of Medicine. The state of the art facilities on campus encourage an emphasis on the importance of research, especially in the field of "Population Health." In fact, a new facility dedicated to this concentration houses the Institute for Health Metrics and Evaluation, the Department of Global Health and elements of the School of Public Health. UW also holds tight bonds with local hospitals and research centers, especially the Fred Hutchinson Cancer Research Center and the Swedish Cancer Institute. Who knows? Maybe the University of Washington will assist you in discovering a cure for cancer.