Coffee shops can play a big part in your college experience. Whether you're looking for somewhere to re-caffeinate and study after class, picking the perfect spot to meet a friend, or just looking for something fun and inexpensive to do, it's important to know the best coffee shops close to your school. Lucky for UF Students, Gainesville has a stellar coffee scene. Not only do these 10 shops have great coffee, but many of them have their own unique perks or extra things to enjoy.
Read on to learn the top 10 best and most unique coffee shops in Gainesville and find the best one for you.
1. Pascal's Coffeehouse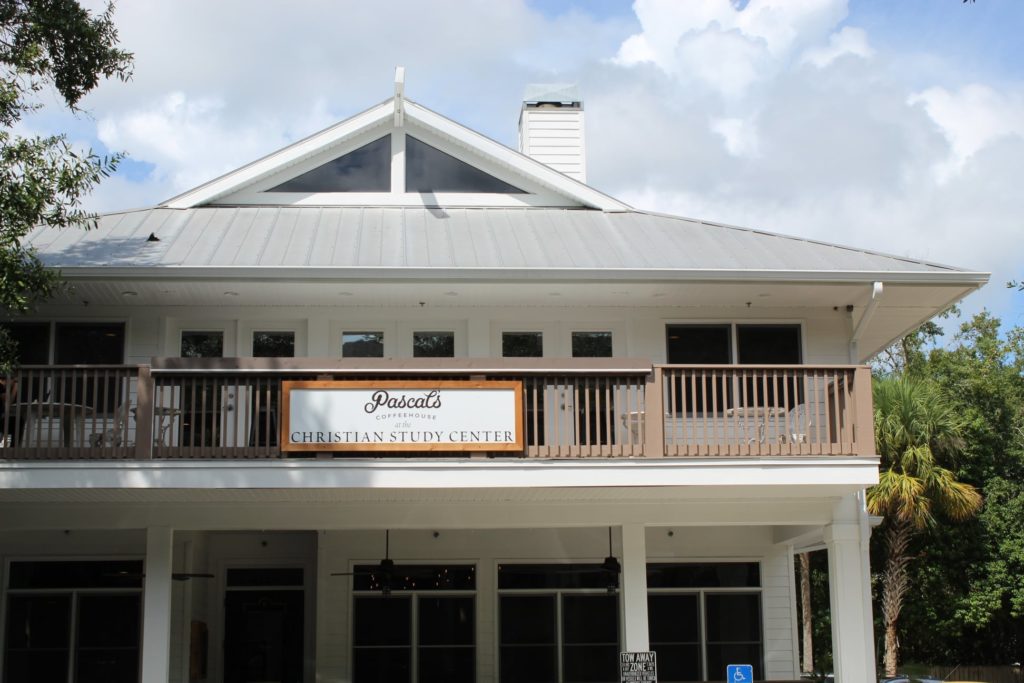 With plenty of seating, Wi-Fi, impressive coffee and close proximity to the east side of campus, Pascal's may be the best coffee shop for students to sit and do homework or meet a friend.
"The coffee's great and the atmosphere is perfect for studying. It's also nice to drink from an actual cup and not a to go cup," says Danielle Miller, a UF freshman.
Plus, all the espresso drinks are fantastic. Keep in mind: though the coffee is excellent, the baristas tend to really take their time, so this isn't always the best option if you're rushing to class.
2. Opus Coffee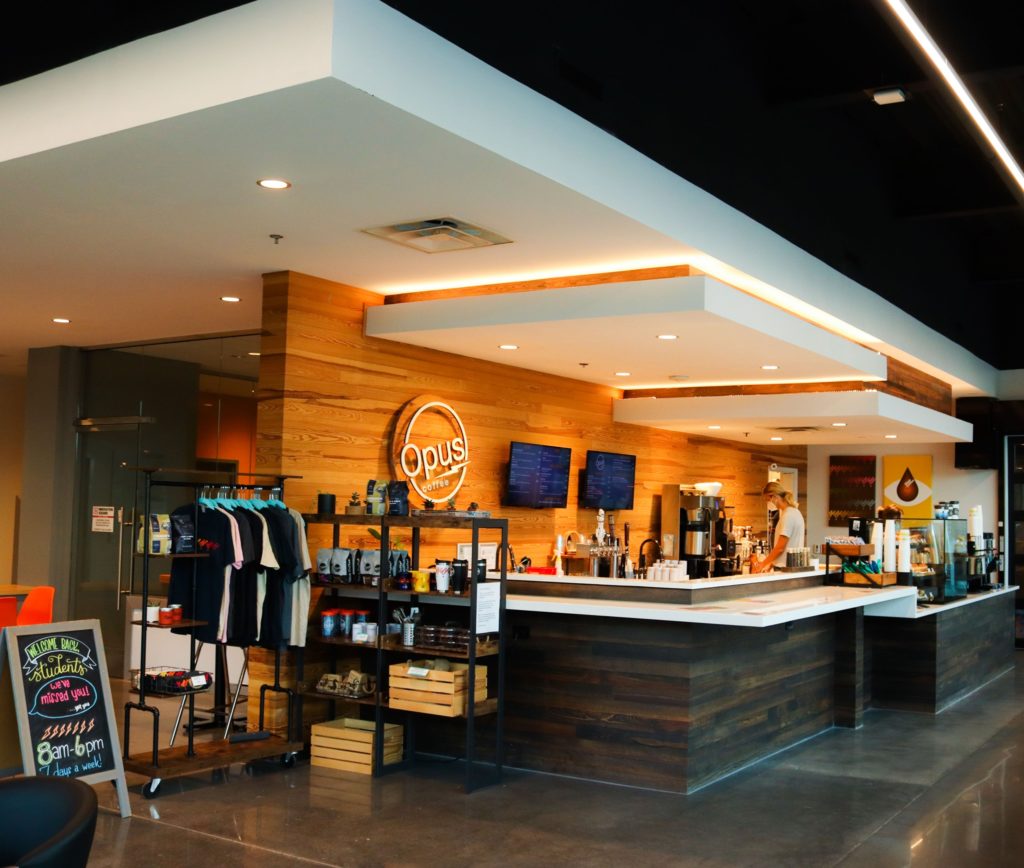 This local chain has eight locations, most of them near the hospital and UFHealth buildings; so it's super popular for medical students and those who live on the south side of campus. They also have a good selection of grab-and-go snacks if you need something for the road.
"It's really accessible," says Junior Keyara Lopez. "I judge coffee shops by how good their vanilla lattes are and theirs are really good…they also have a lot of different and weird drinks."
Also, if you're looking to get some fresh air in addition to your coffee, then the Innovation location has great outdoor seating.
3. Wyatt's Coffee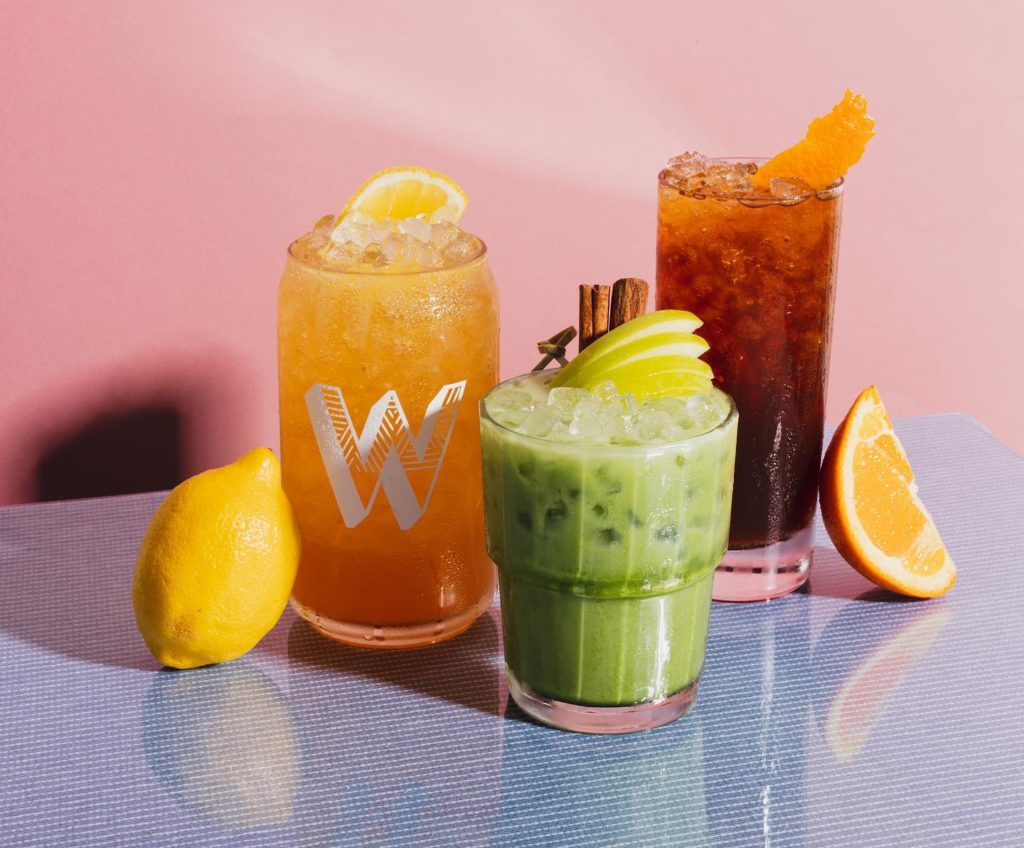 Located in downtown Gainesville, this hip spot is the closest to the standard modern coffee shop you might encounter in a bigger city. Between the excellently roasted coffee they source from their sister company, Resident Coffee, and well-trained baristas, Wyatt's may have the best espresso in town.
"I love going to Wyatt's because it's in a great location and they have the best coffee! It's so convenient that there's always parking somewhere nearby," says Junior Juli Gonzalez.
While there is some good seating, keep in mind that it can be a bit full or loud sometimes.
4. Feeline Good Cat Café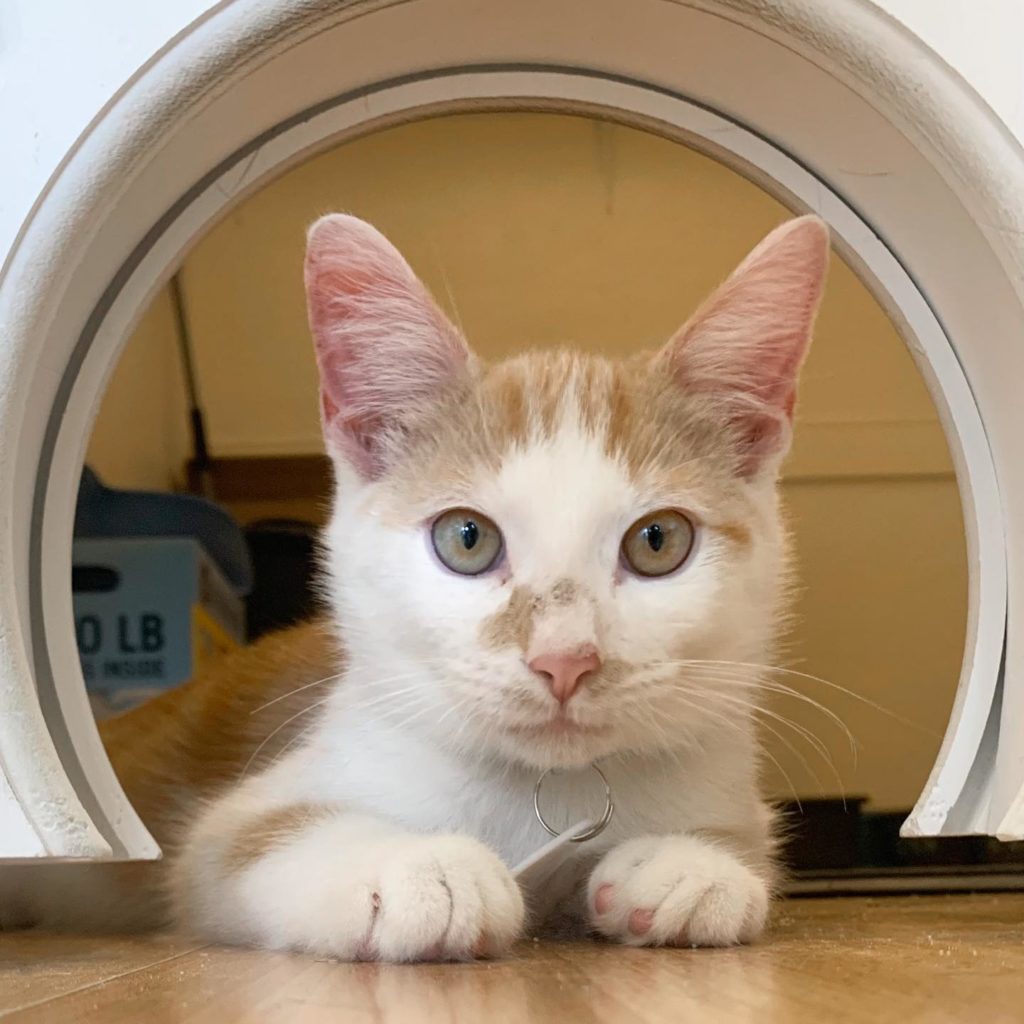 College is a time when many are forced to leave their beloved family pets at home but might not feel ready to get a pet of their own yet. Feeline Good Cat Café partners with the Gainesville Humane Society to host a cat room where anyone can go in to hangout and play with cats that are available for adoption, even if you aren't planning to adopt. They're also a coffee shop with two floors of seating.
"Not only is the coffee of great quality, but the ambience created by the light colors, spacious ceilings, natural lighting, and entertainment and aura of the cats is unmatched…purrriod," says junior Dayva Learned.
So if you're looking for a new activity, go to Feeline Good Cat Café for some coffee, pastries and adorable cats.
5. Karma Cream
In addition to their solid coffee and great specialty drinks, Karma Cream is known for their wide variety of vegan treats that rotate daily. You can even get non-dairy ice cream/sundaes and several vegan breakfast sandwiches. Another plus? They're open until 10 p.m. most days and have lots of seating; so you can usually count on being able to hangout here, day or night. Karma Cream is the ultimate spot for vegans, those who love to study late or anyone who likes to have a good snack with their coffee.
6. Coffee Culture
Located about a mile and a half north of campus, Coffee Culture is a family-owned shop that has been around for almost 20 years. It's well known for its consistent rotation of unique specialty lattes like the MoonPie (mocha, banana and toasted marshmallow), the Confetti (raspberry and almond) and much more! But Coffee Culture isn't just good for specialty drinks; they'll have something for everyone.
"Coffee culture has the perfect warm and cozy atmosphere for hanging out with friends or studying. Not to mention the coffee is delicious!" says junior Ronnie Wright.
7. Concord Coffee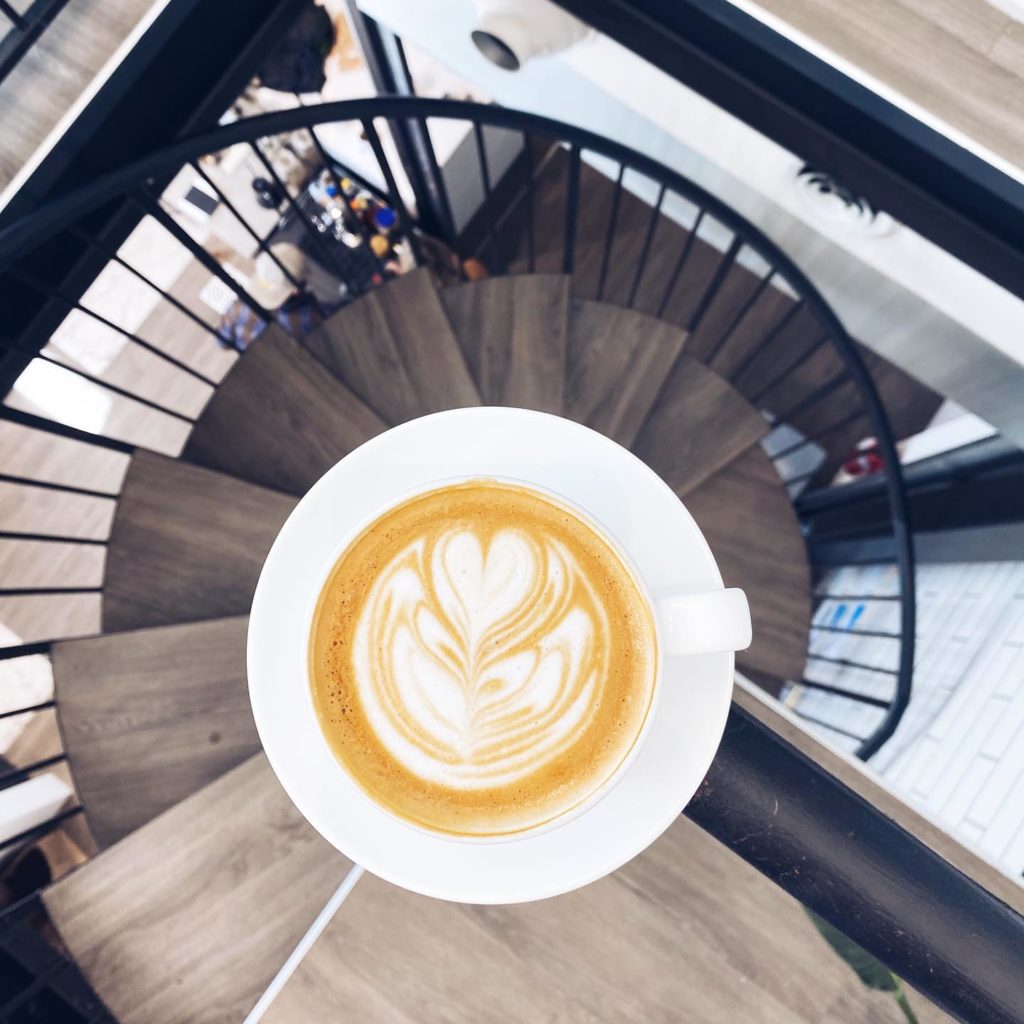 This coffee shop on University Avenue is one of the newest additions to the Gainesville coffee scene. The white tile walls contrast beautifully with the greenery and gold logo/trimming to make Concord sleek, minimalist and beautiful. While their food and drink menus aren't quite as expansive as some on this list, they have all the classic coffee shop staples down pat. The two stories of seating, great coffee and proximity to campus make this a great option for traditional coffee shop lovers.
8. Volta Coffee, Tea & Chocolate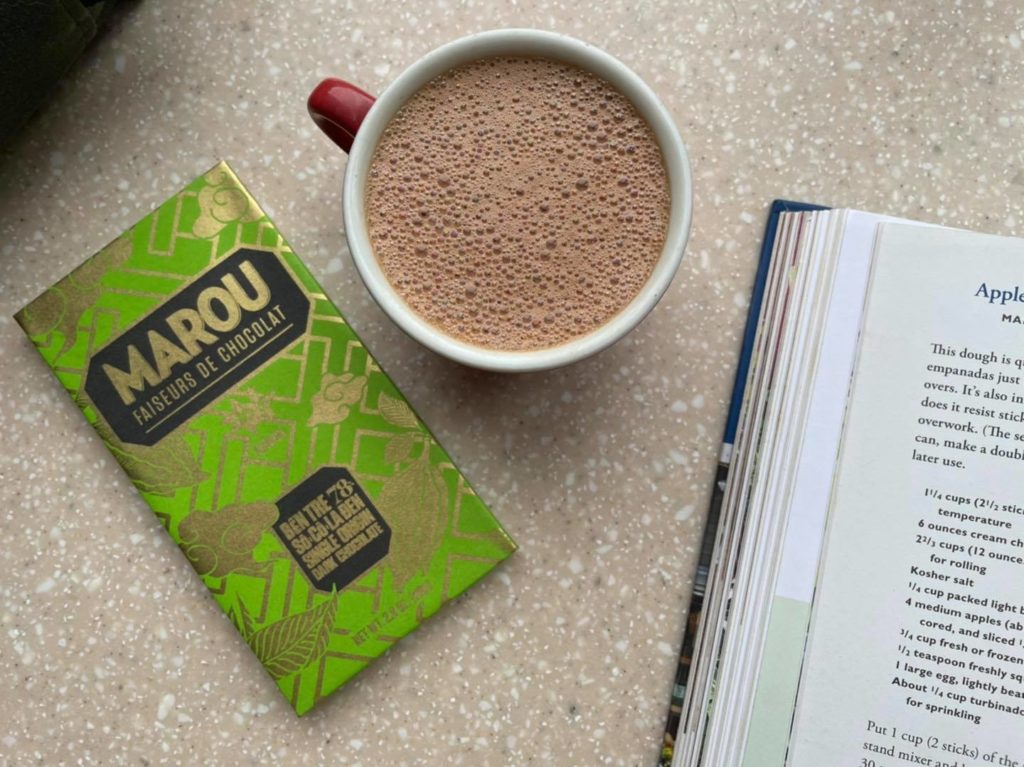 Everyone knows coffee shops that have good pastries or sandwiches, but Volta specializes in one of the world's most beloved treats: chocolate. You'll be awed as you look at their giant display of chocolate bars while waiting for your coffee or hot chocolate. You also never know what else you might end up finding at Volta. In addition to coffee, tea and chocolate, they sell pastries, cheesecake and a rotation of unique, often culturally inspired foods and treats such as Japanese pancakes, Oaxacan tostadas and much more!
9. Curia on the Drag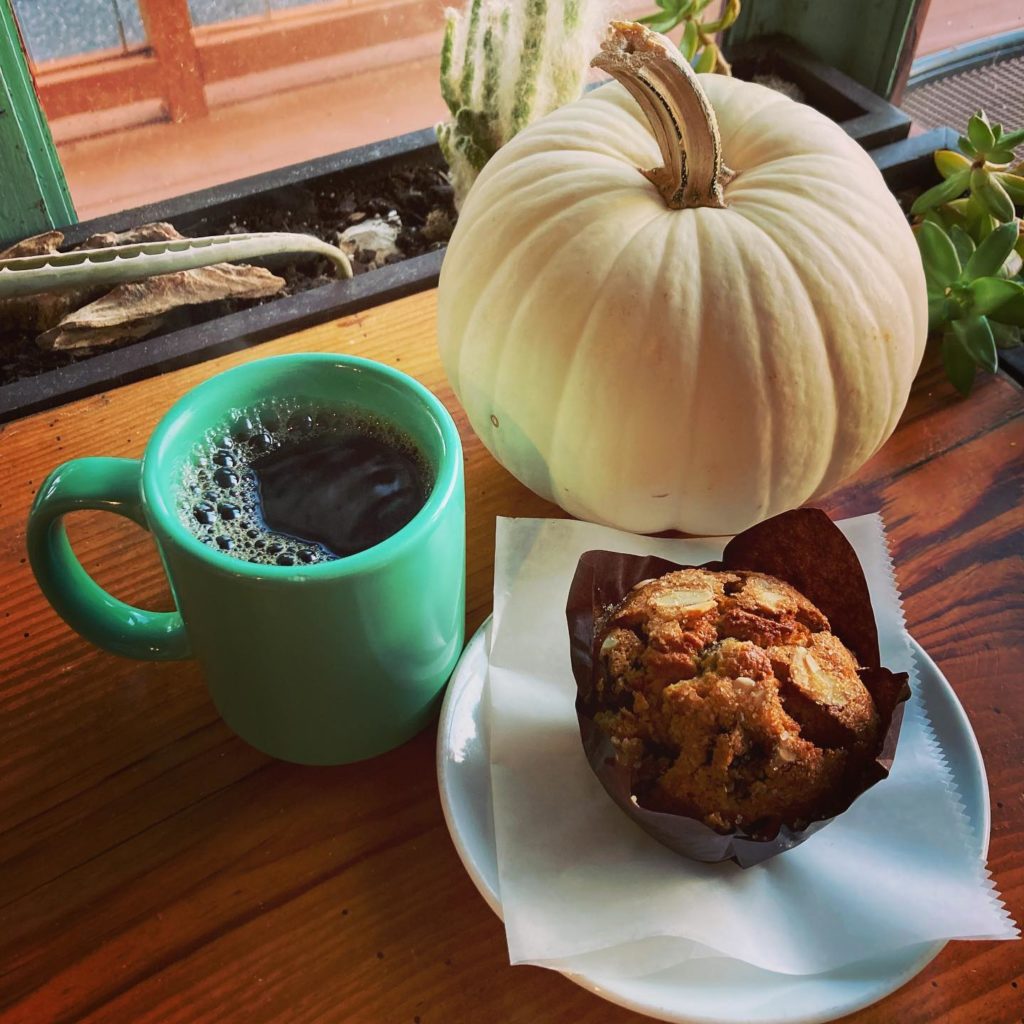 This unique 2.5-acre property is a couple minutes from the heart of campus, but it's well worth the trip. In addition to an awesome coffee shop that has all of the classic coffee and tea beverages you could desire, Curia is home to a mixed-vendor market, an all-vegan food truck and bakery, a bar and the occasional drag show. You could spend a whole Saturday enjoying all that this spot has to offer; and did I mention there's a ping-pong table? This spot is perfect when you want coffee but have time to explore or buy some other fun things.
10. Maude's Cafe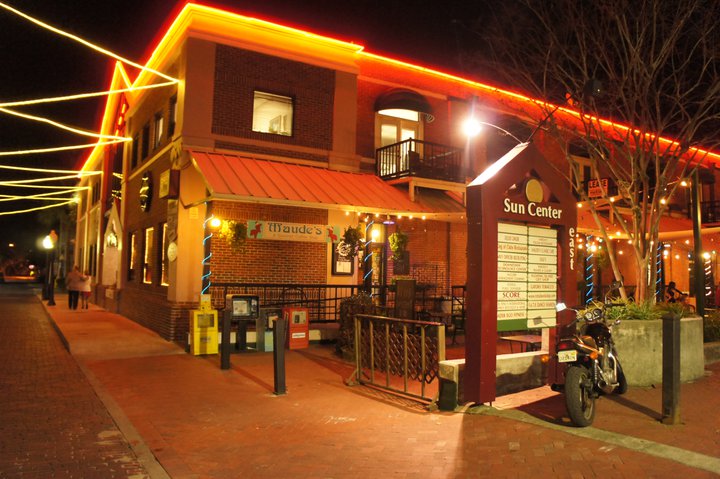 This unique downtown café has been around since 1995, and for good reason. They boast a huge menu that includes different coffees, teas, breakfast sandwiches and burritos, pastries, desserts and more! The inside is cozy and somewhat dark, while the porch is a great place to sit outside for some fresh air. Plus, they have some great vegan breakfast options. As they put it on their website, Maude's is a "Porch-sittin'/Meeting/Study/Date/Breakfast/Lunch/Dinner/Dessert/Let's Play Games/Safe-space/Local Coffee Place."
---