The crisis in Yemen encompasses all the worst issues a nation can face. Millions of families remain trapped and suffering in a country devastated by civil war; food and water shortages; diseases and unemployment due to economic collapse. Prolonged conflict between the government and non-government forces has caused more than 3.6 million people to become displaced from their homes and approximately 17 million remains in desperate need of food. With COVID-19 sweeping the world many Yemenis face a new threat to their survival and need medical attention that they may not receive.
Read on to find out what you can do to send aid and help save lives.
The Civil War: What's been going on in Yemen
For years, this devastating crisis went largely unnoticed. Since 2014, the ongoing civil conflict caused the destruction of public services, like schools and hospitals and access to basic supplies. Because of this, 3.6 million people became forced to move from their homes. Over 24 million people (80 percent) of the country's population fell in desperate need of food, water and medicine. The country's president, Abdrabbuh Mansour Hadi, struggled to counteract the challenges of corruption, unemployment and food insecurity.
During this time, a group called the Houthis made their way into the capital city, Sana'a, and took control of government institutions. Hadi and other government officials fled Yemen after the takeover. After this, Saudi Arabia led a coalition of a dozen states and launched a military campaign to take back control of the Houthi-held areas and restore the power to Hadi's government.
The Yemen conflicts date back long before the union of North and South Yemen which joined together in 1990. Unfortunately, the union did not put an end to fighting and conflicts. Thirty years later the country remains completely torn apart leaving millions displaced from their homes and on the brink of death. Watch the video above for a concise and informative explanation of the war in Yemen.
The Effects of the COVID-19 Outbreak in Yemen
People from Yemen exist within fragile communities and the number of confirmed cases is thought to be severely under-counted. This results from the destruction of health facilities. In May of 2020, authorities warned citizens of the pandemic in Aden and banned movement to and from the city. The transport of goods remains the only exception.
More than 50 percent of the country's health infrastructure became withered, destroyed or damaged. Only half of their hospitals remain operational. They already struggle to help an overwhelming number of patients suffering from malnutrition, cholera, dengue fever and injuries from the war. While undergoing measures to control the spread, many suffer from weak immune systems. Approximately 80 percent of Yemenis rely on humanitarian assistance for medical attention.
The Hunger Crisis in Yemen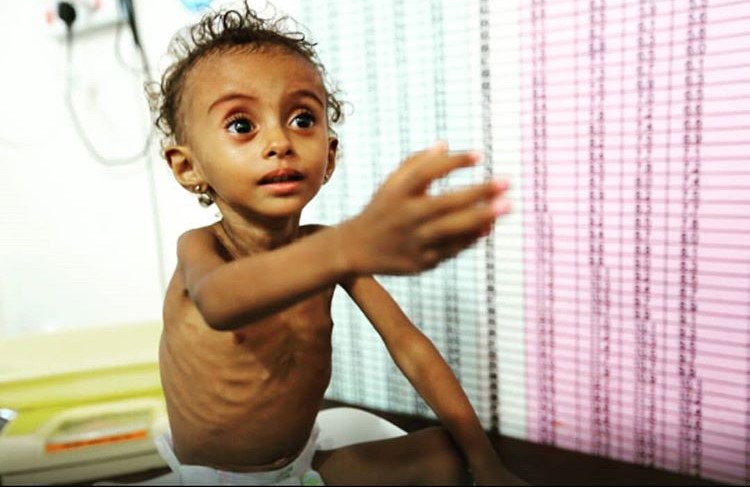 In 2020, the Famine Early Warning Systems Network (FEWSNET), responsible for measuring food security in countries around the world, found that over 50 percent of Yemen's population faces crisis-level food insecurity. Yemen status is close to being declared a state of Famine by December if conditions do not improve. To declare a famine, at least 20 percent of a region's population needs to experience extreme food shortages and significant numbers of deaths due to starvation. Without aid, millions of people will face a growing hunger crisis and more will die of starvation.
Yemen imports 90 percent of its food supply, but many of Yemen's seaports closed due to the conflict. The prices for the food currently made available skyrocketed and many families have lacked steady income for years. The economy has collapsed and remains in shambles.
In 2019, Yemen experienced one of the world's worst food crises and nothing is expected to change as of now. Children and pregnant and nursing mothers became the most vulnerable. According to the World Food Program, nearly 3.2 million women and children end up acutely malnourished. UNICEF reports that the number of malnourished children could rise to 2.4 million. This is because of the detrimental effects of COVID-19 on hunger and aid shortages. In 2017, the United Nations reported that a child under the age of five died every 10 minutes from preventable causes such as disease, violence and hunger and it only got worse since then.
How can you help?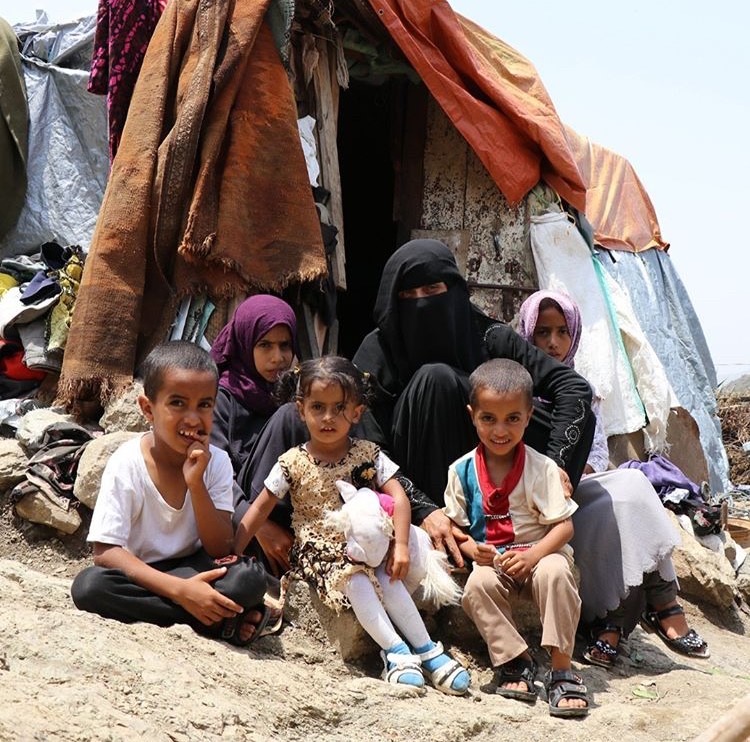 Yemen continues to struggle with all this and more. Currently, millions of families suffer and struggle to survive. Approximately 36,000 people fled to other countries but many more remain trapped, displaced from their homes and living in shelters. Many families resort to reducing the number of meals they eat and limited portion sizes. FEWSNET's classification shows that Yemen's status exists in the phase just before famine when people start to use negative coping strategies like skipping means and selling assets just to survive.
Donating to aid organizations stands as the number one way you can help the people of Yemen. Millions of Yemeni people rely on aid during this time for food, water, medicine, employment, and so much more. Here are some amazing aid organizations you can donate to that help in making a difference in Yemen: